The 70s were so looooong ago. Historians nowadays refer to the 70s as the "pivot of change." Just think for a moment about what happened in the 70s: Margaret Thatcher won the election in the United Kingdom, the People's Republic of China was recognized by the United Nations, we had the oil crisis, and much more. But on television, we had some of the great actors and child stars. If you are wondering where your favorite 70s stars are now, we have the answer!
1. Ron Howard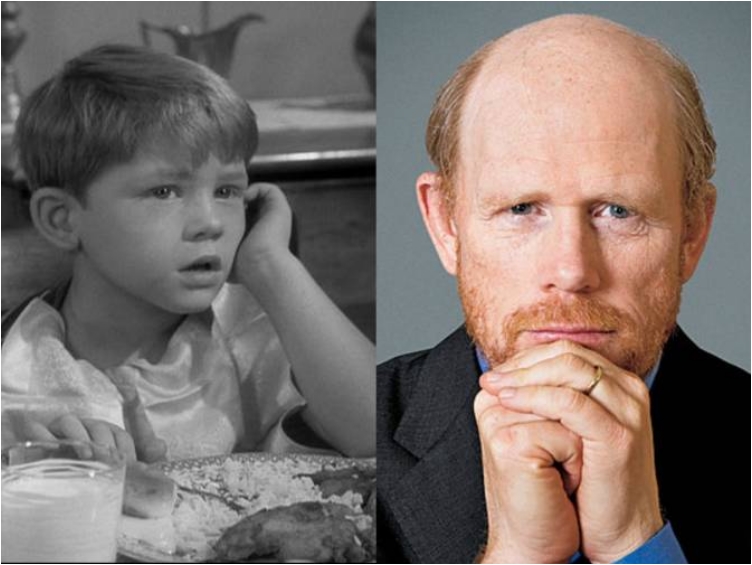 When you think of Ron Howard, you instantly think of Happy Days and the Andy Griffith Show. Back in the 70s, Howard was not your typical child star. He was not as famous as the others, and he did not even become successful as he aged. It turns out that acting was not in the stars for Howard. He was more of a director, and from the moment he shifted into directing, success came naturally. Howard has won two Oscars, both for the movie Beautiful Mind, one for best motion picture, and one for best director. He has also been nominated for the film Frost/Nixon.
2. Erin Moran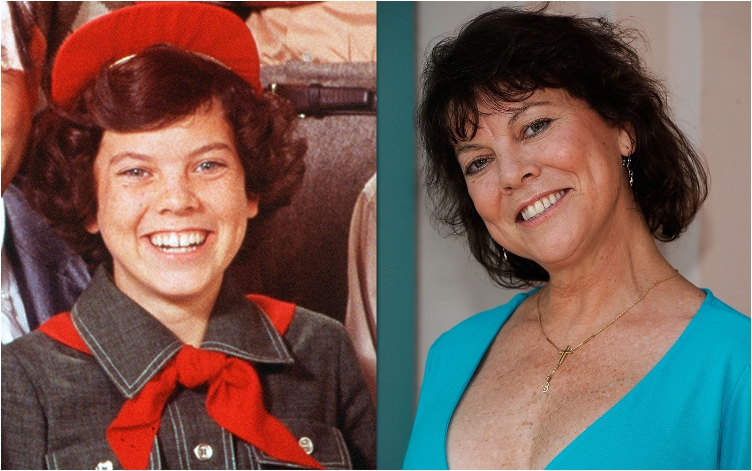 And here we have another Happy Days alumni. Not only was she great in Happy Days, she was also great in the spinoff, Joanie Loves Chachi. After the show ended, she starred in The Love Boat, and then took a break from acting in the late 80s and early 90s. She tried acting again in the early 2000s, but it turns out she was not as successful as when she was young. Moran passed away in April 2017 from cancer.
3. Janet Jackson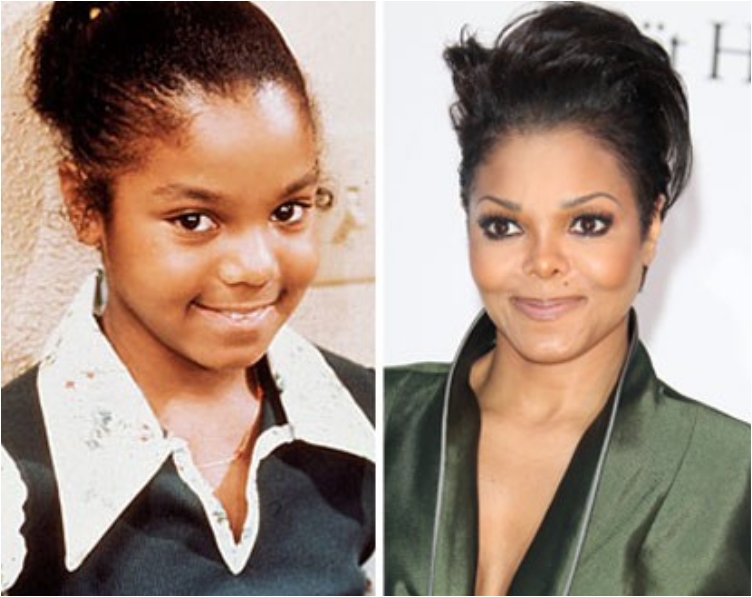 As an adult, Janet was even more successful than she was as a child. She was part of the Jackson Five, but in her teenage years, she launched a solo career. She did not reach the success of her brother Michael, but Janet was good on her own. She is still breaking records and filling arenas. You might remember her recent "boob incident" with Justin Timberlake.
4. David Cassidy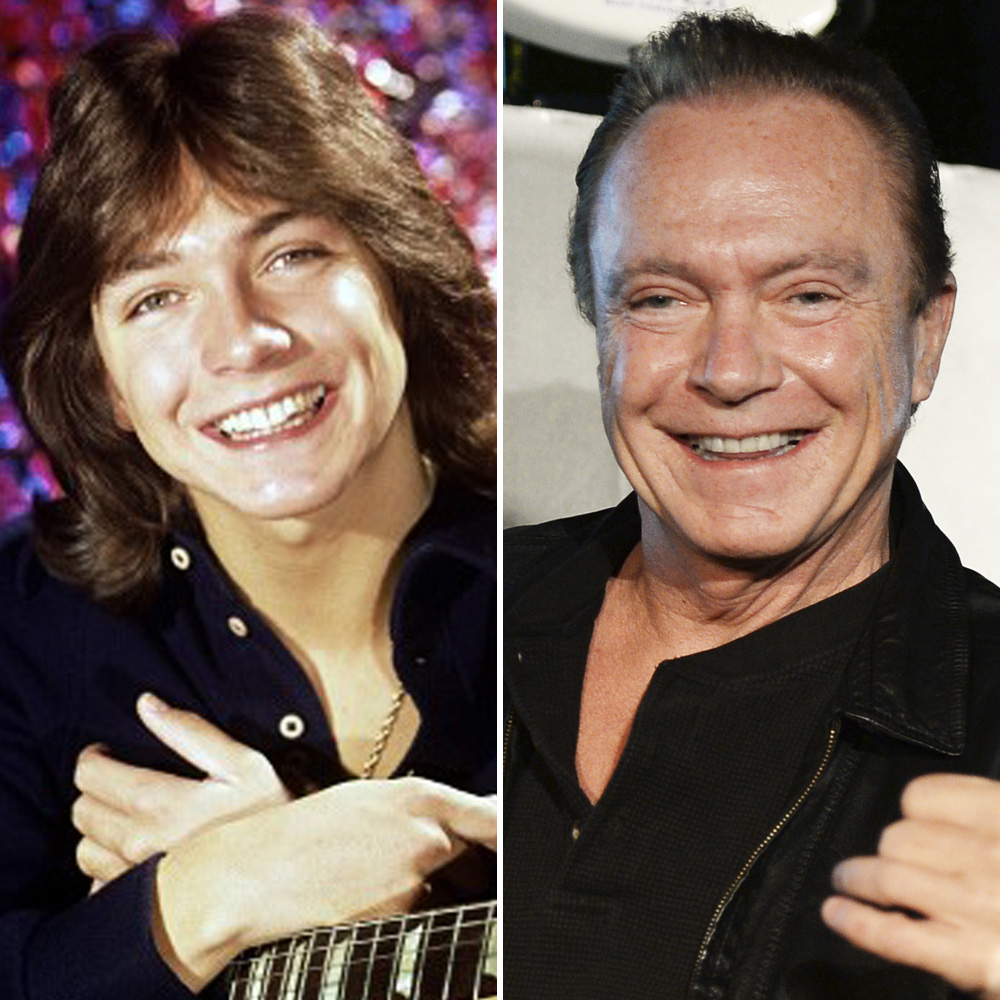 The perfect example for "if you look good, you'll be good." He was hired to be part of The Partridge Family only because of his good looks. He had absolutely no idea how to sing, but that wasn't necessary. He also had his own show, David Cassidy – Man Undercover. Suffice it to say, it wasn't as successful, and he hasn't been doing much recently. His last TV show was Ruby and the Rockits in 2009. He is, however, scheduled to appear in a movie in 2017, called Forgiven This Gun4hire.
5. Susan Dey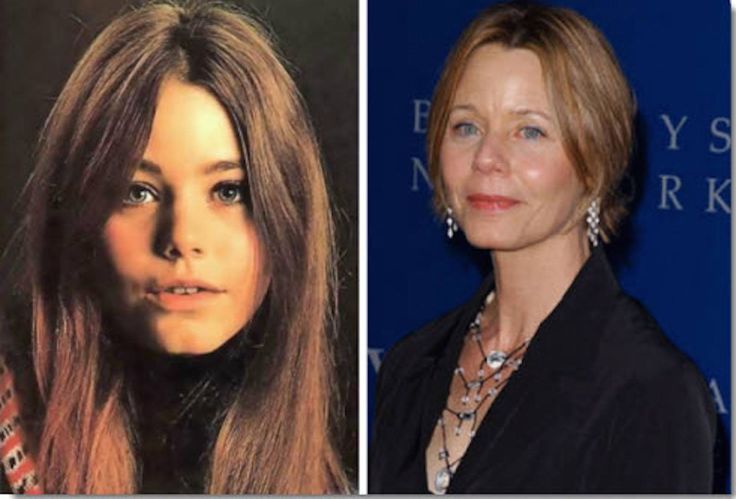 Another The Partridge Family alumna. But unlike David, she knew how to sing. After the show ended, she appeared in a few other series and movies, but none as successful. L.A. Law is the one show that had mediocre success. In 2004, she retired from acting after seeing her career go nowhere.
6. Tatum O'Neal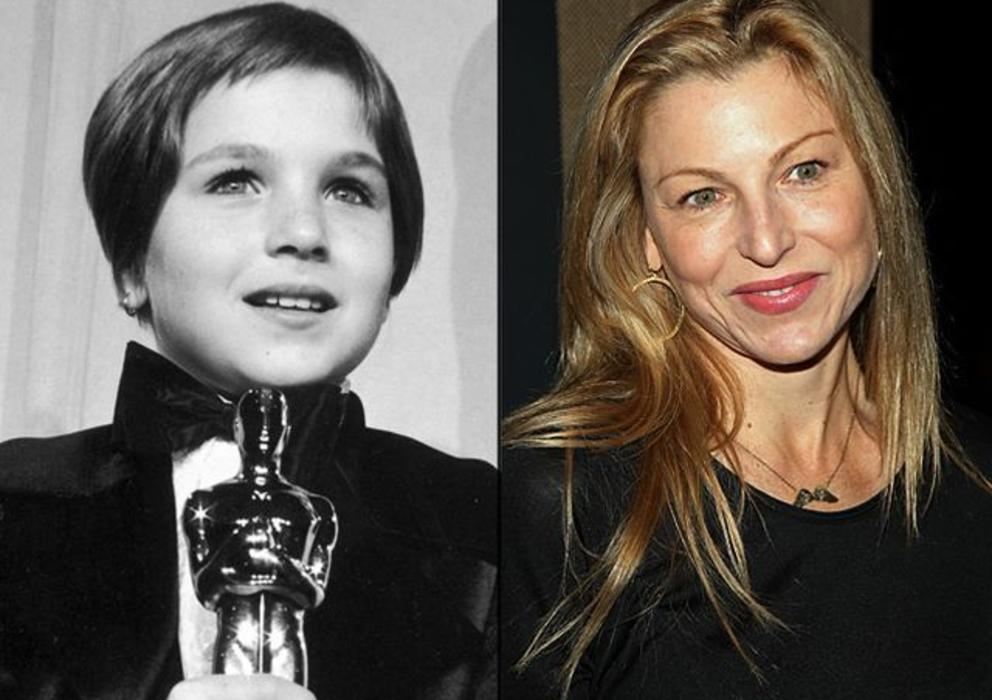 She will always be remembered for her role in Bad News Bears. In that movie, she played a female character who looked boyish. She took a break from acting in the late 80s and early 90s as she battled substance and alcohol abuse. But thanks to support from her family, Tatum managed to get through it. She appeared in several mediocre movies. You can say she is a solid actress, and she still acts in a movie or two. She played in Sweet Loraine in 2015, and will appear in Rock Paper Dead in 2017. Her appearance in the TV show Rescue Me is also worth noting.
7. Lief Garett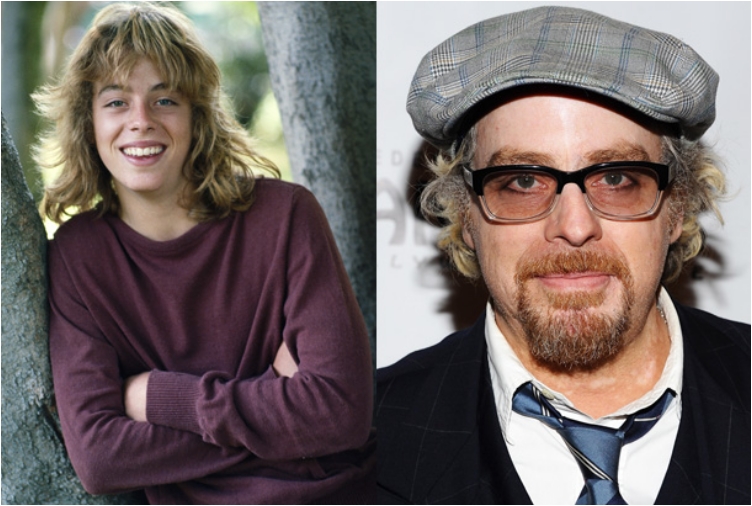 When you look at Lief Garett nowadays, you won't have a hard time understanding why he was hired purely for his looks in the 70s. He had that beautiful long hair, green eyes, and everything that girls loved. His signature role in the 70s was in the movie Walking Tall, but he also appeared in shows like Nanny and the Professor. He played some small parts in the 80s, 90s, and 2000s, and in 2012 he finally decided to retire from acting. Some might say it wasn't his choice, though.
8. Brooke Shields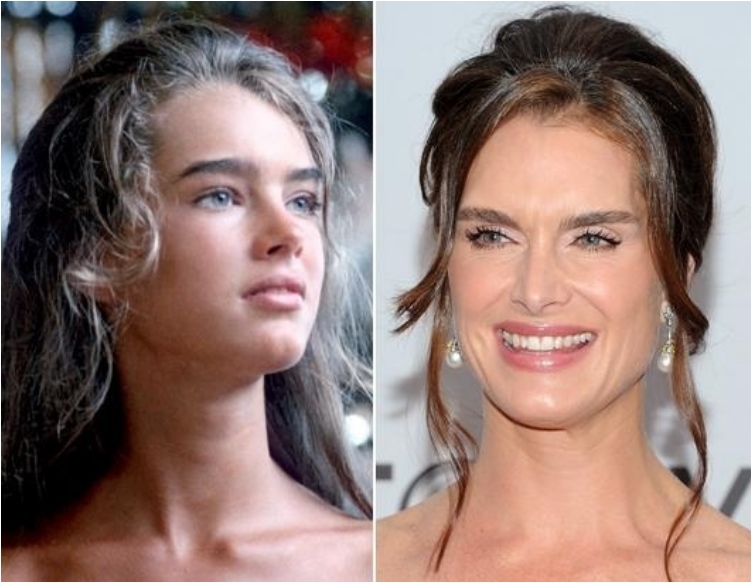 You can say she had one of the most challenging and difficult roles to play back in the 70s. She was hired to play a child prostitute when she was just 12. And the 70s were full of naked pictures of Brooke. We have to admit she was not only extremely beautiful and sexy, but also talented (otherwise, she would be long forgotten). Shields appeared in the Michael J. Fox Show as Deborah. She also lent her voice as Seraphina in the Creative Galaxy TV series.
9. Johnny Whitaker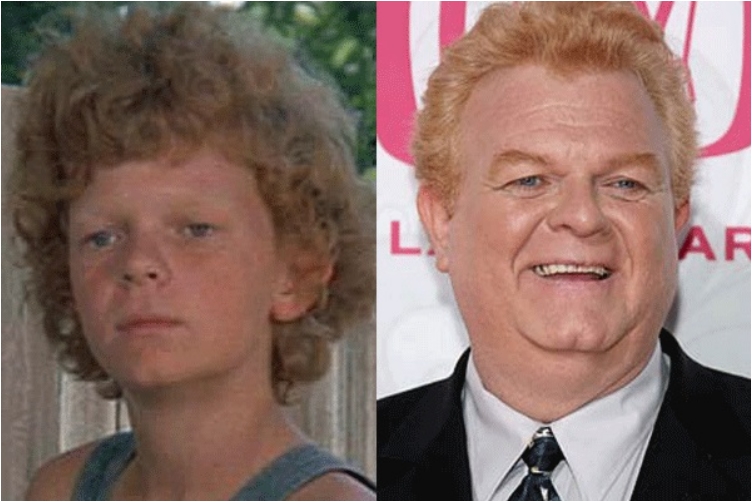 Johnny went through a Family Affair of his own later in his life. Known as the little kid from Family Affair, Whitaker suffered through substance abuse in the 80s, and took two breaks from acting. He is better known as the guy who kissed Jodie Foster on screen. He and Jodie were a couple for a while, but you can understand why Jodie wanted to have nothing to do with him. He has been clean from substance abuse for a while now, 12+ years to be exact. And he is back into acting.
10. Scott Baio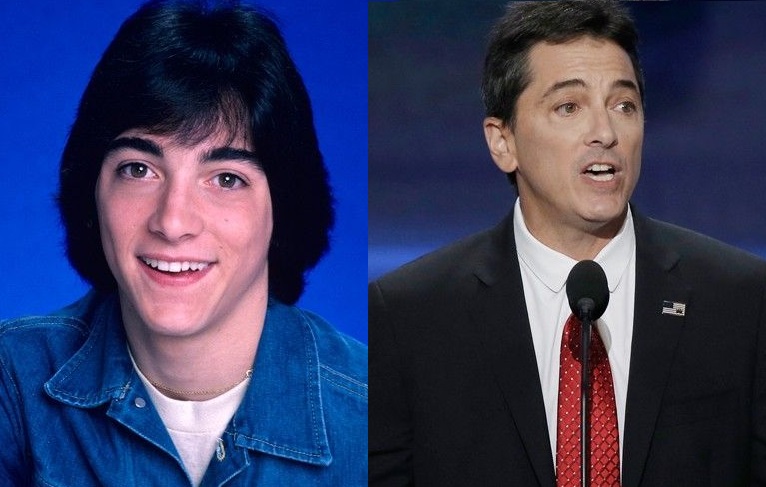 He is another member of the Happy Days group. Even though Happy Days was not nearly as successful as Fonz, most members of the Happy Days cast went on to have successful careers. Scott, for example, starred in several other TV shows, like Charles in Charge, Baby Talk, Diagnosis Murder, Arrested Development and See Dad Run.
11. Mindy Cohn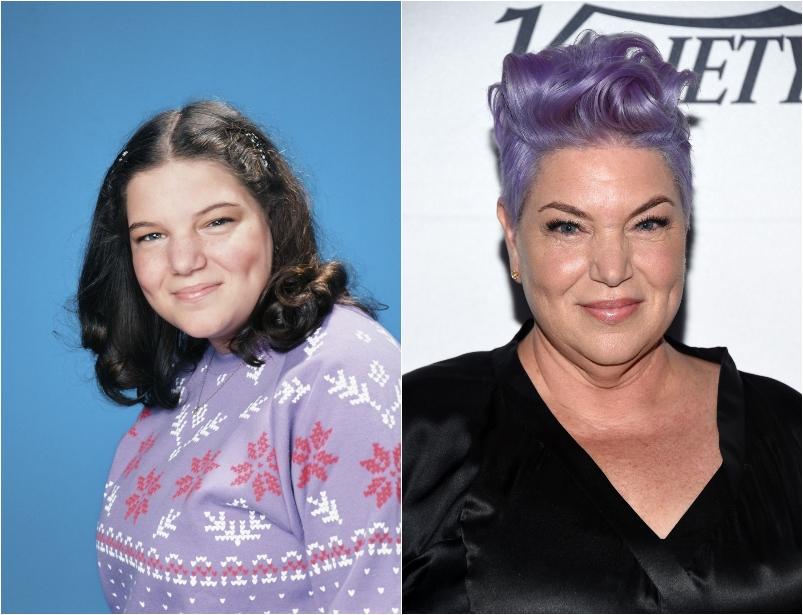 She was part of one of the more successful shows in the 70s, The Facts of Life. It's amazing how that show managed to air for nine straight years. I guess it takes a long time to learn all the facts of life! But after realizing she wasn't that good of an actress, Mindy started lending her voice, for which she has an Emmy nomination. She was the voice of Velma in the modern Scooby Doo series.
12. Danny Bonaduce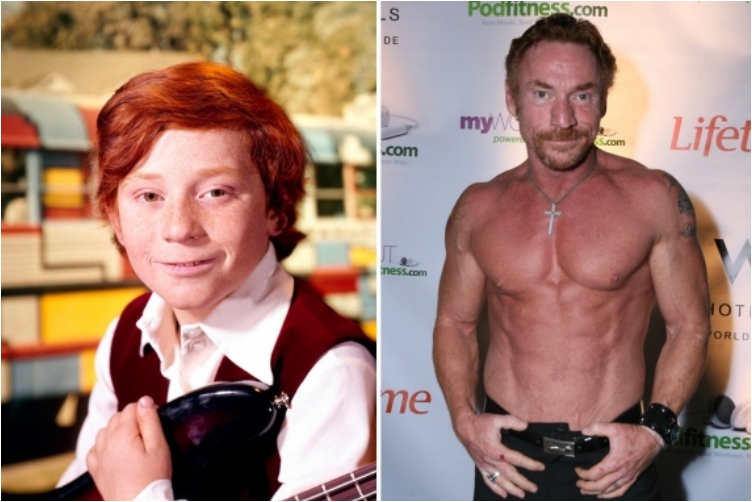 Another member of The Partridge Family on the list. He couldn't cope with the success of the show, and after it ended, he battled alcohol problems. He got sober eventually, but it ruined his teenage career; as a result, you can't find many good movies on his resume. Oh, and he is known for his nude pictures.
13. Maureen McCormick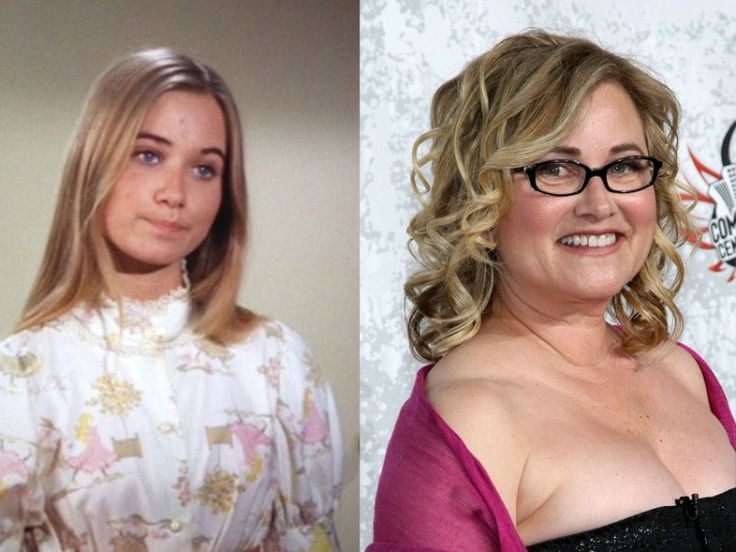 Maureen rose to prominence thanks to The Brady Bunch, a TV series that turned into several movies (A Very Brady Christmas and The Brady Girls Get Married). She was also part of one of the most successful cartoons of all time, Johnny Bravo. Some of her latest work includes the Innkeeper in Outsider's Inn.
14. Jodie Foster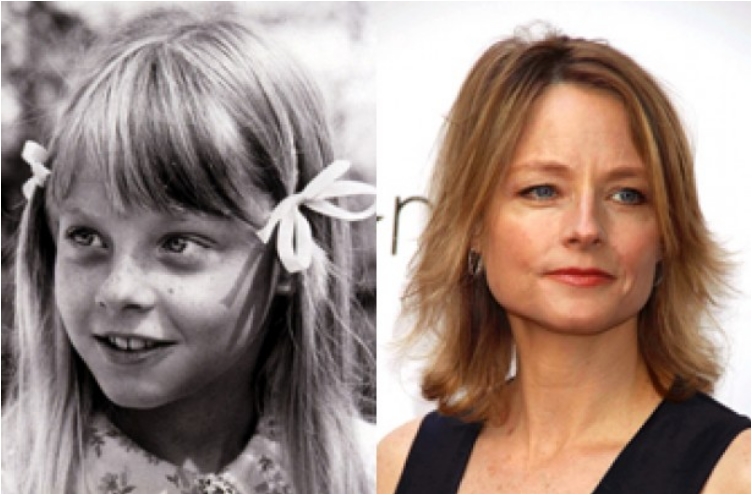 Jodie is one of the more successful actors on the list. After several semi-successful TV series in the 70s, Jodie rose to prominence in the 80s and 90s. She was nominated for an Oscar for her role in The Taxi Driver and Nell. She won an Academy Award for Silence of the Lambs and The Accused. With two Oscars on her resume, multiple Golden Globe and Emmy nominations and wins, Jodie doesn't need to act as much she used to. She picks her movies carefully, and she acts only when she gets a good script.
15. Helen Hunt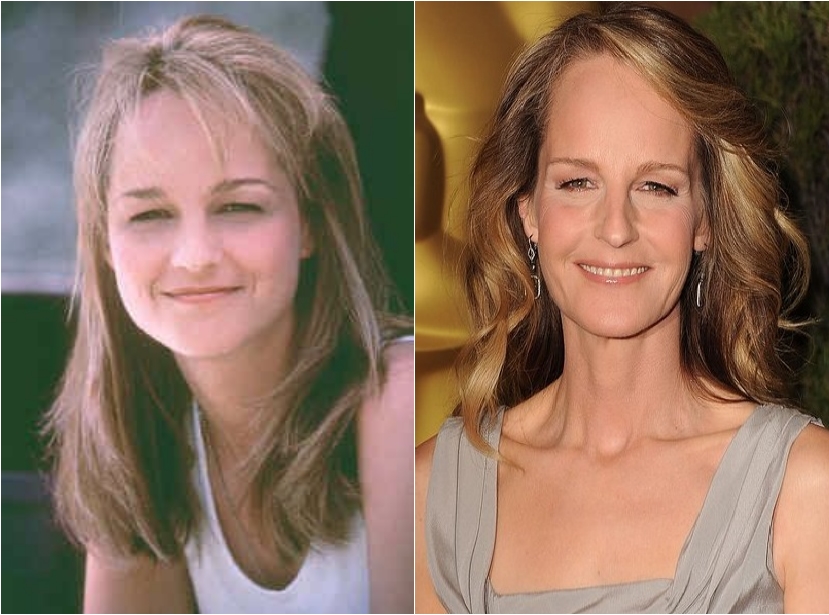 Few people remember Helen from her successful childhood acting days in the 70s. Truth be told, more people remember her for her role in Mad About You, a very successful 90s series. As she grew older, Helen acted in many romantic comedies. And she even won an Oscar for her role alongside Jack Nicholson in As Good As It Gets.
16. Mason Reese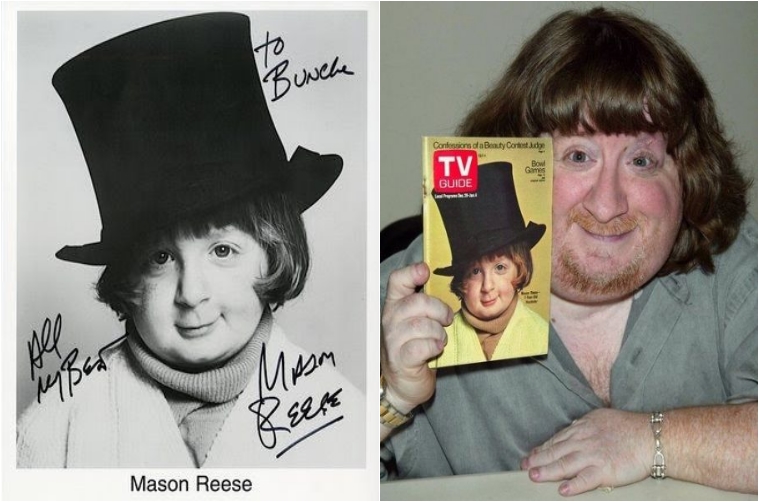 This guy was the face of commercials in the 70s. And he disappeared as quickly as he could from the movie scene. That encouraged director Brett Ratner to make a short documentary movie titled Whatever Happened to Mason Reese. Well, nowadays, he is a restaurant owner and bar owner of several bars in Manhattan.
17. Kim Richards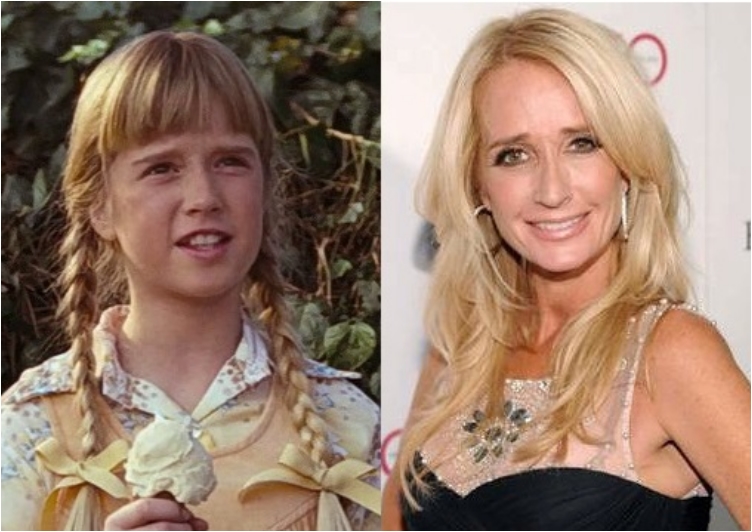 You can say she loved Witch Mountain. She was one of the most adorable child actresses in the 70s, and became known for her movies, including Escape to Witch Mountain, Return to Witch Mountain, Seriously, Why Do We Keep Going to the Witch Mountain. We can't list all the Witch Mountain-related movies out there, but trust me, there were quite a few. She was also part of Nanny and the Professor. Nowadays, she is nowhere to be found.
18. Ron Paolillo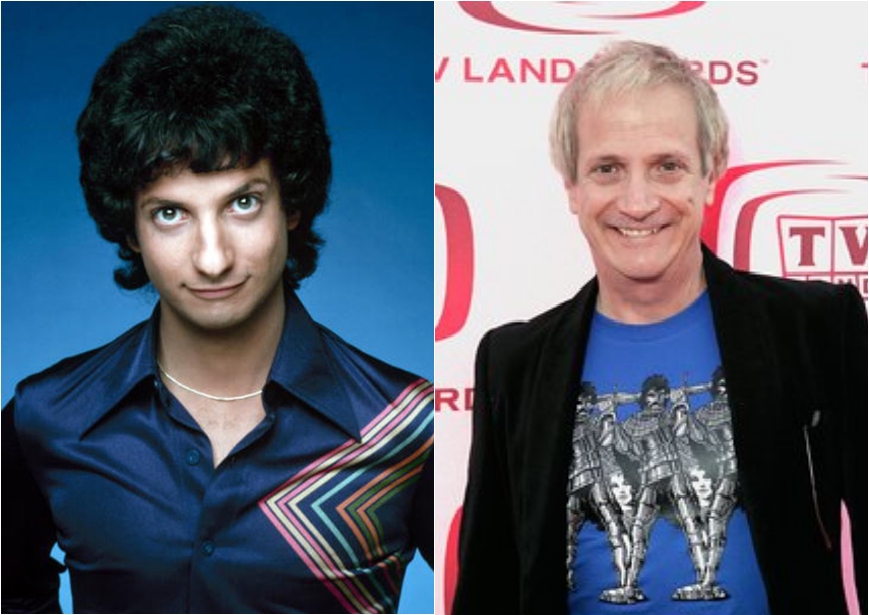 He is mostly known as the guy who was not John Travolta. That was his role in the 70s, playing in the sitcom Welcome Back Kotter. He was the guy portrayed as "not John Travolta." He quickly understood that acting was not his talent, and turned to directing Broadway plays. He wrote children's books, and became a fashion designer. Ron passed away in 2012.
19. Linda Blair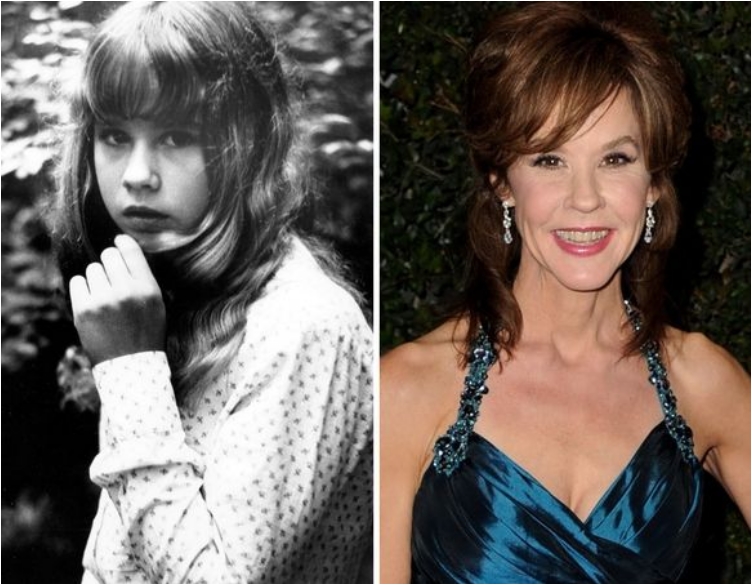 Out of 600 children, Linda was chosen as a child model to play the role of a possessed child in the original The Exorcist. She played in the scariest movies ever made, and that was a blessing and a curse. She was never able to shake the image of her as a little girl vomiting pea soup. So, while she acted in several other movies, she never enjoyed the same success. Oh, she did win a Golden Globe for The Exorcist, and was also nominated for an Oscar for the same role.
20. Mike Lookinland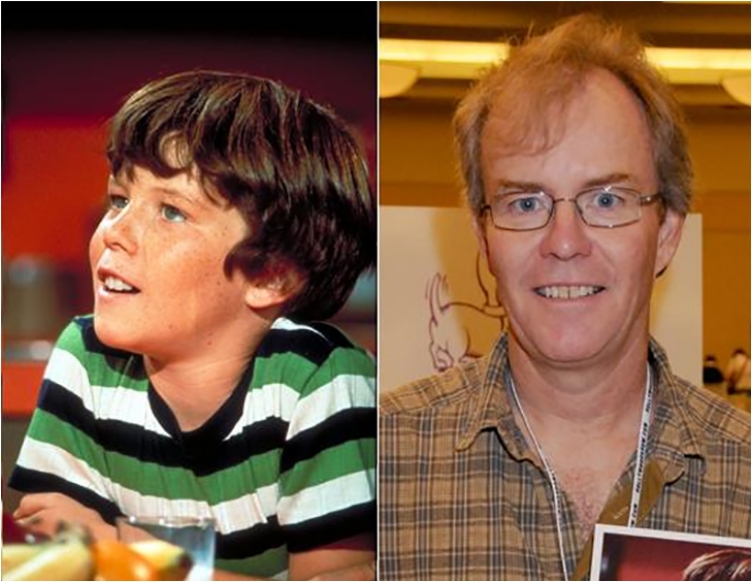 He is another actor who rose to prominence thanks to The Brady Bunch and movies that followed. Unlike his brothers and sisters from the show, Mike is no longer in the acting business. Instead, he is happily married, has two children, and works in the decoration business.
21. Erin Murphy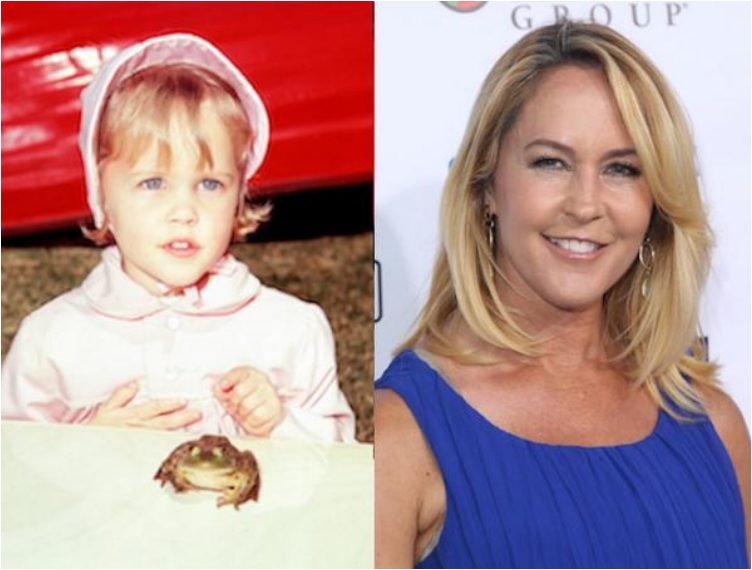 Erin was part of the extremely popular and successful show, Bewitched. She played only one of the twin sisters in season 1, but from season 2 onwards, she played both sisters. After the show ended, she became an entrepreneur. At the moment, she owns two companies, one of which is alcohol based—her company sells vodka ice pipes. Well, she can walk a fine line, right?
22. Lance Kerwin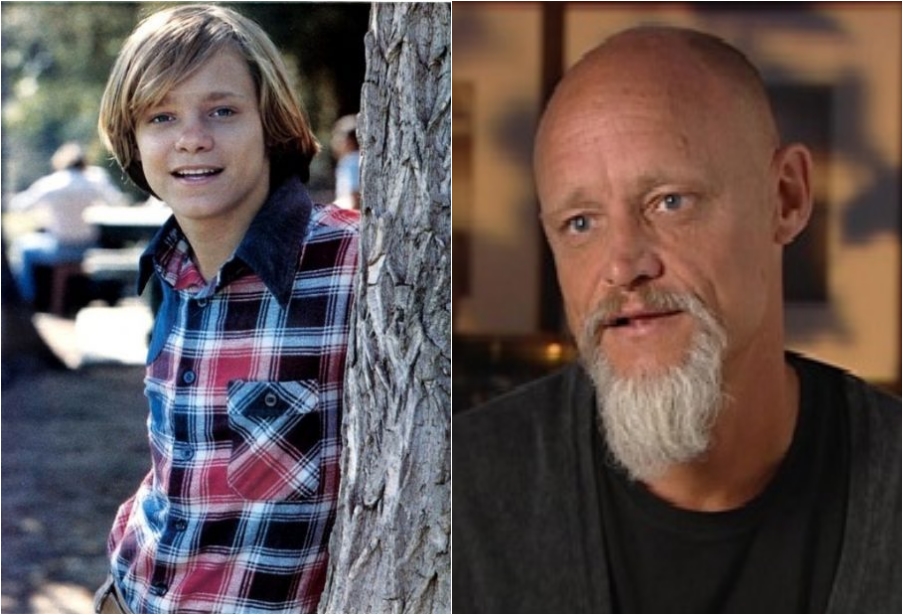 A typical example of the troubles that followed child actors in the 70s. Back then, alcohol and substance abuse was a huge problem, especially for children who rose to fame and didn't know how to handle it. Lance is a perfect example. His first role was a hit in the TV series Emergency. He played in 20 different movies in the 70s, but retired from acting in 1995. The reason: he was having problems with alcohol abuse.
23. Mark Lester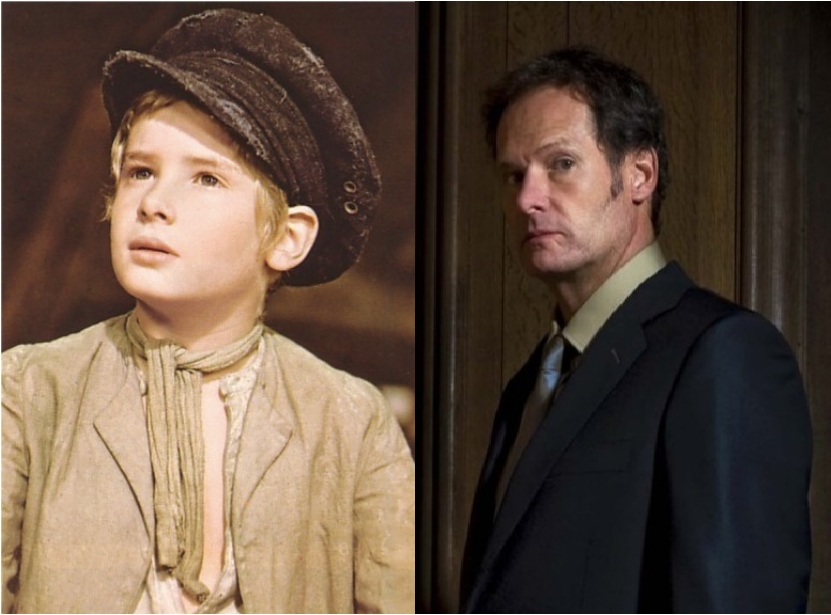 He became known as Oliver Twist—a blessing and a curse. He stopped acting by the late 70s and became friends with Michael Jackson. It's always a party when he is around, as Mark tells people that he is the father of Michael Jackson's children. You can never have too much drama in Hollywood, right?
24. Robby Benson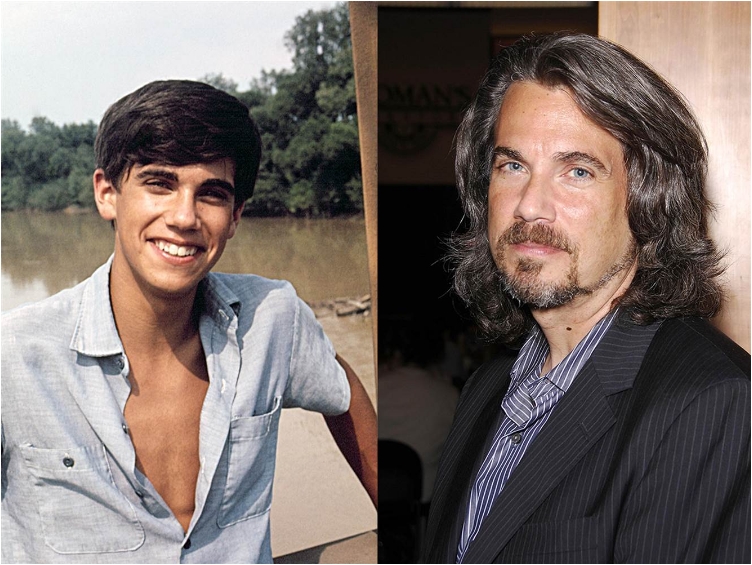 Another actor who is a perfect example that good looks can only get you so far. In 1974, he was nominated for a Golden Globe as the Most Promising Newcomer for his role in Jeremy. He was also nominated for best performance by an actor in the miniseries Two of a Kind in 1982. And that was all he could do. After that, he went into directing. Fun fact: He directed six episodes of Friends.
25. Jackie Earle Haley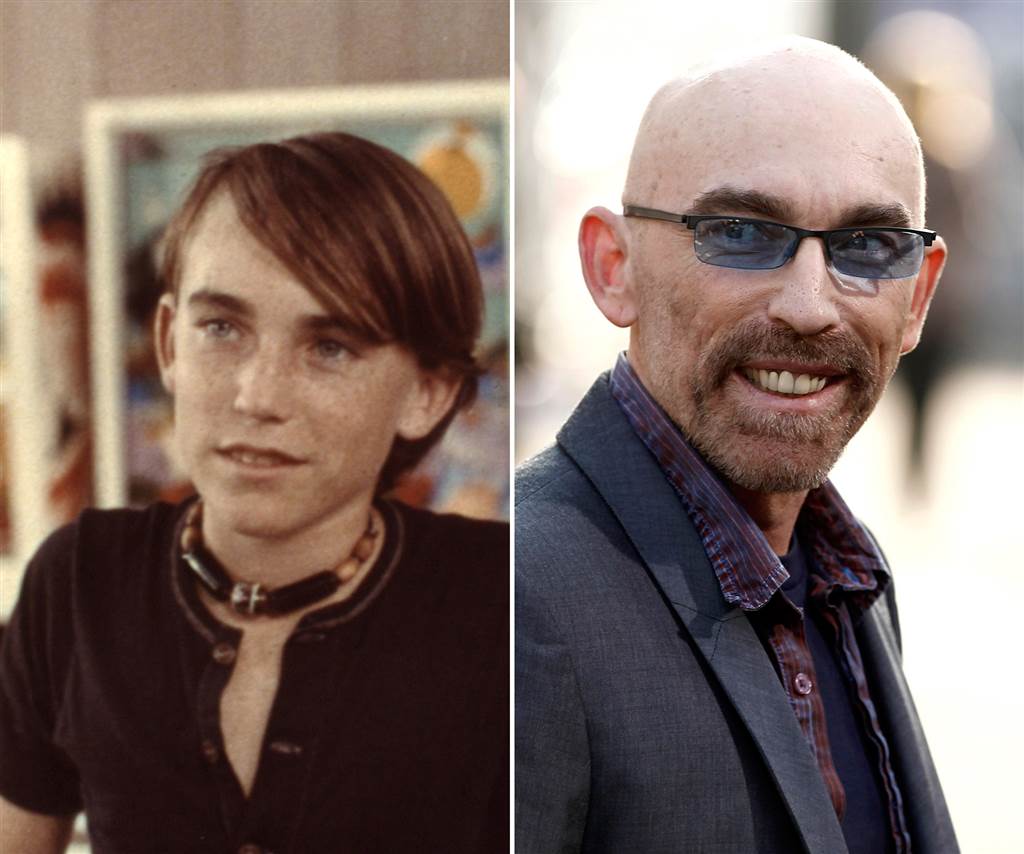 Sometimes, you need time to develop as an actor. Jackie is one of those late bloomers. He was part of Bad News Bears as a child, but it took him a while to transfer his success as a child actor to his adult acting. Little Children was his turning point, and since then, he has been getting good role after good role. His latest gig is the lead role in The Preacher.
26. Valerie Bertinelli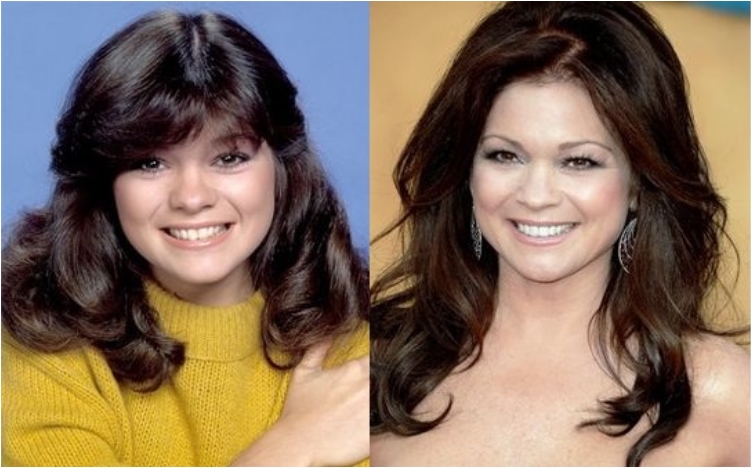 Known for her role in One Day at a Time, Valerie went from an adorable child actor to a handsome, good looking woman. She continued acting in TV series, most notably Hot in Cleveland, where she acts together with fellow older women.
27. Susan Olsen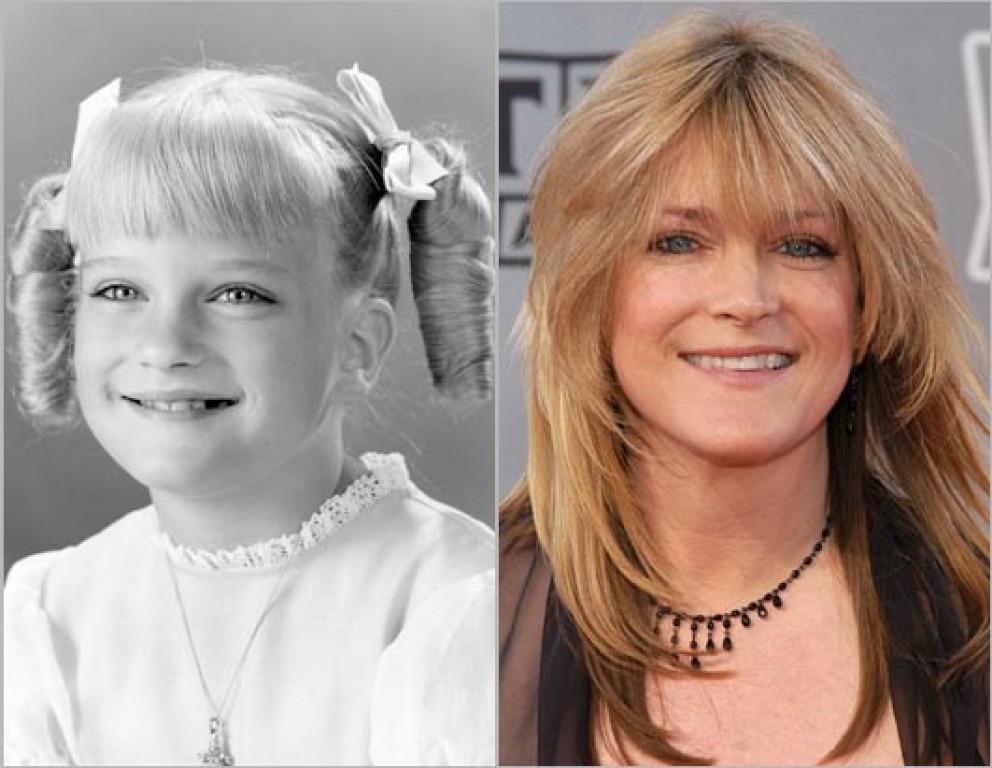 We have another girl from The Brady Bunch here. She played the youngest daughter on the show, and she was part of all the Brady movies and shows. In the late 90s, she semi-retired from acting and started a career as a graphic designer. She still appears in movies and shows every now and then, but that is her secondary career.
28. Quinn Cummings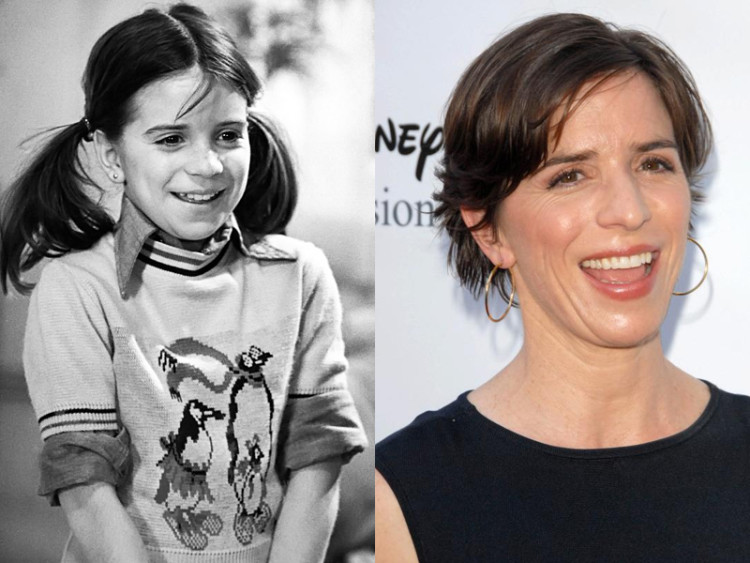 When acting is not an option, go into writing. At least that is what Quinn did. She was fairly successful as a child actor, playing in The Goodbye Girl. She played in two more television series, both of which enjoyed some success: Family and Hail to the Chief. She retired from acting in the 90s and started writing books. As a writer, she was published in The Huffington Post, The Wall Street Journal, and other high authority magazines and websites.
29. Mackenzie Phillips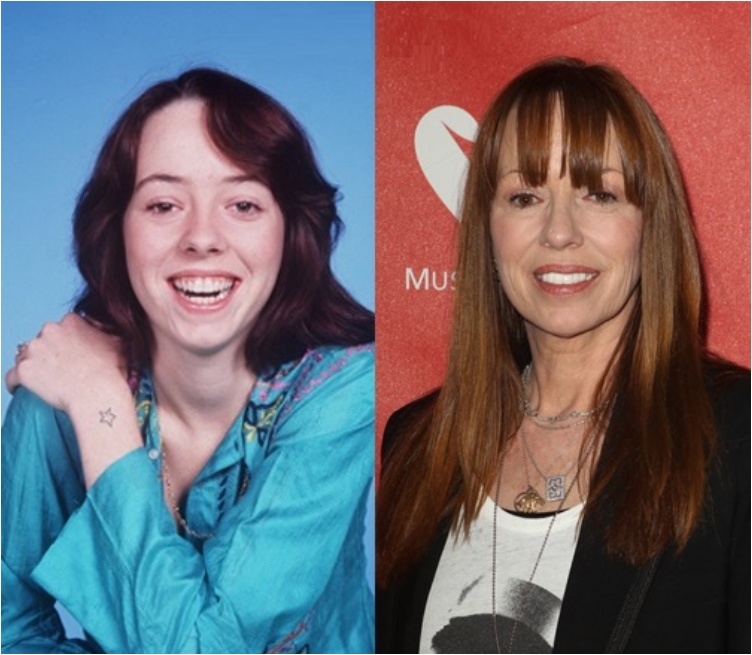 Mackenzie was not just an actor, she was also a singer. As a child actor, we remember her from the days of One Day at a Time. After that, she starred in several other television series, notably So Weird, NYPD Blue, and Milo Murphy's Law.
30. Peter Ostrum
In the NBA, they say there are one and done stars. Basketball experts use that term for players who were stars in one year at college but failed to carry that success into the NBA. Or had one good season in the NBA, fetched a big contract, and went down from there. The same can be said about Peter Ostrum. He was one of the most famous child actors thanks to his role in Willy Wonka and the Chocolate Factory. Few movies were as successful, and few actors got to shine under the brightest light. Peter didn't carry that success further than that, though, and after a while, he retired from acting and became a veterinarian.
31. Melissa Sue Anderson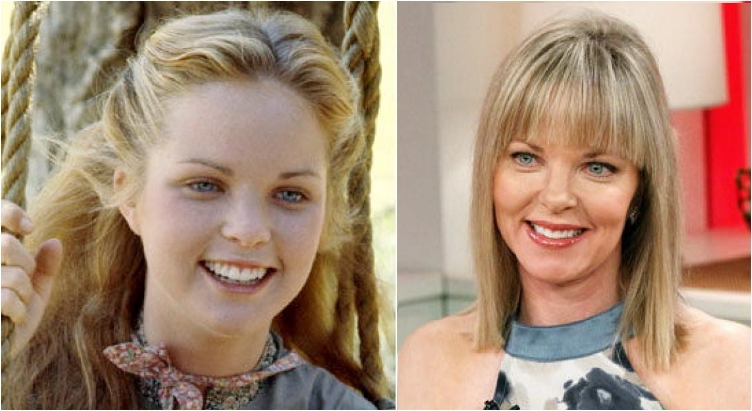 There were several child star breeding factories in the 70s. One of them was Little House on the Prairie, an adorable show with even more adorable children. And Melissa was one of the brightest stars on the show. She started as a model for a television commercial, starred in a few shows and movies, and then moved on to writing books. She voiced Emma Frost and Snowbird in the X-Men video game.
32. Ricky Schroder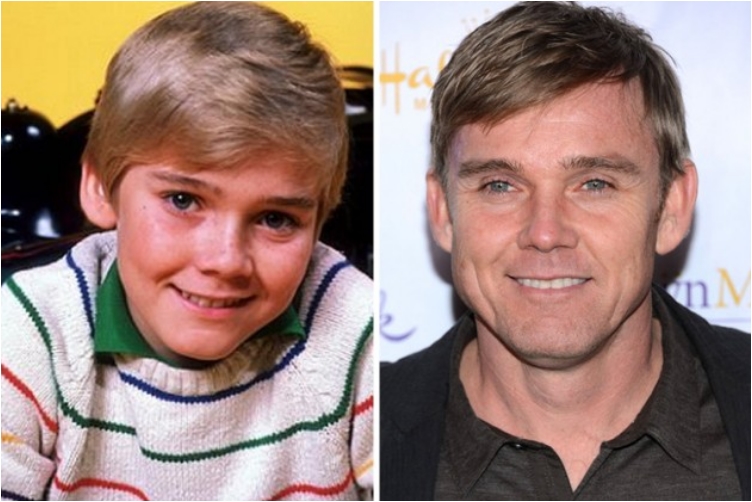 He won the hearts of America with his role in Silver Spoons. After his success as a child actor, he acted in NYPD Blue in the 90s. He married Andrea Schroder in 1992, and dedicated his time to his family and four children. Oh, and he directed few movies as well, but nothing successful.
33. Suzanne Crough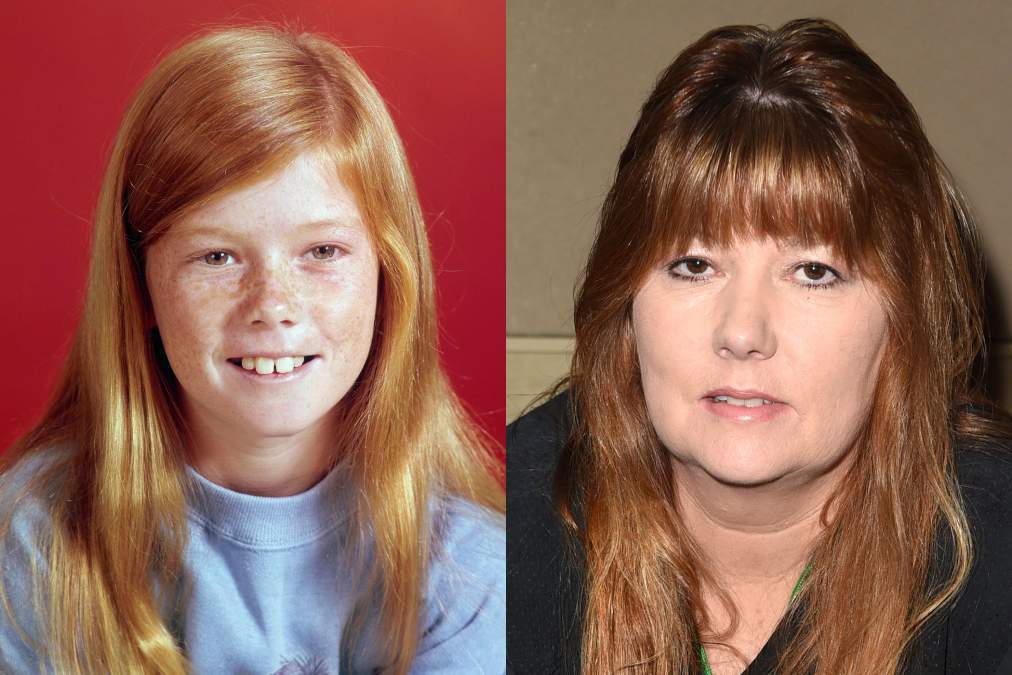 In the 70s, Suzanne played a huge role in The Partridge Family, one of the best breeding factories for child actors. She retired from acting in 1980, and passed away from a heart ailment in 2015.
34. Donny Osmond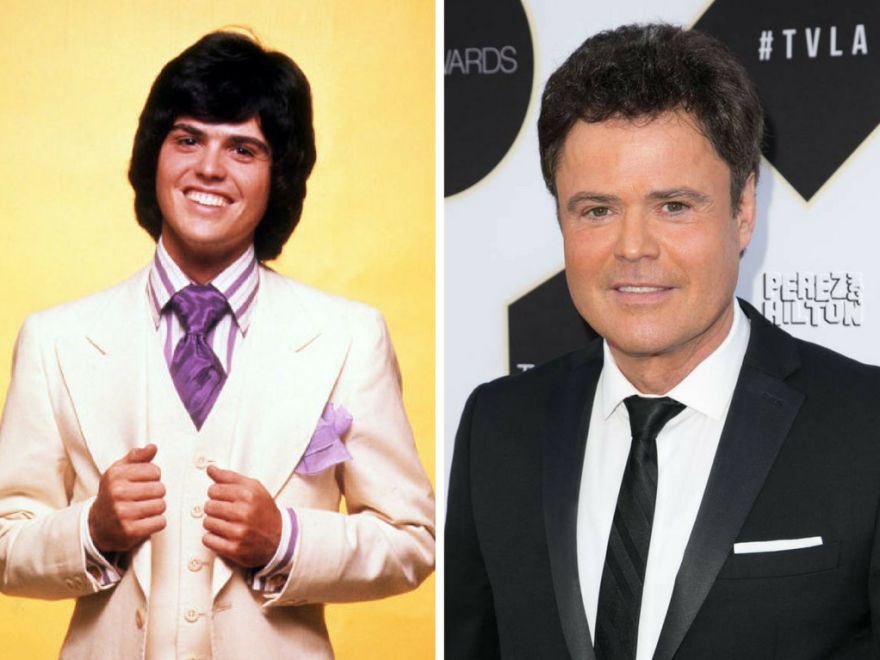 Some people are one and done stars, and some transcend their status as teen idol. Donny is in the latter group. He was extremely popular in the 70s thanks to the show Donny and Marie. But it was the entertainment business that made him the star he is. Donny became a successful talk show host, author, and a game show host. And everything started when he and his brothers went to Disneyland as kids. Donny has seven brothers, and has even made a show called The Osmonds.
35. Kathy Coleman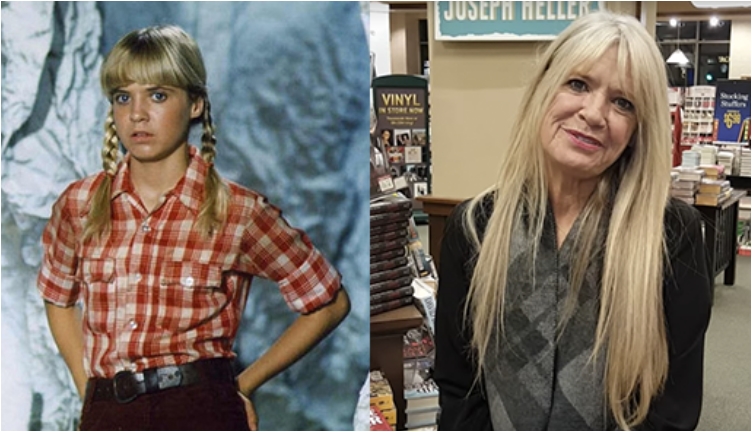 Kathy is a great example of a person using his struggles, embracing them, and then taking full advantage of them by talking about it. She became popular in the 70s thanks to the Land of the Lost. However, after a successful career as a child actor, she devoted her life to family and marriage. The bad news is that she went through two abusive marriages, but the silver lining is that she published an autobiography thanks to those marriages. And her book had great reviews.
36. Pamela Sue Martin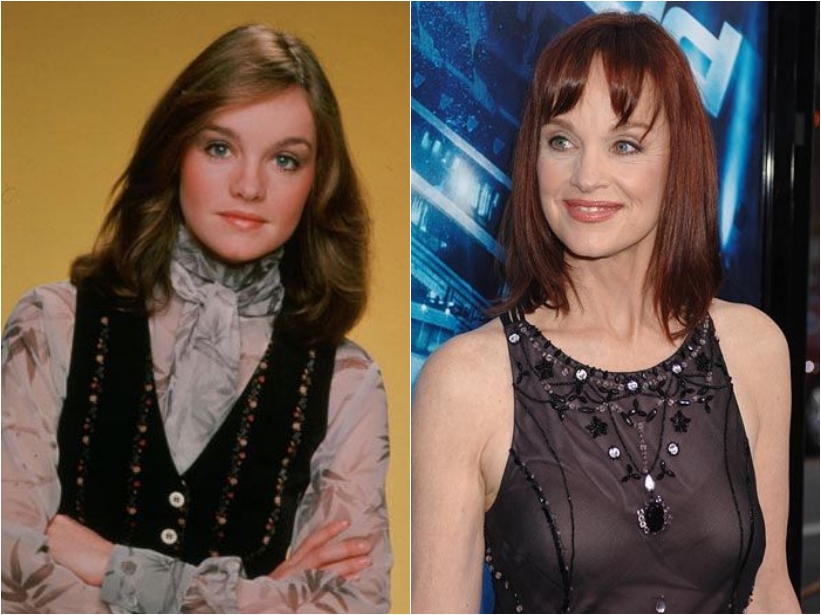 Pamela went through both stages of stardom: child star and teen idol. She became a child star in the 70s playing Nancy Drew in The Hardy Boys and Nancy Drew Mysteries. But it was in the 80s that she grew as an actress and a sex idol. She played Fallon Carrington Colby in Dynasty. Nowadays, she is more into the theatre and owns a theatre company.
37. Alison Arngrim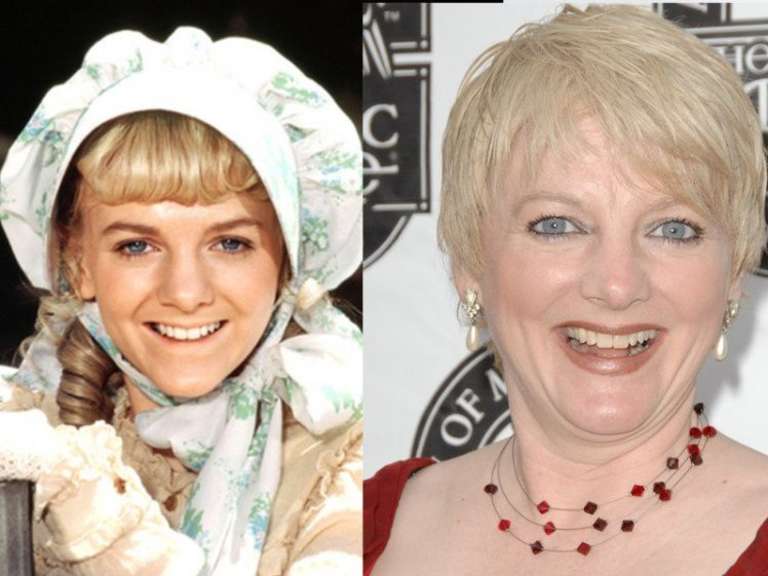 Another actor who used her experience to publish books. We all know Alison from her lead role in Little House on the Prairie. But after leaving the show, she became a best-selling author, with books like Confessions of a Prairie Bitch: How I Survived Nellie Oleson and Learned to Love Being Hated. She is also a philanthropist, fighting for human rights and donating to charities worldwide.
38. Justin Henry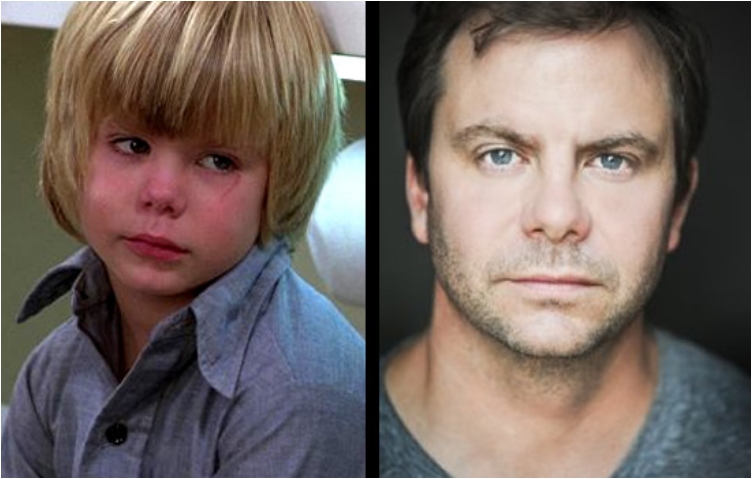 We all remember Justin, the child from Kramer v. Kramer. He starred in ER as well, appearing as a medical student in two episodes. But he left acting behind in the 90s and built a successful career in business. At the moment, he serves as a platform director for AOL. Occasionally, he appears in TV and movies.
39. Kristy McNichol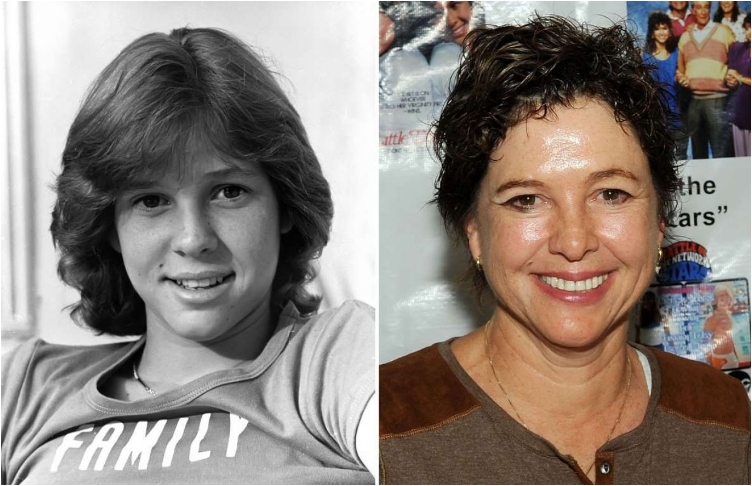 Kristy will be forever remembered as the child in Family. However, we must mention that she managed to continue her successful career as a teenager and young adult as well. In the 90s, she was one of the main characters in Empty Nest. In the late 90s, she started lending her voice to children's shows, including Invasion America.
40. Shaun Cassidy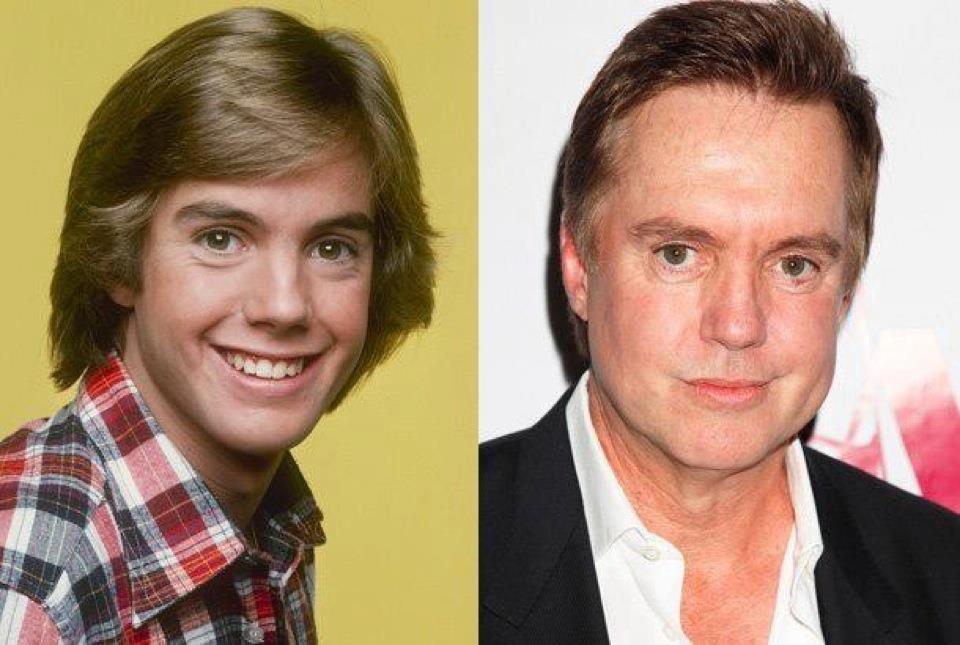 Back in the 70s, Shaun was one of the most famous child stars. He was an actor, a singer, and then did some screenwriting. After leaving acting, he started producing shows. Some of the television series he produced include American Gothic, Invasion, Cover Me, and Roar. Fun Fact: Heath Ledger appears in Roar, but he was an unknown back then.
41. Harvey Stephens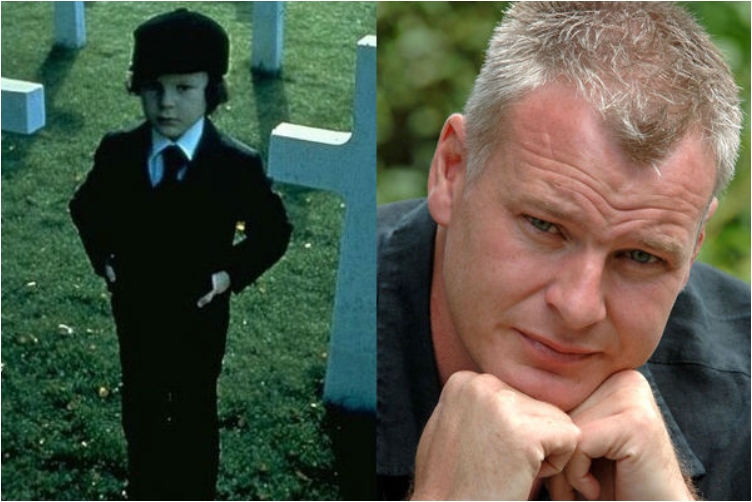 The perfect example of an actor who used his only movie to pretend he was a celebrity for his entire life. Jokes aside, Harvey was great in the horror movie The Omen. He played in the original movie, and then reprised his role 2006 title The Omen and Omenisms.
42. Danielle Spencer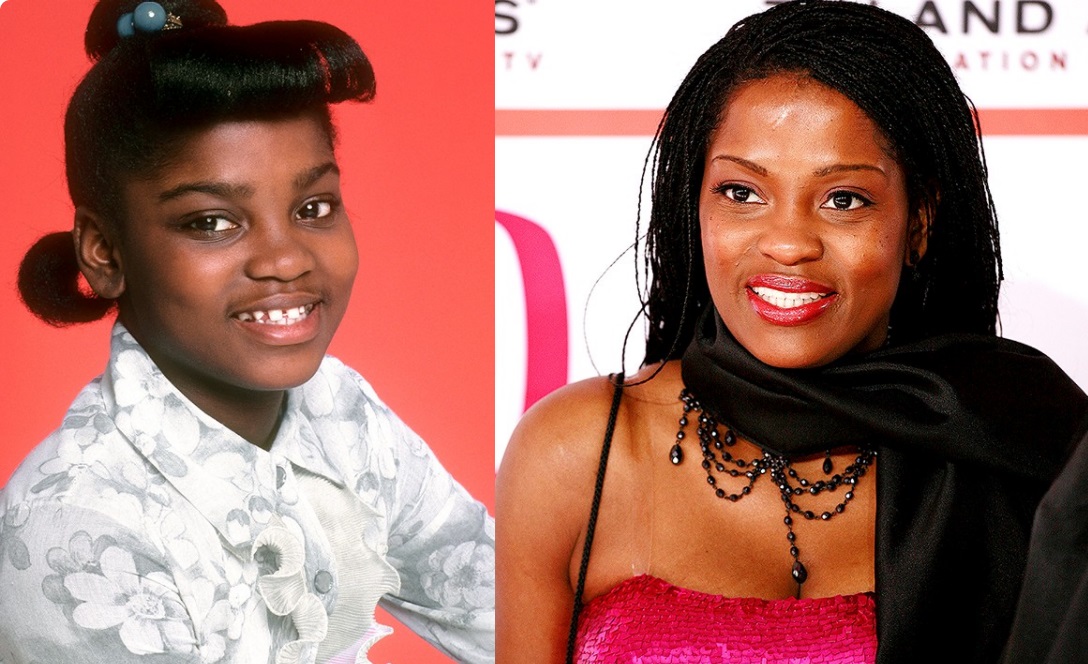 Back in the day, we knew her as the annoying little sister, Dee Thomas, on What's Happening!! But she grew up to be one of the most inspirational women alive. She became a doctor of veterinary medicine. After surviving cancer, she now speaks at conventions and events where cancer is the main topic.