Rock dominated music in the 1990s. And alongside rock music, the choppy pixie cut became the rave with classy woman. But the pixie cut is more than just a rock hairstyle.
Short and manageable, the pixie cut is probably the most versatile hairstyle a woman can get. From classic icons to modern muses, almost every woman has donned the pixie cut at some time. And if you need more proof that the pixie cut is here to stay, consider this: Tyra Banks once said that people take her more seriously with a pixie cut. So, find a look you like from these celebrities, and rock on!
You don't need the hassle of long hair. You can look good, fashionable, and stylish with a pixie cut.
1. Katherine Heigl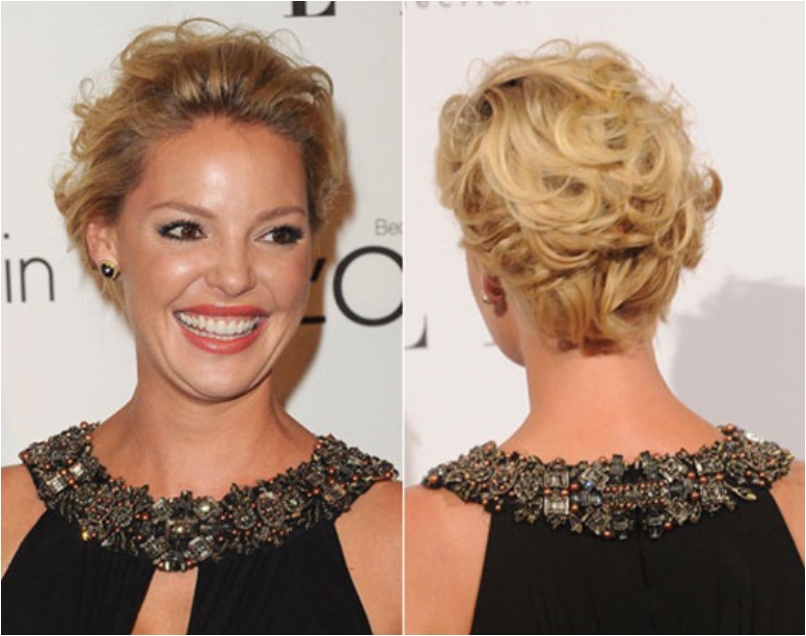 Curly and arguably longer than the standard pixie cut. However, the star of Grey's Anatomy rocked the pixie cut several time during the show. And she definitely made it look as stylish as possible.
2. Alicia Keys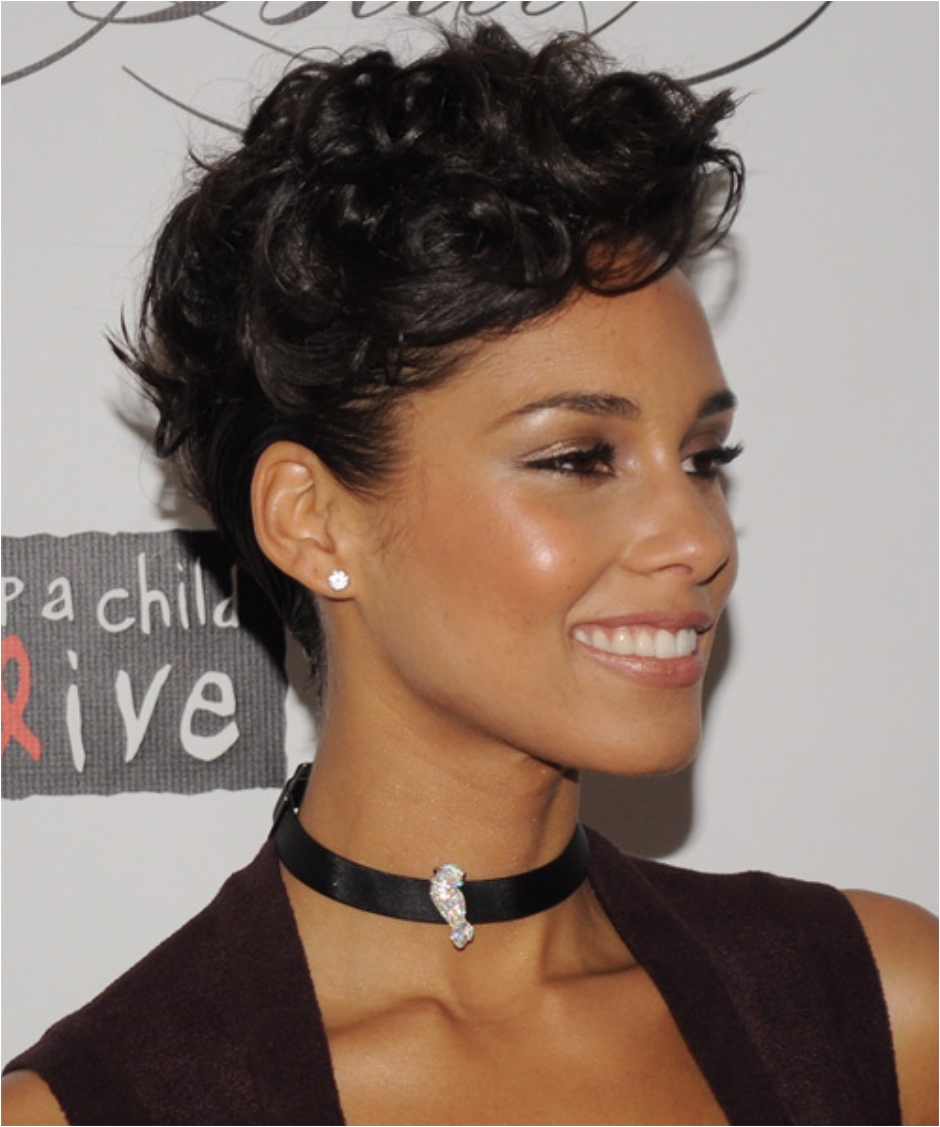 When Alicia was at the beginning of her career, her long hair was one of her signature marks. But the singer recently decided to take a different look. Everything started with her last album, Girl on Fire. For the Girl on Fire video, we saw her in a wonderful, bossy-looking pixie cut. The rest, as they say, is history.
3. Emma Watson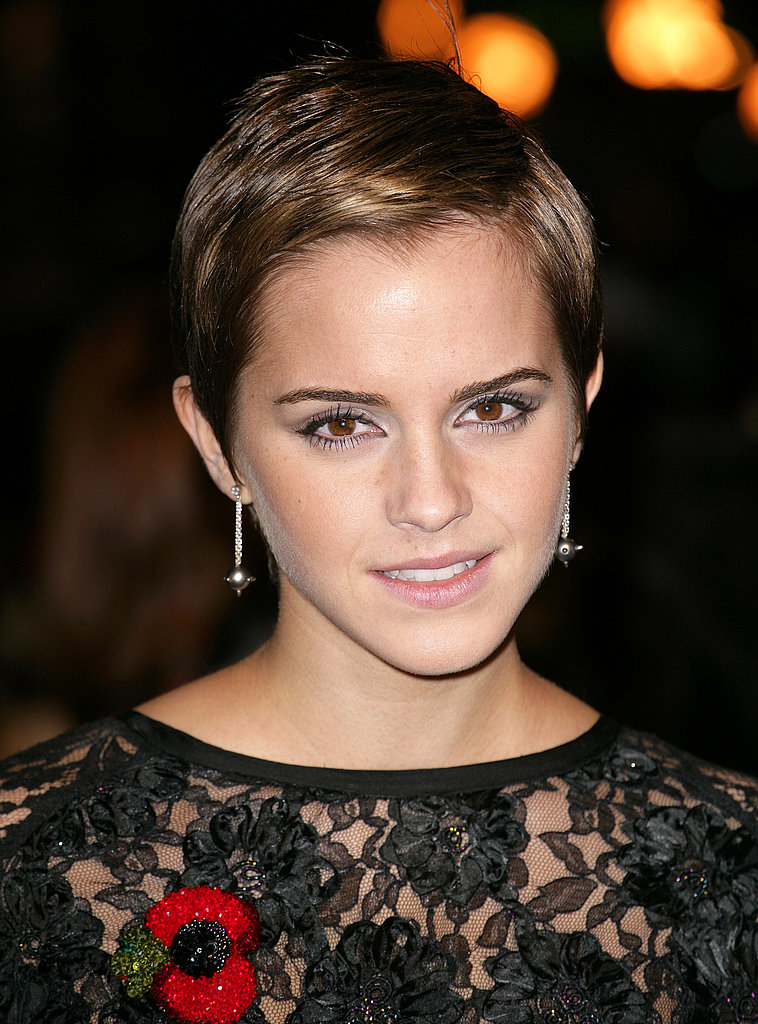 Emma is another actress who became famous for her long and curly hair, and then cut it off. For the past few years, Watson has been rocking a pixie cut, which goes great with her more serious and bossy look.
4. Maggie Gyllenhaal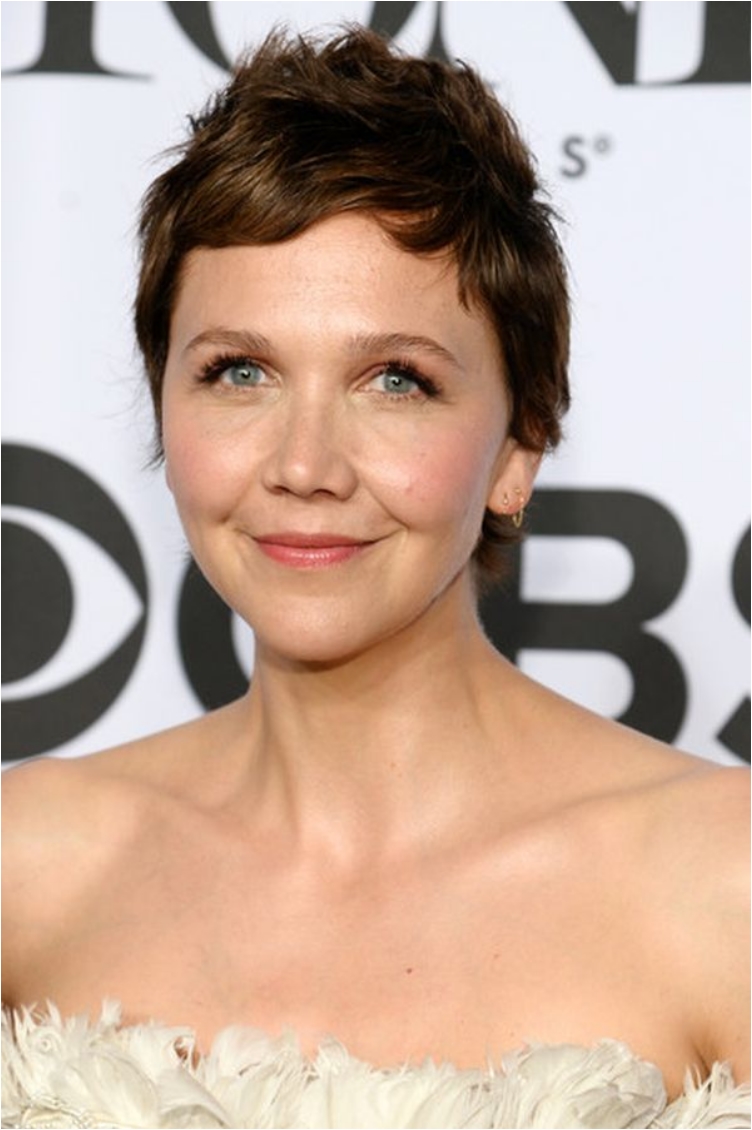 Maggie definitely looks awesome with a pixie cut. We remember her as the girl with long hair in Batman, which is definitely her signature role. But the pixie cut opens up her face and eyes to a different level.
5. Jennifer Lawrence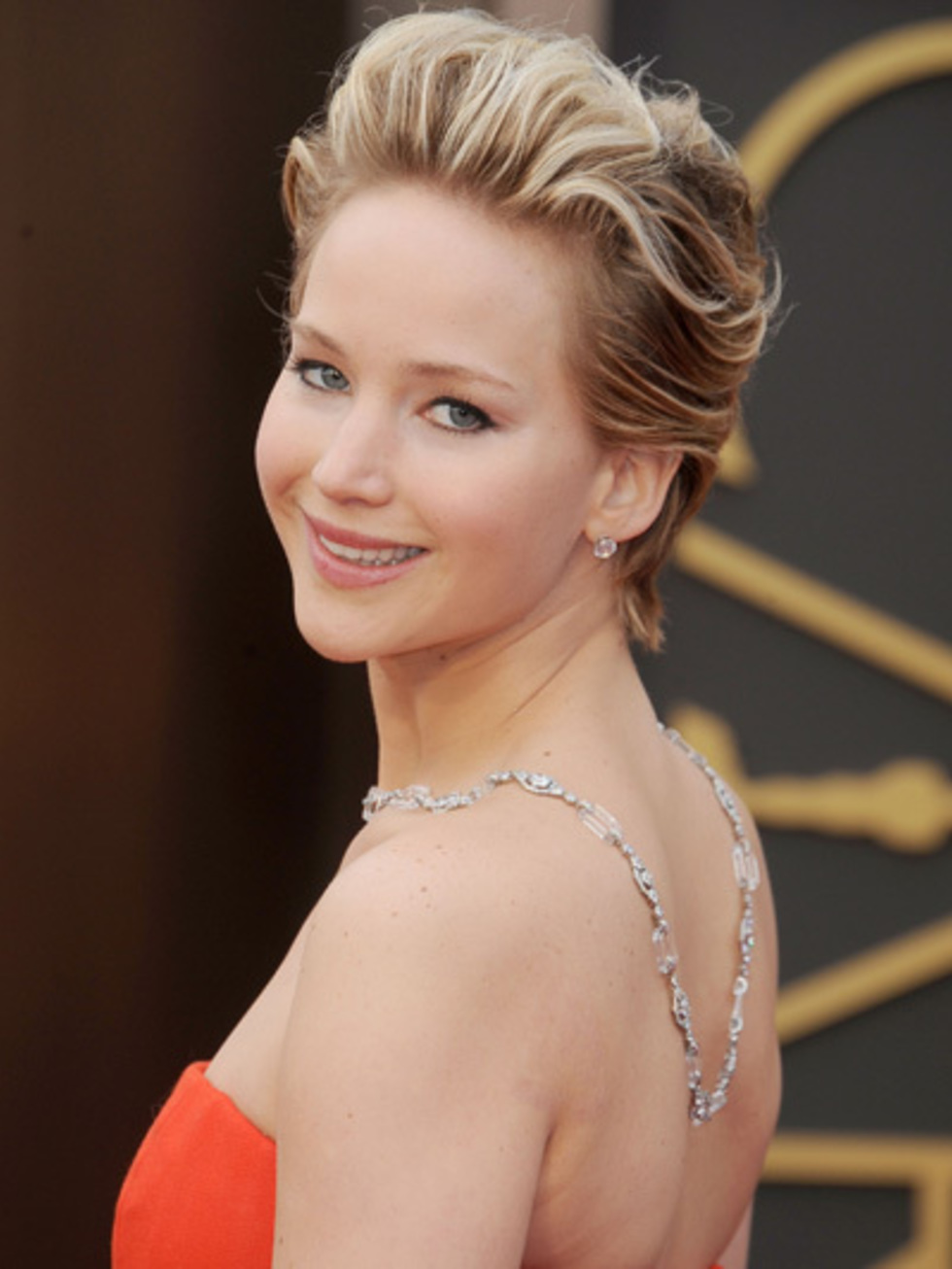 Truth be told, Jennifer can wear any hairstyle and look cute and adorable in the process. But who can ignore and resist that beautiful pixie cut?
6. Natalie Portman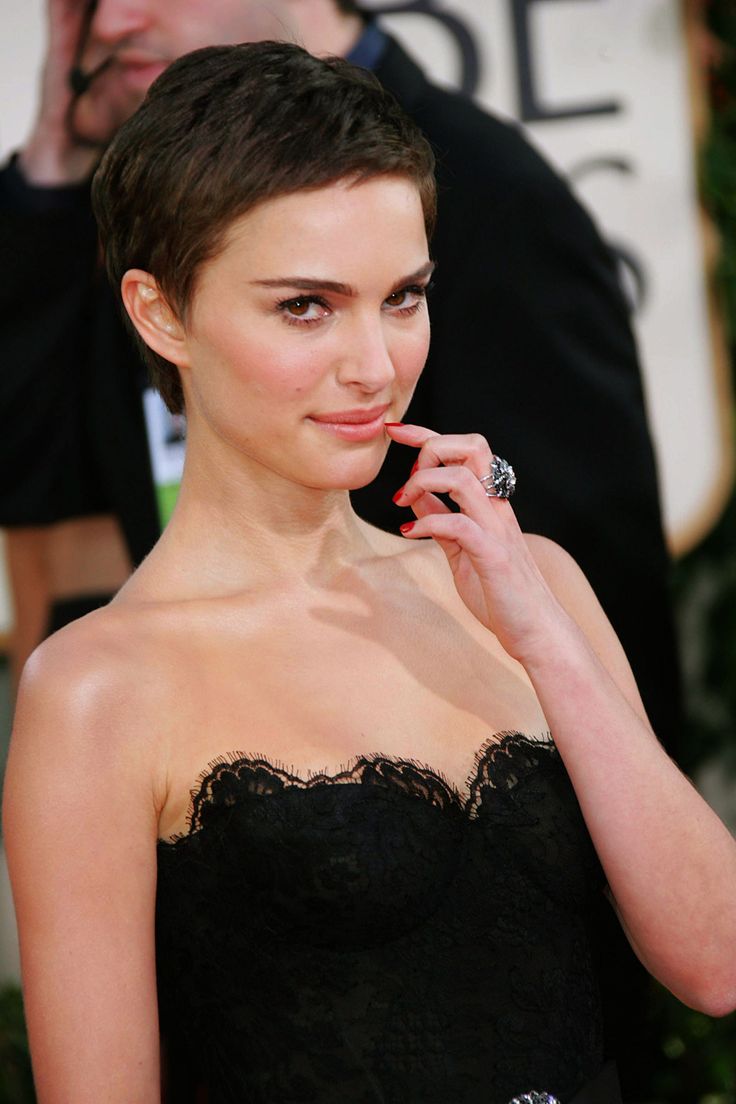 One thing about Natalie Portman: she likes to keep things simple and classy. And that is exactly what she is doing here with her hairstyle. Unlike other celebrities who are trying to make the pixie cut a complicated hairstyle, Natalie keeps it cool and simple.
7. Katie Holmes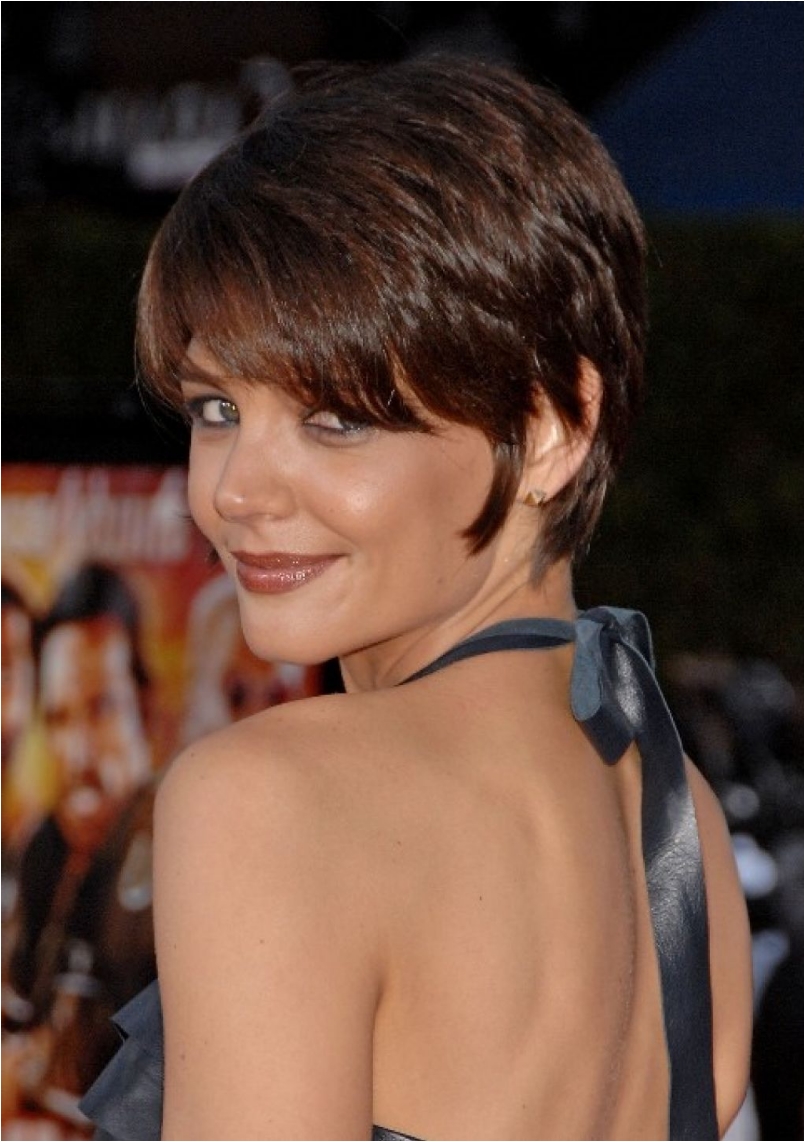 When you break up with somebody, you change your hairstyle. And when Katie divorced Tom Cruise, she went full pixie cut. She rocked several different pixie cuts, but this is one of the best.
8. Kellie Pickler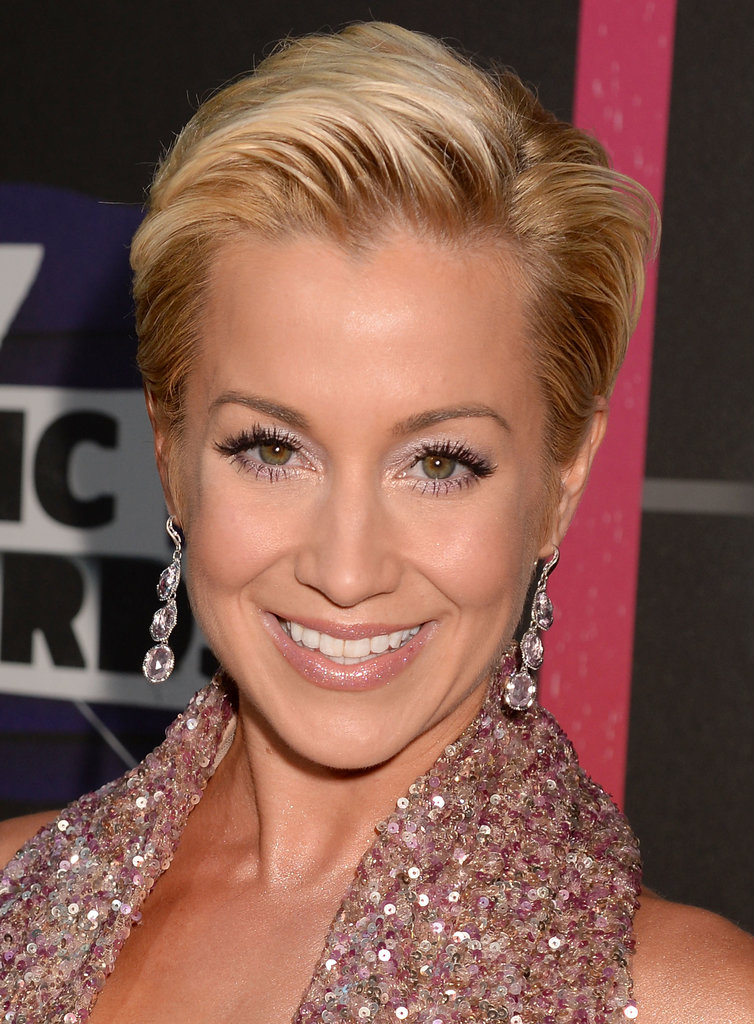 Kellie fell off the grid a few years ago. She was part of Season 5 of American Idol, and then she appeared in Dancing with the Stars. But despite the fact that we haven't seen her release a new song or album, we cannot ignore her perfect style. And yes, country music or not, the pixie cut looks awesome.
9. Audrey Tautou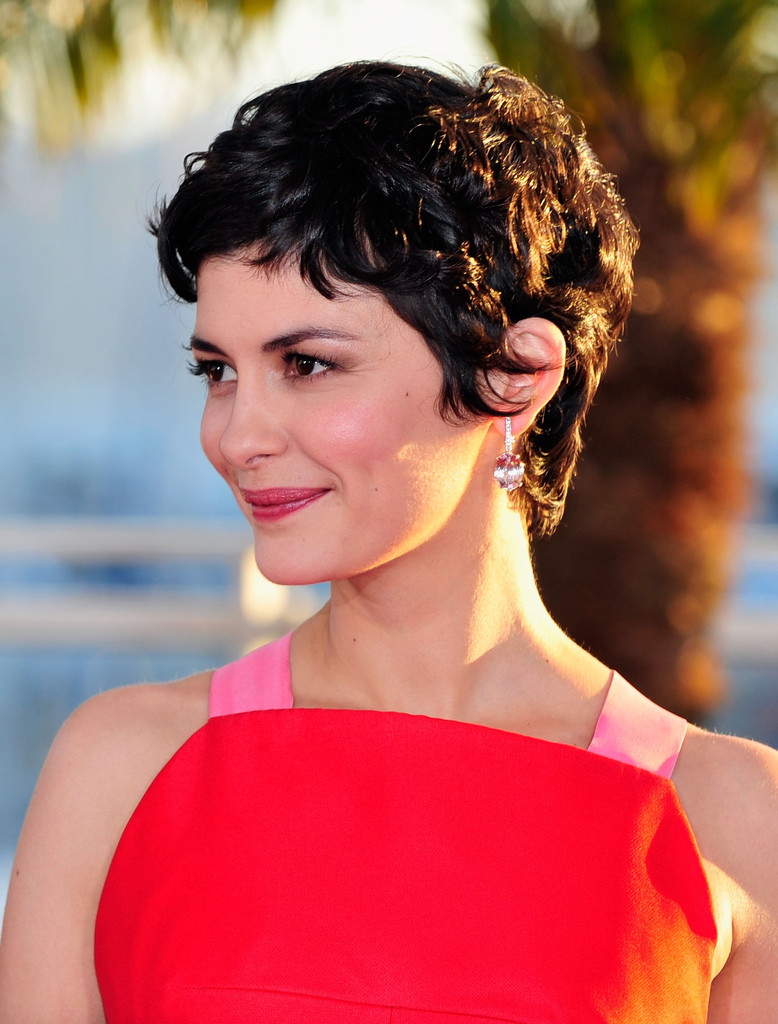 Who can forget Amelie? Seriously speaking, that was one of the best movies—and one of the best actress-role pairings—I've ever seen. Audrey was born for the role! And then she played Coco Chanel in her early years. A stylish diva with a stylish haircut.
10. Miley Cyrus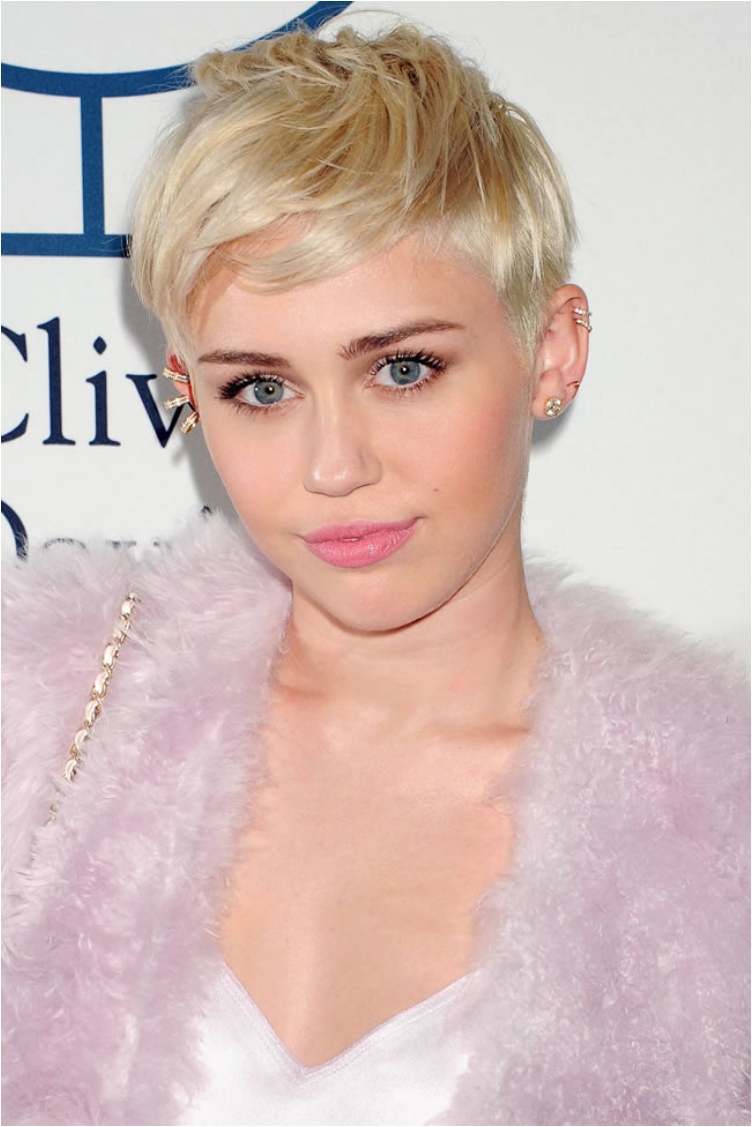 Miley wanted something to show she is not the cute and innocent child she was in Hannah Montana. After starting her solo career outside the Disney channel, she went for the pixie cut, and we must say it was a great decision!
11. Kirsten Dunst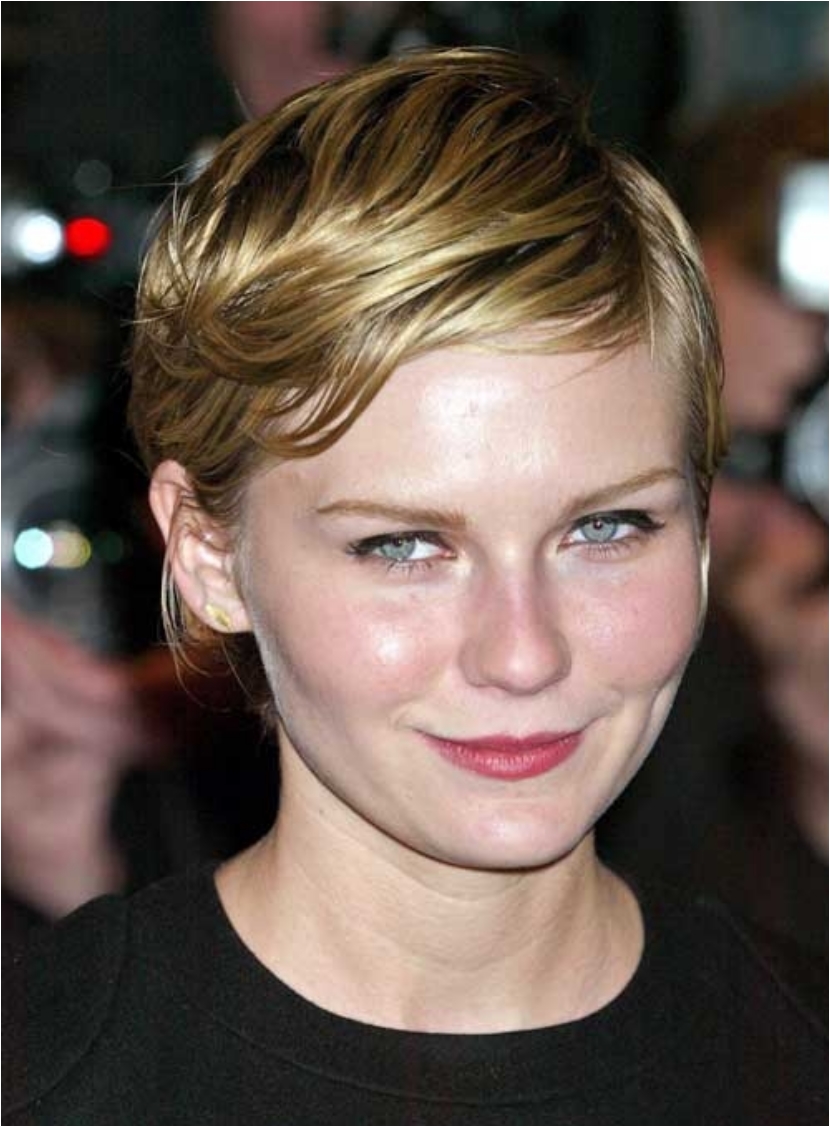 Kirsten Dunst has always been one of the underrated actresses in Hollywood. People overlook her beauty and style, which is probably the way she likes it. Being in the spotlight or no, Kirsten is always classy, and the pixie cut is her signature hairstyle.
12. Ginnifer Goodwin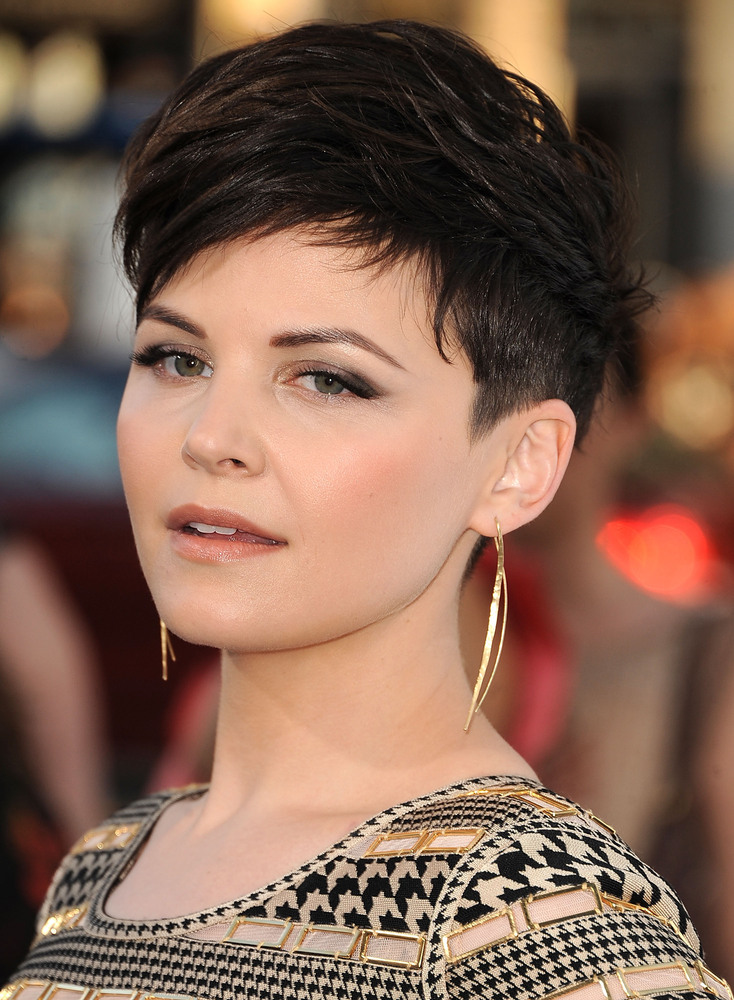 When Ginnifer was cast as Snow White in Once Upon a Time, fans were asking how the Disney princess could have short hair. But this is a different show, and Ginnifer definitely showed everyone that even with short hair, Snow White is beautiful.
13. Keira Knightley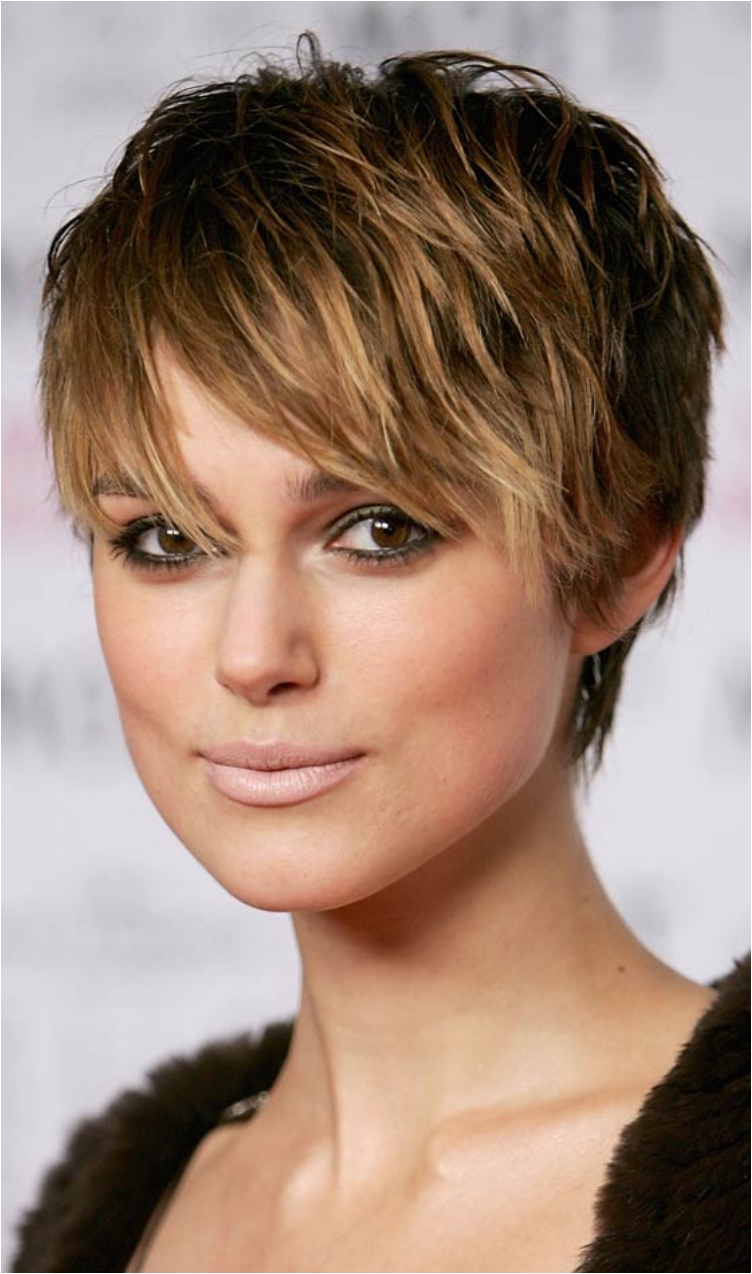 While being part of Pirates of the Caribbean, Keira went from her signature long, curly hair to a pixie cut. And then she went back to curly hair. But even her pixie cut is more curly than straight, showing that women with curly hair can rock it as well.
14. Katharine McPhee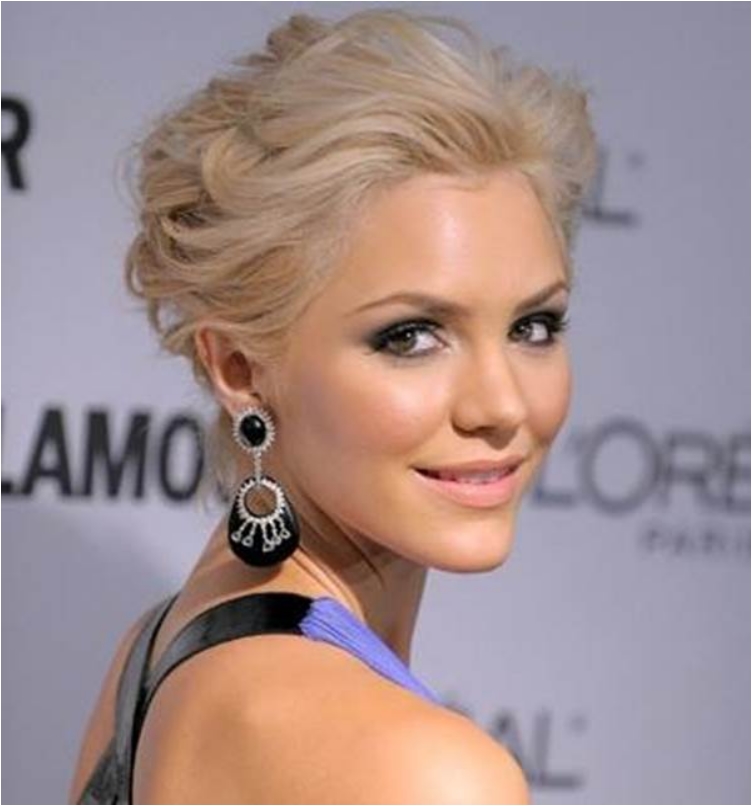 Katharine is another singer who was part of American Idol. She went on to have one of the lead roles in Smash, and is currently starring in Scorpion. She looks absolutely smashing in her pixie cut!
15. Robin Wright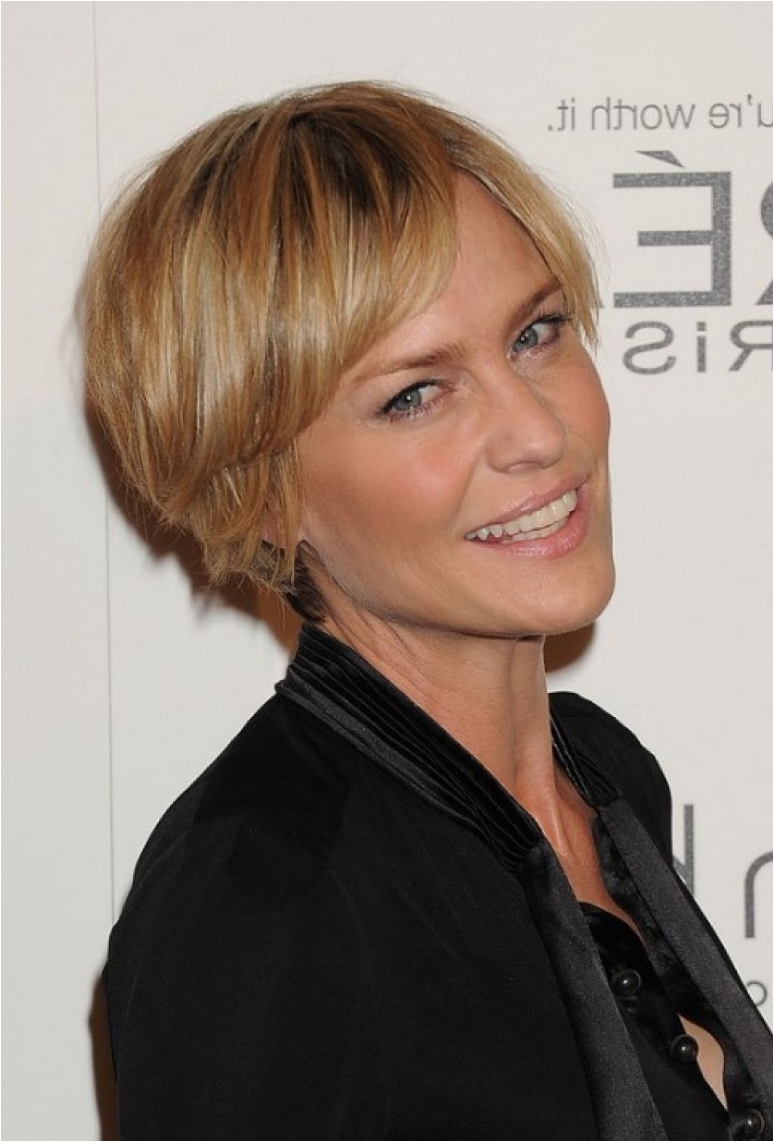 Robin is known for her signature pixie cut. It is definitely the hairstyle that suits her character the most. When you think of Robin, you think of her pixie. There is no other way around it.
16. Jessica Stroup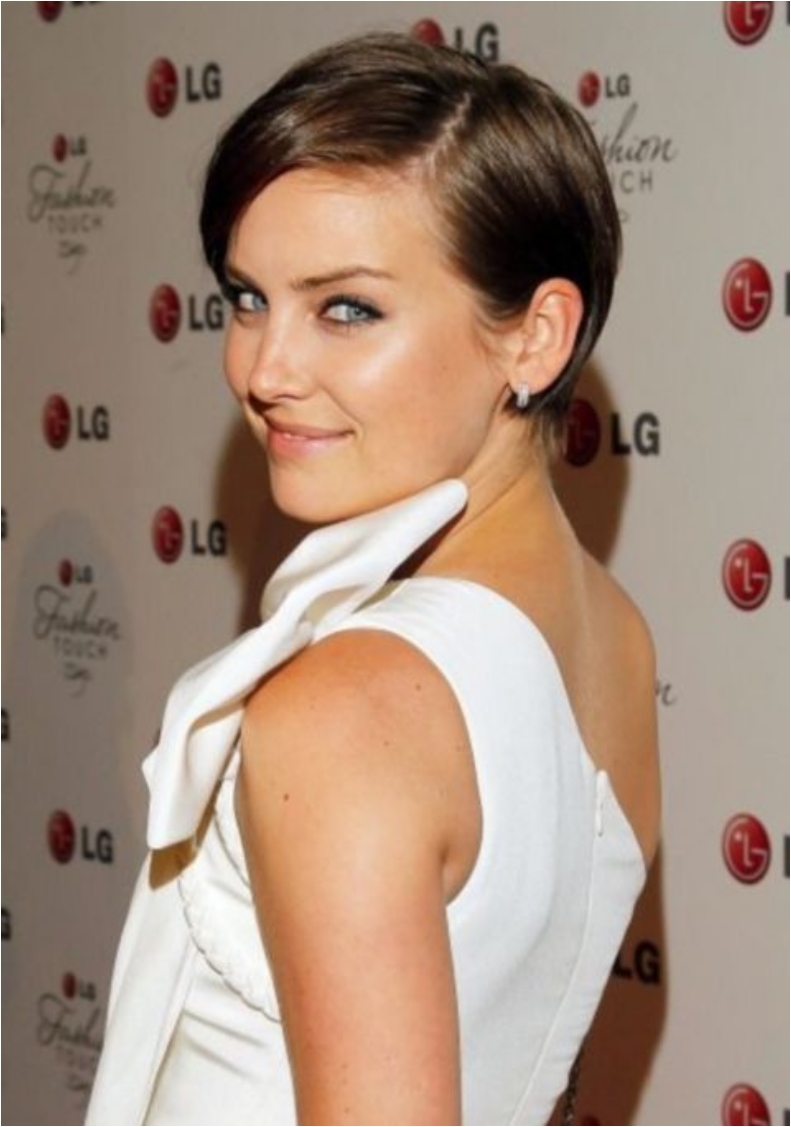 Jessica made a serious transformation in 2010. She went from a classic bob hairstyle to a classic pixie cut. Usually, people opt for a pixie and short hairstyle after having long hair for years. But Jessica made a subtle and relatively small change. The result was astonishing.
17. Christina Aguilera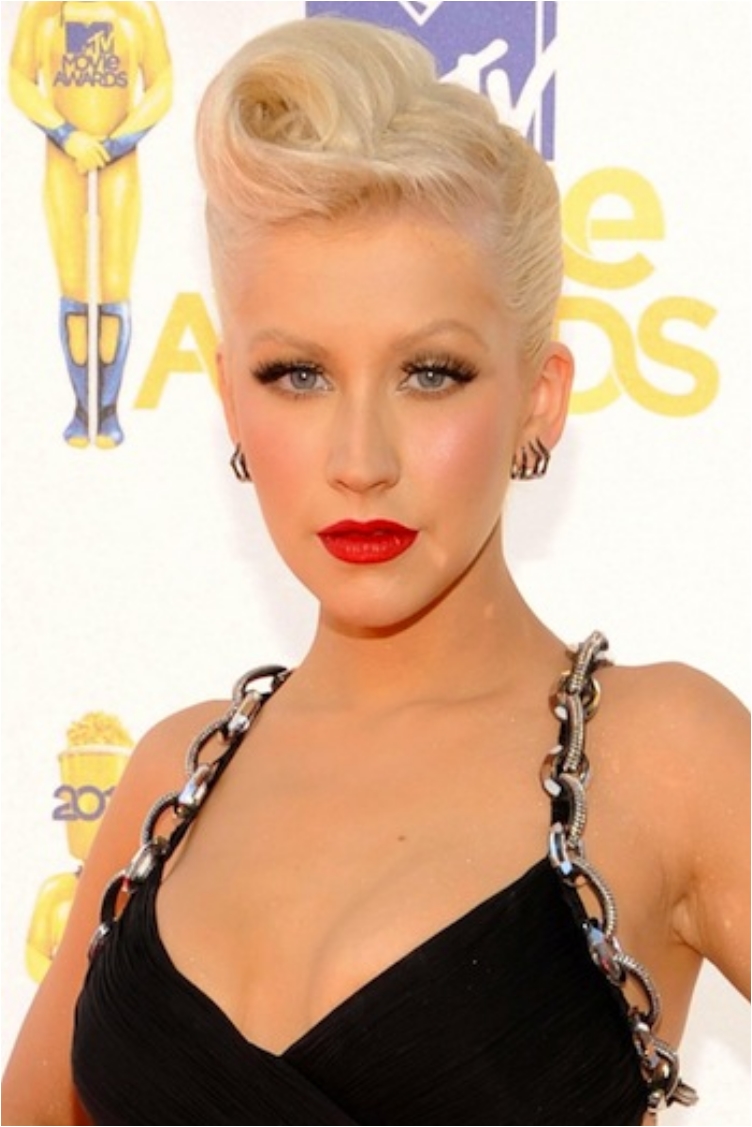 Christina is another female singer whom we'll all remember having medium-long, curly hair. But after taking a short break from singing, she needed a more serious look upon her return. And of course, when you need serious look, you go pixie.
18. Rita Ora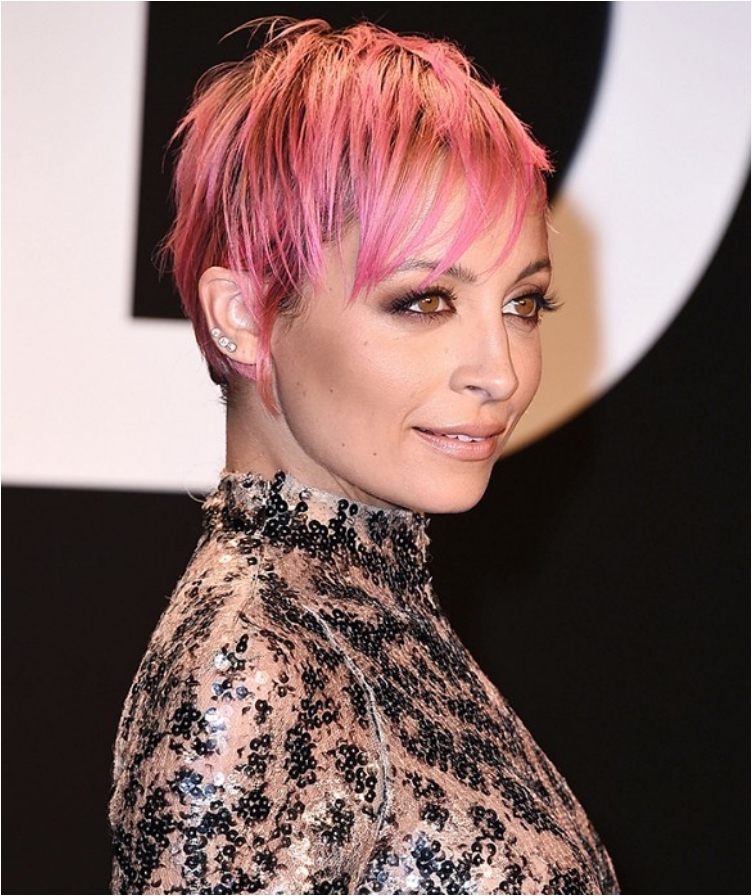 We must say, it was a crime for Rita Ora to go pixie. Not that it doesn't look good on her. But she was much more beautiful with her signature blonde hair.
19. Julianne Hough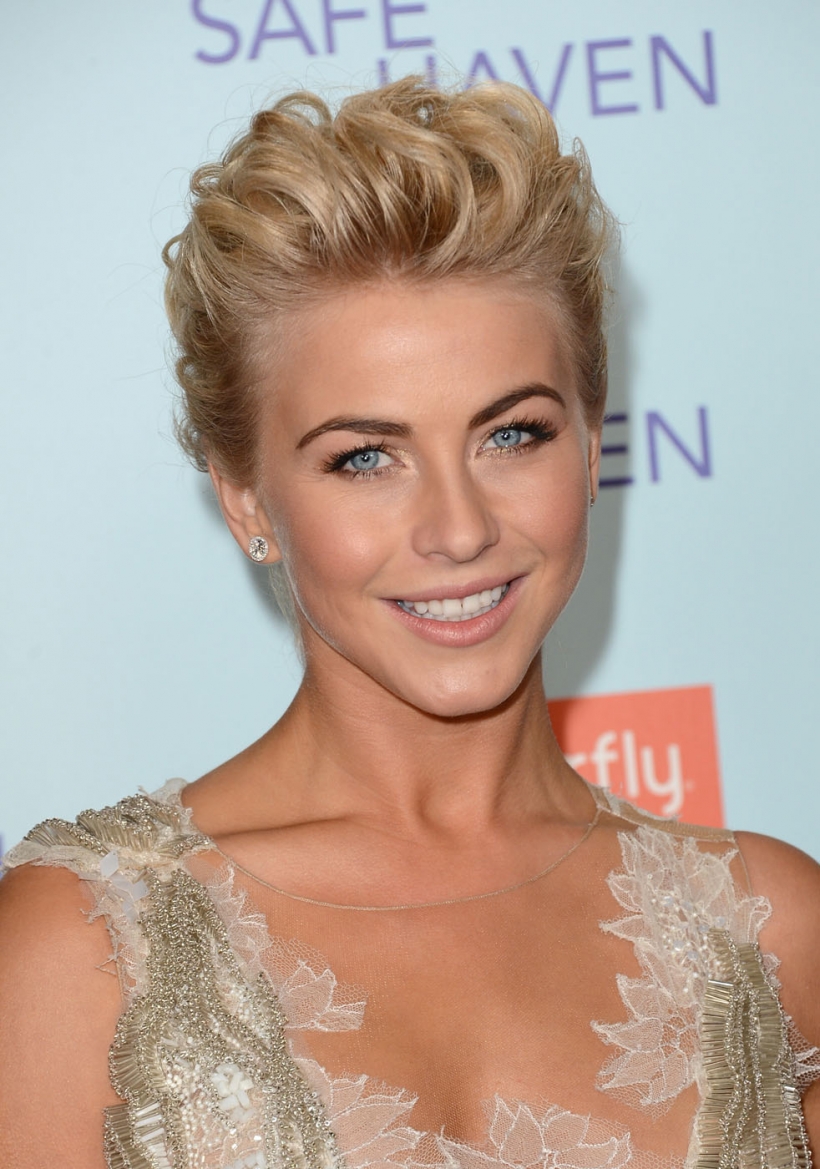 When you think of Julianne, you think of Dancing with the Stars. After all, the American singer and dancer won it two times. But when she was part of Safe Haven, she had to get a shorter hair to better fit the role.
20. Michelle Williams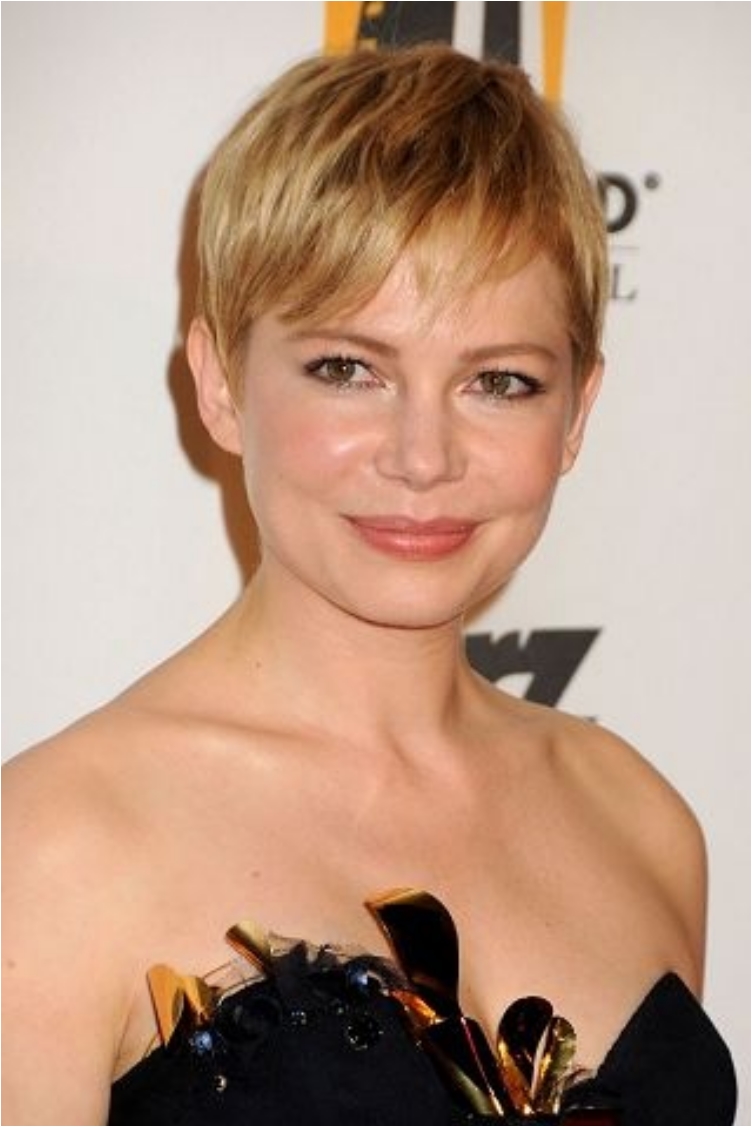 It's been more than 20 years since Michelle first appeared in Lassie, her big break in Hollywood. And she was sensational in it, getting a Youth award nomination. Since then, she was in several movies, and she brings her pixie cut everywhere she goes.
21. Rihanna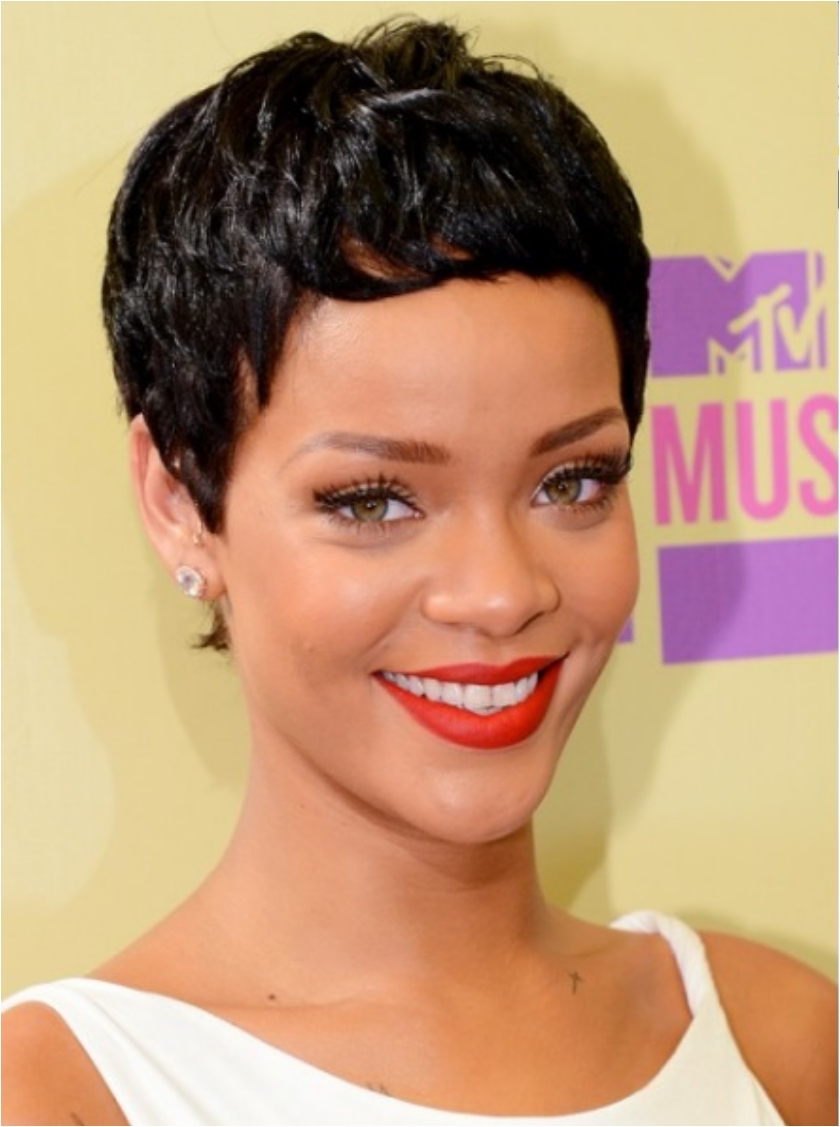 Rihanna has experimented with so many different hairstyles in her career—you can make an entire list with just Rihanna hairstyles! And honestly, everything she tries looks stunning and she starts a trend. If you remember, she popularized the undercut. And then she went pixie.
22. Ashlee Simpson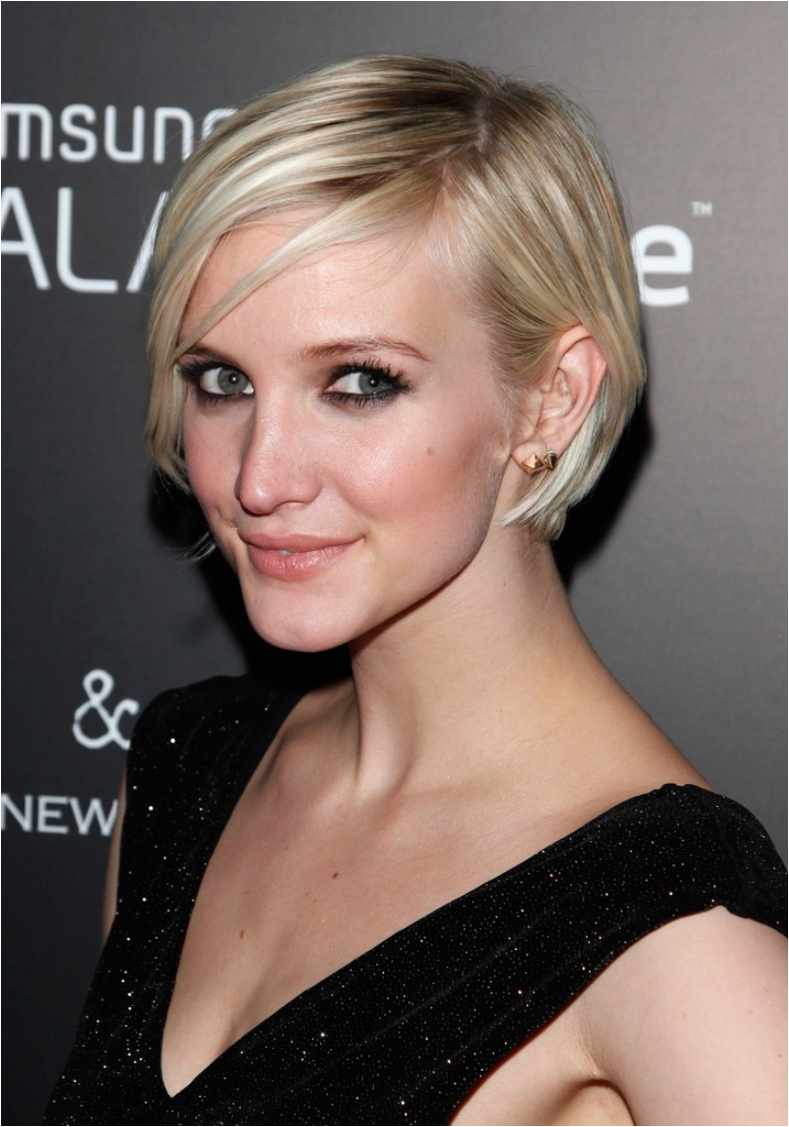 Ashlee starting wearing the pixie in 2012. It was a pivotal year for her, as she got married for the second time. She recently said she is retiring from acting and focusing on her new studio album, and we can't wait for that to come out!
23. Scarlett Johansson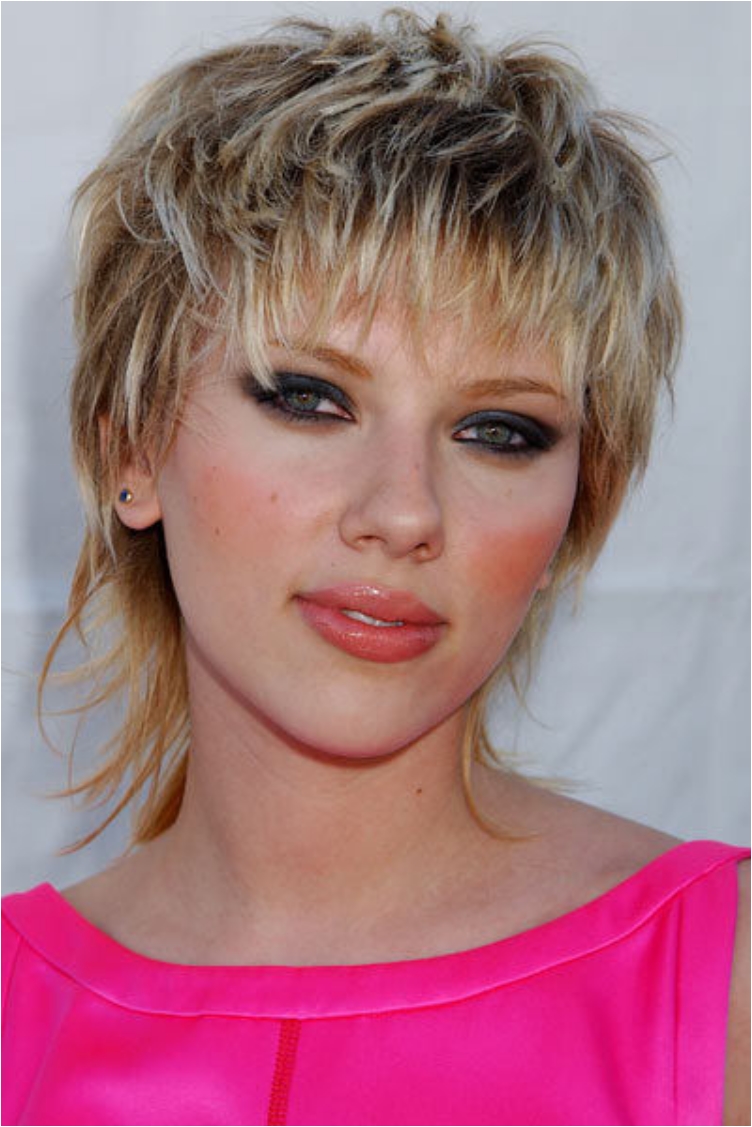 Who remembers Scarlett with her pixie cut? Lately, we see her as a badass superhero in Marvel's Avengers. But there was a time she was rocking the pixie cut.
24. Demi Lovato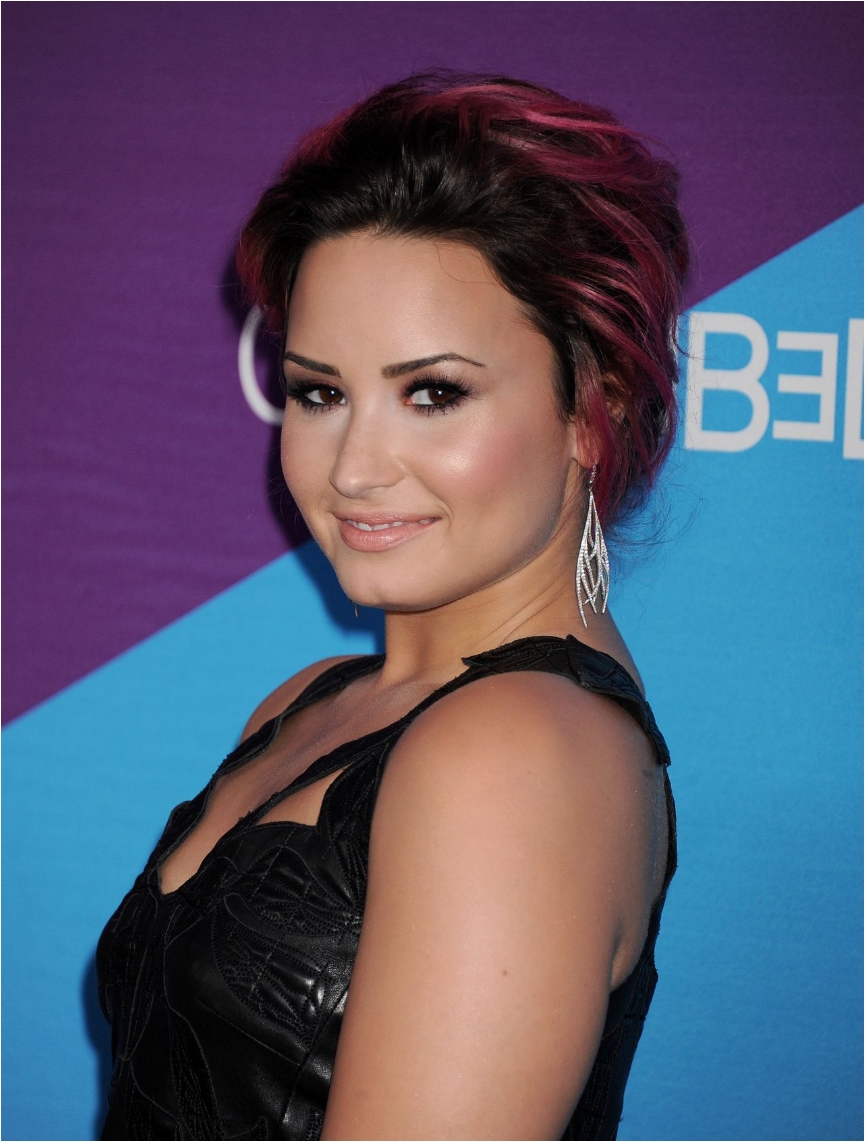 Demi Lovato is another celebrity in Hollywood who seems to change hairstyles every other month. And she can definitely do it—after all, she is a trendsetter. And in her style and fashion, she even gave the pixie cut a more complex look.
25. Pamela Anderson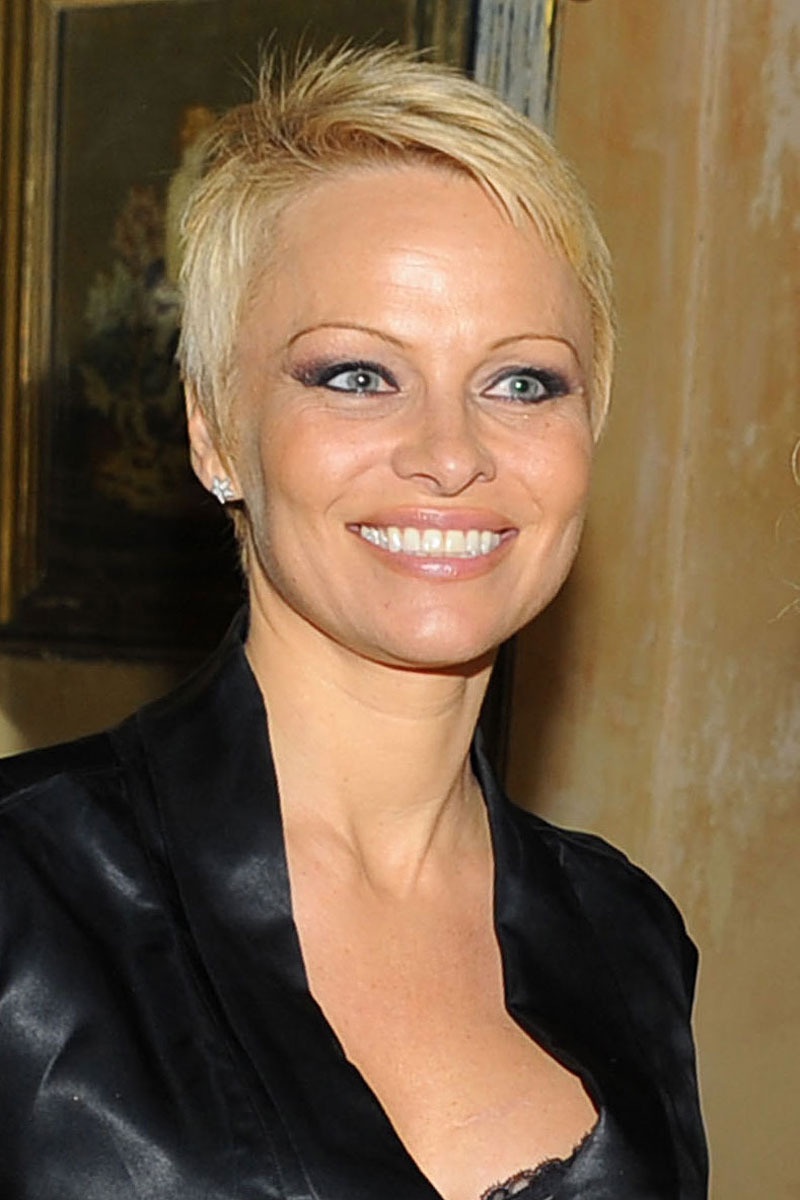 Pamela was always known as a bombshell with her long, blonde hair. In 2014, she switched to the pixie cut to look more powerful and serious. But when she had to go back to being a bombshell, she got hair extensions.
26. Hayden Panettiere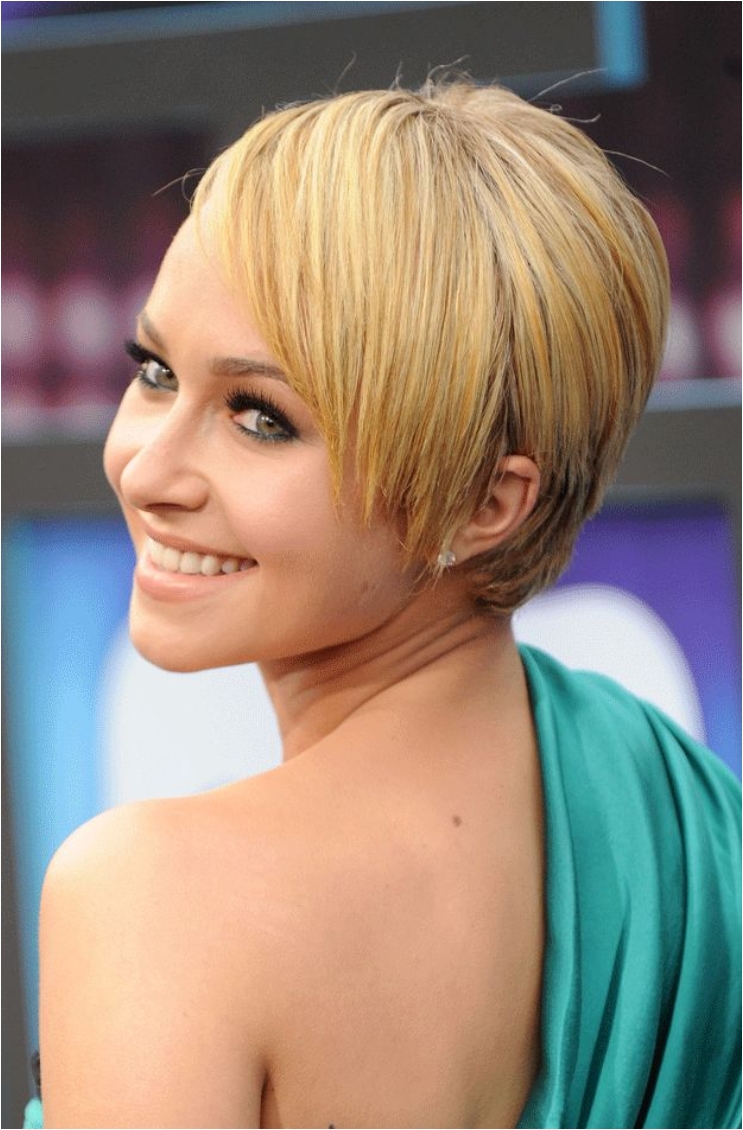 Hayden is another actress who was famous for her blonde, long and straight hair. But as it turns out, every woman needs a pixie cut once in her life!
27. Lena Headey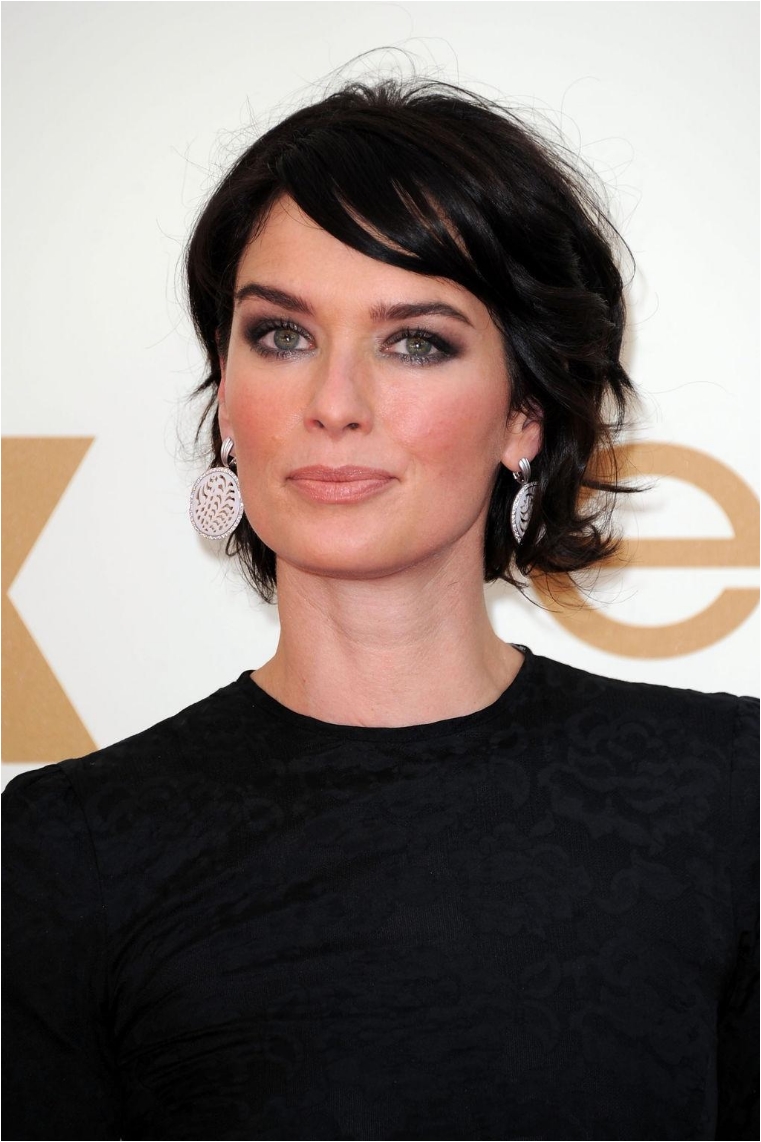 Lena had to go pixie for her role in Game of Thrones. But even before her character had to cut her hair as punishment, Lena was rocking the pixie cut. And she definitely looks badass in Game of Thrones with her short hair. It's hard to decide which Lena is more fearsome. The real Lena Headey, or Cersei?
28. Taylor Swift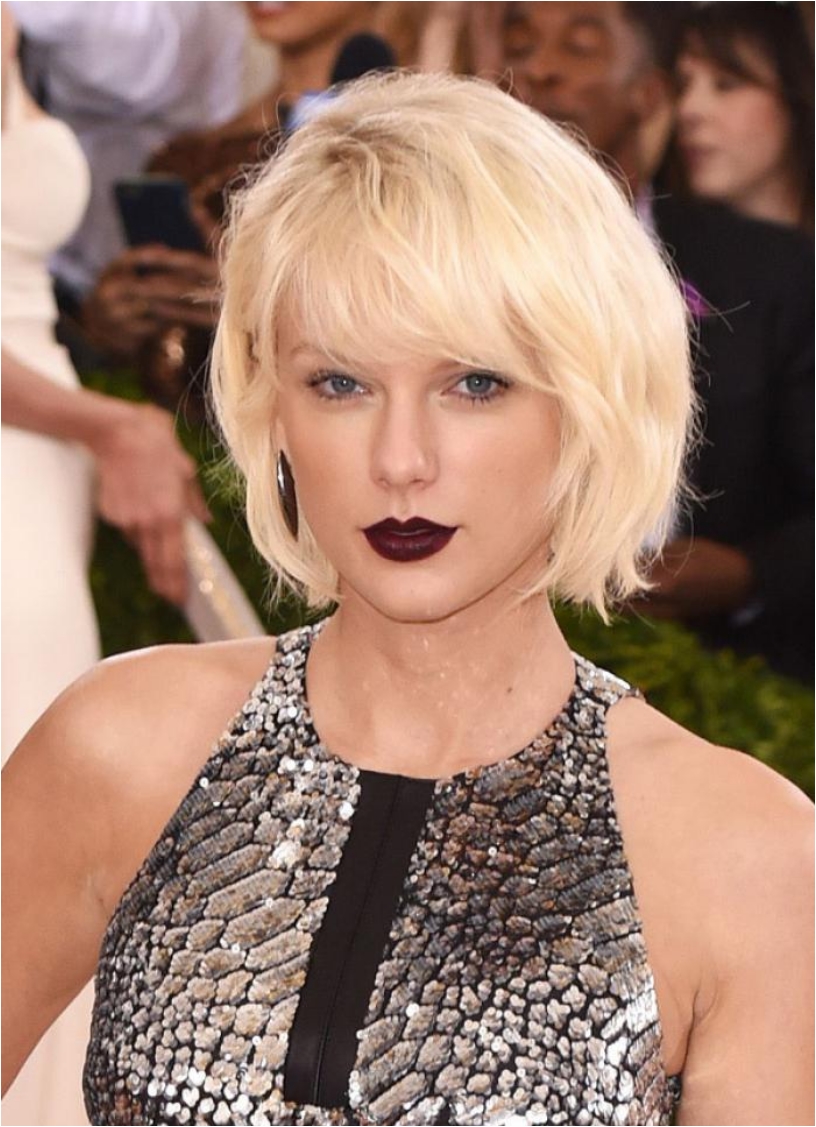 When Taylor Swift rocks a pixie, you know that the hairstyle is definitely worth trying. Truth be told, she experiments with every hairstyle out there. The pixie makes her look more serious.
29. Charlize Theron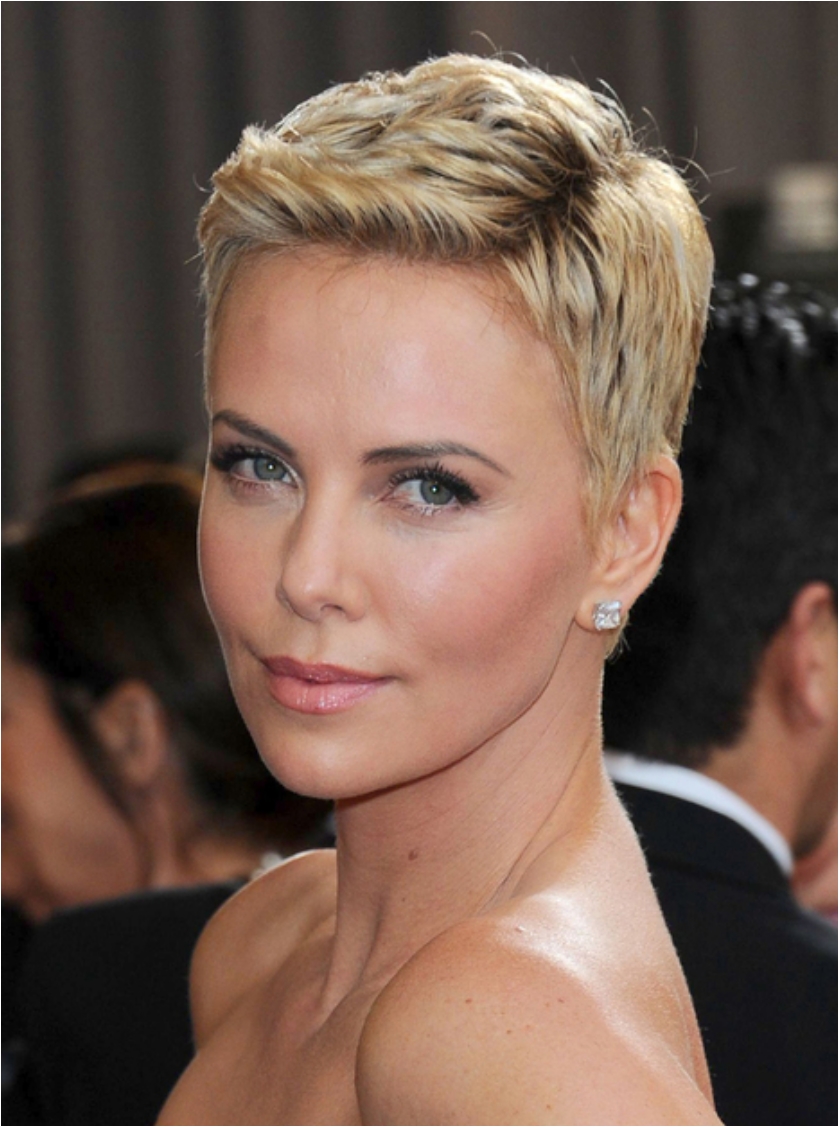 The pixie is a signature look for Charlize. Yes, she looks more like a femme fatale with her long, blonde hair, but you can't underestimate the pixie. When it comes to sex appeal, Charlize is definitely at the top of the list.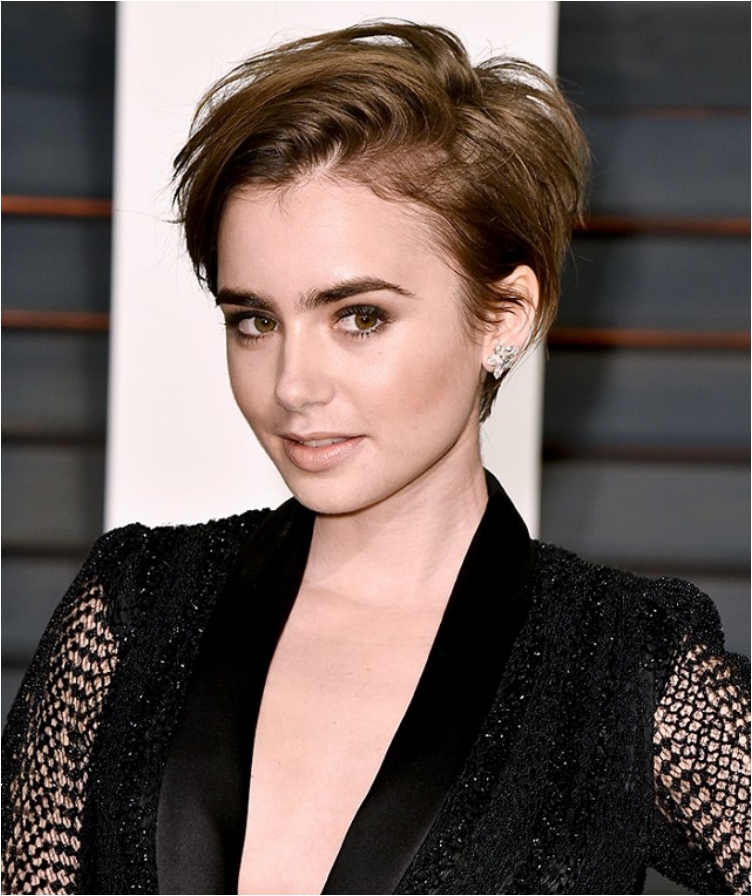 It was 2015, and Lily decided it was time to go pixie. The model and actress is one of the cutest and most adorable celebrities in Hollywood. But as she got older (she is still just 27), she wanted a more serious look. And you know what that means.
31. Ruby Rose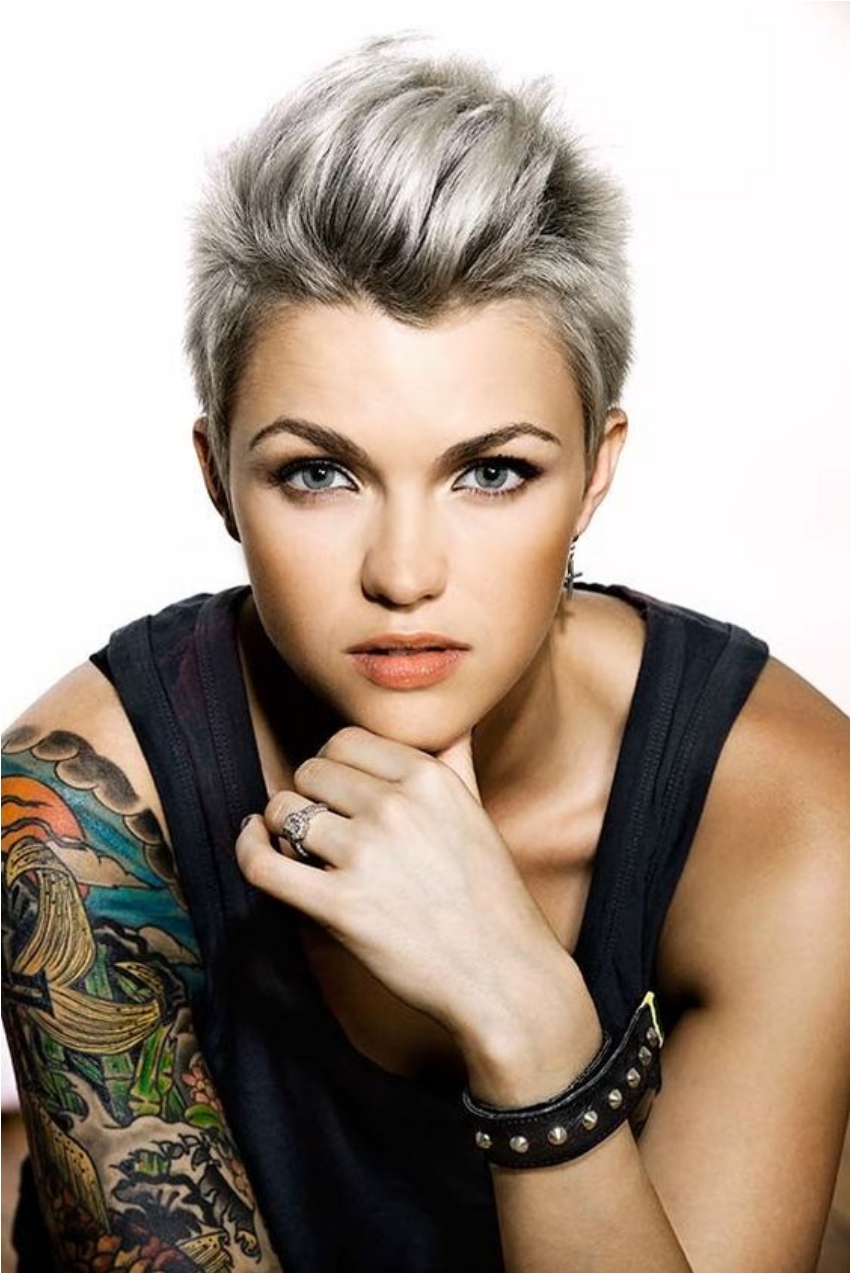 Ruby burst into Hollywood as a DJ, and she is here to stay. Her short hair makes her look as badass as they come.
32. Olivia Thirlby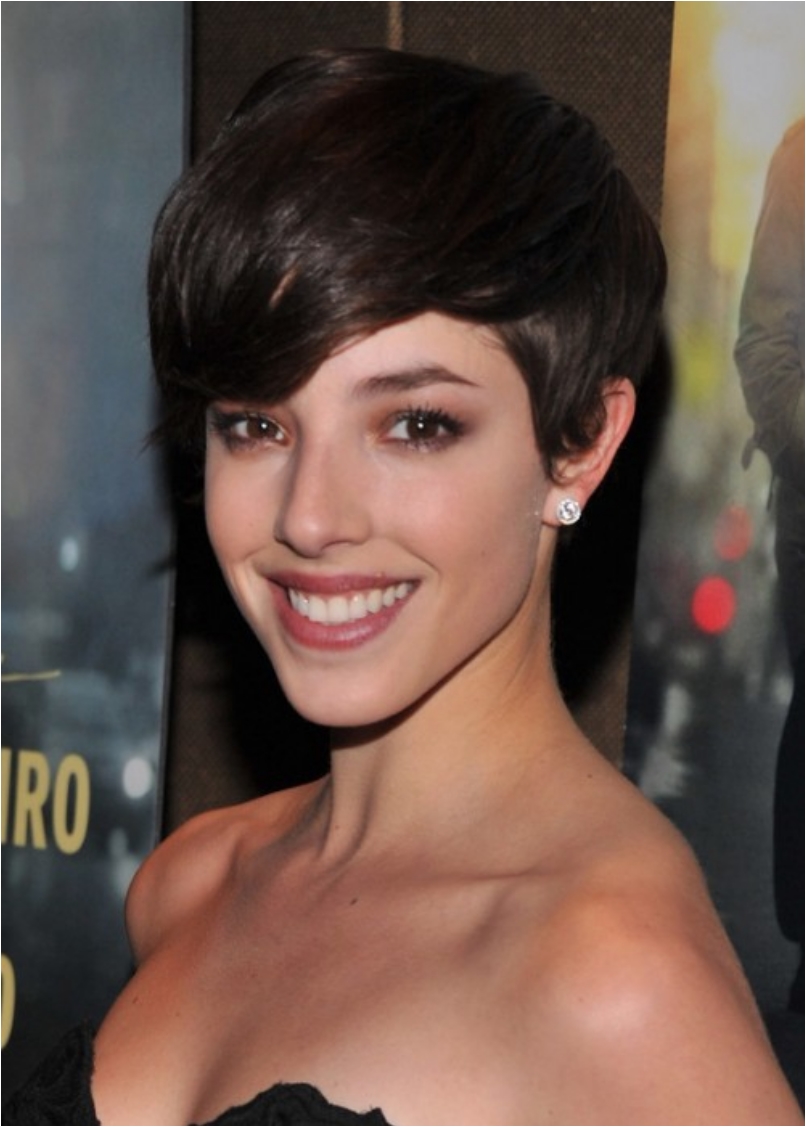 Olivia became famous when she starred in the 2007 comedy movie Juno. She is one of the few actresses in Hollywood to rock a pixie with dark hair. Usually, women opting for a pixie cut are blondes. But Olivia proves that brunettes can wear a pixie as well.
33. Hilary Swank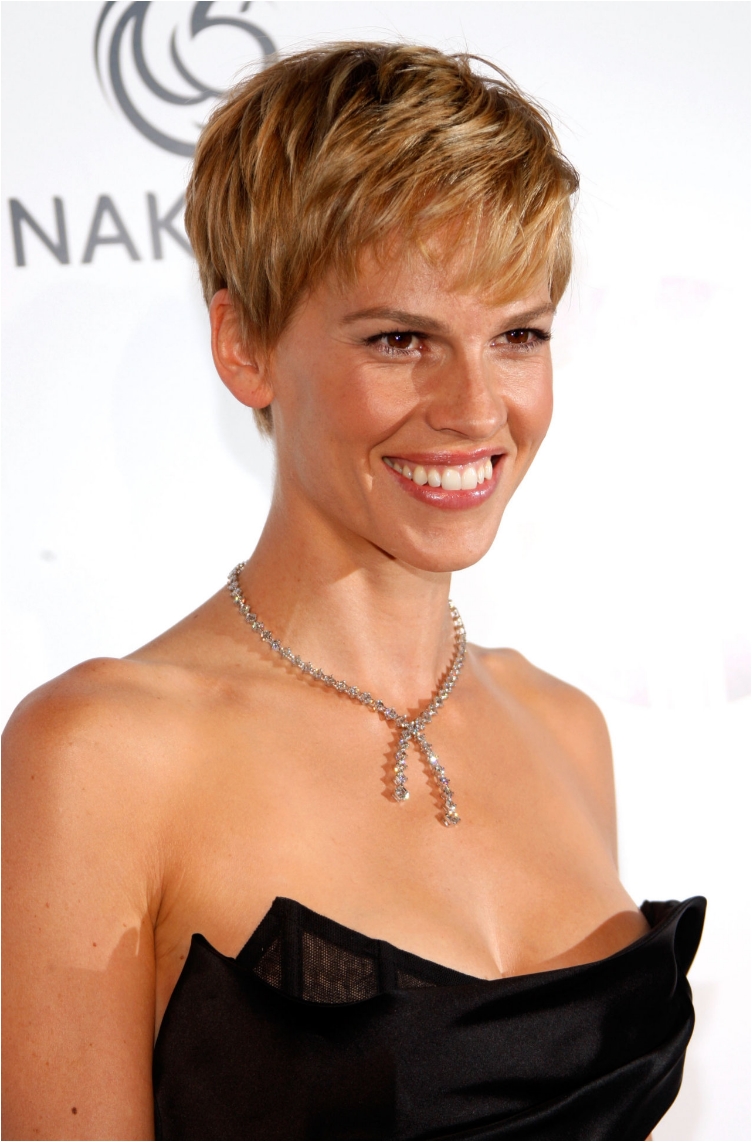 When Hillary switched from long hair to a pixie cut, she definitely transformed. She was no longer this adorable and innocent little girl. She is now a powerful woman who can take the world by storm.
34. Zendaya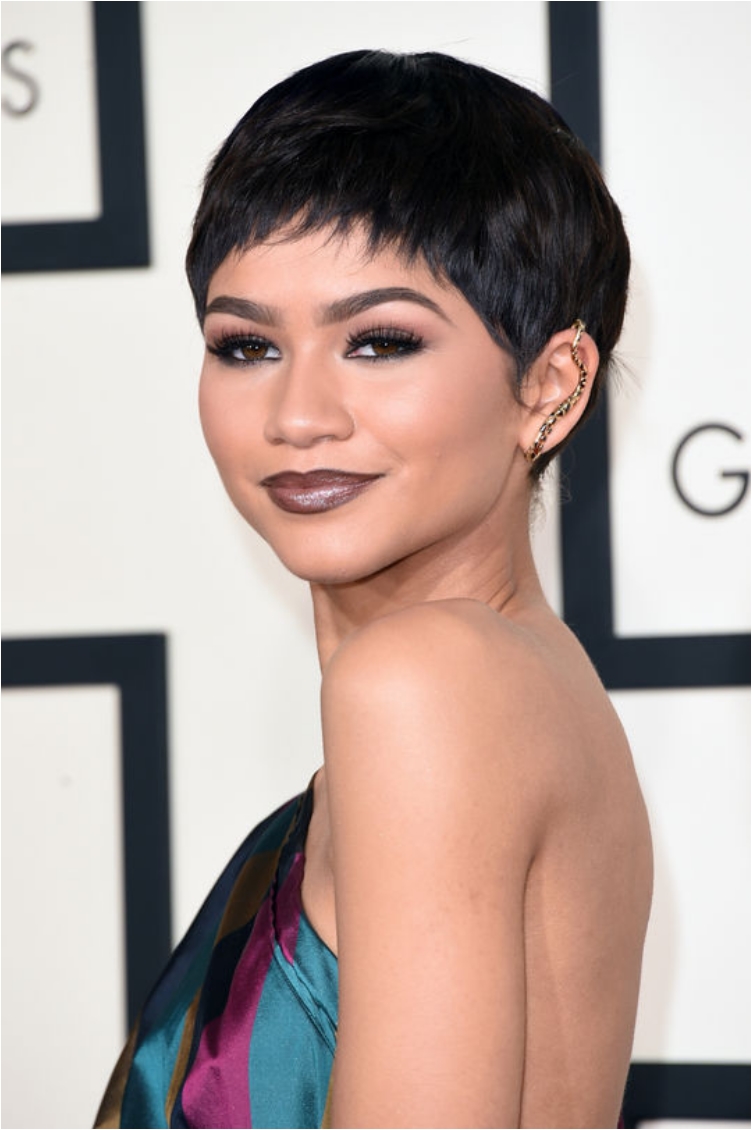 Next year, we will see the 20-year-old actress in the new Marvel movie, Spiderman. You can be sure she will have long hair by then. But in the meantime, we can enjoy her pixie that looks so sophisticated.
35. Rachel Wood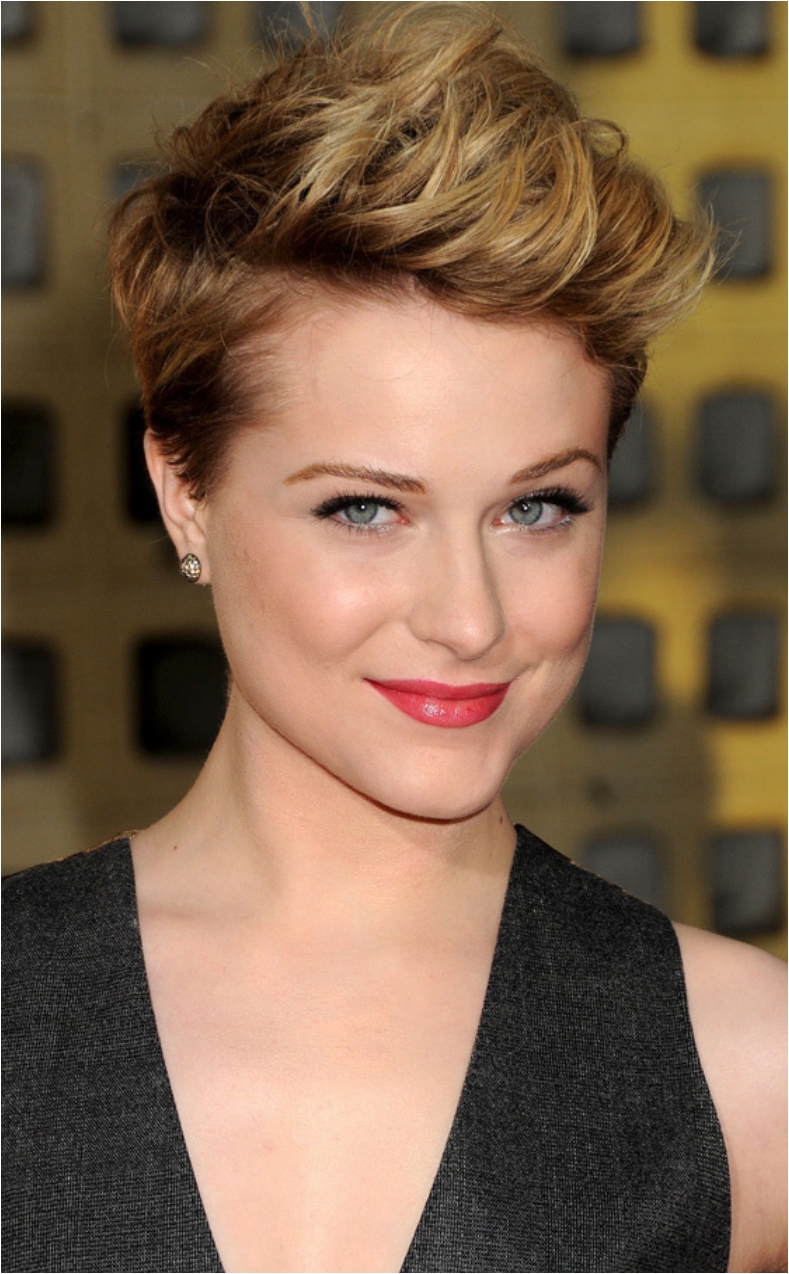 Rachel has been in Hollywood forever, and so you'd think she is older than she is. But she is just 29 years old, and she has a long and glorious career in front of her. At the moment, you can check her out in Westworld.
36. Kate Mara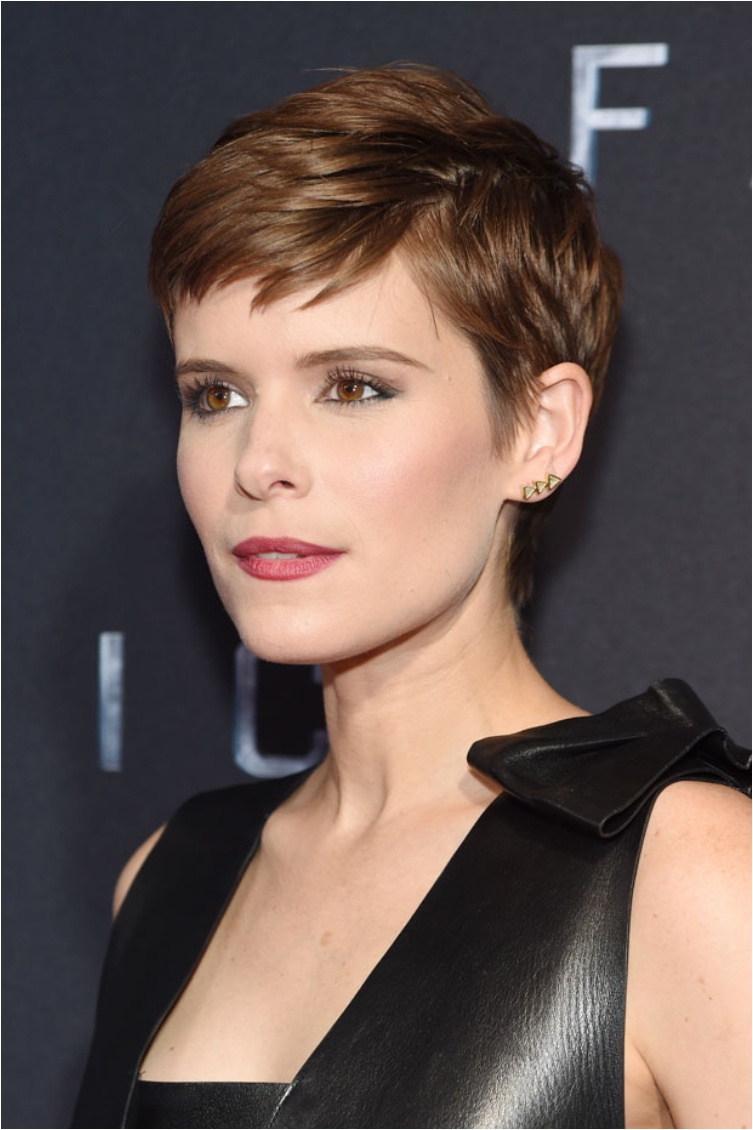 Kate was part of two very successful television franchises. The first one was 24, and then she appeared in House of Cards. Fun fact: she rocked the pixie for a Fantastic Four press event. But her dad didn't like it.
37. Mia Wasikowska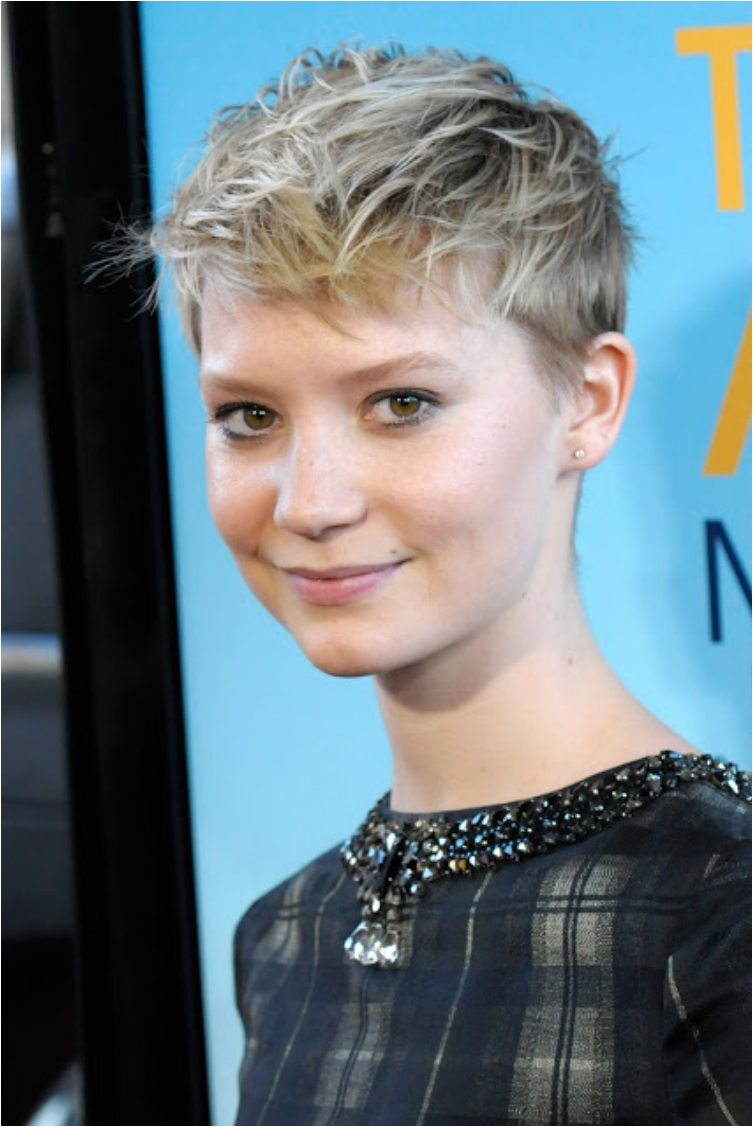 Mia is another actress who seems to have been in Hollywood forever, but she is just 27 years old (we remember her from Alice in Wonderland). She started in an Australian television drama called All Saints, after which she made the move to Hollywood.
38. Halle Berry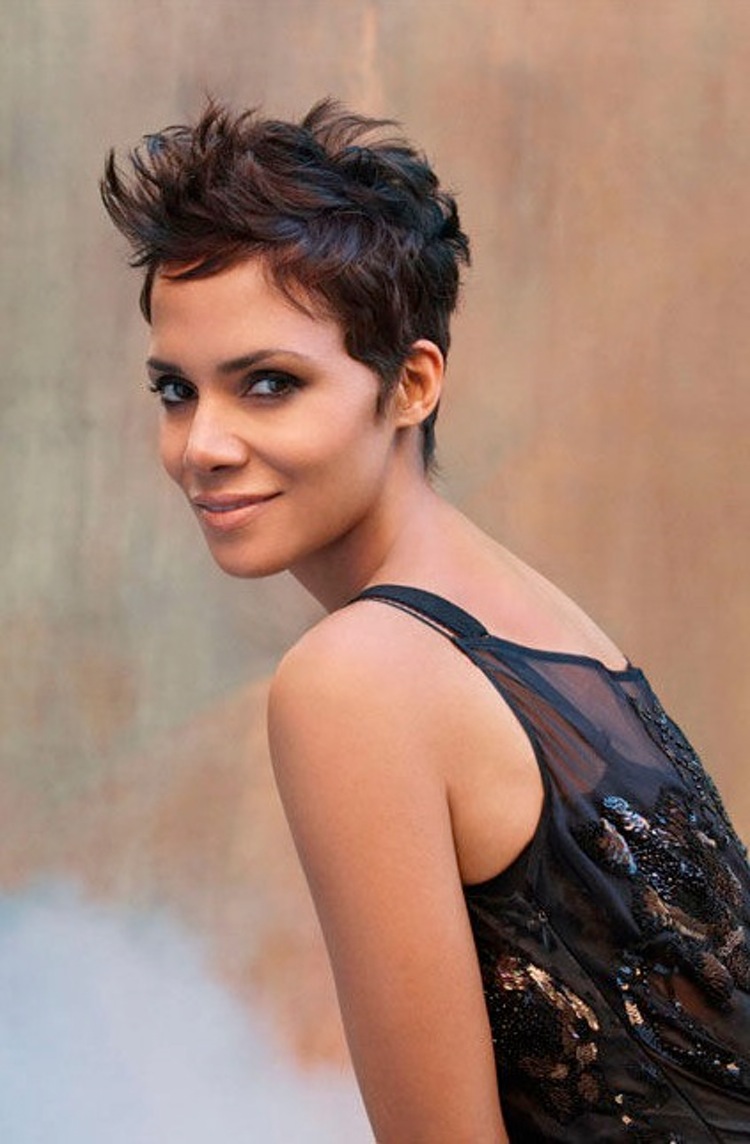 If there is one actress in Hollywood who is synonymous with the pixie, that is Halle Berry. Since she appeared in Die Another Day, a James Bond movie, fans are absolutely obsessed with her. And that was in 2002. She has rocked the pixie for so long!
39. Louise Bourgoin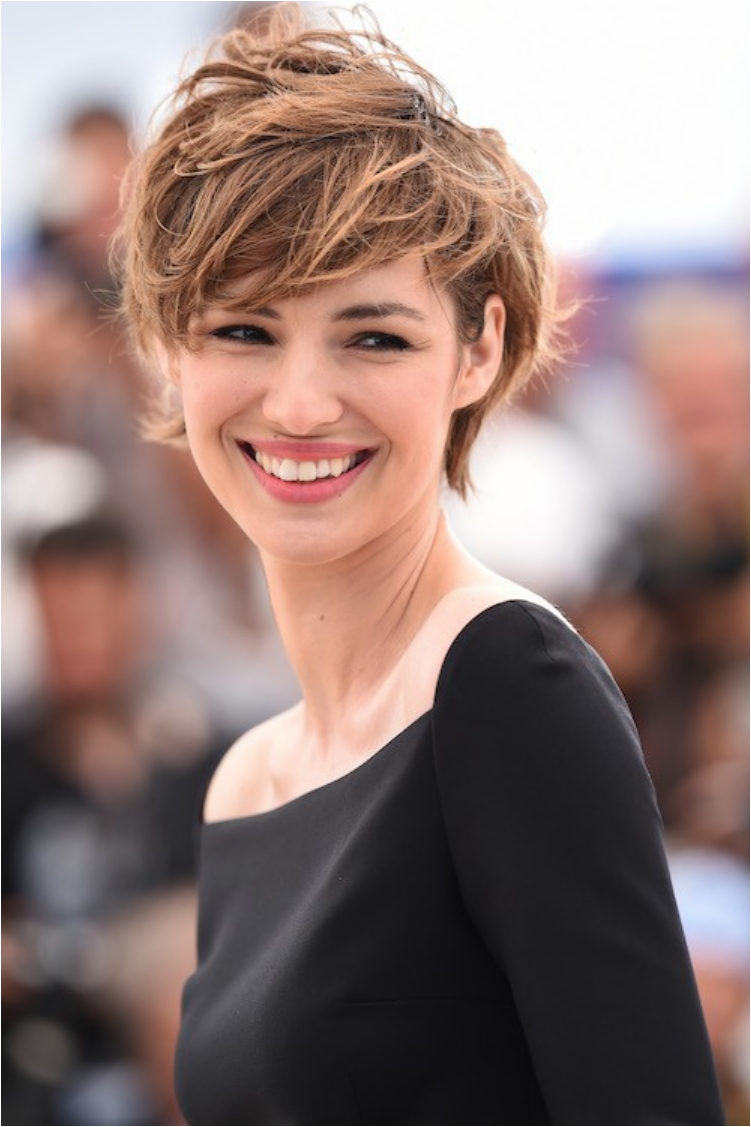 As an actress, Louise has had to change hairstyles often. And whenever she does, we take notice.
40. Anne Hathaway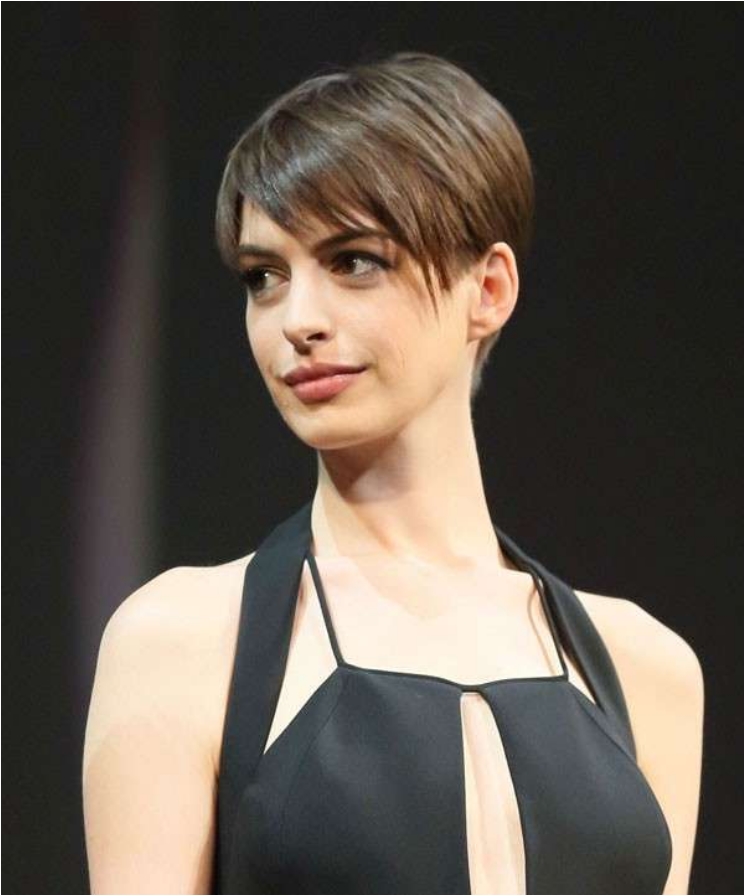 Anne cut her hair off for her role in Les Miserables. And while in the movie it was awful, she looks gorgeous with short hair.
41. Pink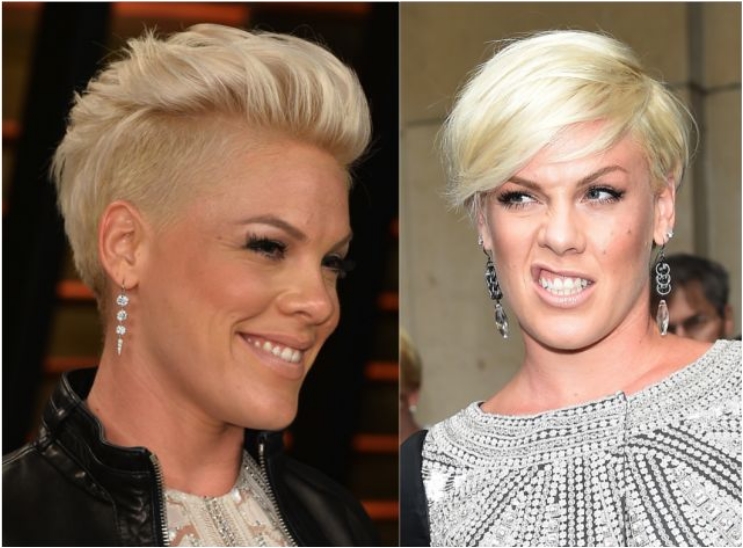 Halle Berry is the actress you associate with short hair, and Pink is the singer you associate with short hair. We finish the list with her.
Hope you enjoyed it and found some inspiration for your next hairstyle!