At the height of the Cambridge Analytica data breach scandal, social media giant Facebook admits scanning all of our conversations in the Messenger app.
Due to this controversy, Facebook Founder and CEO Mark Zuckerberg recently took trips to the Capitol Hill where US Senators questioned the privacy of the site's 2.2 billion users.
Let's be honest, technology and the older generation of people don't go well together. Even worse, imagine being grilled by a number of grandmas and grandads in the Senate about the inner workings of Facebook for five hours.
Taking advantage of the stoic reactions of Mr. "Zuckerbot", countless memes surfaced on the web referring to him as a robot from another planet and more.
Check out this awesome list of the funniest memes as the techy guy tries to defend Facebook to a generation ahead of his.
#1 Terrestrial Infiltration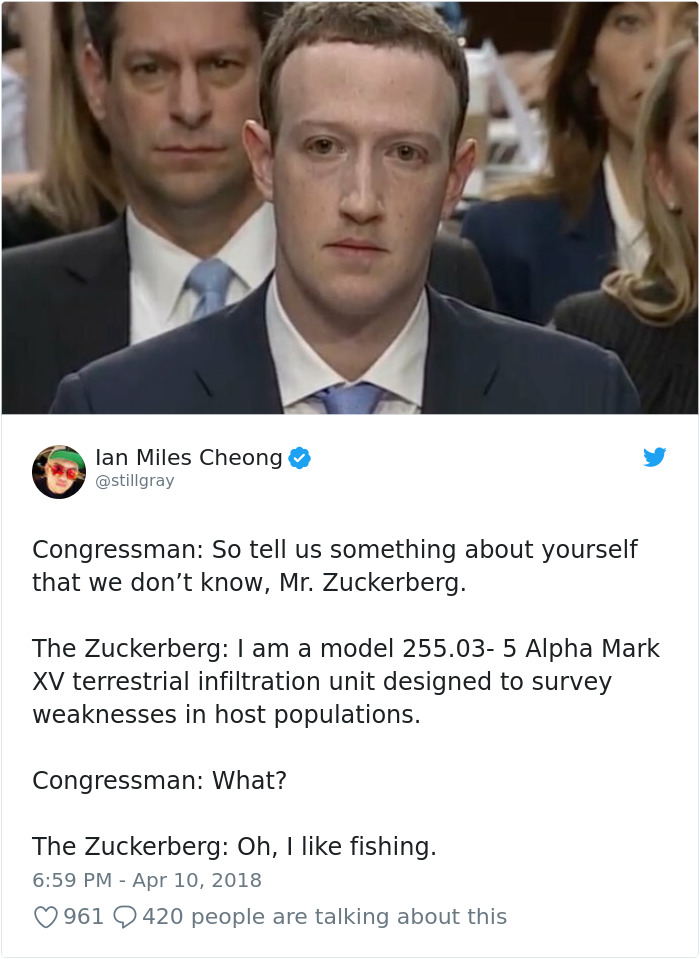 Does he really like fishing or 'phishing'?
#2 Mom's Haircut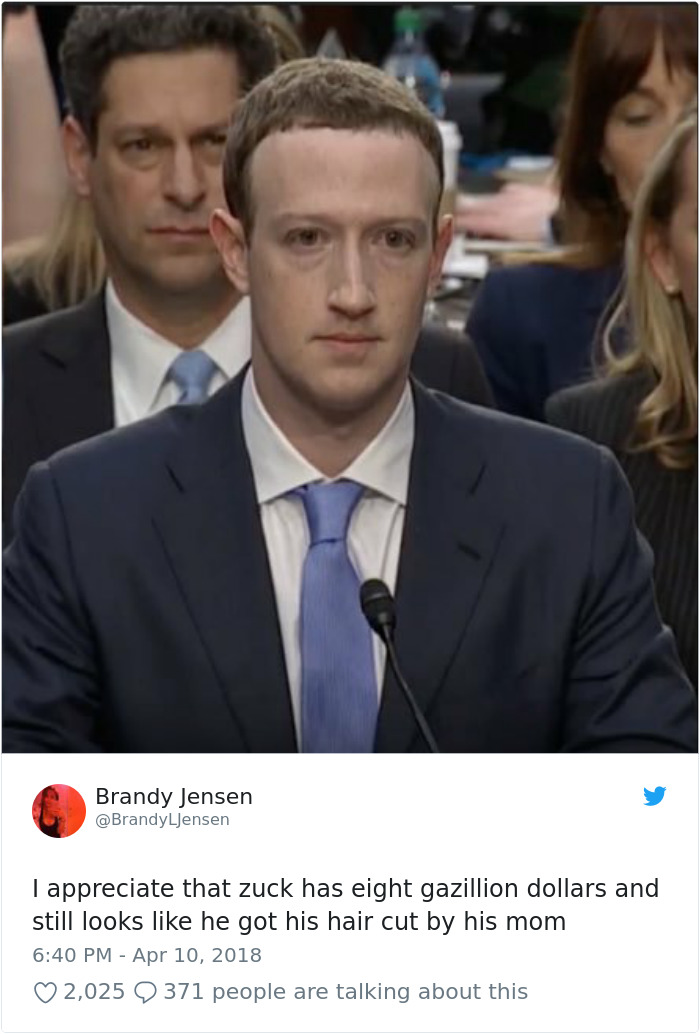 This is how lowkey he chooses to be.
#3 Learning How to "Human"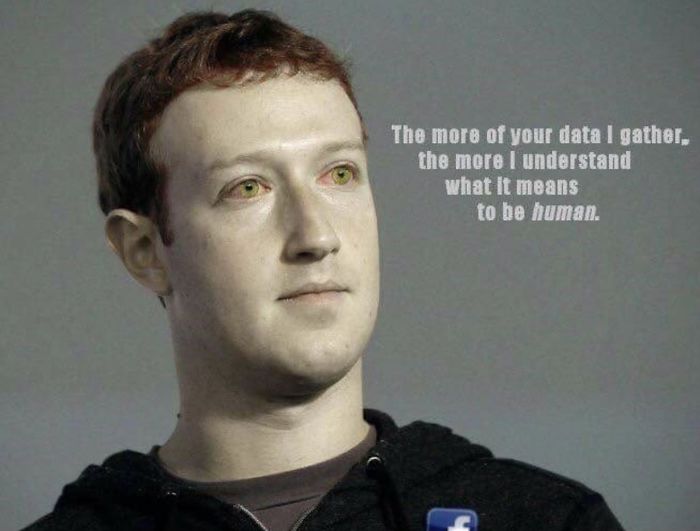 Unfortunately Mark, social media is not fully human. It also makes us robots, seeking other people's approval through 'likes' all the time.
#4 The Button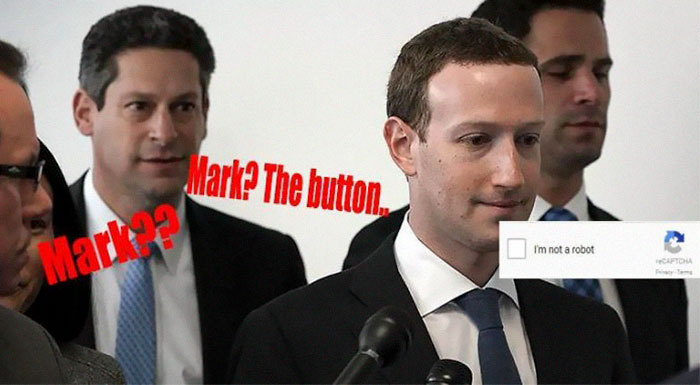 Press it, Mark.
#5 "What Did I Do?"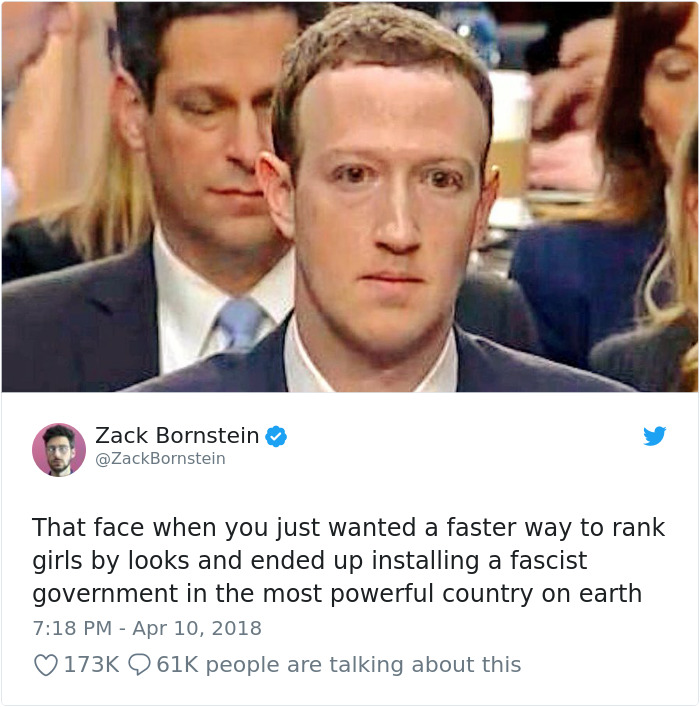 #6 Farmville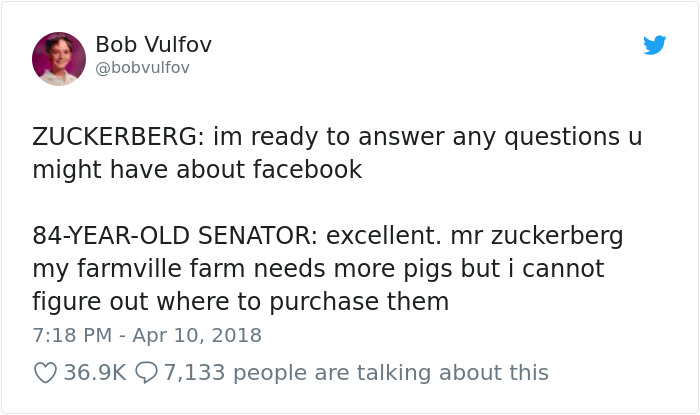 He's still in famrville?
#7 Nightmare of the Young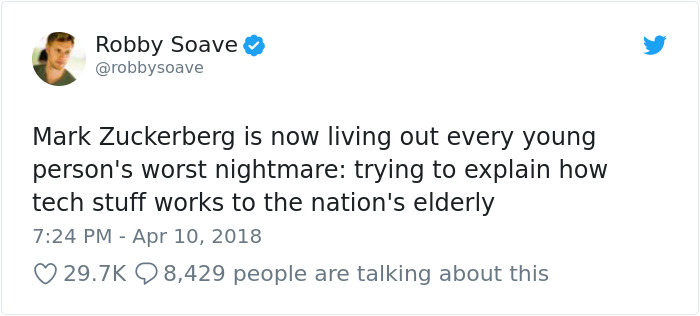 This is so accurate.
#8 Terrified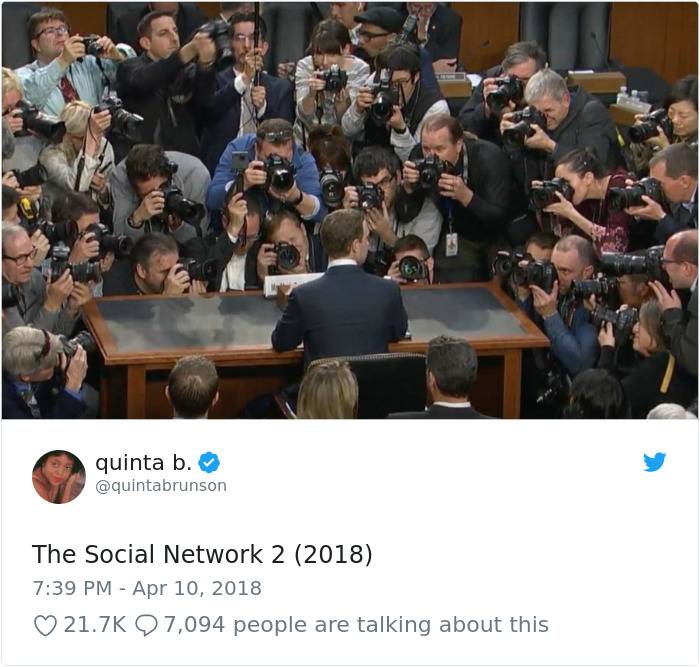 Mark: No pressure… No pressure at all.
#9 How to be Human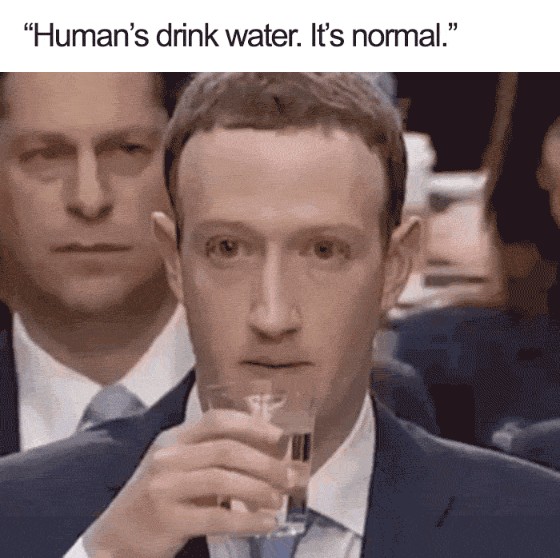 So, this is how it is to drink water?
#10 It's Me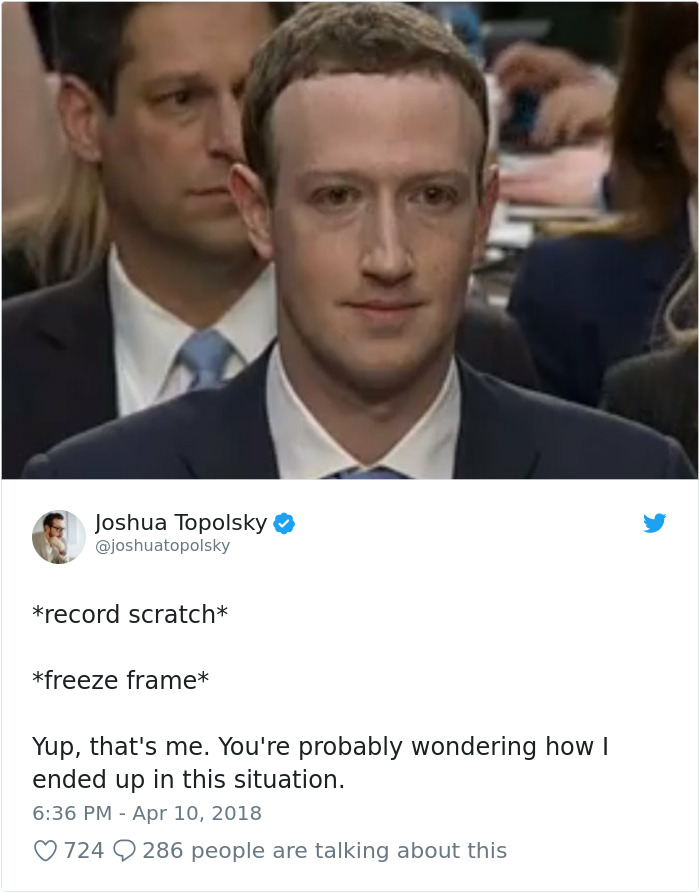 We can literally hear the scratch in this.
#11 Profile Photo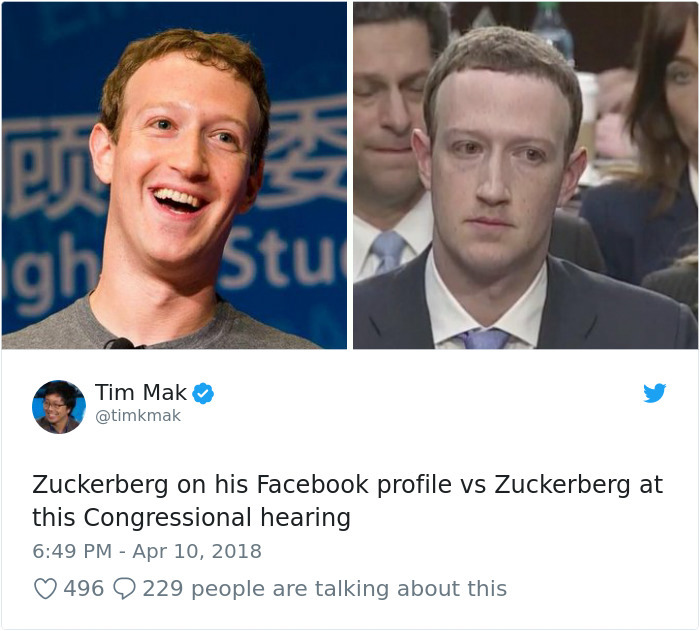 There is a big difference in terms of sleep.
#12 Principal's Office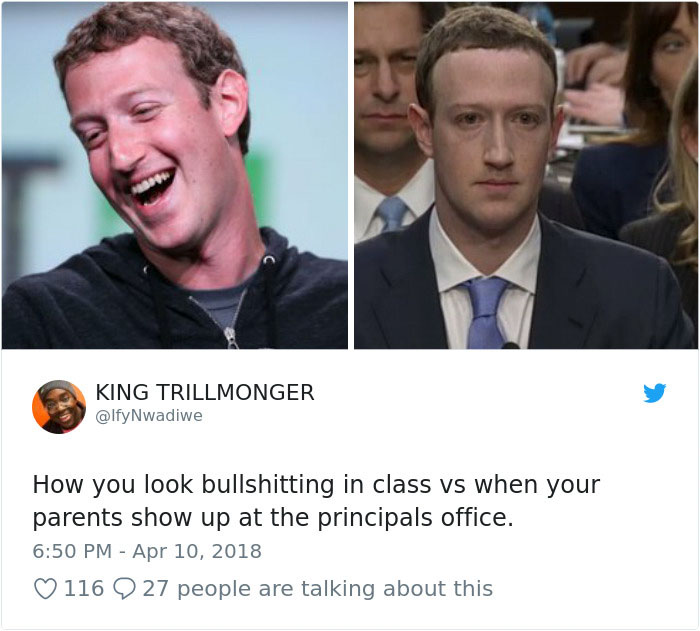 No parents in school please.
#13 No Sleep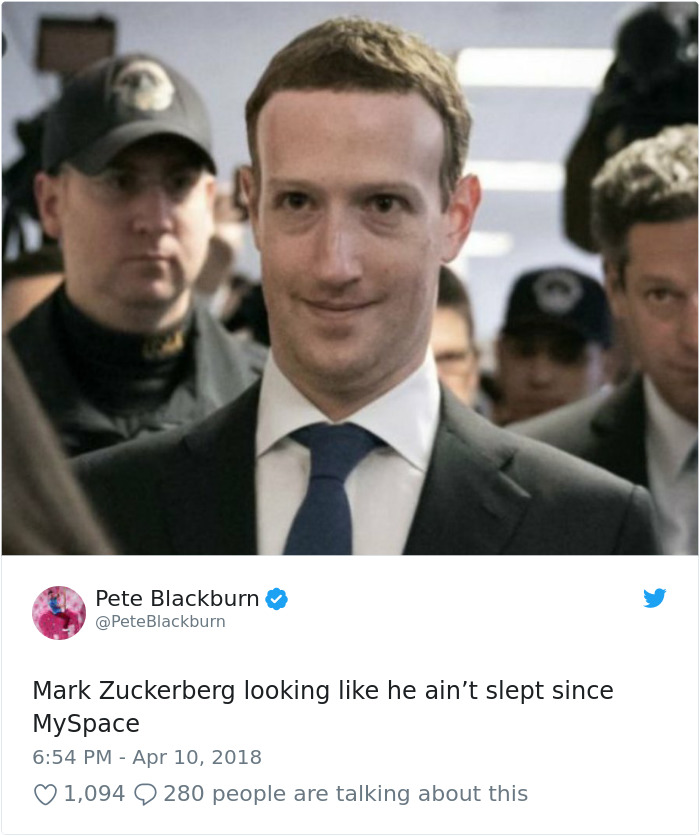 "I'm tired. Give me MySpace."
#14 Consequences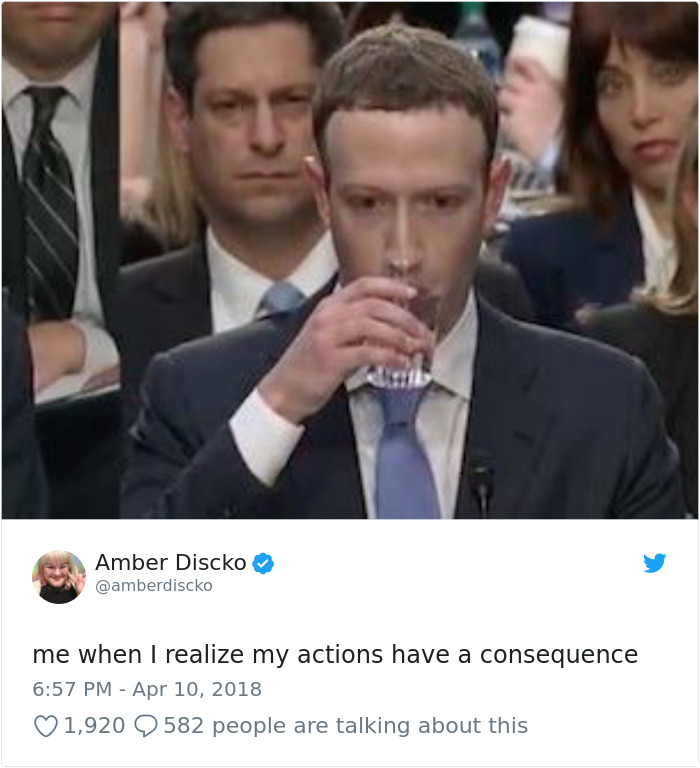 And you can undo them no more.
#15 Red Wine, Amelie and Bangs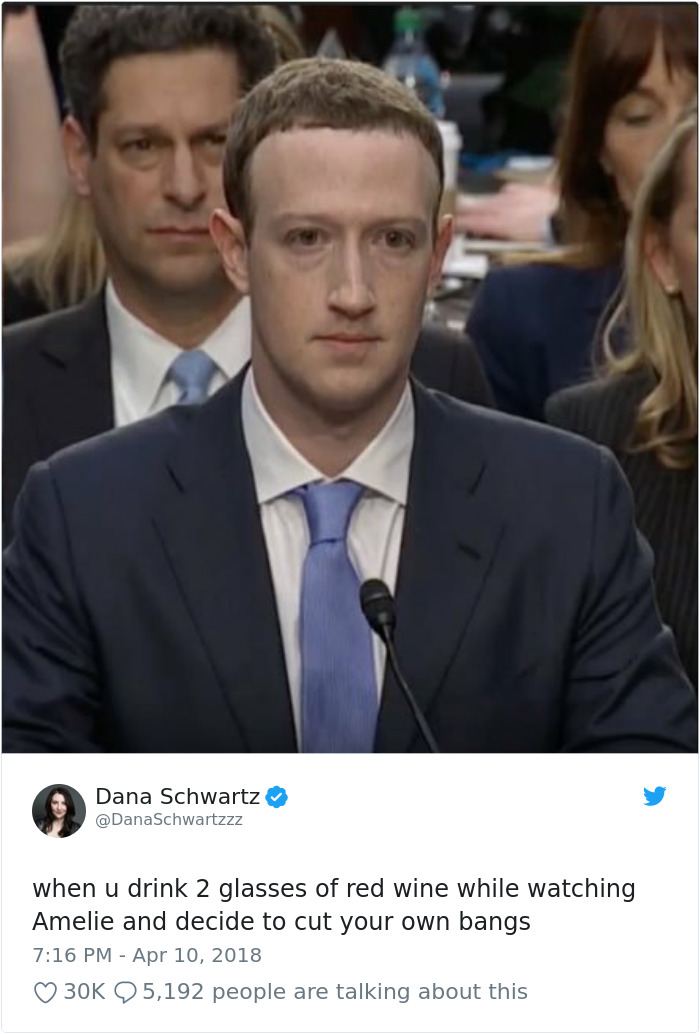 This is a very detailed description.
#16 Star Trek
"Data" testifying about data.
#17 Powerful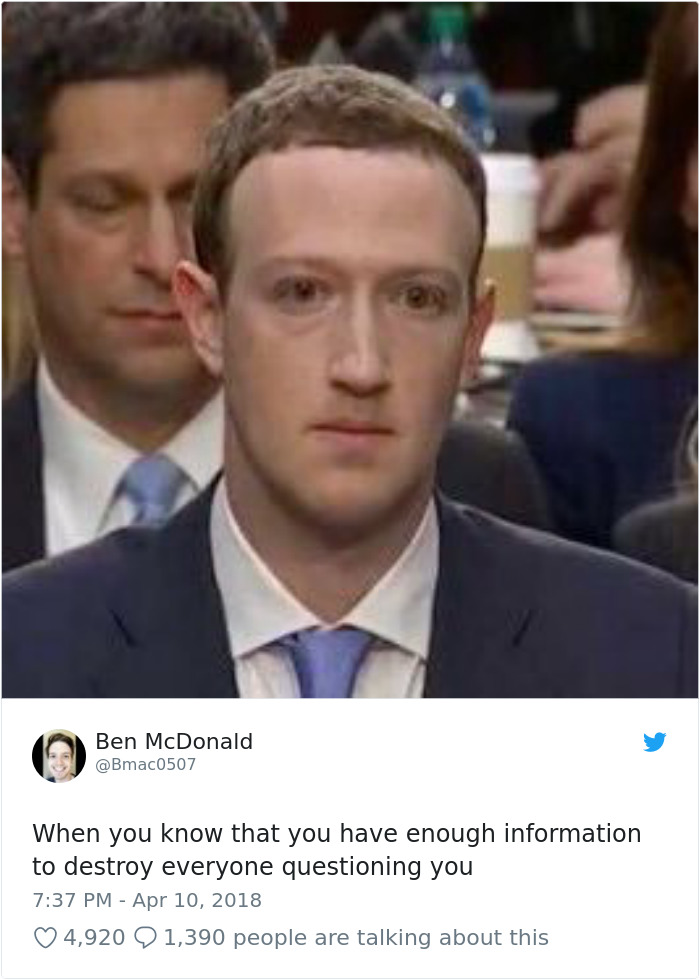 Would he do it though?
#18 It's Complicated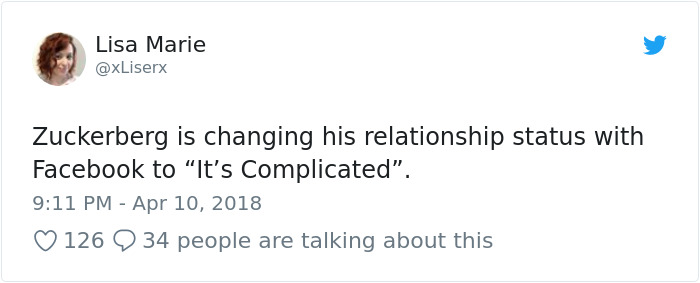 Things are currently complicated for him.
#19 Techy Guy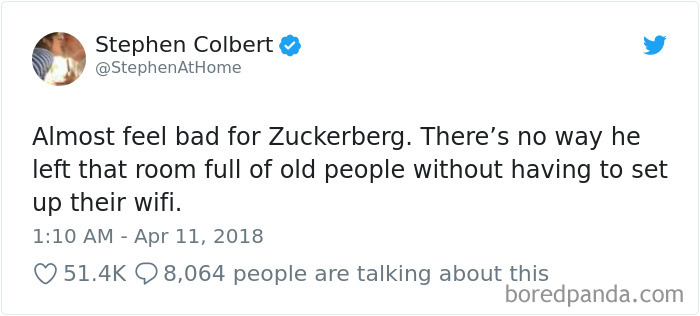 When you're the techy guy, you've so mush stuff to do.
#20 Human Form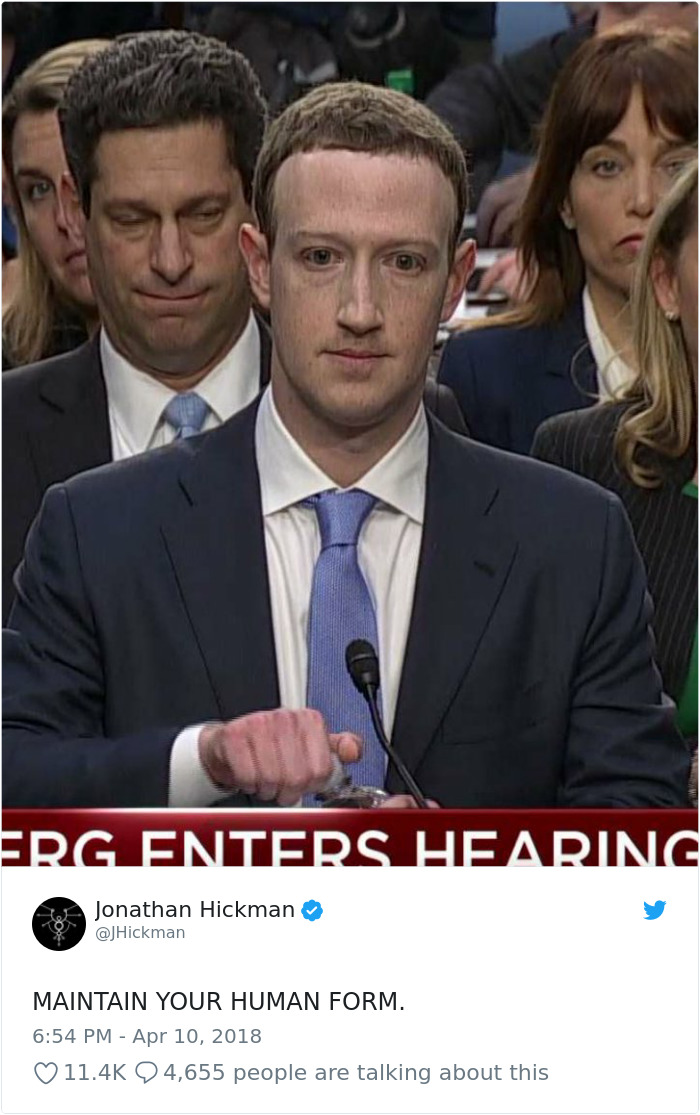 The dude in the background was not able to maintain his though.
#21 Jesse Eisenberg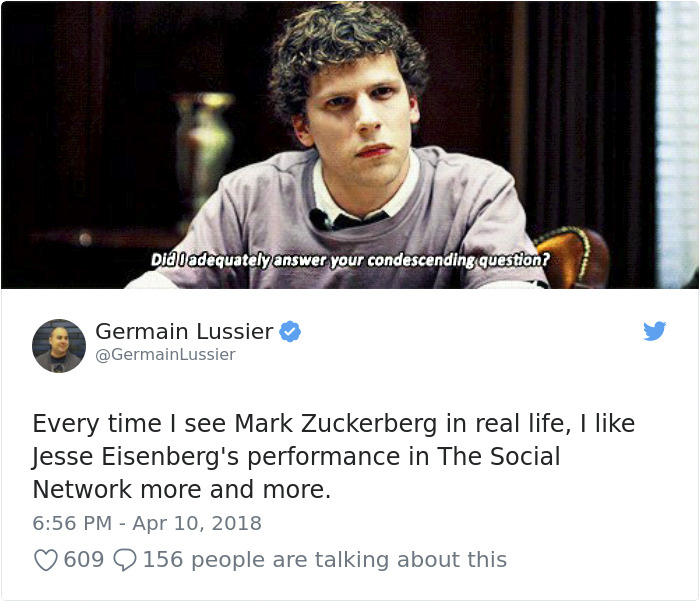 Fair enough.
#22 Robot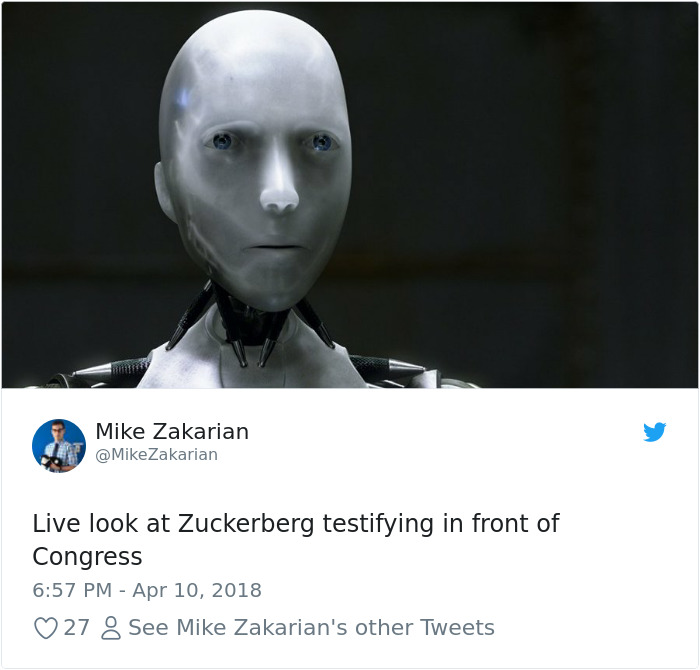 He doesn't have the eye bags in this though.
#23 Tom Anderson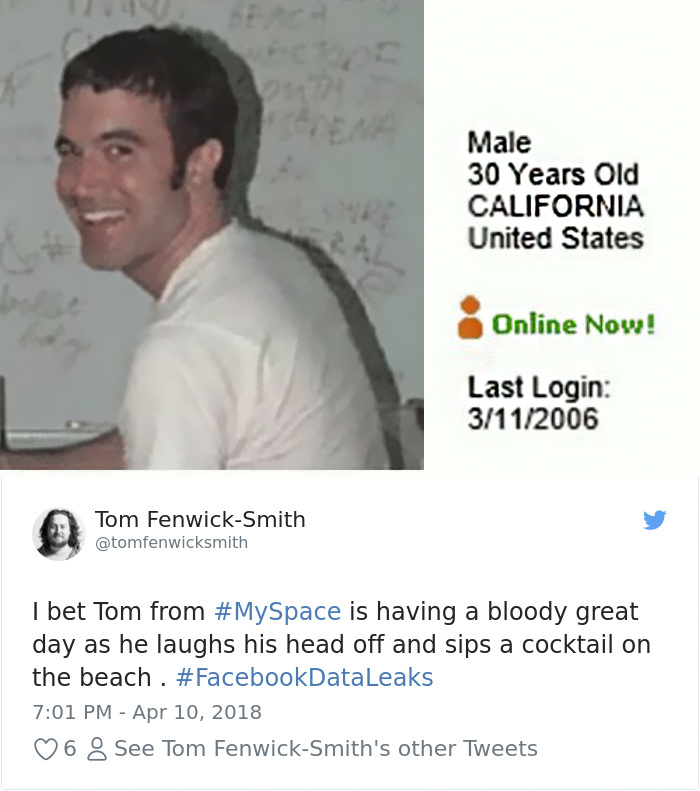 Social media is a trap for everyone.
#24 Sick of It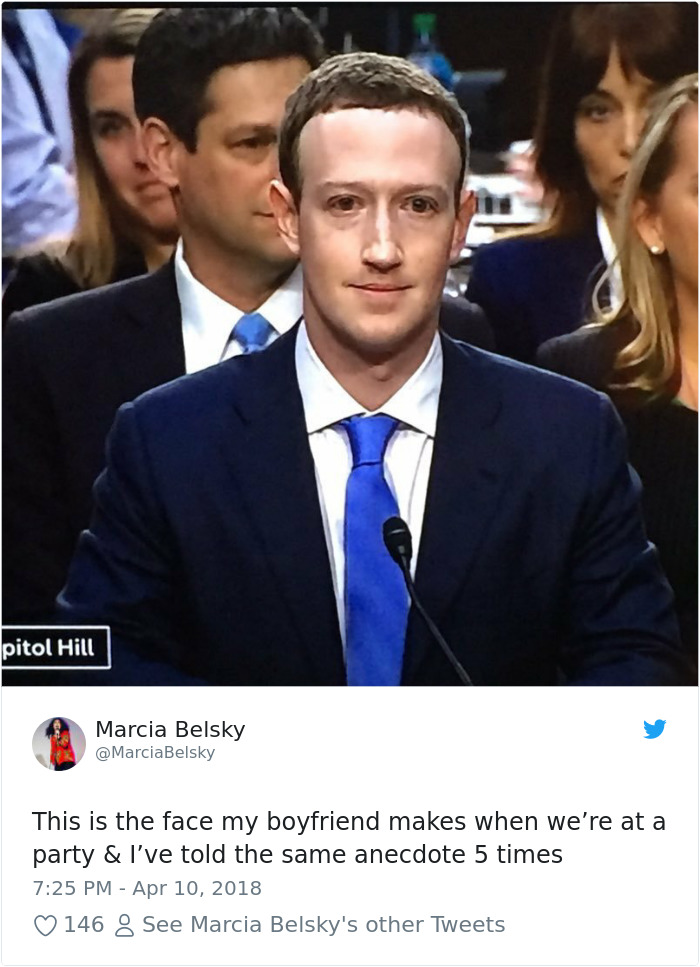 They have to pretend to listen.
#25 Hotmail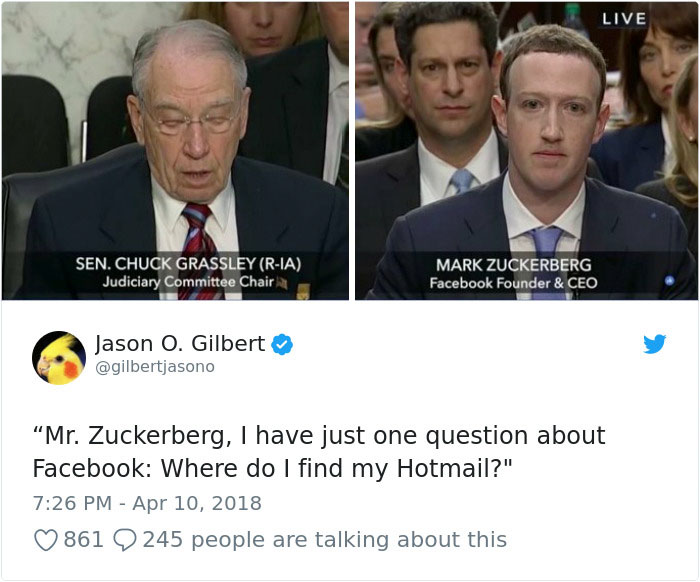 Here comes the adult-and-technology nightmare.
#26 America On-Line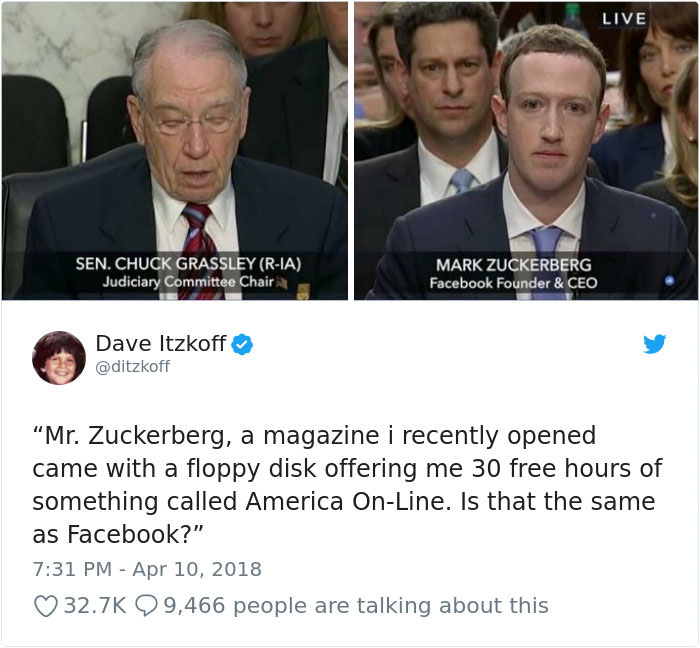 Oh, well Grassley.
#27 Technical Support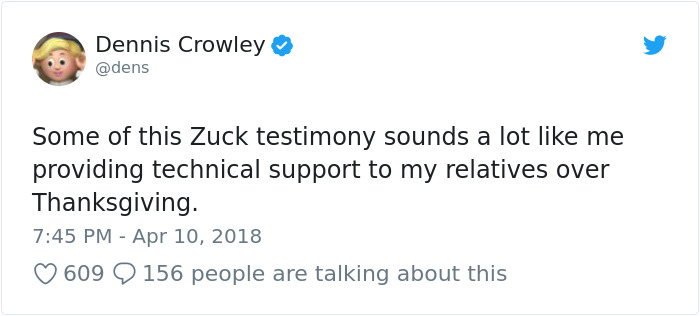 And for that they think I'm a tech pro.
#28 Sending Grandson a Friend Request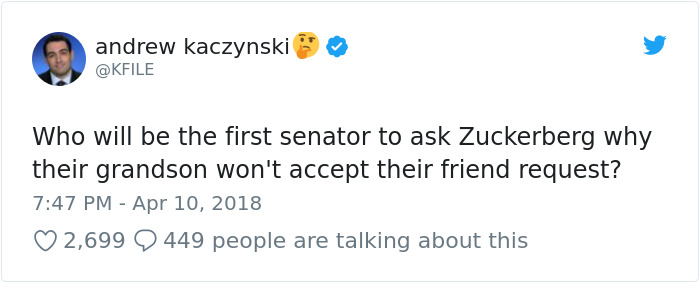 Their timelines will be bugged by to much tags and comments then.
#29 Data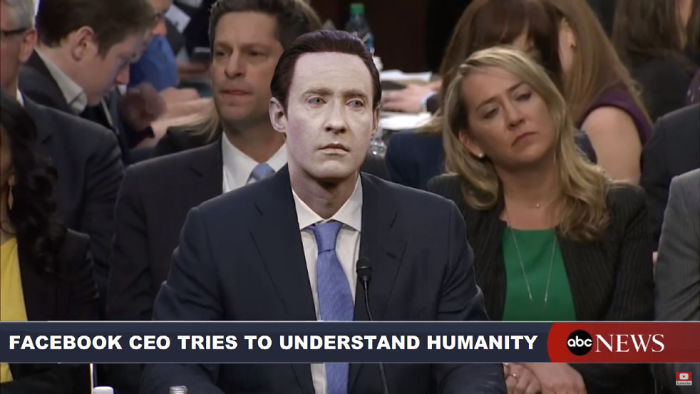 Understanding humanity shouldn't start with Congress, I think.
#30 4-inch Cushion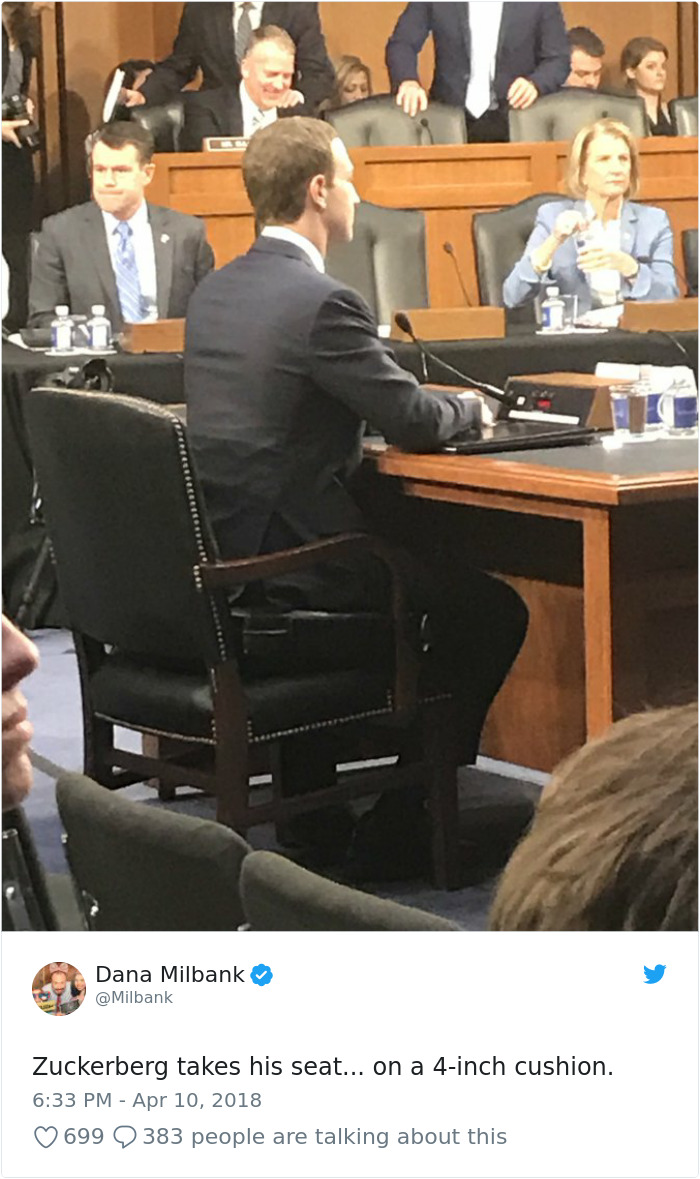 It looks more like a battery pack.
#31 Same Tie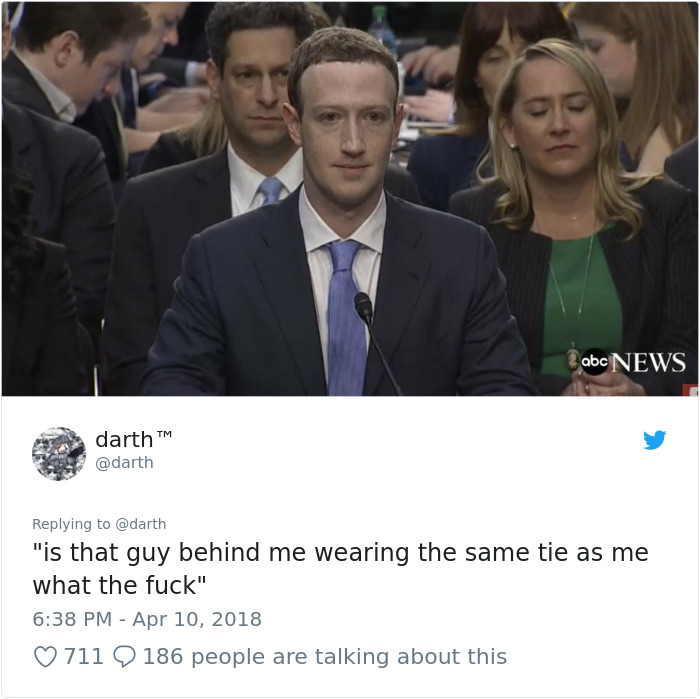 Did they come from the same planet?
#32 Real Facebook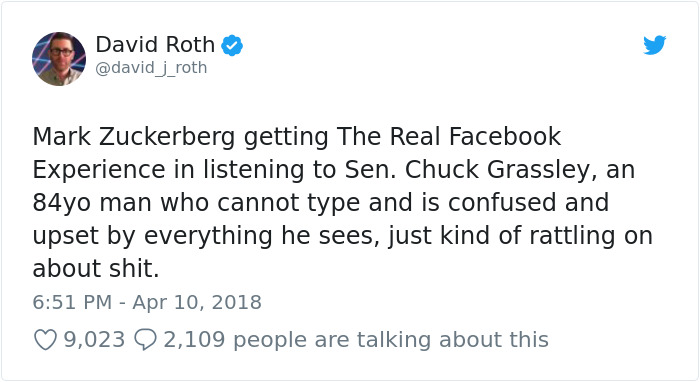 He's getting a glimpse of the community he created.
#33 No Friend Request Accepted Yet

"This is already outside the control of Facebook."
#34 Bingo Card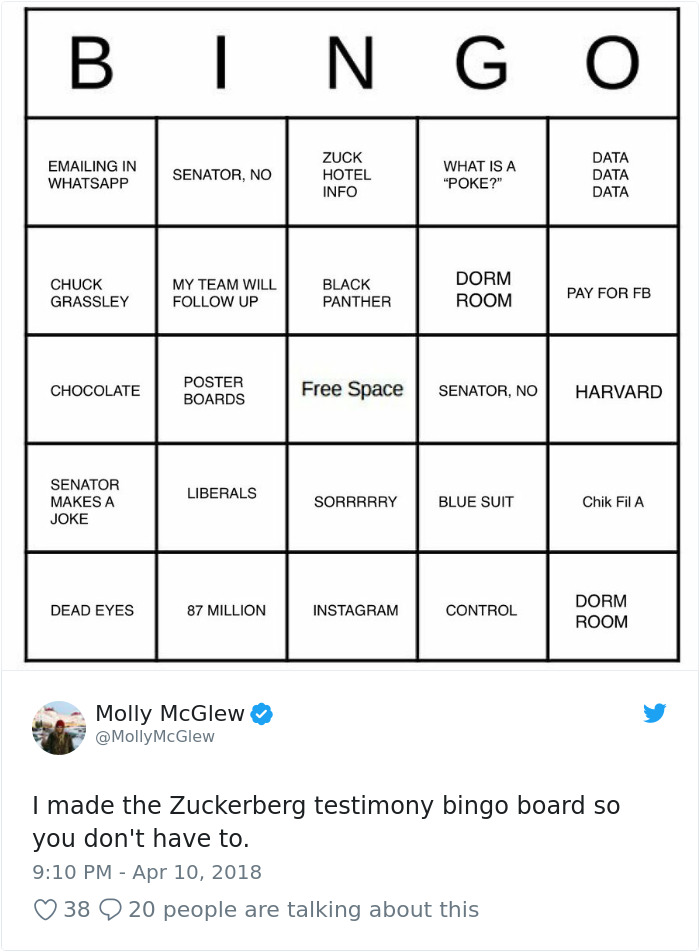 That "chocolate" though.
#35 90210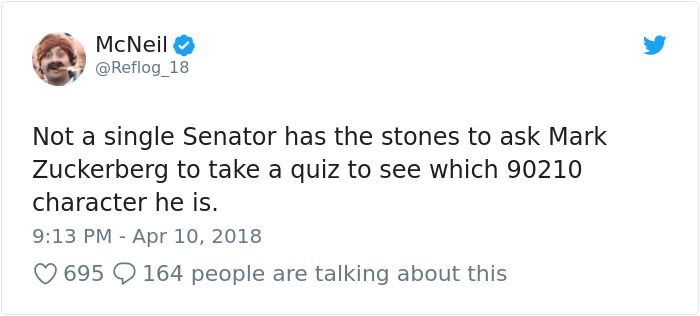 #36 Robot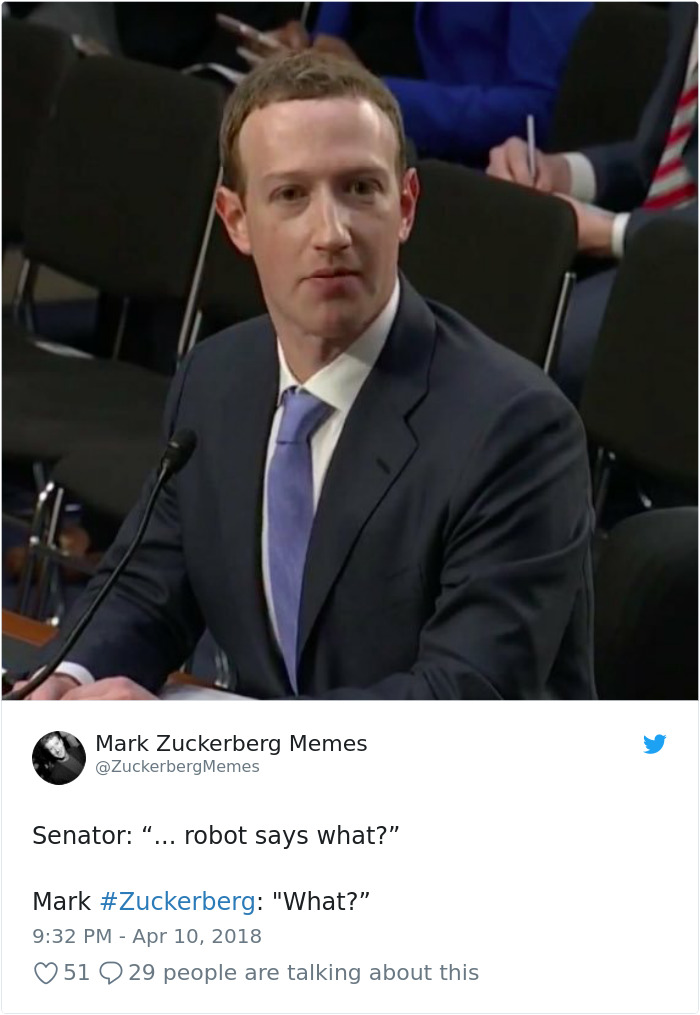 Zuckerberg needs to be rebooted.
#37 Hysterical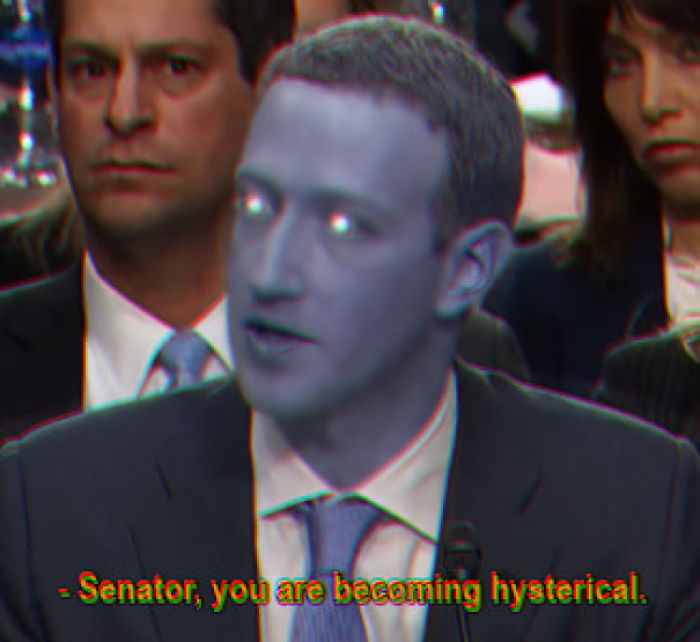 Hysterical who?
#38 Poke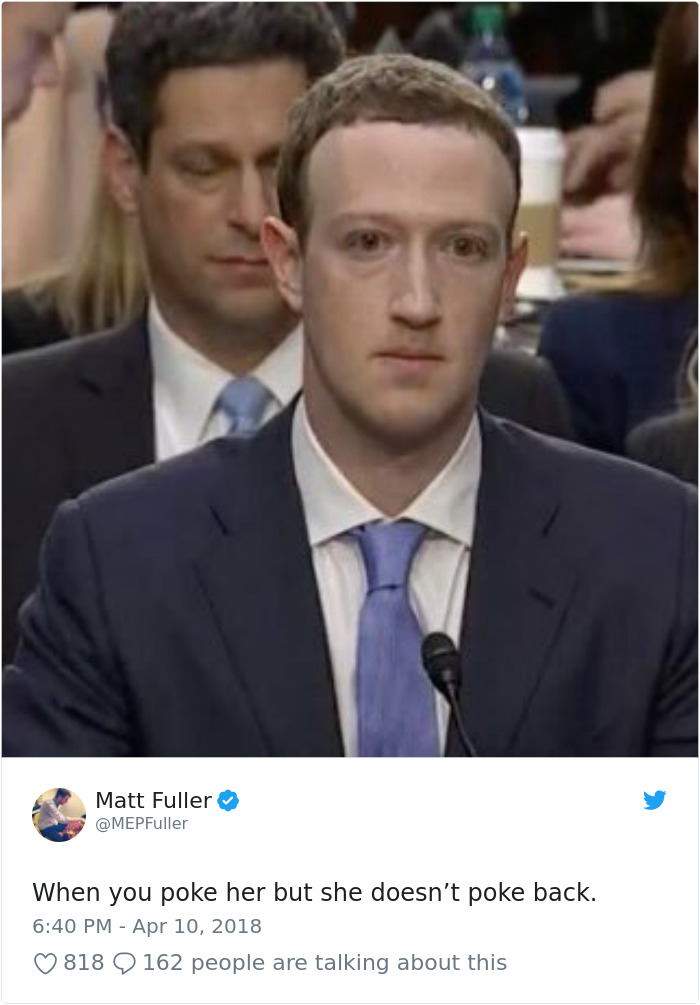 It hurts this much.
#39 Act Like Human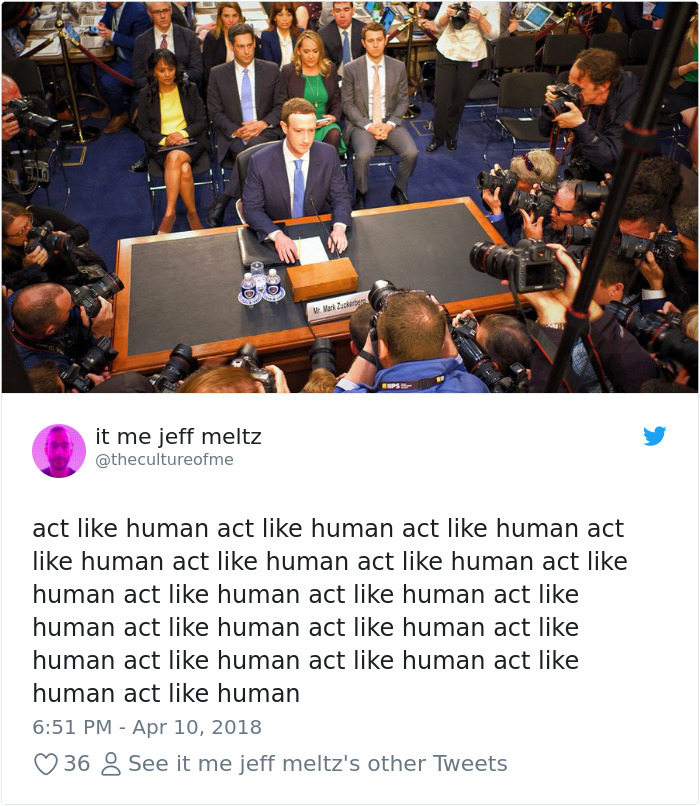 His daily chant.
#40 Data