Donald Trump is well on his way to becoming the next president of the United States of America. Many people are frighten by the idea, many love it. There is no middle ground with Trump. What is even worse is that many celebrities have announced they will leave the US if Trump is elected President. He is now the sole Republican Candidate, and waits the outcome in the Democratic party. Chances are, Hillary Clinton will be his opponent in the November Presidential elections. To understand Trump better, let's take a look at some facts you probably didn't know.
1. Donald Trump has stated his personality hasn't changed much since he was in the first grade.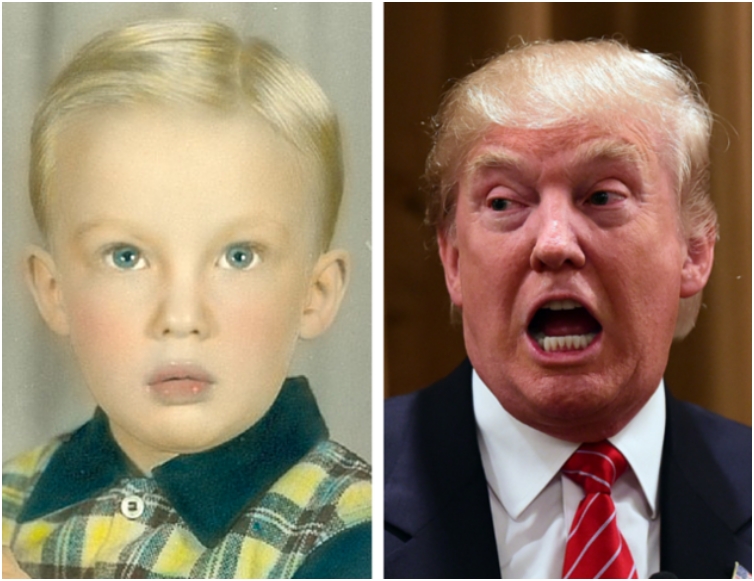 Trump said to his biographer that he is the same person. The book "Never Enough: Donald Trump and the Pursuit of Happiness" came out last year in September, and in it, Trump's personality is revealed. Speaking of the book, his second wife Marla Maples, said "Nothing has changed, the little boy still wants attention". His first wife, Ivana Trump, said that he wants to be noticed, and couldn't handle someone doing something better than him. For example, Ivana passed him on a skiing hill, and he went full rage.
2. He would have been a billionaire without even working, just from his father's inheritance alone.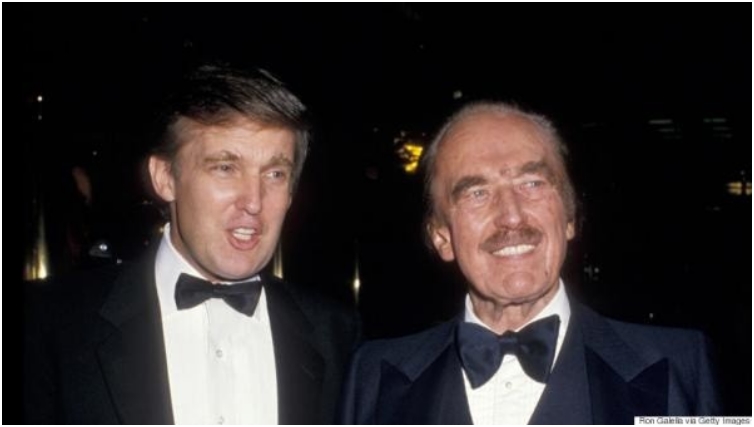 Trump's inheritance has been one of the subjects during his campaign. Opponents bashed him, saying that he is a millionaire because of his father's success. Some speculated that Donald inherited more than $100 million from his father. Trump is always saying he made his own millions, and his slogan "Make America Great Again" promises to help people earn money the honest way.
3. Was sent to military school for misbehaving as a child. He also avoided being drafted to Vietnam.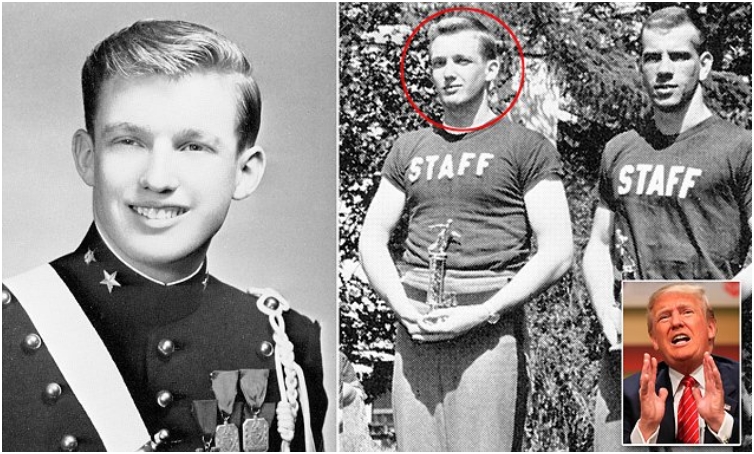 Trump served at the military Academy in New York. Years later, his roommate said he won't vote for Donald. And 50 years later, his time at the academy is still a mystery. For example, Trump says he was promoted to a new position because of his stellar performance. Cadets recall he was transferred because of complaints.
4. This billionaire was millions in debt in 1991.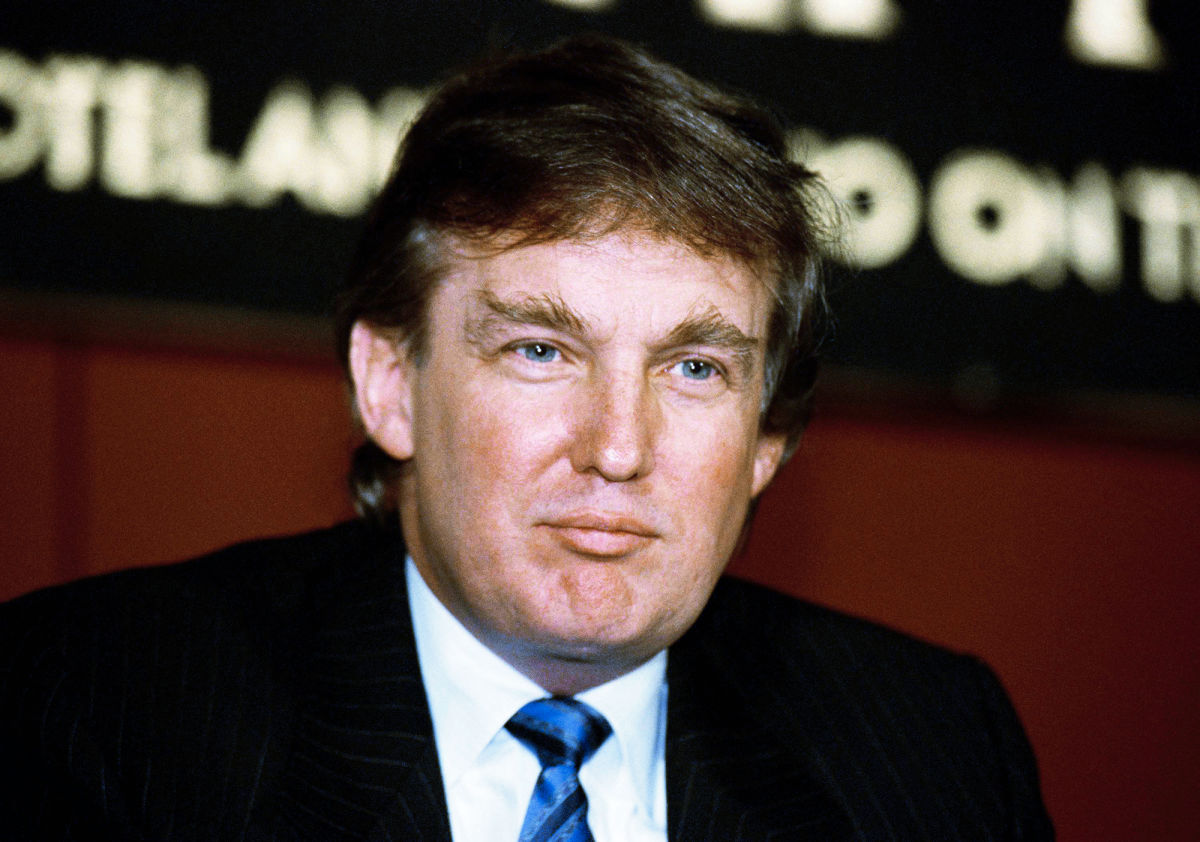 Trump has actually gone through four separate bankruptcies. In 1991, his Trump Taj Mahal filed for bankruptcy. The next year, Trump Plaza filed for bankruptcy. The two hotels were reorganized as Trump Hotels and Casino Resorts in 1995. In 2009 he went through bankruptcy again.
5. Even being the business guru he claims to be, four of his casinos went bankrupt.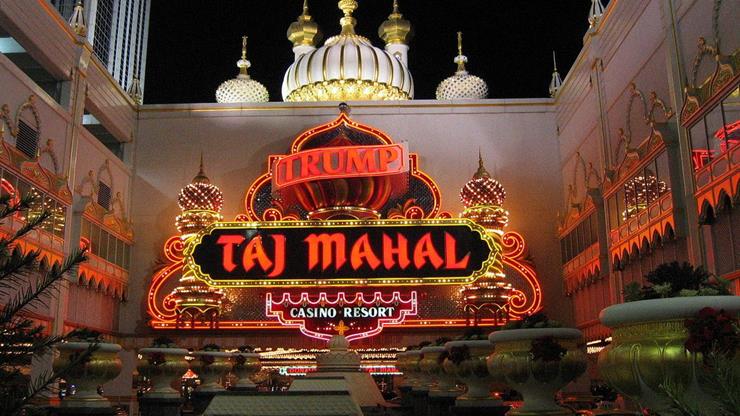 As mentioned previously, his casinos went bankrupt, and after some creative economics, he reorganized them under one name, Trump Hotels and Casino Resorts.
6. Trump has very stereotypical notion about having black accountants.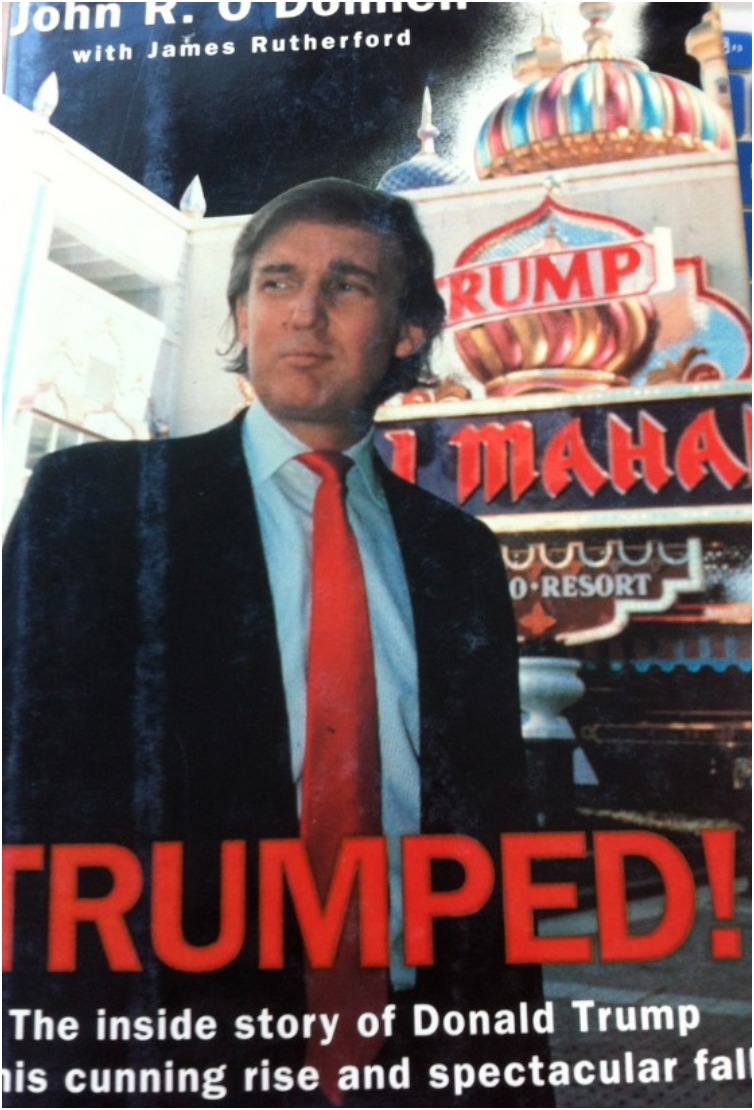 Many people in America believe Trump won't be good for blacks in the country. He once famously said "laziness is a trait in blacks", referring to one of his black accountants. He then continued "Black guys counting my money! I hate it. The only kind of people I want counting my money are short guys that wear yarmulkes every day". And Trump didn't bait an eye when speaking of the incident in a Playboy interview. He was, after all, sued several times for discrimination before.
7. Donald Trump has his own board game.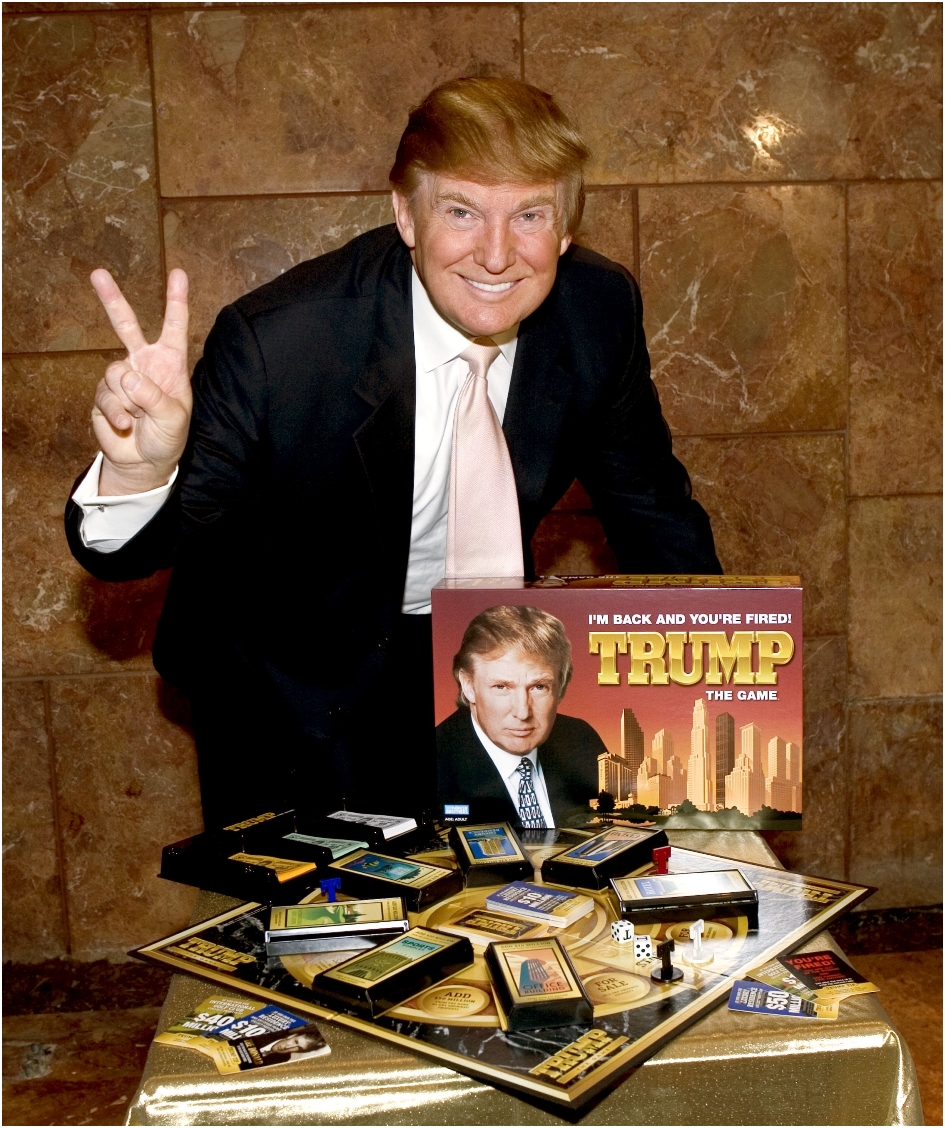 The board game, which looks a lot like Monopoly was released in the late 1980s. The board game can be easily found at Amazon, and if you want to see his views on the world, just play the game.
8. Trump Tower was partly constructed by illegal immigrants working for 4 dollars an hour.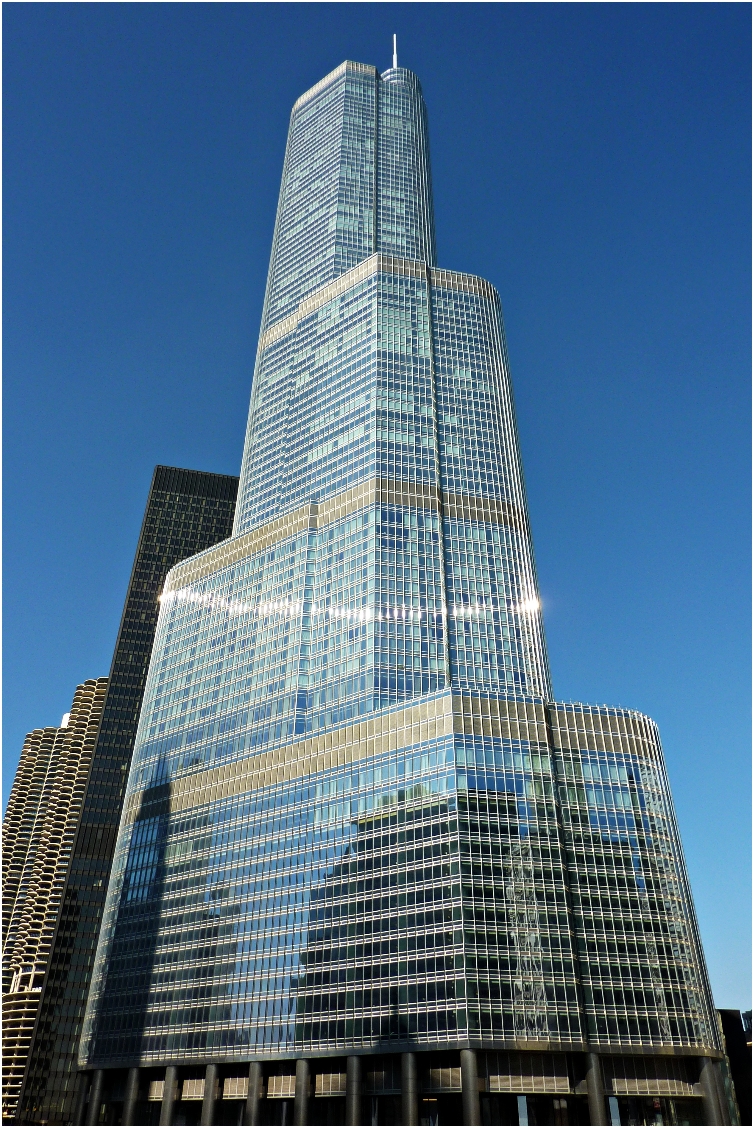 The construction of Trump Tower was the true art of the deal. At least that is what you'll hear from watching a documentary for the Tower. And later, the narrator says "the deal was to save money". Trump has gain respect among American voters for his promise to bring jobs back to the American people, not immigrants, as well as keep American companies in America, not in Mexico and China. But Trump used Polish immigrants for the construction of the Tower. How is that for hypocrisy?
9. You can walk over Trump, or at least over his star at the Hollywood Walk Of Fame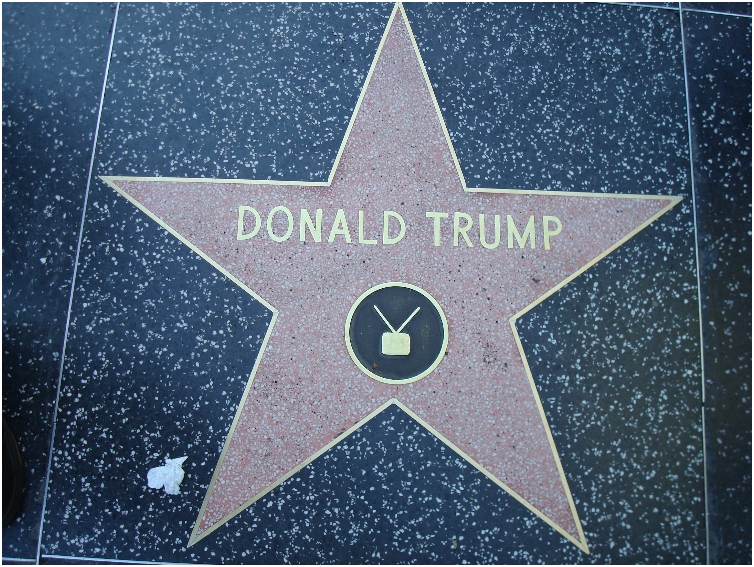 Trump was awarded with a star on the Walk of Fame in 2007, for his success of the television series "Apprentice". Over the past year, the star has been vandalized several times, especially after some vicious comment against Muslims, immigrants and blacks.
10. Even so, he has been the proud recipient of a Razzie prize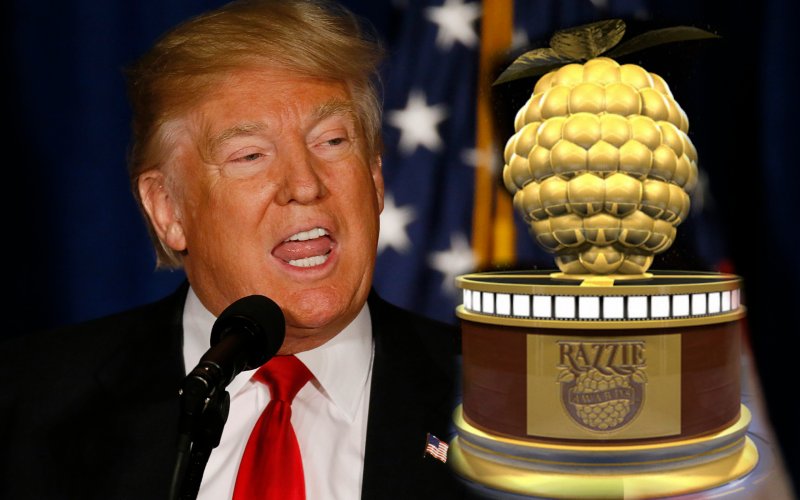 Some people have Oscars, some have Razzies. The American Raspberry awards are a yearly event, same as the Academy Awards. They are awarded to some of the worst performances in movies, and Trump got his for the role in "Ghosts Can't Do It" in 2015.
11. Trump is very self-conscious about the size of his hands (he thinks they're too small)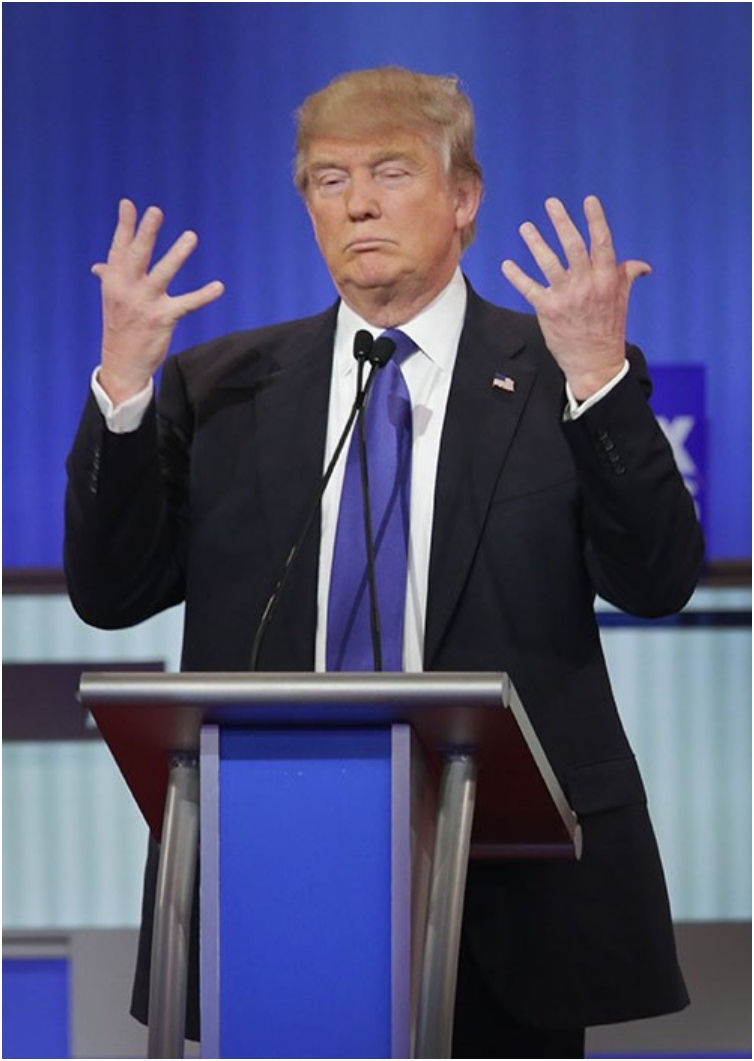 Trump's hands were a subject of some tasteless jokes during the Republican Presidential Campaign. For example, Cruz said Trump's hands look like they are for a man 5'2″. And he continued, "you know what they say about men with small hands? You can't trust them".
12. Donald Trump is an accomplished author, who has written and published at least 50 books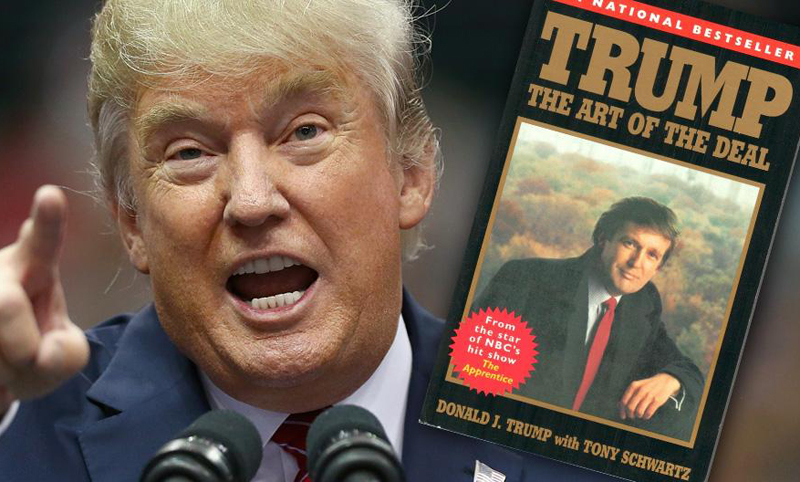 As you can expect, most of the books have economy / business aspect. Trump is writing from a personal experience, as you can see from "The Art of the Comeback", in which he elaborates how he overcome bankruptcy. But he has also written a book "The America we Deserve", back in 2000. If you want to see some of his views, check it out, it contains lots of the messages Trump is delivering during his campaign.
13. Trump admitted to be a germophobe and hates shaking hands with strangers.
We can say for sure Trump is right about one thing, "shaking hands is kinda gross". He is afraid of being infected by germs when shaking hands with strangers.
14. He doesn't drink (or smoke) yet has released his own brand of vodka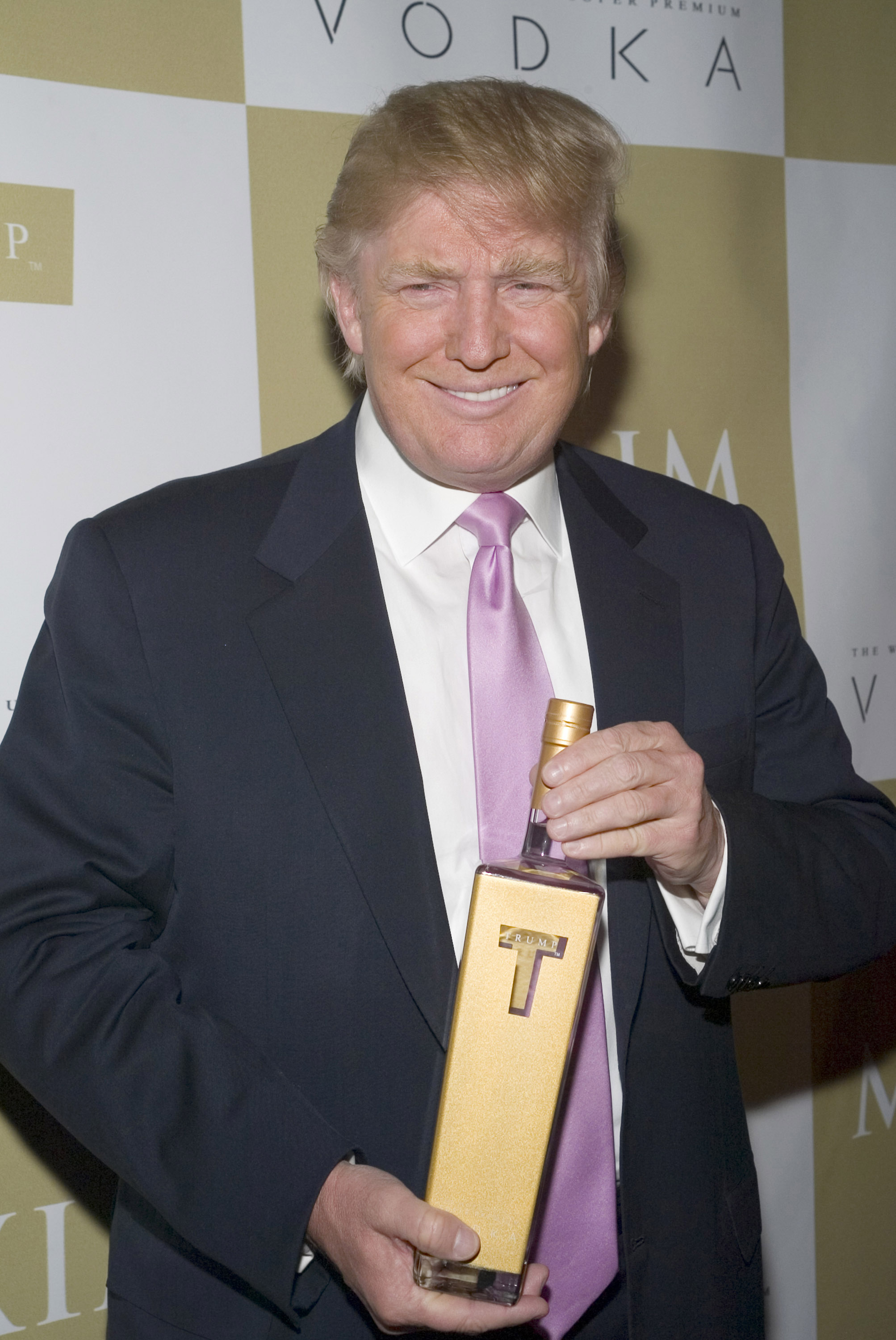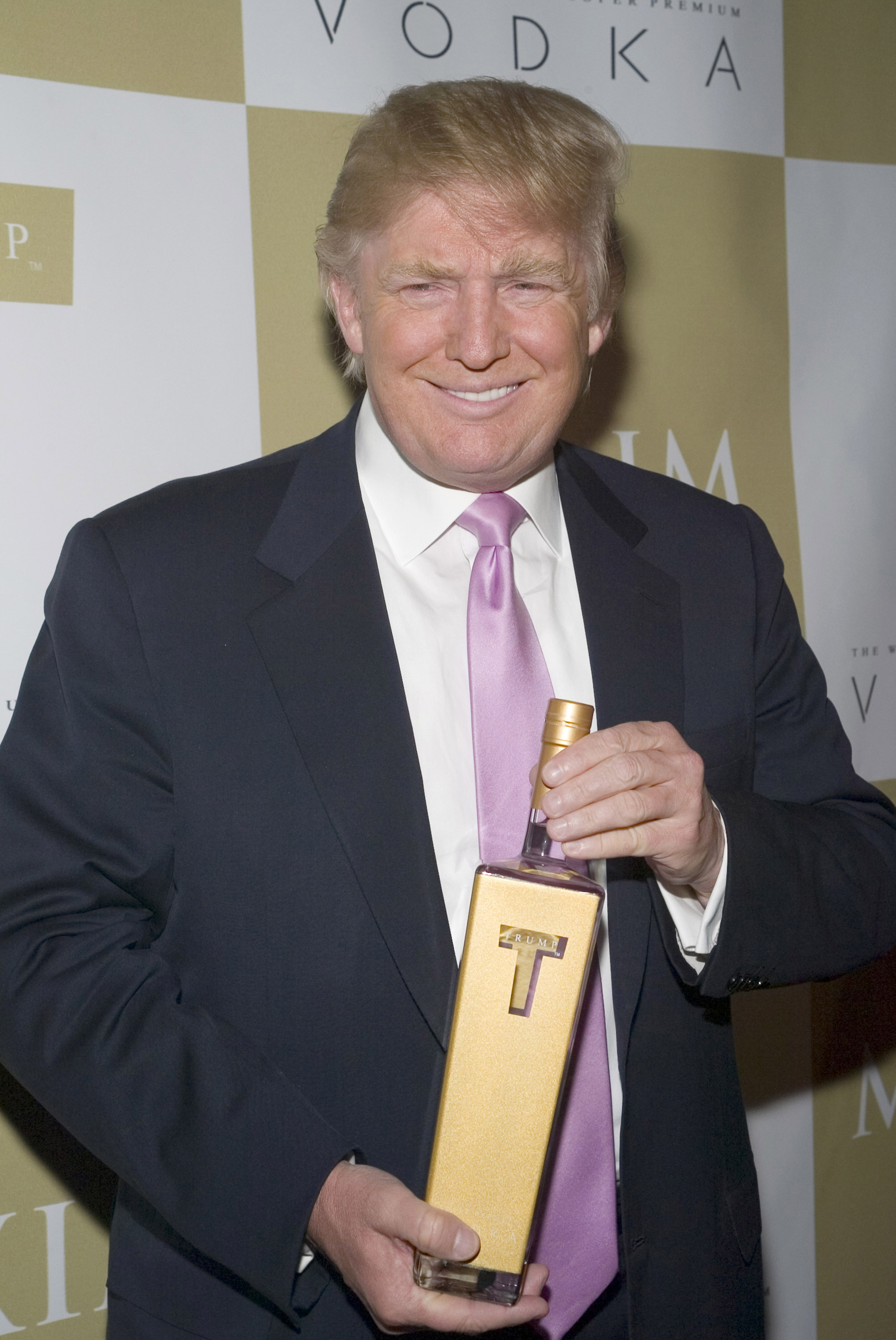 Trump thins his vodka is premium quality, but the "trump and tonic" has received criticism from all over the world. He famously started vodka production to outdo his friends at Grey Goose. Six years later, Trump's vodka is nowhere to be found, and few people have heard of it.
15. When asked for his favorite book, he replied that "Nothing beats the Bible".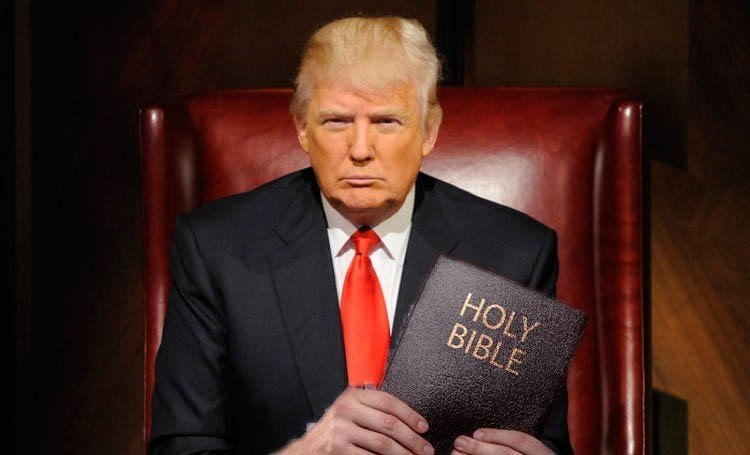 Fun fact: Trump has been accused of not being a Christian. And yet, his favorite book is the Bible. And when it comes to his favorite verse, he points to "eye for an eye". He has elaborated that America needs to be firm and strict, and return the favor "an eye for an eye" to anybody who is trying to wreak havoc in America.
16. Trump has offered Obama free golf for life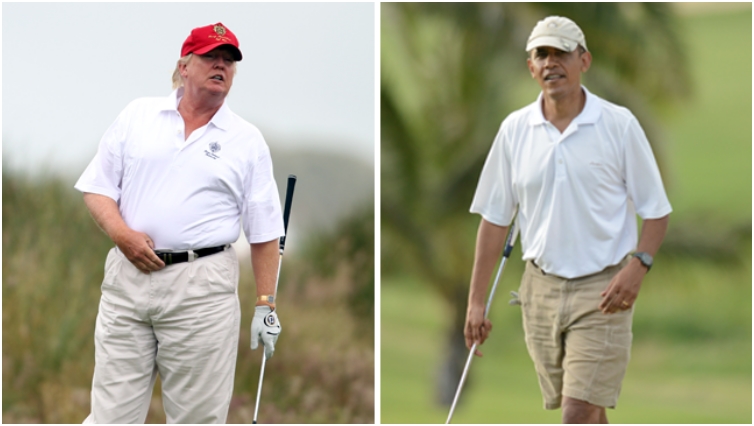 Trump has said over and over that he would crush Obama on the golf course. He sports a handicap under four, so the question is will it be enough to beat Obama? Don't you just love these types of comparisons between presidents?
17. He received an enormous pay to appear in his own show The Apprentice, which helped skyrocket his popularity.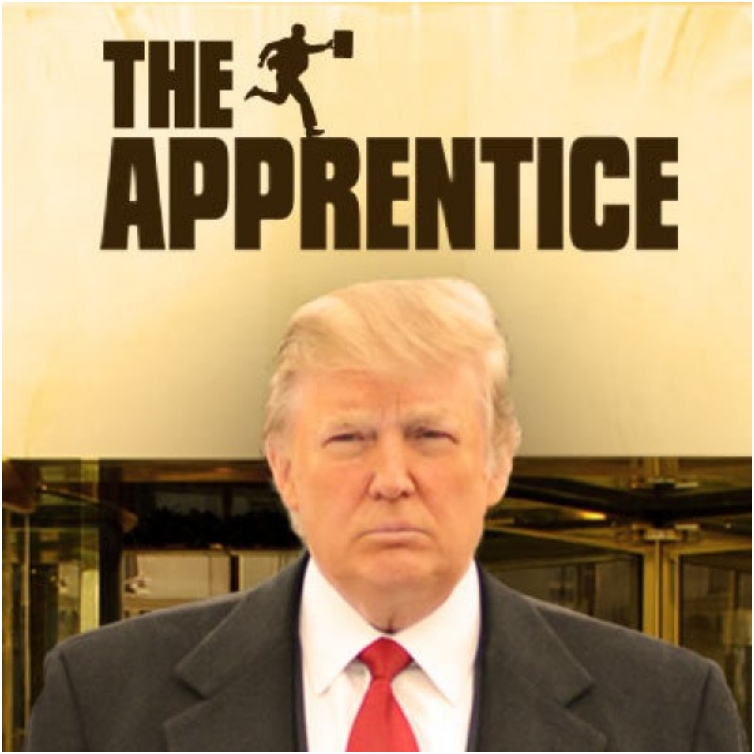 The show helped Trump earn millions, and made him globally popular. The Finale of season 1 was viewed by more than 28 million people. However, as the show went on, popularity went down. The Finale of Season 10 was watched by just 4.5 million people. The show also inspired a spin-off, produced by Trump, with Martha Stewart in the role of Donald.
18. He believes himself to be a babe-magnet.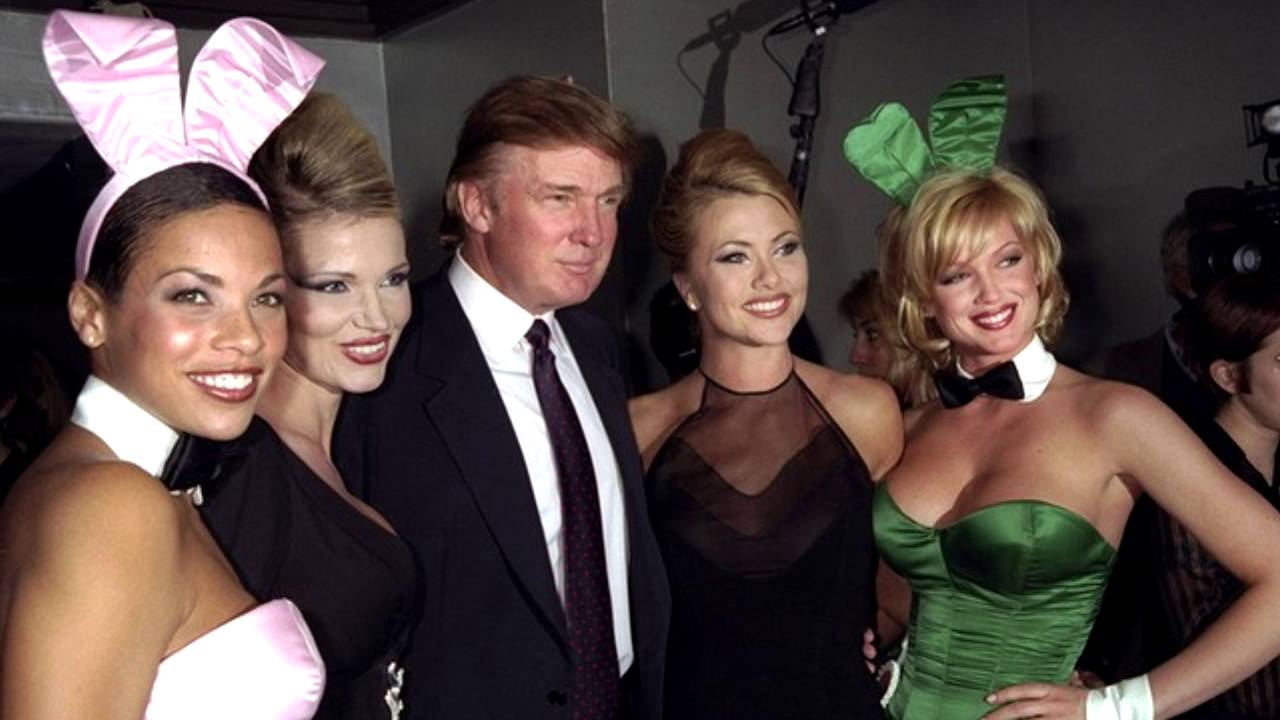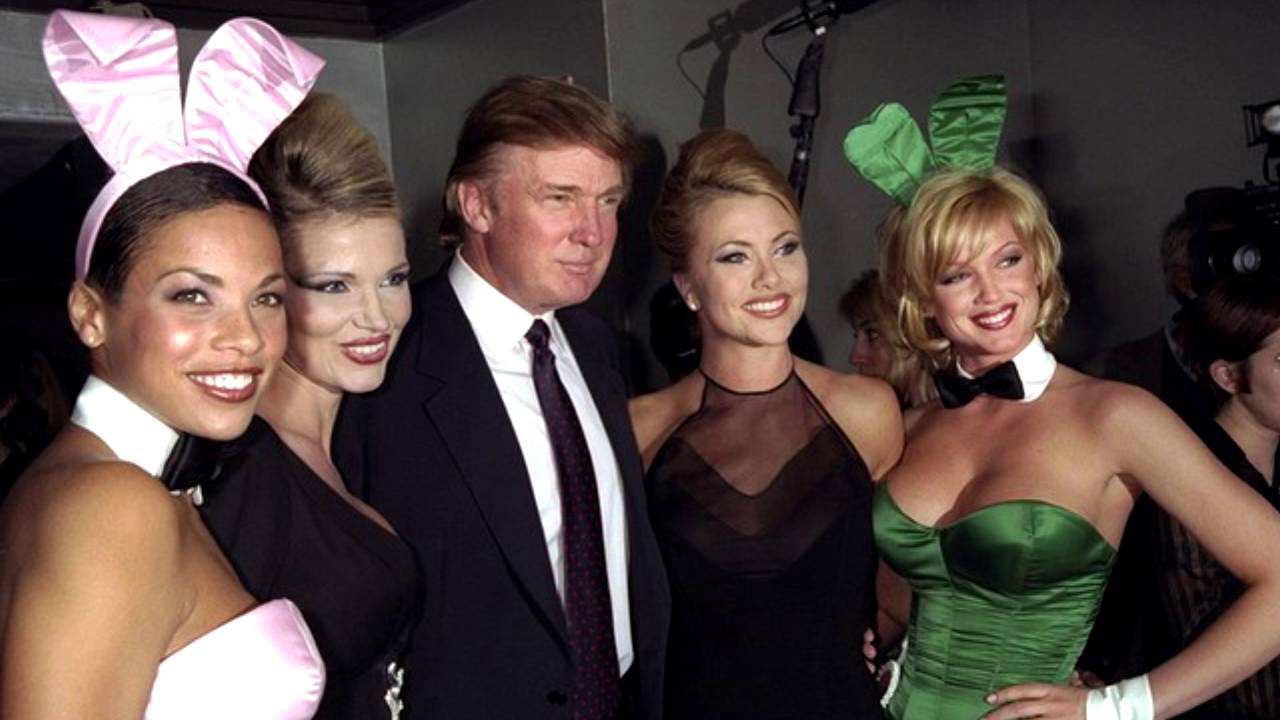 If we would be cruel, we would say that the reason chicks dig Trump is money. After all, there is no better aphrodisiac than money nowadays. But Trump believes his charm is working magic. Some of the celebrities on the list of women he has slept with include Kara Young, Gabriella Sabatini, Rowanne Brewer, Ivana Zelnickova (now Trump), Carla Bruni, Marla Maples, Victoria Zdrok and many others.
19. He was responsible the fight between his wife Ivana Winklmayr and then-mistress Marla Maples while on vacation in Aspen.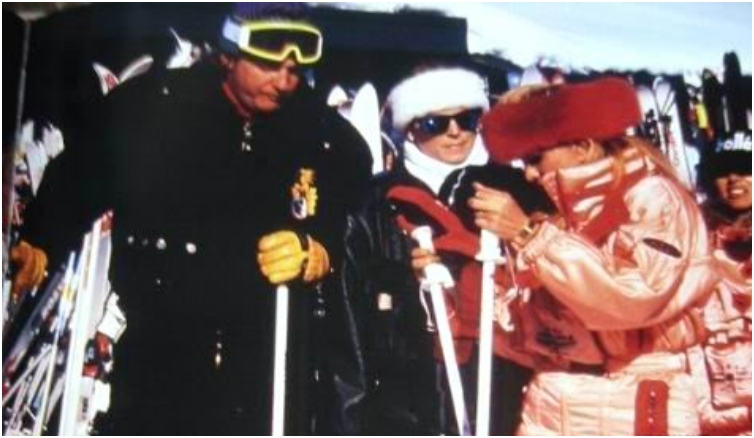 The incident happened in 1990, as Trump took both his wife and mistress on a skiing adventure. Crucial mistake if you ask most people. Be as it is, Ivana found out about his mistress when they were in a hotel, and he picked up the phone in the bedroom, while she picked it up in the living room. Few days later, they had an incident on the track, and depending who you ask, the incident was physical and verbal.
 20. Donald Trump has been married three times. His wifes were Ivana Trump, Marla Maples and currently Melania Trump.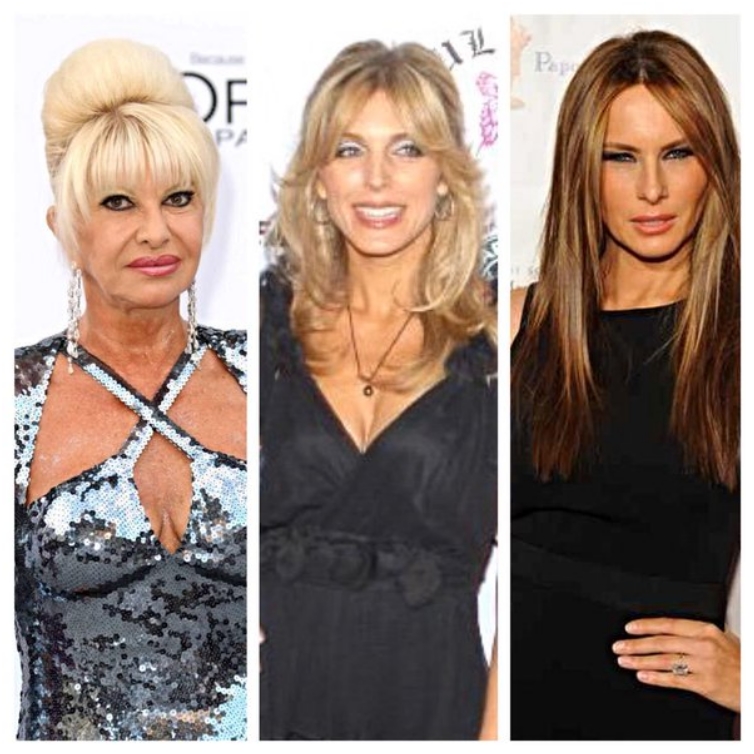 Trump always hit a jackpot with his wife. All of his wives are hot. He married his latest wife, Melanie in 2005. The marriage has lasted for 11 years now, almost as close as his first marriage with Ivana, which lasted for 13 years. He was married with Marla for 7 years. He has children with all of his wives, two with Ivana, a daughter with Marla and a son with Melania.
21. Donald Trump ran for president before, under the Reform party in 2000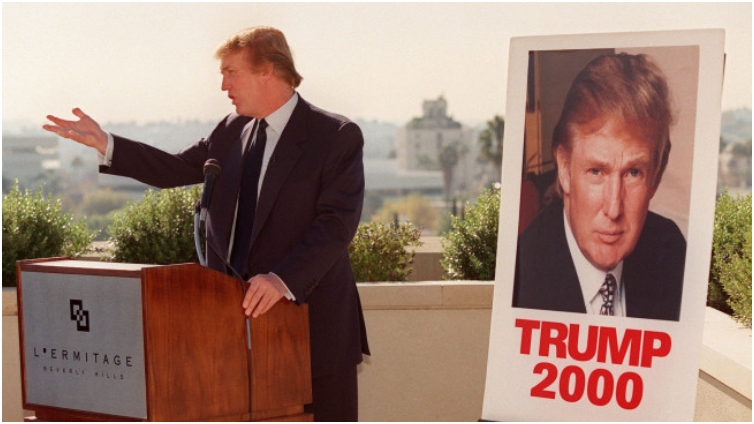 The year of 2000 was not actually the first time Trump considered running for President. He also considered running in 1988 as a Republican candidate, but withdraw from consideration. His campaign focused mostly on the economy in 2000, including the fair trade agreement, universal healthcare and eliminating national debt. Fast forward 16 years, and Trump is one of the biggest opponent of Obamacare, a type of universal healthcare.
22. He has been inducted into the WWE Hall Of Fame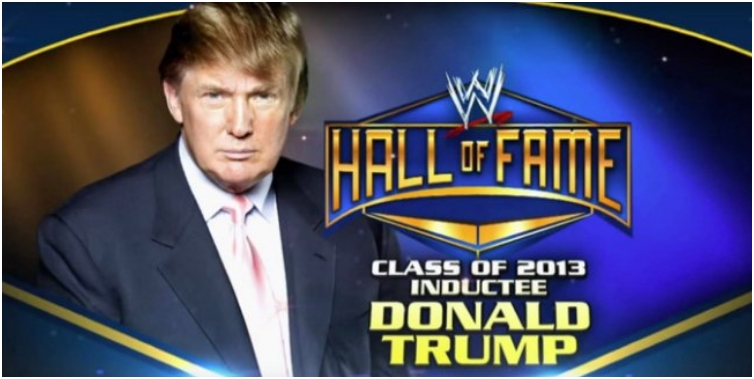 The wrestling hall of fame was created in 1993. Some 20 years later, Donald was inducted. Lately, there has been a petition to remove the Presidential candidate from the hall of fame. But that won't happen.
23. Trump has all that money, yet claims he never used an ATM in his life.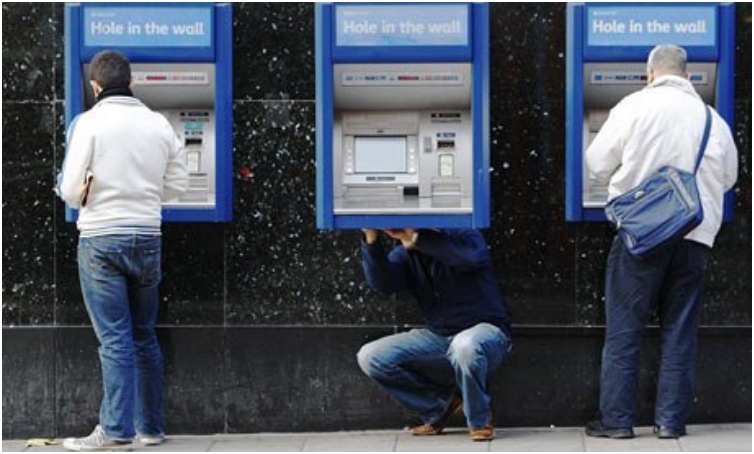 Trump probably has very deep pockets, or has someone to use ATM for him. The Presidential candidate opened about ATM usage during a visit to the Conan O'Brien late show.
24. Trump Management Corporation was once sued by the Department of Justice for racial discrimination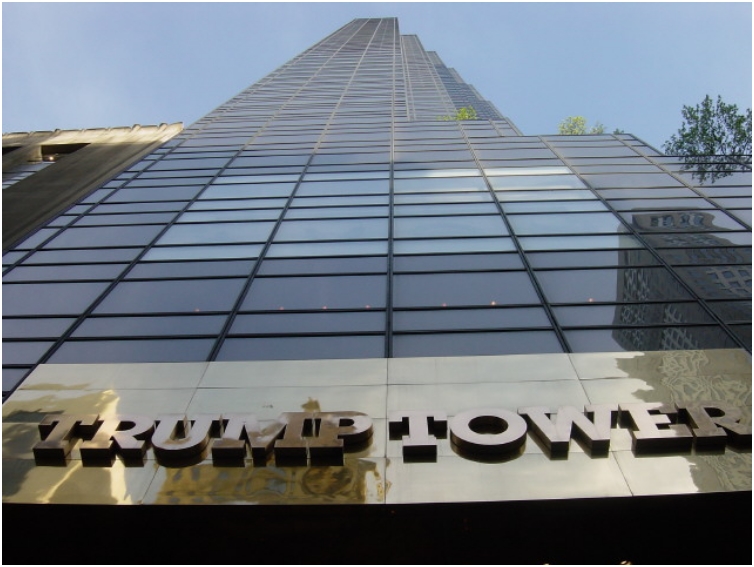 He was actually sued twice, for not renting to black people. The first accusation came in 1973, and the department asked for $100 million. Trump and his company never admitted the crime, but settled. Trump promised to send weekly reports and vacancy lists for 15,000 residents. Just three years later, he was sued again, as he was telling black people apartments are not available.
25. Donald Trump Sued comedian Bill Maher for calling his father was a monkey.
The comedian and the Republican presidential candidate have gotten into quite a fight. Maher constantly trash talks about Trump, and the Presidential candidate fires back. Recently, Bill asked Donald to stop whining and be a man.
26. The University of Scotland bestowed upon Donald Trump an honorary degree which was later revoked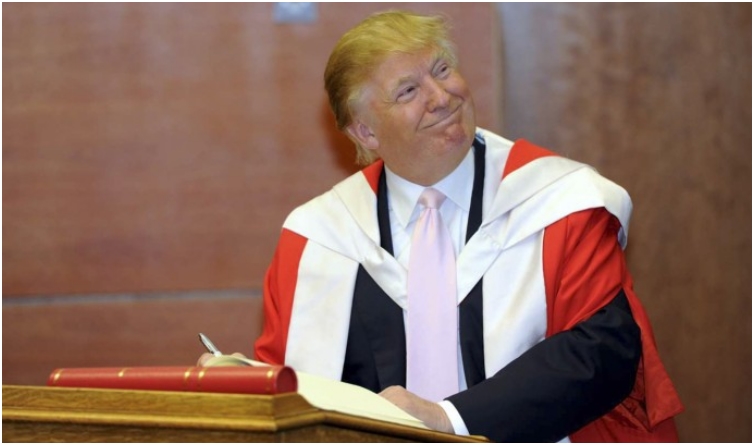 Trump received an honorary doctorate, but was quickly stripped of the award. The reason was simple, many doctorates at the University were against the decision. Some of them even returned their own doctorates as a form of protest.
27. British Parliament held a debate on whether or not to ban Donald Trump from the country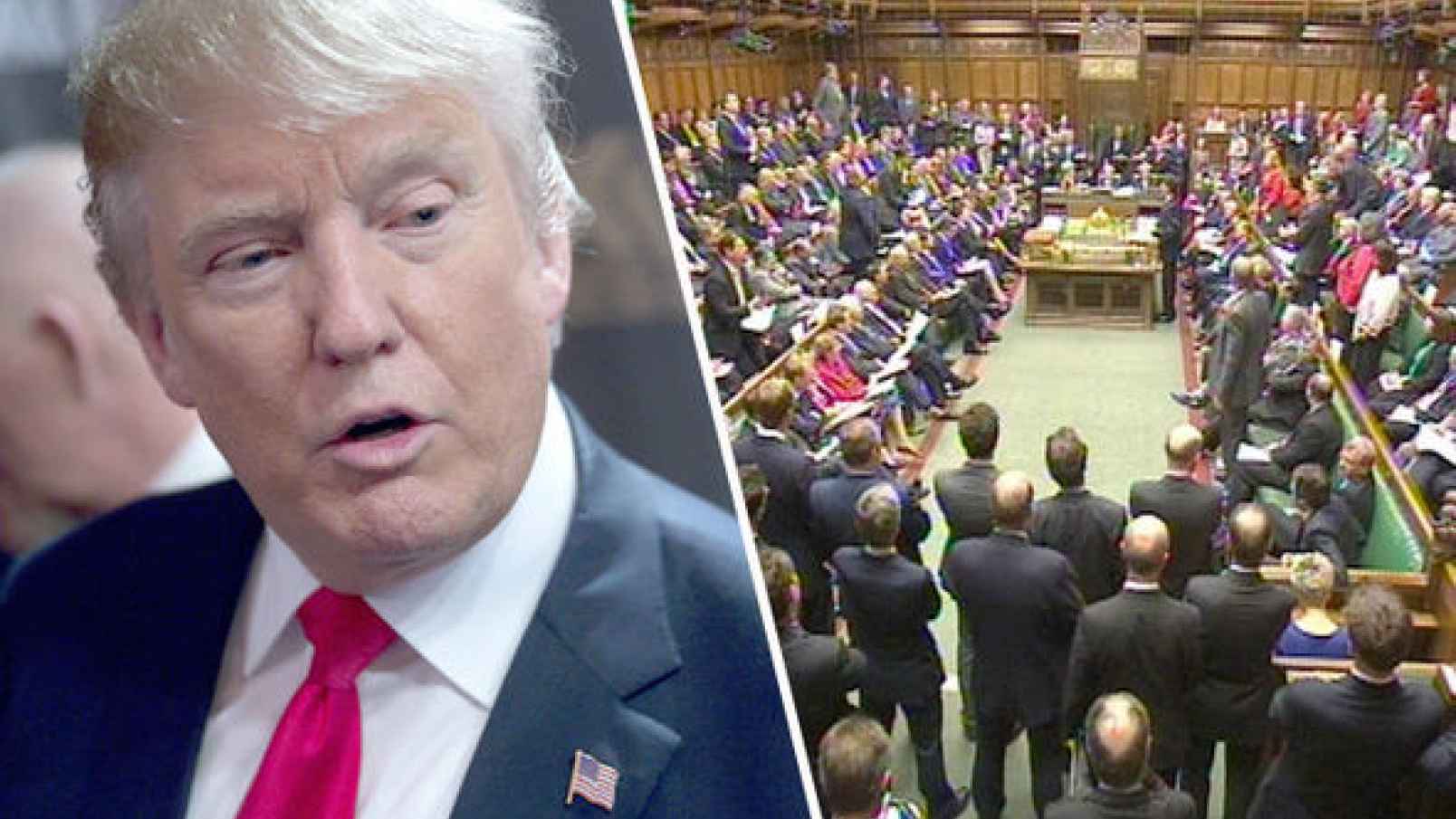 The debate lasted for three hours, and while there were no binding decisions, the debate gave the British government where the parliament stands in regards to the Trump issue.
28. He has stated that if he could be reborn, he would like to be a black man, since he believes well-educated black men have more advantages.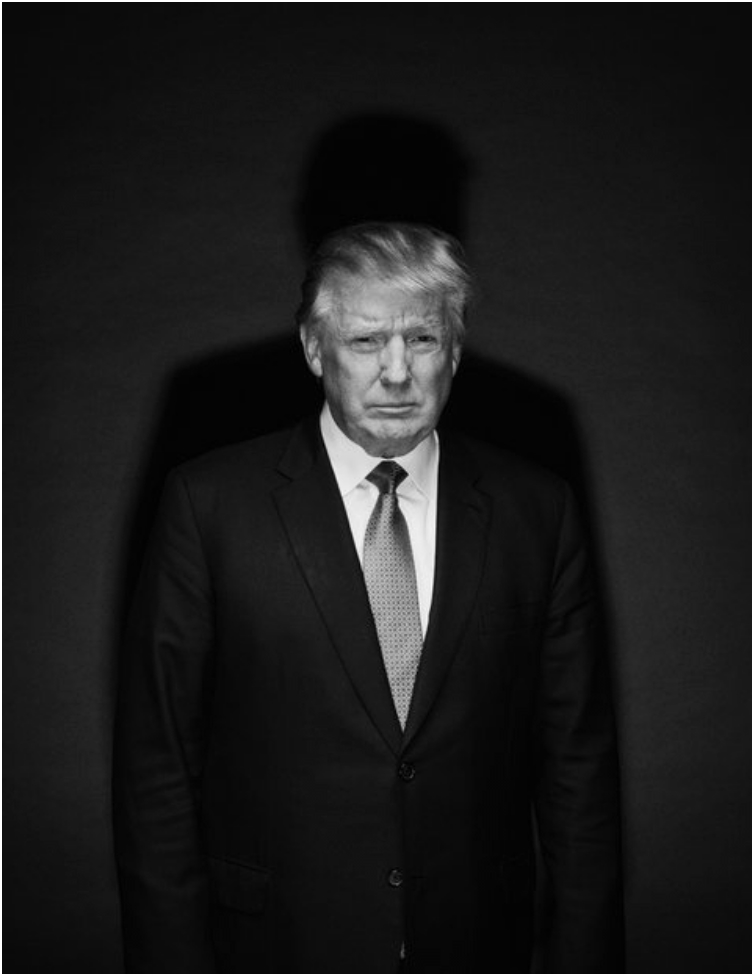 We don't know if his stance on the matter has changed. However, in interview in 1989, called the "The Race", the now Republican presidential candidate said: "A well-educated black has a tremendous advantage over a well-educated white in terms of the job market. I think sometimes a black may think they don't have an advantage or this and that… I've said on one occasion, even about myself, if I were starting off today, I would love to be a well-educated black, because I believe they do have an actual advantage". How is that for hypocrisy? Trump is constantly bashing black people, but likes educated black people.
29. His signature hairdo is achieved after blow-drying his hair forward and then combing it backward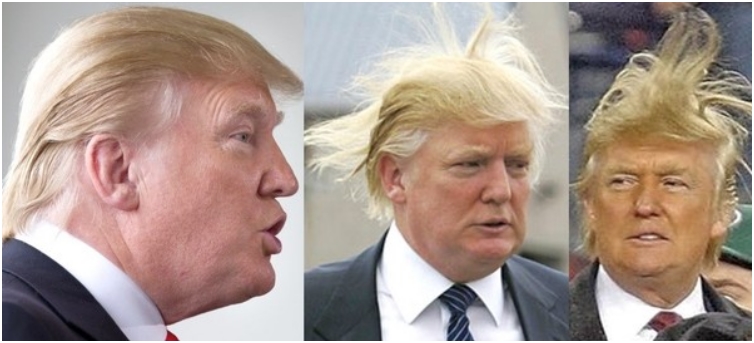 His signature hair has become popular to the point where there are Android applications so you can "Trump yourself". Well, Trump selfies all the way!
30. His nickname is DJT (for Donald John Trump)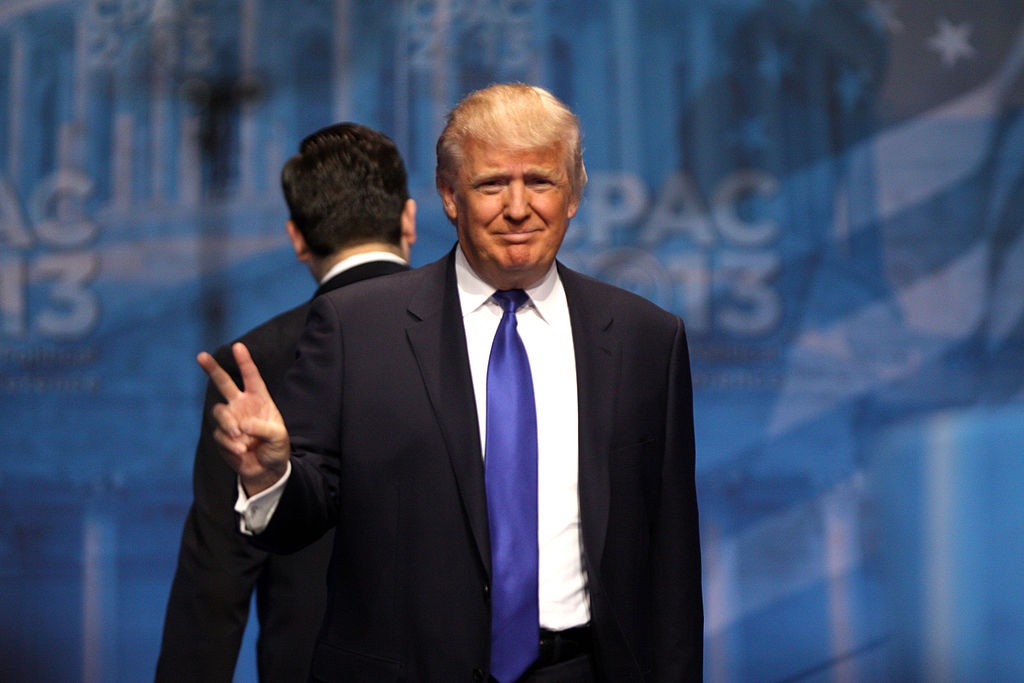 Trump has been generous with giving nicknames to other presidential candidates. But what about his own? DJT is a nickname he came on his own. Another nickname is "The Donald", which Ivana Trump came up with.
31. Trump believes his net-worth changes the way he feels about things.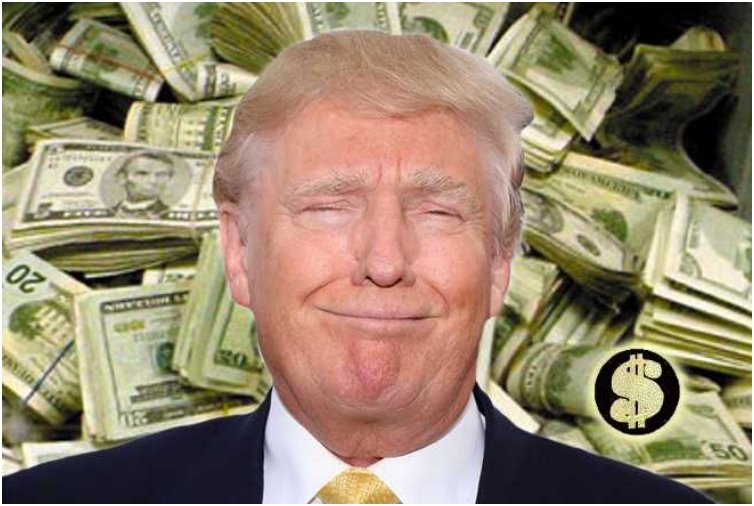 At the moment, the net worth of Donald Trump is $4.5 billion. But he believes his net worth is subjective to change, especially with the way his campaign is coming out. Some love him more than before, some hate him. So, his products are subjective to the public's opinion.