Halloween is just around the corner. Most of us will go to a masquerade, and we need to dress up. But sometimes, the best mask for a masquerade is a face mask. The best part about face masks is that you will never have to worry that your mask will fall off.
It will not be easy to get it done, but I have some tutorials for you to try off. You will have to be patient, and take your time, but I am sure you will look great at the masquerade and have one of the best masks, even without putting a mask or a dress on. Words of advice: try the mask before you go to the masquerade. Practice makes it perfect!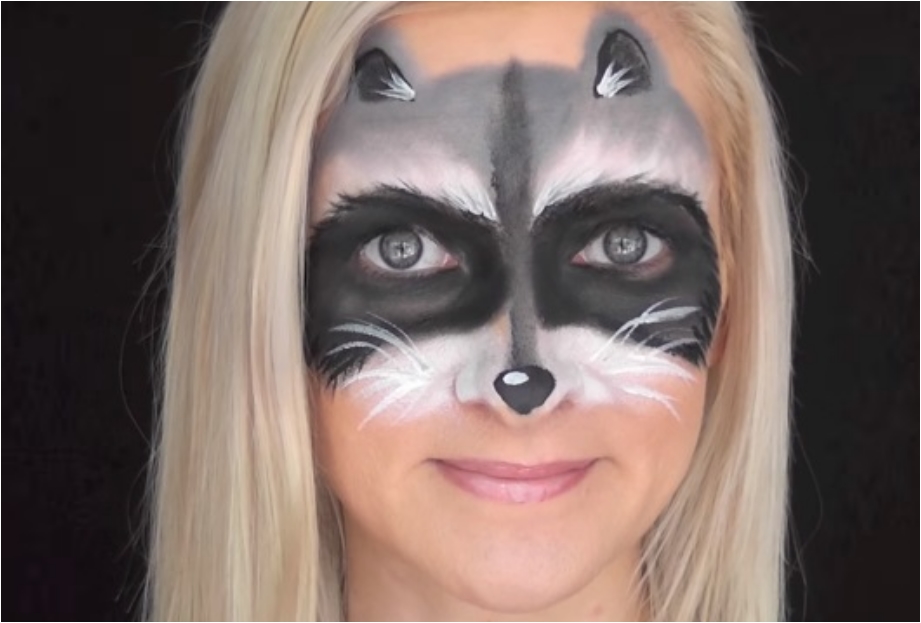 Some five years ago, a raccoon might not have been anyone's choice for a mask. But then, "Guardians of the Galaxy" hit the theaters, and raccoons suddenly became one of the cutest and most fun-loving animals.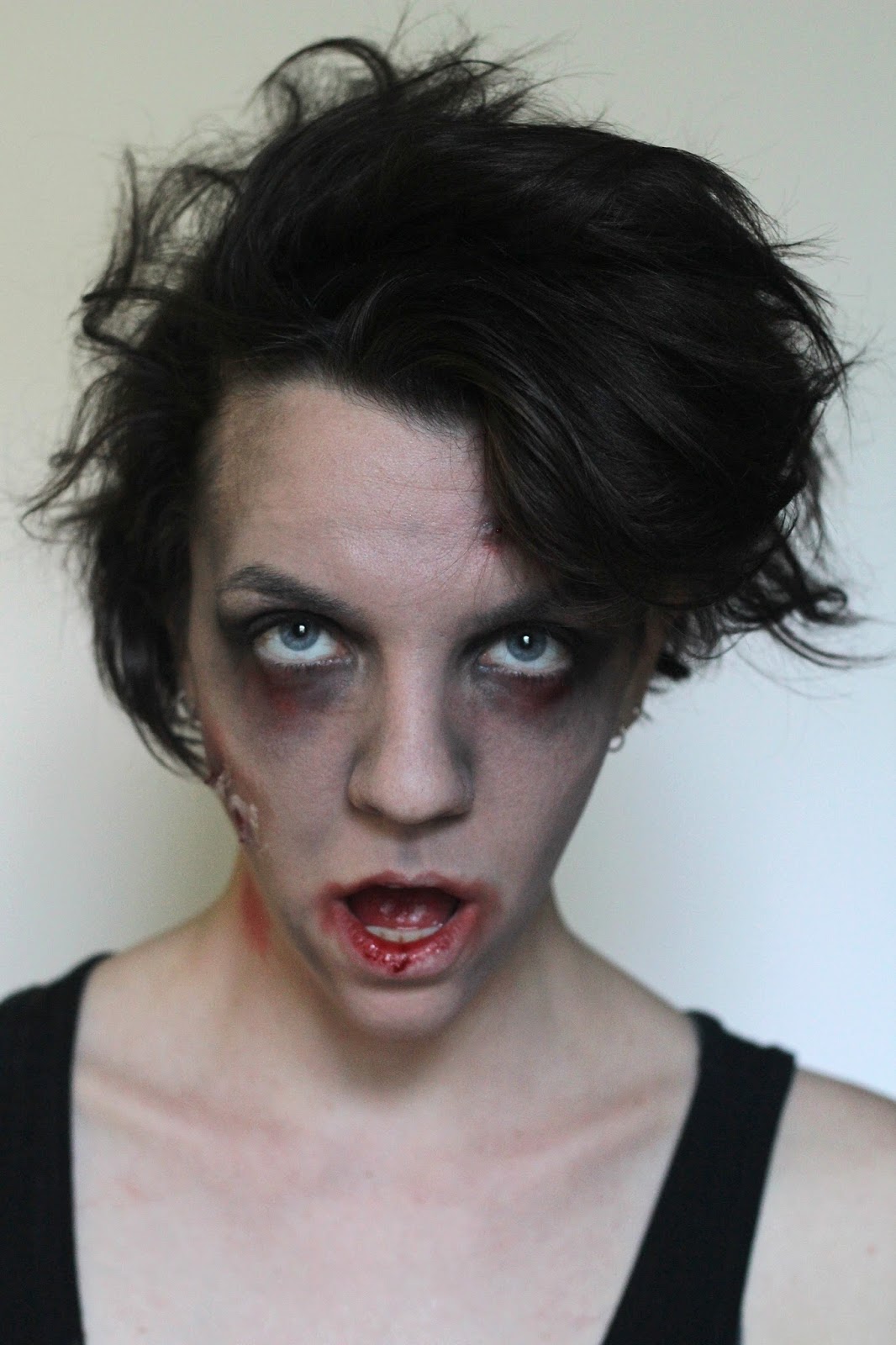 Zombie is one of the classic, scary looks people try for Halloween. Even if you have a zombie costume, it w ill not be fully completed until you put on a mask. And this mask is authentic, genuine and really hits that balance between scary and great looking.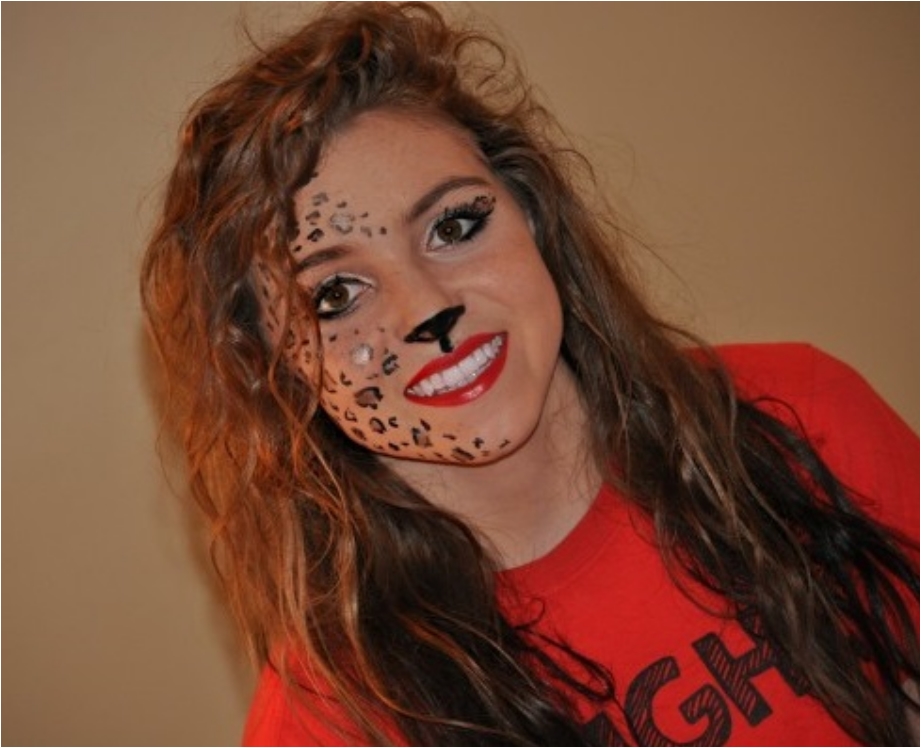 Who doesn't love a big cat? Leopards, lions, tigers —  any of them will do. For this purpose, we start off with a leopard mask, which is one of the simplest, yet one of the best looking. Bonus points if you get your hair colored.
4. Spring Chicken ( Tutorial )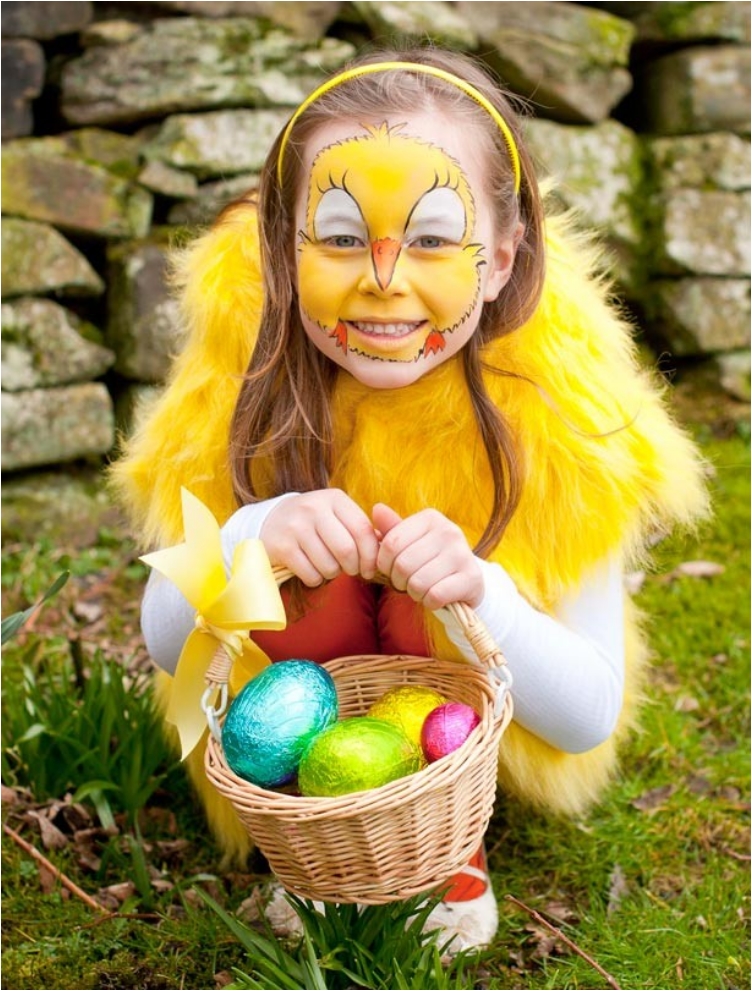 Who's to say that you cannot use an Easter look for a Halloween party? Especially when it comes to kids, you want something more cute and adorable, not something scary looking.
5. Cheshire Cat ( Tutorial )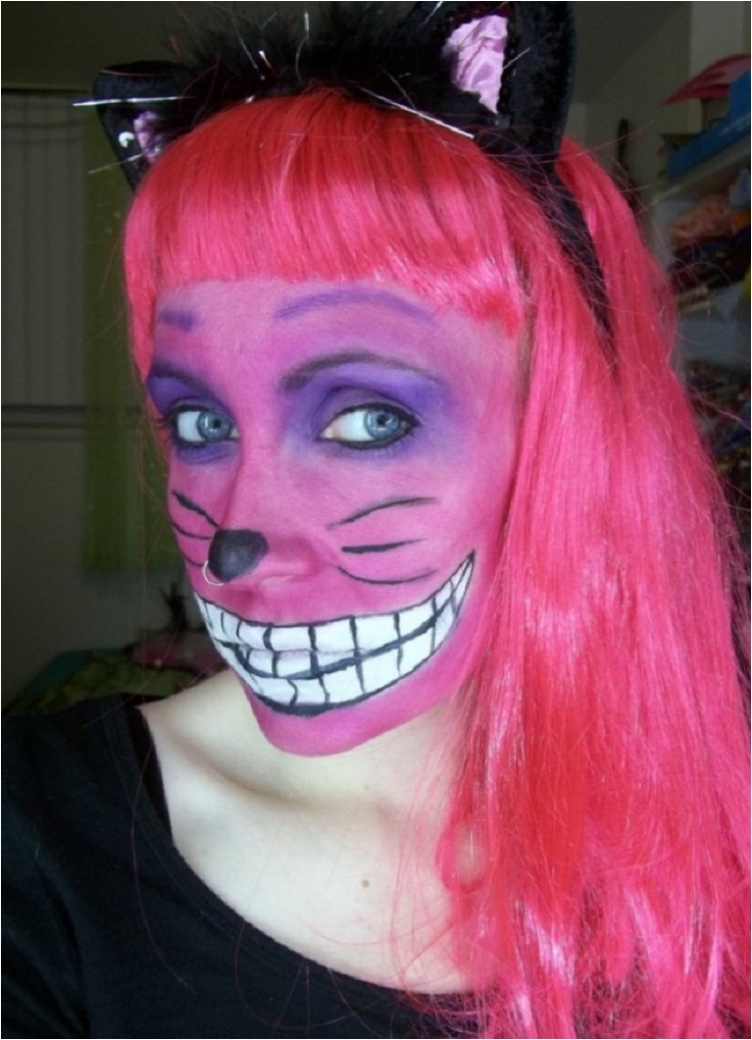 The Cheshire cat is one of the most lovable characters from Disney movies. You cannot go wrong with a cat that is witty, scary in its own way and funny. As kids, we all loved "Alice in Wonderland." It is such a pleasant movie. Now, you have the chance to impersonate one of the best characters from the animated movie.
6. Weeping Nun ( Tutorial )
Weeping nun is one of the creepiest things you will see. I mean, when someone asks you how can a nun be scary and creepy, you show them this mask. It might be hard to get the white off once the party is over, but it will be well worth it. I am sure you'll be one of the "best dressed" there.
7. Trippy Double Vision ( Tutorial )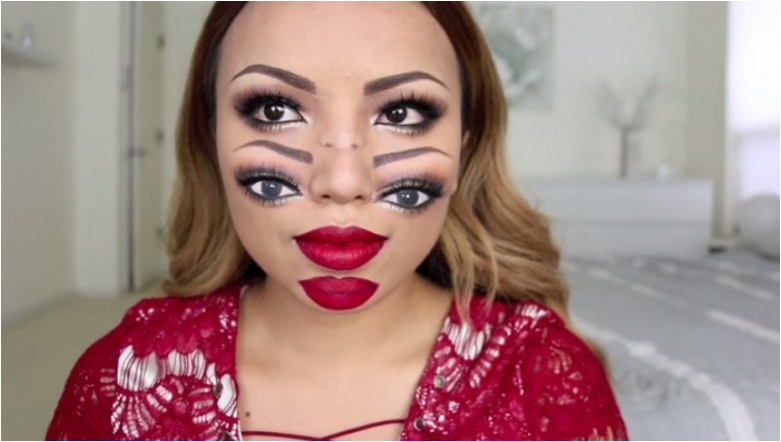 It is Halloween after all, so you want something that is creepy, scary and unique in the same time. And the double vision mask more than delivers on those terms. Just imagine someone trying to talk to you and look you in the eyes. You will have a blast talking to people.
8. Lace Mask ( Tutorial )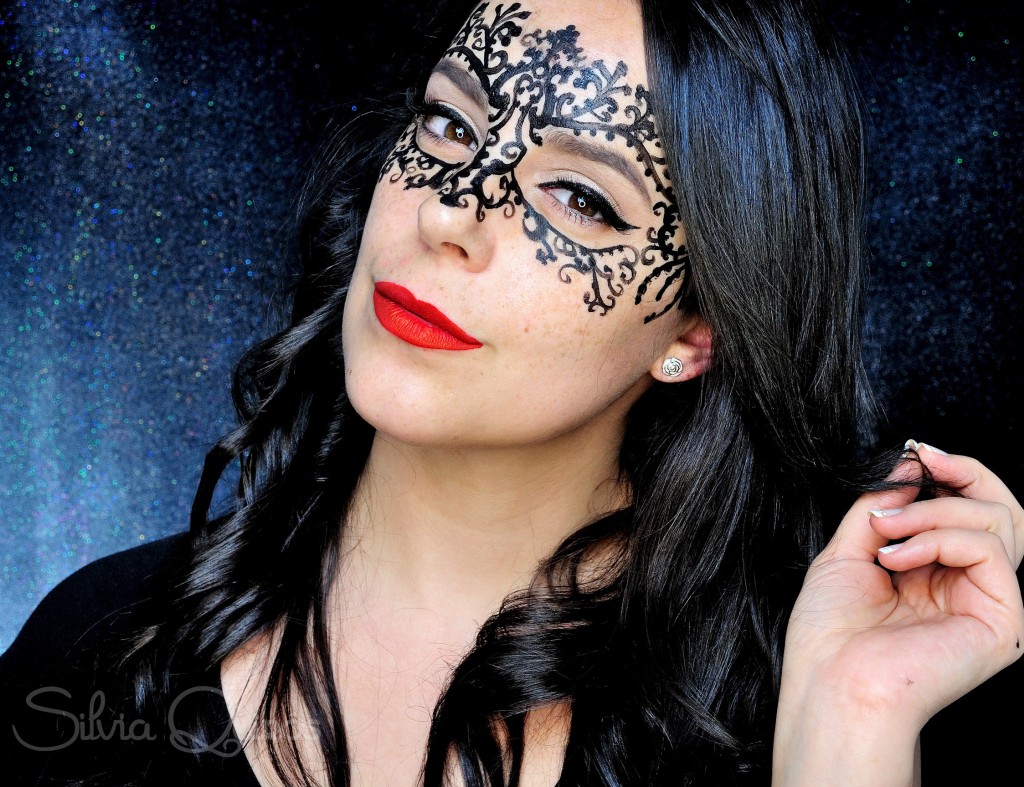 For the romantics out there, nothing beats a good lace mask. Lace will never go out of fashion, no matter if it is clothing or a face mask.
9. Skull Face ( Tutorial )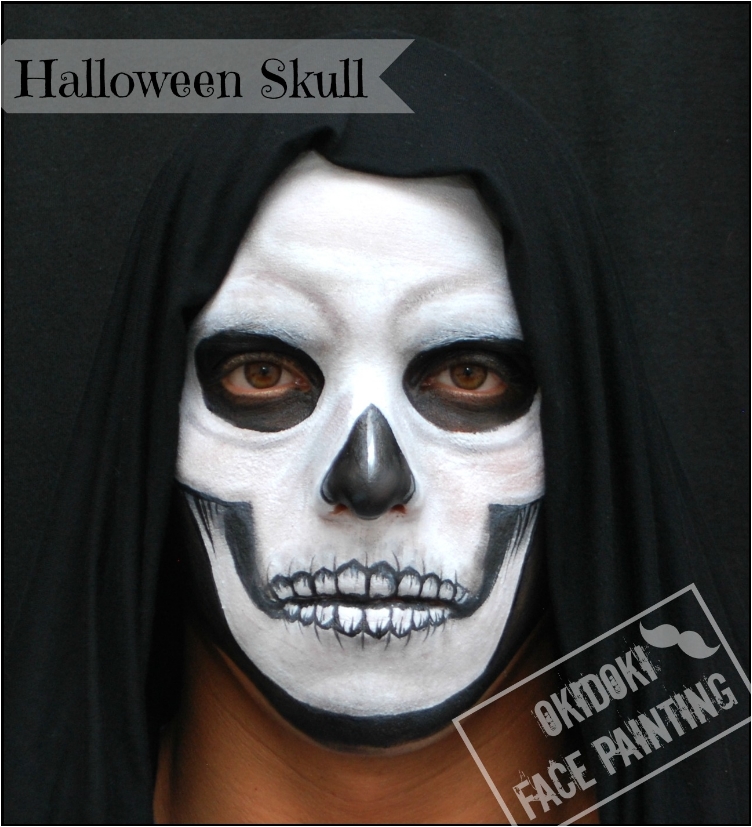 You know it is Halloween when you see skull looking faces everywhere. Everyone wants to get their hands on one of those skull faces. You can be unique with this tutorial. I said at the beginning, it is not easy, but it is well worth the effort.
10. Superhero Masks ( Tutorial )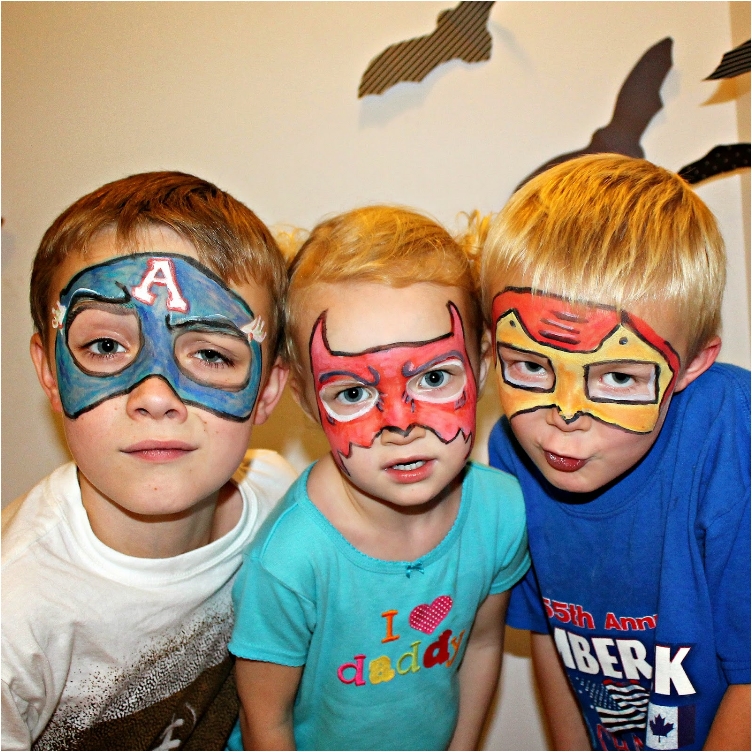 Marvel has been one of the most famous and popular companies in the past year,s thanks to its superhero movies. Some 30 years ago, superheroes did not look as good as they do now. You can say that nowadays, everyone wants to be a superhero, and there are many to choose from. The best part is, they all wear masks on their face, so just a little makeup can make your kid a superhero.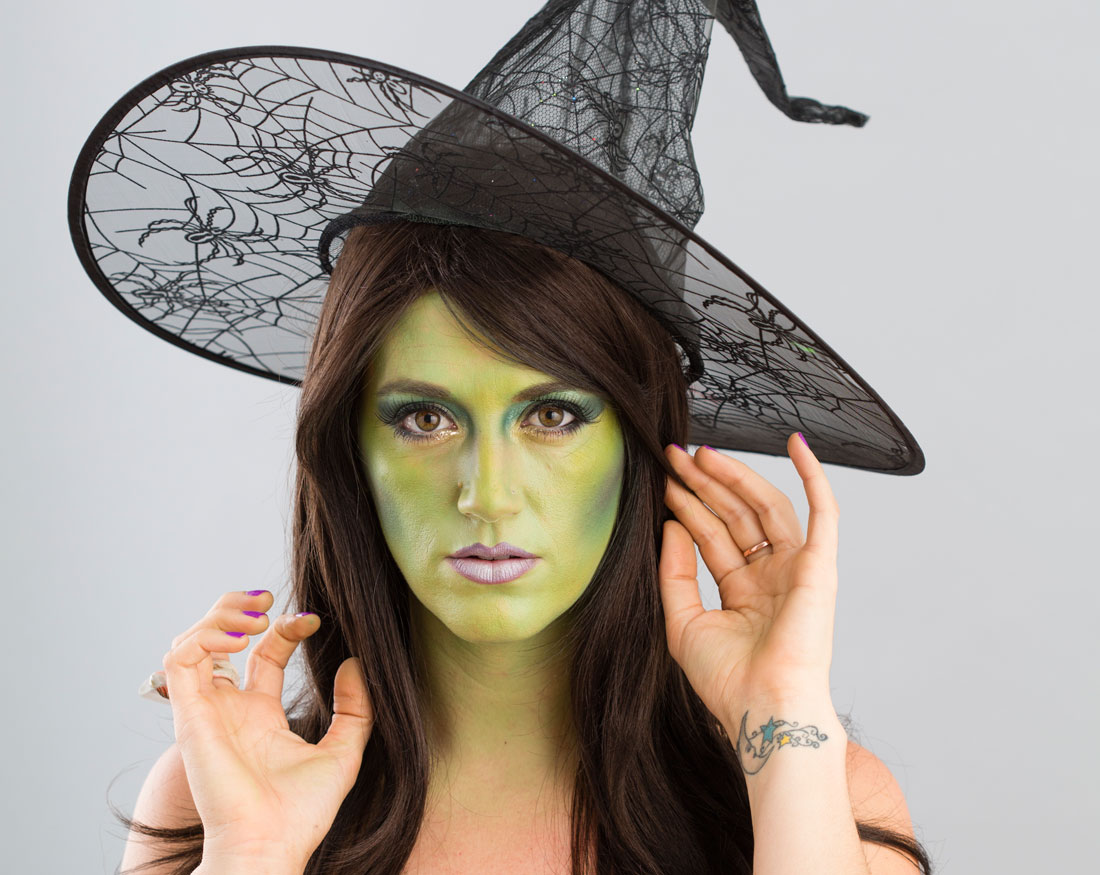 Witches, another classic Halloween mask, have a huge part in the history of the holiday. Witches have influenced culture in the medieval times, which is an integral part of the origin story of Halloween. Read a bit on the holiday, and you will understand why people associate Halloween with witches.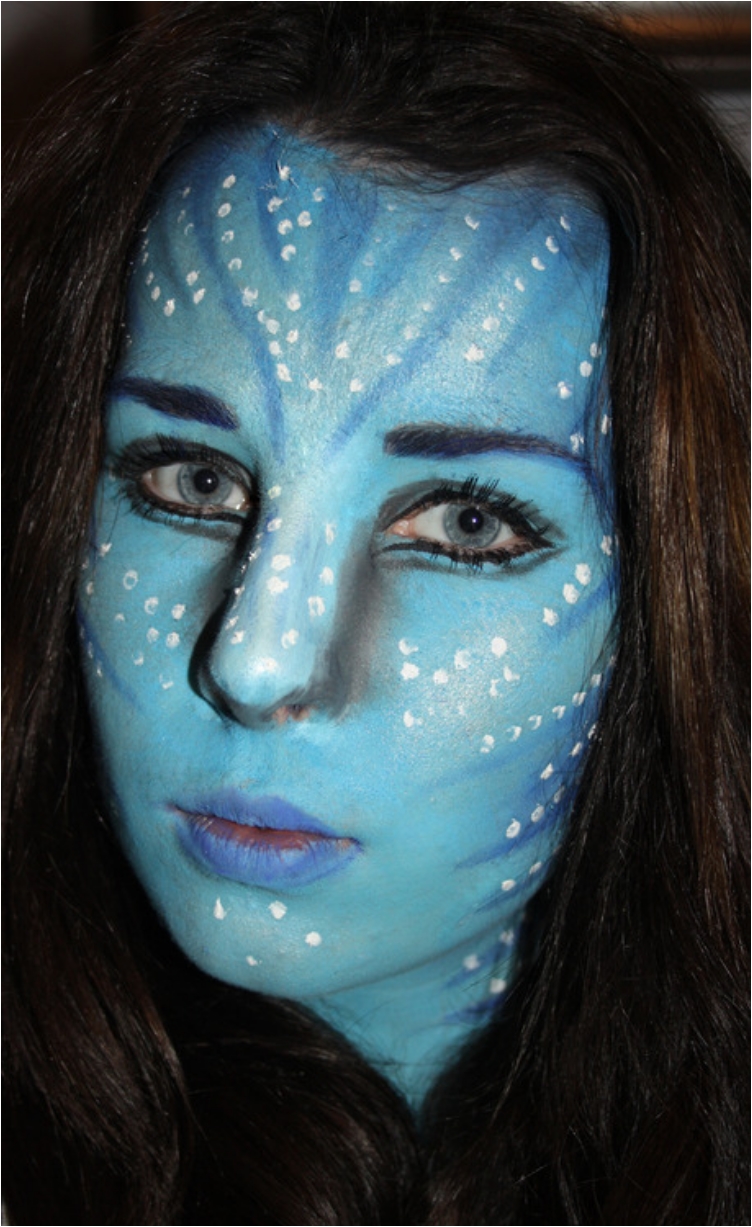 In 2009, James Cameron's "Avatar" became the highest grossing movie of all time. The movie made almost $3 billion in box offices. The year after, everyone wanted to mask as "Avatar". But the mask hasn't lost from its popularity, and with Avatar 2 starting filming in 2017, now it might be the best time to remind everyone of the movie.
13. Corpse Bride ( Tutorial )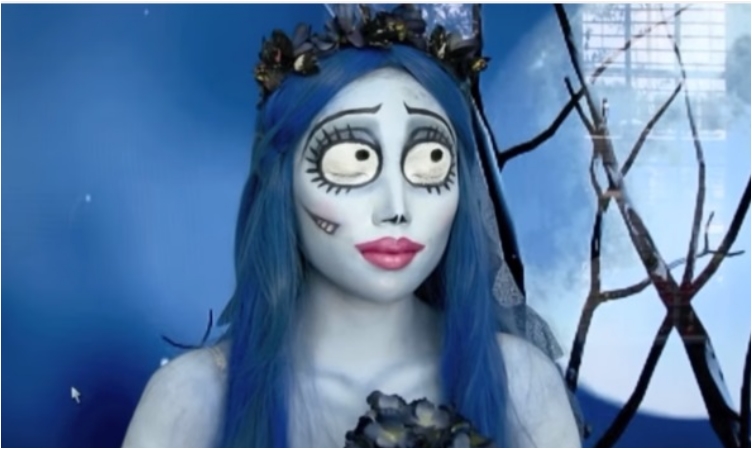 It was more than 10 years ago when Johnny Deep and Emily Watson lent their voice for Tim Burton's animated masterpiece. But the corpse bride is a look that never goes out of fashion because of its style, meaning and sarcasm.
14. Fairy Princess ( Tutorial )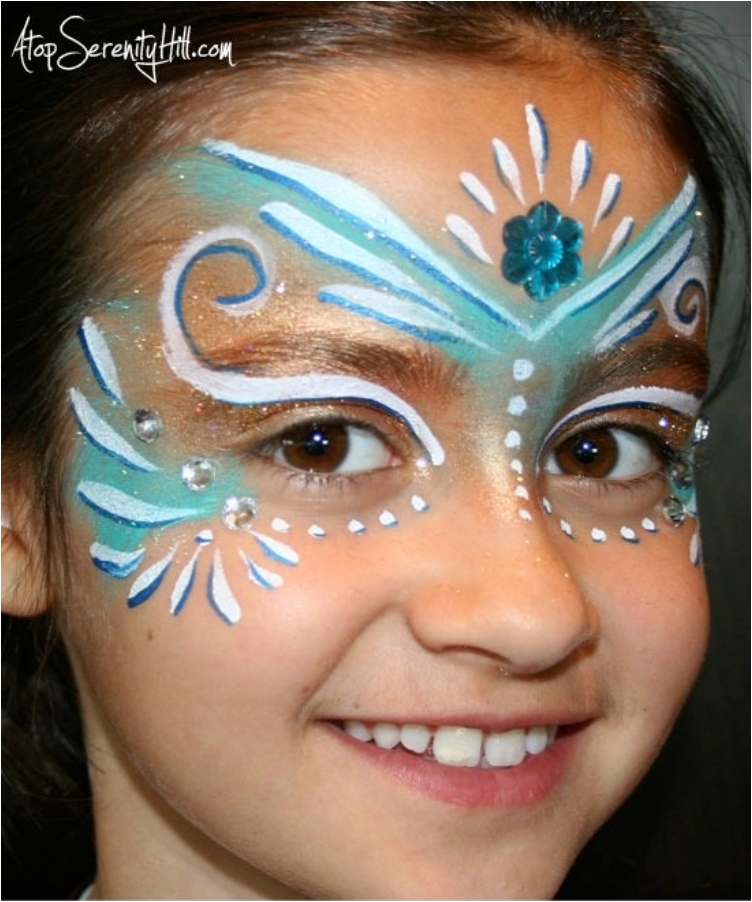 Every girl dreams to become a princess one day. That is the influence of Disney. Find our Prince Charming. You can help your kids become princesses, at least for a day. I remember going to kids' birthday parties and always seeing children happy with their princess mask on. So, why wait for a party for someone to turn your baby girl into a princess?
15. Silent Movie Star ( Tutorial )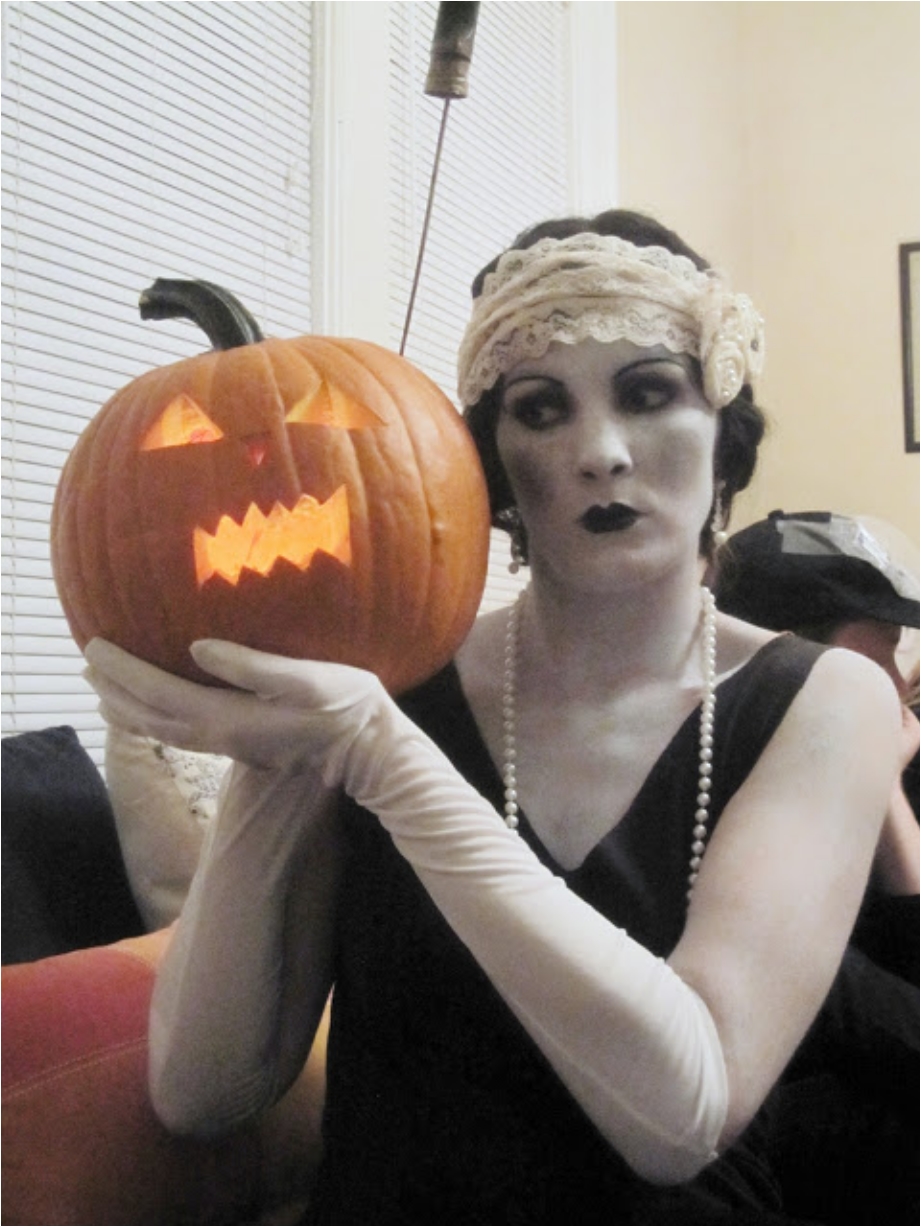 Silent movies are long gone into history. But what made them extremely popular is the acting, and the facial expressions of the actors and actresses. When you cannot speak with your mouth, you must speak with your body. And that muteness is what makes this mask extremely scary in the modern world we live in.
16. Spider-Woman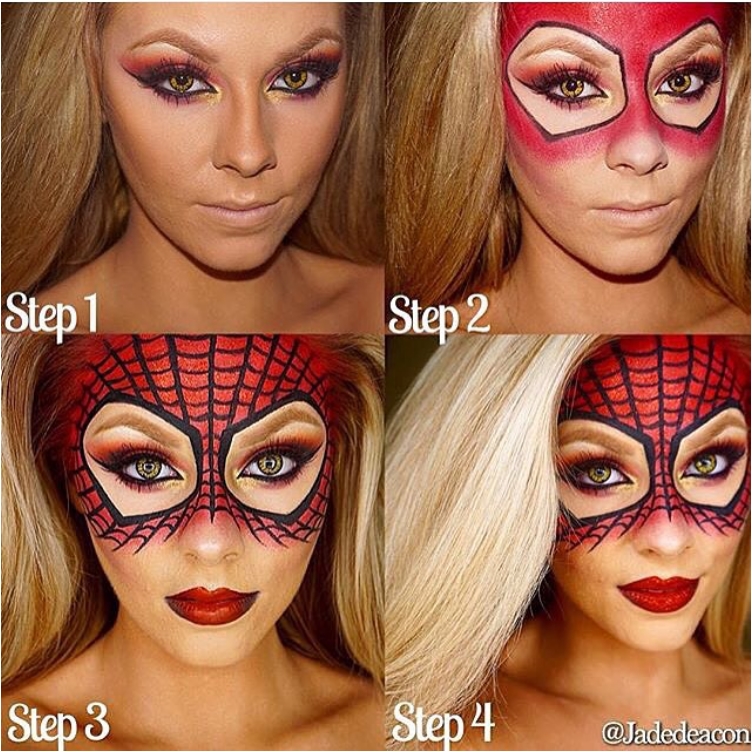 Yep, Spiderman is the hero, but if you've read the comics, you'll know that there is also a Spider-Woman appearing in the comics. You can bring the fictional superheroine to live with this simple tutorial.
17. Reindeer ( Tutorial )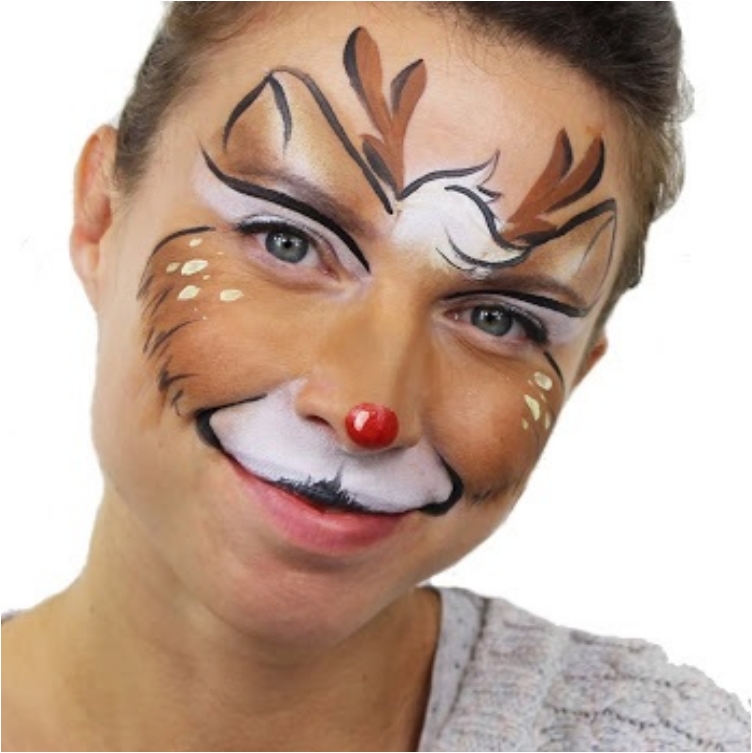 Halloween is just two months before Christmas and New Year's Eve, so calling the reindeer for help a bit early is not unconventional. In fact, in some countries, there is snow in October! And besides, isn't the mask just adorable?
18. Cracked Doll ( Tutorial )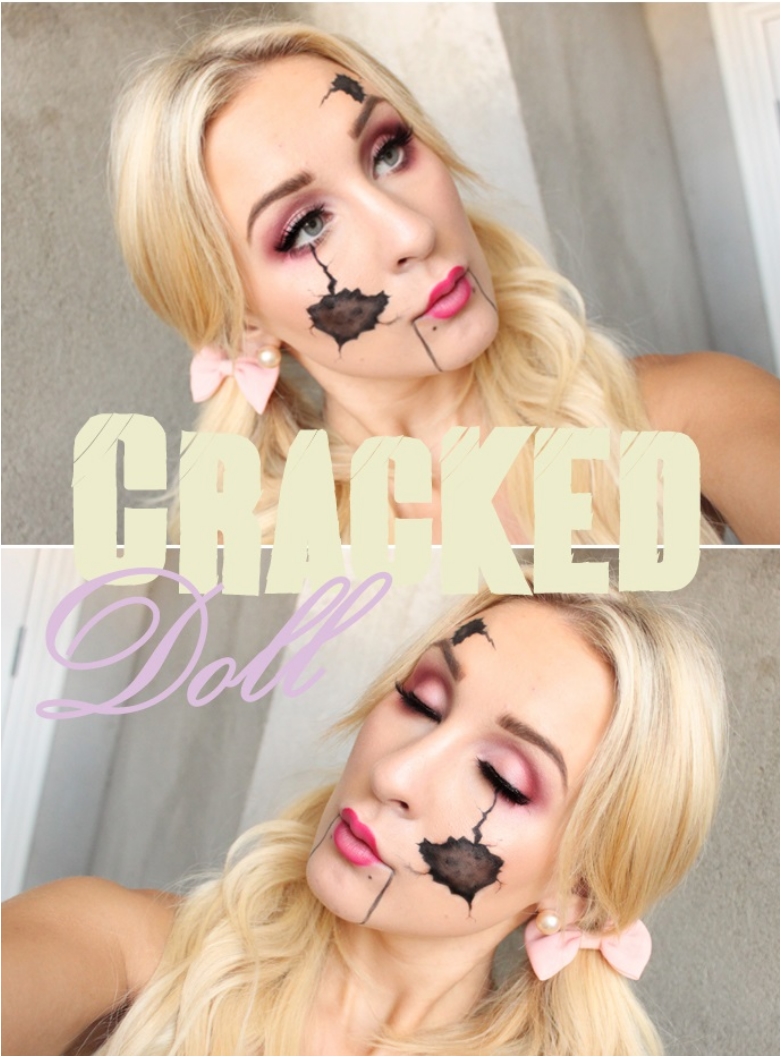 Looking for that simple, yet scary and unique mask for Halloween? Look no further than the cracked doll. I am sure you have seen how scary cracked dolls are in horror movies. Turning yourself into a cracked doll is as easy as it sounds.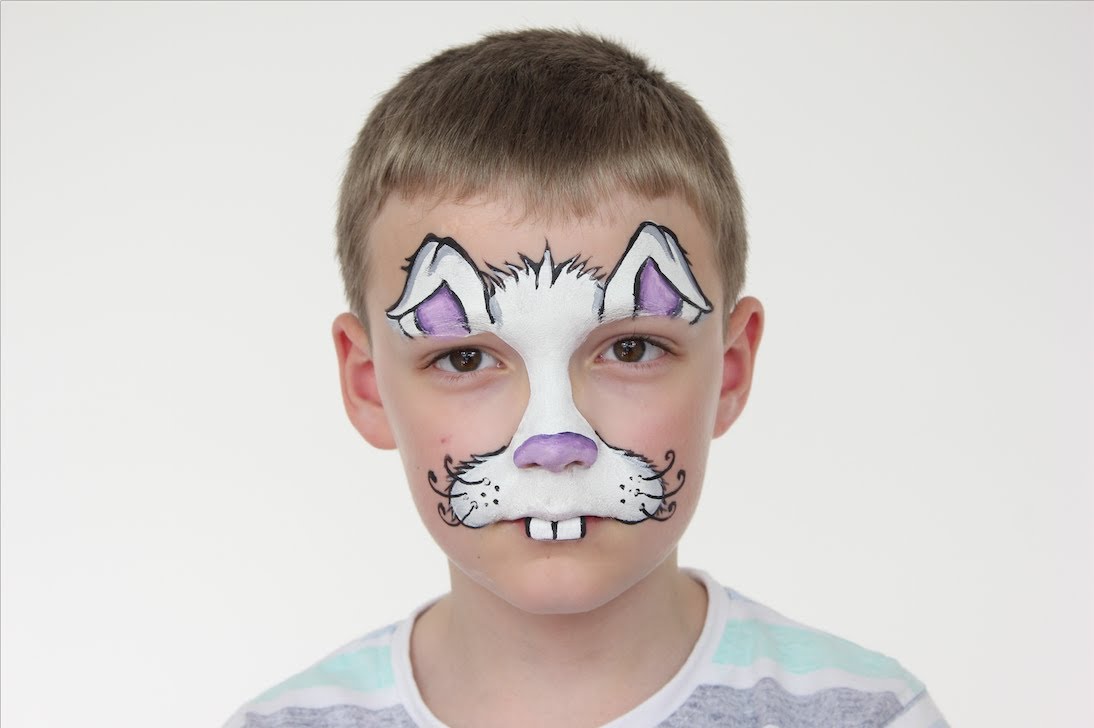 While girls want to be princesses, boys usually opt for some animal-themed masks. This is what I have noticed at kids birthday parties. The bunny mask is fun, lovable, and interesting enough to try it after Easter.
20. Green Monster ( Tutorial )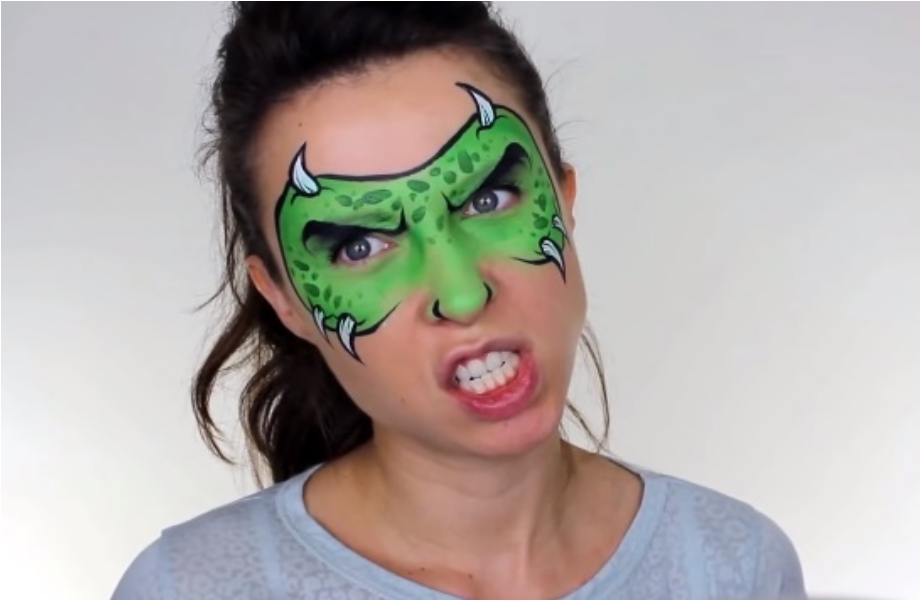 Don't be afraid — the green monster is actually a very lovable and adorable character. I love the green monster clip arts, and this mask definitely reminds of it.
21. Cracked Pumpkin ( Tutorial )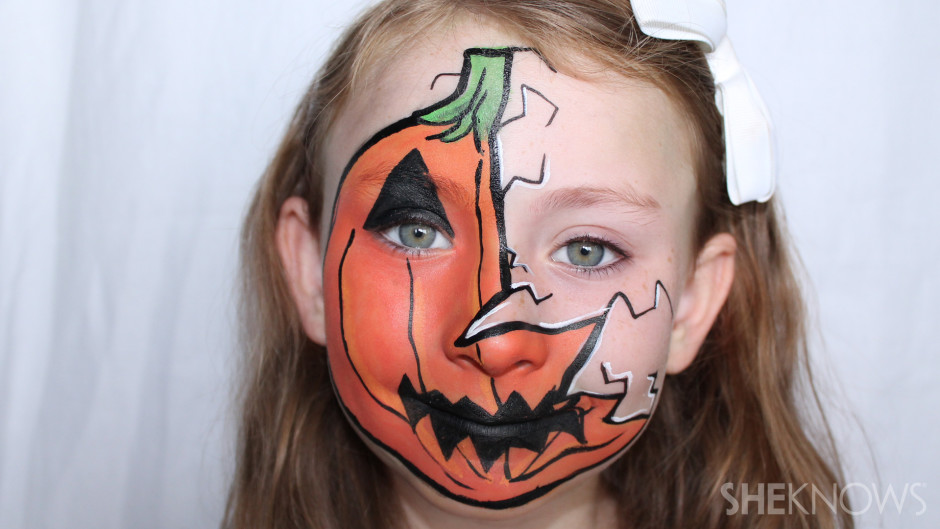 Similar to a cracked doll, cracked pumpkins are a scary looking mask. Truth be told, anything cracked looks scary. Have you seen how scary a cracked mirror looks for that matter? Whole items can be adorable, but the cracked things bring the best out of the mask.
22. Sugar Skull ( Tutorial )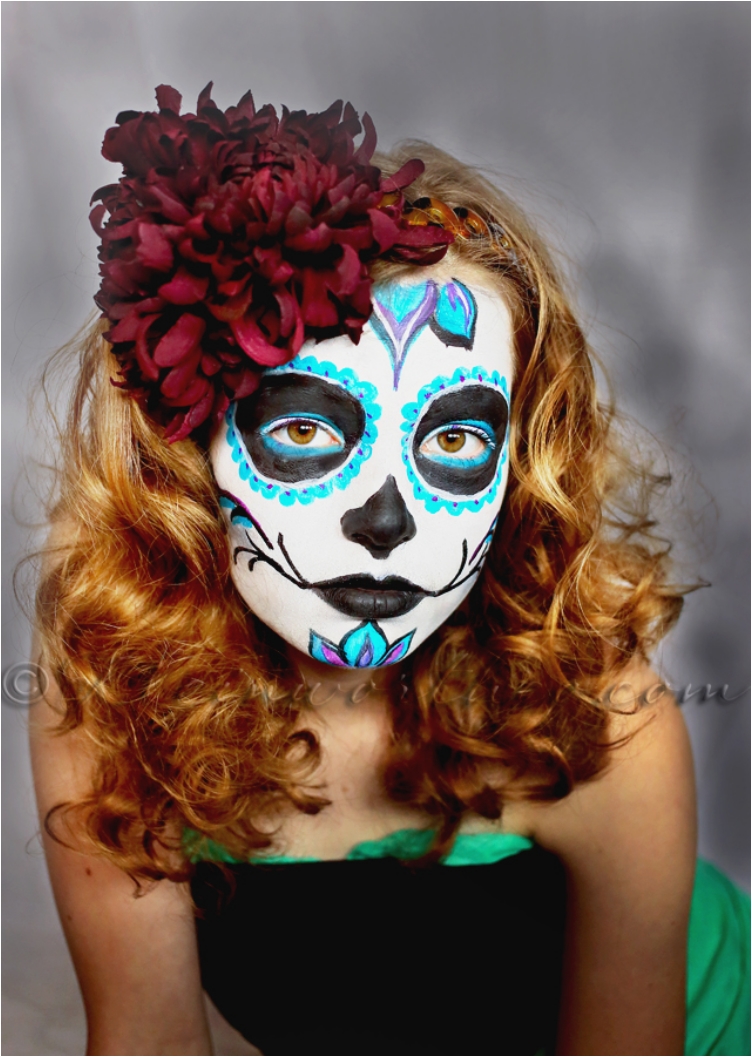 The thing I love the most about masks is when they strike the perfect balance between cute and scary. Like in Chinese cuisine, where they have some of the best sweet and hot sauces. This mask is the epitome of that balance.
23. Batwoman ( Tutorial )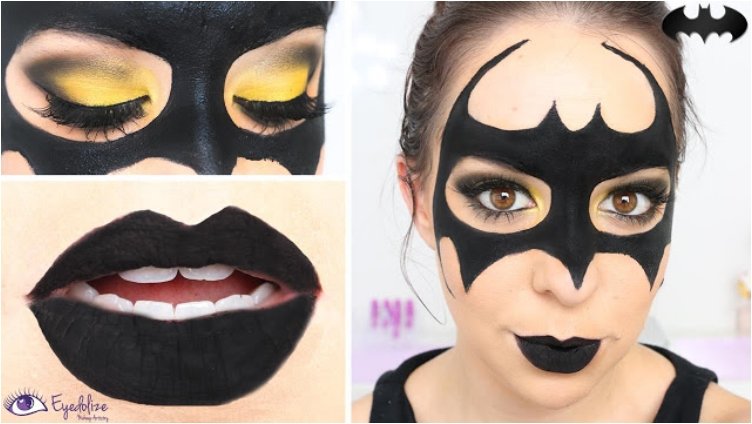 Same as Spider-Woman, Batwoman is part of the DC comics lore. This mask, however, is more like the Batman's, but done for a female audience.
24. Harley Quinn ( Tutorial )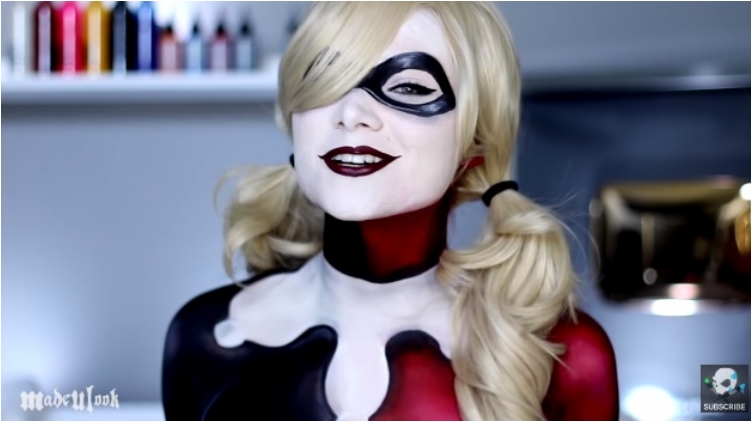 Who saw the new "Suicide Squad" movie and didn't love Margot Robbie's performance as Harley Quinn? This fictional supervillain is one of the best, and most popular in the DC Universe. Robbie helped bring her to life on the big screen, and you can bring it to life on your masquerade party. You can bring your Joker if you like, too.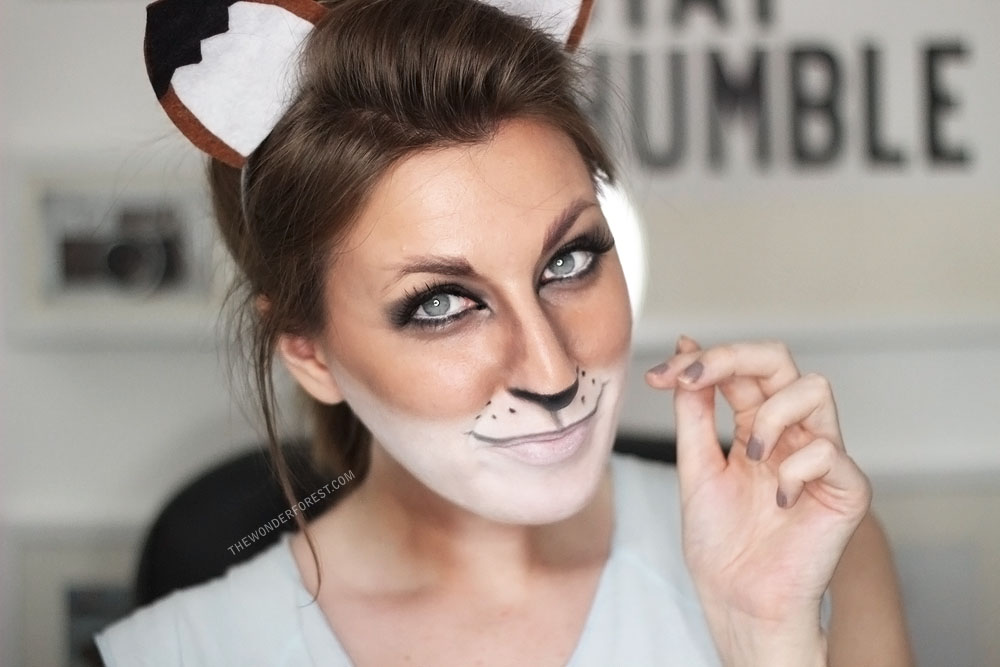 Cats and foxes — you see them everywhere when it is masquerade time. There are countless shapes and ways to get your fox mask on, but I always try to find the simplest and easiest solution for my fans. Enjoy.
26. Pop-Art Girl ( Tutorial )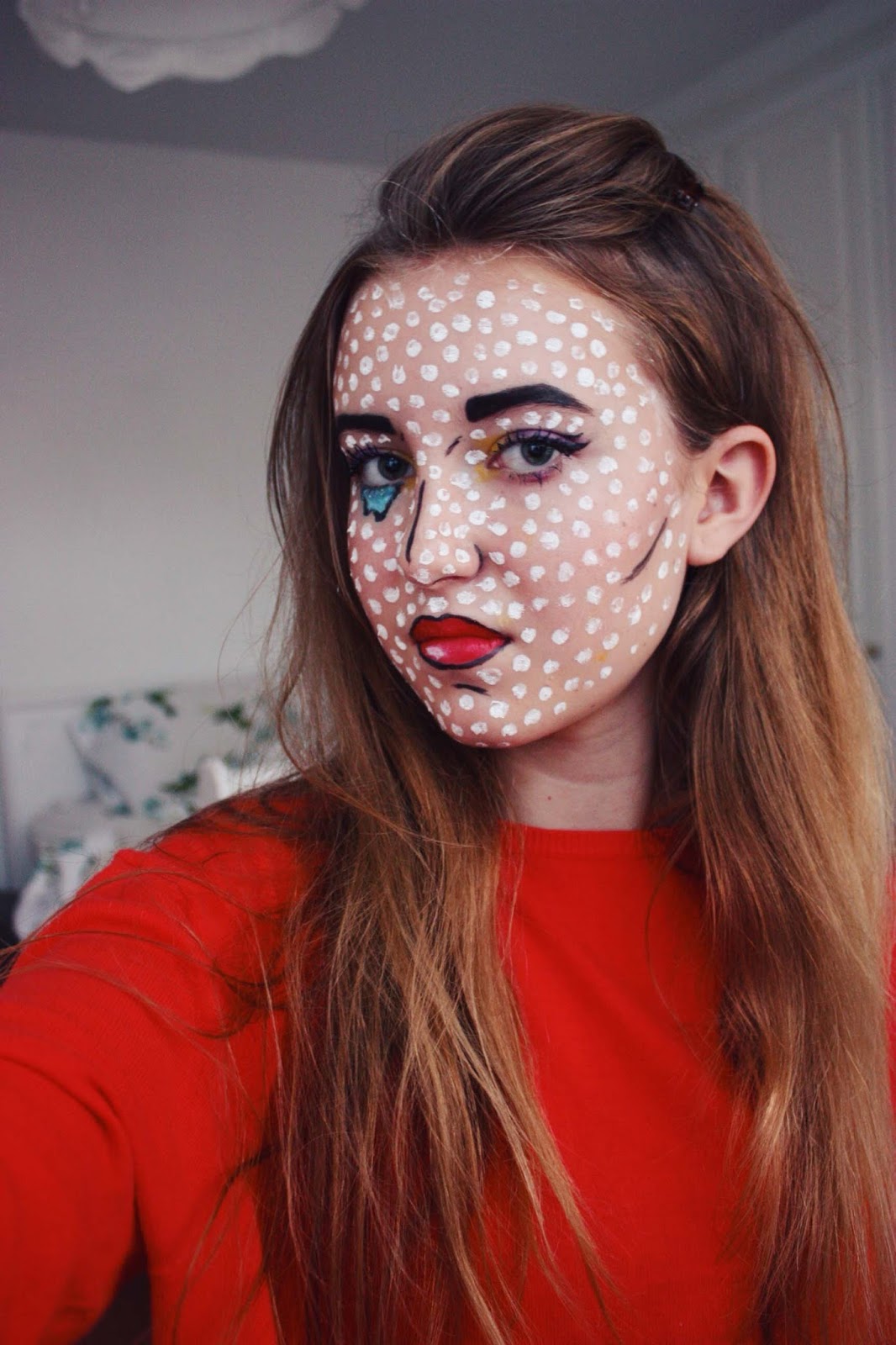 The pop-art movement was a huge trend back in the 1950s. I wasn't born then, but luckily for me and other fans of the style, some things never go out of fashion. Vivienne Westwood is one of the designers that keeps it alive, and you can help with your Halloween mask.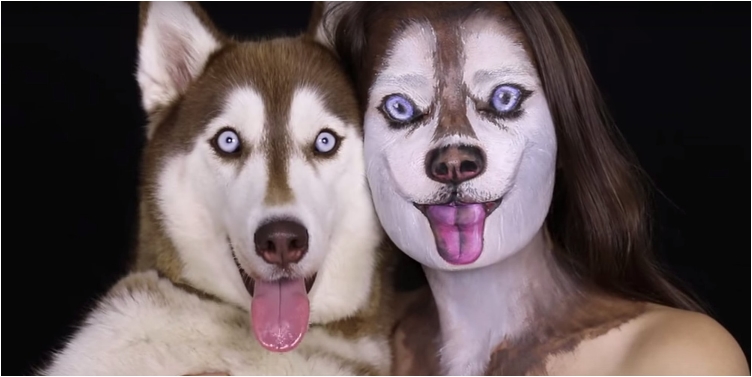 Answer honestly: Did you recognize who was the dog and who was the person at first glance? I must say, it took me two to three seconds to get that one is dog, and the other one is a masked person. That is just a testament to how good this mask is.
28. Monster Family ( Tutorial )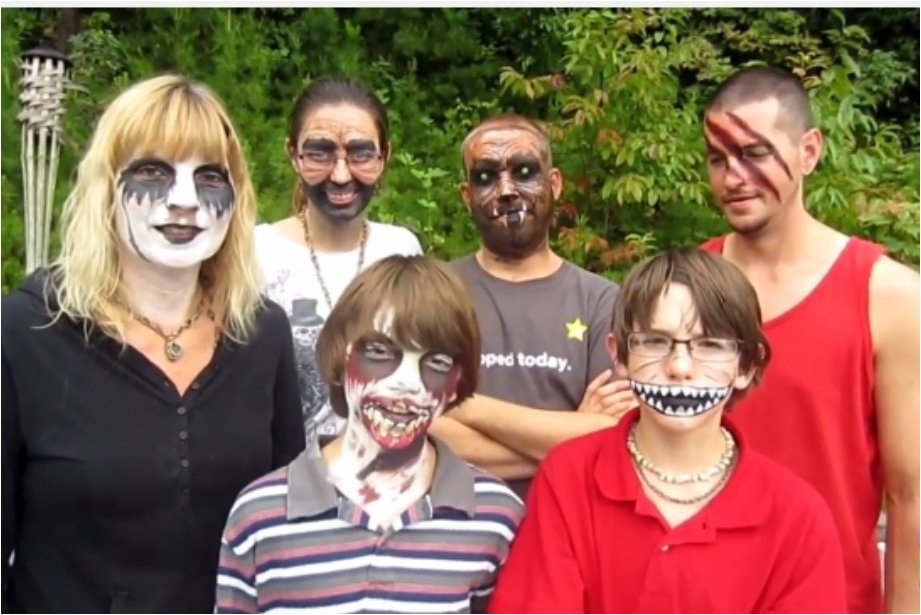 Group masks are also a huge trend when it comes to Halloween and masquerades. In most cases, group masks are reserved for a group of friends, or a boy and a girl. But you can make sure your entire family is "well-dressed" for the occasion.
29. Spiderweb ( Tutorial )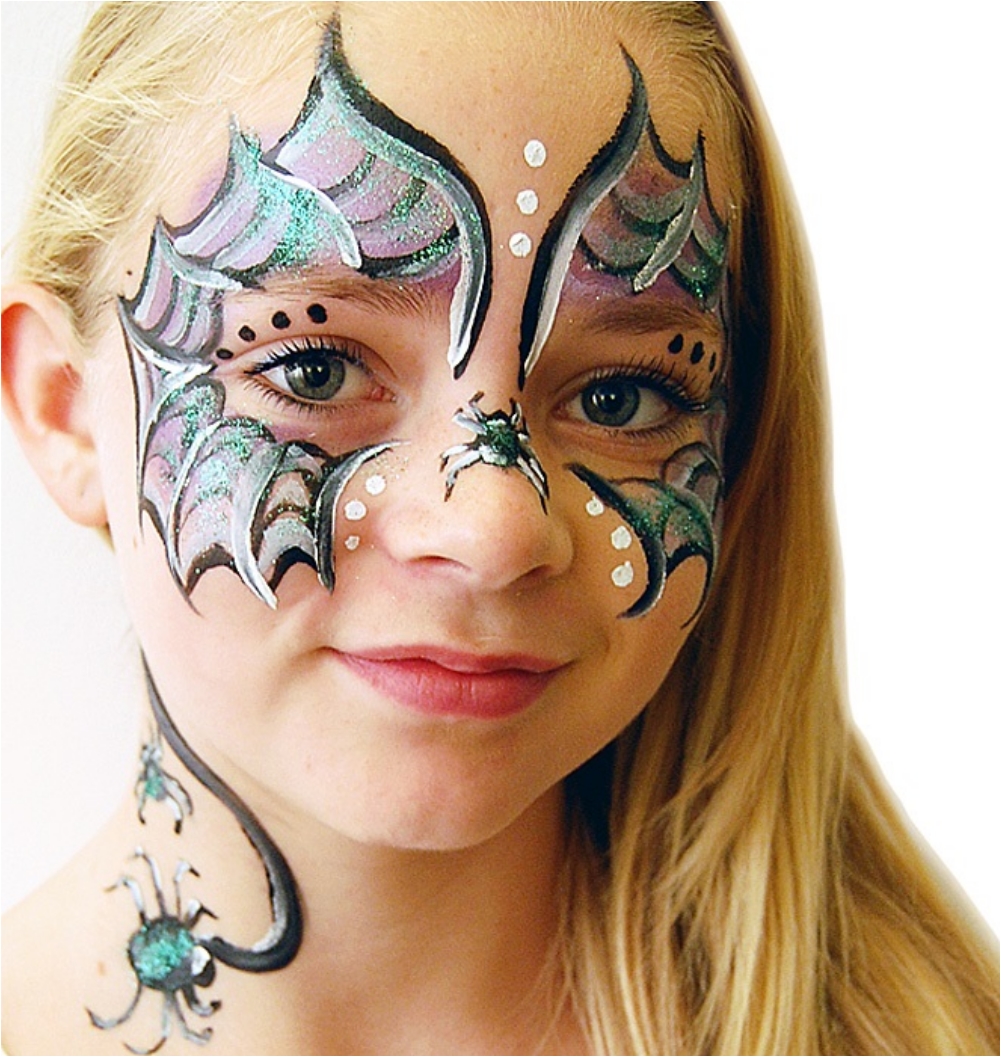 Do you remember the book "Charlotte's Web" we all read as children? When I was little, I always imagined how a spider's web would look. This makeup comes pretty close to that.
30. Easy Pirate, Doll, Clown Or Cat ( Tutorial )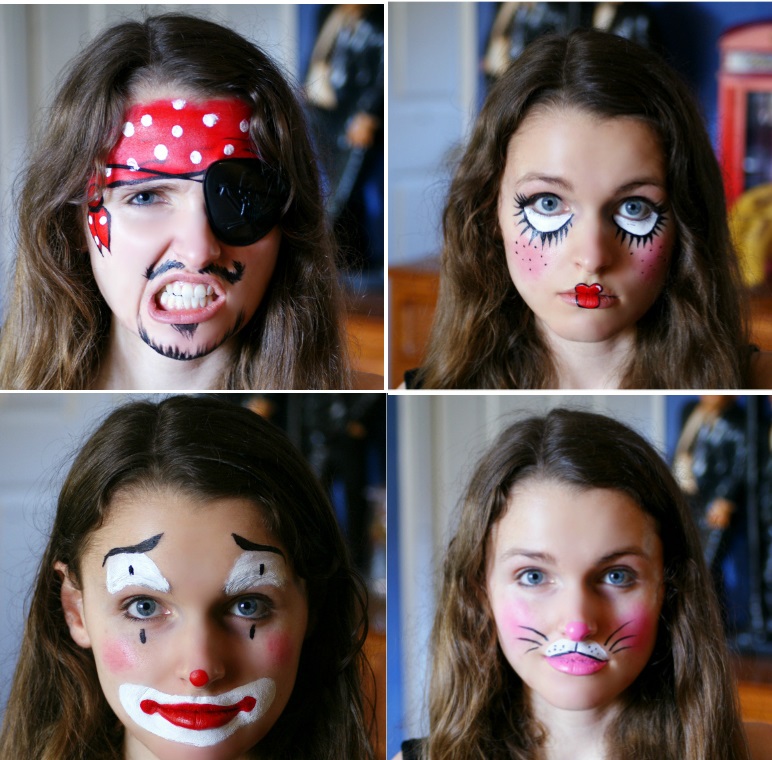 One thing I always appreciate in a mask is when the mask can be utilized for both kids and adults. But what can I say? I am a firm believer in the premise that you are never too old to do anything. Adults can behave as kids, and vice versa. Of course, there are certain limits, but masquerade is not one of those.
31. Spiderman, Minion, Frozen And More ( Tutorial )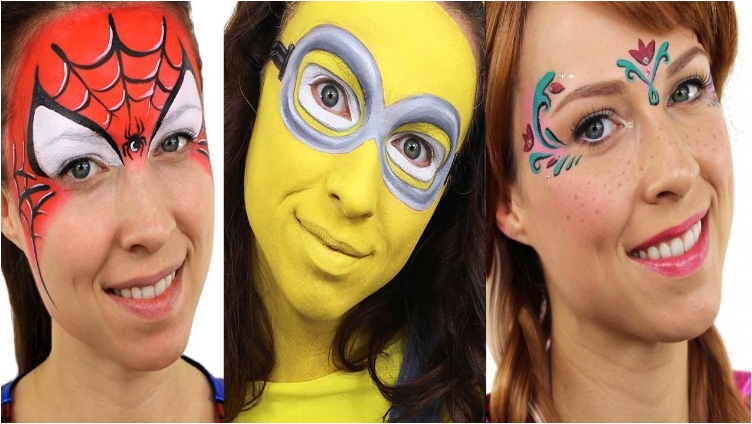 Any party can benefit from a little face mask painting and makeup. Honestly, I would love to host a face painting party for my adult friends. I am sure it would be a blast. Kids or adults, we all love masks. Hopefully, you found some ideas for your next mask.