We all dream of our future homes in superficial ways. Whether having a Jacuzzi inside the house, an extraordinary headboard or a backyard like Neverland, all of us aspire of having something unique inside the house.
Whatever those are, here is a list of examples on how people brought their home design fantasies into reality. You can either recognize one you have been dreaming of or fancy all of them at once!
30 Photos of Unique Home Ideas
1. Ping Pong Door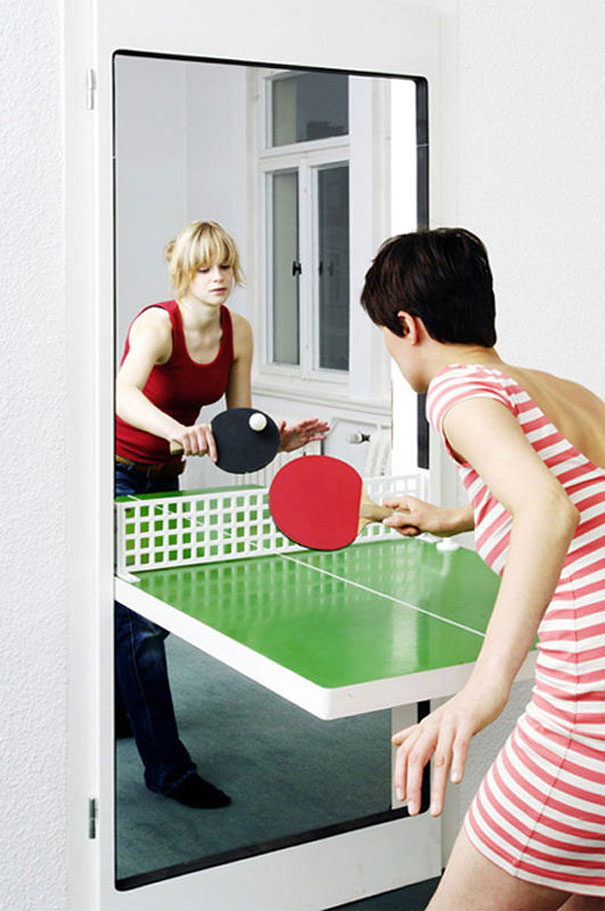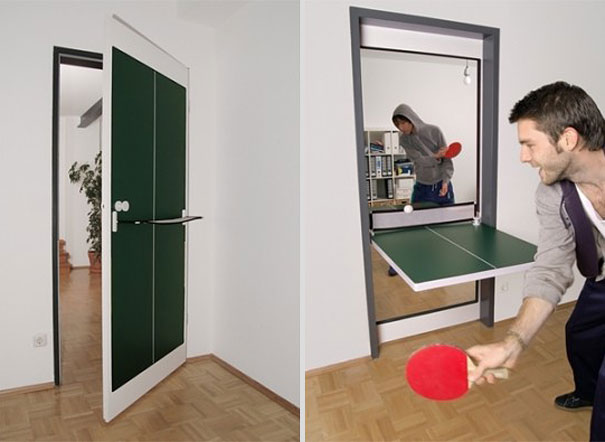 If you are a lover of Ping Pong, this reversible door is best for you and your mates!
2. A Chandelier That Makes Your Room Look Like You are In a Forest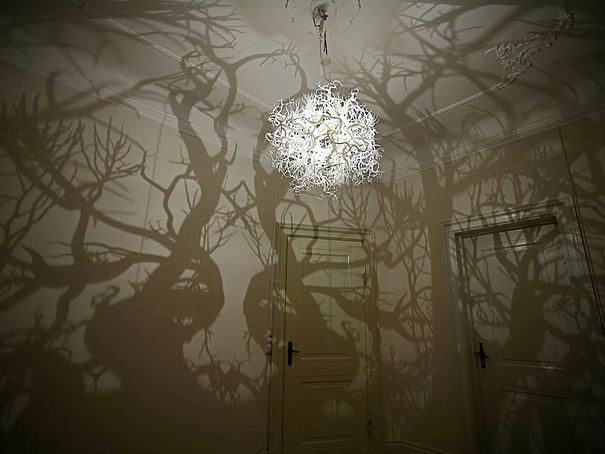 This might creep you out a bit, but it will surely give you an exceptional indoor experience.
3. An Indoor Slide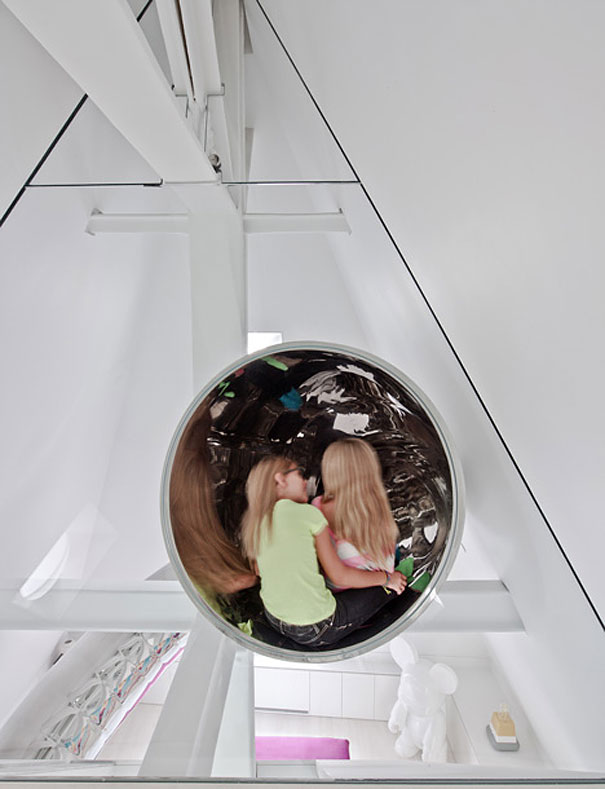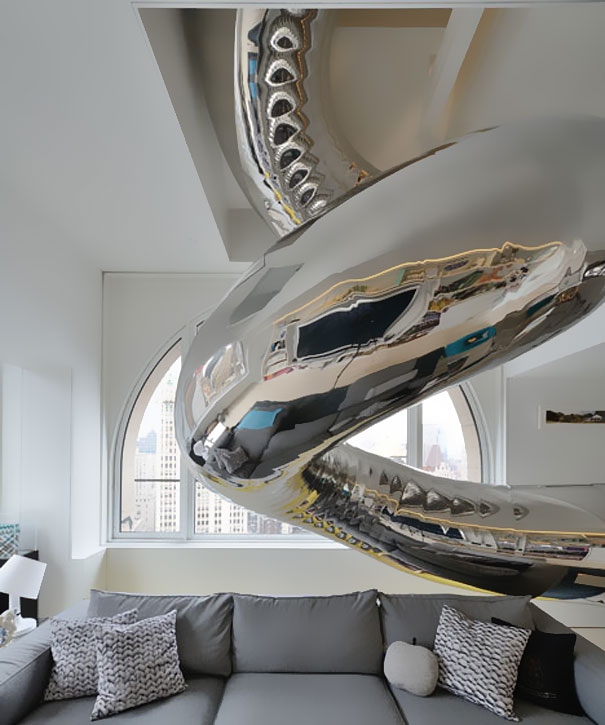 This is for all the non-morning people who can just slide and make coffee in an instant.
4. Pool and Dining Table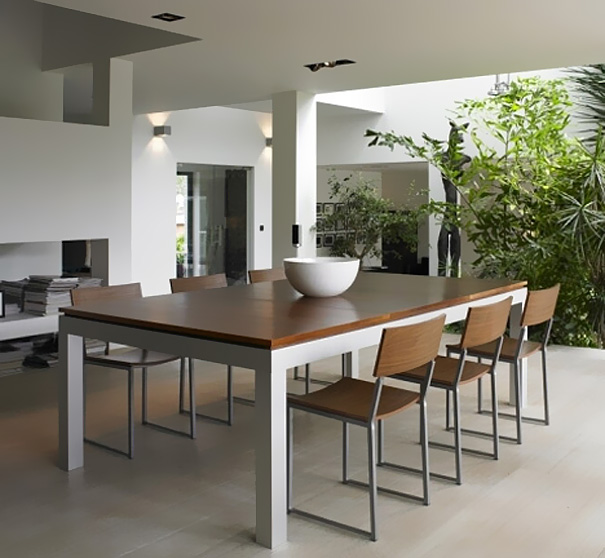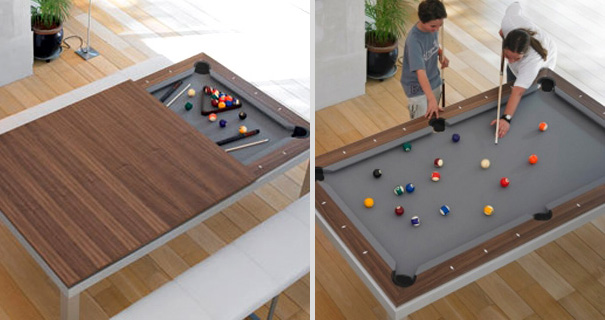 Indeed a space-saving device!
5. Hammock Bed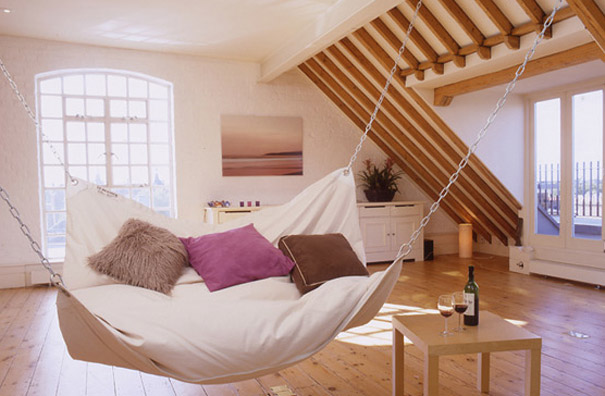 I can sleep in this all day.
6. Indoor Tree House for the Kids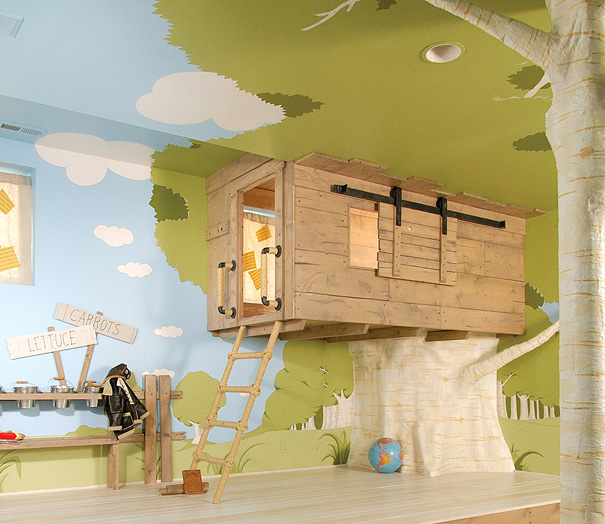 Bringing your children home will be effortless in the cute indoor playground.
7. Underground Spiral Wine Storage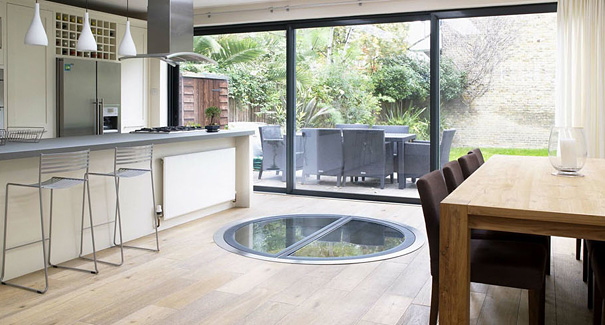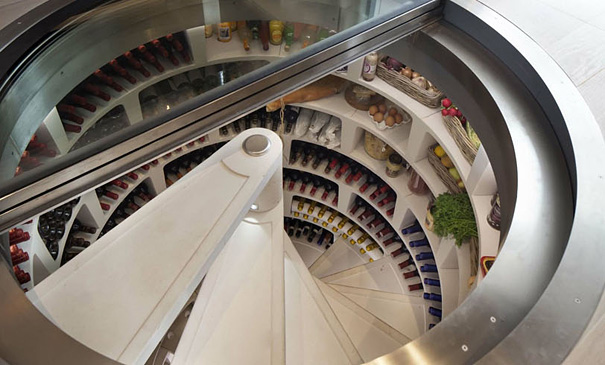 This looks so classy for wine lovers.
8. Over-the-Stairs Hammock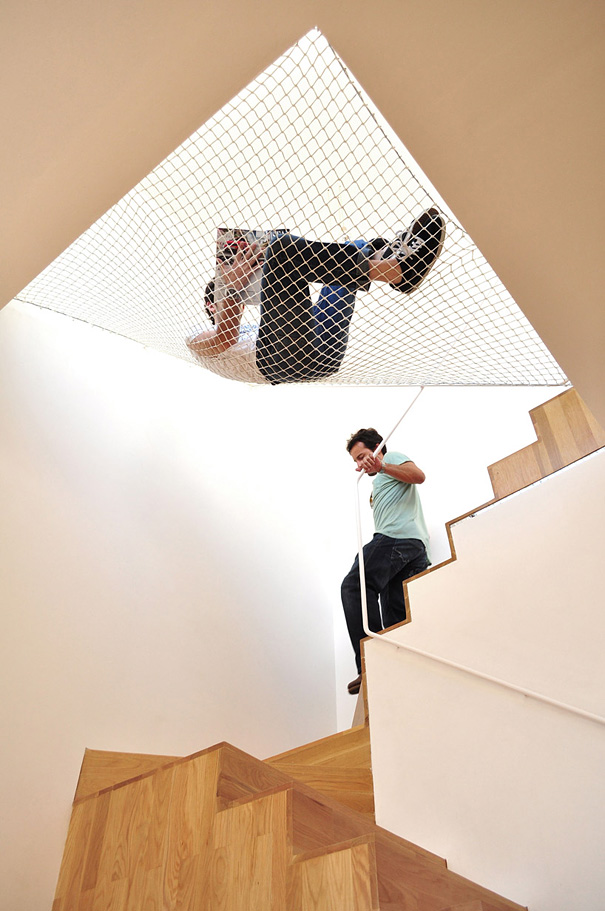 Who will enter straight to your room if you have this at home?
9. A Swing Set Table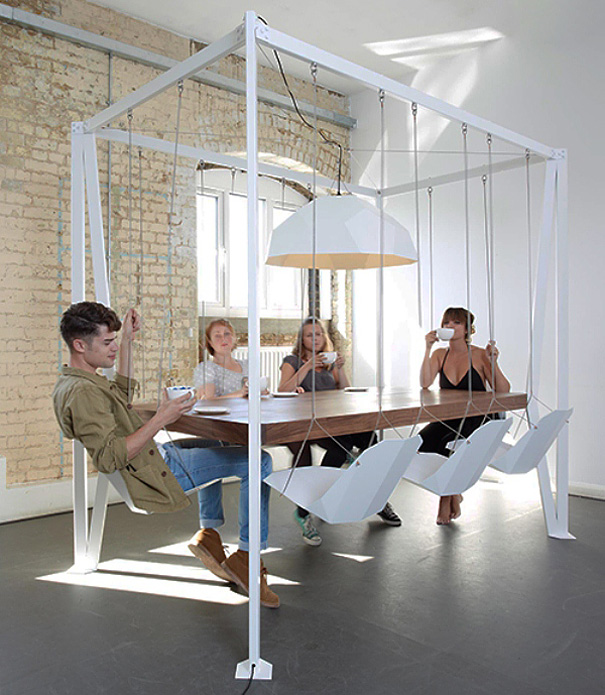 Literally just hanging around.
10. Spiral Staircase with Slide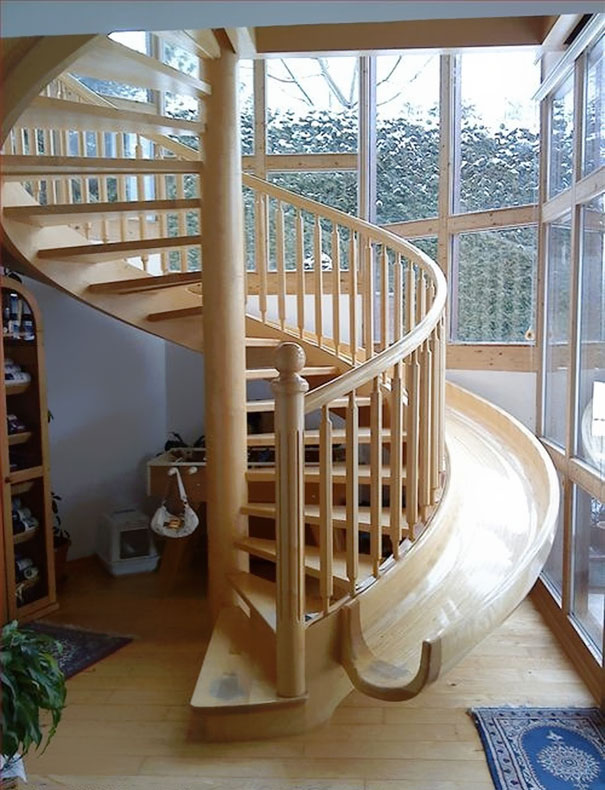 This will be an easy choice.
11. Pirate bedroom for the kids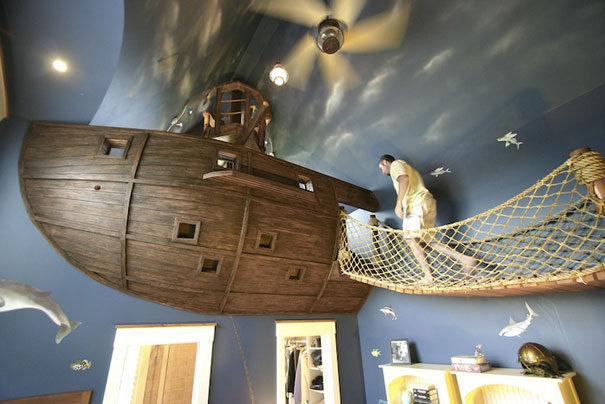 They'll be smooth sailing to sleep then.
12. Indoor Outdoor Pool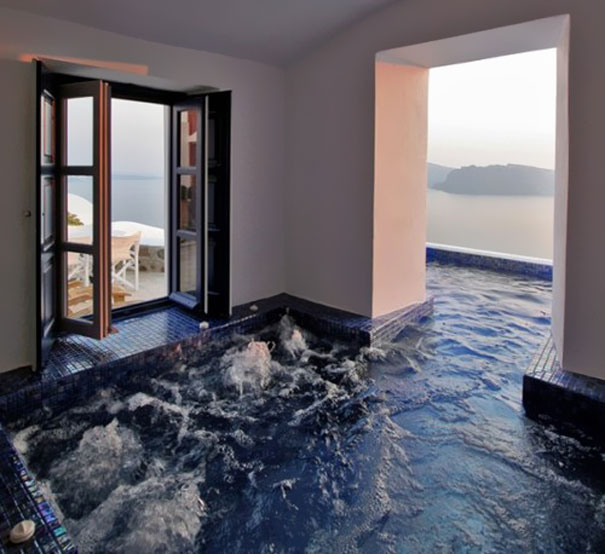 Jacuzzi and swimming pool in one!
13. Vertical Herb Garden inside the Kitchen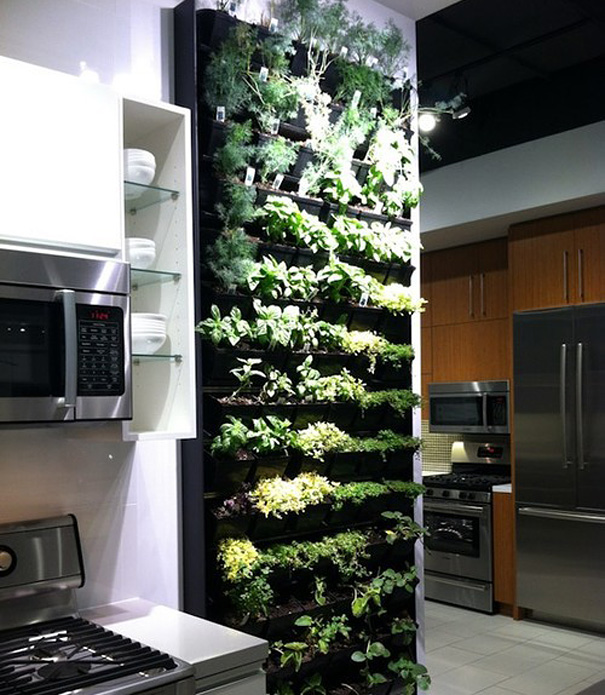 Pick your herbs fresh from the garden.
14. Glass Floor and an Open Shaft Below Your Bathroom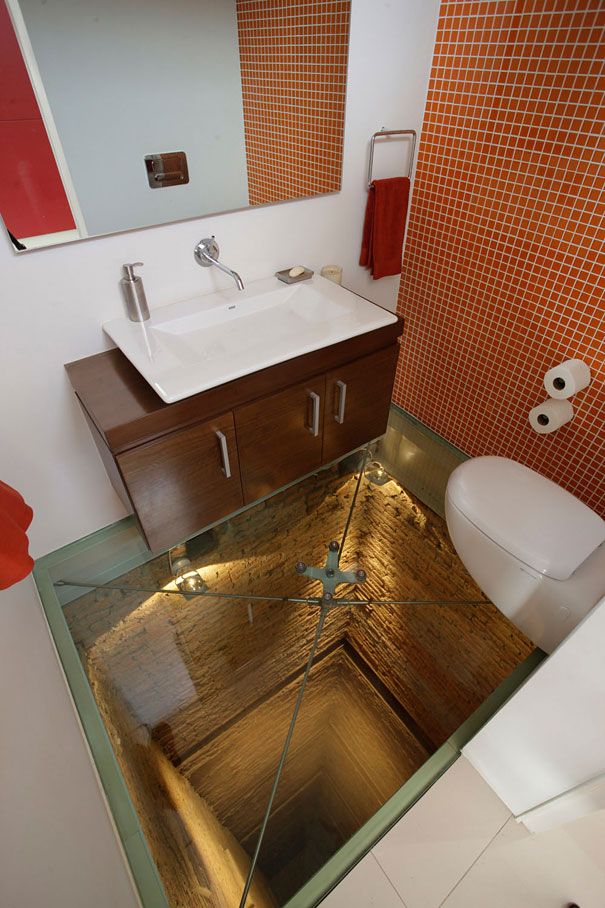 Nice view for a toilet activities.
15. An Aquarium Bed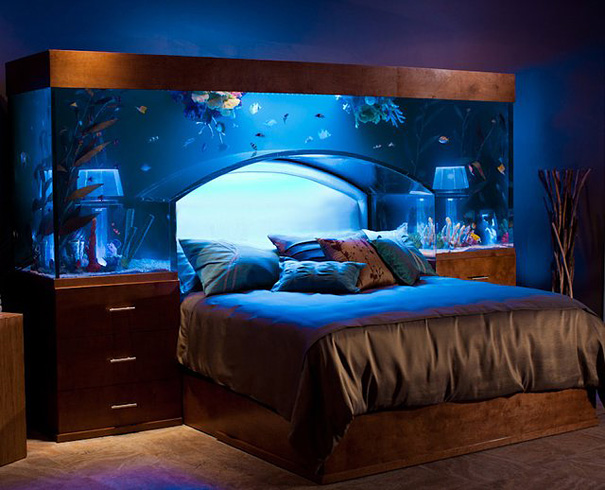 So many creatures watching you sleep.
16. Backyard Theater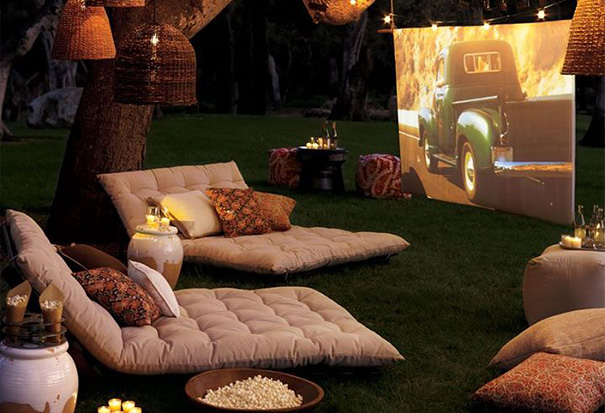 Movie nights will be so fun!
17. Understairs Storage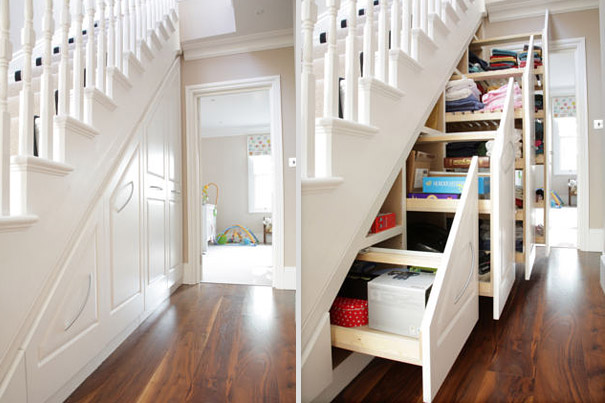 This saves a lot of space.
18. Cat Transit System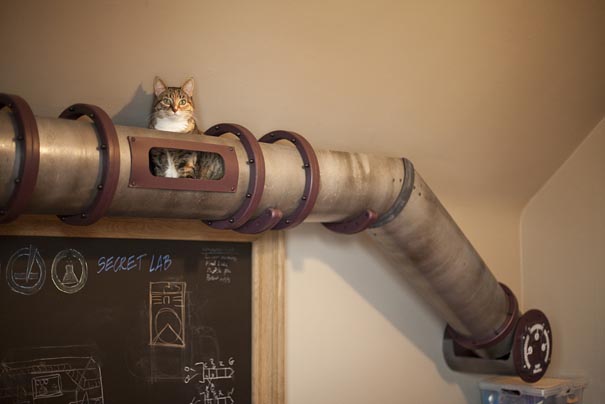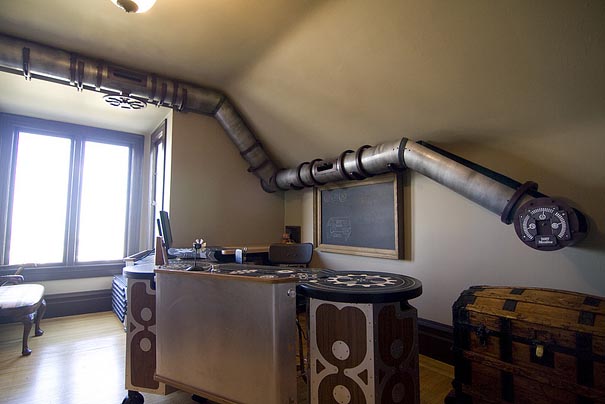 Your cat will bother you no more. This design can also do great with the fish, you'll be surprised.
19. Staircase Bookcase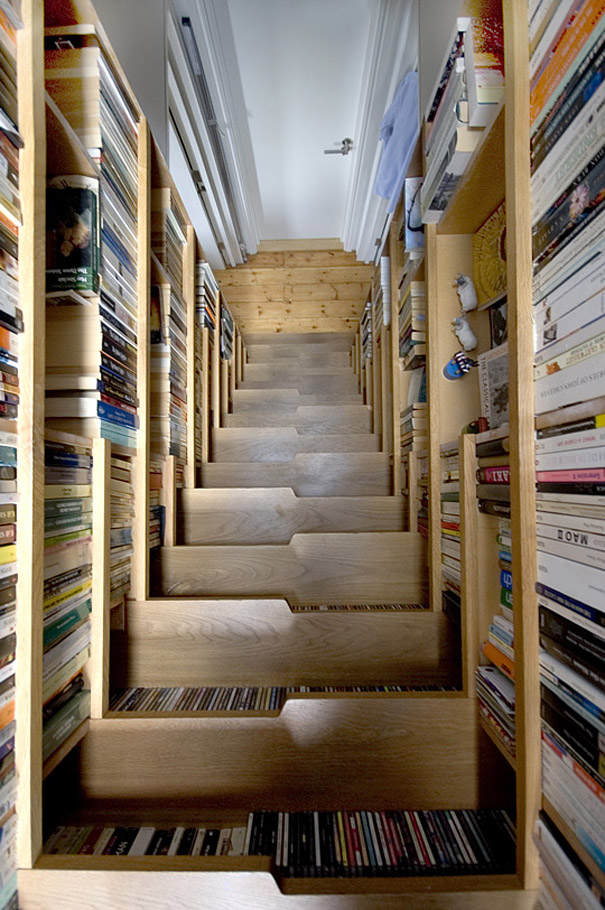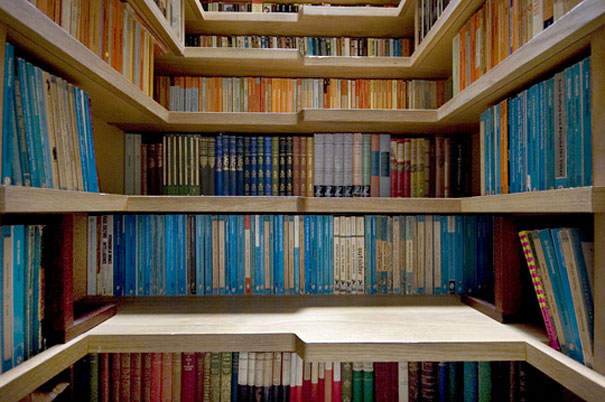 Readers will never leave the stairs again.
20. Indoor Beach Sand Under Your Work Desk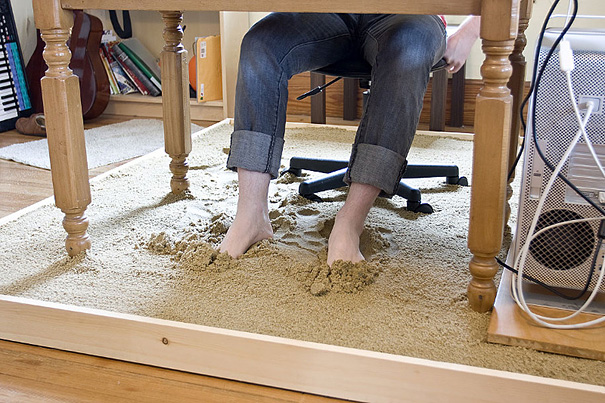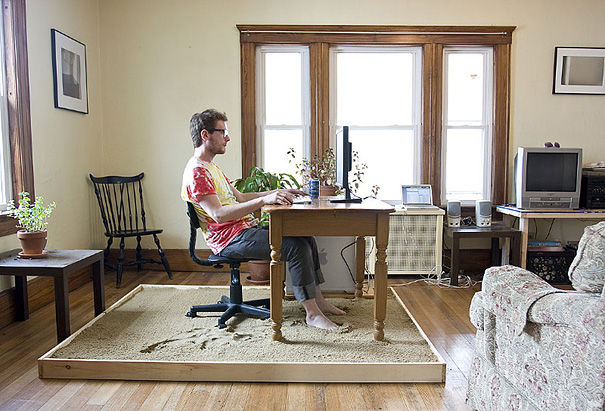 If you're a beach lover but you have to earn first, consider this a side trip.
21. Fire Pit Table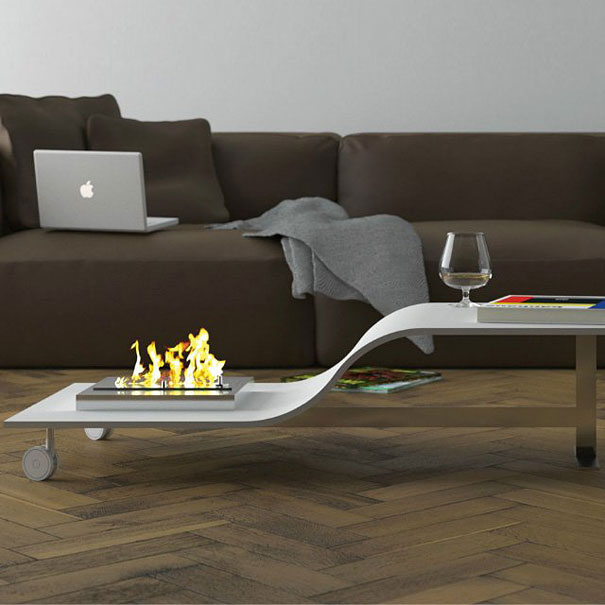 Get your fire place closer but classier.
22. Walk-in Pool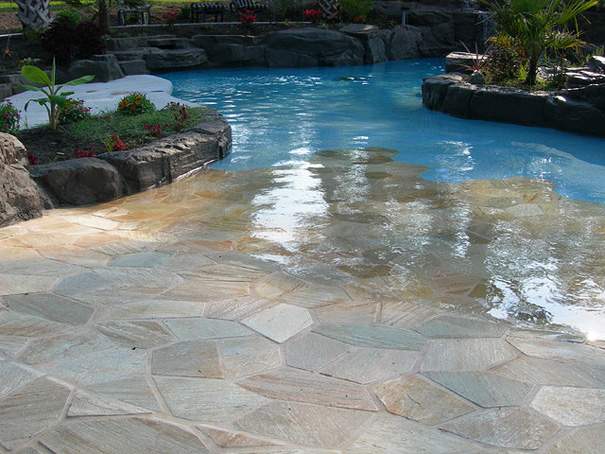 Get yourself a beach-like experience at your doorstep.
23. See-through Bath Tub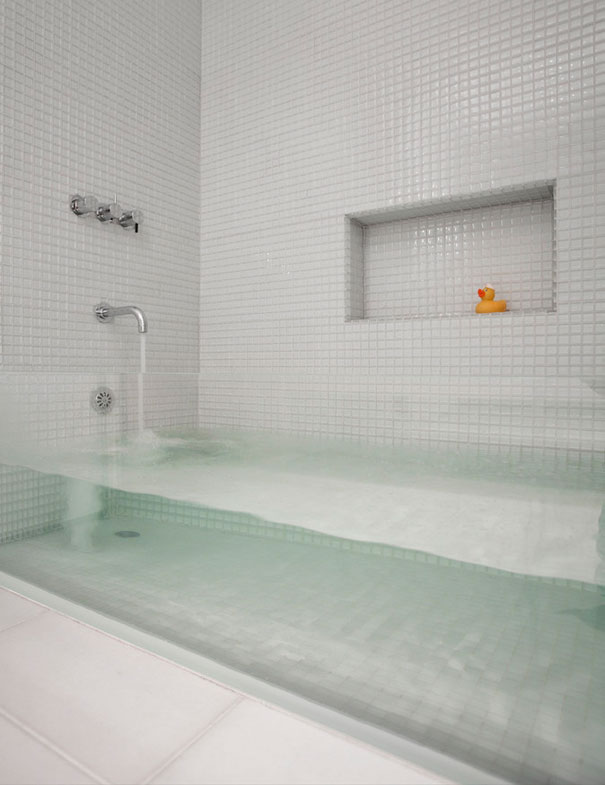 This looks more like a human aquarium.
24. Indoor Skate-park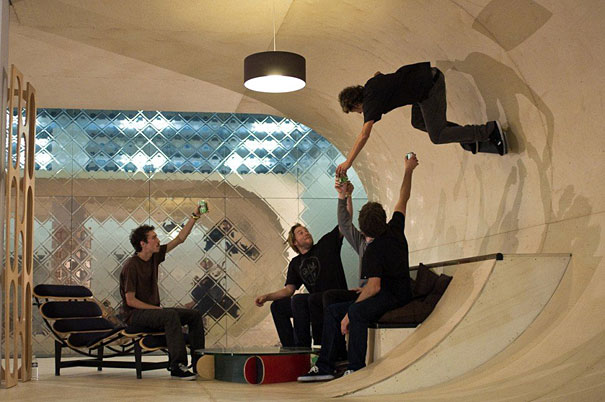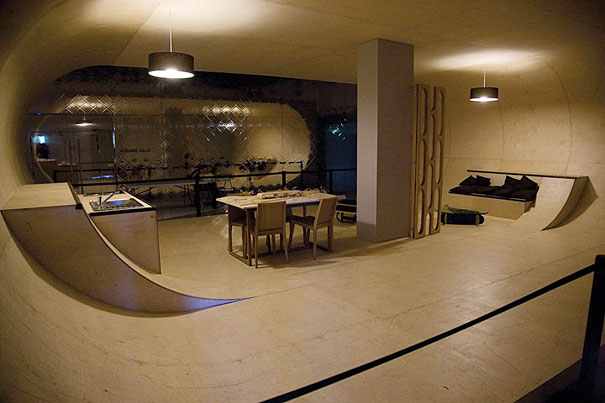 This will give you a "just skatin' in my room" kind of mood everyday.
25. A Wall That Plays Music When It Rains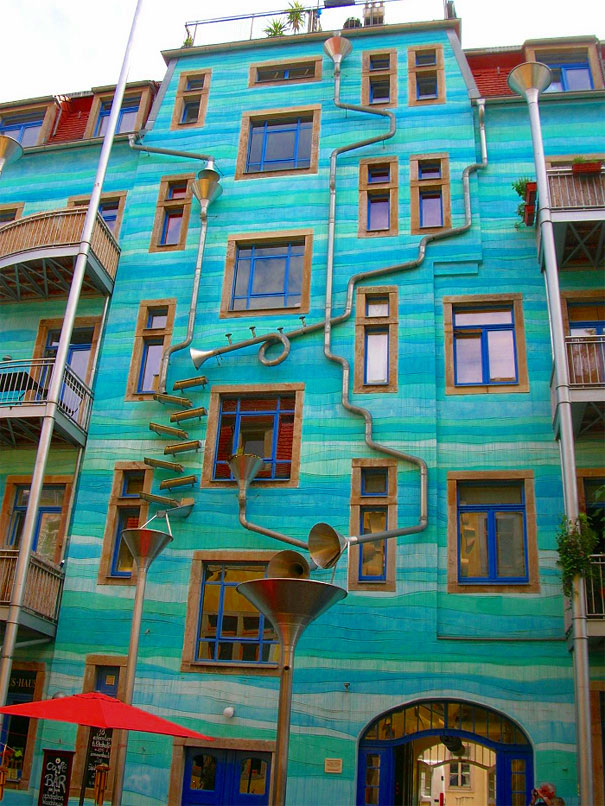 Get yourself a "home-phony" when it rains. Rainy days will never be dull and boring again.
26. Door of Swatches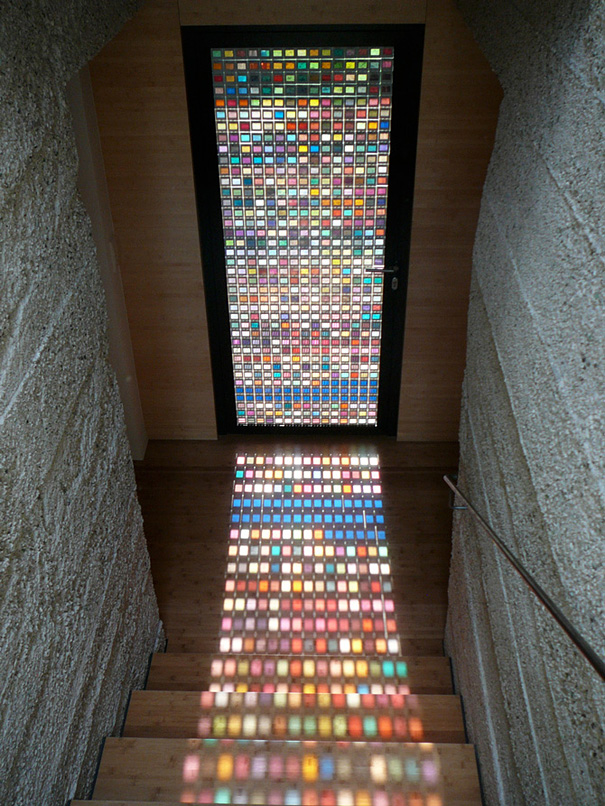 Sun-spawned color palette.
27. Beach-Themed Fire Pit on your Back Yard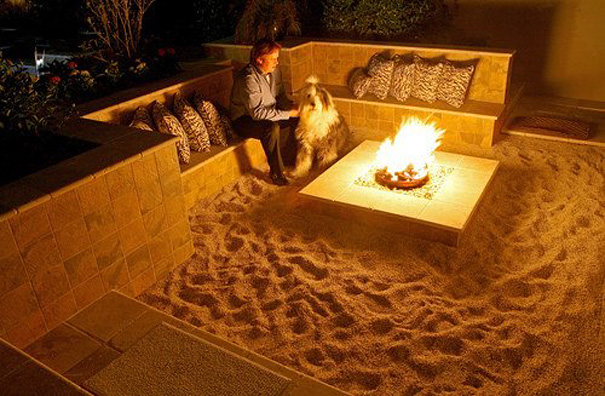 Bonfire with friends in beach sand will be perfect.
28. Catwalk Around The House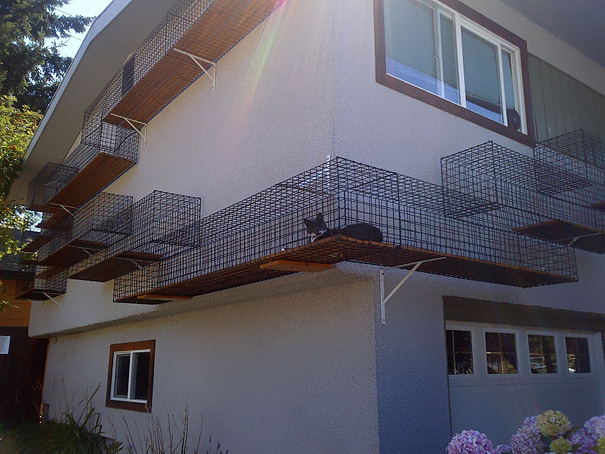 This does not even look like a hooman's house anymore. Howdy feline lovers!
29. Balcony Pool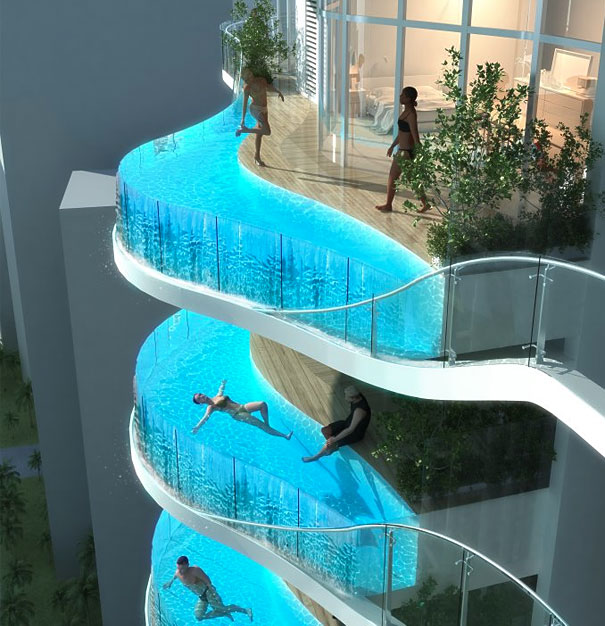 30. Backyard Office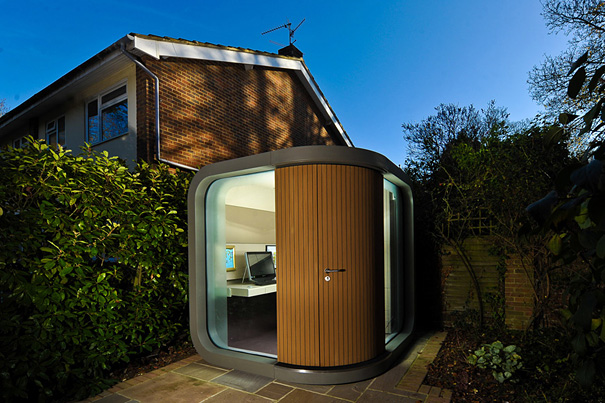 Let your office be kid-free.