Look whose womb these stars came from! Here is the A-list of celebrities' moms who helped their talented children break the barrier of fame.
Afro-American Beauts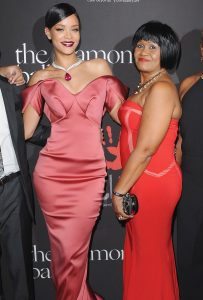 Rihanna and her mother Monica Fenty are glowing in their brunette skin tones.
Redeemer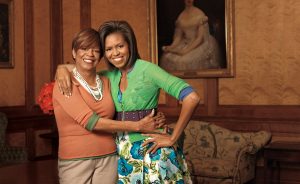 "She pulled me up when I've stumbled, she's pulled me back when I've run out line," says First Lady Michelle Obama referring to her mother Marian Robinson.
Swift Love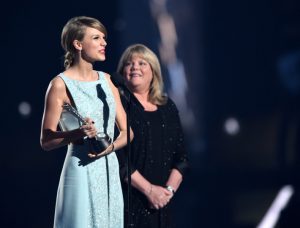 Taylor Swift refers to her mother Andrea as one of her closest friends who was always with her from the beginning.
Exceptional Lineage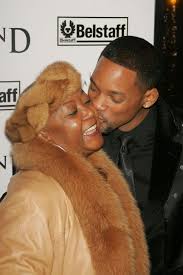 Will Smith's mother Caroline Smith has to be so proud of her kin. Her son, Will's wife and her grandchildren all have their names on the limelight.
Mother of Finesse

Filipina Bernadette Hernandez supports her son Bruno Mars during his 4-year-old impersonation of Elvis Presley in 1990.
Together to the Oscar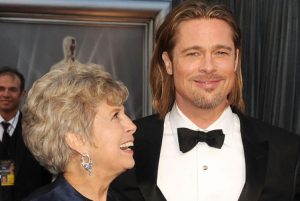 Brad Pitt's mother Jane shares with her son's sweet 2012 Oscar-winning moment.
We'll Never Sink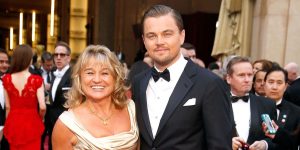 Irmelin Indenbirken, mother of the iconic Leonardo DiCaprio, named her son after artist Leonardo Da Vinci. She seemed to read his fate of being one too when he was born.
Looking at the Same Eyes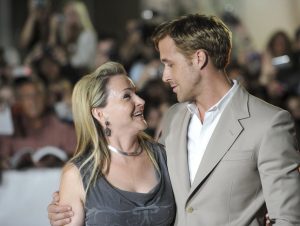 Ryan Gosling acquired his joyful eyes from his mother Donna Gosling on this photo taken during the premiere of The Ides of March in 2011.
Will Shake but not Break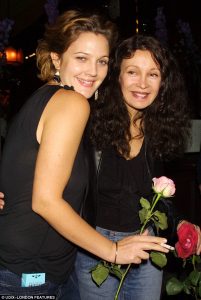 Drew Barrymore had a shaky relationship with her mother Jaid whom she was emancipated from at 15. But, Drew is still supporting her now financially saying, "I am grateful to this woman for bringing me into this world, and it would crush me to know she was in need anywhere."
Super Mom Creates another Super Mom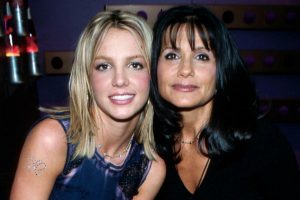 Britney Spears once wrote on Instagram that her mother Lynn taught her everything about being a mom.
Sharing a Lifetime of Joy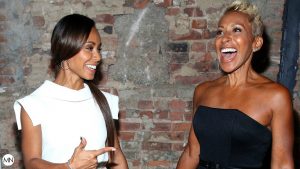 Jada Pinkett Smith shares a good laugh with her mother Adrienne Banfield-Jones from whom she clearly got her looks from.
Stunning Smiles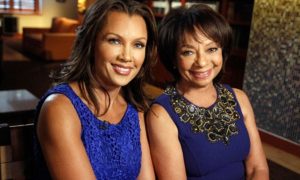 Vanessa L. Williams was blessed to share this pair of identical smiles with her mother Helen Williams.
Knowles Knows Best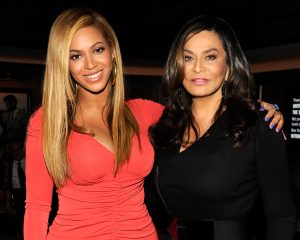 So this is the mother of the Queen Bey, what should we call her then? Tina Knowles' daughters are both pop icons.
Single Mom makes a Superstar
The world owes Teresa Augelio for raising her superstar daughter Alicia Keys on her own.
Success for the Family

Brandy and Ray-J's mother Sonja Norwood helped her children make it to the top through the success of her management company. Now, their success is paying her back.
Slayin' Together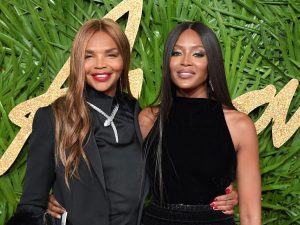 With a mother this gorgeous, you would not wonder why Valerie Campbell's daughter Naomi is now a supermodel.
Swagger Mom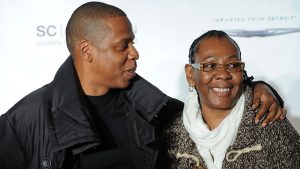 Jay-Z loved his mom Gloria Carter, a Brooklyn Native, more when she came out as a lesbian. She even recalled him tearing up when she made the confession.
Equally Dazzling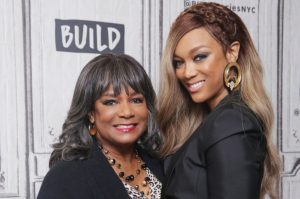 The super model and her super mom are best friends. Tyra Banks said in an interview that her mother Carolyn London's real gift is opening her self, soul and courage to her daughter.
The Rock's Bedrock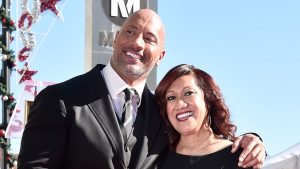 Dwayne Johnson once saved the life of the person who made him come to life, his mother Ata Johnson. Ata tried to kill herself when he was 14.
Mother of the Mother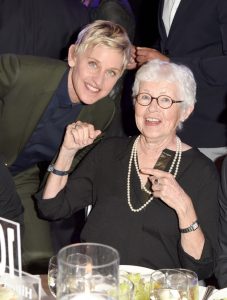 "So at 13, I kind of became an adult and was taking care of her.." Ellen DeGeneres said on helping her mom with her struggles after divorcing her 20-year husband.
From the Confidence of a Mother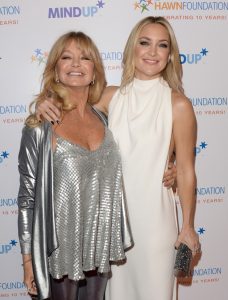 Goldie Hawn was a huge part of who her princess Kate Hudson is now, considering their intimate mom-and-daughter relationship.
The Real MVP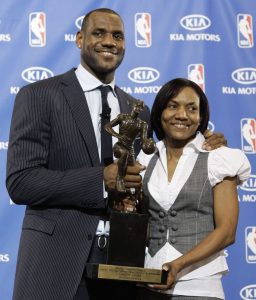 In this photo, NBA superstar Lebron James shares his MVP trophy with the real MVP, his mother Gloria in 2009.
Passing the Cutest Genes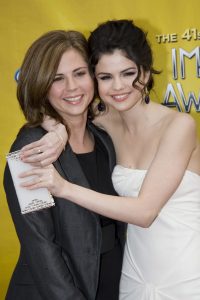 If there are two people who struggle with cuteness, that would be Selena Gomez and her mother Mandy Teefey.
One Less Lonely Mom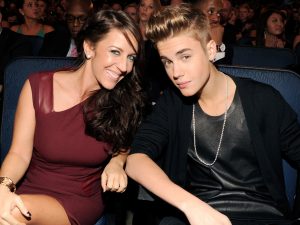 Justin Bieber once struggled to revive his close relationship with his mother Pattie Mallette after disappointing her. But at present, Pattie never fails to tell him how proud she is on what he has become.
Eyes Will Tell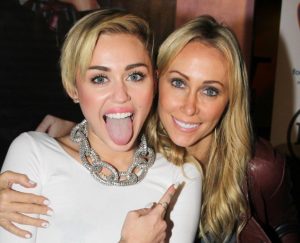 Miley Cyrus says she would not be the human she is now without the human that is her mother, Trisha.
Defying Differences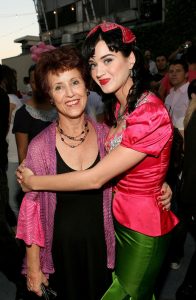 Katy Perry's mom Mary Hudson who is a Christian preacher and author praises God through the pain of seeing her daughter practice differing views.
Dedicating Their Works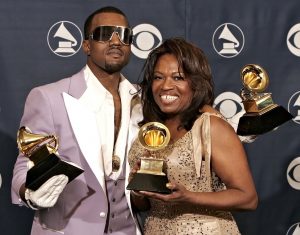 Kanye West's mother Donda once wrote a book "Raising Kanye" for him while the artist dedicates his songs "Hey Mama" and "Only One" to her.
Pushing Her Up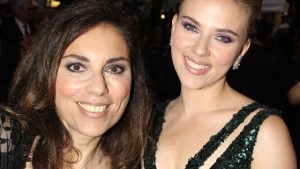 Scarlett Johansson's mother Melanie Sloan was a film buff. She used to take Scarlett to auditions when she was a kid.
A Mother of Five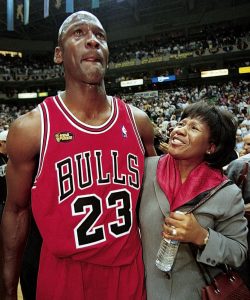 Deloris is NBA icon Micheal Jordan's mother, who always says she is also the mom of four other children she loves "every bit as much as my world-famous son."
Raising a Chef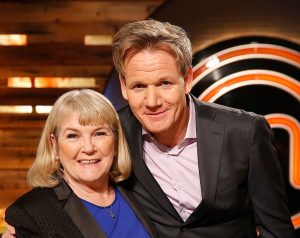 Gordon Ramsay's mom Helen says he use to help her cook as a kid, no doubt about his delicious career at present.