A toddler went missing in a rural home covered with hectares of woods and cornfields in Missouri. After almost 10 hours of search by a 100-man rescue team, the 3-year-old girl was found sleeping in the cornfield, with her loyal bestfriend, a Yorkshire Terrier puppy.
Loyal Pup Never Left 3-Year-Old Girl While She's Missing in the Fields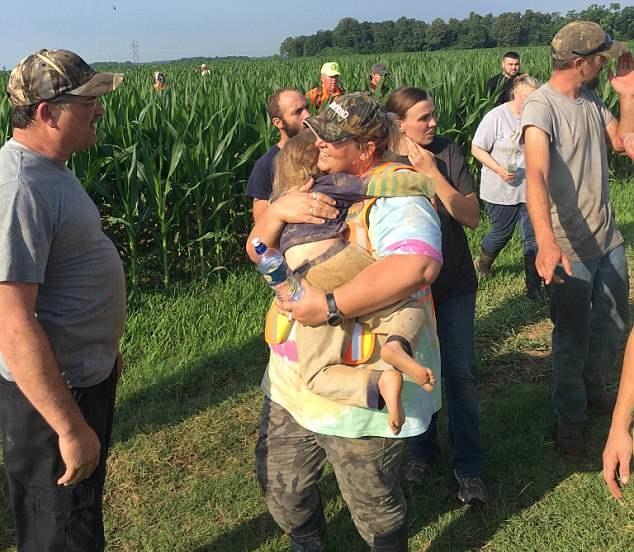 3-year-old Remy Elliott went missing Thursday night from her home near the town of Qulin, 175 miles south of St. Louis.
The rural home was in the middle of a vast cornfield. Realizing that she can't scour the meadows to look for her lost daughter alone, Remy's mother called 911 for help.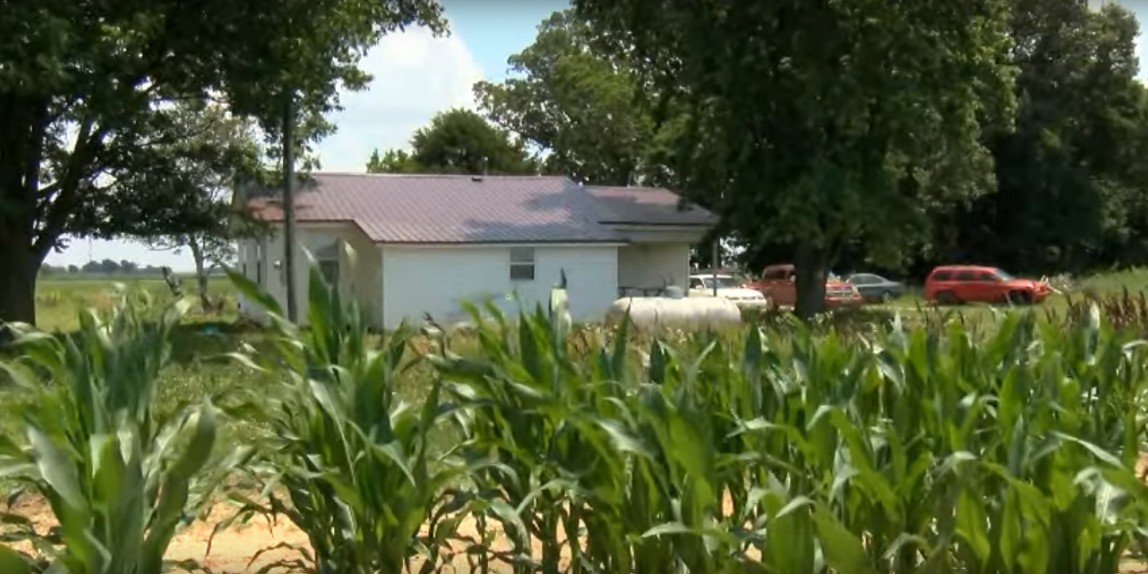 Heading the worried mother's request for aid, an intensive search and rescue operatiion began around 8:30 pm that day.
Missouri State Highway Patrol Sgt. Clark Parrott says the pursuit was composed with an ample number of people and a helicopter.
Despite this, they weren't able to trace Remy's location overnight.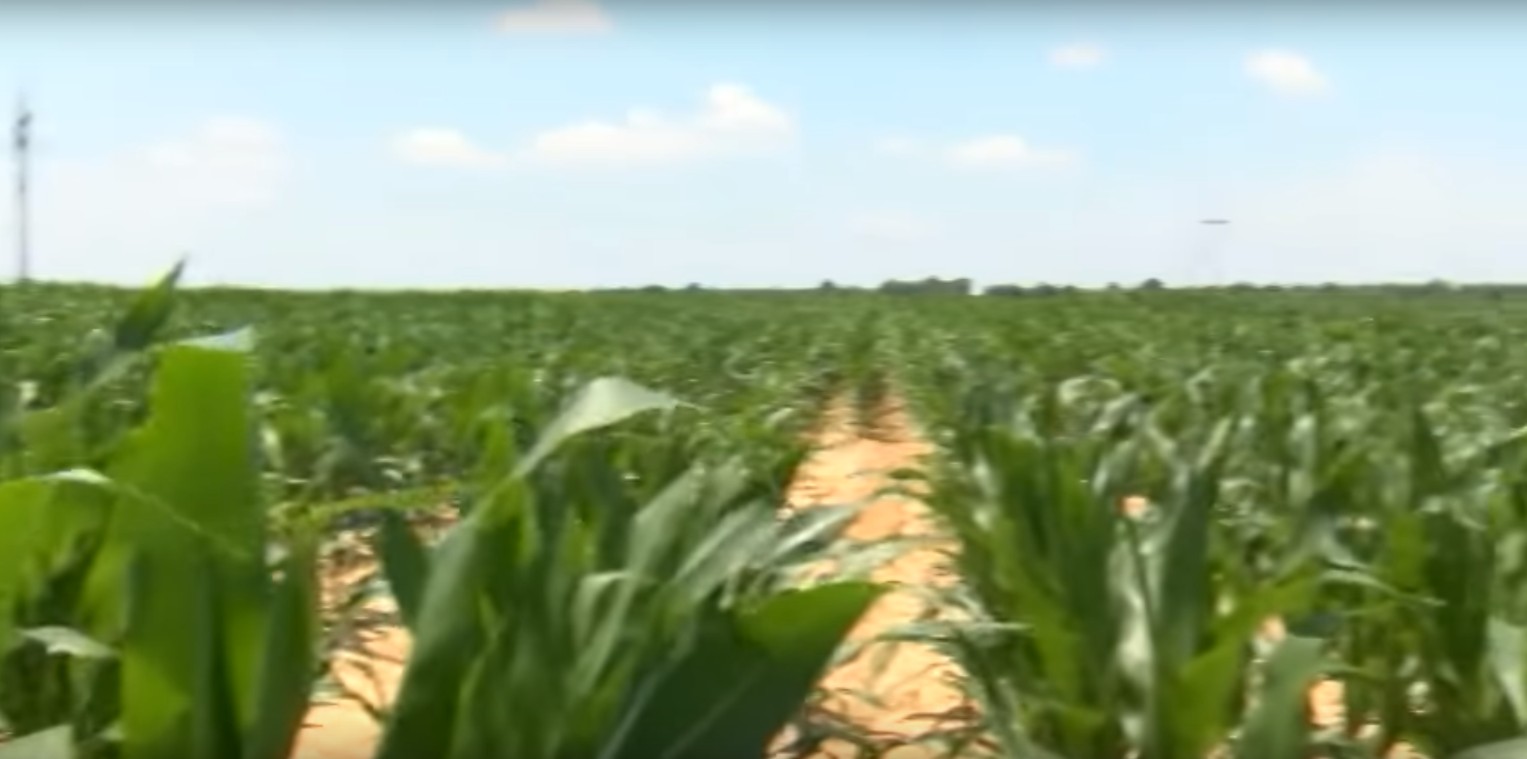 Joyfully just after 8am, search dogs began barking – and a tiny pup was heard yapping in response.
The team successfully found the girl in the middle of the cornfiled with her loving terrier named Fat Heath. Heart-warmingly, the loyal dog never left the girl while she was wandering away from her home.
"Why were you not scared?" Remy's mom Timber Elliot asked her. 
"Fat Heath was with me," responded the rescued little girl.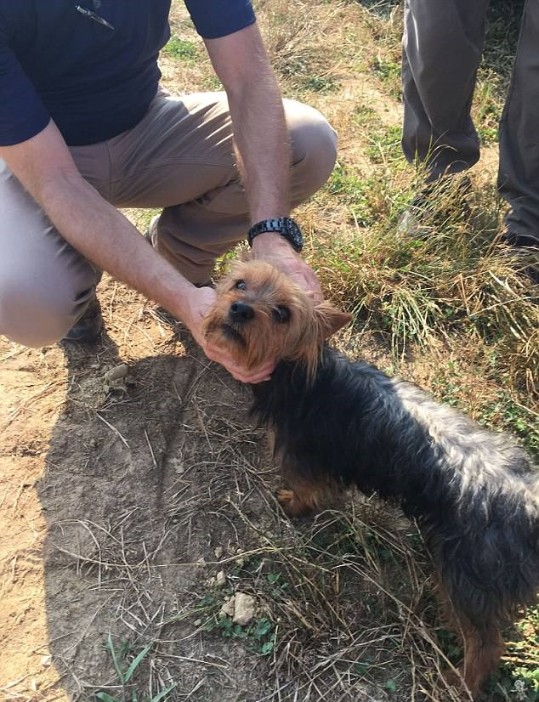 Remy had a lot of several mosquito bites but othrwise safe. The Black River Medical Center in Poplar Bluff examined her and she returned home with some ointment to treat her bites.
Following the successful rescue mission, the Missouri State Highway Patrol praised the effort in a tweet.
'This is what #Community looks like. Law enforcement, 1st Responders and community volunteers coming together to find a missing child. Her dog stayed by her side all night. #StrongerTogether,' the post read.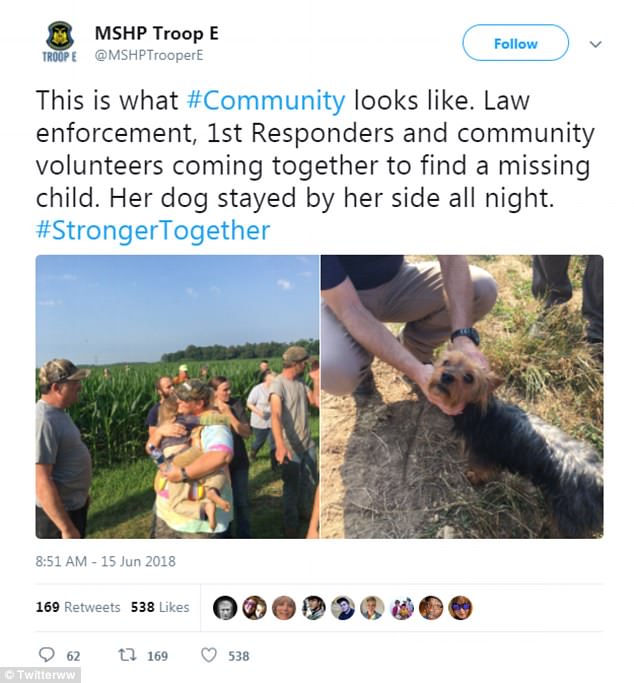 "I feel a lot better, especially since we know she is okay. She is back to her normal self now," said Timber.
Remy says that she wants to raise awareness in her small community so other parents never have to go through the same experience.
"Hopefully put a fence around the yard, or keep her inside," the relieved mother said with a laugh.
WATCH: