Jewelry comes in all shapes and sizes. From big hoop earrings to tiny necklaces, we can decorate ourselves in some really novel and interesting ways with jewelry. The wrists are perhaps one of the best parts of our bodies to accessorize, purely because there are so many cool things we can have there!
Over the course of our lives, we'll no doubt accumulate a great deal of jewelry and accessories to wear, but there are a few things that are simply must-haves. Just remember to find a way to organize all your jewelry!
Animal bracelet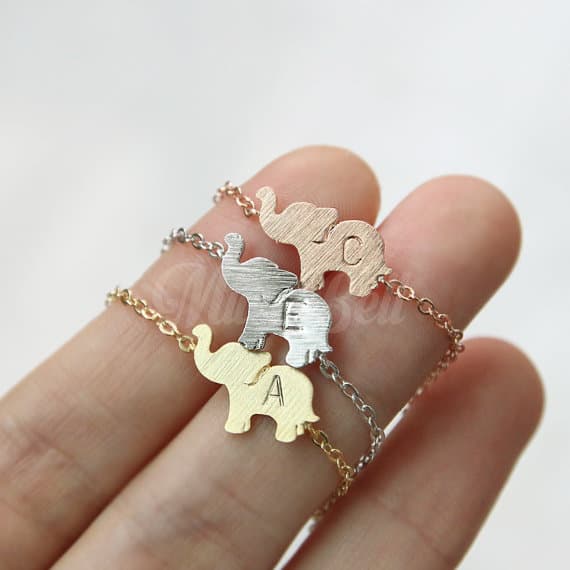 It's said that all of us have a spirit animal inside us, and while it might be hard to know exactly what that is, there are certain animals we usually gravitate toward. Some people are fierce and are at their best when part of a tight friendship group, which might explain their love of wolves, for example.
To reaffirm your own animal preference, I like the idea of wearing an animal bracelet. There are so many awesome designs from independent makers on Etsy – from birds to snakes and even leopards – that we're sure there's something for you.
Luxury watch
There are watches from Swatch and Casio if you don't want to spend much on a timepiece, but it really can really pay off in the long run when you have a beautifully crafted luxury watch. This is especially true if it's from a Swiss manufacturer like Rolex, Omega, or Tag Heuer.
The designs are enduring, the mechanisms are extremely durable, and have a level of fine craftsmanship you simply can't get from a cheaper brand. I know luxury goods often don't come cheap, which is why I suggest looking at second-hand stores online. If you prefer an Omega, for example, you could look on Chrono24 and you'll likely find something to fit your taste and budget.
Fitness tracker
The whole point of fitness trackers is that you can leave your phone behind on a run or swim, yet still be able to track your progress, along with having useful features like GPS and a heart rate monitor.
Many of today's smartwatches have the same functions, such as the hugely popular Apple Watch, but if your whole reasoning for getting a fitness tracker is to disconnect from the grid for a while, then a smartwatch won't help! The designs of fitness trackers can vary from brand to brand (some are a bit odd), but there are a lot of amazing and gorgeous-looking models, like the Fitbit Charge 2 and the Huawei Fit. Be sure to read about the positives and negatives of some of the most popular fitness trackers.