We've had Cristiano Ronaldo, David Beckham, Jaime Vardy, Novak Djokovic, Rafael Nadal, Levis Hamilton, Dwayne Wade and many other hot male athletes to gaze at. But what is underestimated in the world of professional sports is females. Or more specifically, extremely hot female athletes. Well, no more. I present to you some of the most stunning women you'll find in the sport world.
1. Hilary Knight – Professional Hockey Player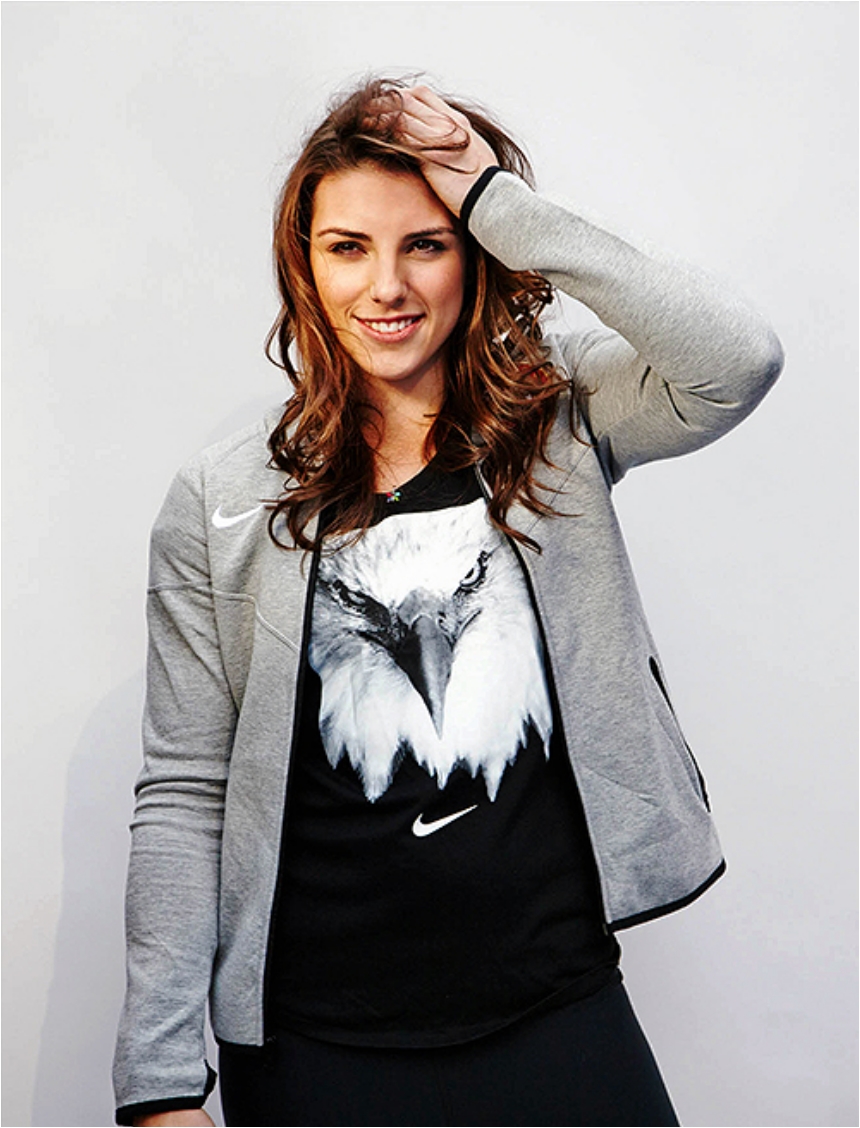 You won't find many sexy photos of Hilary online, but she has once posted naked for ESPN. For a 2014 issue of "The Body", the sports magazine undressed Hilary, and we have to thank them for it. She is a champion on the field, and a beauty outside of it.
2. Maria Sharapova – Professional Tennis Star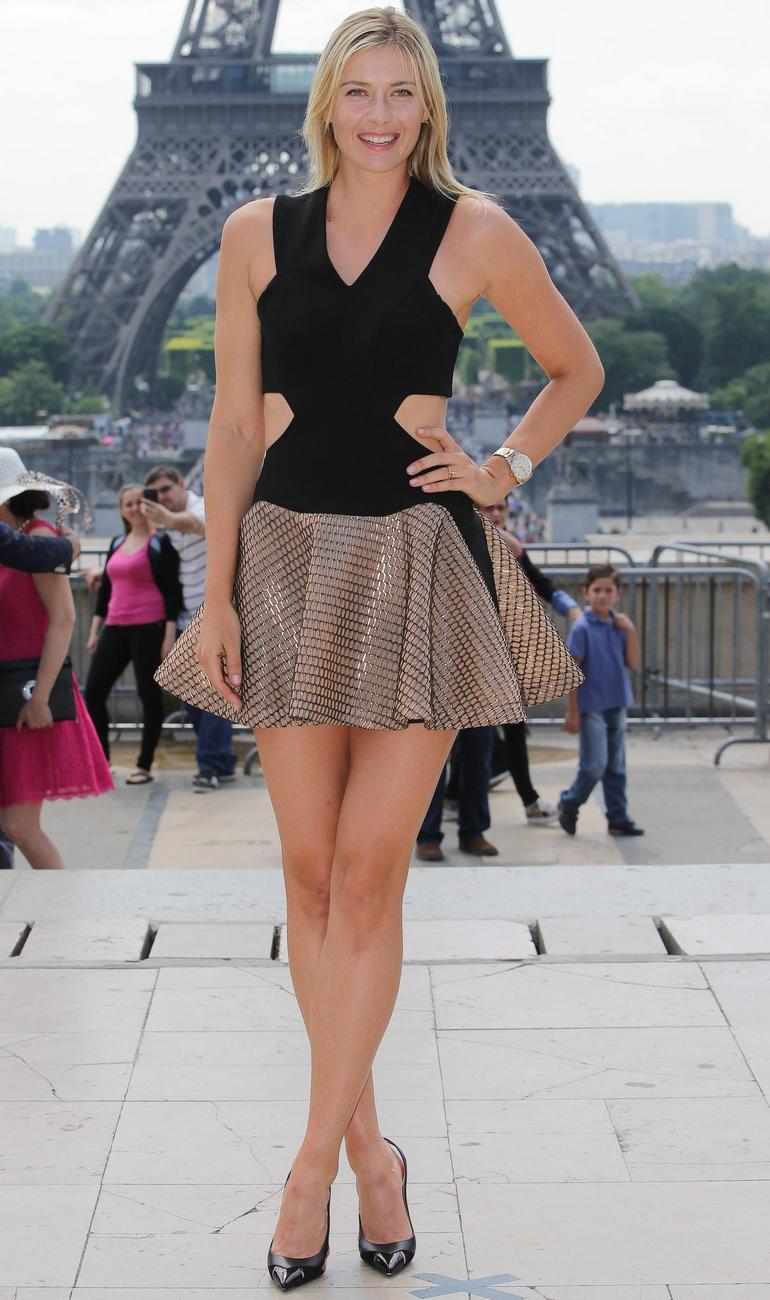 Sharapova has been voted one of the sexiest and most beautiful ladies in the world a number of times. The blonde Russian beauty is one of the reasons many males watch professional tennis, and who can blame them? Seeing a beauty like Sharapova in a short skirt is not a sight you would ignore.
3. Darya Klishina – Long Jumper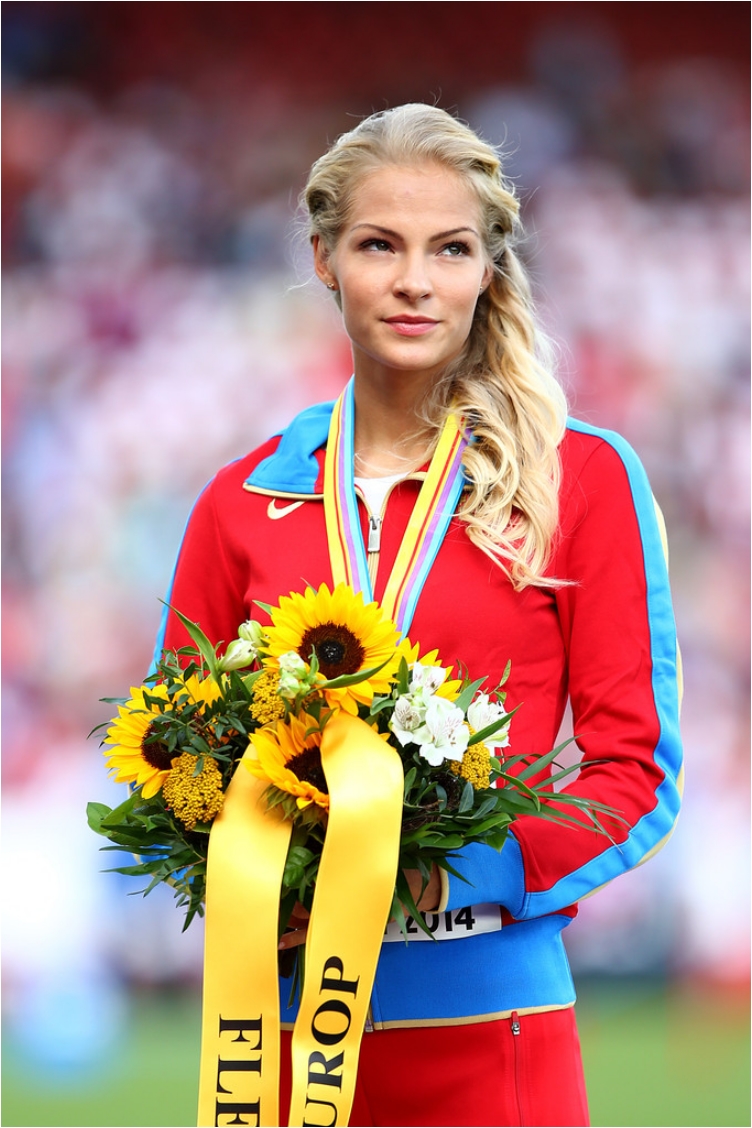 Without her long jumps, Darya would be just another pretty model. But she is also successful on the field, having won the European Championship in youth, adult and indoor category. She hasn't won any award in the past few years, but her beauty wins her awards on a daily basis.
4. Antonija Misura  – Croatian Professional Basketball Player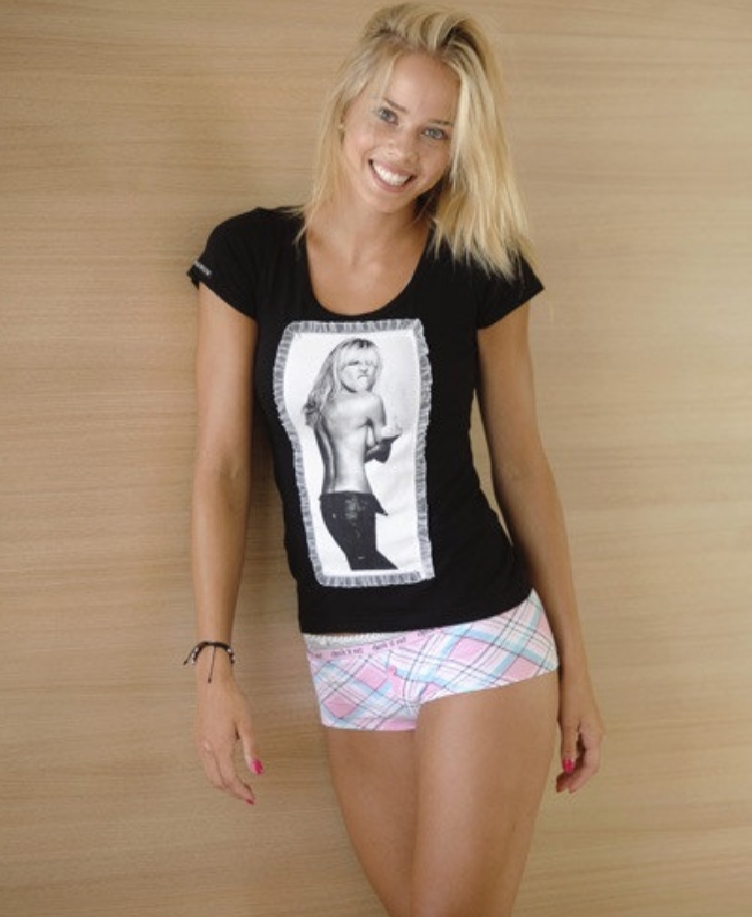 Antonija was voted one of the most beautiful women athletes at the 2012 London Olympics. The bad news for men is that she is taken. Last year she married her long-time boyfriend in her hometown of Shibenik. But boys can always check her Instagram feed for some pics of the beautiful basketball player.
5. Alicia Sacramone – Retired American Artistic Gymnast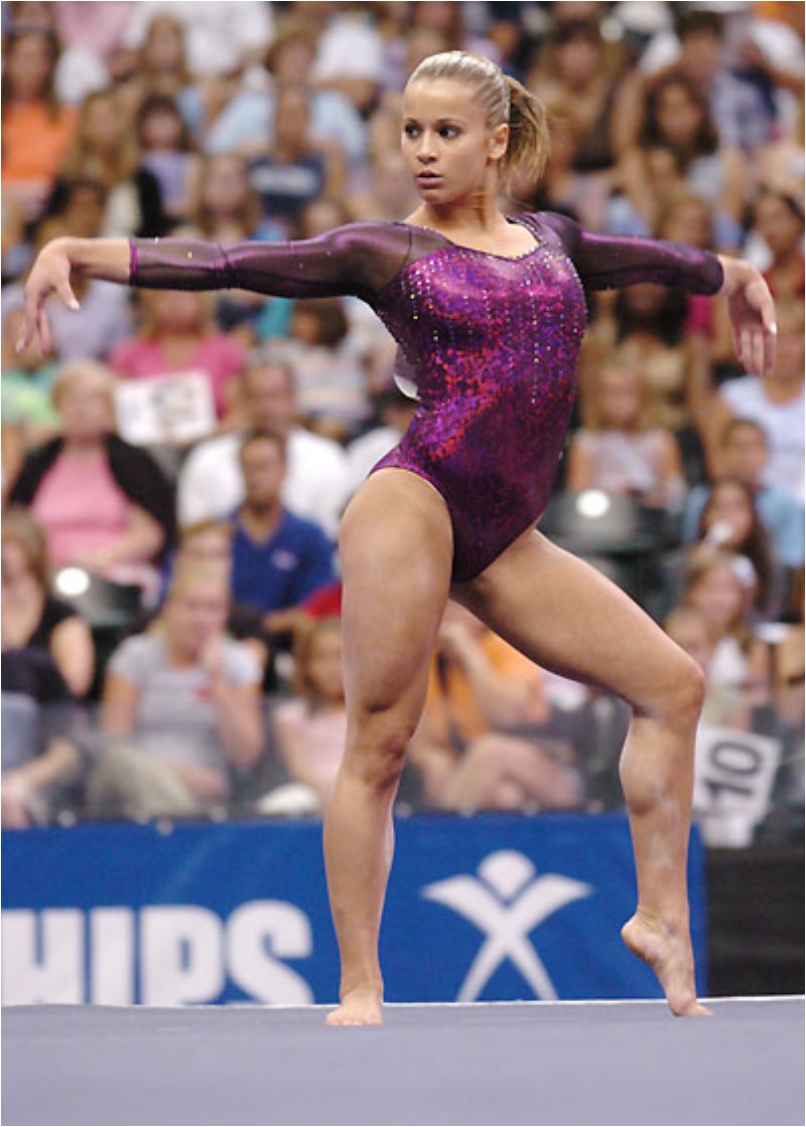 When you start gymnastics at the young age of 8, you know you'll have a body to die for in your later years. Alicia is just 28 years old, but she retired from professional sport. However, she can afford a retirement, since her 10 medals make her one of the most accomplished athletes in the history of United States.
6. Sierra Blair-Coyle – Professional Rock Climber
Sierra is more than just a rock climber. She is a model as well, and brands herself on social media. She posts a picture of herself every day on one of her social media accounts, where she often poses similar as in rock climbing. And she runs a Q&A on Tumblr. What more can you ask for?
7. Tanith Belbin – Canadian-American Ice Dancer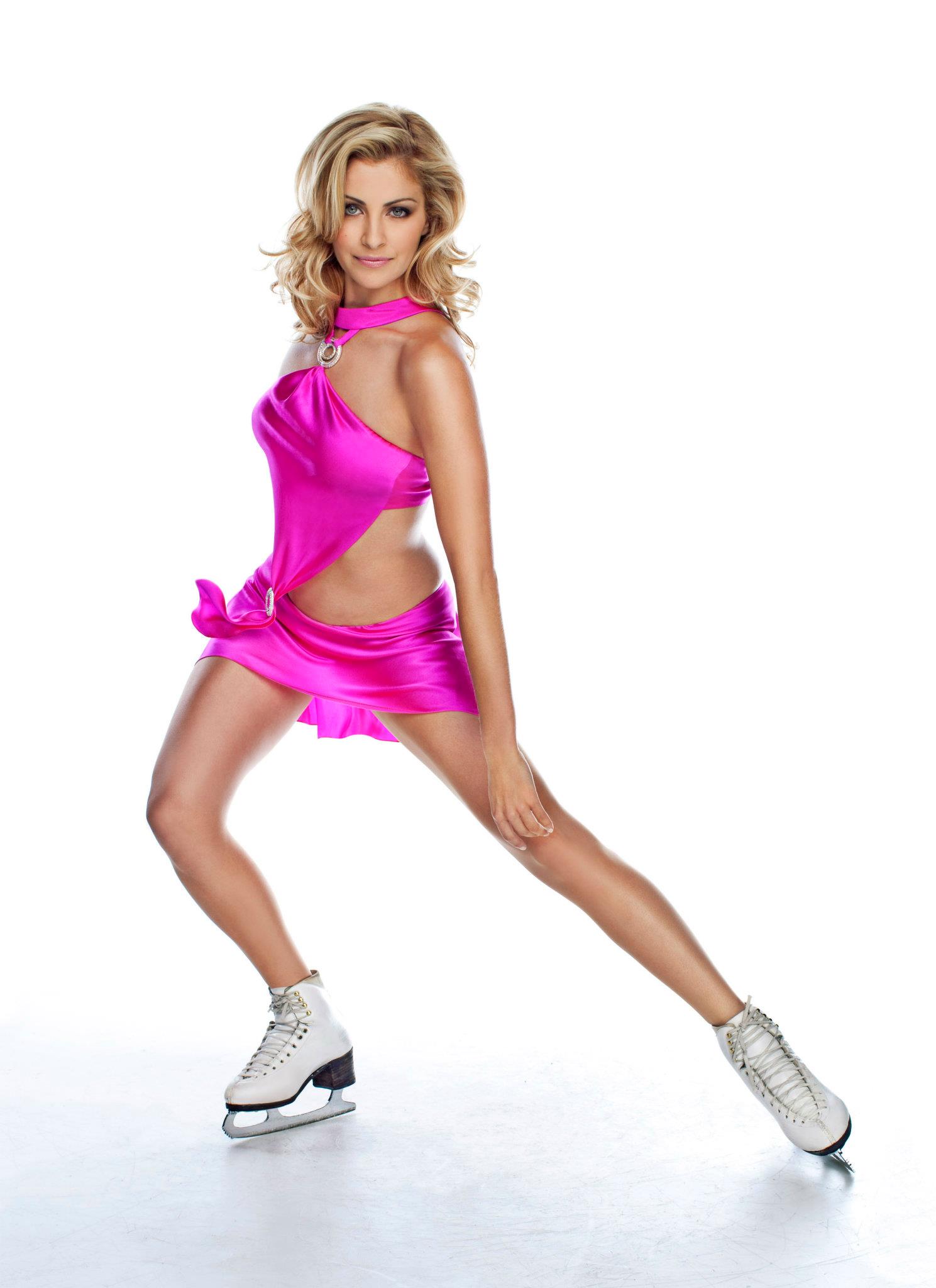 Tanith has a dual citizenship, and has competed for both the United States of America and Canada. She announced her retirement in 2010, and since then, she works as a mentor and participates in ice skating programs. She got married in 2015.
8. Sally Fitzgibbons – Professional Surfer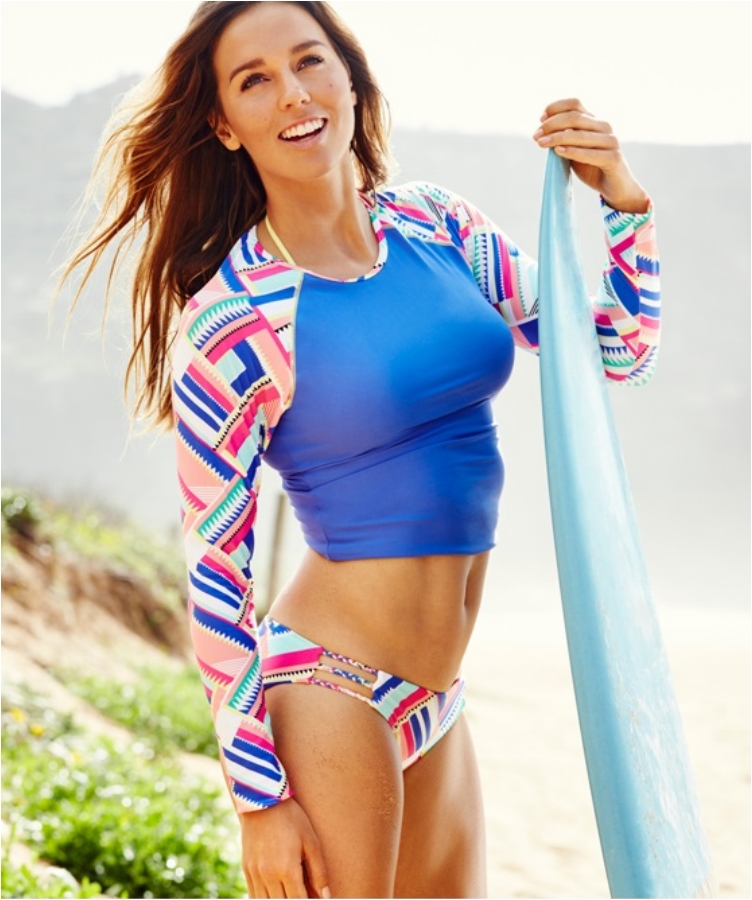 When she jumps on the surf board, you know you are in for a spectacle of skill. But her rocking body doesn't go unnoticed, and many consider her as one of the sexiest surfers of all time. Can you blame them? Surfers have always been hot, but Sally is just surreal.
9. Caroline Wozniacki – Professional Tennis Star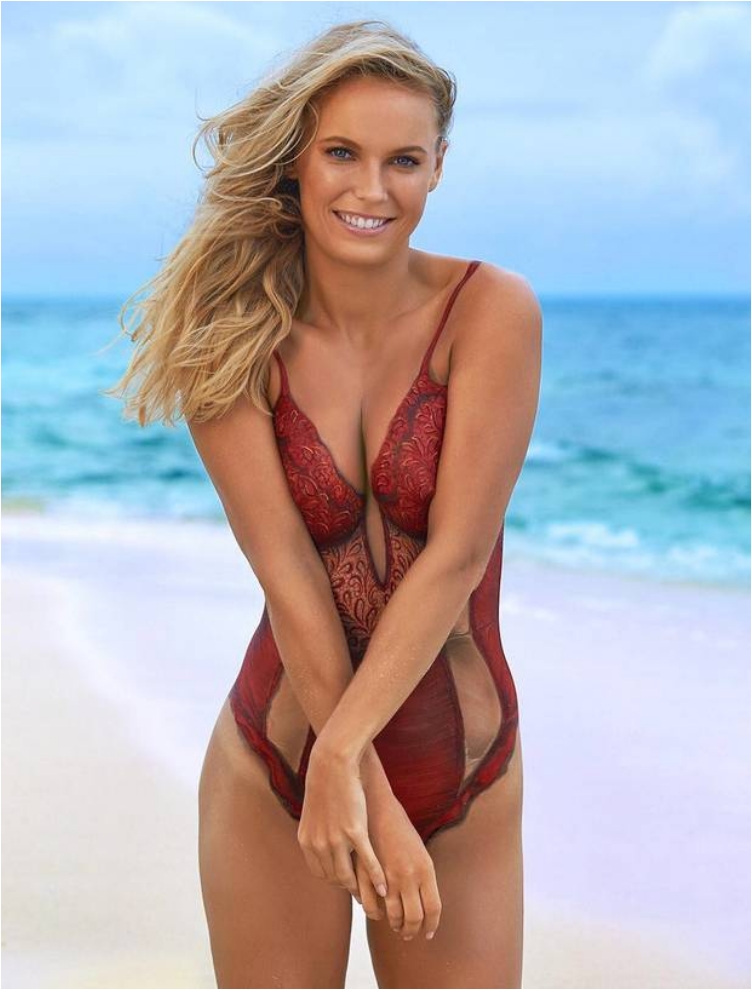 Caroline is having a hard time in the world of tennis lately, having fallen off the rankings. She had few injuries derail her career in the past years, and it is a shame we don't see her more on the tennis court. But that hasn't stopped her from looking hot as ever in commercials and photos.
10. Alexandra "Aly" Raisman – Artistic Gymnast , Olympic Gold Medalist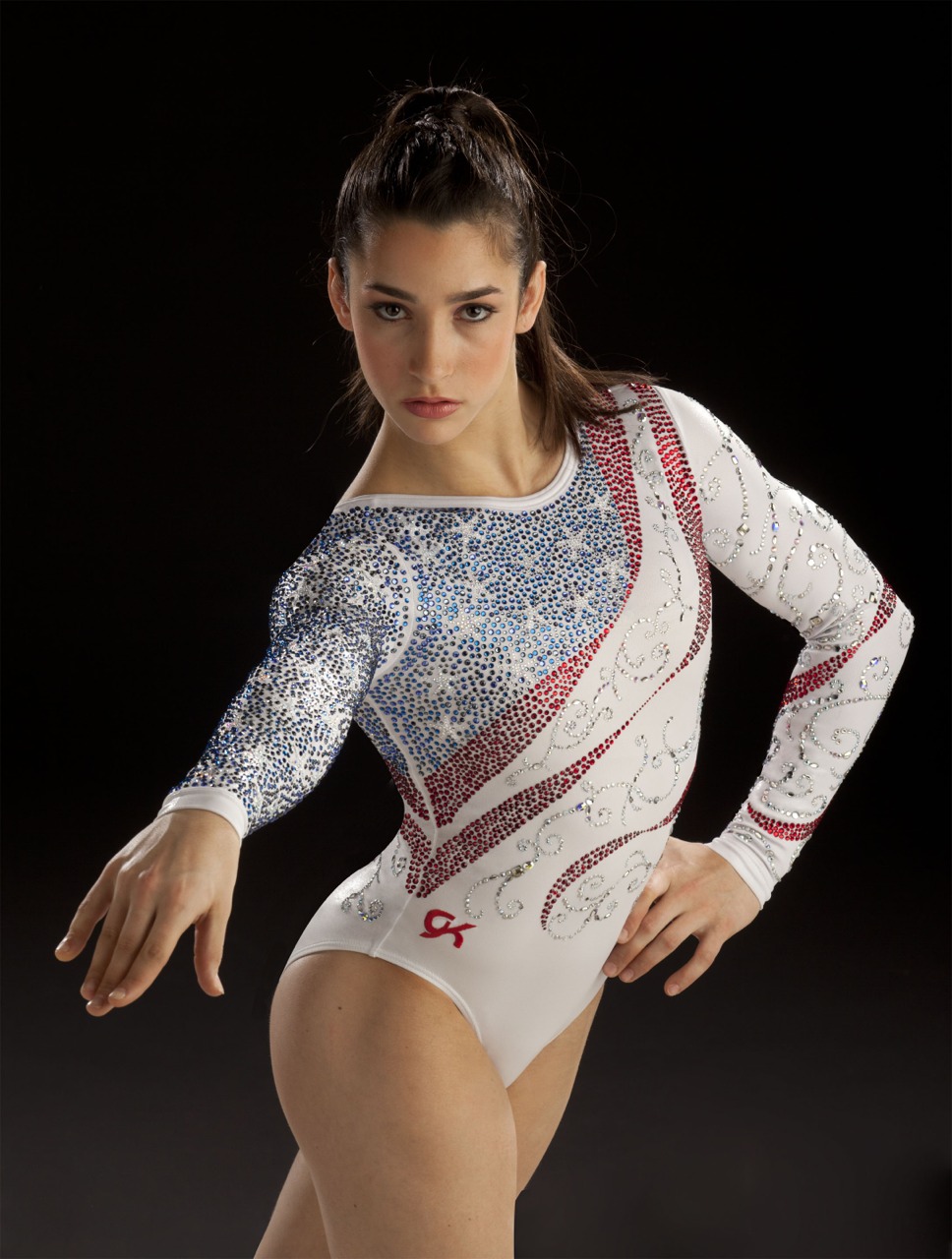 Alexandra is just 22 years old, and we can expect more from this young beauty. She was the captain of the US Gymnastics team at the 2012 London Olympics where she won the gold medal. She is approaching her 20s in a different way than other teens. While most are preparing for college, she is getting ready to give everything she has to the sport at the Rio 2016 Olympics.
11. Lindsey Vonn – US Ski Team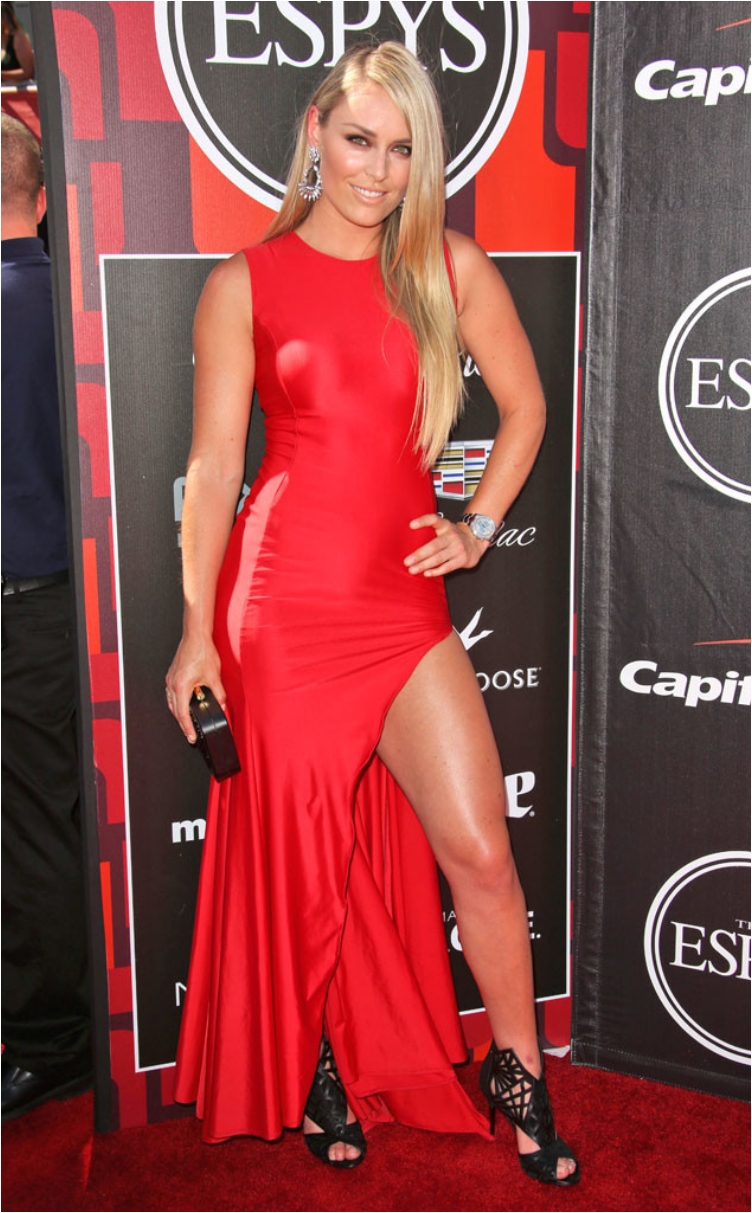 Lindsey is one of the most fearsome women in the world of sports. She has been part of many photoshots so far, and her sexy body is a delight at the red carpet. But her spirit, her competitiveness, is what separates her from women all around. Vonn has said over and over that she would love to compete against men on the ski track, and she might get her wish after 2018. She tried it several times, but was forbidden.
12. Anna Rawson – Professional Golfer and Model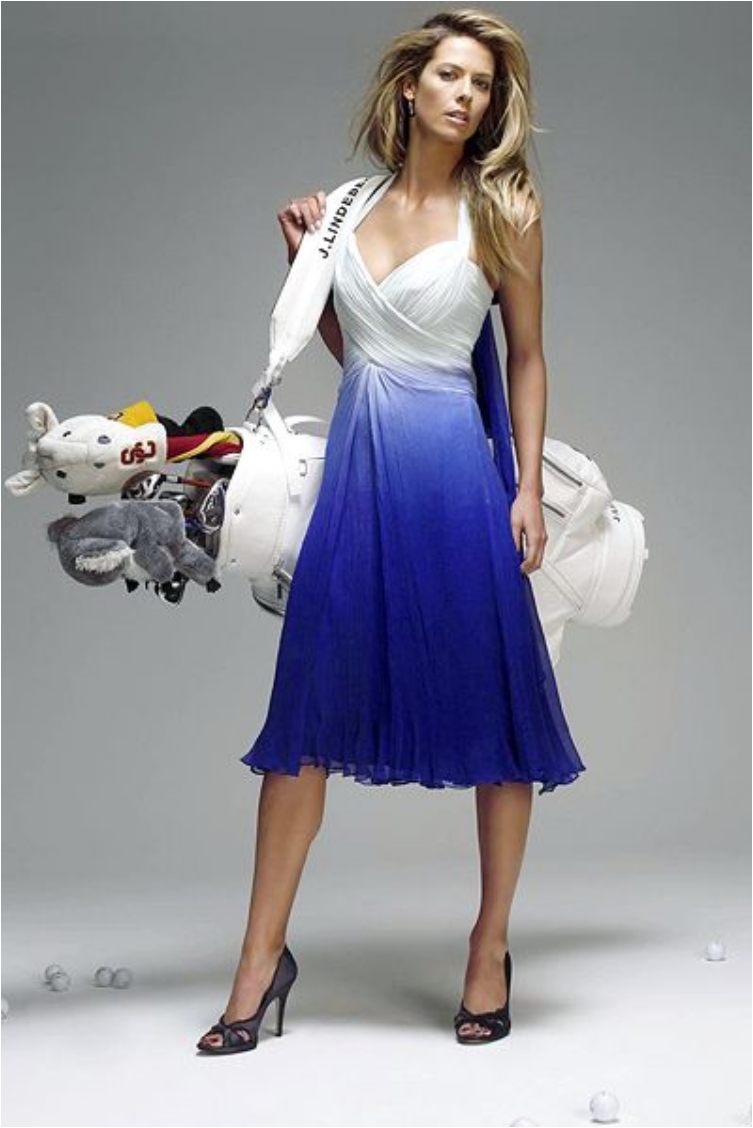 Another professional model in the world of sports, Anna has been called the most beautiful woman in the world of golf. Fun fact: she was under scrutiny in 2009 for saying she would never be a lesbian, because women are unattractive. But she then changed her comments, saying that as a pro golfer, she cannot be with women.
13. Alana Blanchard – American Professional Surfer and Model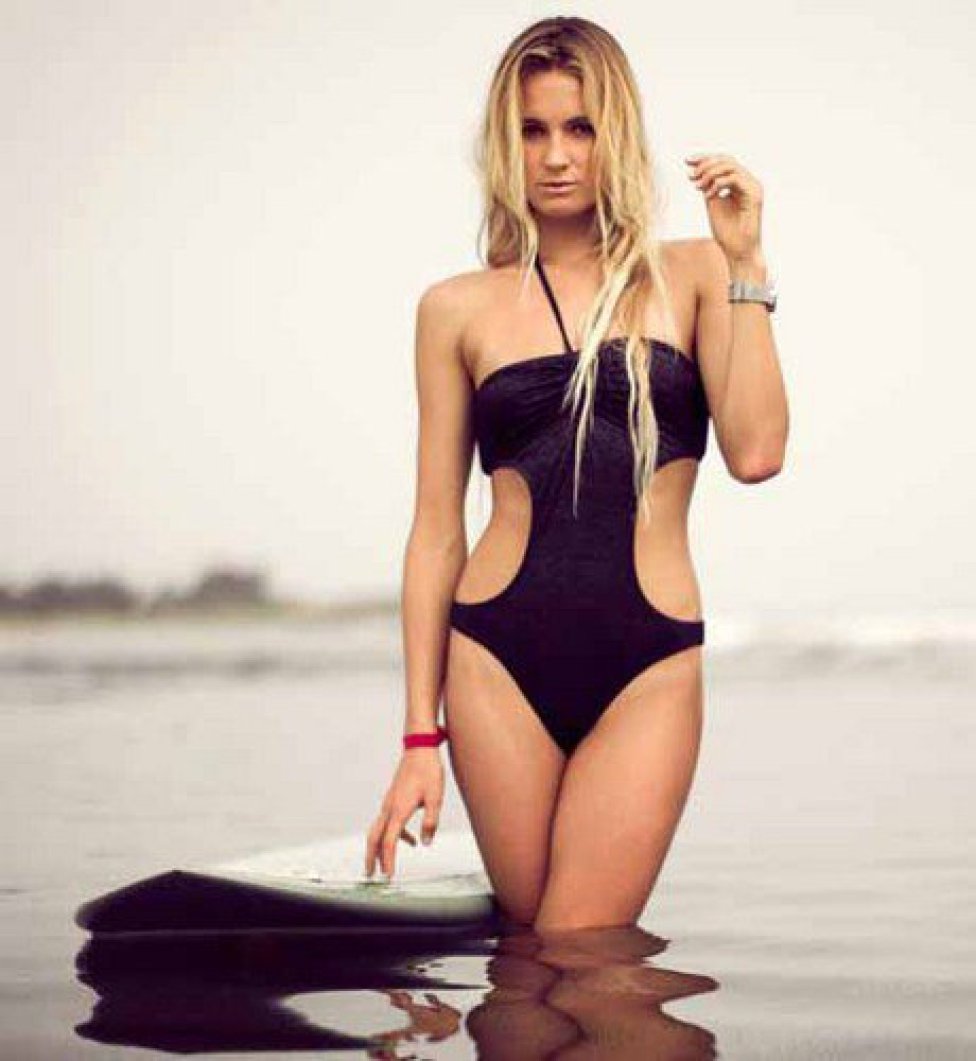 Alana is just 25 years old, and it is a shame she took a time off professional and competitive surfing in 2015. We miss her rocking body in the water, and we hope she will come back soon.
14. Alex Morgan – American Soccer Player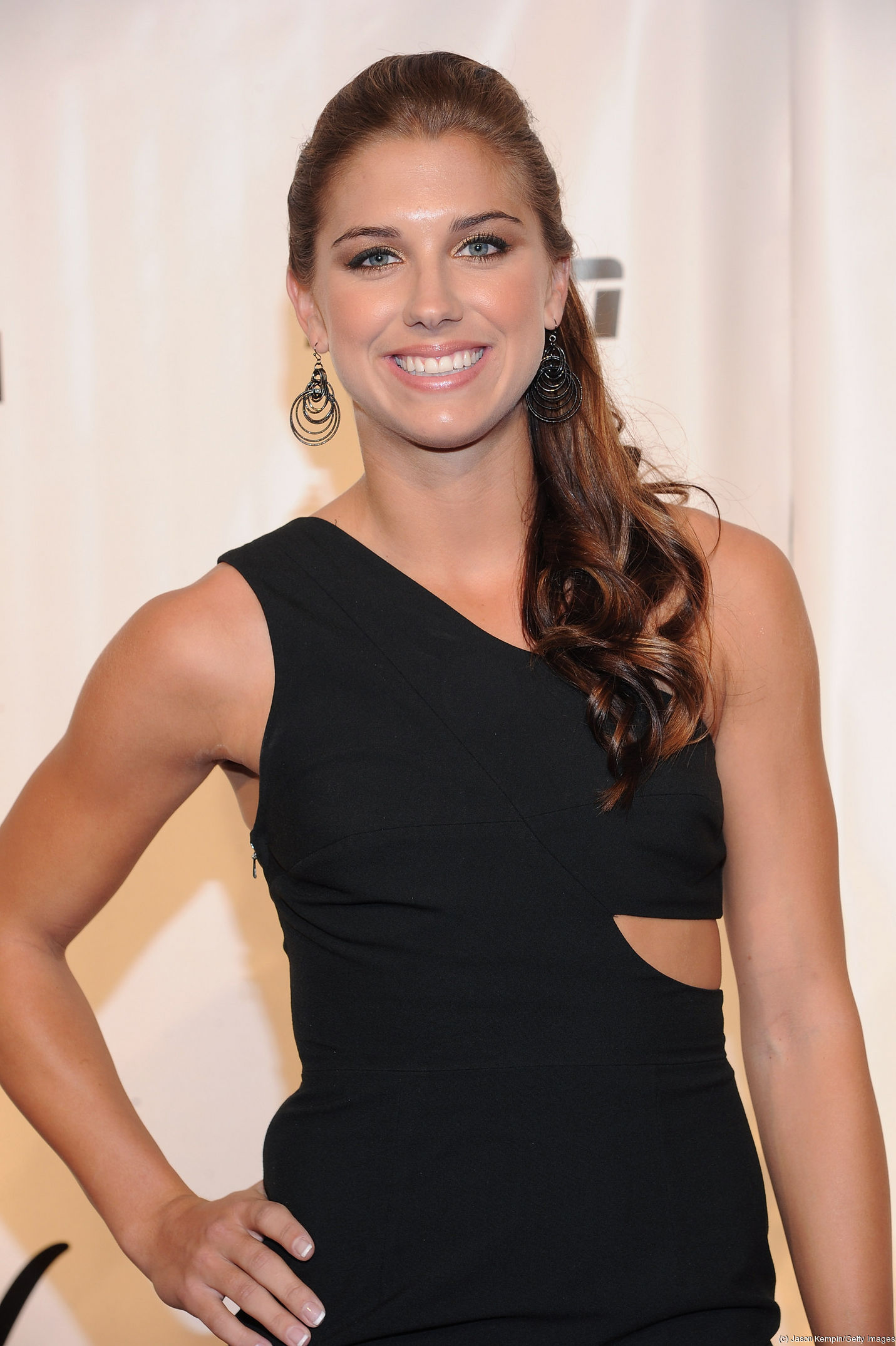 Alex is a living proof that beautiful women play soccer as well. The myth around the world is that unlike male soccer, female soccer lacks stunning hot ladies. Well, enter Alex Morgan, who aside from being hot as hell, is also an Olympic gold medalist and World Cup soccer champion. In other words, she is something like Cristiano Ronaldo in female soccer, only she has more titles than he does.
15. Anastasia Luppova – Russian Billiards Player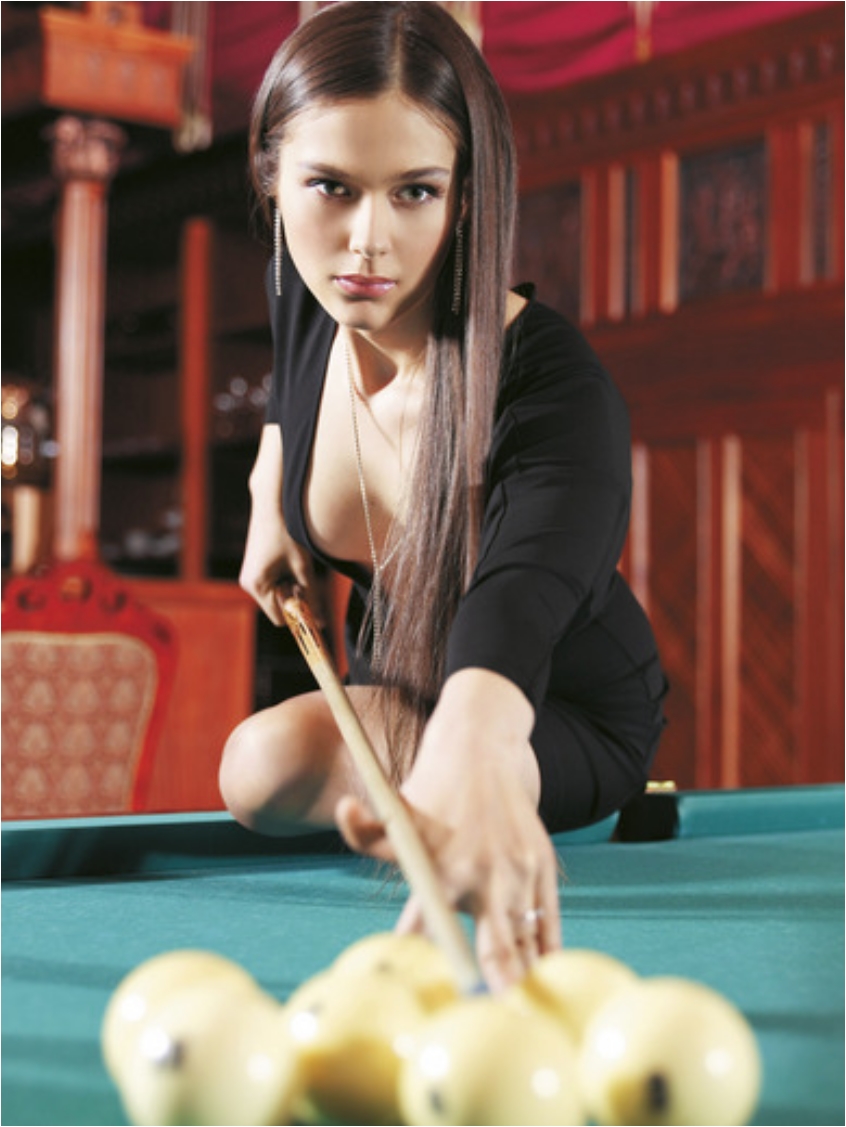 I must admit, seeing this picture, reminded me of a porn movie, where the guy shows the girl how to play billiard and then they get it going. But who can blame me? Anastasia is just freaking beautiful, and she also has the talent to go with the beauty.
16. Kristina Baskett – Professional Gymnast And Actress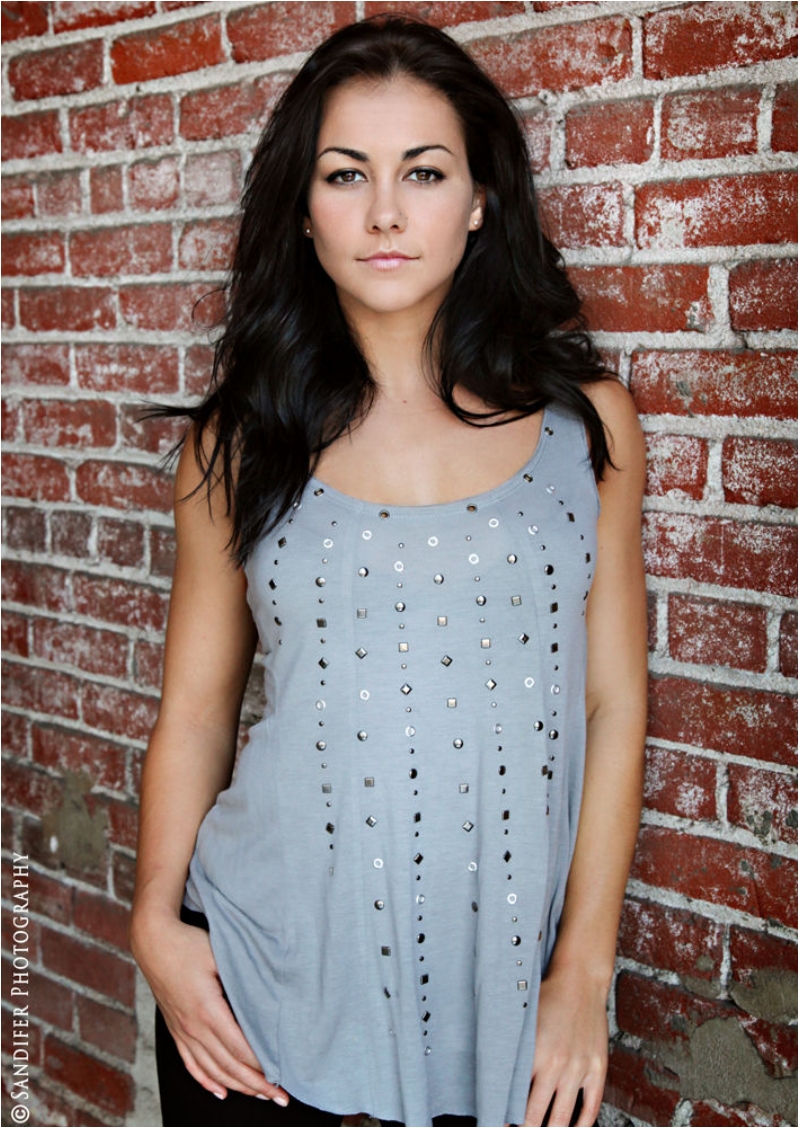 Kristina finished her athletic career as a 12 time All-American, and then continued into the movie industry. Fun fact: She has been part of Game of Thrones, but as a stunt double. And that is actually her role in movies, where she works as a stunts double. Speaking of movies, she was part of Divergent and Olympus has fallen.
17. Natalie Coughlin – Olympic Swimmer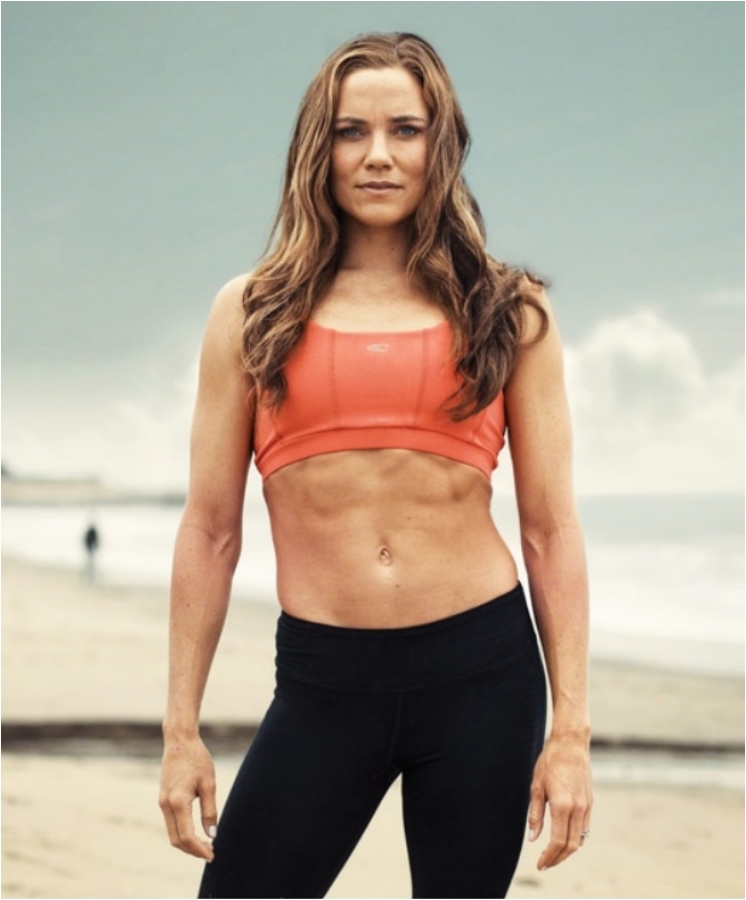 Natalie is a two time Olympic medalist, and at the age of 33, she still has the drive, desire and work ethic to compete at the highest level. There are few women in the world of sports that stay competitive after 30 years, but Natalie has managed to do it.
18. Kiira Korpi – Finnish Figure Skater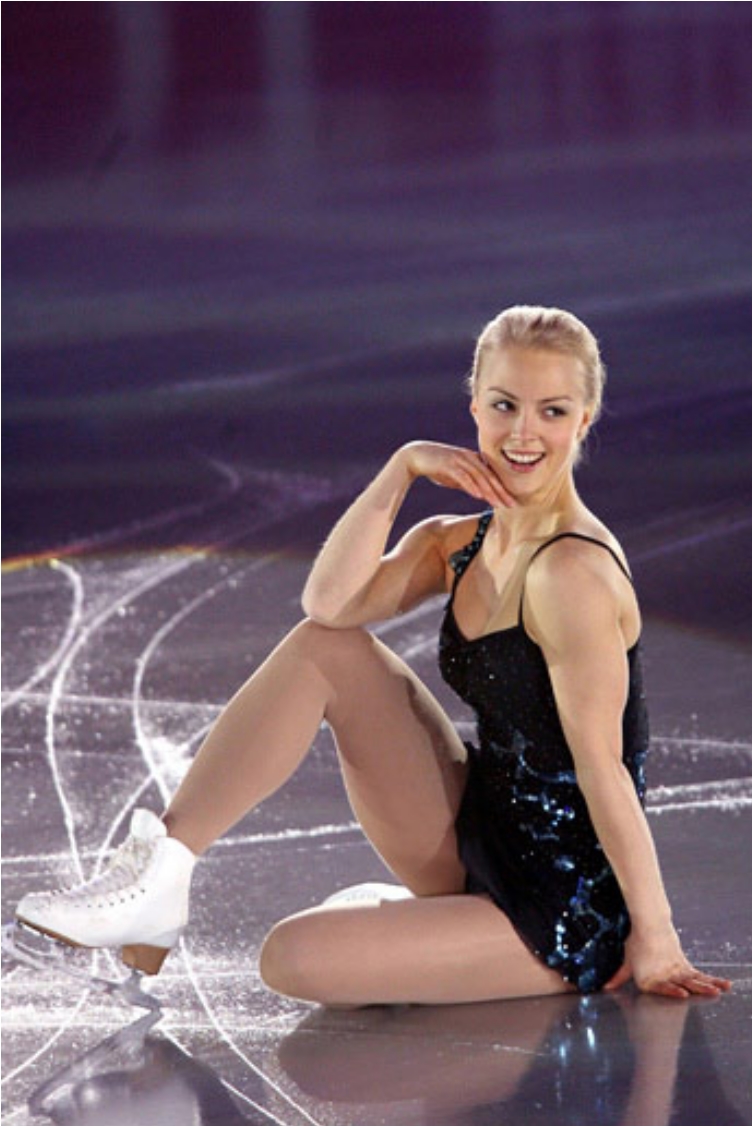 The blond beauty from Finland is three time European medalist. She started her career at the age of just five years, following the steps of her older sister. And at the age of 11, she managed to achieve the unthinkable, perform a triple jump. She enjoyed success both at junior and senior level. Kiira retired in 2015.
19. Brittney Palmer – UFC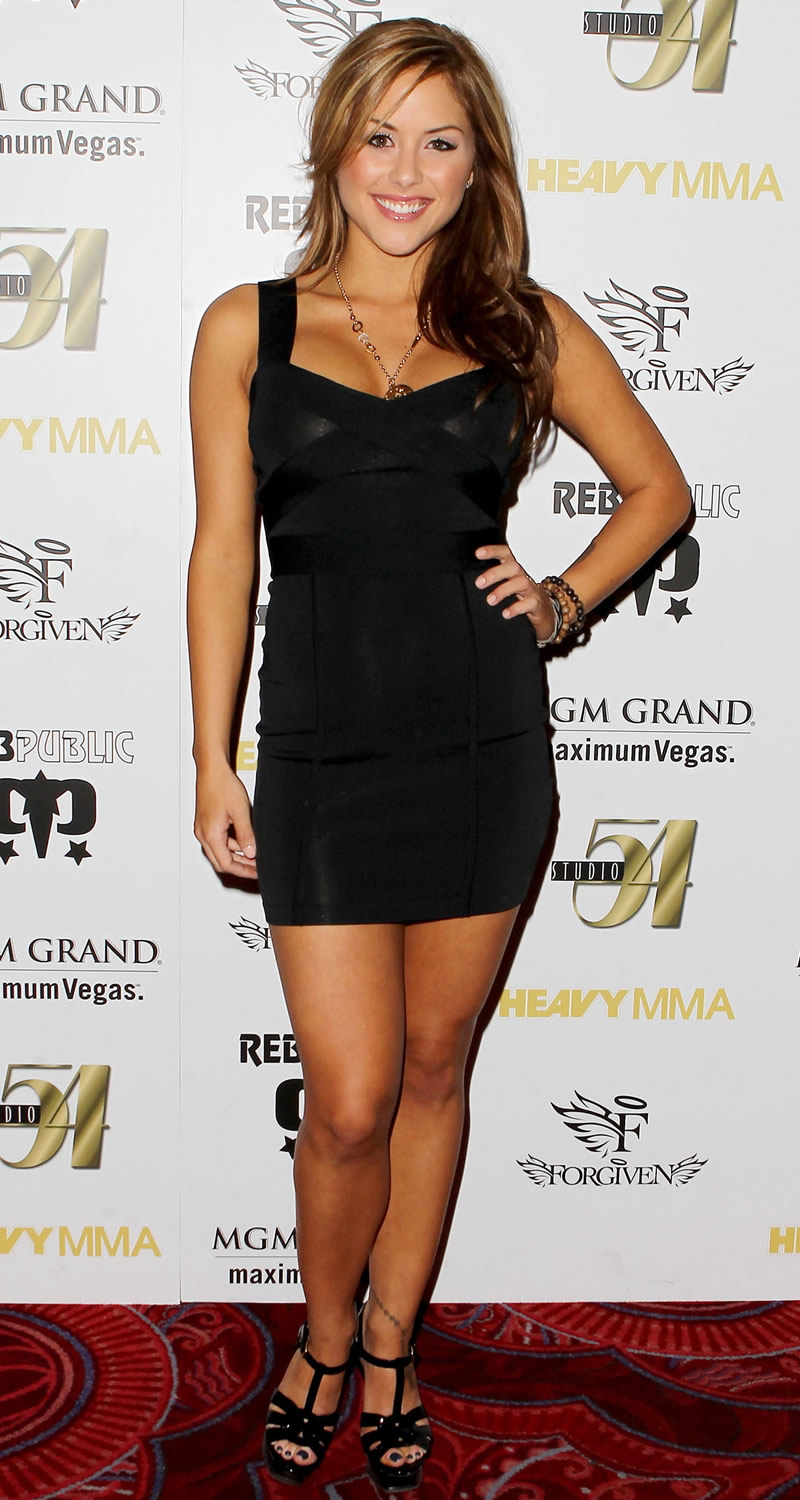 When you think of UFC and MMA, you think of big, strong, muscular men. Not that Brittney is not muscular or strong, but she is far from the picture you have when you are thinking of mixed martial arts. Her charismatic smile and eyes give this girl a natural beauty rarely seen in the world of sports.
20. Roxy Louw – Competitive Surfer, Model and Actress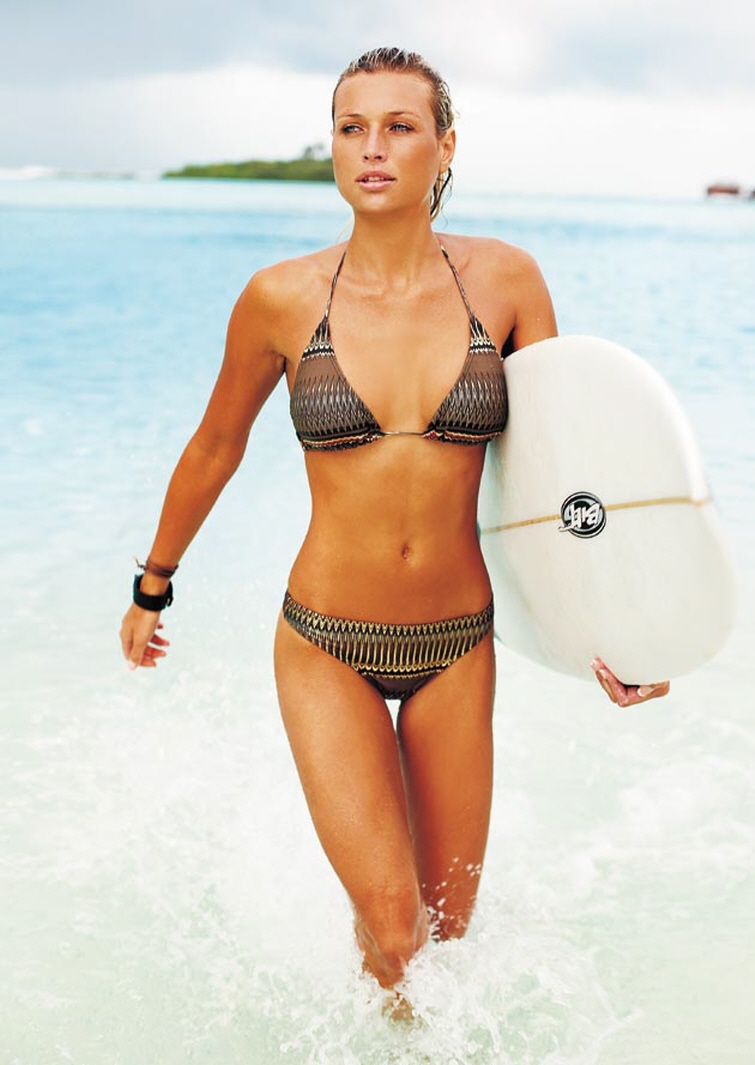 At the age of 29 years, Roxy has managed to find success in three different fields. She is mostly known for her surfing career, but she also managed to star in two Hollywood movies. Even though the movies had surfing thematic, it is still success.
21. Sloane Stephens – Professional Tennis Player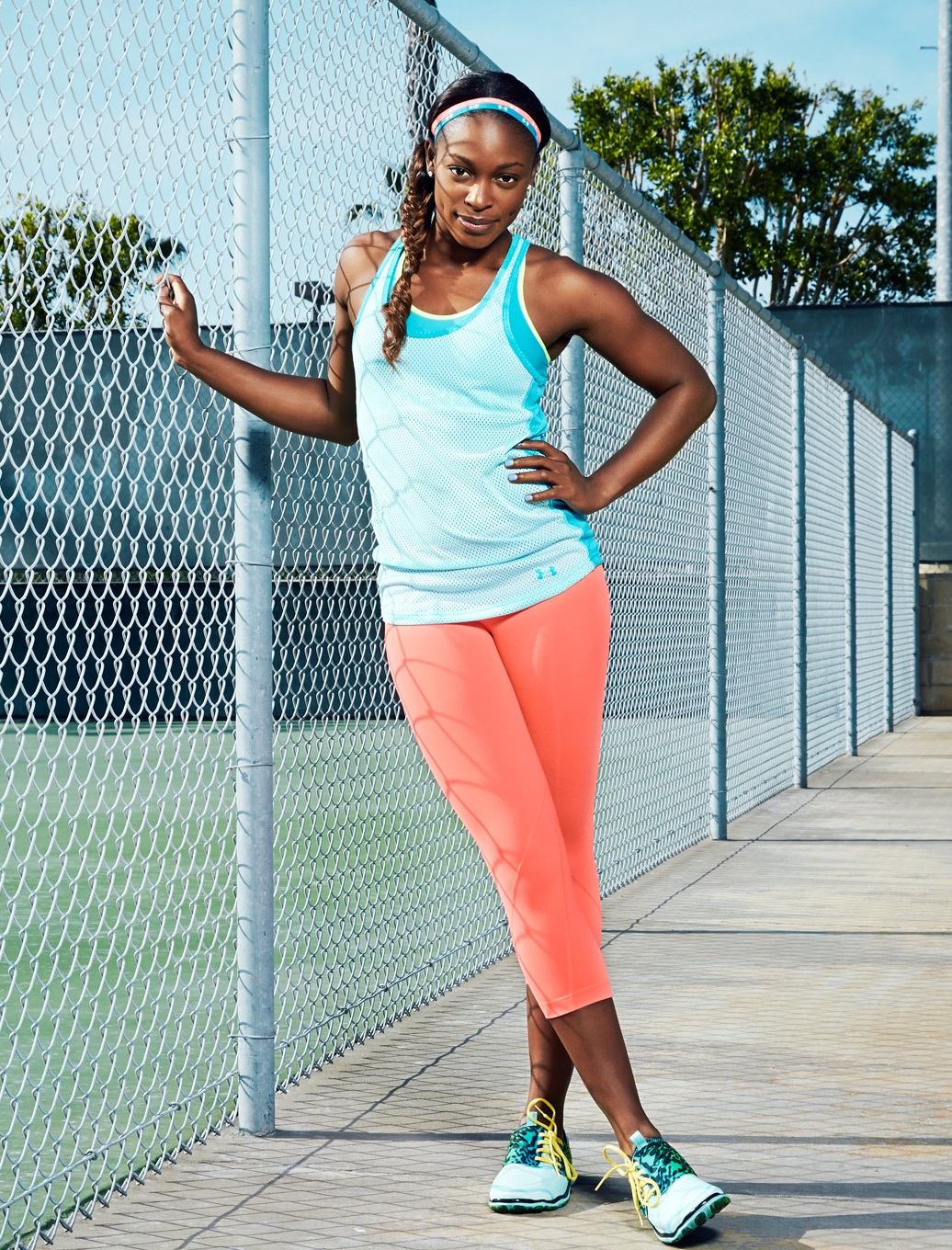 Sloane is considered by many the future of American tennis. She was once endorsed by Serena Williams. The two were friends for a while, but that changed rather quickly. And we must say, we would enjoy seeing Sloane on the tennis court more than we do Serena.
22. Eugenie Bouchard – Tennis Star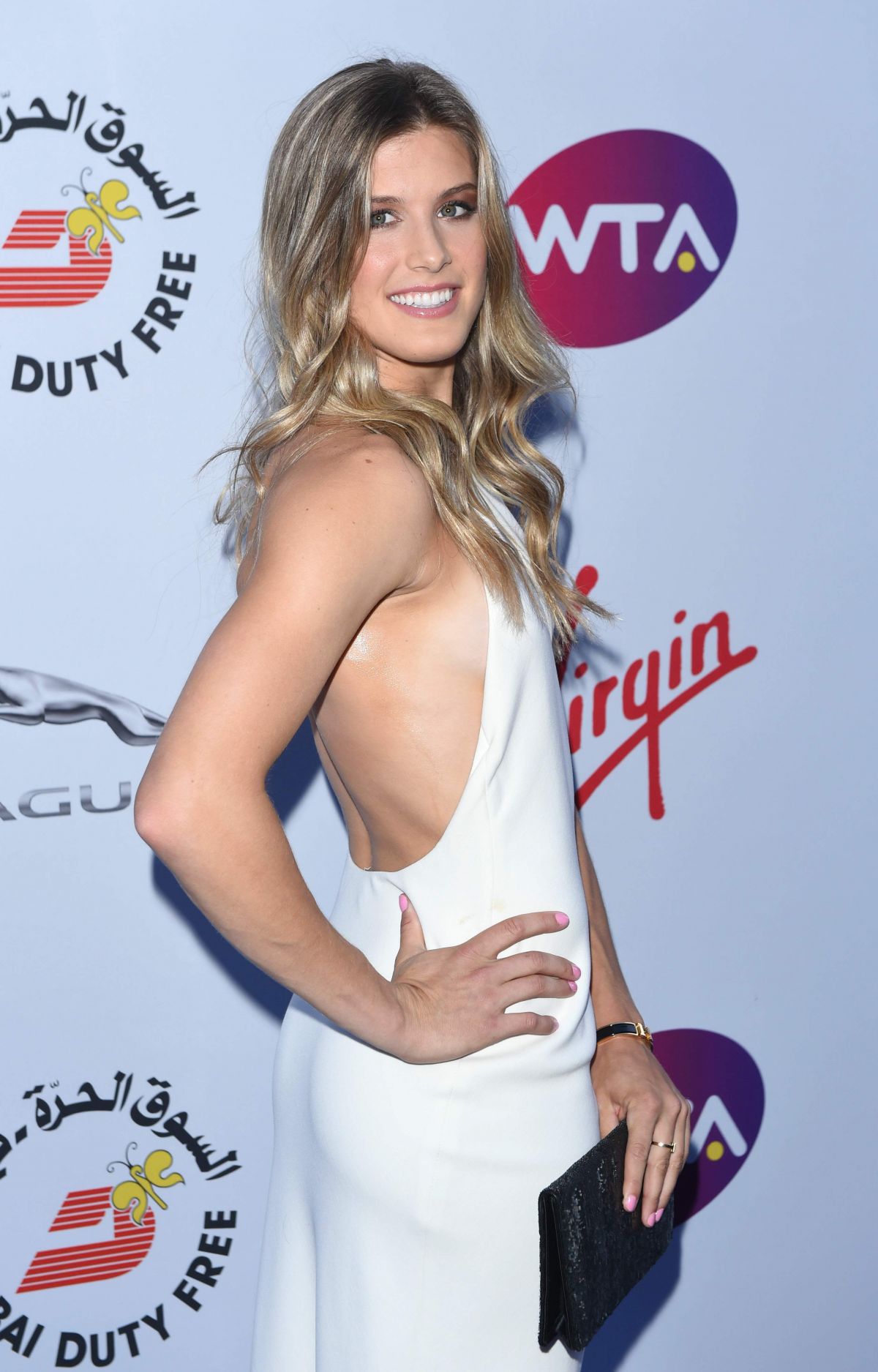 Eugenie is just 22 years old, with a potentially successful career on the court ahead of her. But, even if she fails in tennis, we can be sure she will be successful in modeling. After all, she is a stunning beauty, with an innocent smile that you just cannot ignore.
23. Allison Stokke – American Athlete and Fashion Model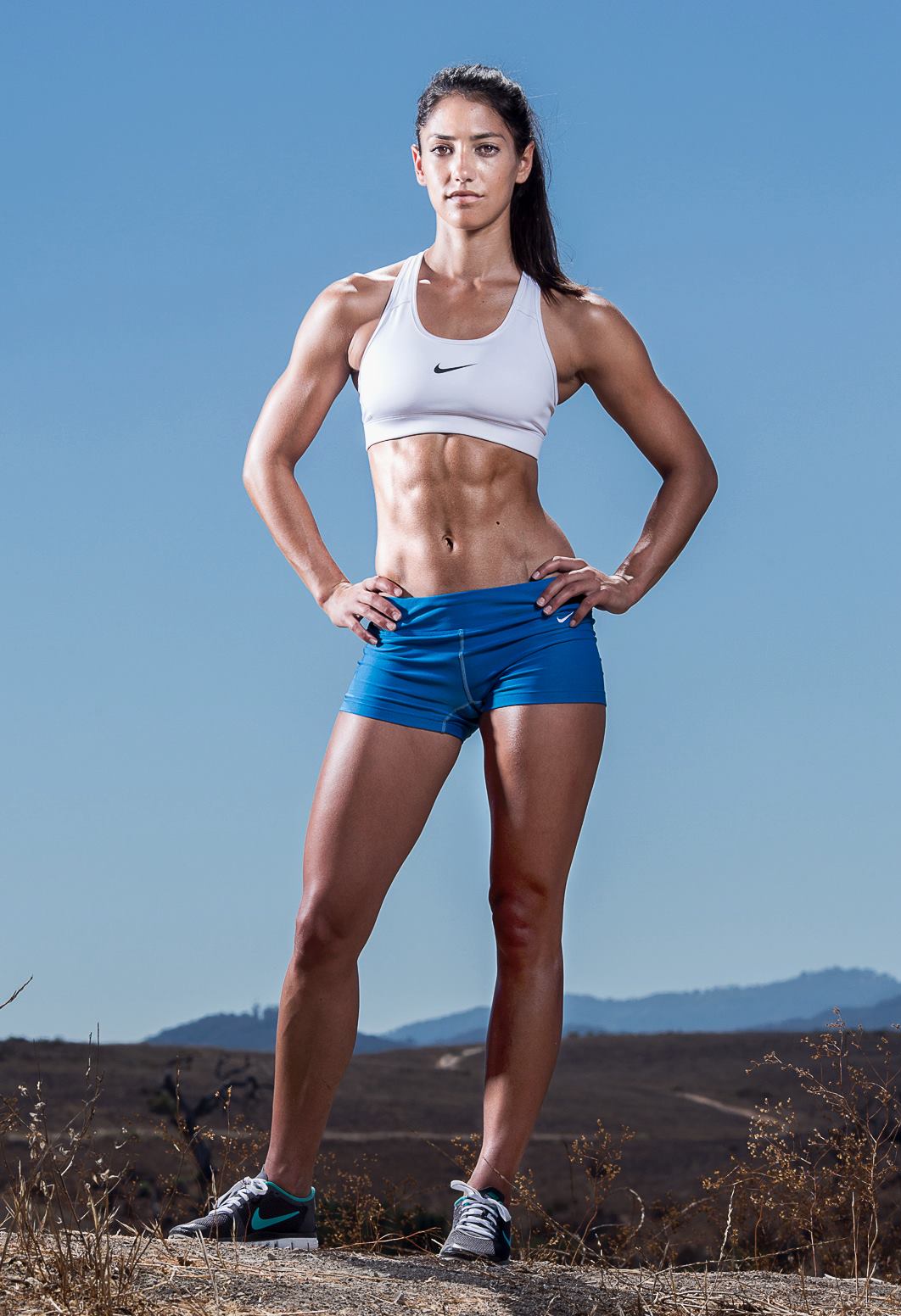 The hottest pole vaulter ever! Allison has broken several pole vaulting records during her career, and at 27, she has time to break even more. She has posed in bikini, but also in sports clothes for a number of fashion brands.
24. Michelle Wie – Professional Golfer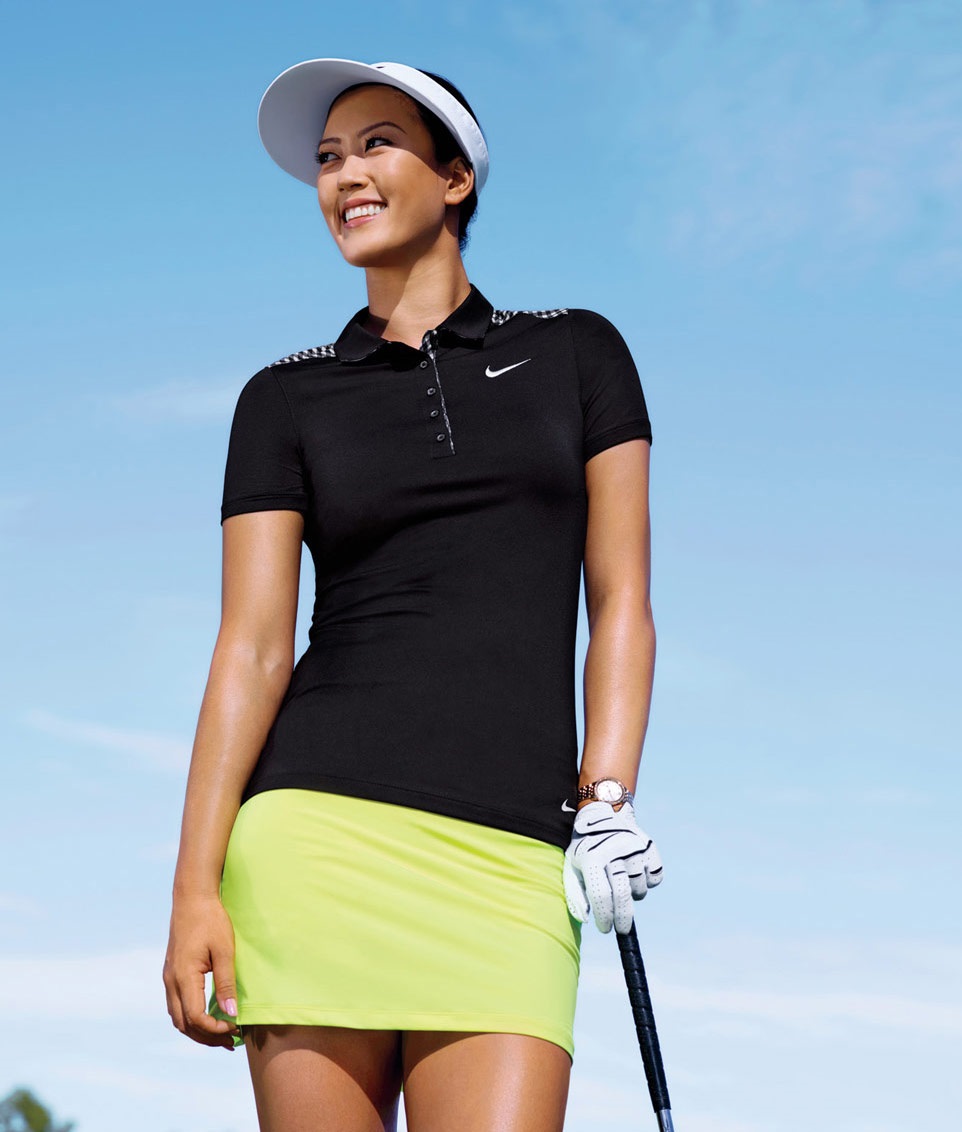 Born in Honolulu, Hawaii, Michelle is not your average looking American athlete. And that makes her even more beautiful than ever. She will go down in history as the youngest player to qualify for the USGA amateur championship.
25. Becky Hammon – Retired Professional Basketball Player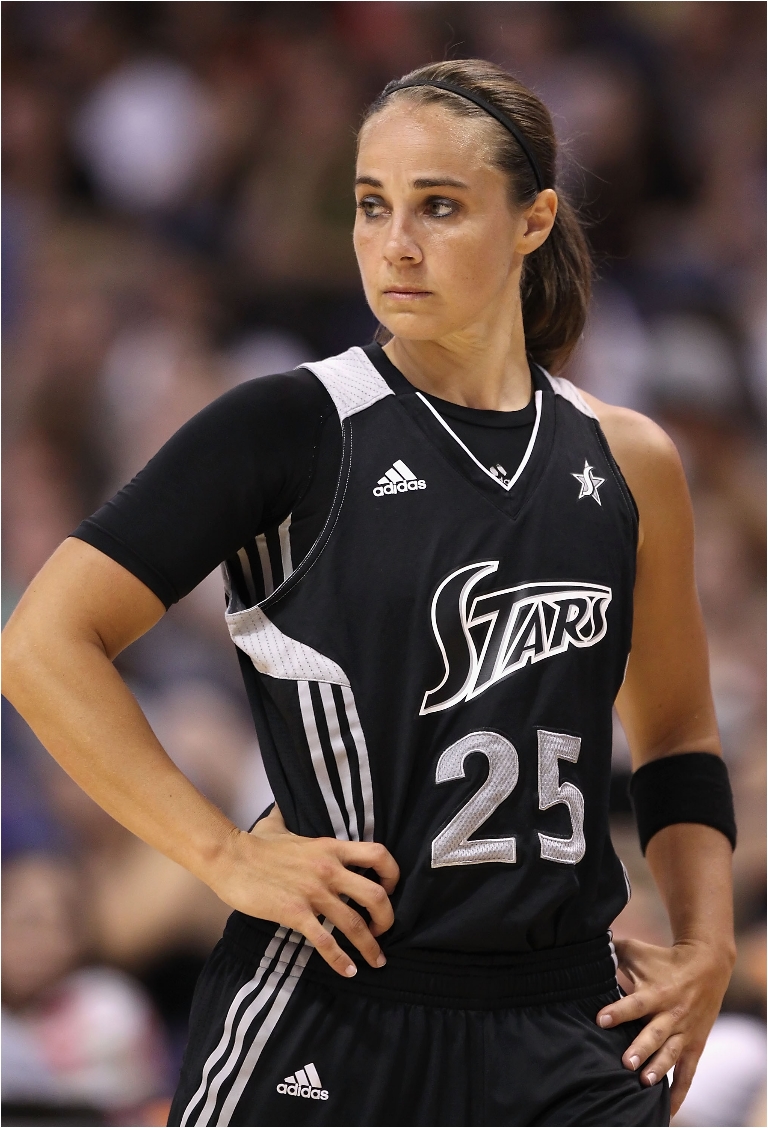 Becky has made history several times in her career. First as a player, and now as a coach in the NBA. She was the first female to be named an assistant coach, as the Spurs gave her a chance. But that was not because of her beauty, but because of her basketball mind. We can safely say, she has meet expectations, and even surpassed them as she coached the summer league team in 2015.
26. Ana Ivanovic – Tennis Player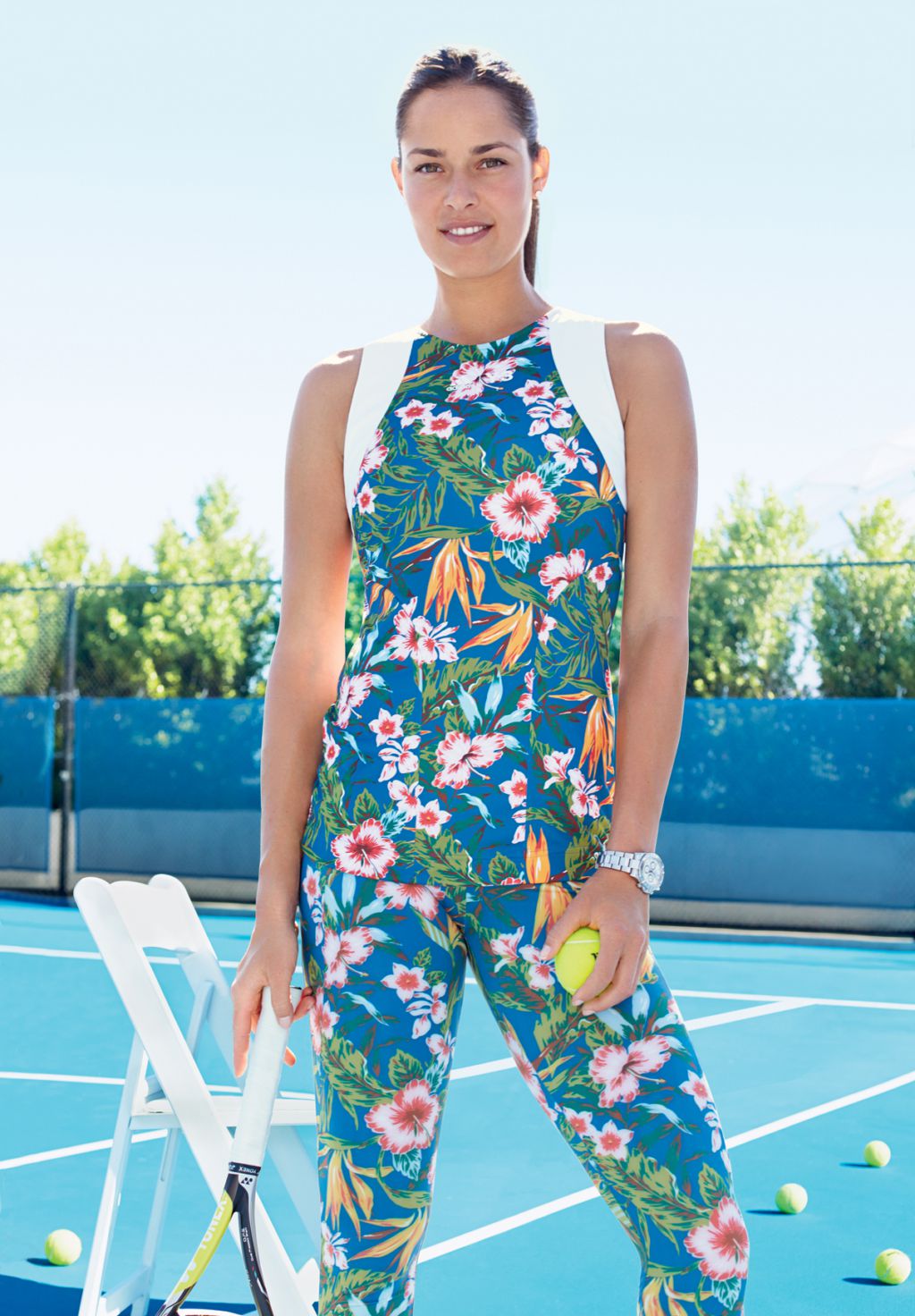 The Serbian born beauty is one of the hottest players on the tennis court. And her beauty has helped her to land several photoshoting jobs, including several for Sports Illustrated. Ivanovic has won a Grand Slam, and we hope she will raise the trophy again.
27. Blair O'Neal – Professional Golfer and Model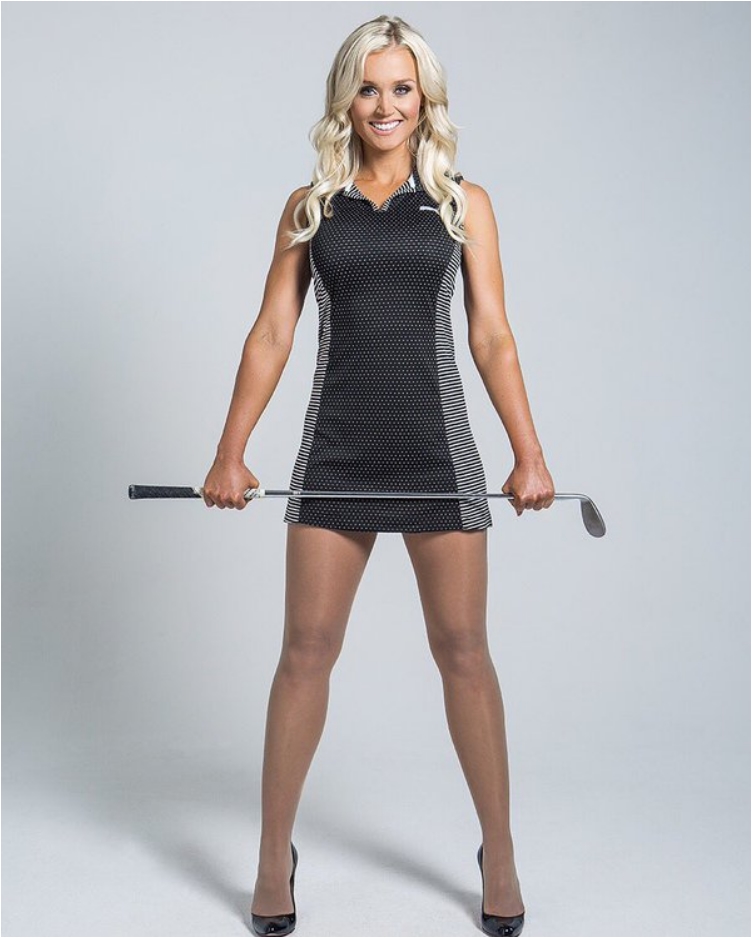 The golf court has many beautiful ladies, and Blair is the latest example. She is a former Big Break winner, and aside from golfing, she has also served as co-host of the School of Golf television show.
28. Michelle Waterson – MMA fighter and Invicta FC Atomweight Champion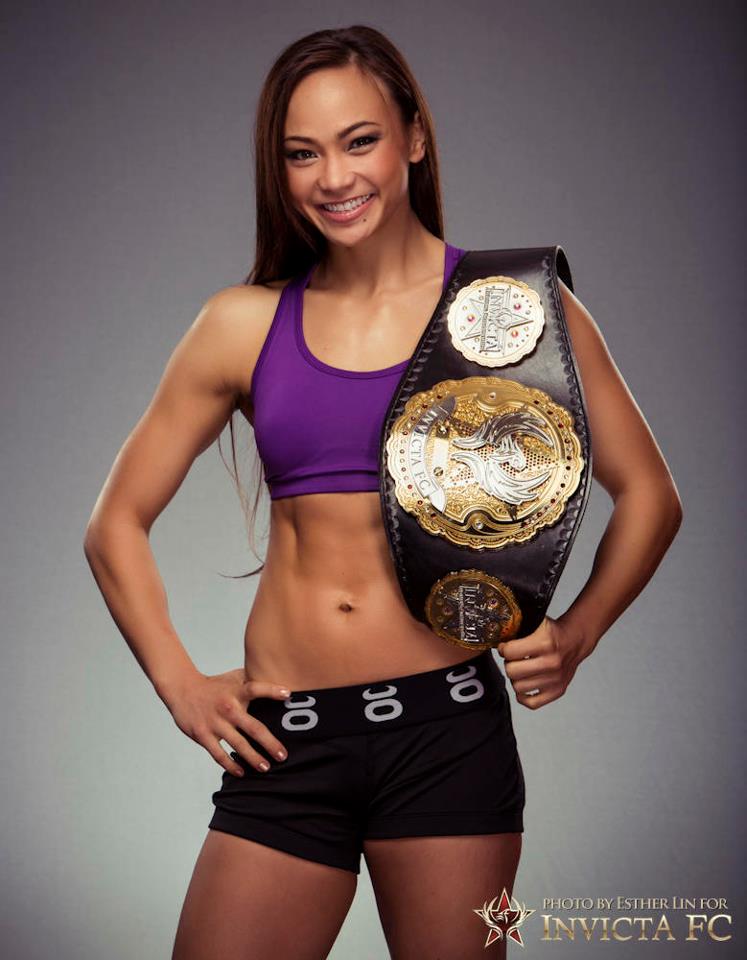 Who would love to see a fight between Michelle and Britney Palmer? Sadly, the two haven't met in the ring. And if you have any doubt about Michelle and her body, just remember, her nickname is "The Hottie".