The summer is here, and that usually means one thing: more and more summer parties in your backyard. But I want to get you prepared for the summer, and for that manner, I am giving you several ideas for DIY projects you can do to make your summer party more interesting. It is all in the design, and you can be sure that your guests will love the work you've put in making it happen. Let's turn the backyard into a summer heaven.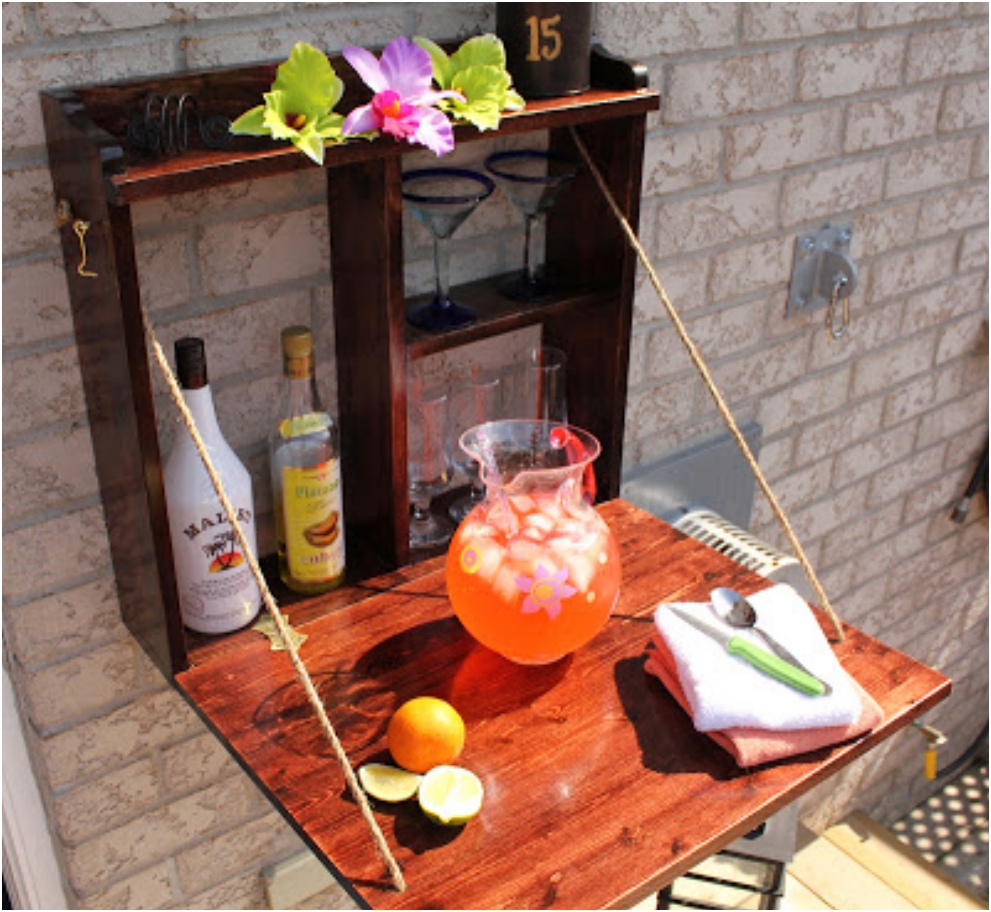 Cocktails have rarely been prepared and served on a more practical, yet surprisingly beautiful spot. And the best part is, the bar won't eat up your space, as you can always fold it up when guests are gone, and then fold it down when you have someone coming over.
Every yard needs a swing, and this time, I am giving you one that will take things up a notch. This swing can actually fit more than two people, and it will be tons of fun for you and your friends.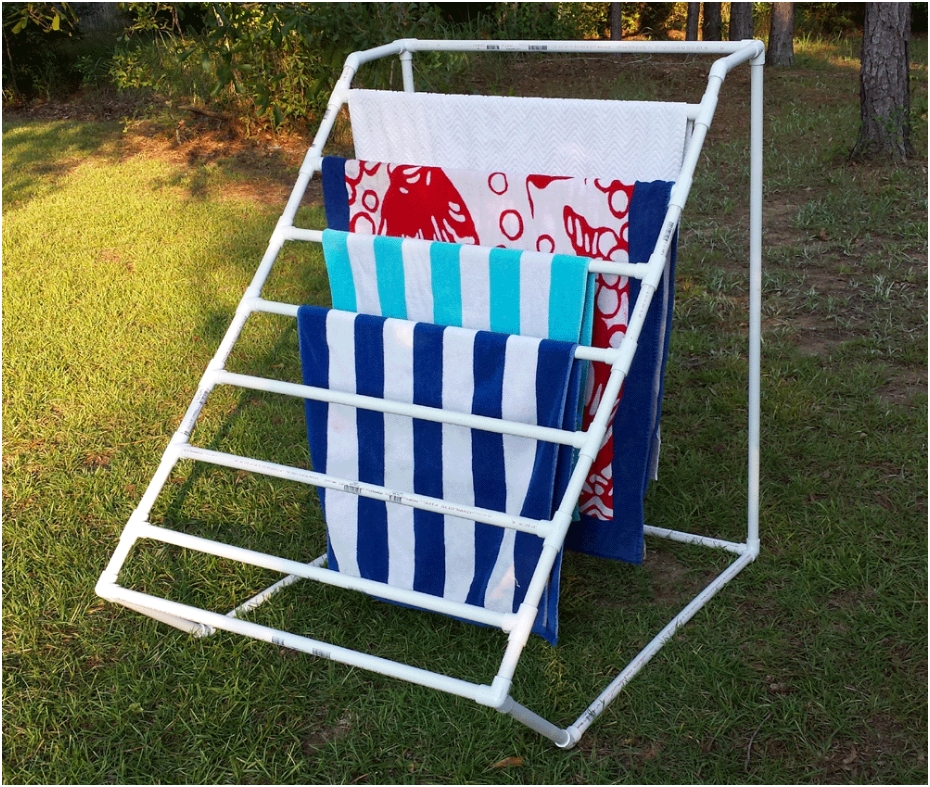 This holder is so easy to make, and so practical. For example, when you are playing some sports in the backyard, you probably need something to dry the sweat away. Or, just dry out your towels on the sun when there are no guests over.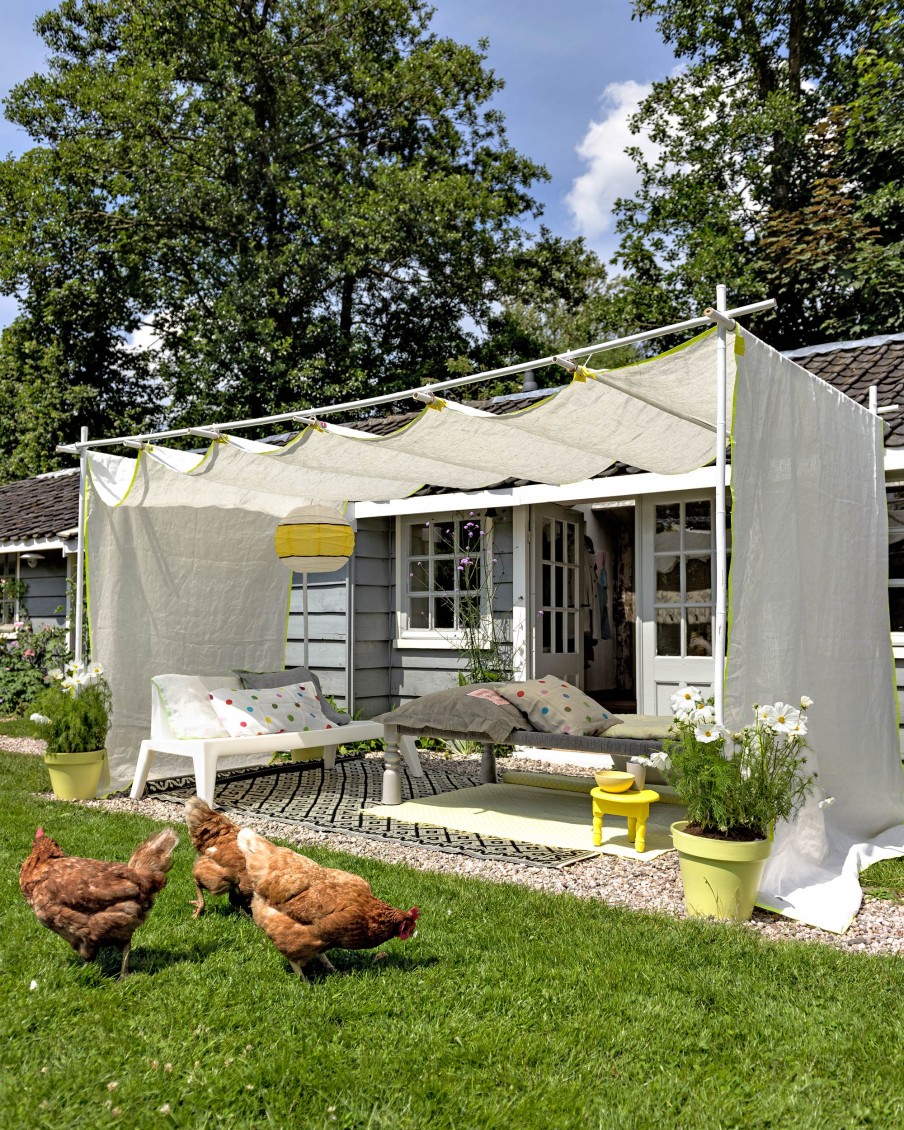 The summer sun can be hard on people, and we all know that sun exposure has its limits. You cannot afford to stay too long on the sun, because there might be consequences, especially for your skin. Because of that, you want to stay safely hidden in the shades, and I have to help you. Easy, and very practical.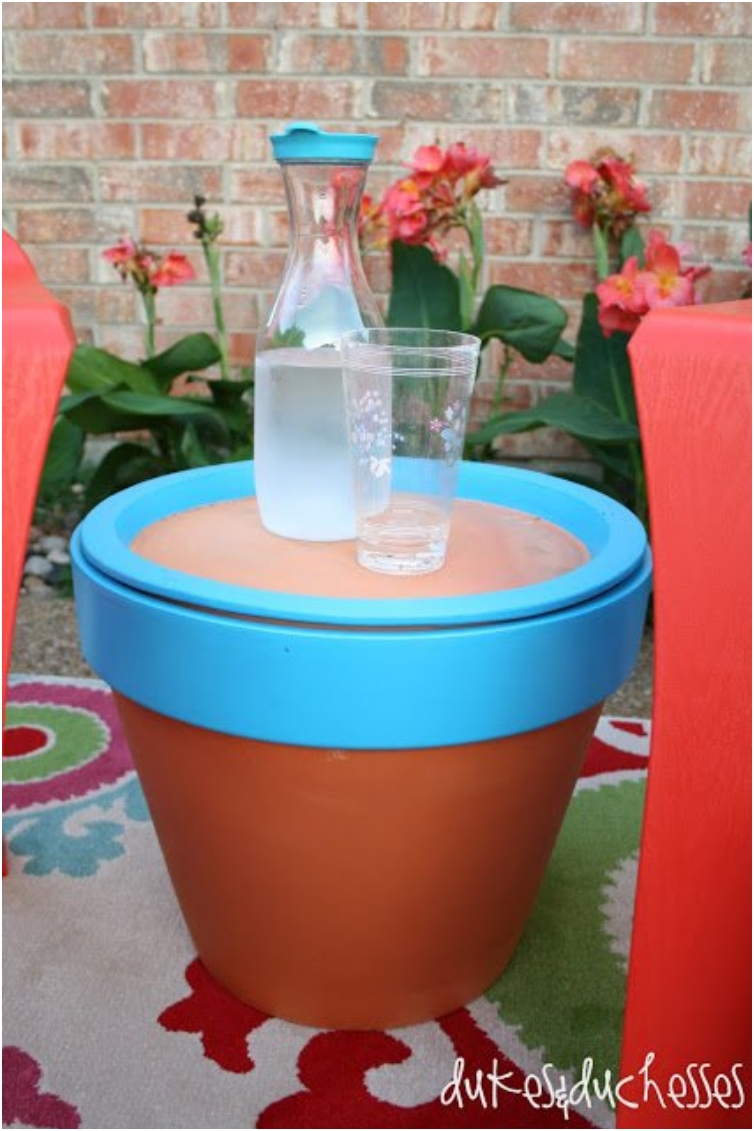 What I've learned over the years, and especially since I got into the DIY business, is that every piece you have in your home can be used for something else. I've written a number of articles for DIY projects, mostly about mason jars and similar pieces. But this pot table is a thing of beauty, and you can have it enrich your yard.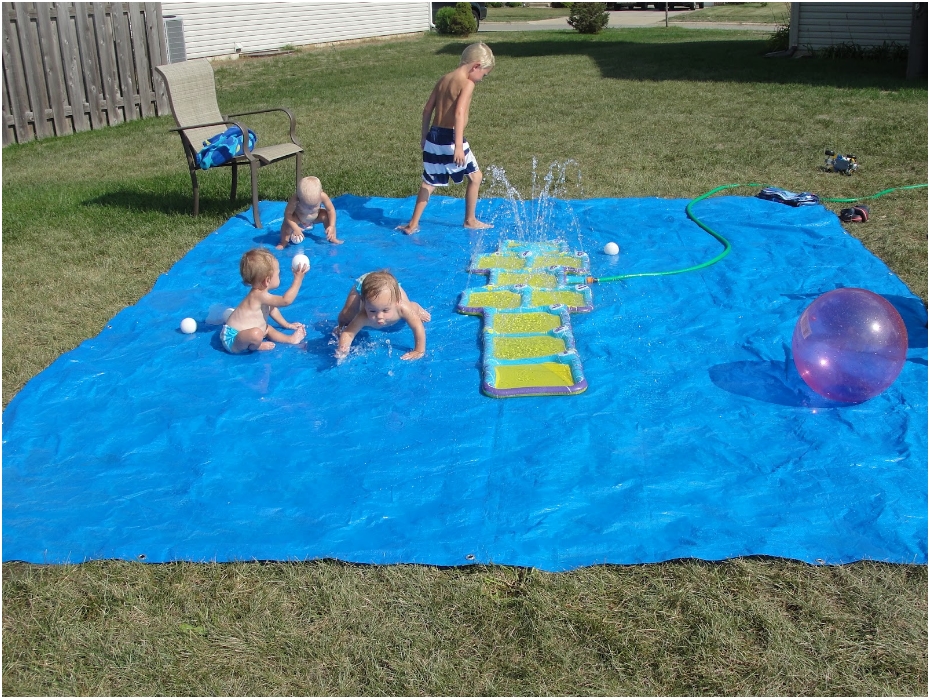 For those with little kids, I recommend this splash pad for refreshing during the hot summer days. Your kids will love it. And you can enjoy your spare time without thinking how to entertain the kids.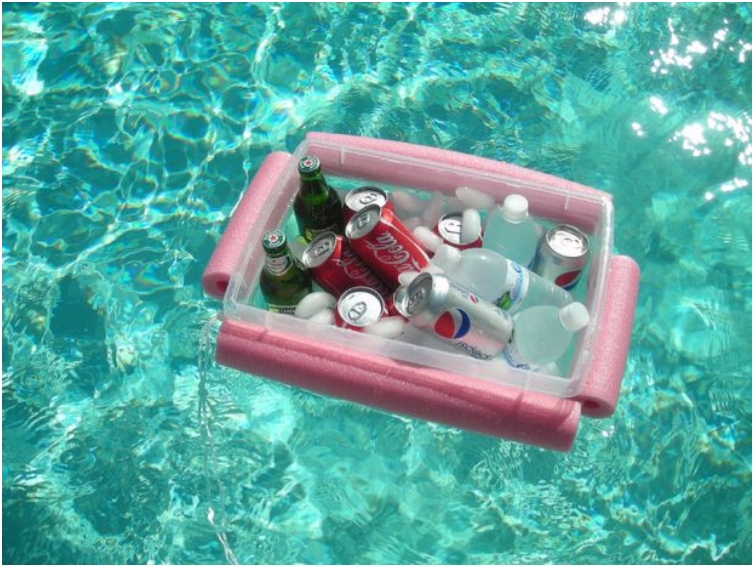 Those of you that are blessed with a pool in your backyard, a cooler for your beverages is a must. Who doesn't love a cold beer, or a cold coke on a hot and humid day. Just sit, enjoy, and call up your boat for drinks.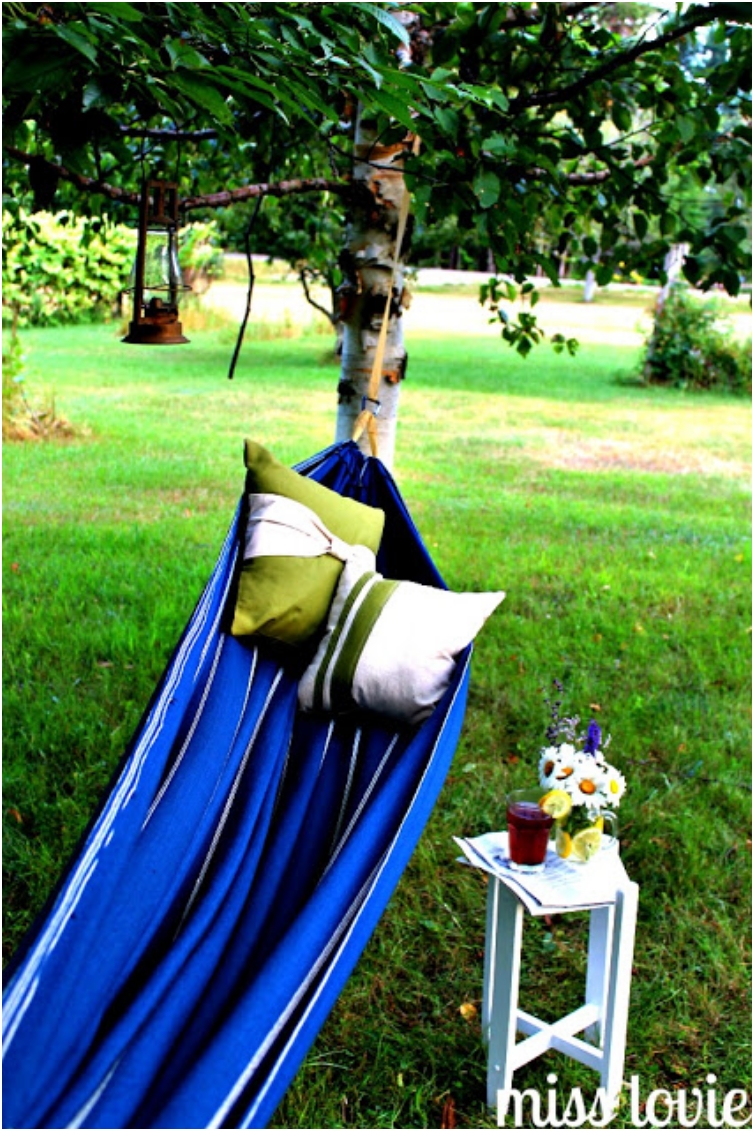 I've said it over and over again, a hammock is a must in a backyard. I don't care if it is a big or a small yard, relaxing in the backyard, sleeping in the hammock is just one of the best feelings in the world. And you can make it happen yourself. And when Homer Simpson has a hammock, you know that every American family needs one in the backyard.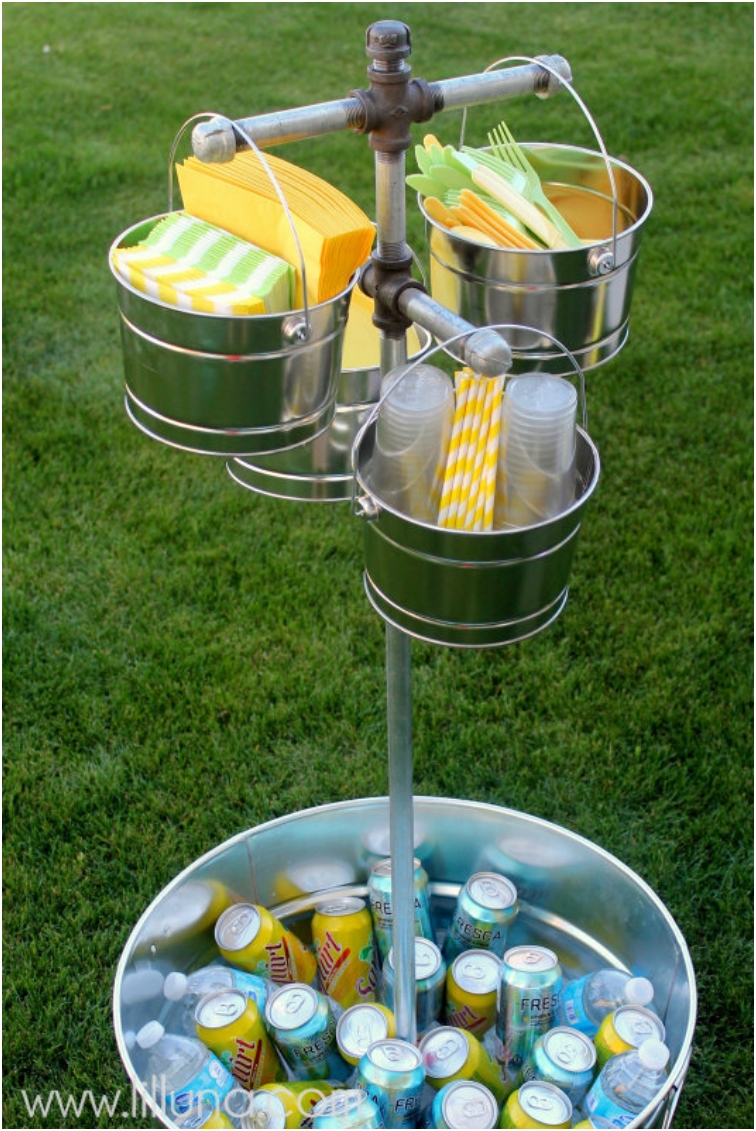 Not all of us are blessed with a pool in the backyard. But that doesn't mean we cannot make our beverage stand that will keep our drinks cold. What I like here is practicality, as the stand does so many functions for your yard. Not only you have a spot for your drinks, but for your kitchenware as well.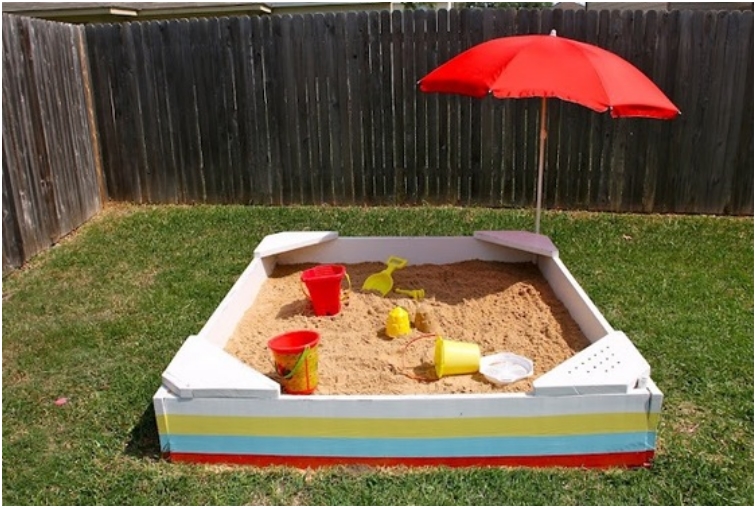 Look, not all of us can afford a summer vacation on a sandy beach. But all of us that have yards can afford to give our kids the pleasure of playing in the sand. It doesn't cost much, and you can even include your kids in the DIY project, and ask them to help you building the box. This way, they will have fun while building, and after. And the best part is, since they are included in the building process, your kids will appreciate the box even more.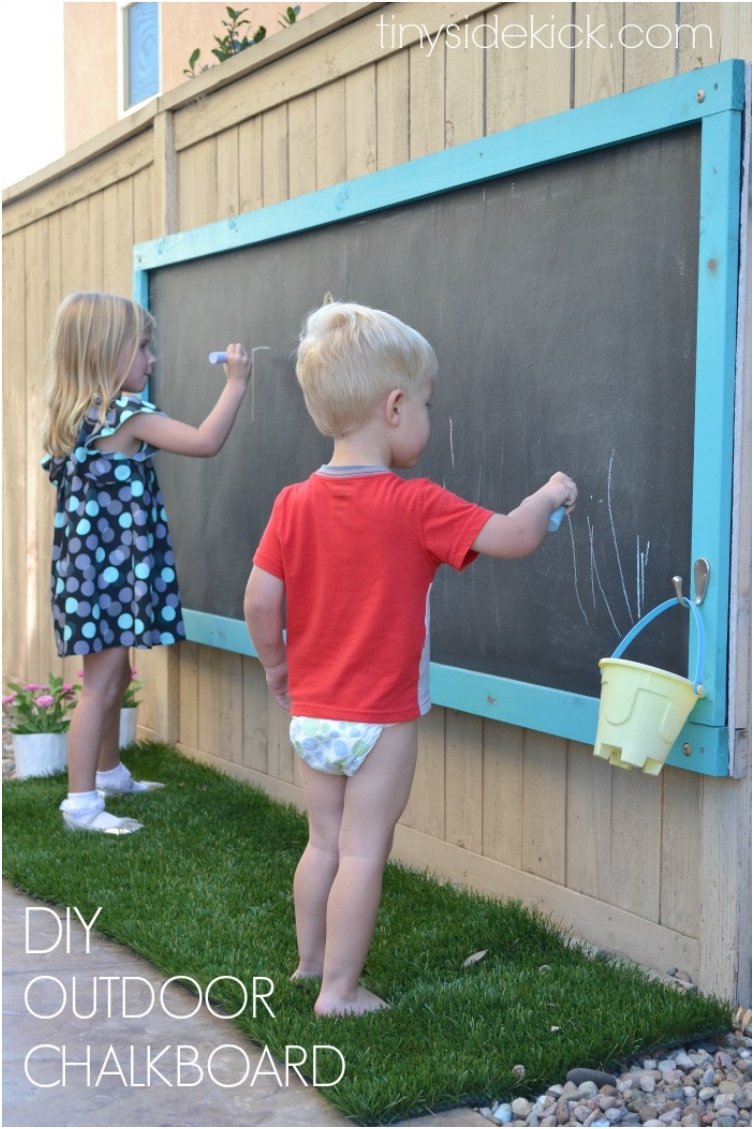 Another project that has the sole purpose of keeping your kids busy. We know how hyperactive they can get, and how they can romp around. But if you find them something to keep their mind occupied, you will have more time for yourself. And besides, children need to exercise their mind as well as their body.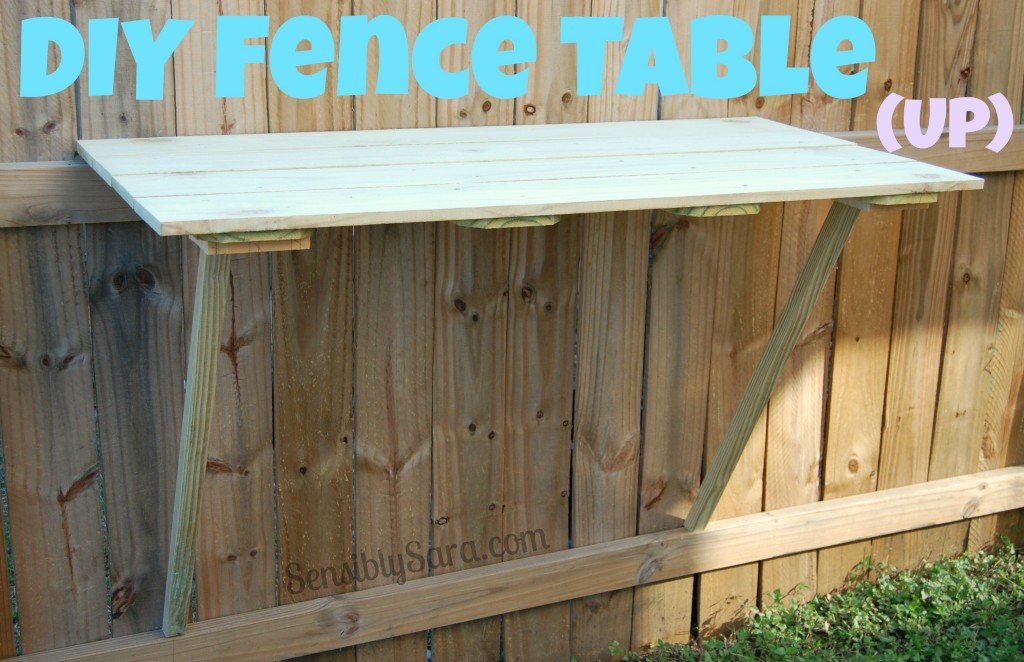 This project is very similar to the folding bar I gave you at the beginning. They have similar purpose, with the difference that the folding bar can go up and down, while this bar fence stays only up.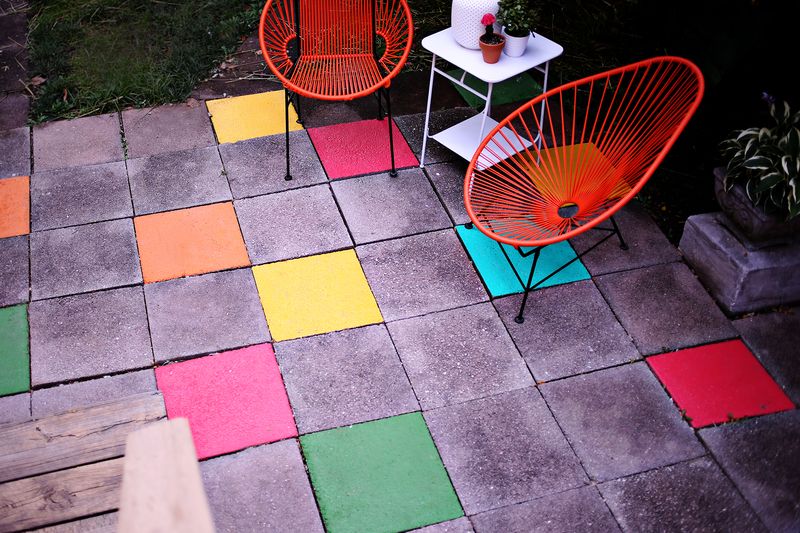 If you want to bring some creativity and imagination to your backyard, painting the patio is always a good idea. The more vivid colors, the more lively and interesting your patio will look.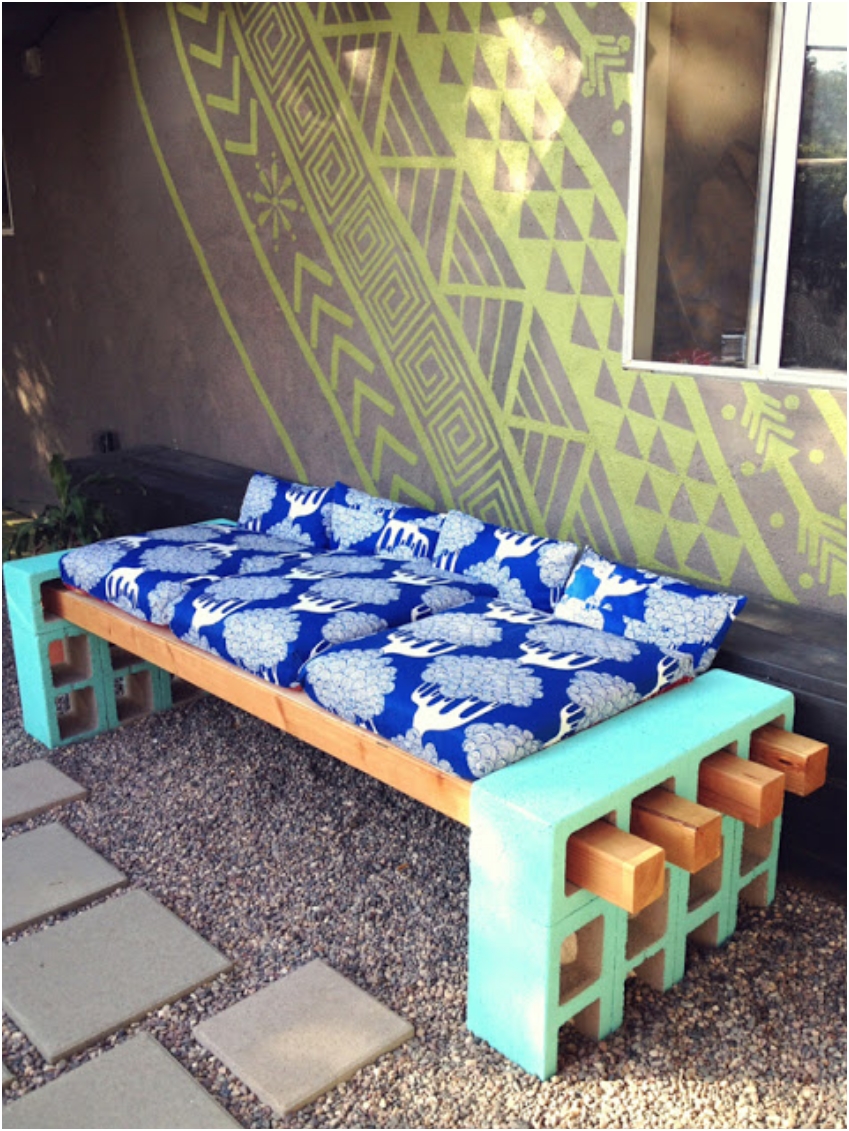 This can be your quiet place, or it can be your romantic place. It depends on who are you inviting. For example, I know some people that just want to sit alone in their backyard and let their mind flow. Others, call their partner and cuddle. I won't suggest anything, only give you an idea for a great seating area.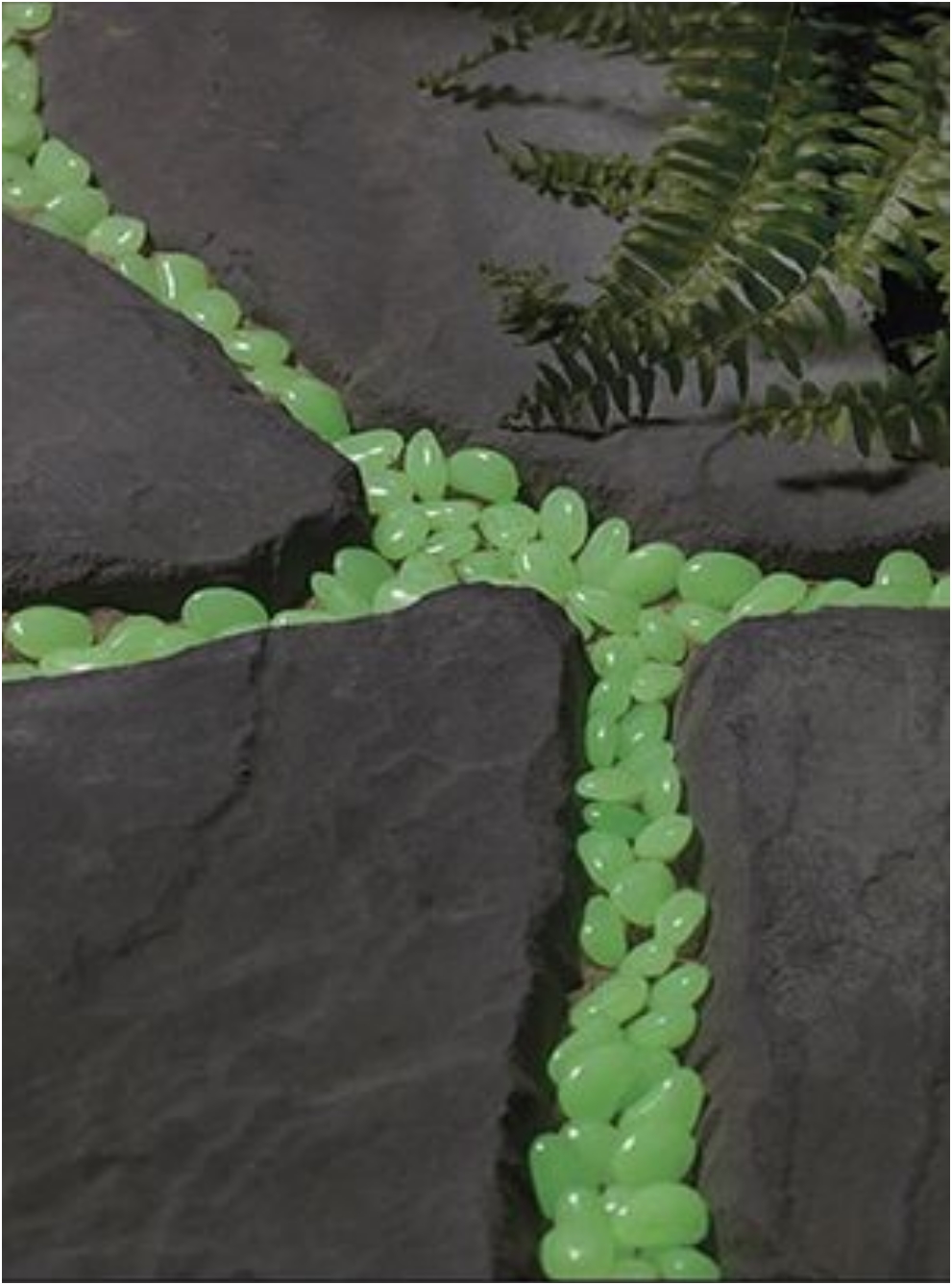 During the summer, nights are shorter, and days are longer. But when the night unfolds, you want some illumination in your yard. I know many people go the traditional way, with lamps and etc, but you can always introduce some subtle, yet very effective illumination on your patio.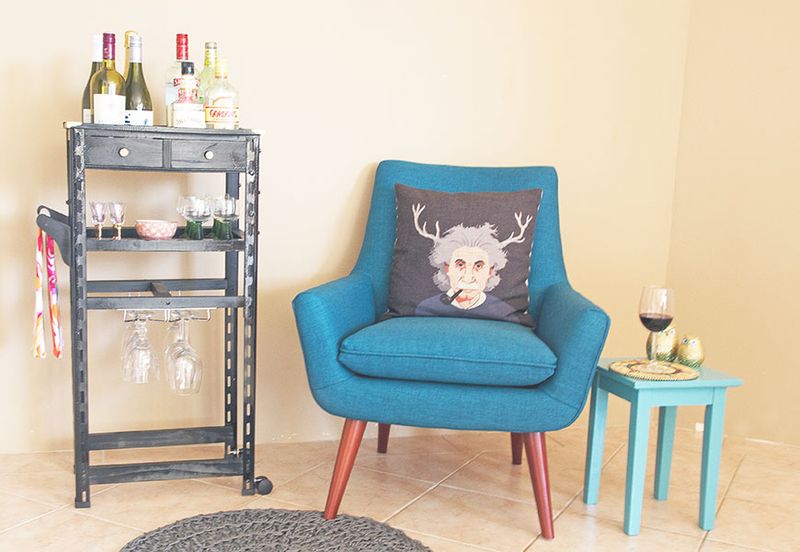 Hey, the summer is a time for cocktails and drinks in the backyard. So, it is no surprise that I am giving you several bar options. This one is a more traditional one, and I can suggest you take it to another level by installing some wheels on the bottom. That way, you can even make it mobile.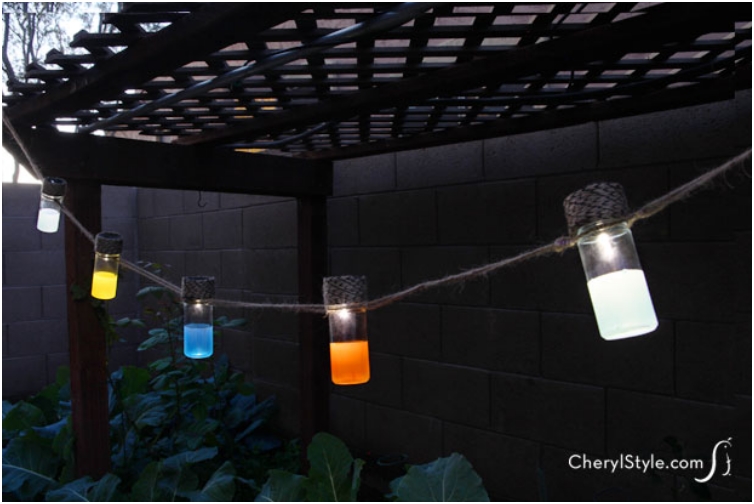 I've said previously that mason jars are one of the most versatile DIY objects. You can make a tons of things with them, and lights is just one of the many usages. And like I said, you need some illumination during the summer nights, even though they are short and sweet.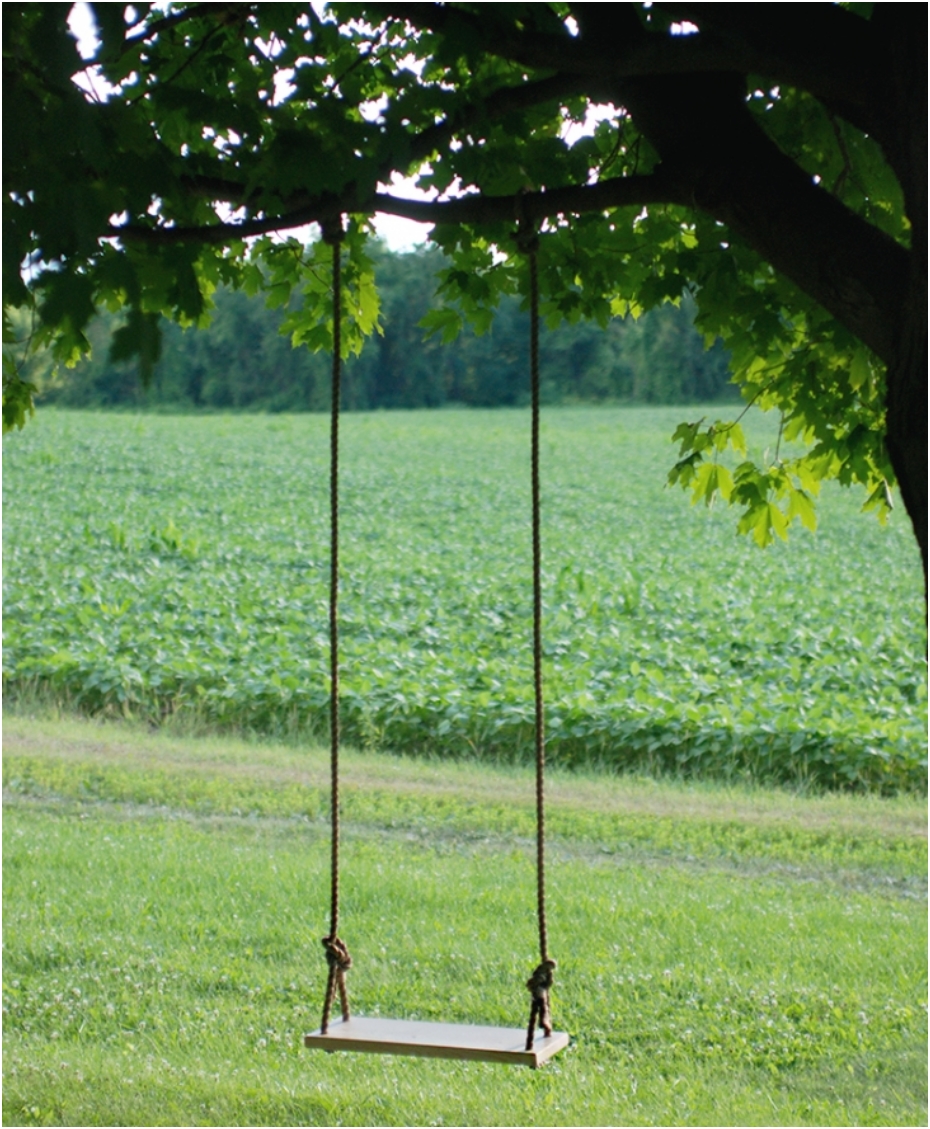 If you want to get back to your childhood years, nothing beats the swing. And your kids nowadays will love it as well.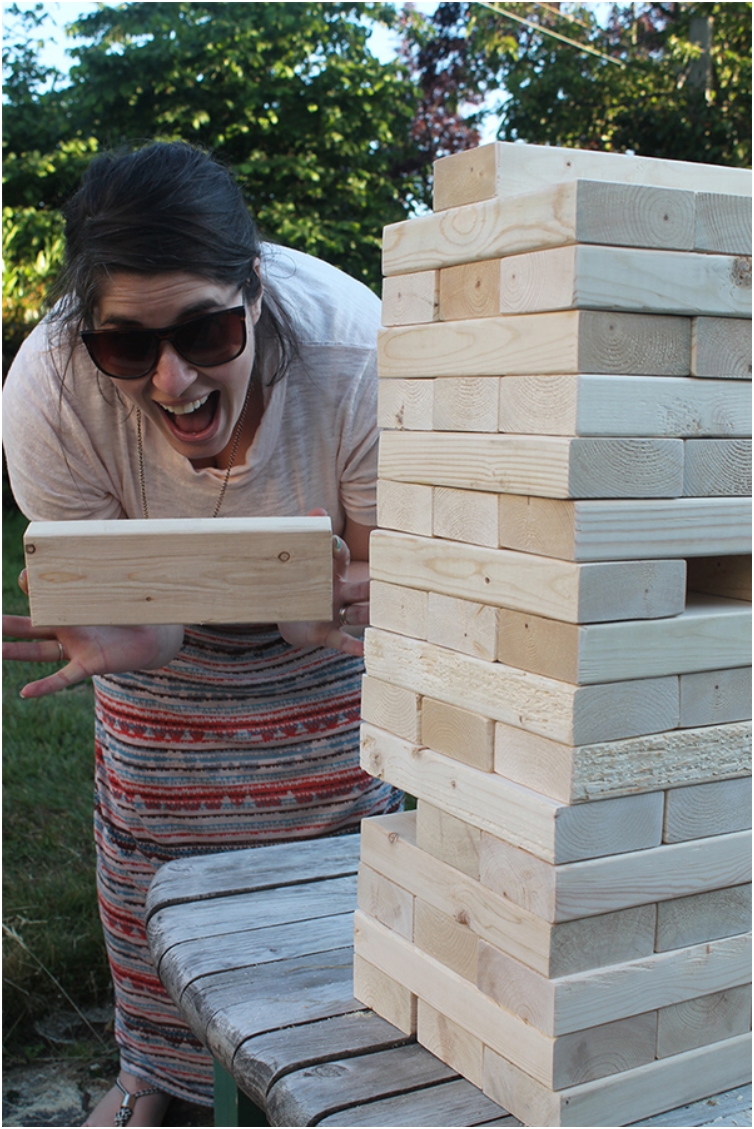 Jenga has become one of the most popular social games in last years. Aside from physical, it also requires a lot of mental skill to win. Bonus points when everything crashes down once someone makes a mistake. It is just awesome. And if you can put a drinking bar close to the jenga, you have yourself a party area.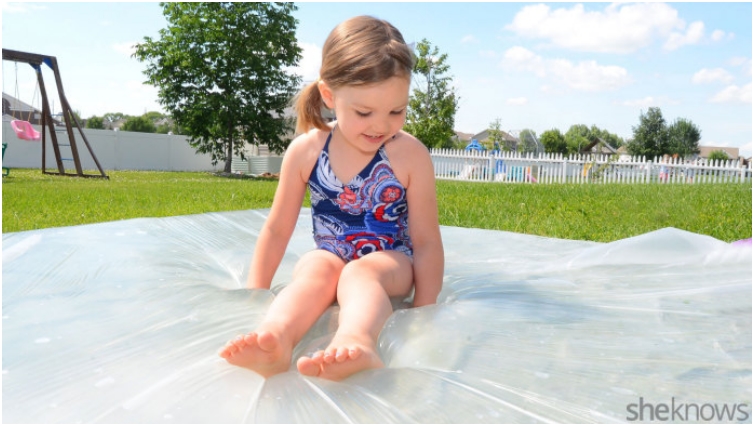 We've had several water projects for your backyard, and the reason is simple: water helps us cool down in the summer. Kids suffer the most from sun exposure, because you just have hard time telling them NO. So, a good way to keep them refreshed is by installing some water segment in your yard.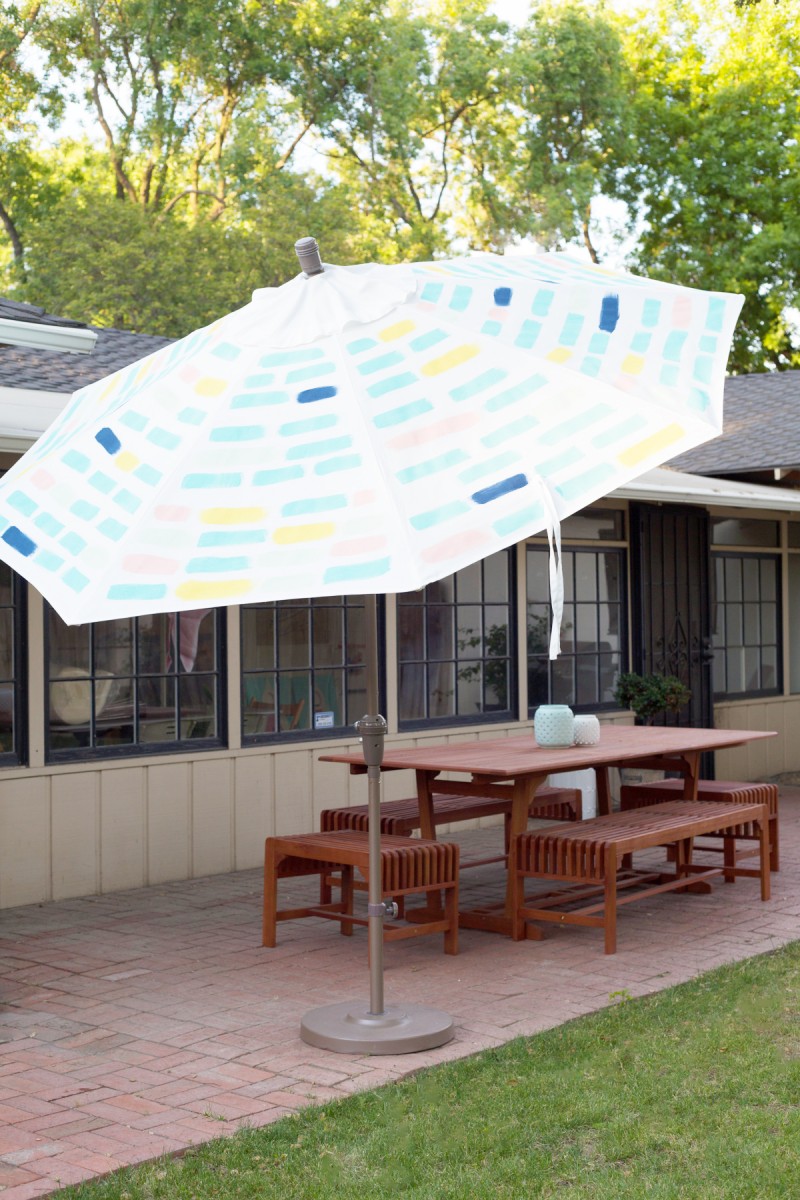 I've said you need some shade during the hot summer nights and days, and umbrella works the best. After all, there's a reason why umbrella and beach go hand in hand.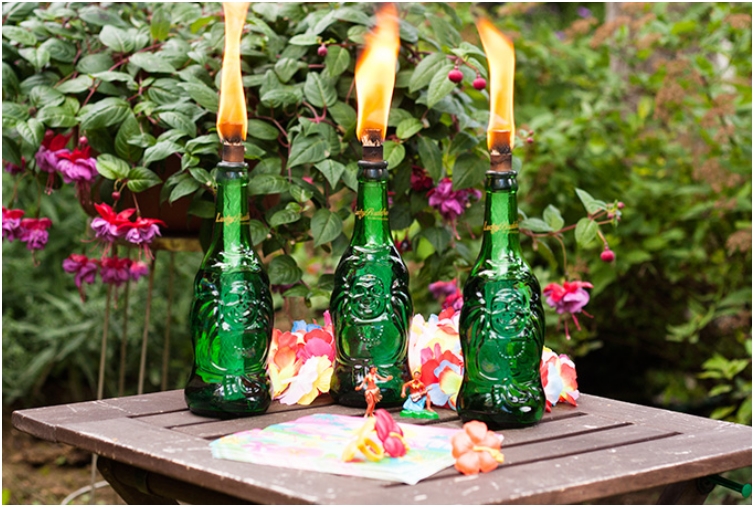 For those of you that want to give some Hawaiian and exotic touch to your backyard, tiki torches are the way to go. You'll need few empty beer bottles, but that is easy to find. I know one of the biggest fears people have is that they might burn something, and cause an accident. But fear not, this project is safe and secure.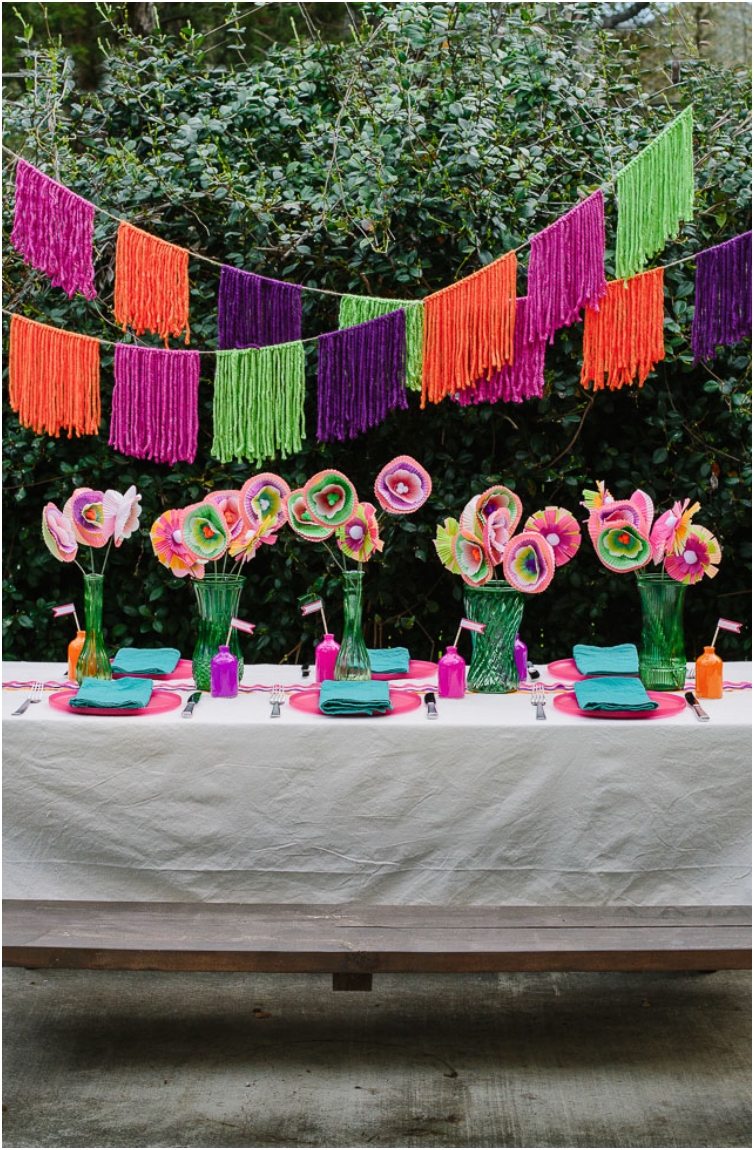 For a casual party, you probably won't go this far. But when you are hosting a birthday party, or some similar party, you want to show off. And there aren't many ways that you can show off like with a siesta party. Throw in some sangria, some Spanish delights, some Spanish or Latino music, and you have yourself a party for the ages.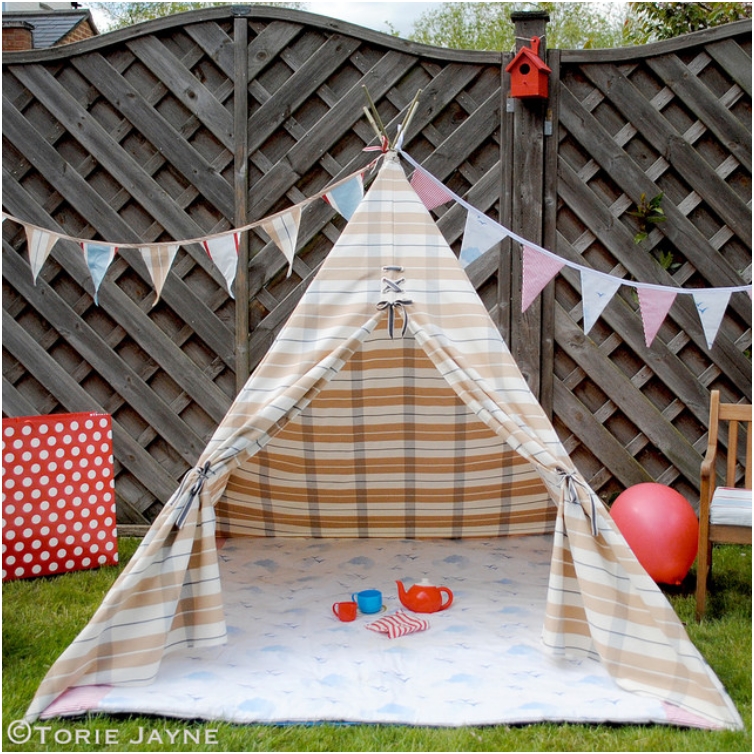 We all made wigwams as we were little. And we didn't care where they were positioned. You can take your kids camping in your backyard, and do everything that you do at camping. It is a great bonding experience.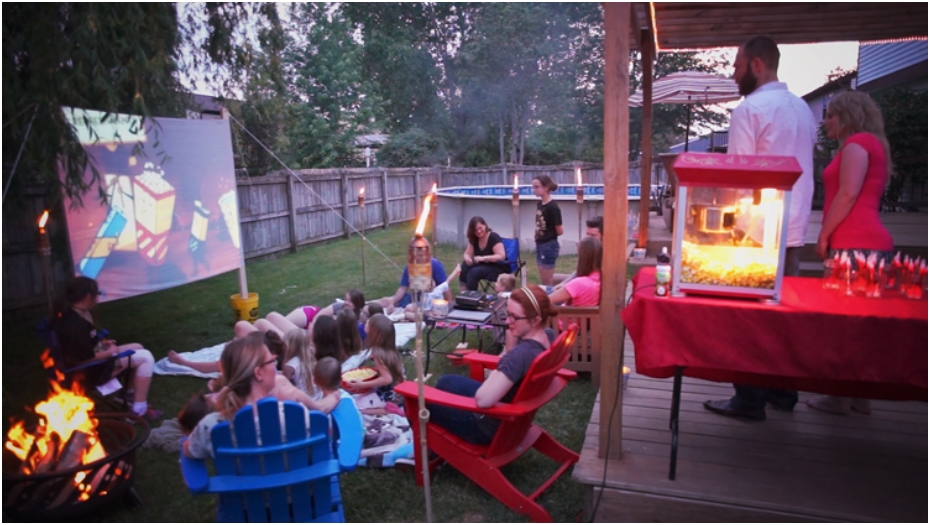 One of the biggest misconceptions people have is that an outdoor movie screen is an expensive luxury. You cannot be further from the truth. The canvas is pretty cheap, and nowadays, there are even cell phones that can be used as projectors.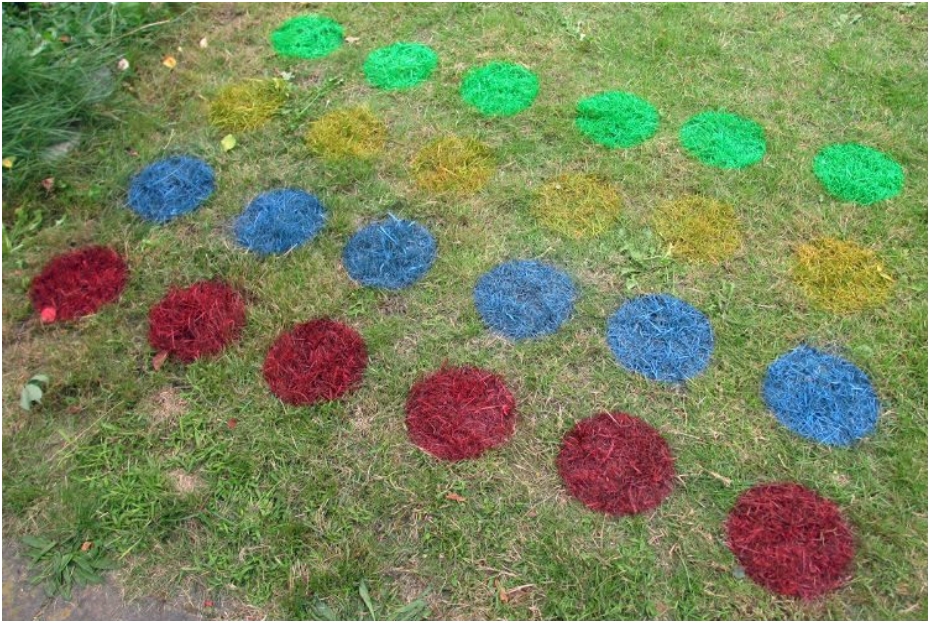 I don't know if you can buy the Twister game somewhere. But I know for sure that everything you cannot buy, you can make on your own. And that is a fact. With that being said, do not look for any more excuses to avoid one of the most fun, and addictive games there is. Twist your way!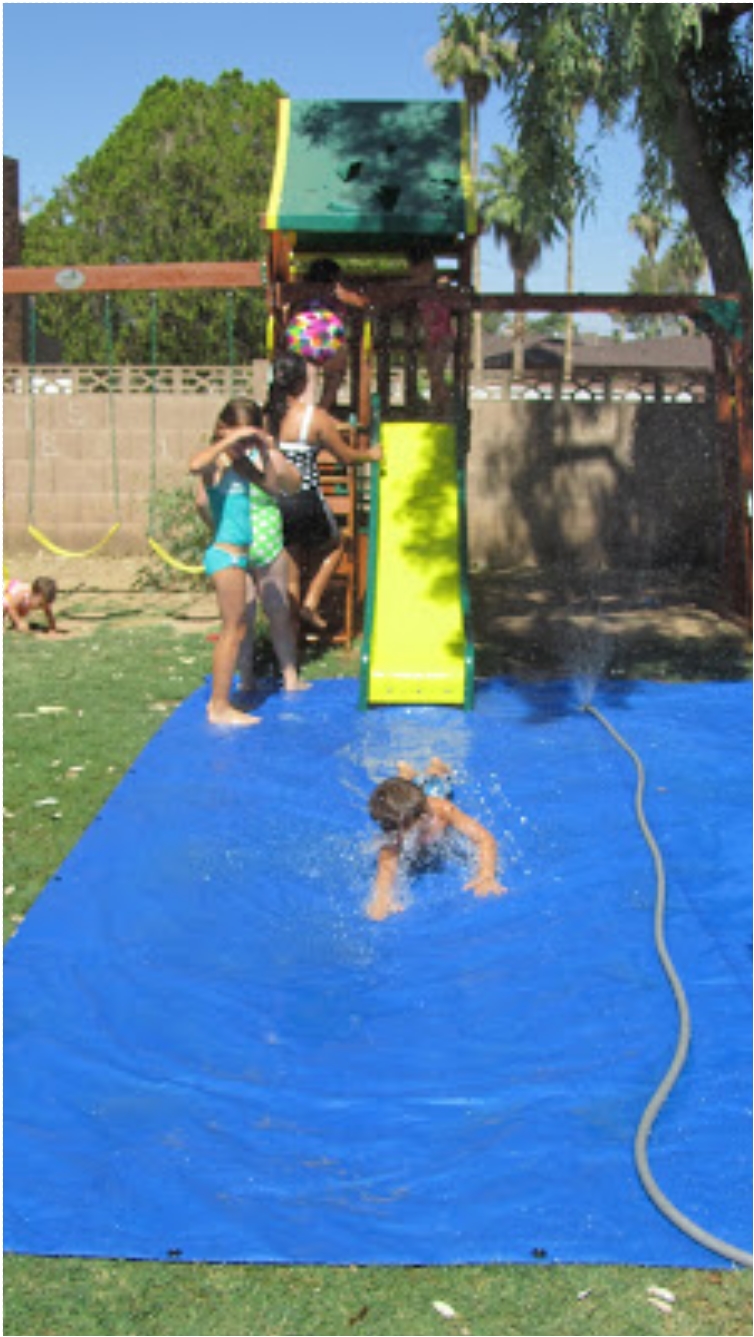 Water slides are one of the most popular activities, and water parks are one of the most attractive venues when you go on a holiday on some beach. And if you are not going to a holiday, don't worry, you can make a water slide for your kids at home.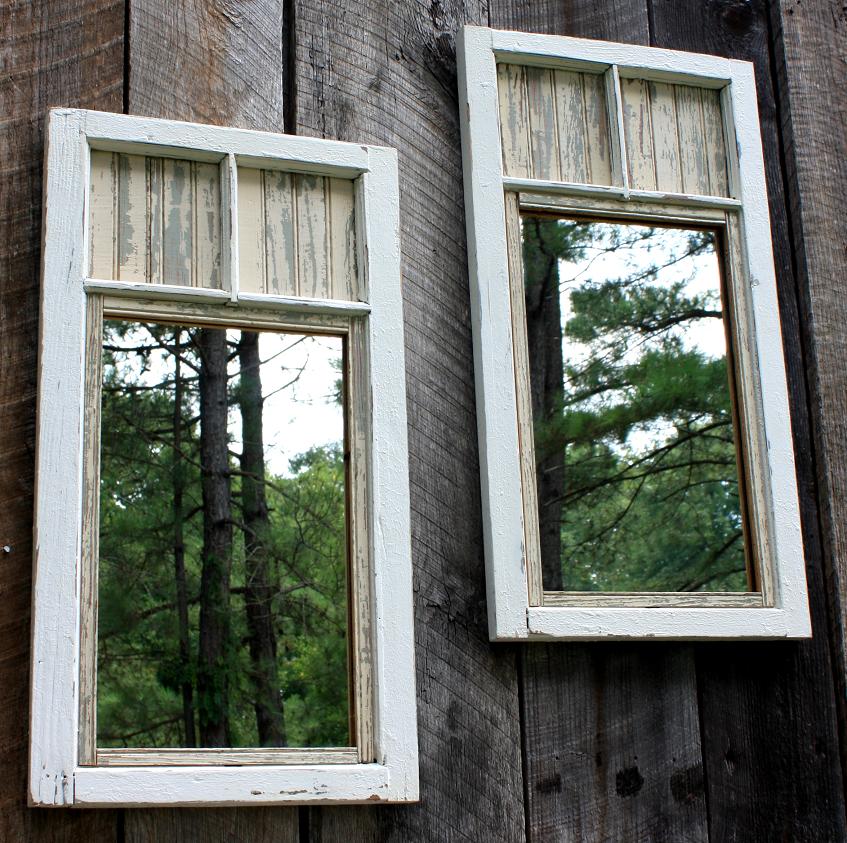 Mirrors are one of the most common tricks for visually enhancing the interior. We've seen them being used in the interior design for several years now. If you want to add depth in your backyard, you can use the same trick, and it is very effective.
READ THIS NEXT: 24 Amazing Patio Ideas For Creating The Ultimate Hangout At Your Home