Parents want to help their children achieve their dreams. And when a child wants to join the same profession as his/her parents, they can help. In Hollywood, it's common for parents to act alongside their children; it's a way to keep it in the family and continue the legacy.
You can even say that it's easy for celebrities to act alongside their children because it gives them a chance to spend some quality time together. We know that movies are time consuming and time demanding; sometimes celebrities shoot for months without seeing their family. So, with that being said, let's take a look at some movies where parents acted with their children.
1. Ryan and Tatum O'Neil in Paper Moon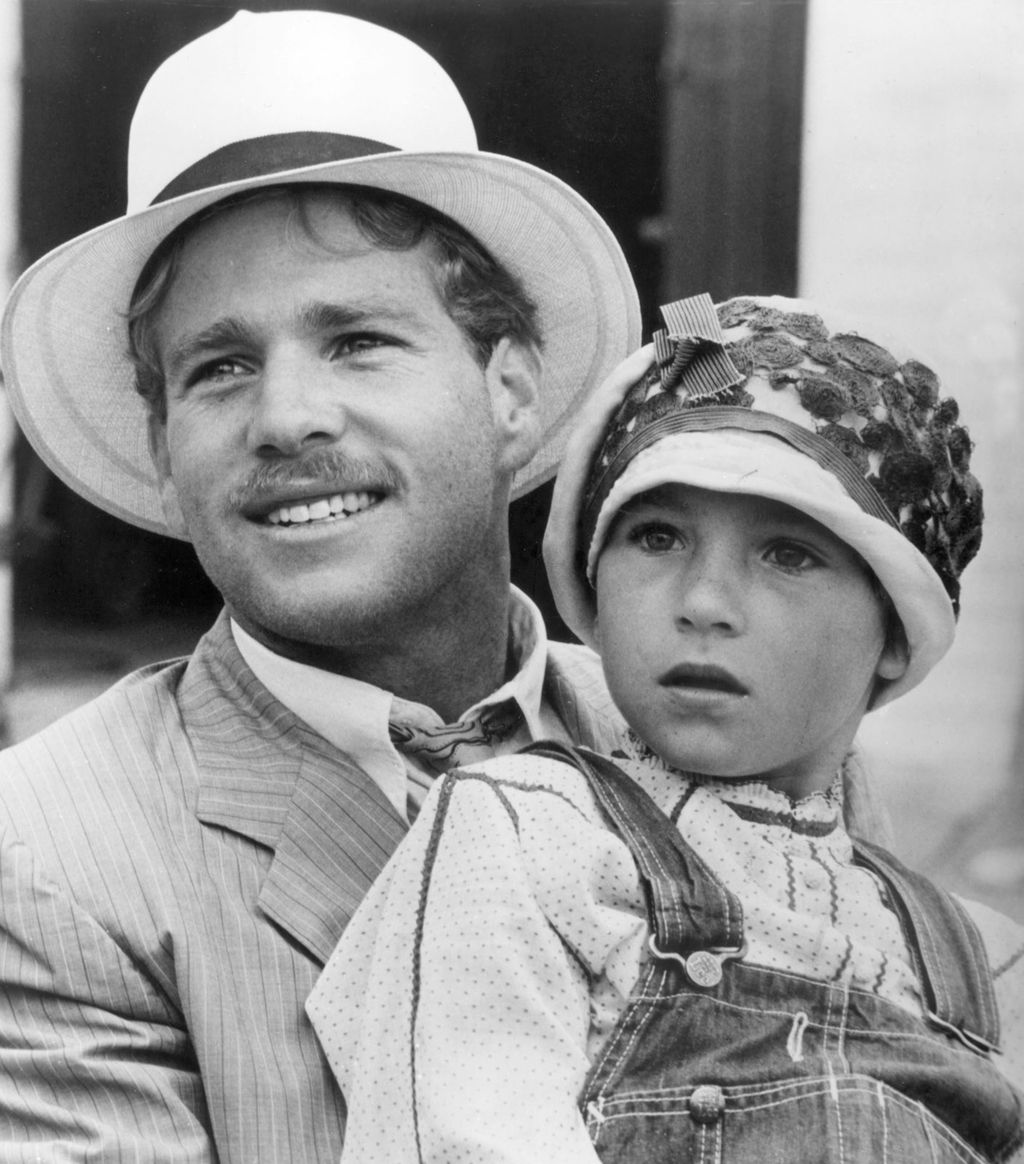 For most celebrity children, their role in their first movie is just a small role. But not for Tatum O'Neal. Thanks to her father's influence, Tatum had one of the lead roles in her first movie. Paper Moon netted her an Oscar for best supporting actress and a Golden Globe for most promising newcomer.
2. Angelina Jolie and Jon Voight in Tomb Raider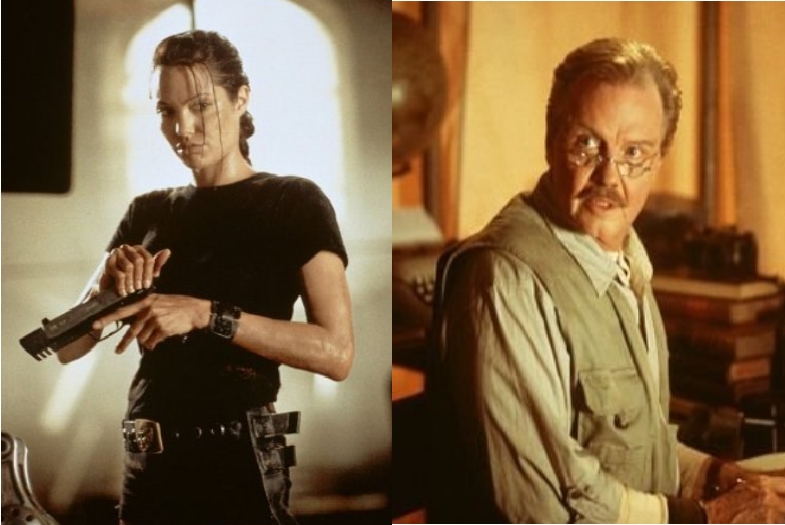 Angelina was 25 years old when she filmed Lara Croft: Tomb Raider. It didn't hurt that the movie was based on one of the most popular video games. Jolie was superb in the movie; Tomb Raider launched her on the celebrity scene, helped her gain international stardom, and made her an icon.
3. Meryl Streep and Mamie Gummer in Evening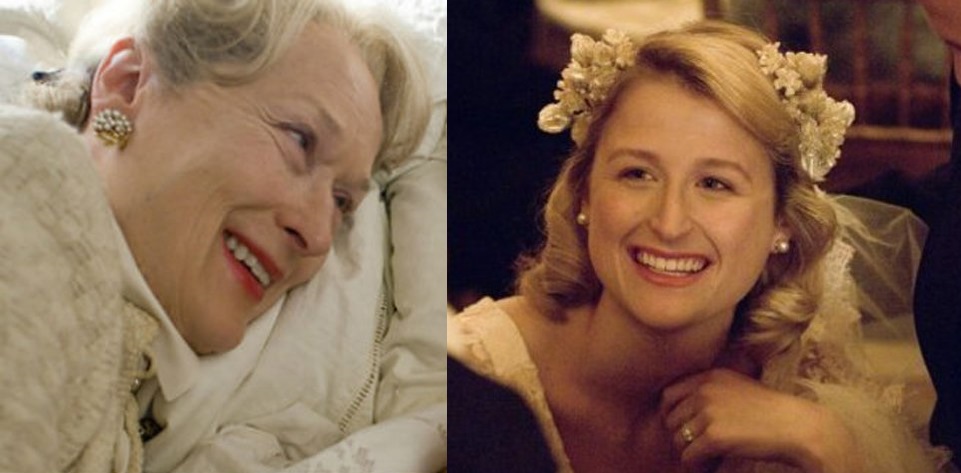 It's hard to follow in the footsteps of Meryl Streep, arguably one of the best actresses Hollywood has ever produced. And we must say, Mamie is doing everything she can to follow in her mother's footsteps. Mamie wasn't getting quality roles initially, but then Meryl used her influence and asked her to join Evening. And from then on, Mamie started getting more and more roles. This isn't the only time the two shared the set. They also played together in Ricki and the Flash.
4. Natasha Richardson and Vanessa Redgrave in Evening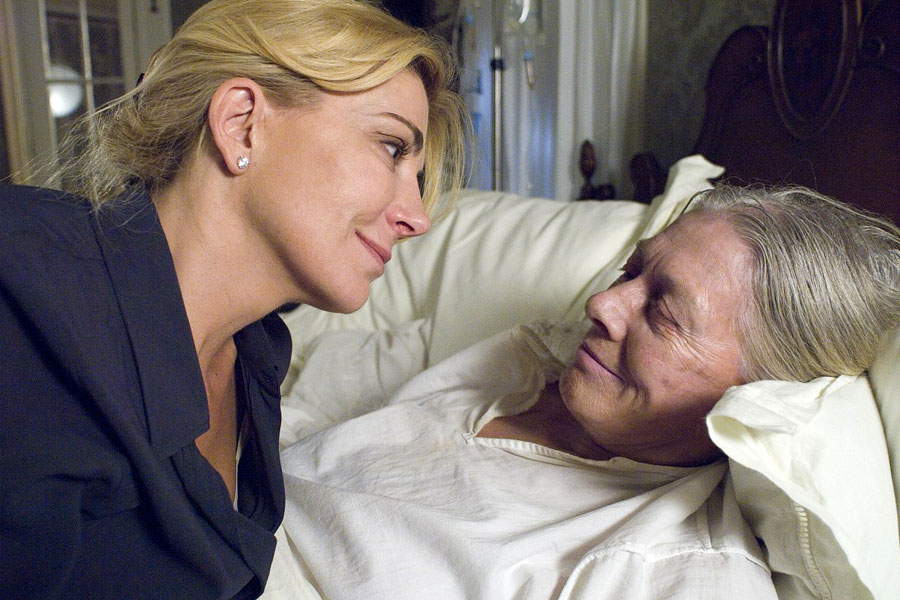 This family really has a long history of acting. Vanessa, Natasha's mother, was a great theatre actor, and she passed the talent on to her daughter. Natasha was already an established actress when she joined the set of Evening. It was just a way for these two to act together before Vanessa retired from acting.
5. Rumer Willis and Demi Moore in Striptease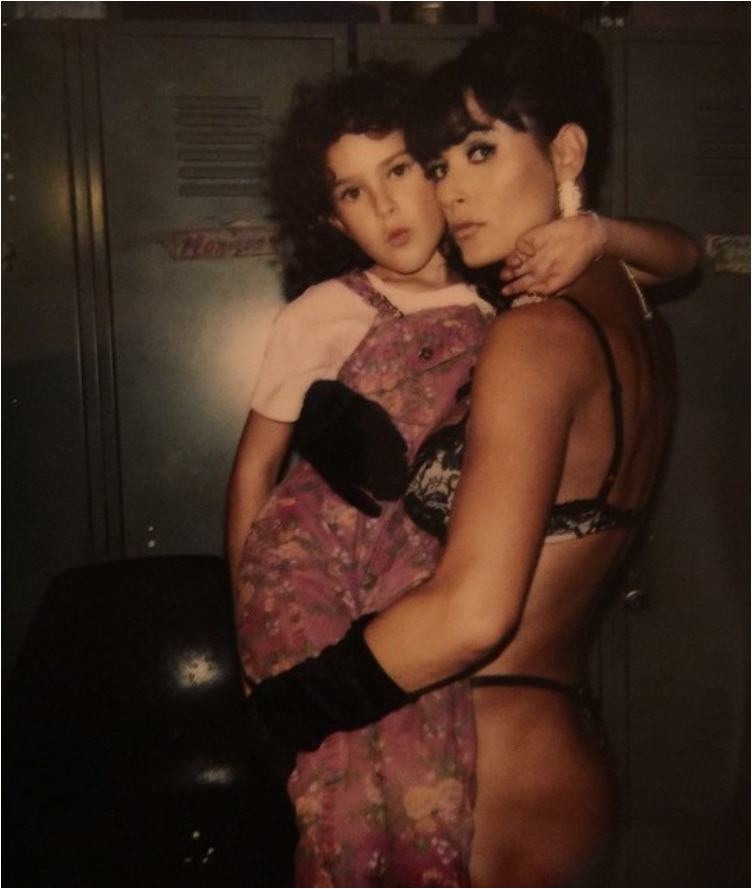 Apparently, it's all right to bring your daughter to watch you undress for money. Of course, that was just on a movie set, but nevertheless. We all might remember Demi's daughter from Striptease, but that wasn't the only time these two acted in the same movie. Moore called on her daughter for Now and Then as well, a movie in which Demi had a supporting role.
6. Sylvester Stallone and Sage Stallone in Rocky V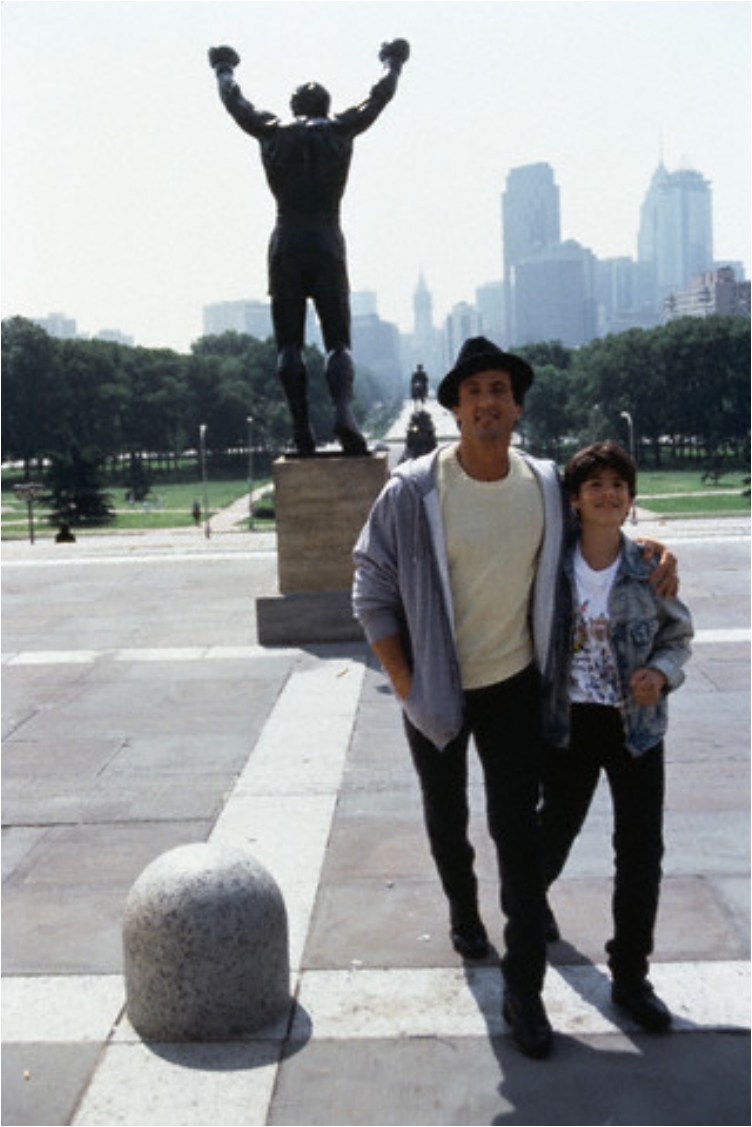 Sage literally followed in his father footsteps. In the movie, Sage plays Rocky Balboa Jr., the son of the legendary boxer, who is trying to enter the ring as well.
7. Martin Sheen and Charlie Sheen in Wall Street and Anger Management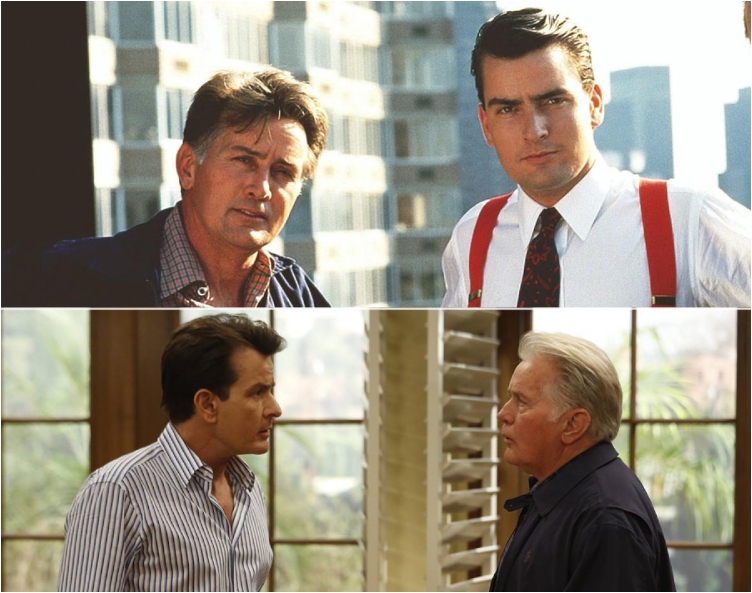 This is one of the most comical father-son duos you can see on television. You just have to watch them and see how they interact with each other. Even at an older age, in Anger Management, for example, they are killing it on the set. And the fun part is they play father and son in the TV series too.
8. Kirk Douglas, Michael Douglas and Cameron Douglas in It Runs in the Family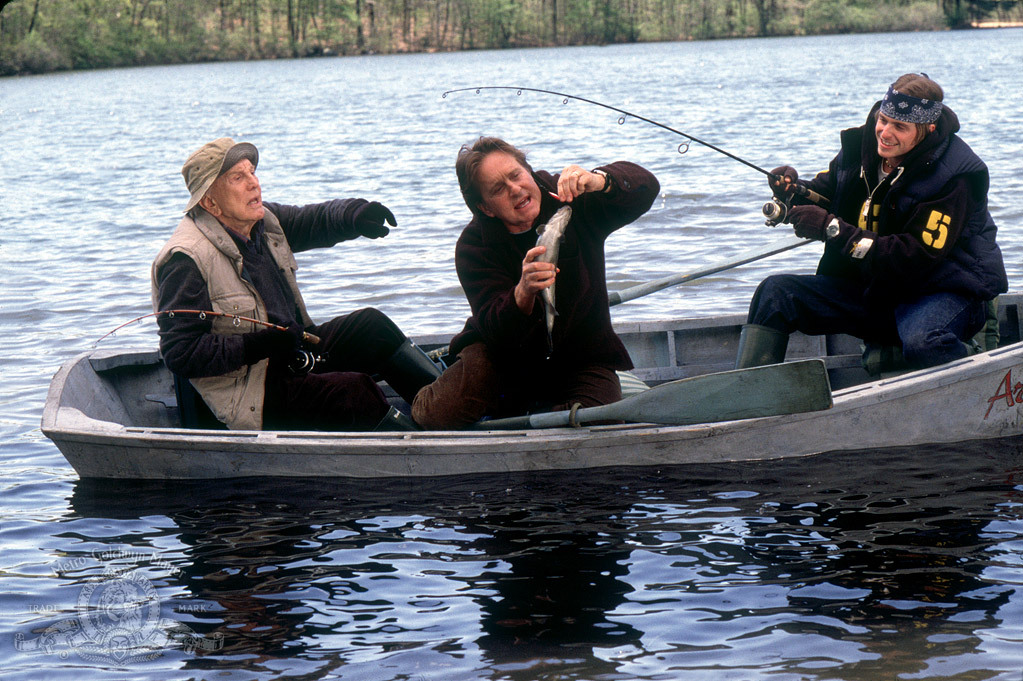 Father, son, and grandson. Now isn't that a well-rounded group. Kirk and Michael were well established actors trying to get the third generation into acting as well. Sadly, Cameron is not nearly as talented as his father and grandfather. Unlike them, he was not able to carve out a career in Hollywood.
9. Will and Jaden Smith in The Pursuit of Happiness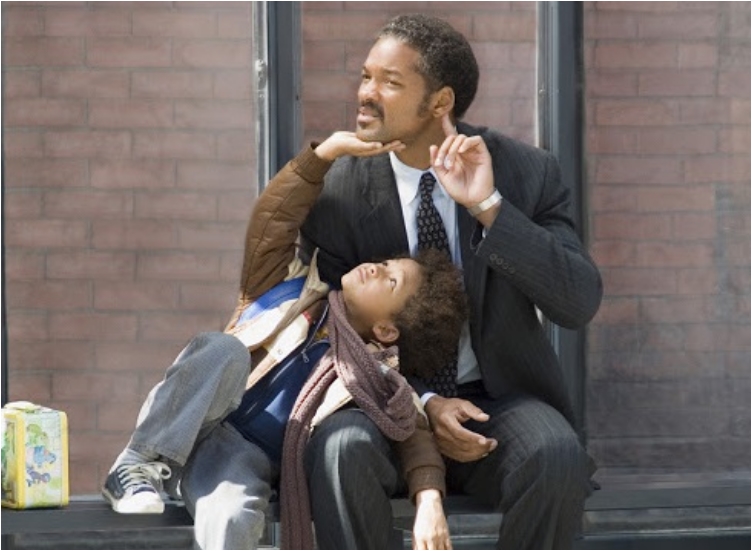 This was the movie Will Smith used to introduce his son to the world of Hollywood. And Jaden was excellent in the movie. But Jaden couldn't get a decent role after that. No matter how much his father tried, Jaden is not cut out for the business.
10. Will and Willow Smith in I Am Legend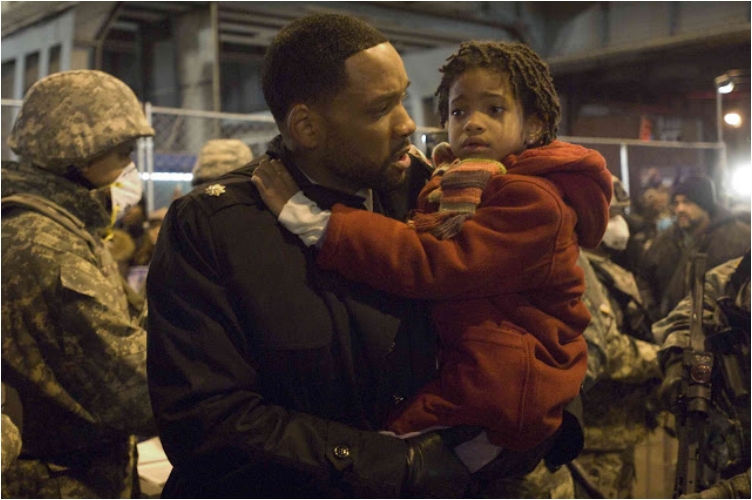 One year after introducing Jaden to Hollywood, Will Smith decided to try the same with his daughter, Willow. But this also didn't go as hoped; Willow appeared in few more minor roles, but that was all. Turns out she is more suited for the music business. Willow has performed in several TV series and has carved out a career as a dancer and singer.
11. Jada Packet-Smith and Willow Smith in Madagascar 2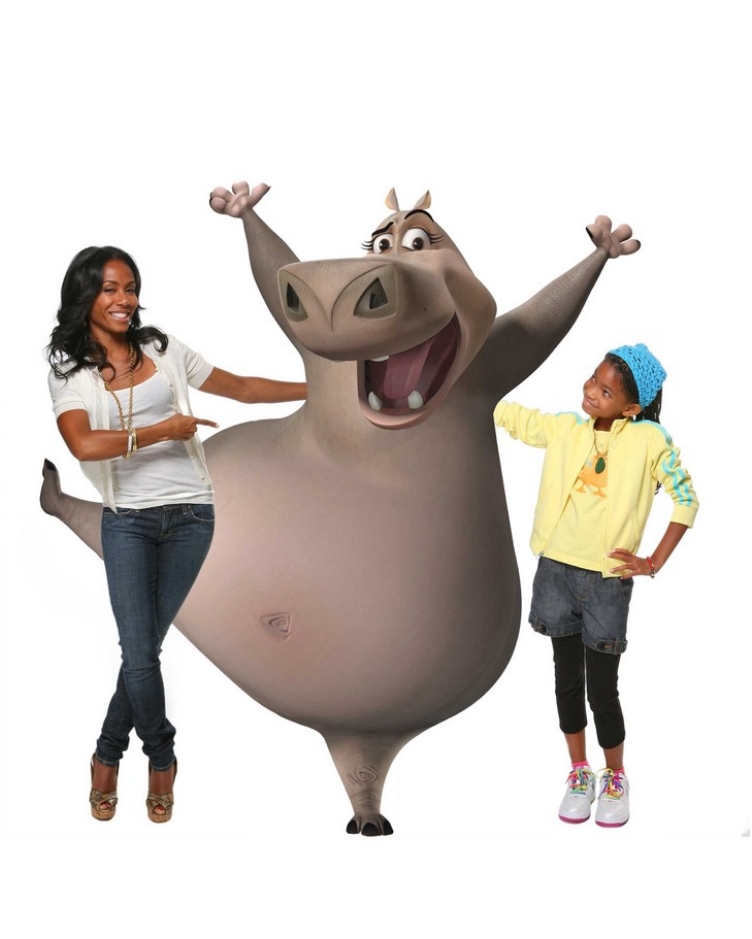 Jada and Willow literally acted as mother and child in this one. Jada was Gloria, while Willow voiced the baby Gloria. The Smith family tried their best to make Willow an actress, with no success.
12. Will and Jaden Smith In After Earth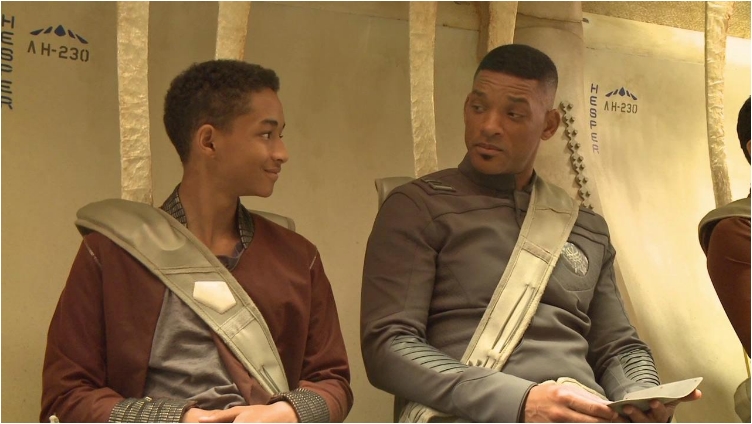 These two tried to act together once again. But unlike the first movie, which was a cute and adorable drama, the second one was a sci-fi adventure. And as you can assume, it didn't go as planned. Will and Jaden played a father and son who were left on Earth after humanity escaped. But this film wasn't one viewers wanted to see.
13. Mamie Gummer and Meryl Streep in Ricki and the Flash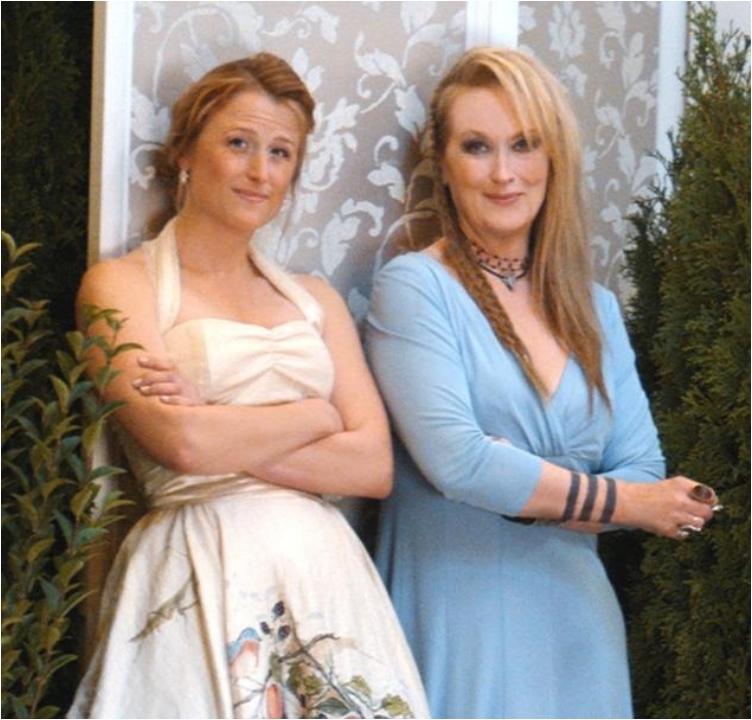 As I mentioned earlier, Mamie and Meryl acted together one more time. And it was great. The drama between these two in the movie was excellent. The movie is a fun, enjoyable family drama, in which Meryl plays a rock star in her late 60s. Mamie plays her troublesome daughter who wants her mother. Pure classic.
14. Leslie Mann with Iris and Maude Apatow in Knocked Up and This Is 40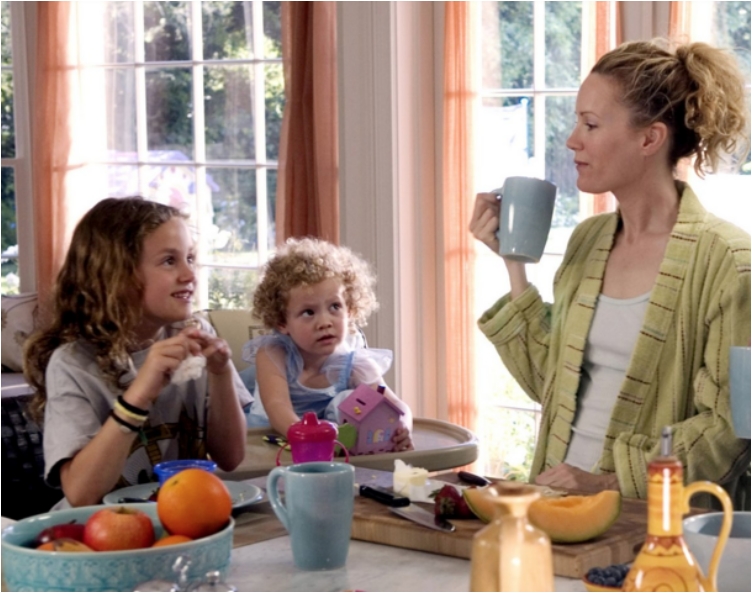 Leslie Mann has not one, but two, daughters she takes everywhere she goes. And we applaud her for being a good mother in that way. It certainly isn't easy to negotiate with the director for both your children to appear alongside you.
15. Eva Amurri and Susan Sarandon in The Banger Sisters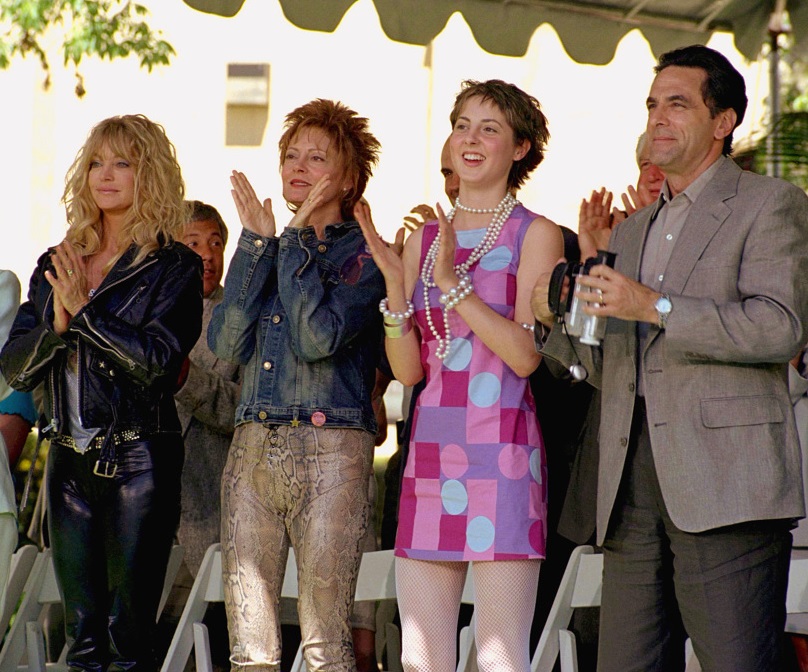 In the 90s, whenever Susan was part of some movie, she called her daughter to join in. They appeared alongside each other for the first time in Dead Man Walking, and then followed it up in Anywhere but Here and Earthly Possessions (all made in the 90s). The Banger Sisters is their latest project.
16. Gwyneth Paltrow and Blythe Danner in Sylvia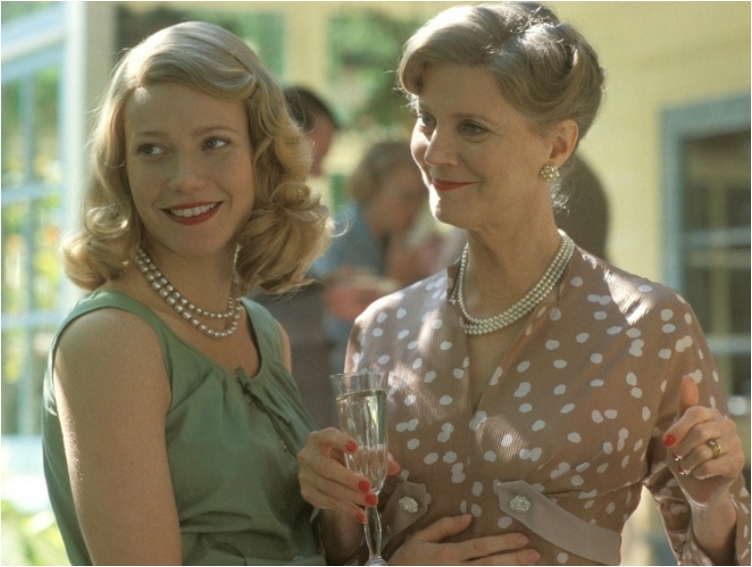 Gwyneth was already an established actress when she joined her mother in Sylvia. Gwyneth got to act alongside greats like Nicole Kidman, Robin Williams, Julia Roberts, Dustin Hoffman, and many others.
17. Kiefer and Donald Sutherland in Time to Kill and Forsaken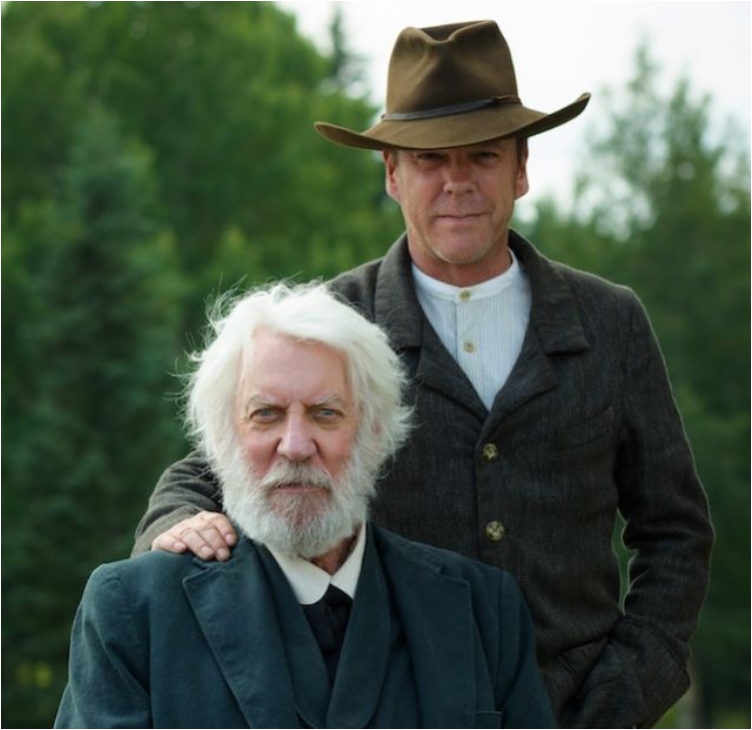 The Sutherland family is like the Douglas family: both the father and the son are extremely talented and successful. Kiefer actually got his first crack at a role in a movie—Max Dugan Returns—thanks to his father. His father had the lead role in the movie.
18. Diane Ladd and Laura Dern in Rumbling Rose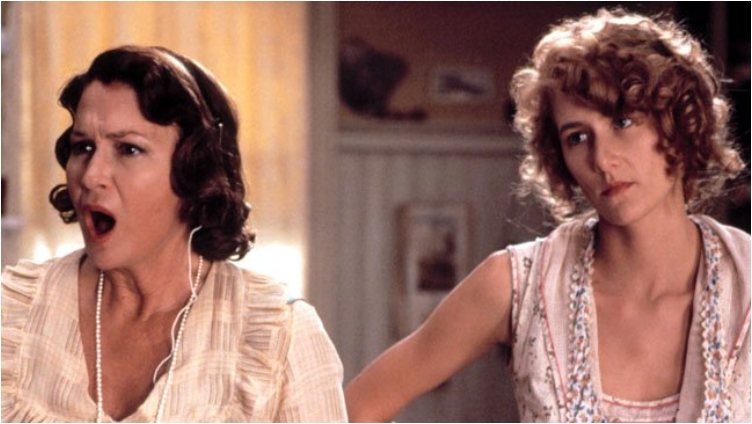 These two are excellent, underrated actresses. You won't hear much about them, but they are very talented and great at what they do. Laura debuted in her mother's movie, although she wasn't listed on the credits. She played Diane's daughter in White Lighting.
19. Tina Fey and Alice Richmond in 30 Rock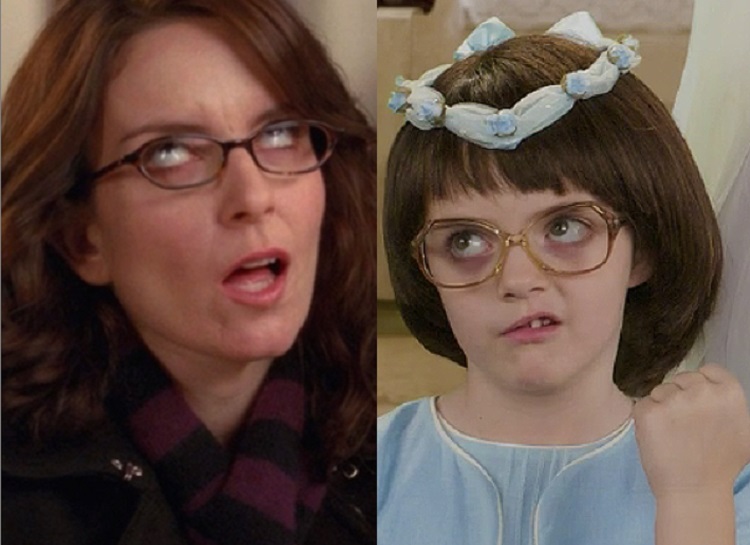 These two are like copycats. Both are extremely funny in their own way. Tina is not much of actress—she is more of a television personality and writer. But when she was part of the television series 30 Rock, she wanted her daughter close by.
20. Jerry Stiller, Anne Meara and Ben Stiller in Zoolander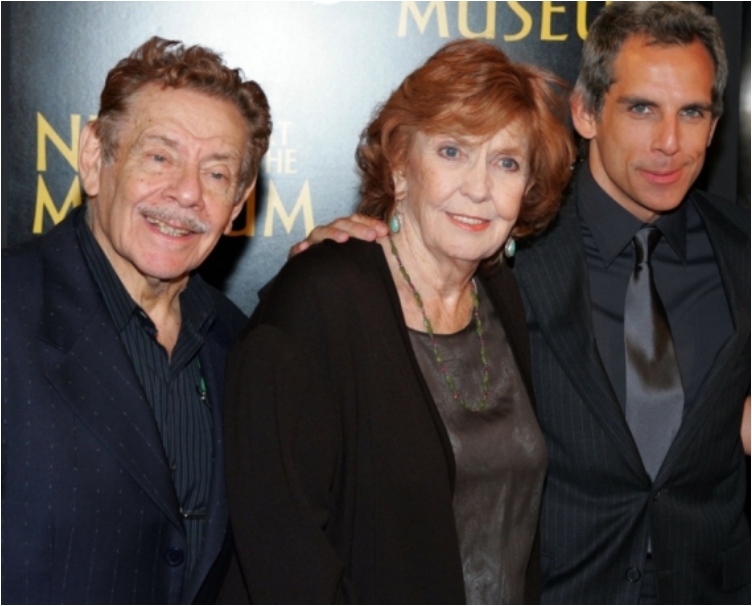 Actually, the entire Stiller family was part of Zoolander. Amy Stiller, the older sister in the family, was there as well. She is more of a stand-up comedian than an actress, which is one reason why people tend to forget about her.
21. Bruce Willis and Rumer Willis in Hostage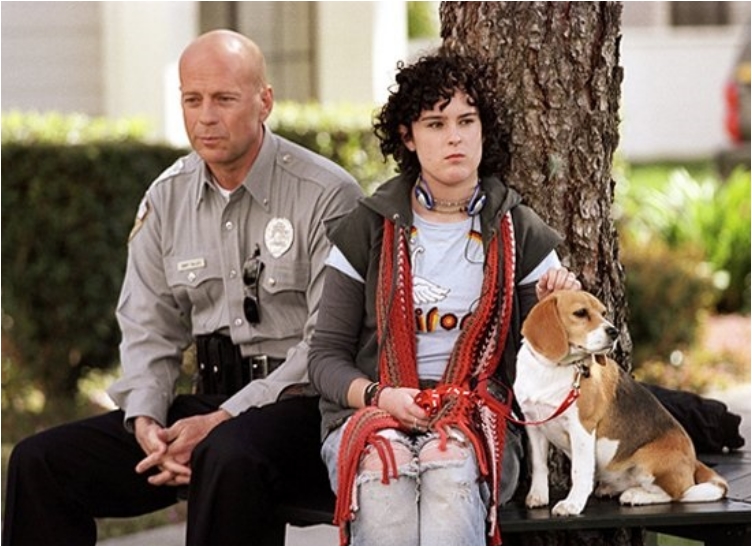 Demi brought Rumer to Striptease, and Bruce had to do his part in helping their daughter in the movie business as well. Since he usually plays cop roles, he called her in for a typical police movie. It has to be wonderful to have two great Hollywood actors as parents!
22. Colin Hanks and Tom Hanks in The Great Buck Howard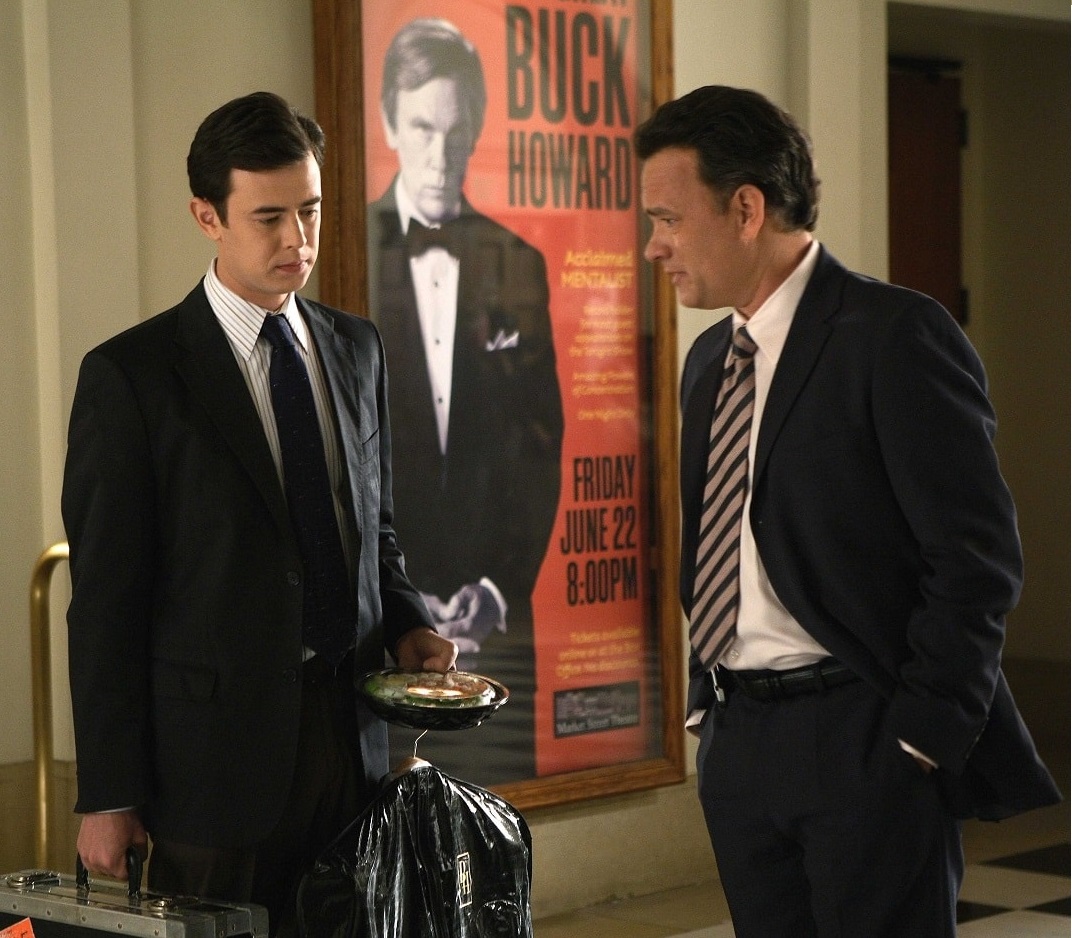 Colin only received a little help from his father. Colin is an extremely talented actor, and one day, he might win as many awards as his father has won. The two shared the set for Colin's debut, in the movie That Thing You Do. But after that, Tom left his son on his own. And Colin responded in the best possible way. Once he was established as an actor, they acted together again for The Great Buck Howard.
23. Billy-Ray Cyrus and Miley Cyrus in Hanna Montana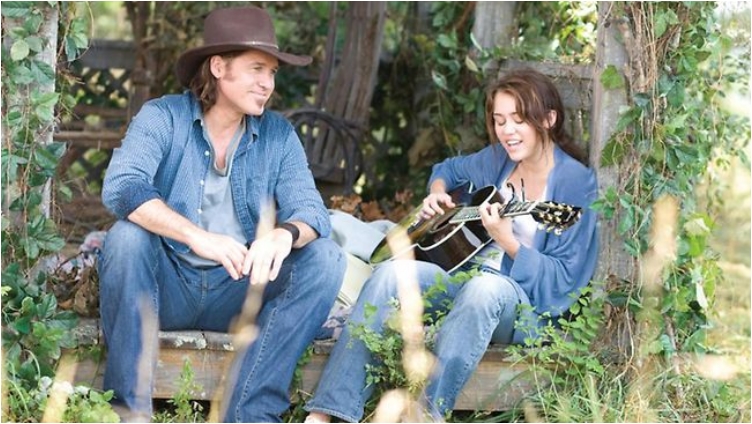 Hanna Montana helped Miley carve out a career. Back then, she was this cute and adorable girl who played the guitar. Nobody could have predicted she would become one of the most controversial figures in music.
24. Stellan and Alexander Skarsg
å

rd in Melancholia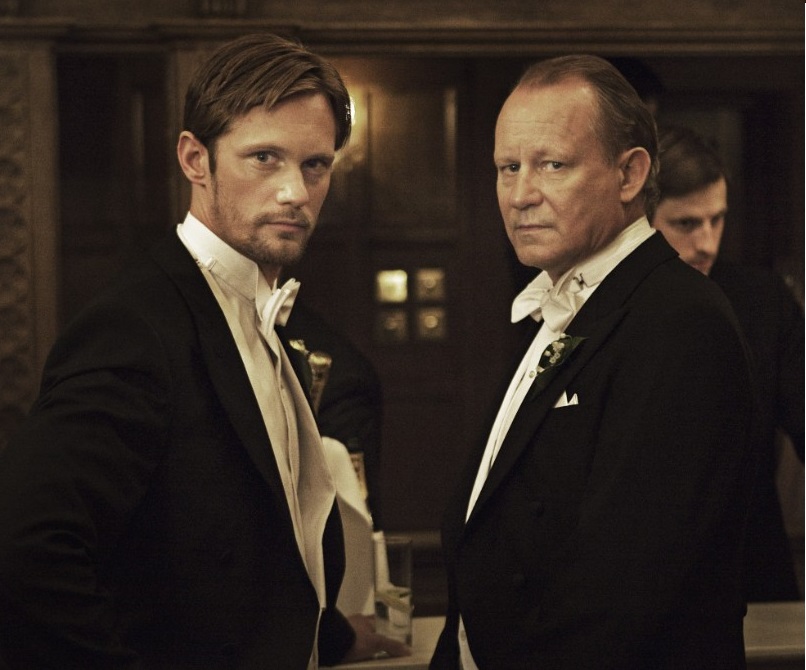 When you are a Swedish actor trying to carve your way into Hollywood, it's not easy. But Alexander is a great actor, and he had his father's support all the way. Stellan left Alexander on his own at the beginning, allowing his son to make a name for himself. And then, they teamed up for a great movie.
25. Brendan and Domhnall Gleeson in Harry Potter and the Deathly Hallows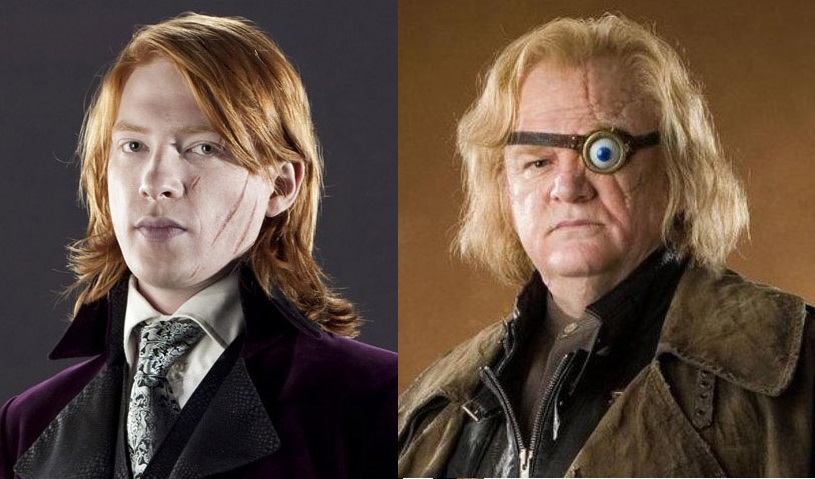 It certainly wasn't easy for Brendan to be part of this movie. He had to be his son's teacher. But they got the chance to play alongside each other for a few Harry Potter movies.
26. Angelina Jolie and Vivienne Jolie-Pitt in Maleficent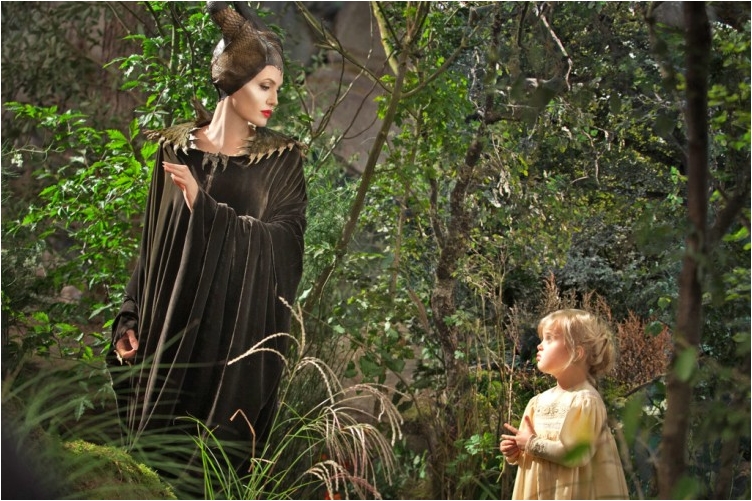 Vivienne was so cute and adorable in Maleficent. She played the role of young Aurora, and she did it so wonderfully. I guess it's easy to follow your mother and try to bring her to the good side.
27. Johnny Depp and Lily-Rose Depp in Yoga Hosers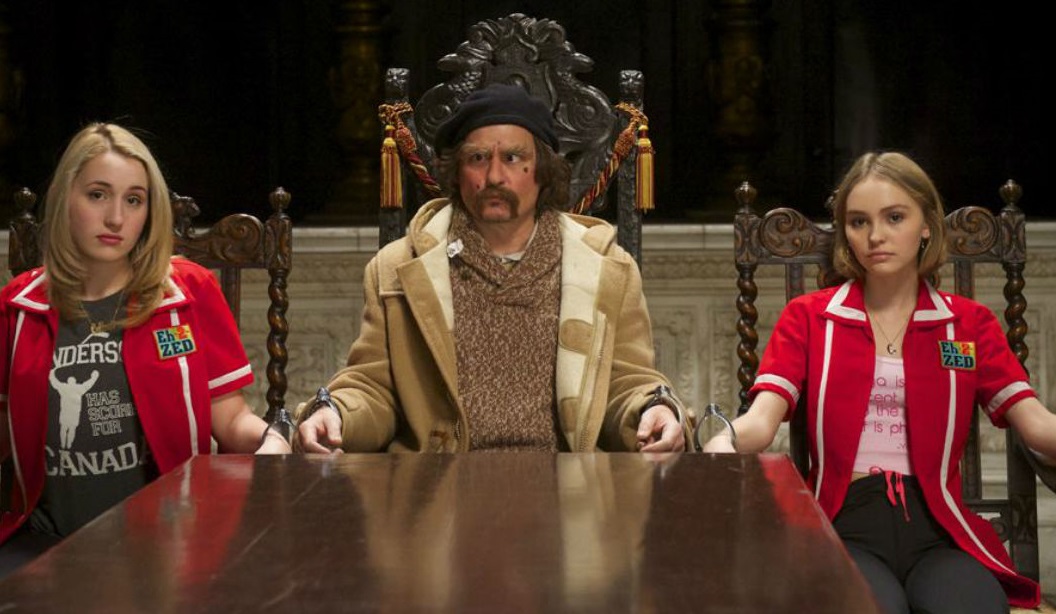 Lily is only 17 years old, just starting a career in Hollywood. But it certainly helps when you have one of the best actors in Hollywood as your father and guiding force.