One of the rooms I love for DIY projects is my kitchen. Not only that DIY projects make your kitchen look more beautiful, visually appealing and so on, they also improve the functionality. I don't think I know a guy or a girl that has absolutely no clutter in his/hers kitchen. Clutter is an accessory in the kitchen. But, even if you cannot completely get rid of clutter, you can organize it in a manner that your kitchen looks clean and functional. Here are some ideas.
If you are living in a rental house, chances are, you are forbidden to put holes in the wall. Well, this door organizer takes care of that problem while adding extra shelf space to your kitchen and putting all your most important tools in one spot. All your kitchen ware will be in hands reach, making it easier for you to cook.
Expect a lots of wall racks on the list. To start you off, we go with a rustic wall rack that is as simple as cutting one wooden part and placing on your wall. The rack will help you organize your knifes, while adding a rustic and traditional feeling to the kitchen.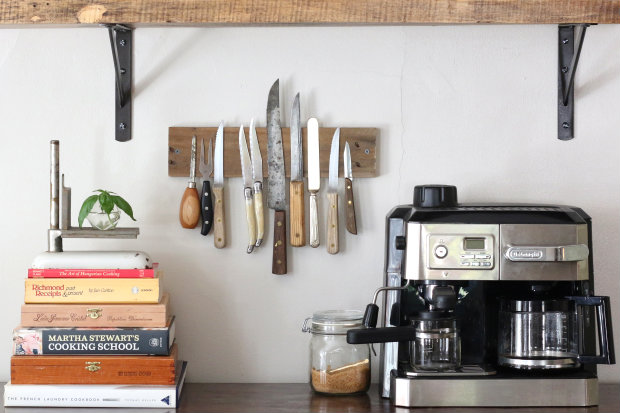 Now here is a project that has no effect on the functionality on your kitchen in organizing manner. However, if you are exposed to sun and sunlight, you might want some shades that will help you avoid sun exposure. These faux roman shades require no sewing, making them easy to make in few minutes.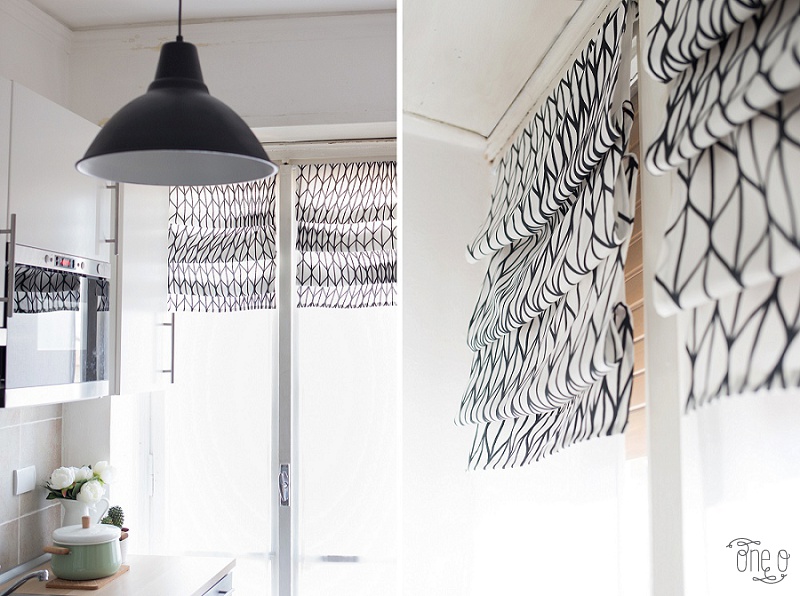 The backslash in your kitchen is usually the first place you want to change for a rustic feel. This project won't improve your functionality and practicality, but it will give you a visual appeal like nothing else. Rustic kitchens have become THE TREND in interior design, so pull your sleeves off and start working.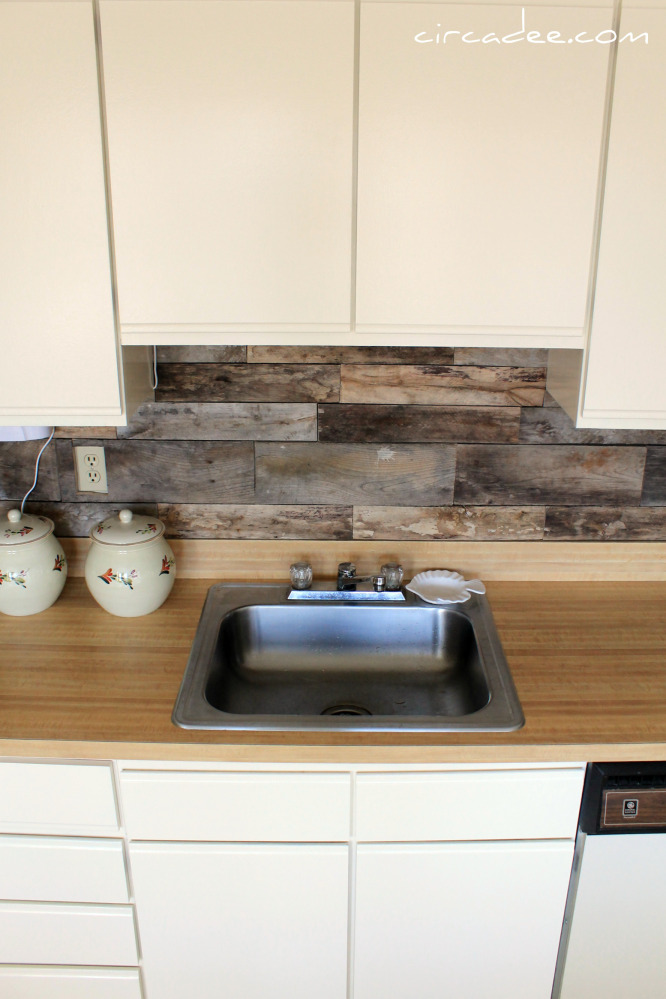 If you've ever been to a bakery, you've seen how a cake stand looks. You're probably asking yourself why would you need a cake stand in your kitchen? Well for starters, you can display several other stuff there, not just cakes. And you can use the cake stand for keeping some important items at arm's reach.