I often write articles about smoothies. I just love them. They are so convenient, easy to make, fulfilling and healthy. What's the single biggest advantage of smoothies? You mix several fruits and vegetables that would be hard to consume in raw form. Just think, can you eat one banana, one apple, some kiwi fruits, grapefruit, and some spinach leaves in the first 30 minutes of your morning? Of course you can't in raw form.  Smoothies, on the other hand, make that possible. With that being said, let's take a look at several smoothies that I would recommend for kick starting your day.
1. Beetroot smoothie for runners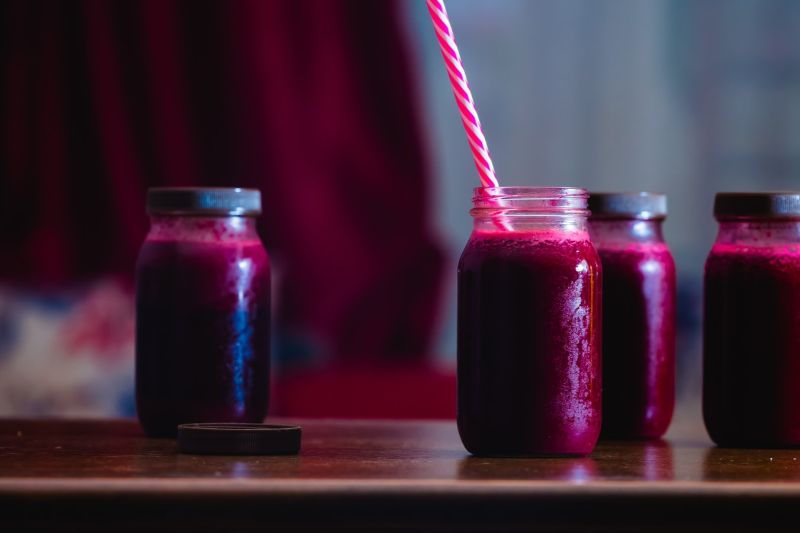 Beetroot is something I would recommend for every athlete, and every individual, not just runners. Beetroot is one of the best nitrates on the market, and it has been long accepted fact that nitrates improve your endurance and stamina.
2. Apple elderflower and pomegranate hot smoothie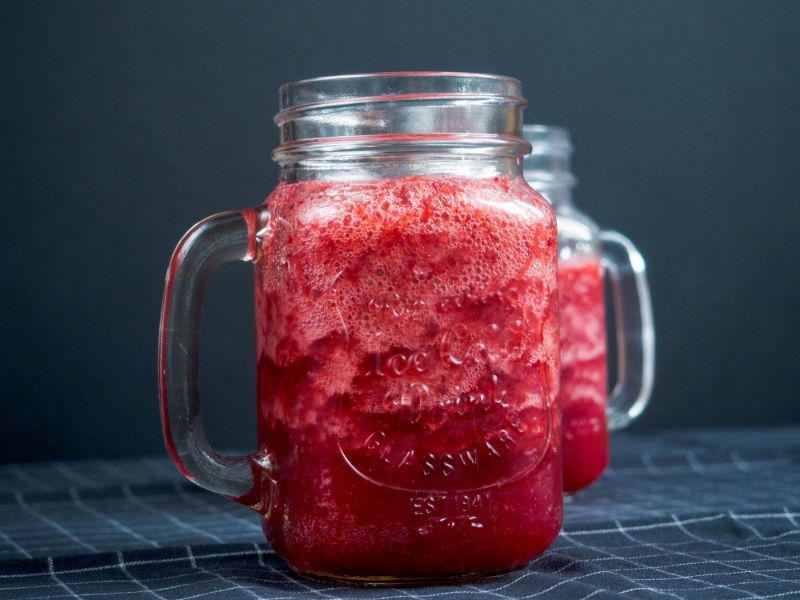 Apple is one of the most common ingredients in smoothies. And usually, apple smoothies are mixed with banana, kiwi fruit, spinach, kale and similar. But this recipe takes a different turn, and the fun part is you consume the smoothie hot. Like, with hot tea.
3. Energizing detox green smoothie
Green smoothies are my favorite, with their versatility being one of the best. You can throw in any good green fruit or vegetable you can think of, and you'll probably get a good result. But let me start you off with one of the better options.
4. Peach carrot smoothie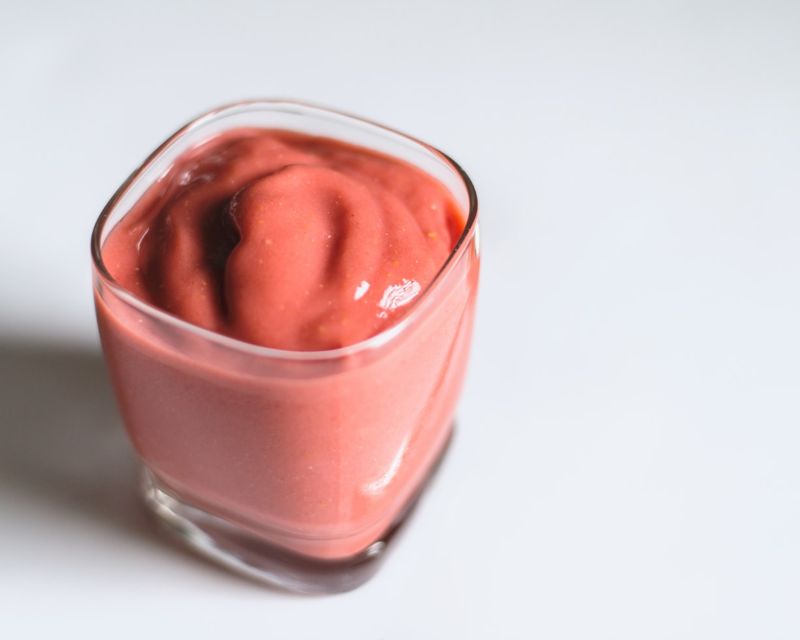 For a great beta-carotene boost in the morning, this carrot and peach smoothie is the best. Throw some banana in there and you get a smoothie that is healthy and filling in the same time. And after all, that's the goal in the morning, to get something that will keep you full for at least few hours.
5. Chocolate avocado smoothie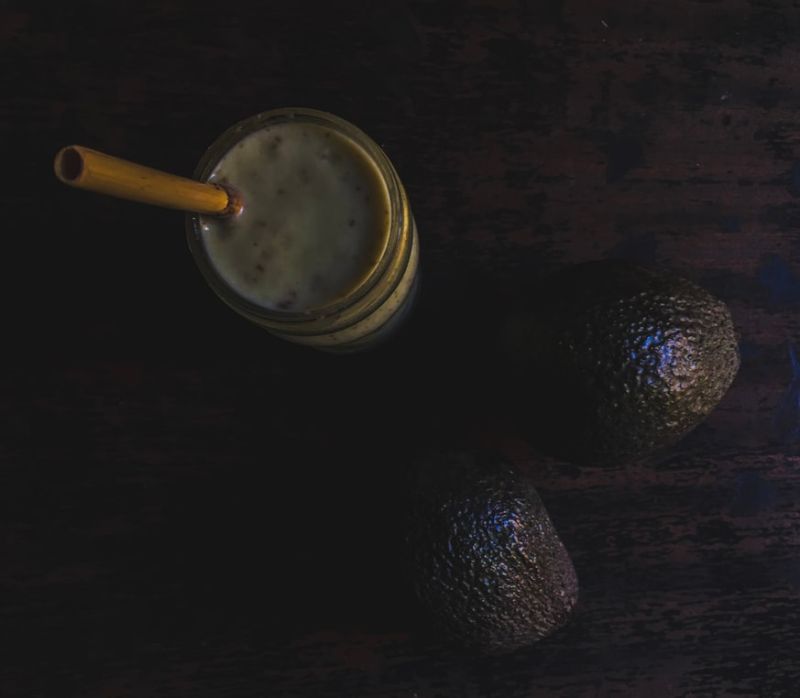 Raise your hand if you know that dark chocolate and cocoa powder are actually among the healthiest ingredients? For those of you who knew this fact, I am sure you've already enjoyed a chocolate smoothie. For those unaware of the fact, here is one chocolate smoothie to get you started.
6. Pineapple blueberry raspberry breakfast layered smoothie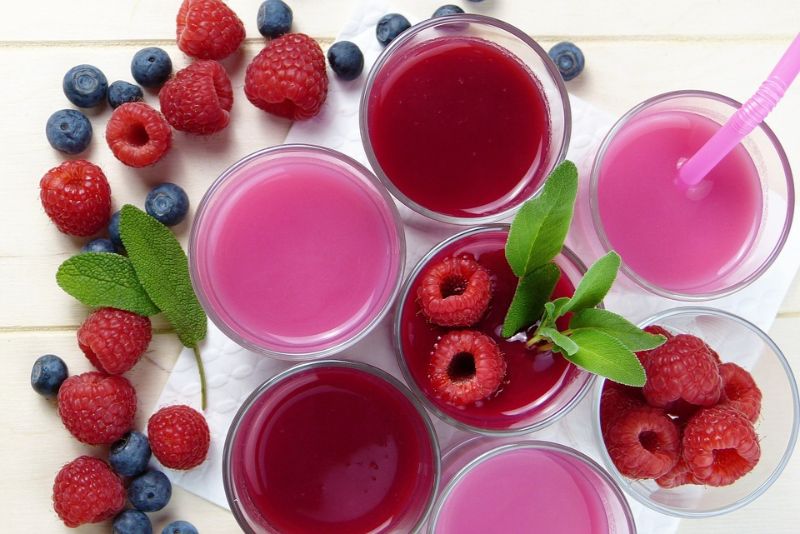 Now this is a smoothie you serve at a summer cocktail party. It might take you a while to master the drink, since it comes in layers. However, once you've mastered the layers, your friends will enjoy a drink that is healthy, but also visually appealing.
7. Colorful Easter smoothie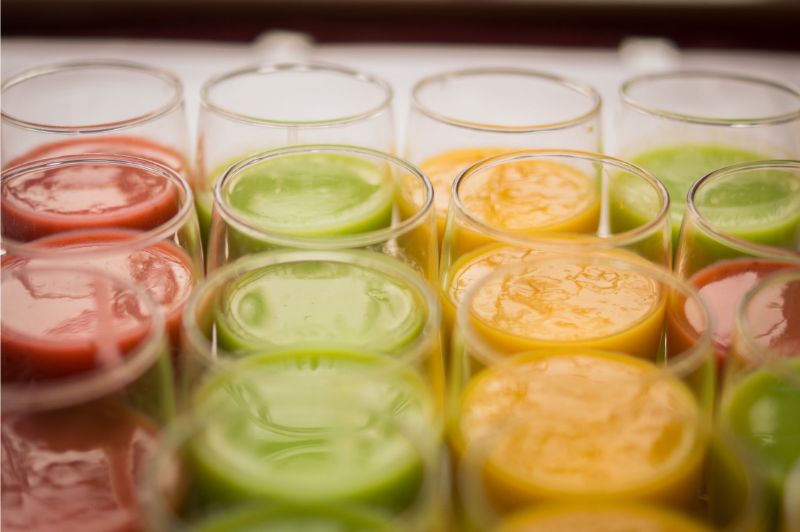 Another layered smoothie, this one just screams colors. So many colors make this smoothie look like a rainbow, and that's a good thing. Again, you might need some time for mastering, but it is well worth it.
8. Green melon smoothie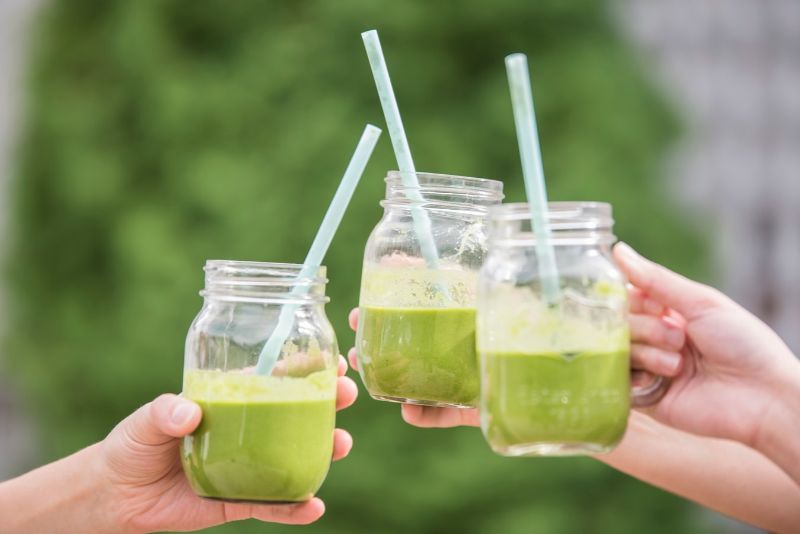 As I said, green smoothies are the best. One of the biggest knocks on green smoothies is that they are rarely filling (no banana). You can make them filling, and in the first example we used avocado. This time, melon gets its turn to enrich your green smoothie.
9. Purple power detox smoothie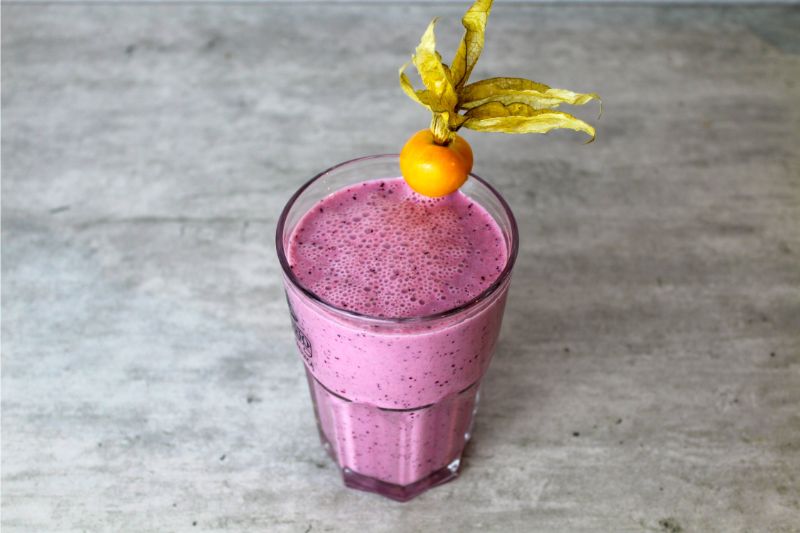 Whenever we discuss smoothies with my friends, there are always two sides. One that favors green smoothies, and one favoring purple smoothies. The main ingredient in purple smoothies is blueberries, and due to the high antioxidant density, many of my friends favor purple smoothies. I say that both are good, and leave it there. So, here is a purple one.
10. Hydrating green machine smoothie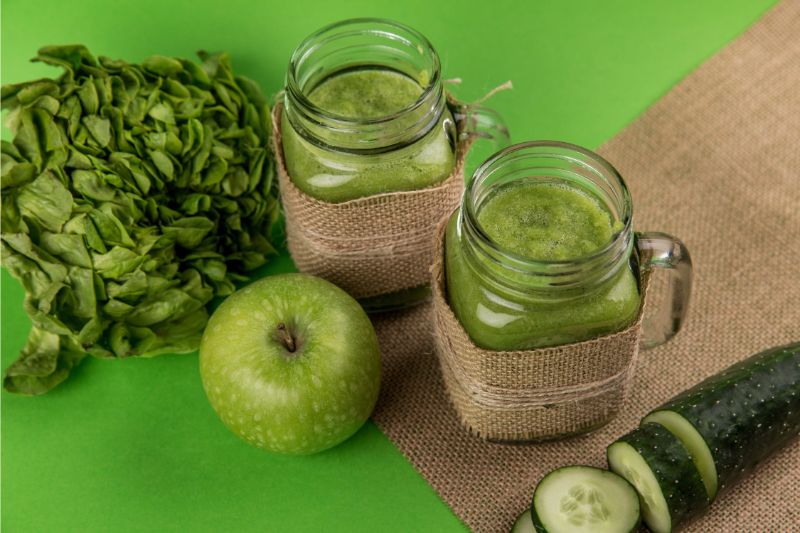 This is not your everyday green smoothie, because even though the smoothie gets the green color, most of the ingredients are not green. But that doesn't mean you cannot experiment. The trick here is to make a green smoothie more filling with the addition of some banana and pineapple.
11. Apple pie spinach smoothie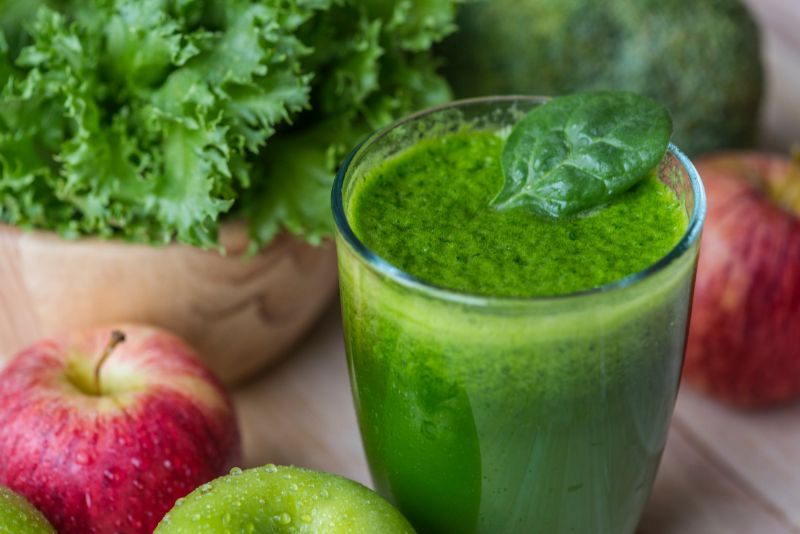 Let's go back to the basic for this green smoothie, and that is apple, banana, and spinach. But the twist here is in the "side ingredients", like applesauce, cinnamon and almond milk. Definitely one of the best "basic" recipes.
12. Super healthy fruit smoothie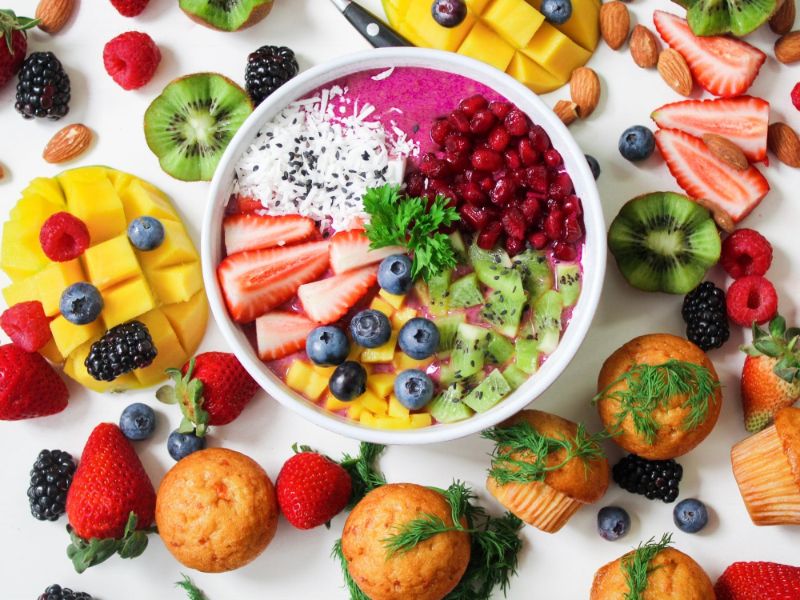 Now this is what I call a fruit smoothie. Tons of fruits, and some veggies make for an extremely healthy recipe. You can expect a little creamier texture here. If you want more watery smoothie, add more water or milk.
13. Skinny mint chocolate smoothie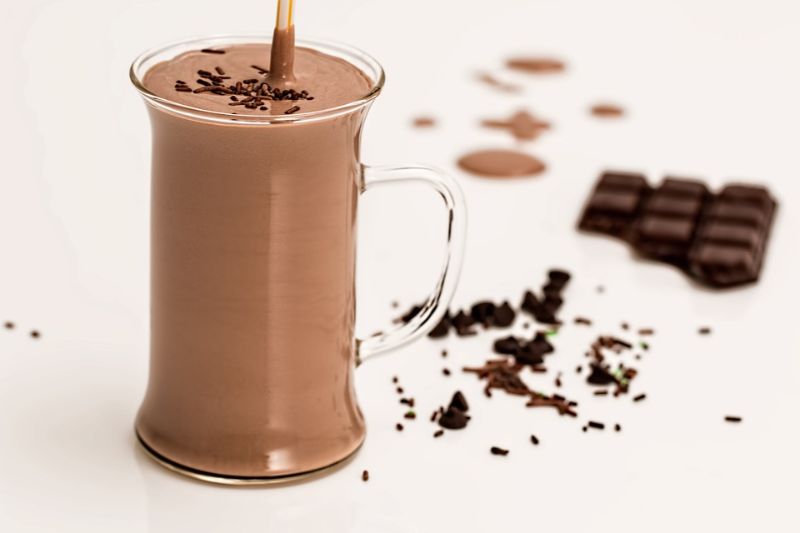 Back to the chocolate smoothies, this time with a little mint flavor in it. After all, mint chocolate has slowly become one of the most popular chocolate options in recent years. And instead of a chocolate, I'd recommend a healthier option for your sweet cravings.
14. Green goddess grape smoothie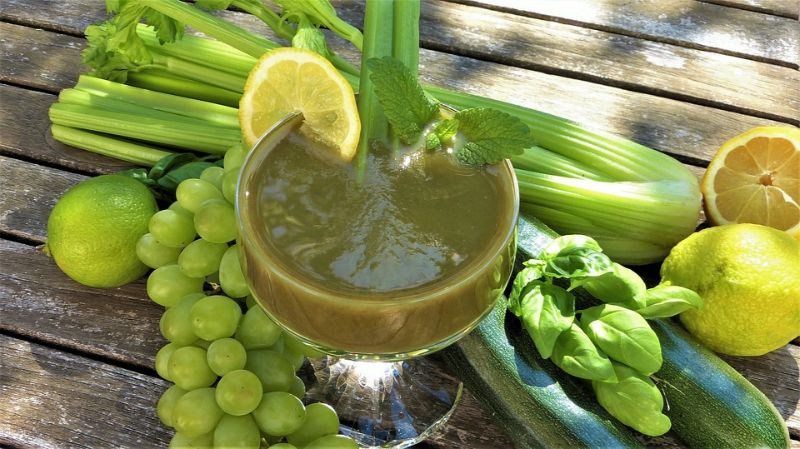 Grapes are great substitute for those that don't like bananas, but still want a cheaper alternative. I know you can always substitute banana for avocado, but the price of avocado is usually way higher. That being said, grapes are cheaper, and you still get the creaminess and filling smoothie like the banana one. And this one offers refreshing zest with mint flavor.
15. Morning date smoothie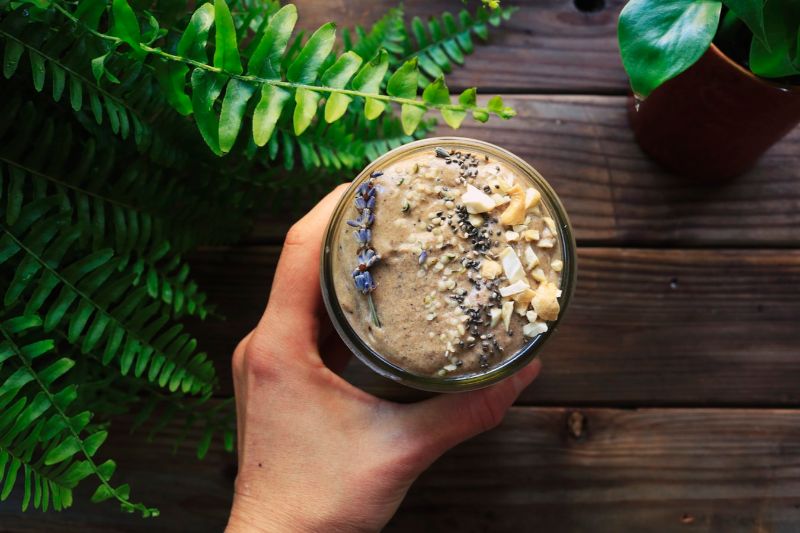 Dates are probably one of the most underrated fruits out there. But for those of us in the healthy lifestyle and eating industry, dates are very popular. I don't know if you knew it, but dates are extremely sweet, yet they contain small amounts of sugar, and natural sugar nevertheless. So add them to your smoothie. This recipe uses just few dates, so you can adjust and get used to the flavor and taste.
16. Chia key lime smoothie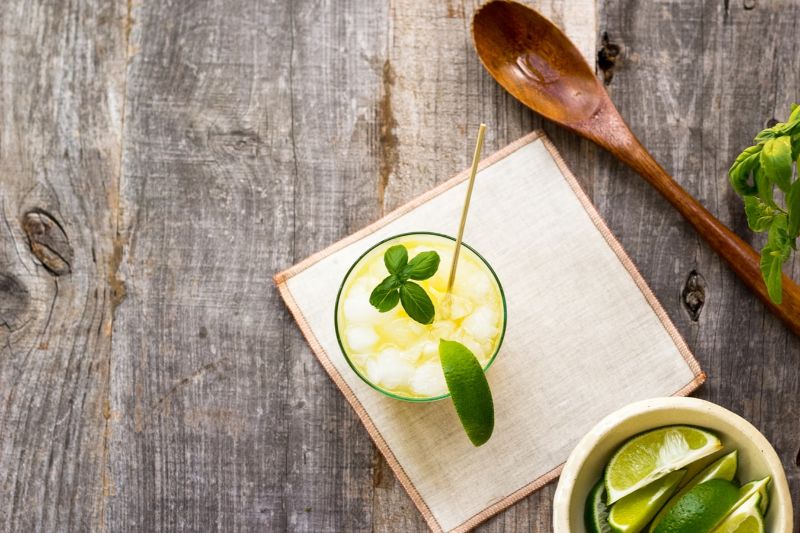 I know the best way for eating chia seeds is in a chia pudding, when you leave chia seeds to soak up milk or water and bubble up. But don't underestimate the power of chia seeds when added to a smoothie as well. They might not bubble up as in chia pudding, but you still get the beneficial healthy fats and protein. The lime juice gives this smoothie a refreshing kick.
17. Avocado smoothie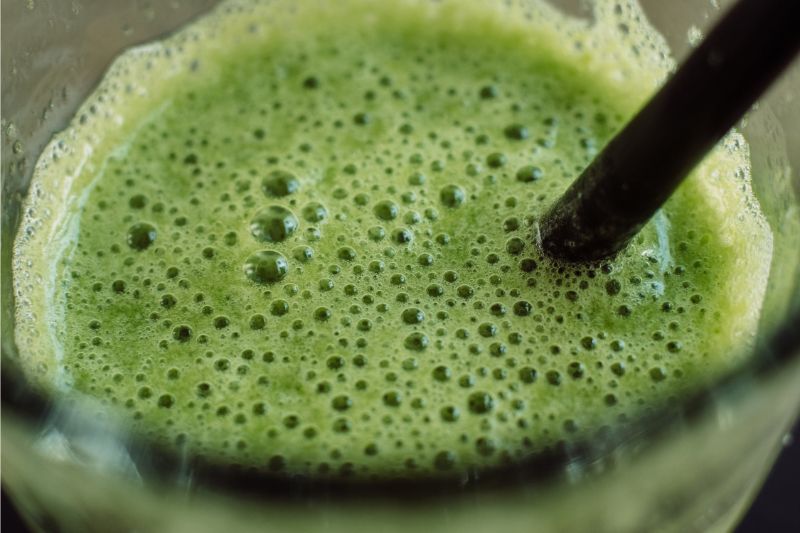 Your main goal here is to get tons of potassium, vitamin K and vitamin A, a mineral and vitamins that is hard to get. You can substitute kale with spinach, but kale offers less pronounced taste. Your choice.
18. Strawberry and banana soy smoothie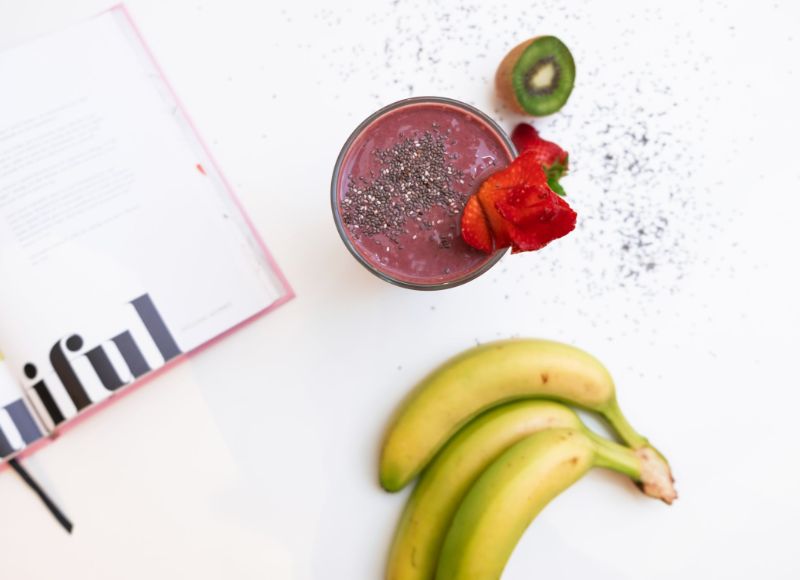 When you are up for a simple smoothie, I'd recommend this one. Banana a day is a rule that many live by, and this way you take it up a notch with some strawberries and soy milk added.
19. Refreshing green smoothie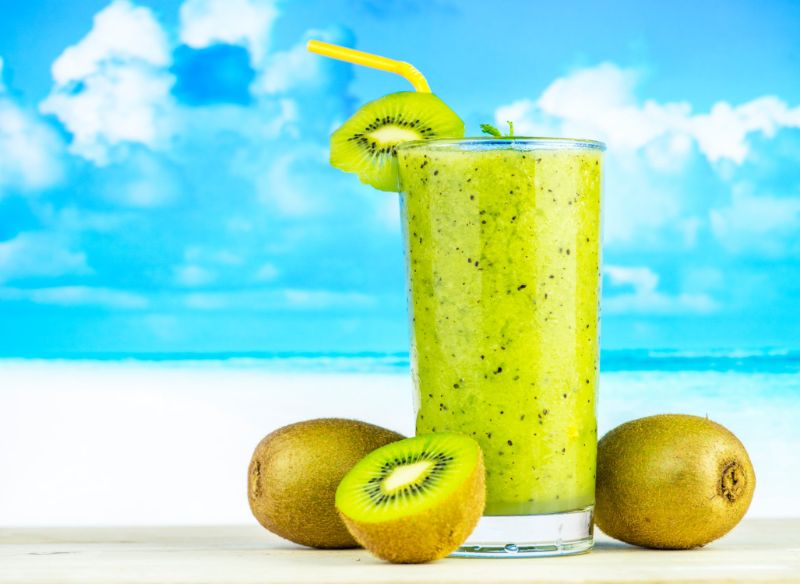 I bet you've rarely seen onions in a smoothie? Right? Of course you haven't. I'll admit, I didn't thought it was possible as well. But then I found this recipe and now I am loving it. It gives another way of going green.
20. Red berry smoothie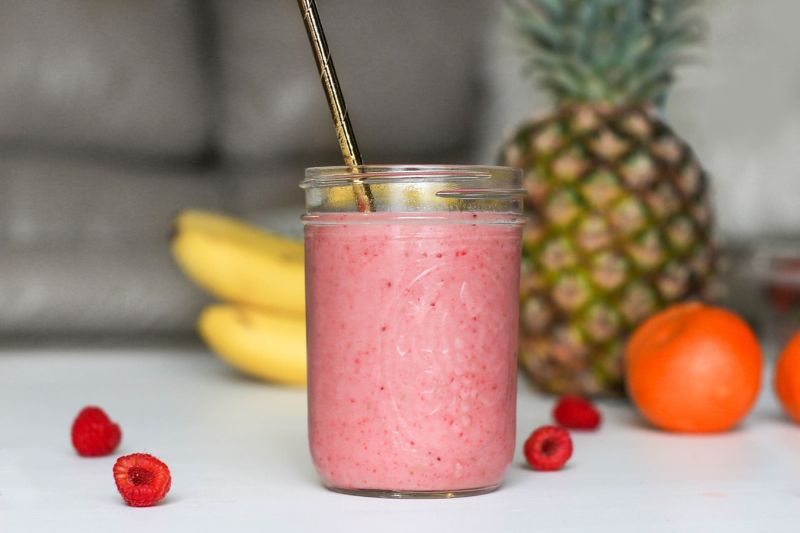 Valentine 's Day might be gone, but who's to say you can't prepare your love one a love smoothie any other day of the year? After all, love should be celebrated every day of the year, not only on Valentine's Day.
21. Kiwi smoothie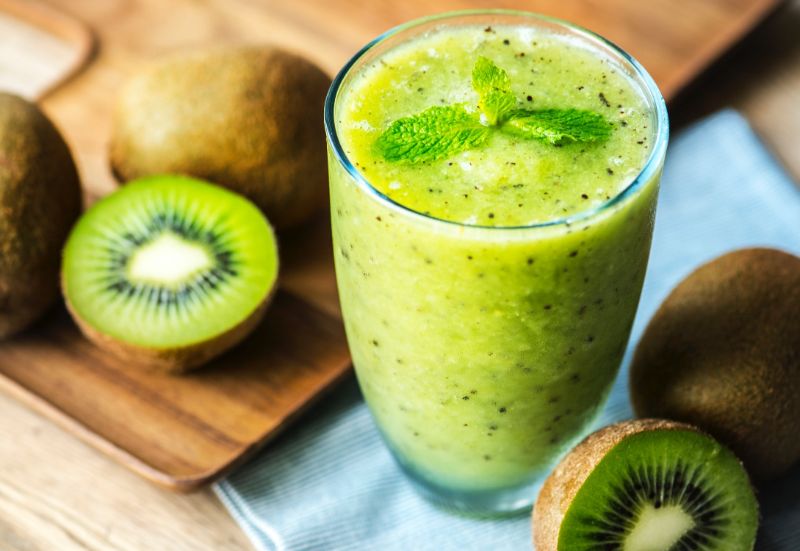 I'll admit something, this is my go-to smoothie for hangovers. You can think of me a good or bad person, but if I have hard time getting up in the morning, this kiwi smoothie gets me going.
22. Healthy gut smoothie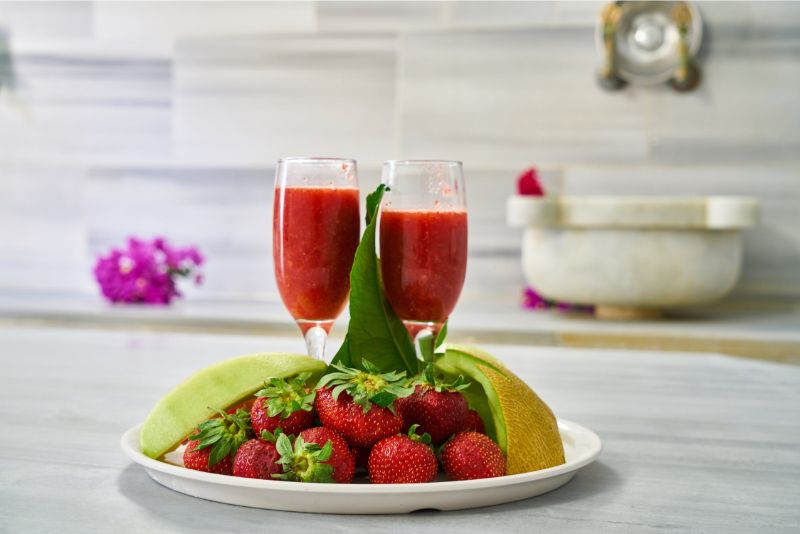 If you are following me for a while, you know I constantly say healthy gut, gut cleansing, liver cleansing and kidney cleansing is essential for good health. Well, this recipe does all that, by eliminating toxins from your body, and in the same time, giving you energy to last through the day.
23. Pretty in pink smoothie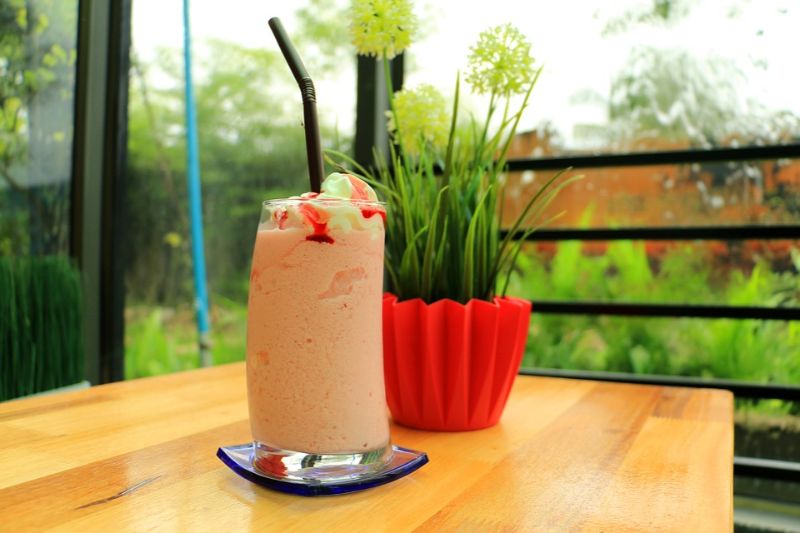 Simple, yet pretty looking smoothie, this can be your go-to recipe when you want a banana, but you want to do it the girly-way.
24. Quinoa smoothie
I love quinoa seeds. Like, really love them. They are just so damn versatile, and smoothies are just one way to get more quinoa. And for those of you that didn't know, quinoa seeds are one of the best sources for protein. So don't sleep on quinoa. For starters, I've got a simple recipe that can "afford" some quinoa in.
25. Chocolate coffee smoothie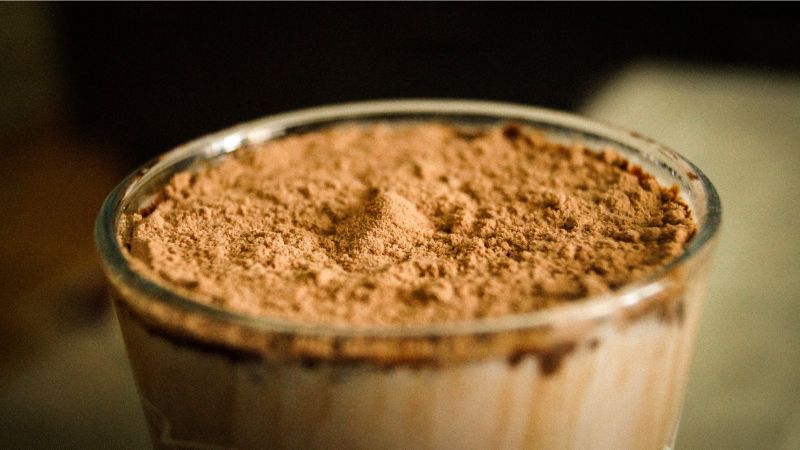 For those of you that cannot start the day without a cup of coffee, I've got a healthier alternative. And you get chocolate in the same time. Now how awesome is that?
READ NEXT: Healthy Kale Smoothies Prepared In 28 Addictive Ways