Businesses are always trying to get the people's attention. Some would say they are even trying to cram things down people's throat.  And that has been happening since the beginning of time.
Since businesses existed, they have been trying to sell their products by creating advertising and marketing campaigns. Some of them are good, some of them are just awful. But the print ads on this list are just way too creative. You will wonder why cannot all ads be created as great?
With the amount of professionals working in the marketing and advertising industries, it is bound that some of these campaigns see the light of day. But why cannot all? Nevertheless, let's take a look at some of the print ads that definitely warrant attention.
1.IKEA's Kitchen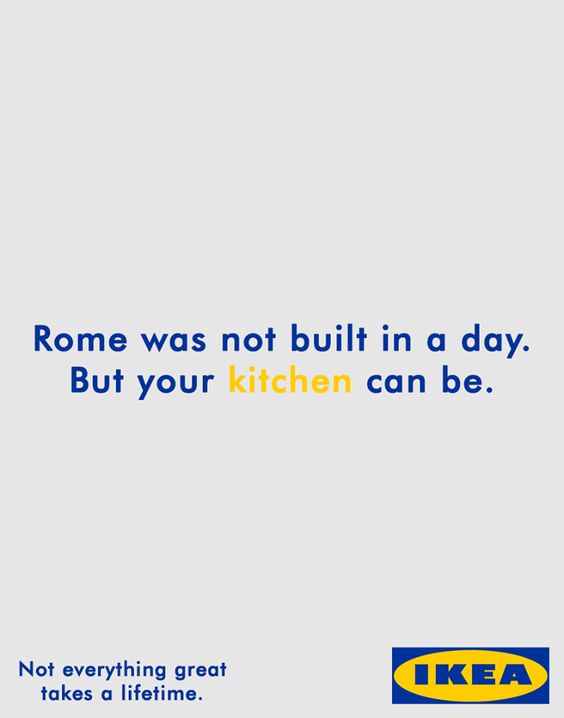 The Swedish furniture company IKEA has some of the best print ads you will ever see. Known for their simplicity, and ready-to-assemble furniture, IKEA is a one of the biggest companies in the world.
2. Words kill wars

Adot.com is a organization trying to encourage acceptance of the similarities between us, rather than the small differences. Their logo, the Dot, is their call for peace. Their creative campaigns are just brilliantly done, as you can see here.
3. Just do it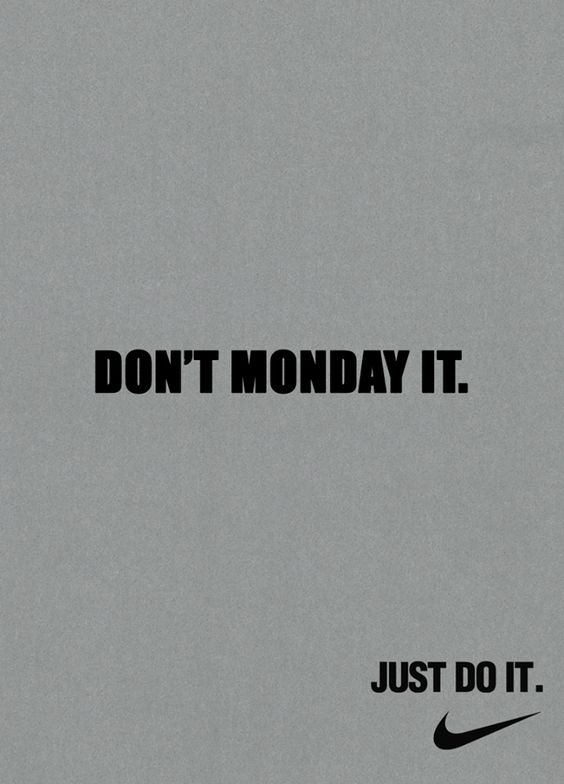 Nike is one of the companies that has found a way how to incorporate Monday in their campaign. We all hate Mondays, and Nike found a way to remind us that you just have to do it. It is not like you can avoid or sleep through Monday. The company definitely has a great catchphrase, that works well with almost everything.
4. IKEA Christmas sale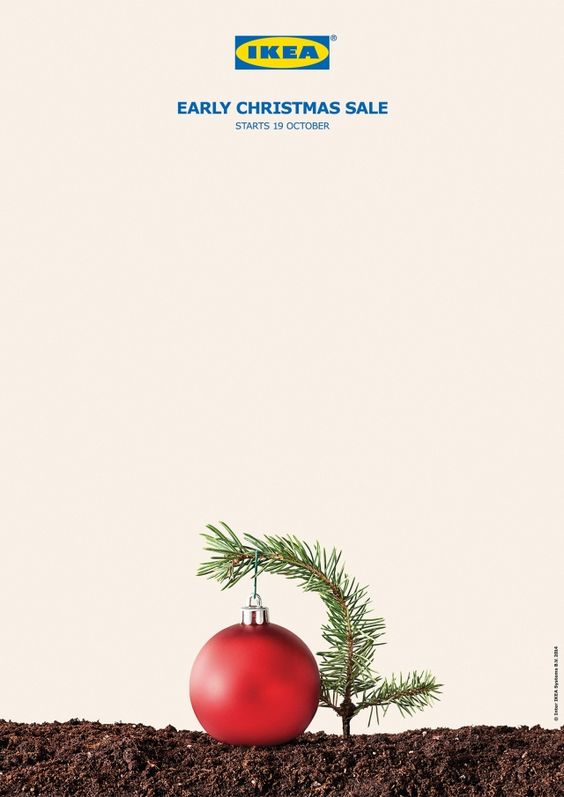 One of the reasons why IKEA is so successful is the company just knows how to make a great print ad. And they go outside of the box, not just with their catchphrase and ready to assemble furniture. Sometimes they just go with a great picture.
5. Cosmetic industry print ads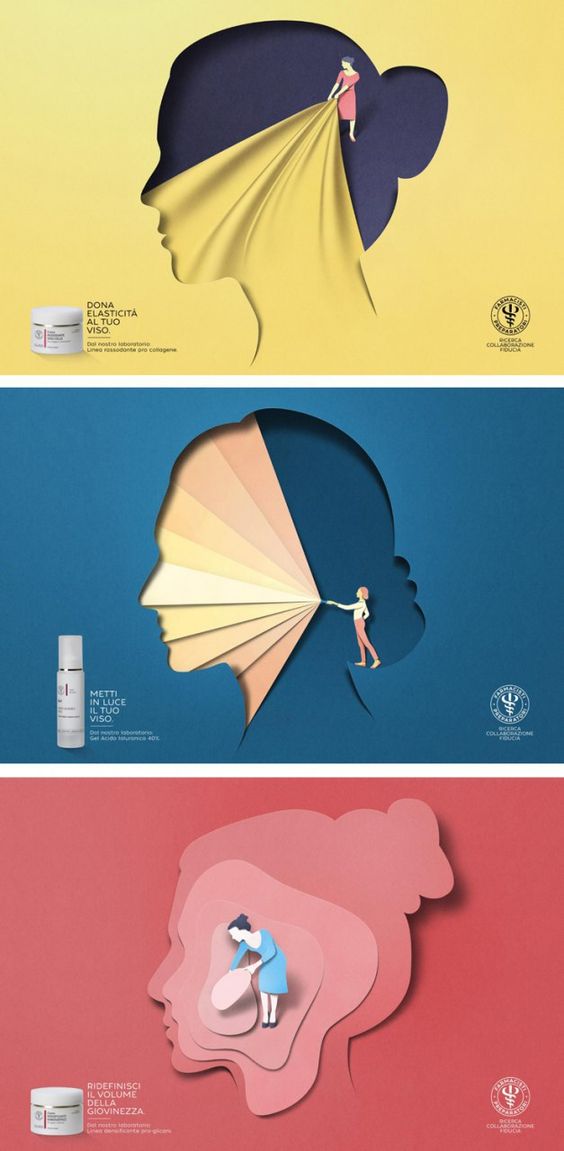 You will rarely see a cosmetics industry company with a great print ad. The reason is most of the campaigns in the cosmetic industry are just lookalikes. The recipe is there: a woman fixing her hair for hair products, or a woman fixing her makeup. Most of the campaigns are just same old same old. Which is why we appreciate a creative and unique print ad.
6. Victoria's Secret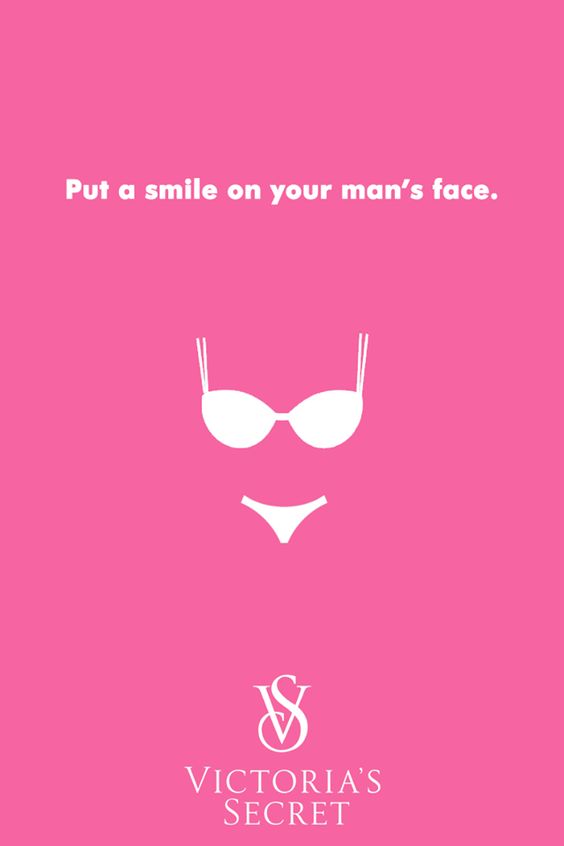 Some would say the ad is a little bit sexist. After all, a man needs more than just sexy lingerie on his wife to smile. But no matter if it is sexist or not, the campaign is very creative. And  you have to appreciate creativity.
7. Viagra Go Hard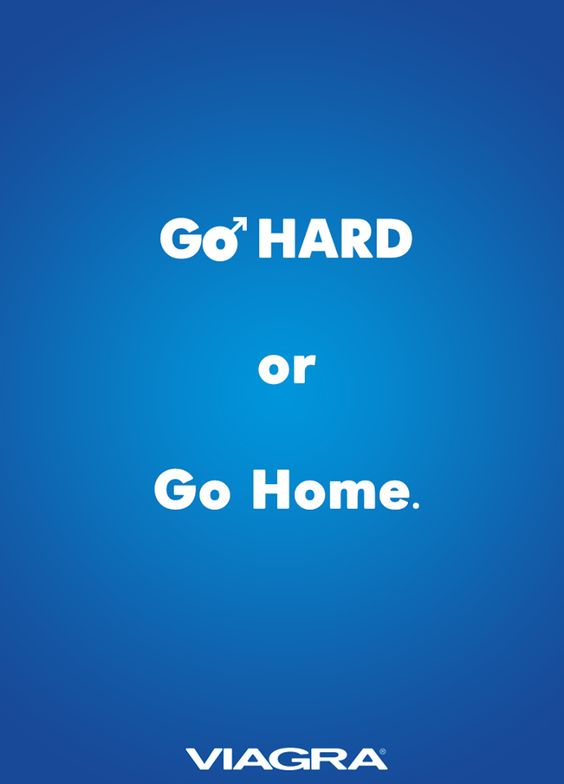 Sometimes, the product and the catchphrase are just a match made in heaven. That is true for Viagra, and for one of the most famous catchphrases, "Go Hard or Go Home". You gotta love it.
8. Durex's minimalism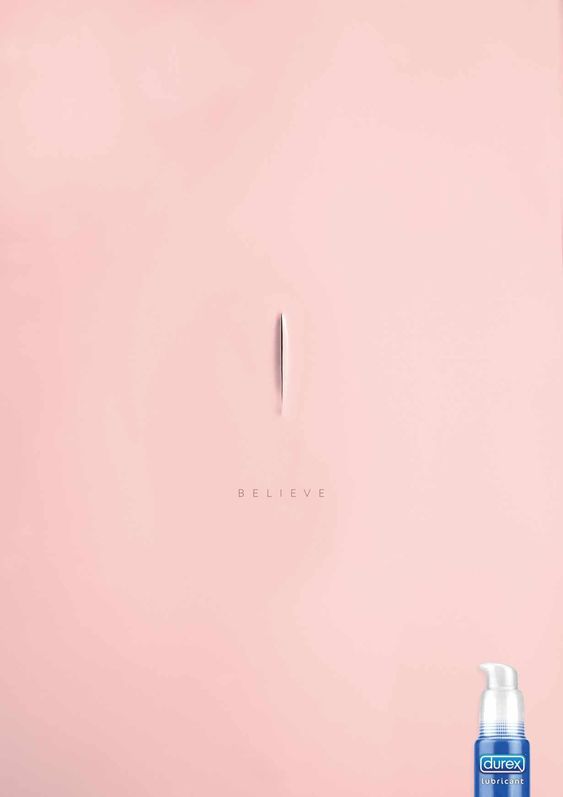 Durex is a company that draws its success in the creativity and richness of its visuals. They always have some of the best campaigns. Who can forget their Father's Day video. And while most of the creative campaigns of Durex are videos, they have some creative print ads as well.
9. Durex baby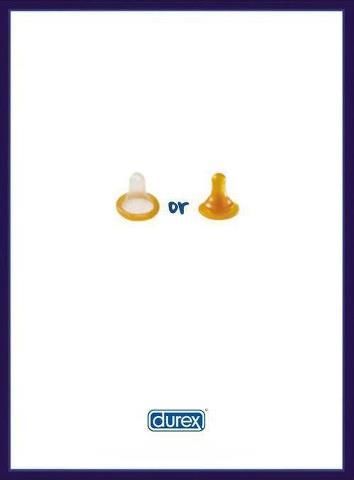 Another one of the great print ads done by Durex. Not to discourage parenting or anything, but one of the main selling points of the company is protection. As in, when you use Durex, unplanned parenthood is just impossible.
10. Heineken Six Pack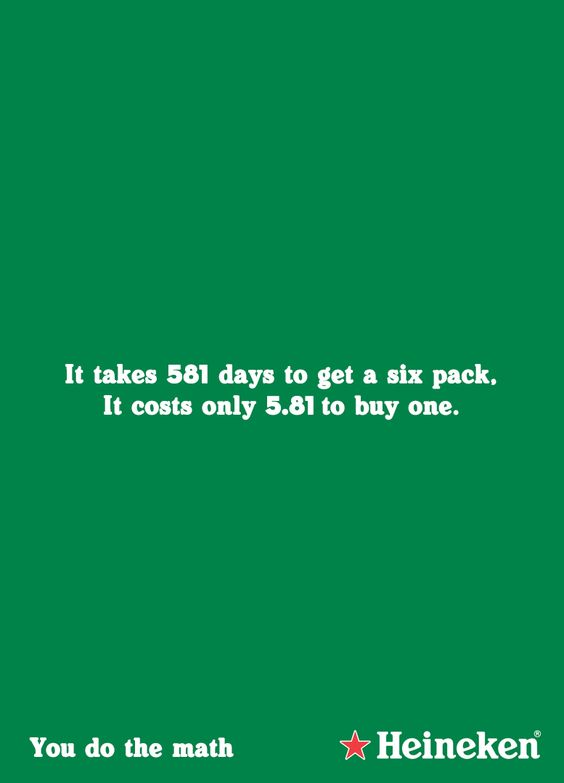 Sometimes, all you need for a great print ad is a blank sheet, and a powerful quote. Heineken definitely found one such quote for this campaign. The catchphrase is what sells the product. But coming up with a good catchphrase is not an easy challenge.
11. Coffee seminar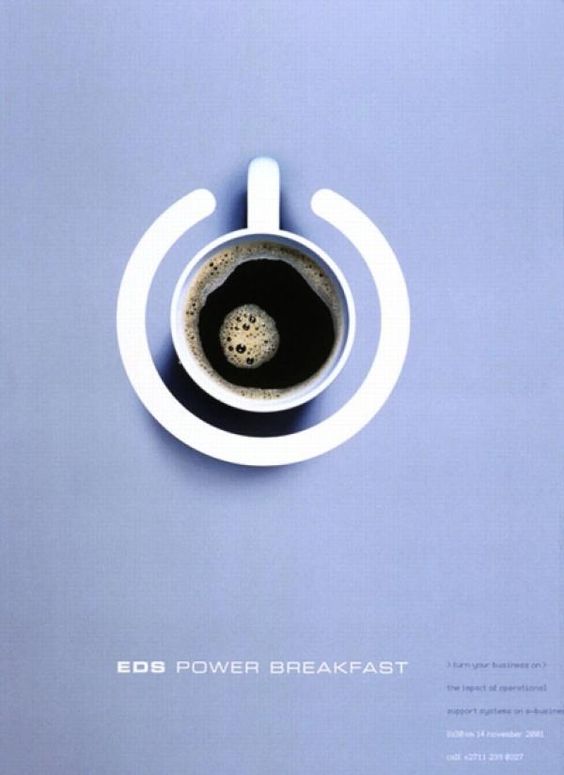 Most of us cannot imagine their day starting without a hot cup of coffee in the morning. Well, a breakfast seminar has implemented that tradition into one of the most creative print ads we've seen.
12. Be careful with your photos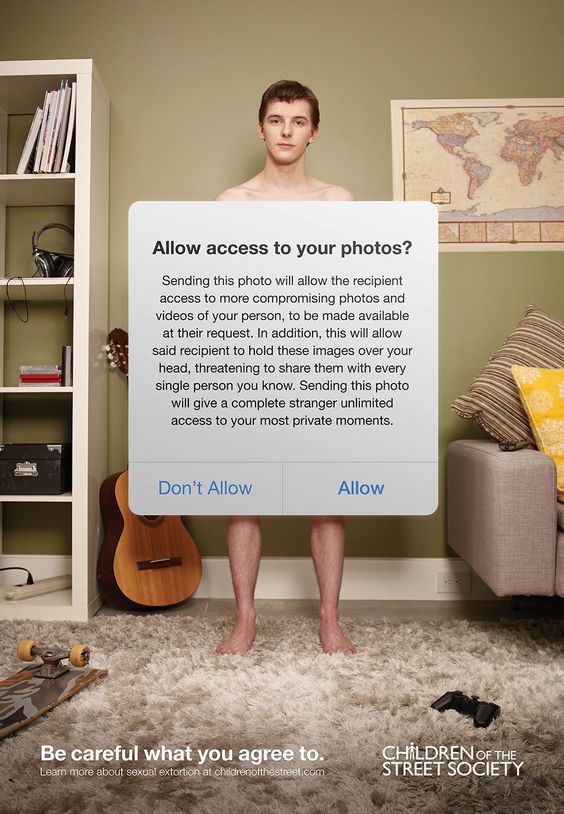 In the era of social media and accessibility, it is crucial that you be careful with your privacy. A picture you send might be manipulated for something else. In that spirit, the Association Children of the Street Society in Canada wants to remind people how to be more careful with their privacy and photos.
13. Help the environment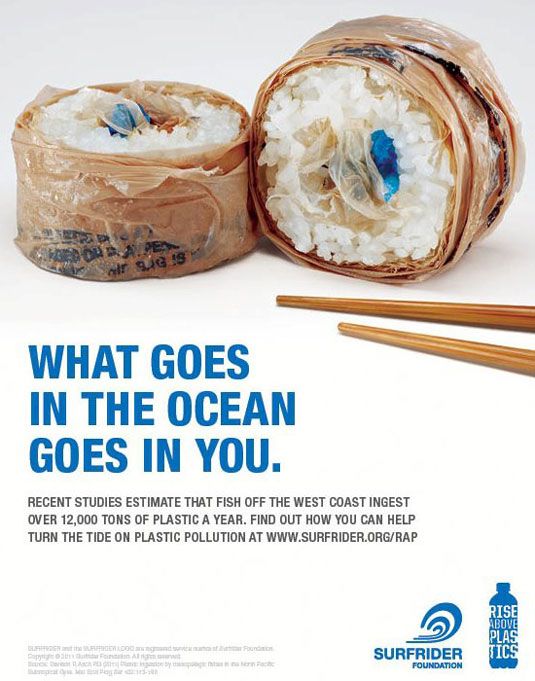 Not all of the creative print ads have a goal of selling a product. Some are trying to sell an idea. With pollution becoming a world-wide concern, more and more organizations are trying to remind people that we are the ones to blame.
14. Lasting marriage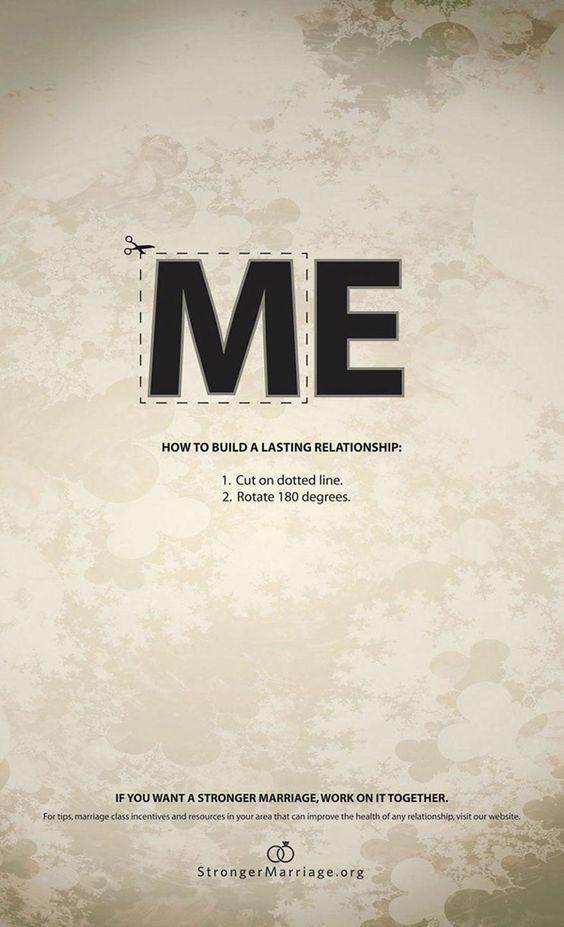 It is always nice to find motivational print ads that care for you. As a society, we are facing some of the worst times for marriages. Every day we hear about a couple splitting up, divorces, and so on. And just a simple change in mindset can make us much better in relationships.
15. Lollipop
You just have to love the extremely imaginative print ad for a lollipop. Chupa Chups sells lollipop and other confectionery in more than 150 countries around the world, and their creative ads are one of the reasons for that.
16. Spend time with your child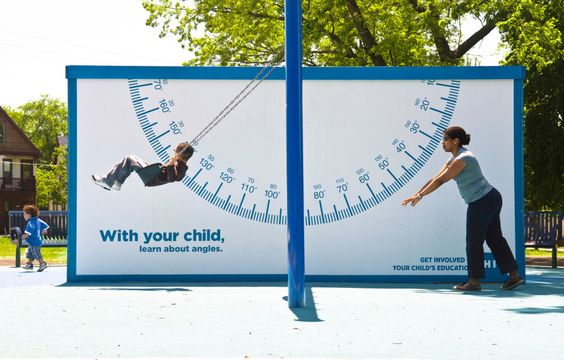 We live in a dynamic society where it is hard to find time for anything. We are becoming less and less involved in our child's life. We hire nannies to do the work for us. It is good to remind everyone every now and then that spending time with your child, and taking interest in his/hers education is crucial.
17. Get a cab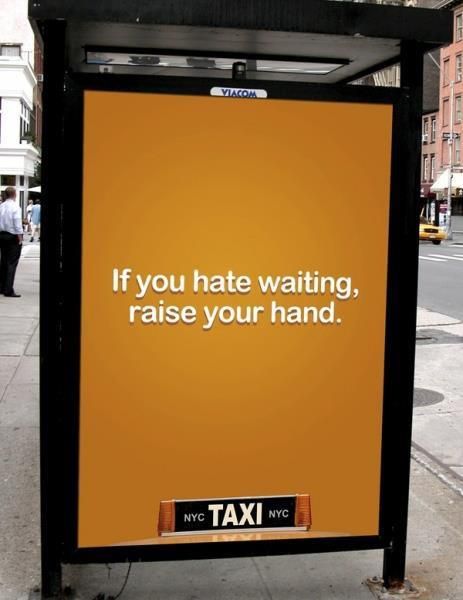 For a good creative print ad, you need to find the right place and time. And the NYC taxi definitely has found it.
18. Endangered species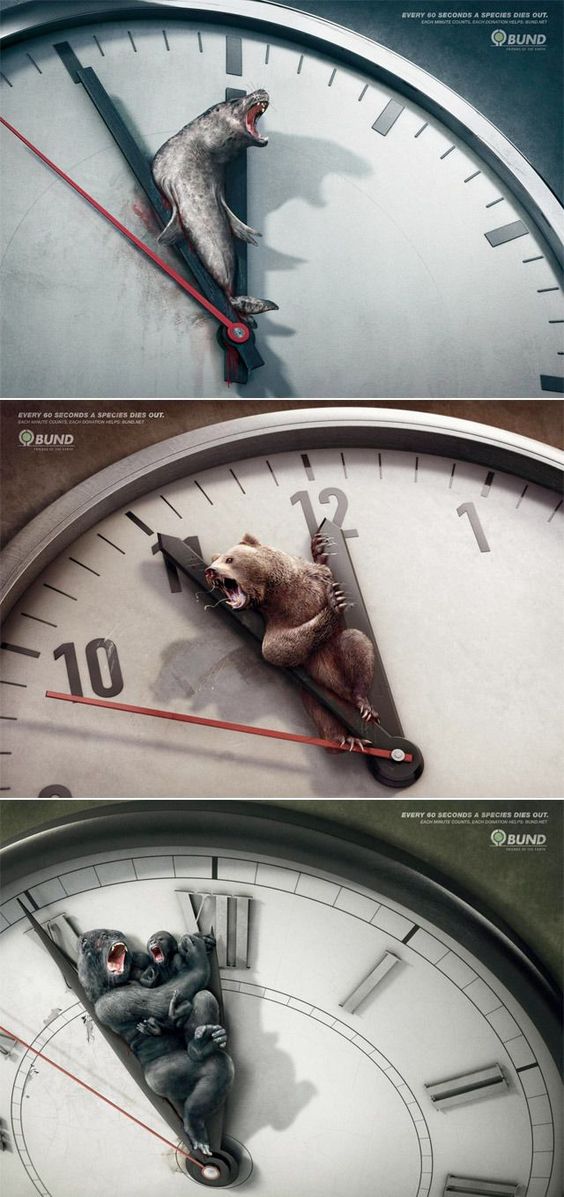 Every 60 seconds, a species dies out. We hear about the endangered species every day, but we rarely do something to change that. Some organizations are trying to remind us just how much we are losing.
19. Do not drink and drive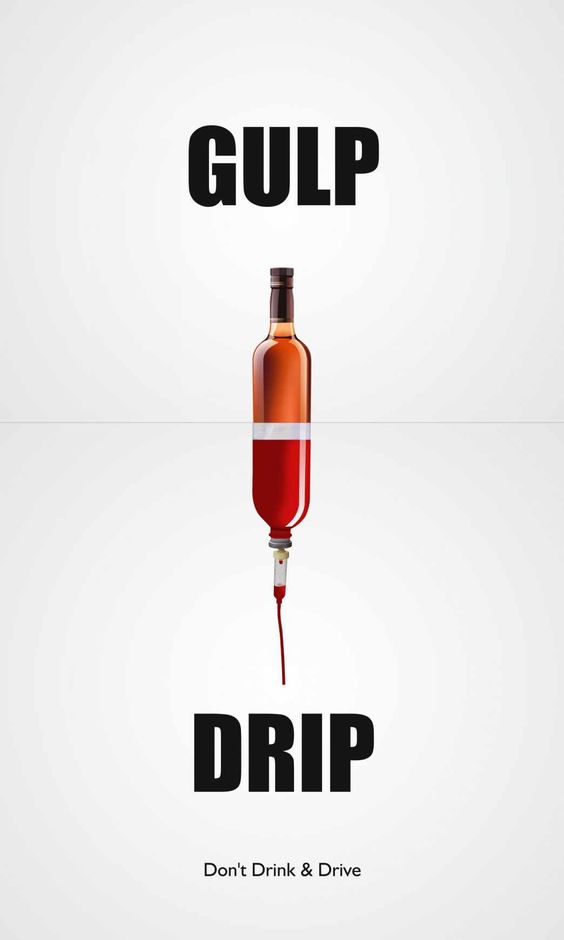 It is one of the first things your driving instructor will tell you. When you have alcohol in your blood, it is best to leave your car at a parking lot, and take a cab home. Some people just do not remember that lesson. There are many posters and print ads for driving under influence, but this is one of the best. Simple, minimal, yet great reminder what can happen.
20. Too late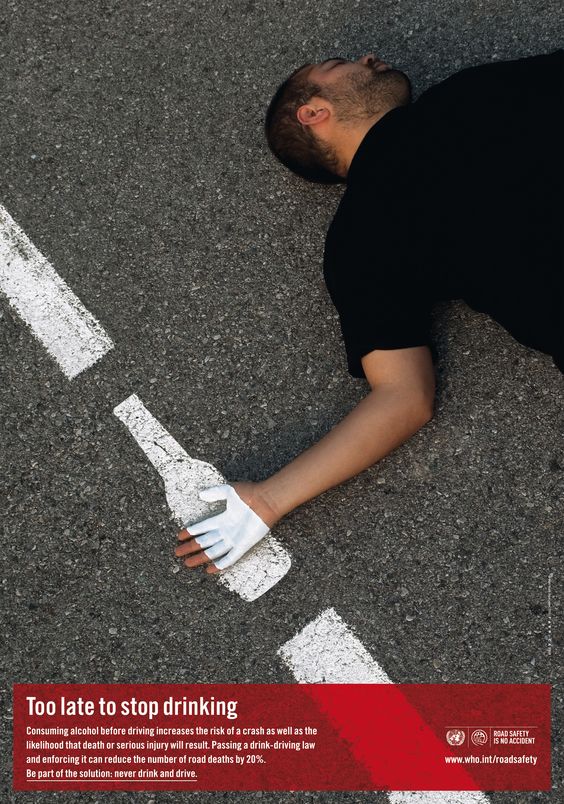 Another one of the print ads that show how driving under the influence can hurt you. Many organizations are trying to show the effects, and this one is definitely visually inspiring.
21. Pirelli tires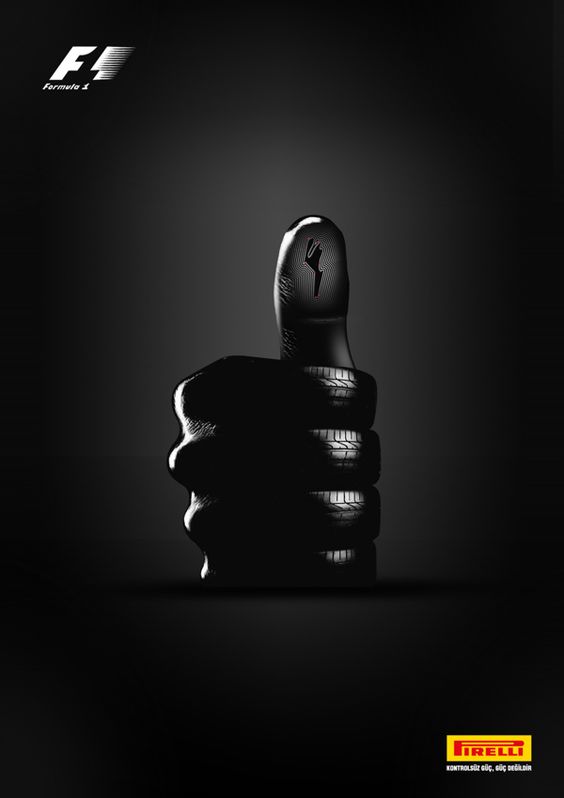 Pirelli is another one of those world-class companies investing a lot of money in their print ads. They get something good every year.
22. Mercedes steering wheel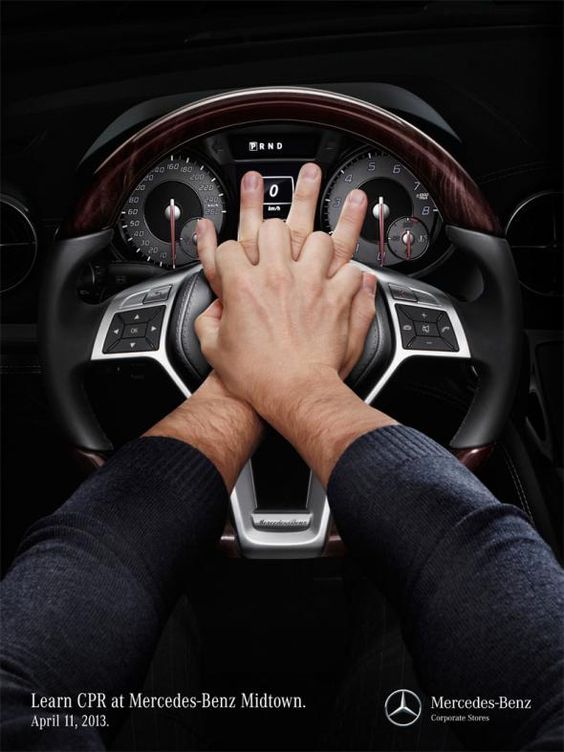 The company has gone long way since one of its best print ads in 2013. The steering wheel of Mercedes is one of the most technologically advanced steering wheels on the market. And it has been the case since long ago.
23. Nescafe thanks Netflix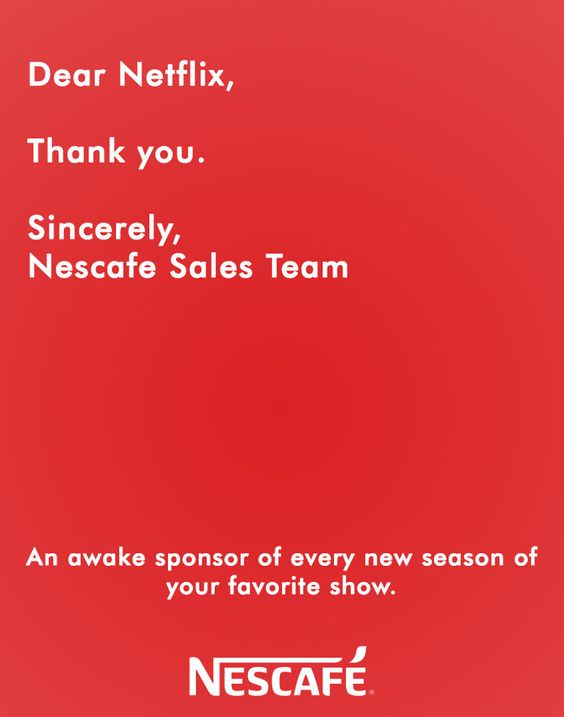 Netflix and chill is a popular way to spend the night. And Nescafe knows they are such a good partner for those movies nights.
24. Marlboro knows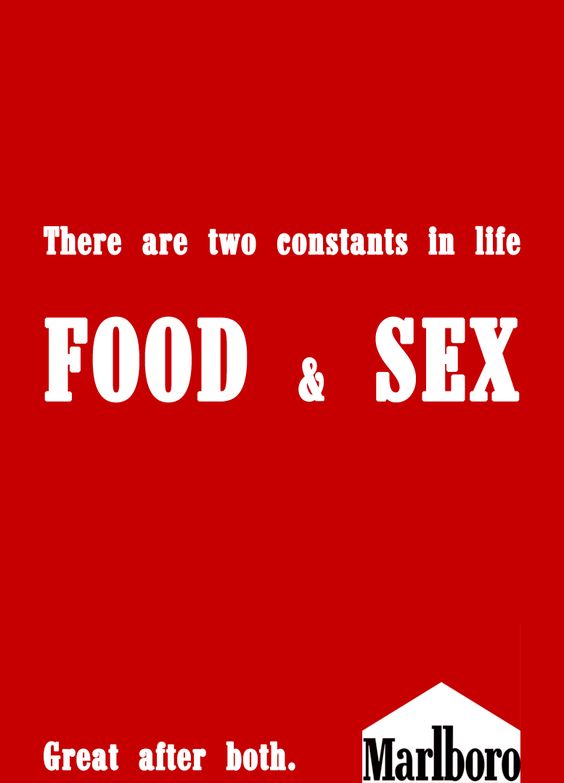 Yes, smoking will kill you. But people that smoke will tell you that there is nothing as good as a cigarette after sex or a good meal. And Marlboro knows that as well.
25. Pepsi kills Coca Cola
Coca Cola is the king when it comes to marketing and advertising. The company spends more than a billion dollars on advertising globally per year. But sometimes, they lose the battle to their rival, Pepsi. And one Halloween, Pepsi won the internet.