I love cooking in crockpot. Why? Well, for the reason most of us do. It is simple, easy, and it doesn't take much of my free time. You can just put the ingredients in the slow cooker, go to work, and when you come back, your meal will be ready for serving and eating. But why not take things up a notch? How you ask? Well, I am going to present you several recipes that not only can be cooked in crockpot, but they can also be frozen, making them even more practical for this modern lifestyle we live in. If you are like me, busy all the time and little to no time for cooking on some days, these recipes will come in handy.
You know that unhealthy and processed dish called hot dog? Yes, the one that is among the most popular dishes in the United States. Sadly, kids love it, and parents are not so delighted to buy their children ready-made hot dog. And here is the twist. What if you could prepare home and healthy hot dog? Would you give it your child? If the answer is yes, I've got the solution.
Pasta is one of the most practical dishes, because every time you make pasta, you can freeze it and use it whenever you like. Even better, the portion size can vary, and it doesn't matter if you need small dish or large dish. Put your crockpot to good use and get yourself a meal you can serve anytime you need.
I love rice, and I am sure many of you like as well. Rice is one of the best sources for carbs, because it is partly healthy and arguably much better than some processed carbs. Add in some sausage peppers, and you get dish that is also high in calories, filling and gluten-free. What more could you ask for?
Stuffed peppers is one of the most versatile dishes I know. You can fill them with anything you like. Ground meat, cheese, other veggies, and so on. In this case, I've got a recipe for you that takes advantage of quinoa seeds, one of the healthiest seeds and great source for protein. Prepare, freeze, heat up, eat whenever you like.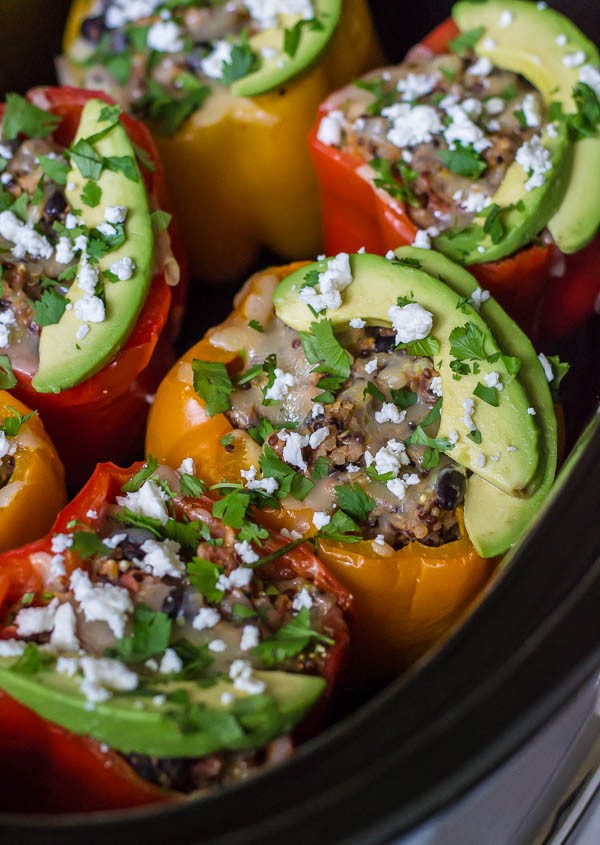 Going little Mexican here, since I love tacos and everything that comes from Mexican cuisine. You know there will be tons of sauces and herbs here, but what you probably do not know is that this recipe includes pineapple. How tacos and pineapple are mixed together you ask? Find out!
Chili is one of the best dishes you can prepare in slow cooker, and the best part is the flavor gets better with time. What I like to do is prepare chili in work days, have it frozen in my fridge, and on weekends, when I am so lazy about cooking, just take it out, heat up little bit, and get fancy, healthy dinner or lunch at my table. Much better than ordering pizza right?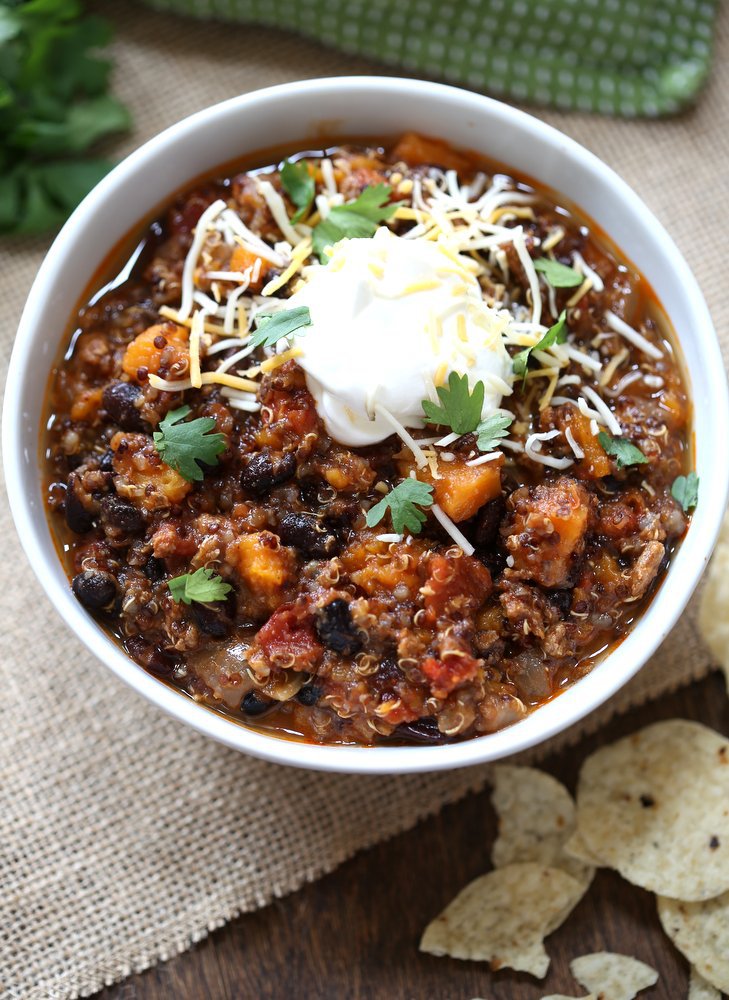 If you thought meatballs cannot be prepared in crockpot, think again. Not much planning is needed, and that is what makes this dish so popular among young people. Face it, we barely have time for cooking as we used to, and thanks to the slow cooker, we can still have healthy meal at the table.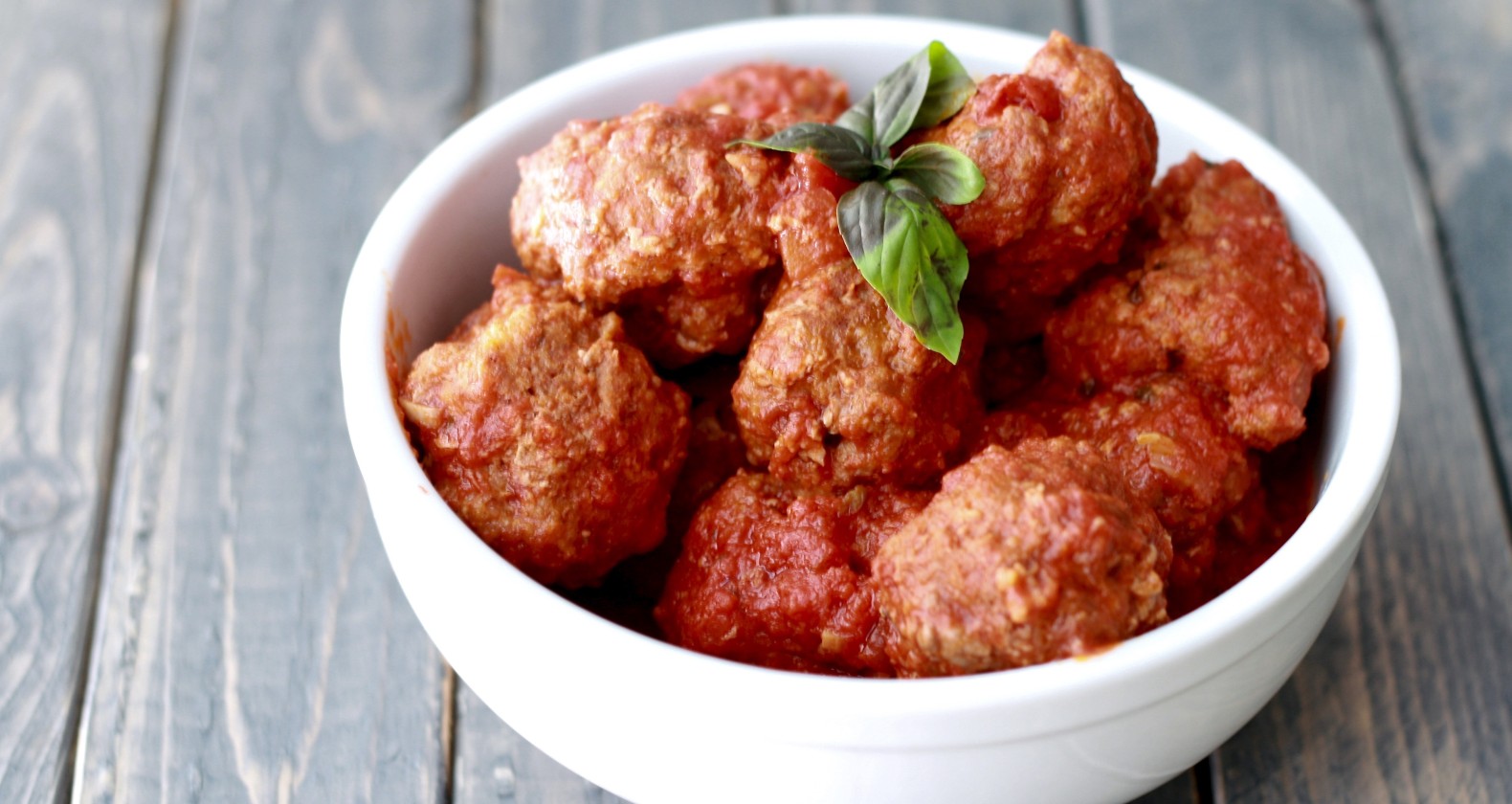 If there is one dish that is popular as chili for the slow cooker, that is soup. Add in some tacos to make it more filling, and you got yourself a great dinner. The leftovers can be frozen for more than two months, which is something that you cannot say for many dishes.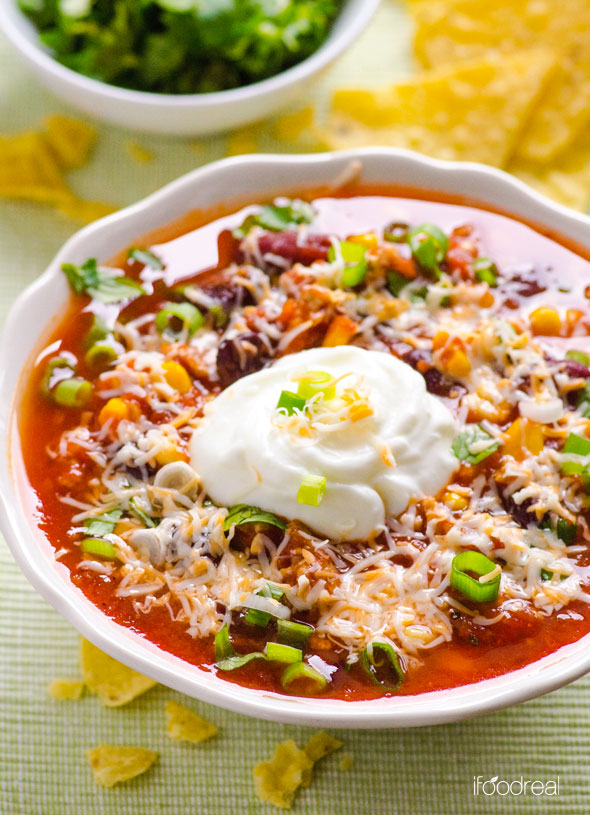 Now don't expect some traditional chicken and dumplings meal like your grandma used to make. If you haven't noticed so far, we stick to more untraditional dishes, and chicken and dumplings is no exception. This recipe is so easy to make, and you get creamy, filling and protein rich dish. Well, dig in!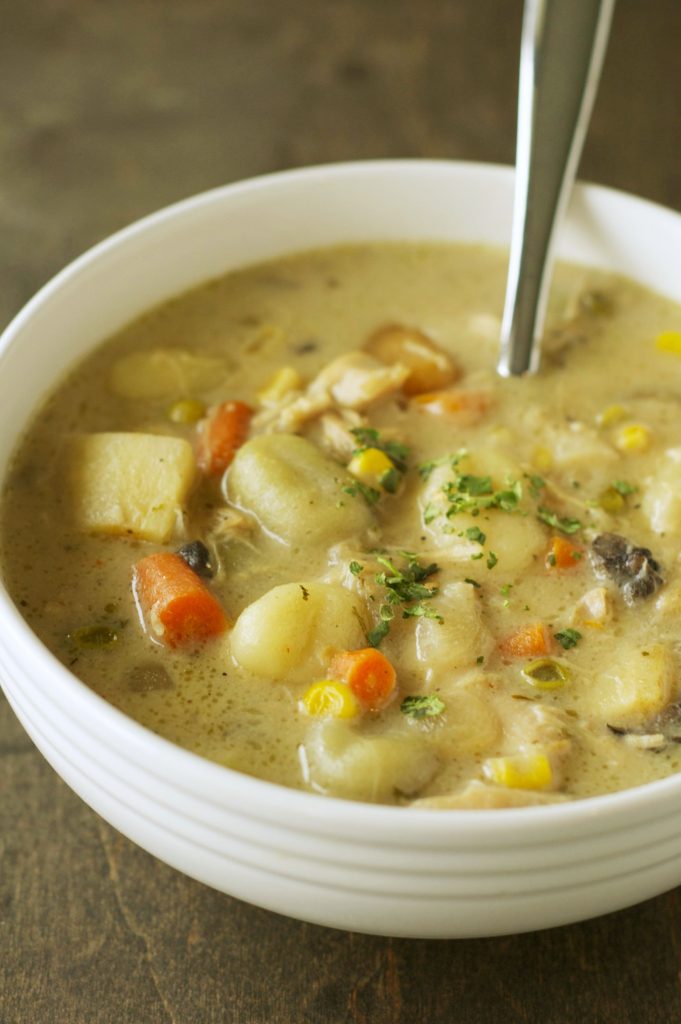 We are back at chili, and you can expect few more chili recipes along the way. This one is for big families, as the ingredients can feed up to five or six members of the family. But don't worry, even if it is just the two or three of you, freezing the leftovers is always an option you can count on.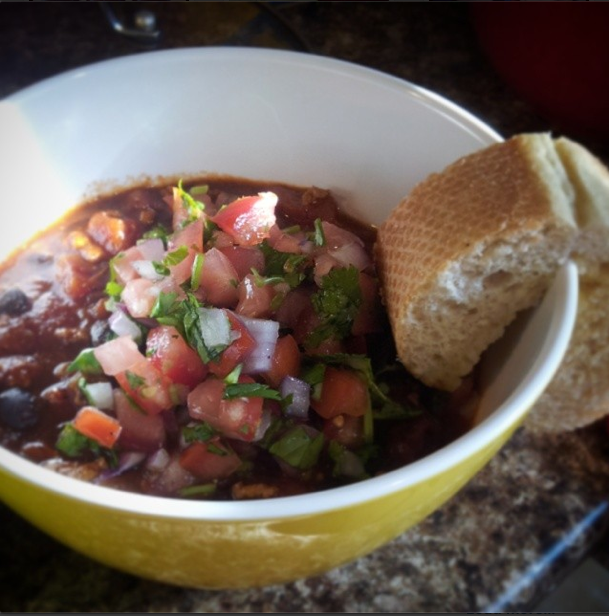 I love spinach. It is arguably one of my favorite vegetables, and I always look for ways to add more spinach. Usually, that includes smoothies and omelet, but now I have a recipe for you spinach lovers out there that can be frozen. The soup is easy to make, great for dinner, and once you are done, you can freeze the leftovers aside from the broth.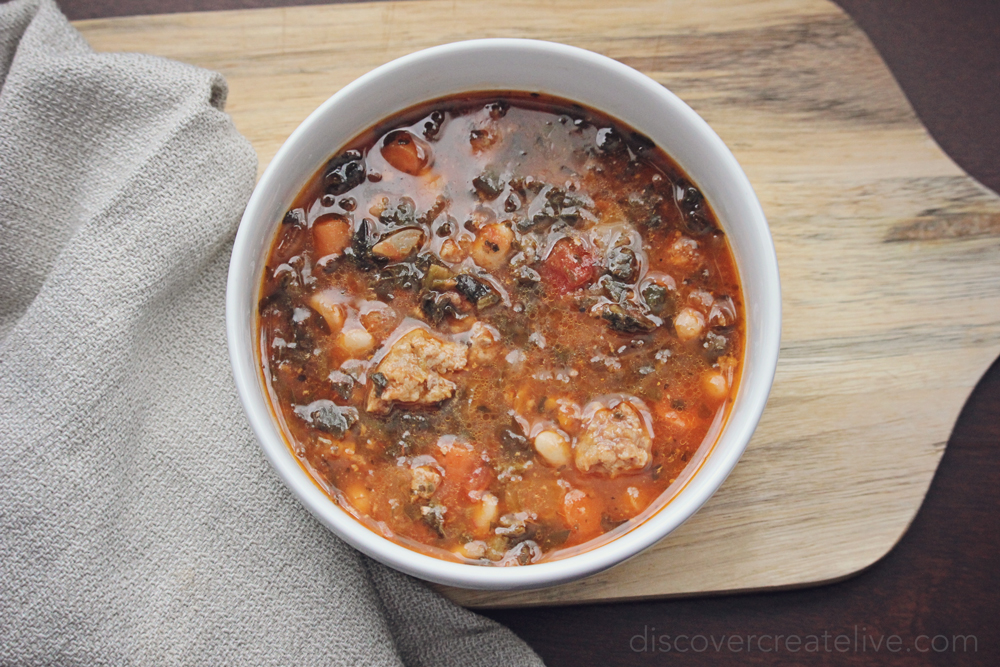 Lentils are usually dubbed as "vegetarian dish", but they are so tasty and healthy, that even meat lovers cannot get their hands of them. I also love lentils from time to time, and whenever I get vegetarian friends for dinner or lunch, this is one of my go-to recipes. Check it out.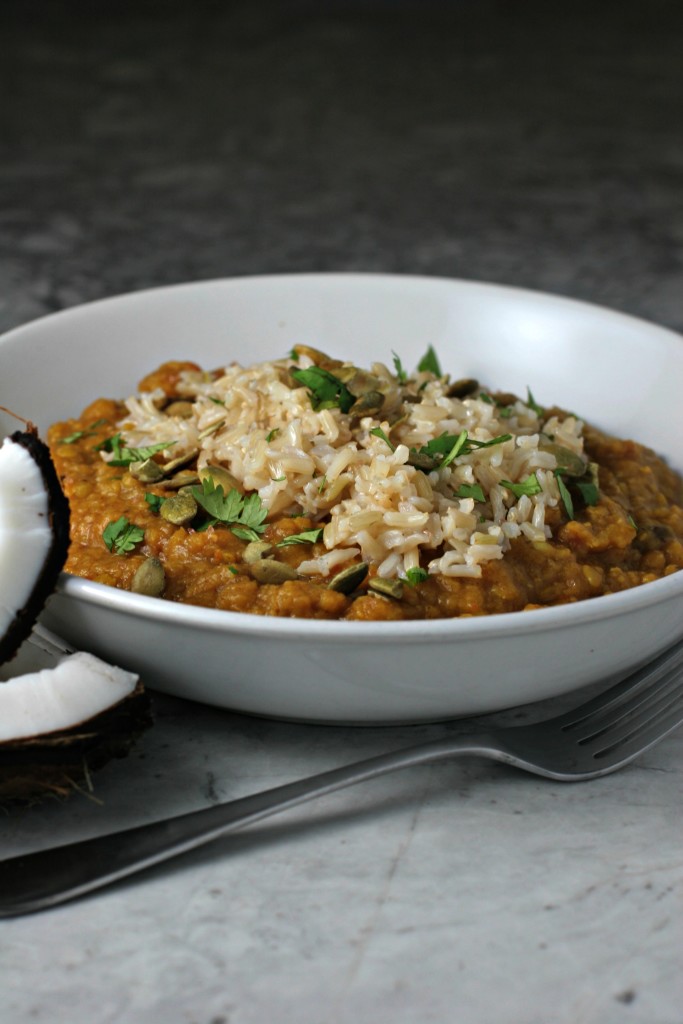 I love those two in one, three in one coffees. This is something like that, one recipe, but you can prepare it in three different ways. The basic process is the same, the only difference is the aftermath cooking process when you add different herbs and spices. It all comes down whether you like traditional American barbeque meal, Asian dish, or a Mexican dish.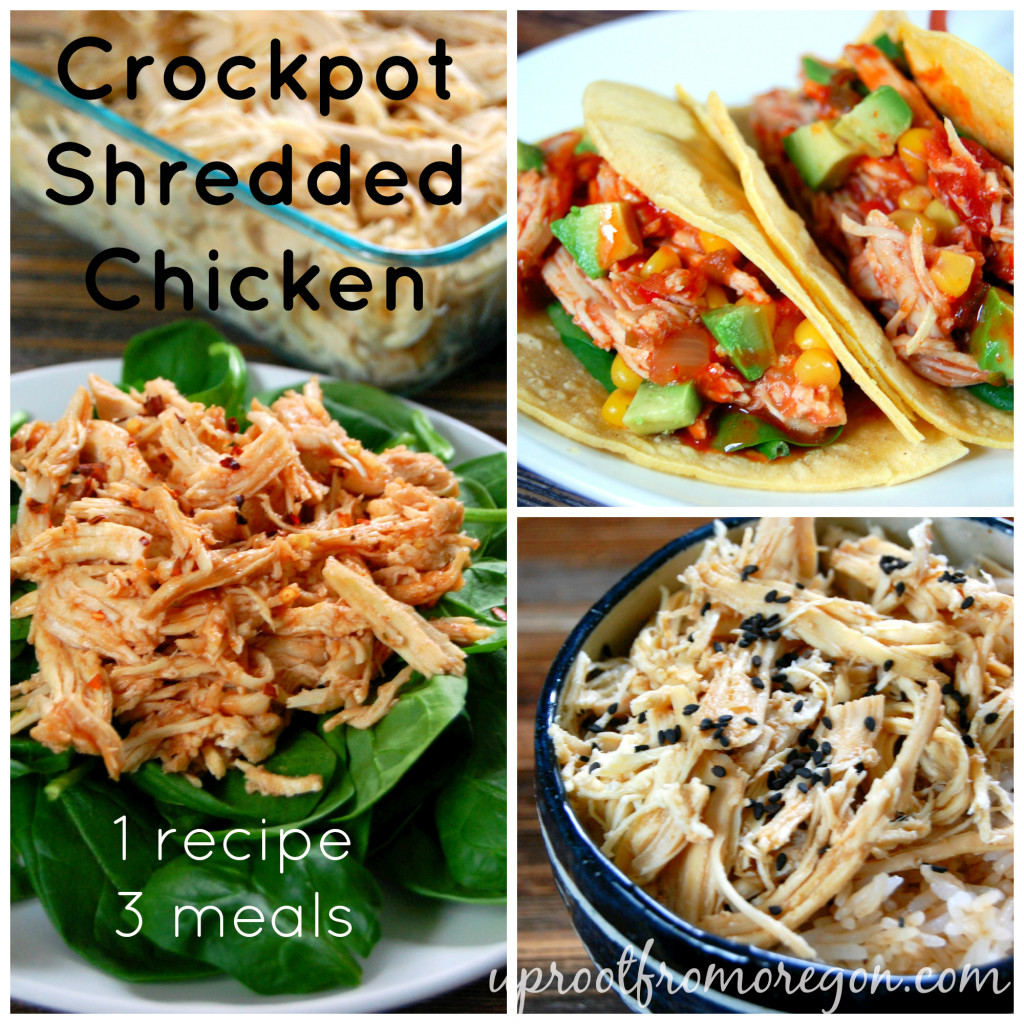 Pineapple is not an ingredient you find in many barbeque recipes, but don't be afraid to experiment. I love adding pineapple to my meat meals because it gives them freshness and makes them lighter than they are. Meat is a heavy dish, and especially a barbeque one as it comes with tons of calories and fat. But that is where pineapple comes in handy.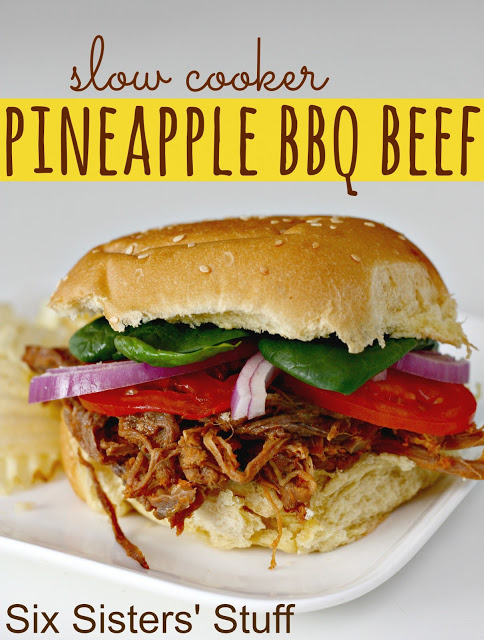 Listen, slow cooker and comfort food go hand in hand. And when it comes to comfort food, chicken is arguably the healthiest option out there. That being said, combine the two for maximum benefits, and you'll enjoy a healthy dish anytime you are lazy to go cooking.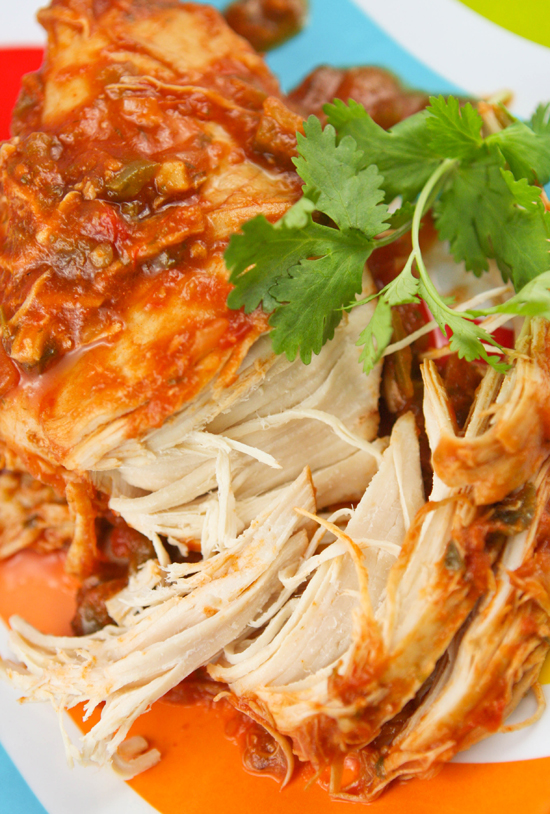 I've discovered the beauty of chicken and honey about three or four years ago. I admit, I was a bit slow on the honey and chicken mixture. But since then, I love adding honey whenever I cook chicken. It is just so tasty, unique and delicious. I'm willing to bet you there is no spice or herb that gives chicken so much flavor than honey.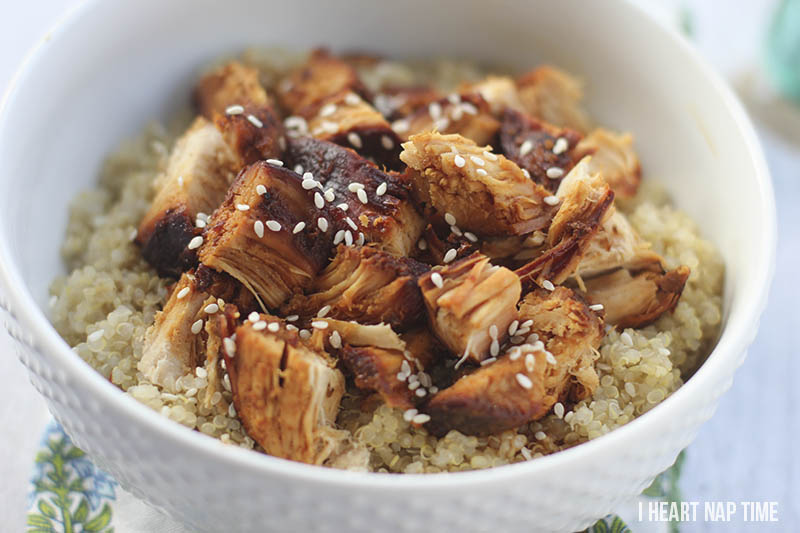 I said there will be other curry and chili recipes along the way didn't I? When it comes to curry, chicken is my go-to ingredient, because it is filling, healthy and packed with protein. I know beef contains more protein, but chicken fits so perfectly in curry, you just cannot ignore the facts.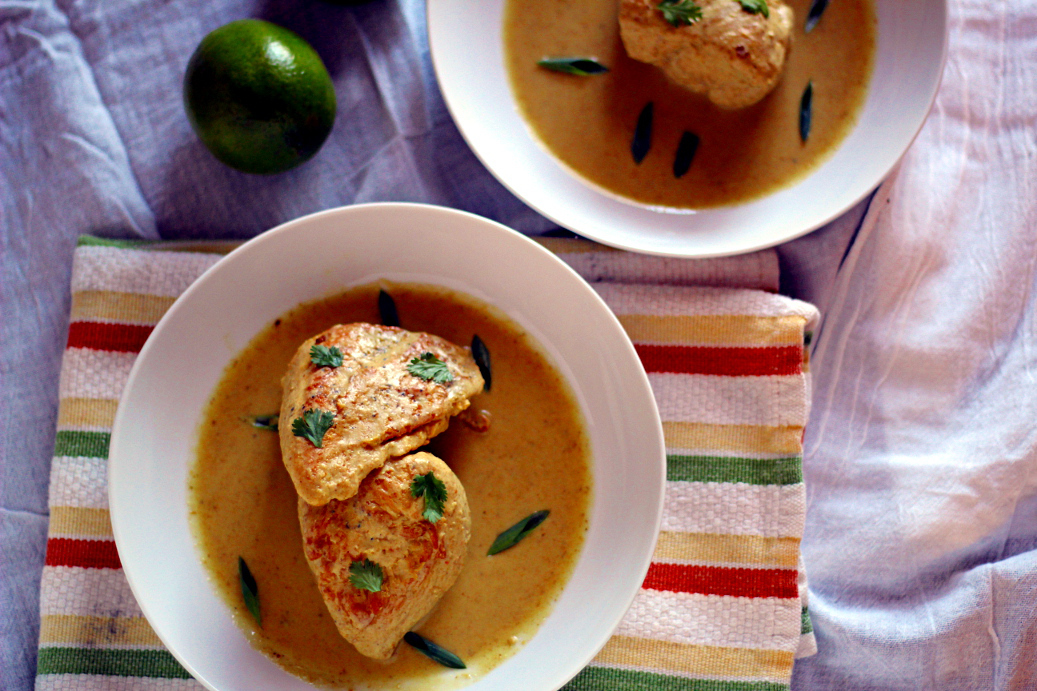 Beans, beans and then more beans, that is the motto of vegetarians. But I love beans as well. One of the misconceptions is that meat lovers need to eat meat every day. Wrong, I as well love meat, but I cannot eat meat every day in the week. And in those days when I feel like cooking something lighter on meat beans chili comes in handy.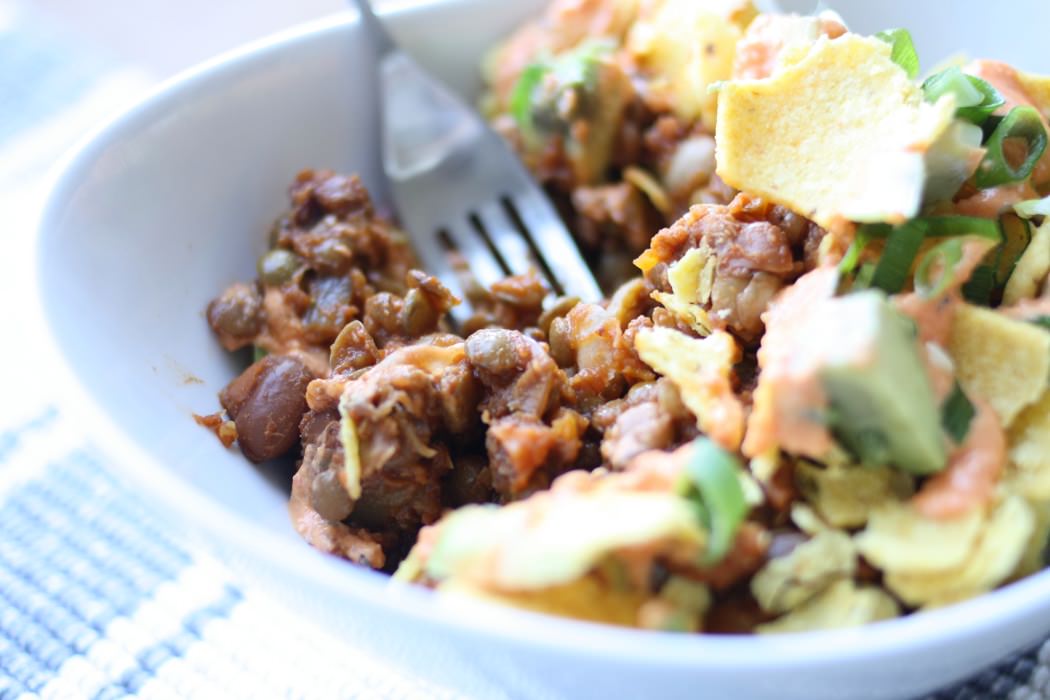 Well, it is time for some more traditional meal done in crockpot. Beef and carrots screams traditional American meat dish, but there is always some tricks and tweaks you can make. Check this recipe to find one twist to the classic meal.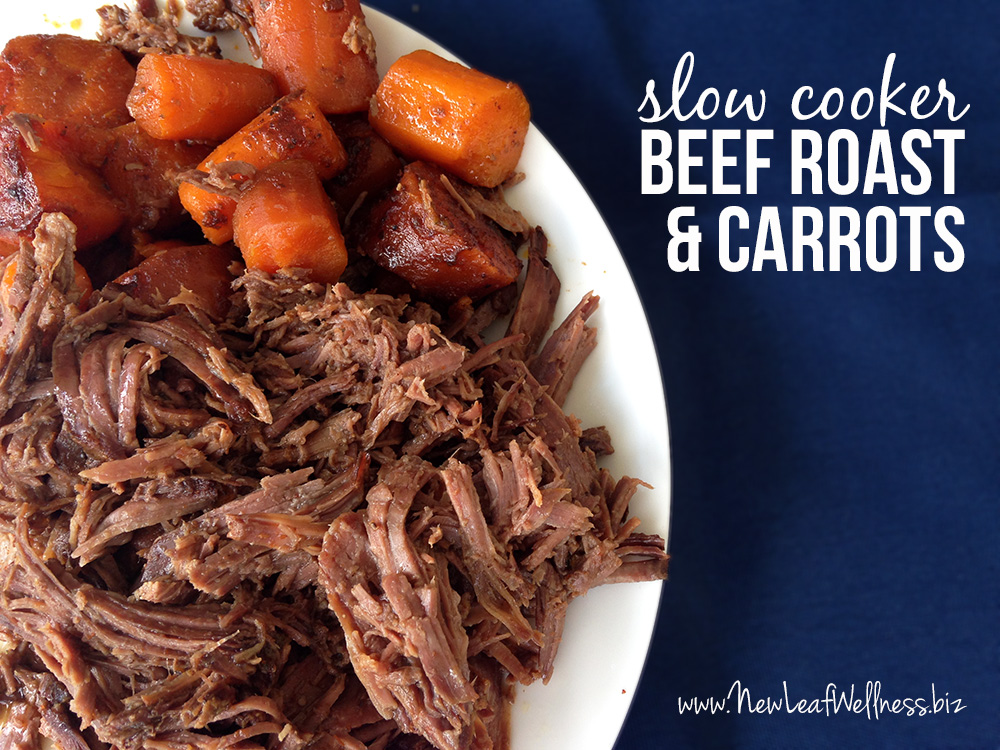 I bet many of you didn't think pizza can be cooked in crockpot. Well, believe me when I say, it can be done. How you ask? Check the recipe, leave it to some of my friends to educate you more.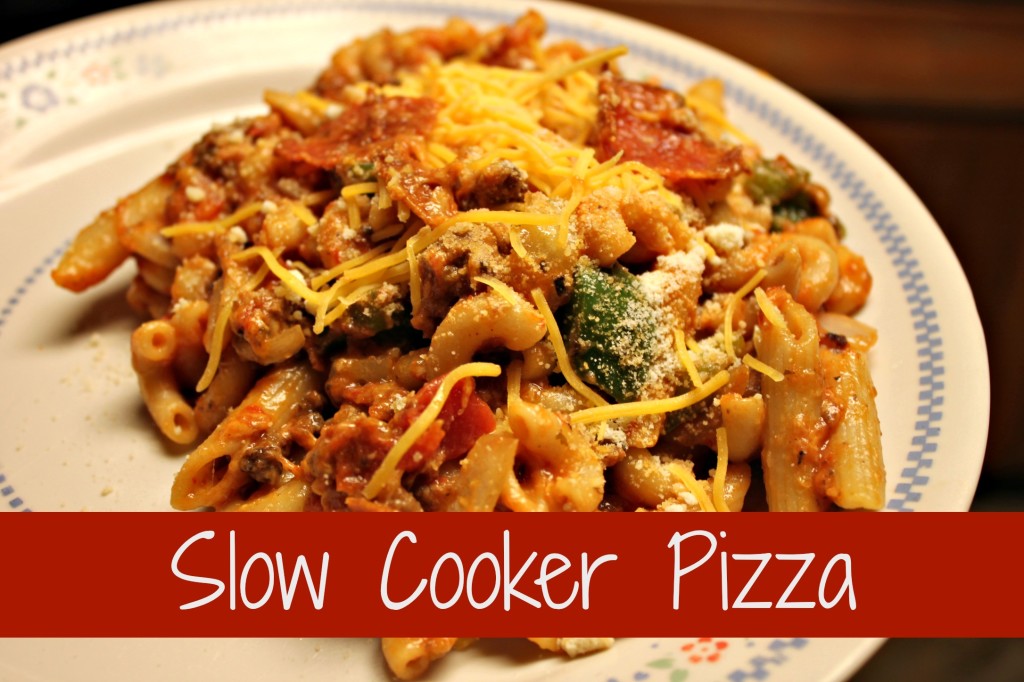 Bourbon is usually the alcohol you add to beef. I know, I usually do the same. But chicken is so versatile, you can actually use it as a substitute for many beef and pork recipes. This is one of those recipes where chicken can sometimes taste even better when prepared in a way we usually cook other meats.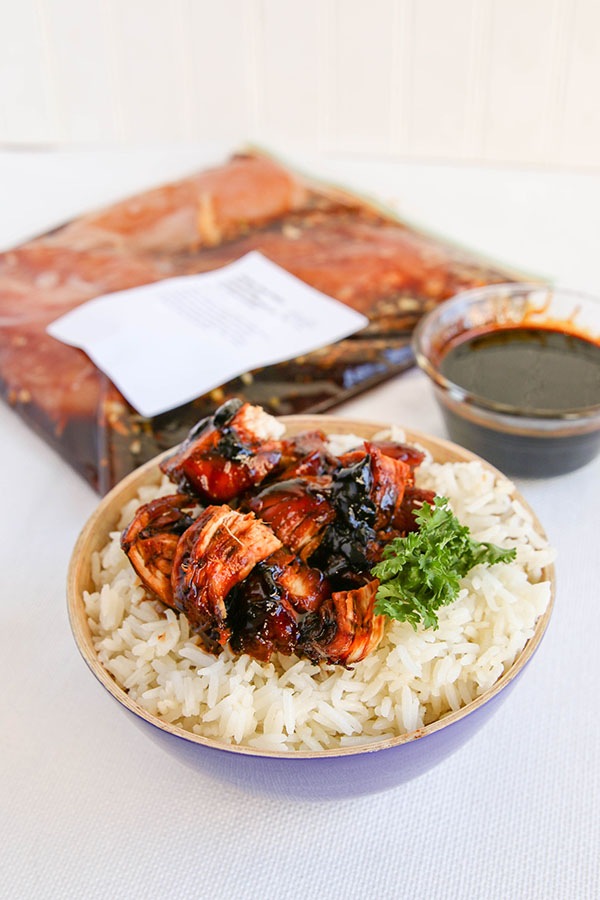 Irish people love their whiskey and beer. You'll rarely find an Irish that is willing to sacrifice his or hers beer or whiskey for a meal. They prefer to drink their alcohol. But I'll give you a recipe where Irish beer can help you make a delicious stew. Take a look.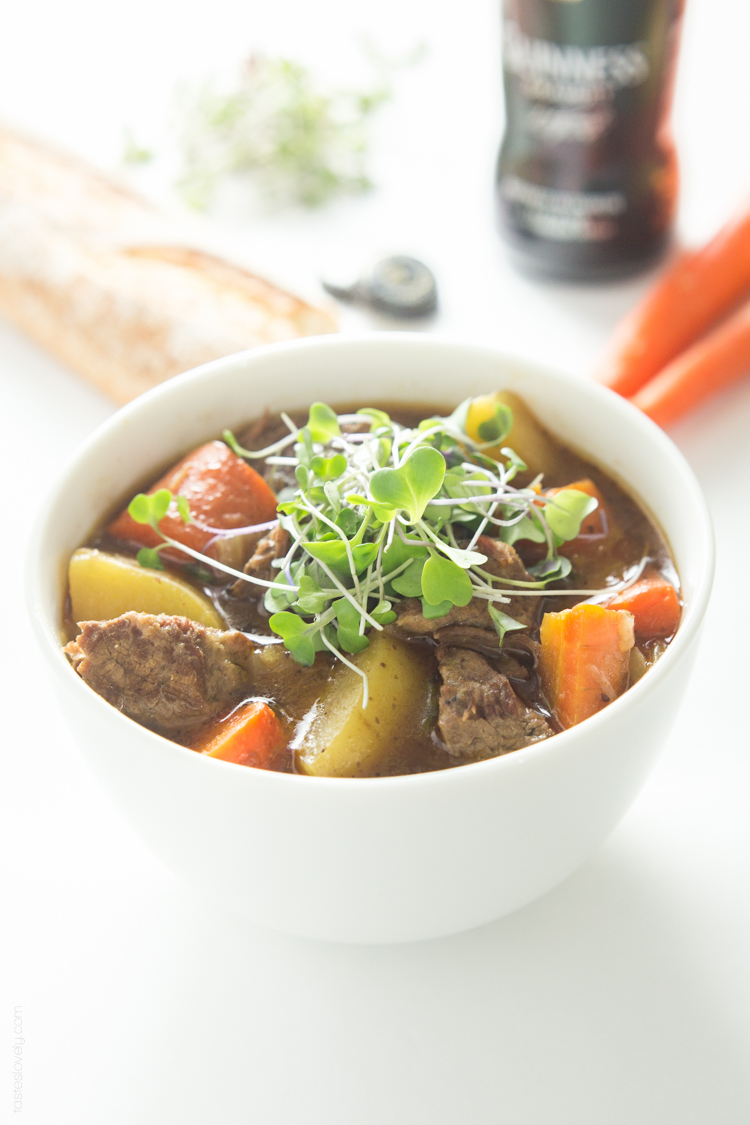 This is another go-to dish I throw out there at parties when I have vegetarian friends coming over. It is easy and simple and it all starts with a good sauce. My friends love it, and I am sure you'll love it as well.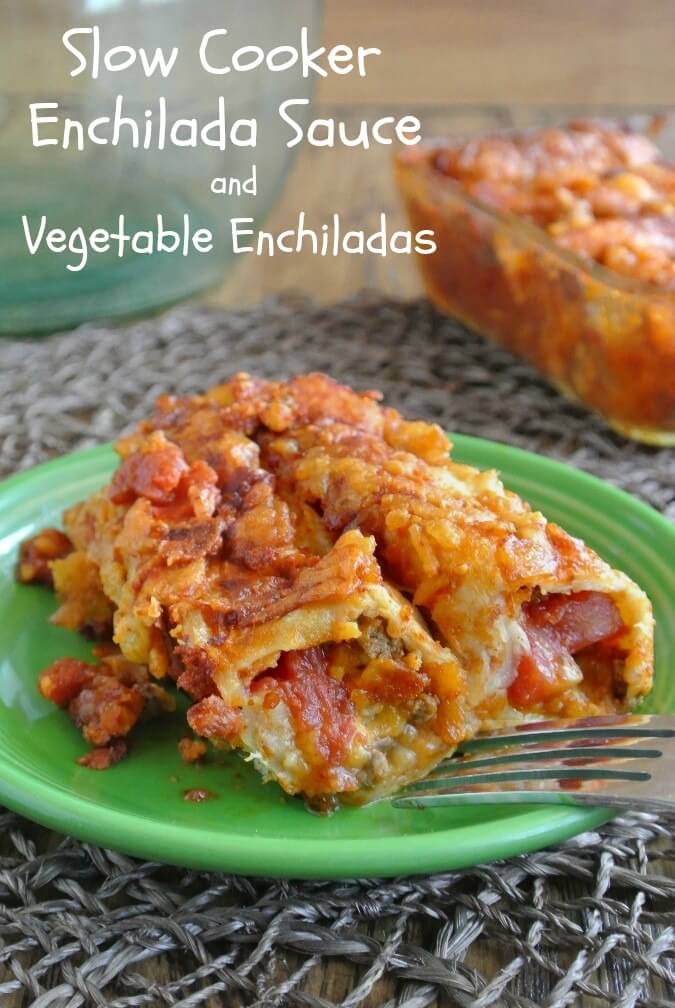 For the last dish, I'll share a recipe for you that comes in handy during cold and chilly days, and especially during the cold and flu season. Chicken noodles soup is usually the go-to bought product for cold season, but for those that are willing to put in some work and get a healthy, nutritious and homemade soup for the cold season, take a look. And it is not like you cannot prepare this soup early in the year and freeze it for whenever you need.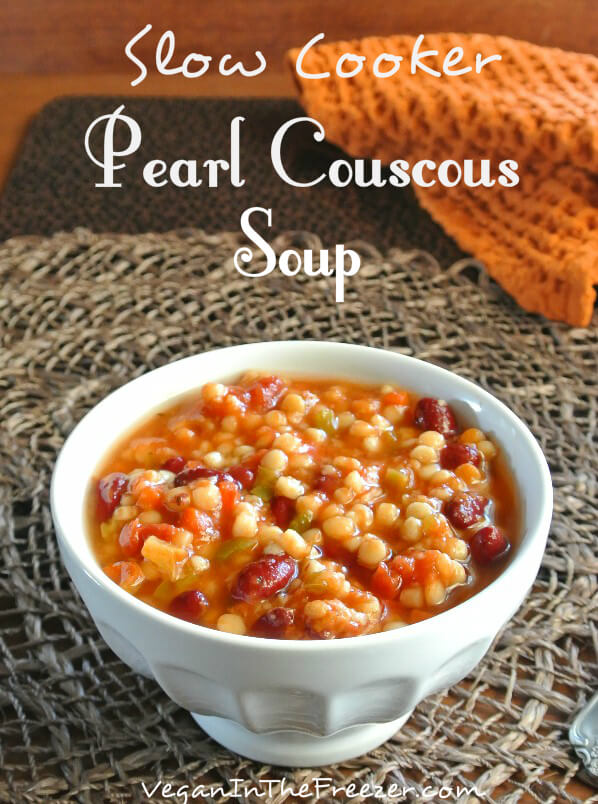 Read Next: 25 Amazing Vegetarian Crockpot Meals You Won't Mind Eating Every Day