Do you love crafting and making cool DIY projects? Do you have many old and unused items lying around your home? Or in your garage and basement? Why throw them away?
Before you start cleaning your home, take a look at some of these DIY projects. They are fun, simple, and easy to make. And bonus points, they boost your creativity.
You can turn any old item into something new, as long as you think outside of the box. And do not worry, if you think you do not have enough time to make something cool, most of the DIY project ideas are simple enough.
And if you know any other interesting and unique DIY project that can make this list, feel free to share it in the comments.
1.Marino Moss Ball Aquarium

A mini aquarium brings tranquility to your home. Not all of us have the space for a big aquarium filled with water and lots of fishes. But a mini one? That is something we can find space for. And all you need is a light bulb.
2. Board Game Clock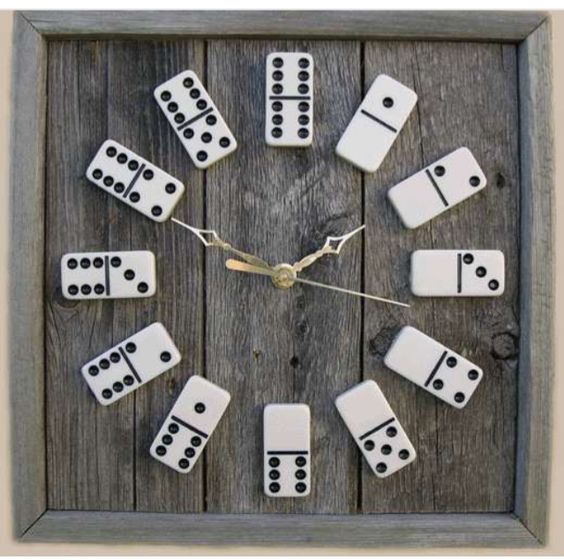 If you have some of that old board games at home, you are probably thinking what to do with them? If they are just dusting in your basement, it is time to give them a new life and purpose. For example, you can craft this clock from your old dominoes.
3. Books or shelves?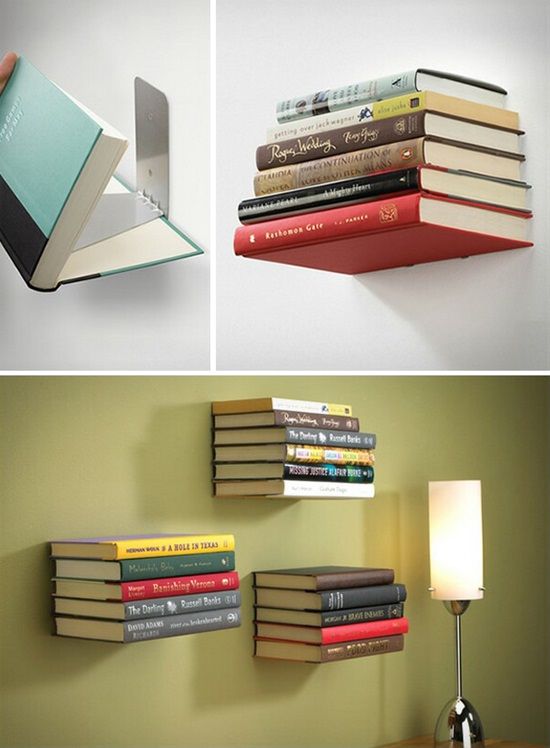 Same as board games, we all have a couple of books lying at home. We've read those books, and now they are just there to make us look intelligent. Well, news flash, most guests do not even notice you have books in your private little library. Why not get them out, and use them as shelves?
4. Tiki Torch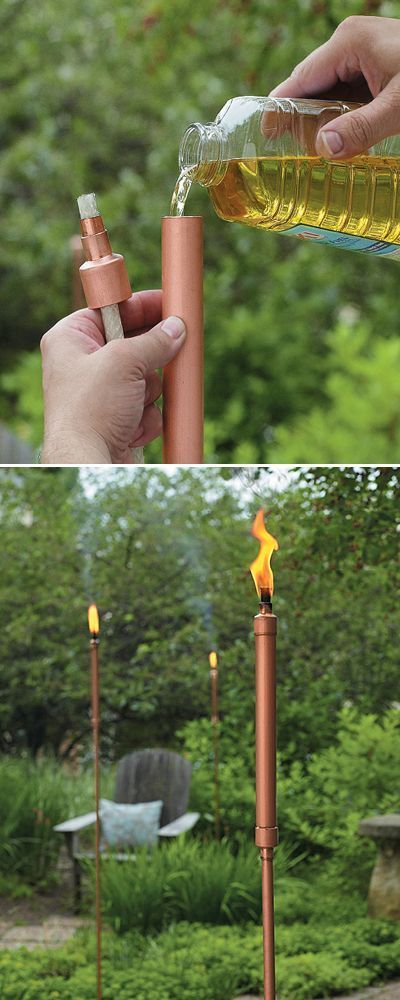 The tiki torch, that bamboo torch from the Tiki culture is getting more and more popular. In the past several years, tiki torches have become a staple at party decorations. It gives your party a tropical island aesthetic, especially if you are throwing an outdoor party. Go and make some.
5. Spider lamp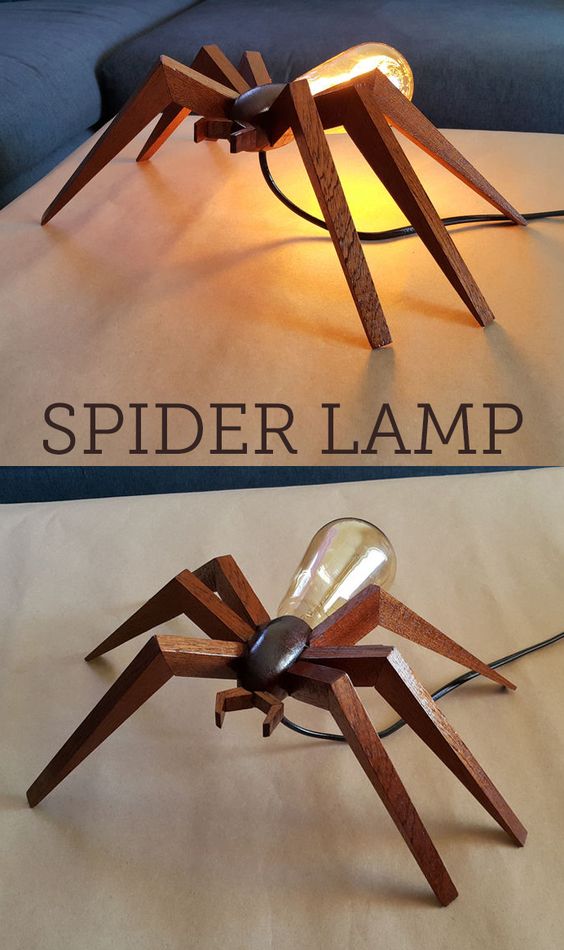 It is time to get a little bit more creative. This DIY project is more sophisticated than others. But if you want to get an item that your friends will envy at, the spider lamp is the real deal. And you do not have to use mahogany timber. You can use any timber.
6. Kitchen utensil rack

We all need a kitchen utensil rack. Yes, you can easily buy one. But what makes it more personal is you crafting the rack. And it will take you less than 10 minutes. That is less time than going to the store and coming back home.
7. Home for pets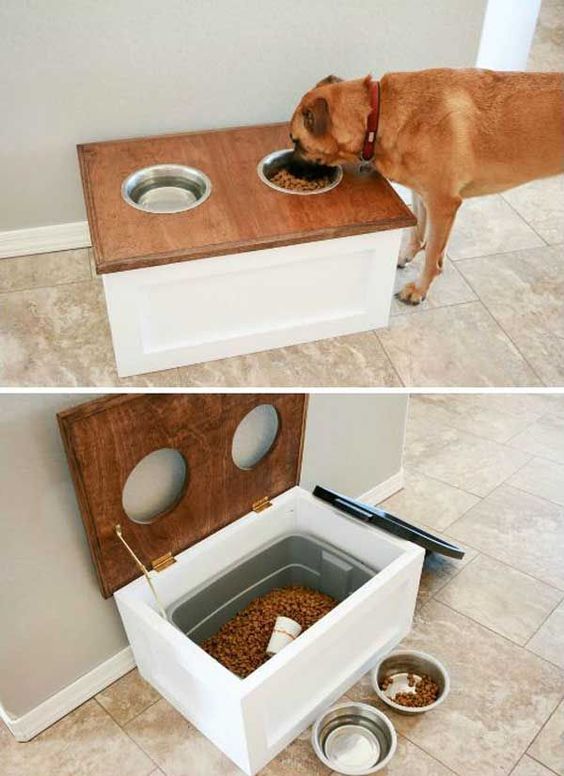 Let's get something for our fluffy friends. Again, there are lots of pet homes you can find in a store. Truth be told, they are very expensive. Not to sound cheap, but why pay fortune for something you can easily make at home?
8. Guitar lighting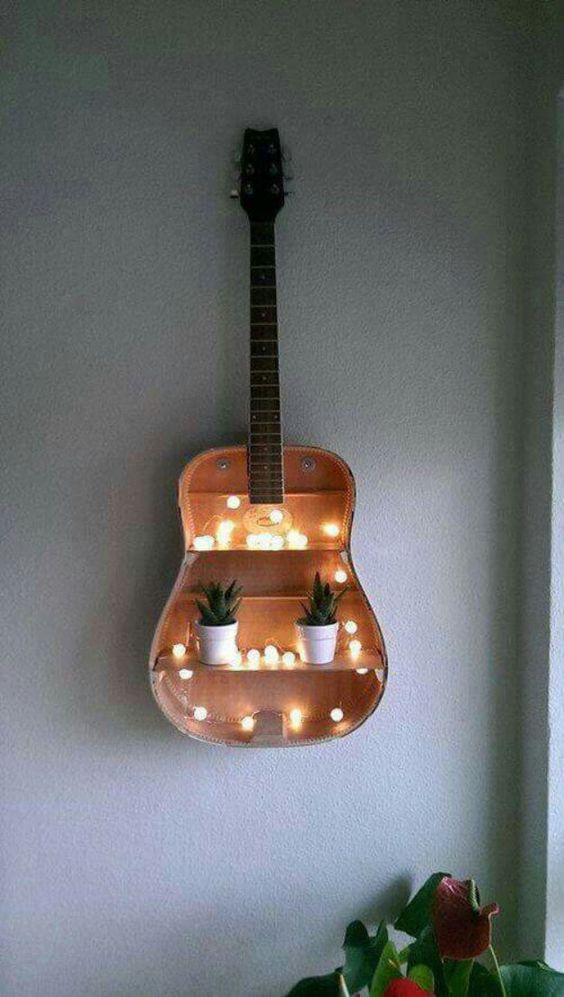 For those with a romantic and gentle soul, this lighting idea for a DIY project is just perfect. It will definitely make your bedroom look more manly. The only downside is your wife/girlfriend might be a little jealous.
9. String lights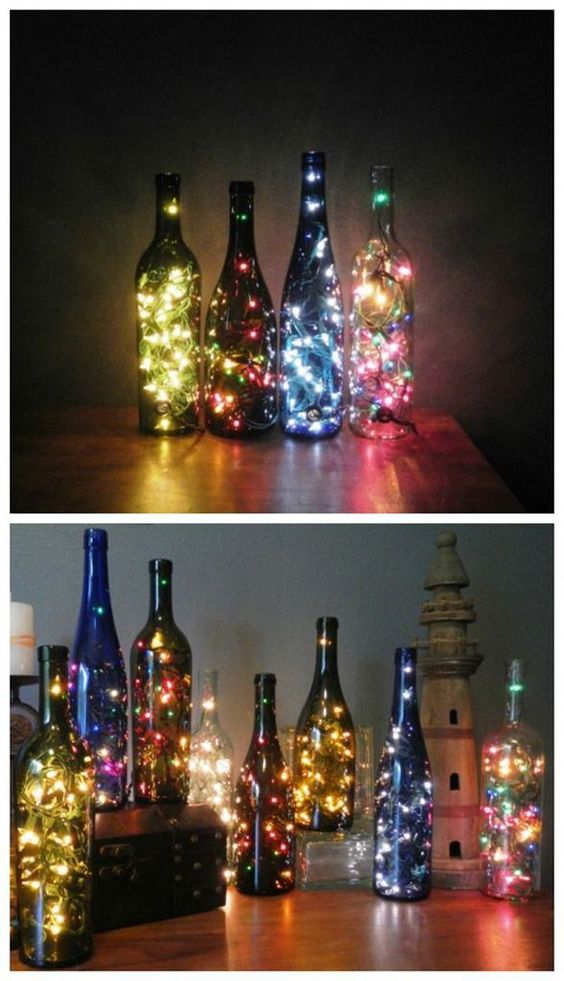 While we are on the subject of illumination and lighting, here is an idea for every room and home. You can make them in any color you want. All you need is an empty bottle and some lights. A unique lighting decoration to light up your home.
10. Yarn balls
If you like, you can turn this DIY project into your own small business idea. And if not, these yarn balls are good enough to add decoration to your home.
11. Wood lamps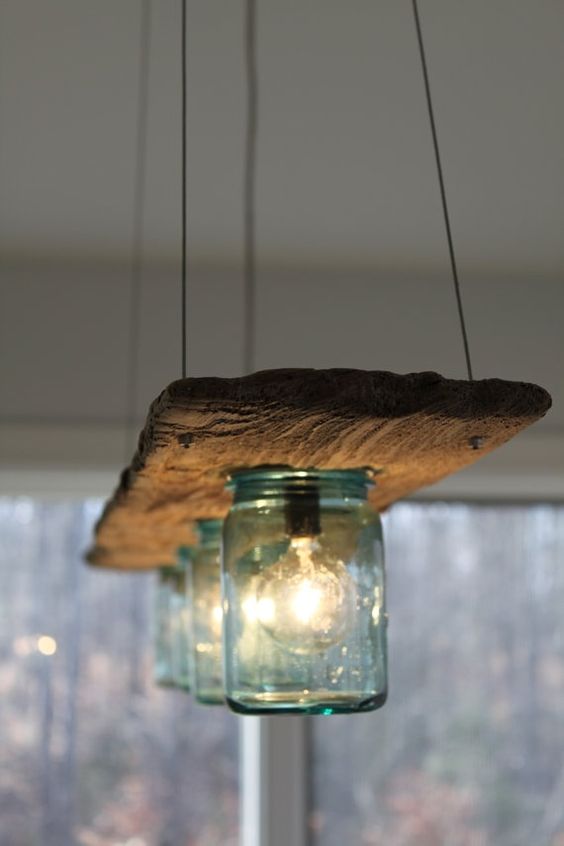 Rustic style has been very popular in interior design lately. This DIY project is a combination of rustic and industrial, and it can add flair to your living arrangement. Who doesn't want some extra lighting?
12. Kitchen storage idea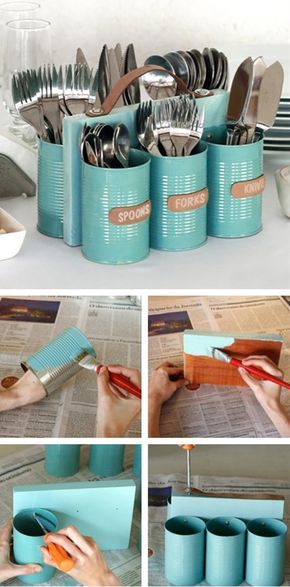 If you are one of those organizational junkies, this project will come in handy for sure. Not all of us are like this, but there are people that just want everything in their home to be labeled and organized. Here is a DIY project that will give you the tools to organize your kitchen accessories.
13. Another storage idea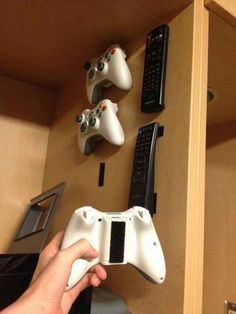 Every one of us needs extra storage in his/hers home. It is just a simple fact. And in order to get more storage space, you need to get creative. You have to think outside of the box. We hope to help you with that, as every little extra inch helps.
14. Origami chandelier

This is a DIY project that will make you look cool. Give it as a gift to some of your friends, and just wait for their reaction. We bet you will get only "awwww, owwww, ahhh, so cute" reactions. Definitely something that you can make as a last minute unique gift.
15. Mobile phone charger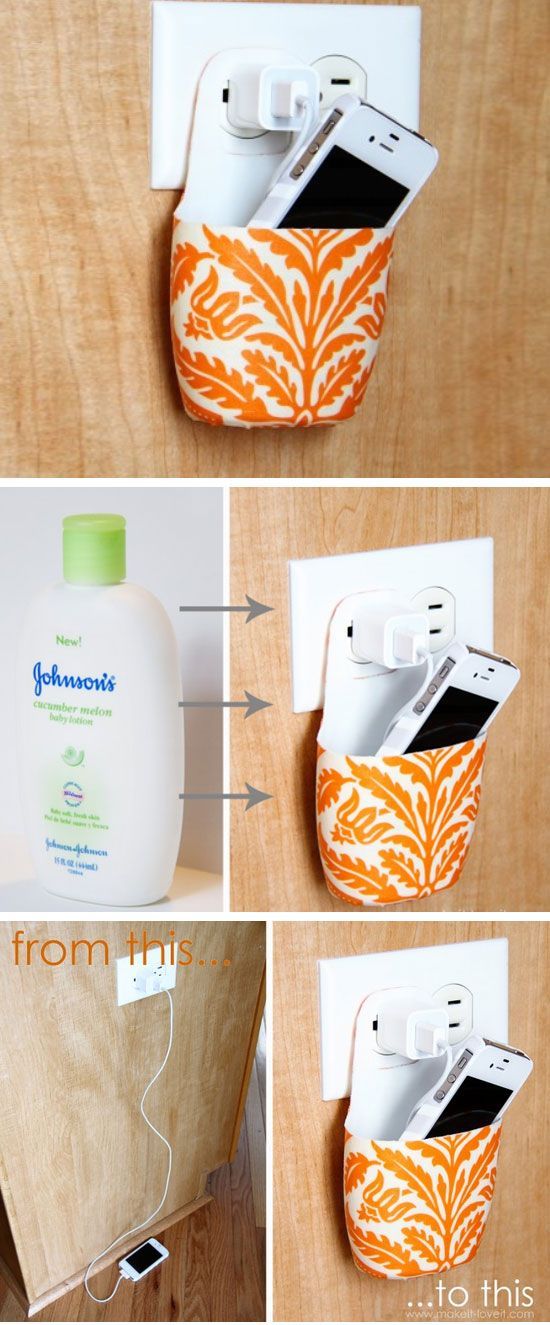 Some people just do not want to see cables flying around the home. Even those small cables for your mobile phone charger. Luckily, there are ways and tricks to hide your cables. And make it charging your phone a more convenient thing.
16. Budget decor ideas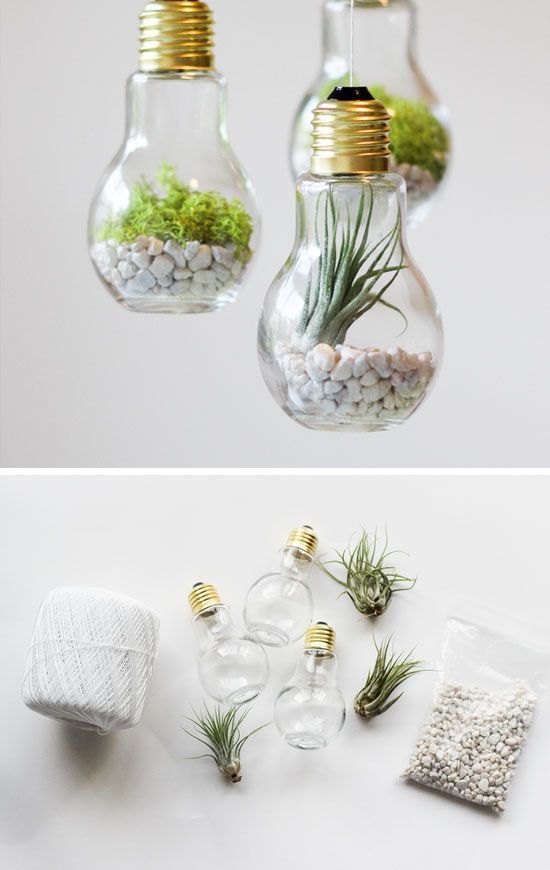 We had some light bulbs décor at the beginning. That was for a more watery decoration. This time around, we take the same idea, and turn it into something more tropical.
17. Wall art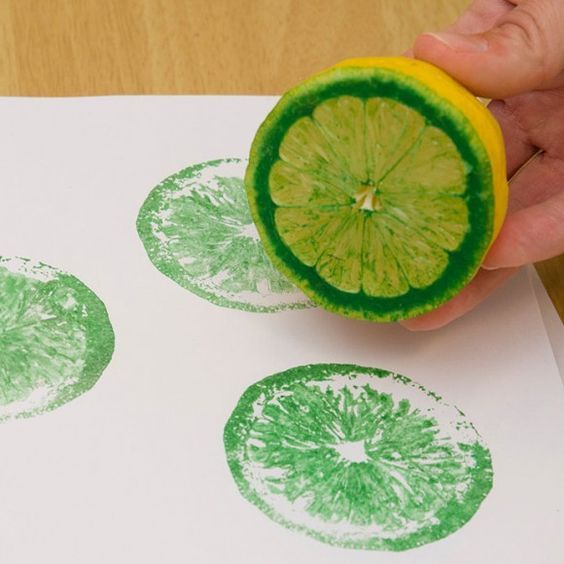 Some of us express our creativity in the interior design. And it doesn't have to be expensive. If you want to brighten up your home with some wall art made of vibrant and lively colors, all you need is a lemon. Sounds simple and cheap enough for you?
18. Green home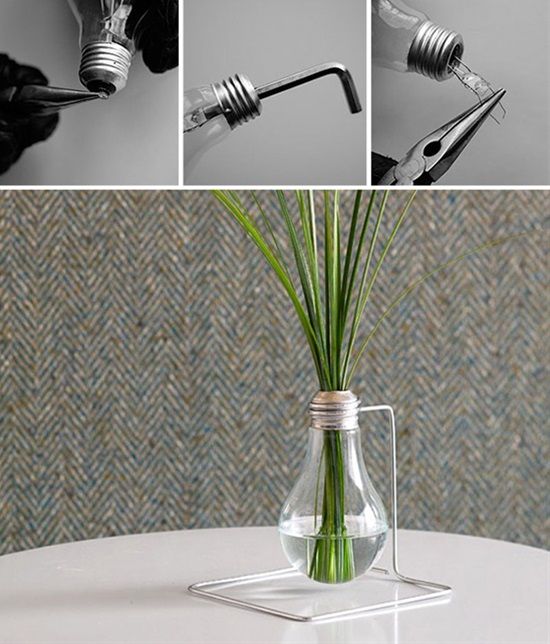 Having some greenery in your home is always a nice idea. But living in an apartment limits the amount of greenery you can enjoy. Luckily, a simple pot here and there, and you have some fresh plants in your home to freshen up the air you breathe.
19. Clutter into decoration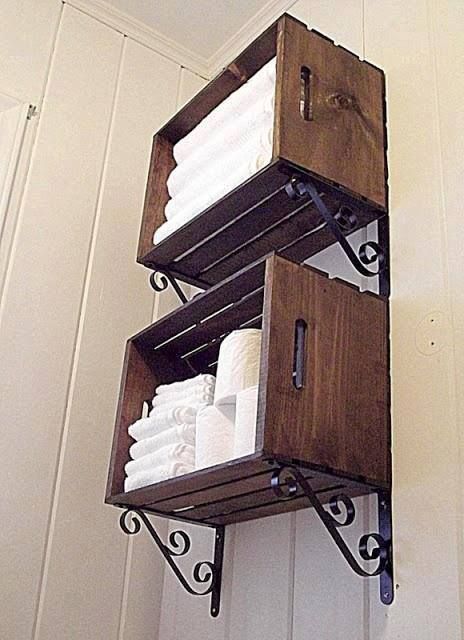 Turning clutter into something practical is the best way to reuse old items. If you have some empty cabinets in your garage, now might be the time to think about recycling. After all, who doesn't need some extra storage in their home?
20. Kitchen storage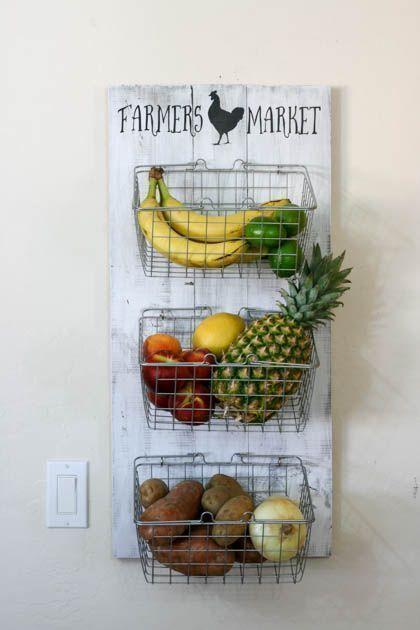 The kitchen is a place where all of us are trying to squeeze and extra inch. It is understandable. We have a ton of utensils in the kitchen. It is not easy to find where to store them all. Well, let's look at some kitchen storage DIY project ideas.
21. Mirror idea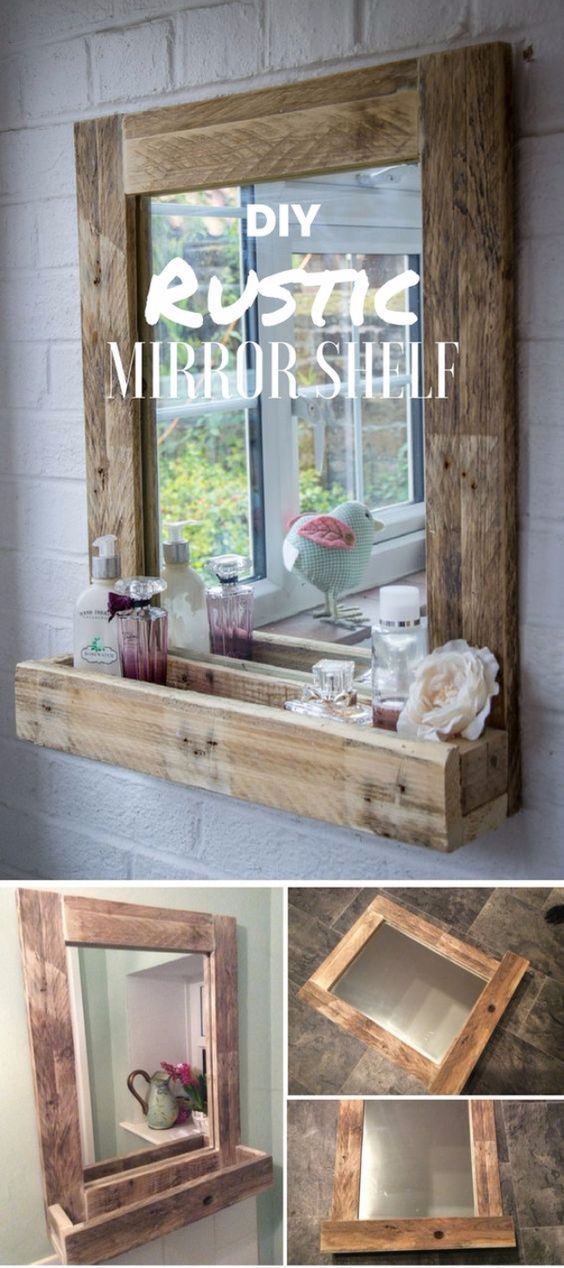 Who hasn't heard that "mirror, mirror on the wall" saying. It is an epic one. It is a quote from the Disney classic, Snow White and the Seven Dwarfs. But the Disney movie aside, you definitely need a mirror in your rooms. This one comes with some extra storage, and no fees for crafting.
22. Wooden log decor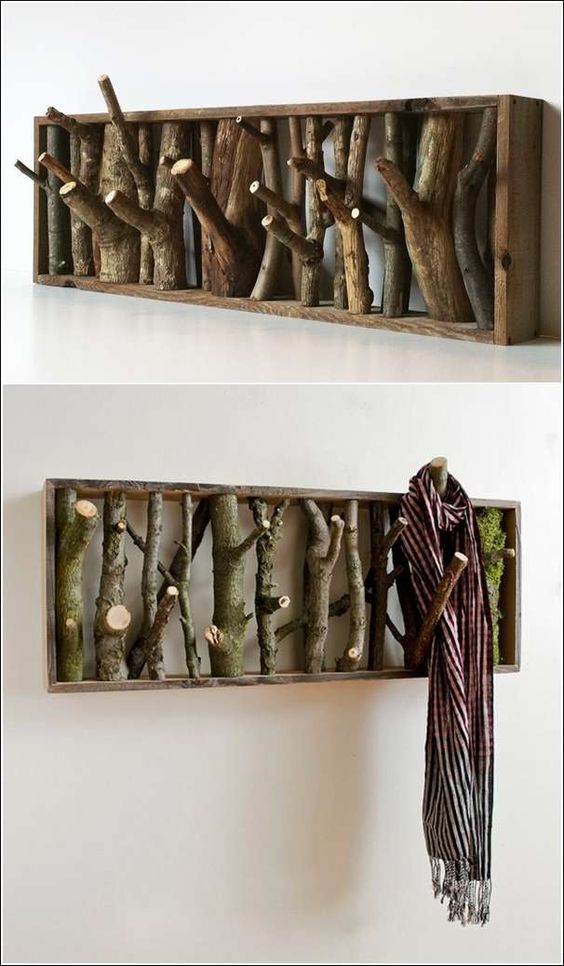 When the goal is to make your home a better place, you need as many decorations as you can get. But still keep it classy. Timber is a popular ingredient in latest years, and this is a decoration you can make within minutes.
23. Door transformation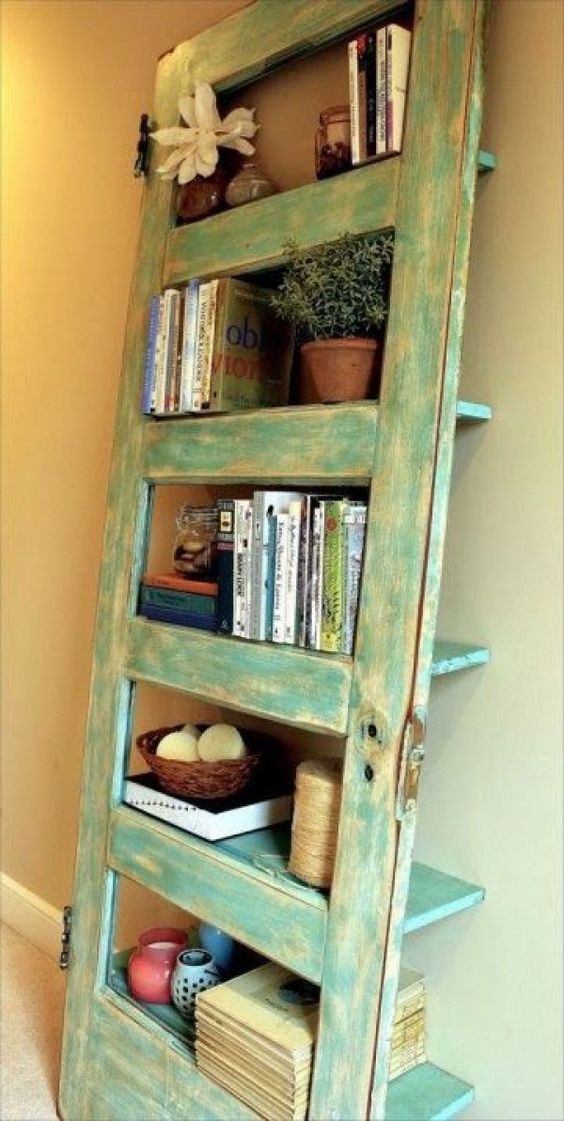 As mentioned at the beginning, some of these DIY project ideas are a complete transformation. Giving life and purpose to old items is the basis of DIY projects. This one not only looks good, but adds storage space as well.
24. Motivation quotes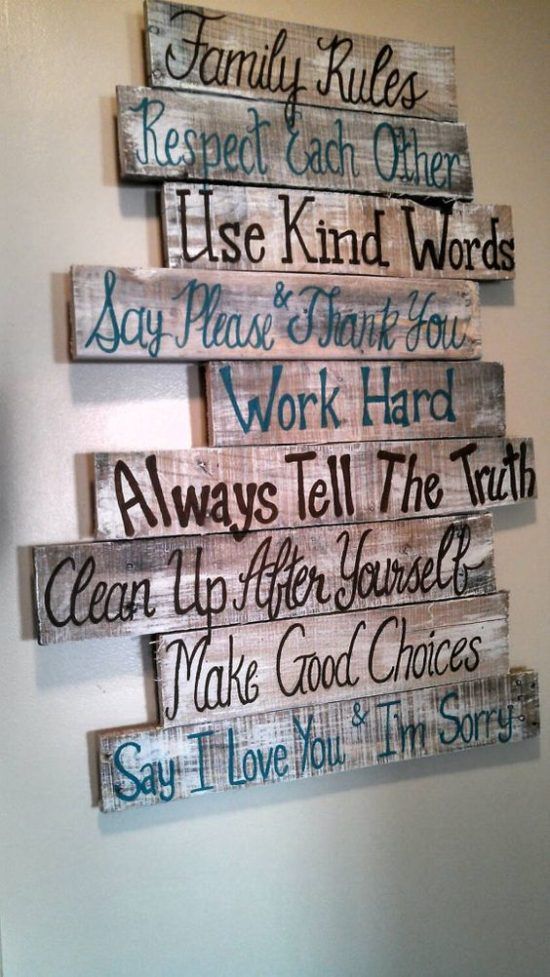 Let's finish with some motivation quotes. If you need an extra motivation in the morning, make this craft, hang it on your walls, and wake up watching it every day.