I love DIY projects, especially those that help me decorate my home and fill it with interesting objects. Whenever I get some free time, I dig into collection of "to-do projects," and get my hands "dirty." Now, speaking of canvas paintings, they are great way to decorate and enrich any space, and they take very little time. Bonus points — you can always welcome your children or partner into the fun. And if you are looking for the perfect gift for some people, a DIY painting screams "thoughtful and from the heart gift." Take a look.
Geometric figures have become the gold standard in interior design in the past few years, thanks to the influence of Scandinavian and modern design. What might look simple on first glance, will surely enrich your wall. You can use different colors, designs and lines, making the project as flexible as they come.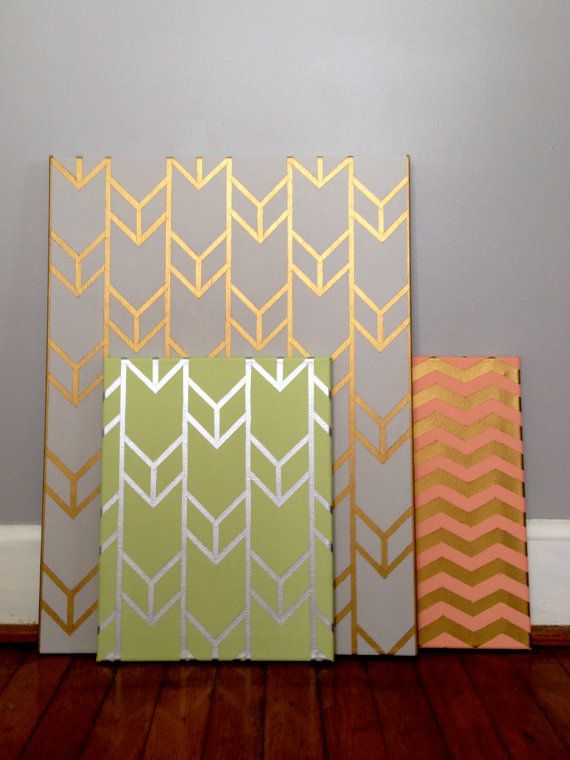 For those who appreciate flowers and colors, this canvas might be the best option. With a wide palette of colors and flowers, this colorful canvas will help you introduce some paint into the interior and make even the most boring room interesting.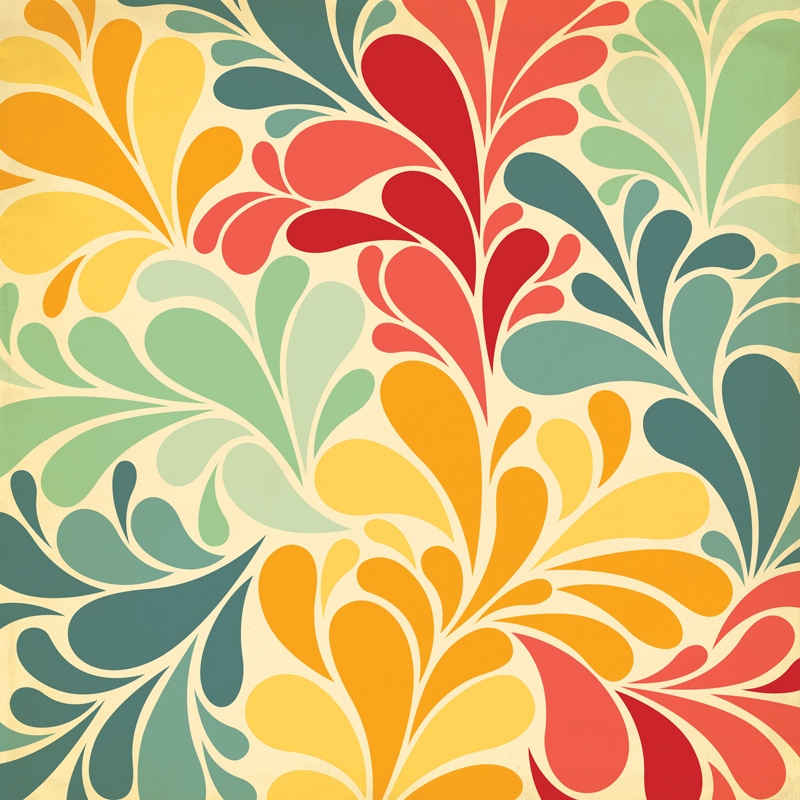 You know those motivational posters you see in almost every office? Take things up a notch and make your own canvas with quotes. But, if you thought this is a simple quote on a painting, think again. It might look chaotic and out of order, but if you embrace the chaos, you'll see how beautiful it can be.
Four seasons is a timeless topic, one that can stick in your room no matter the season. And the symmetry of the painting makes that more beautiful. Once you hang it in your home, your friends might think it is an art piece from a famous painter. Reveal the secret or keep it to yourself — the choice is yours.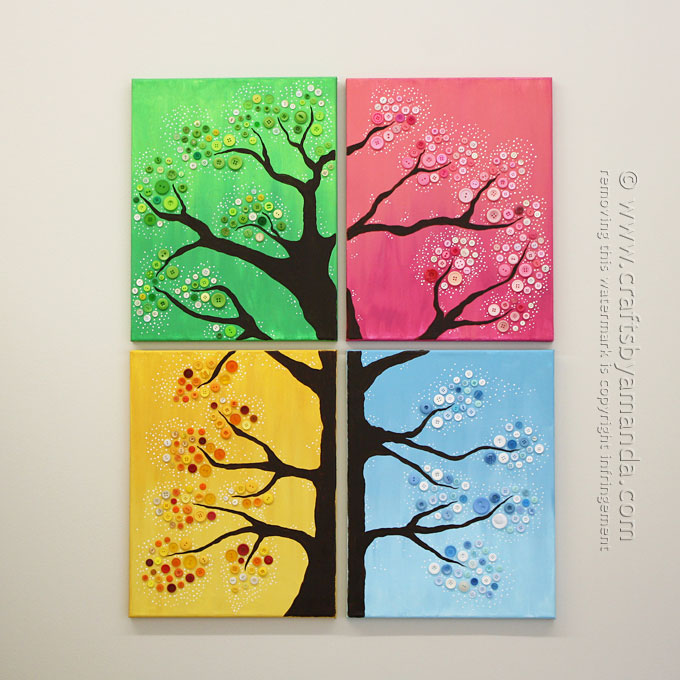 We had a chaotic picture, and now we have one that is embracing minimalism as an influence and style. Perfect for a black and white combination in the interior, this canvas will fit like a glue in the interior.
In recent years, minecraft has become one of the most popular topics not only in the gaming world, but outside of it as well. You see it on fashion shows, interior designs, street style designs and much more. It is time for you to embrace the trend and welcome it in your home.
All you need for this project is some strings, canvas and glue. That is it! Very simple, but a beautiful project once it is done. And, you can come up with your own pattern.
Living proof that you don't need to spend top dollar on fancy art, this canvas will make everyone in your office or home gaze at the masterpiece. And the secret is you can make it your own in your free time at home. It requires a little precision on your drawing skills, but I am sure you can make it happen.
You can't believe how much fun you'll have with your children while creating this canvas. Almost every child out there loves popping balloons, and this canvas plays right into that narrative. Who says family time cannot be both fun and productive?
You might need a little more time and resources for this project, like two brushes for example, but it is well worth it. The beauty of this project is that it takes your mind off everything, and you can throw yourself into the painting and enjoy.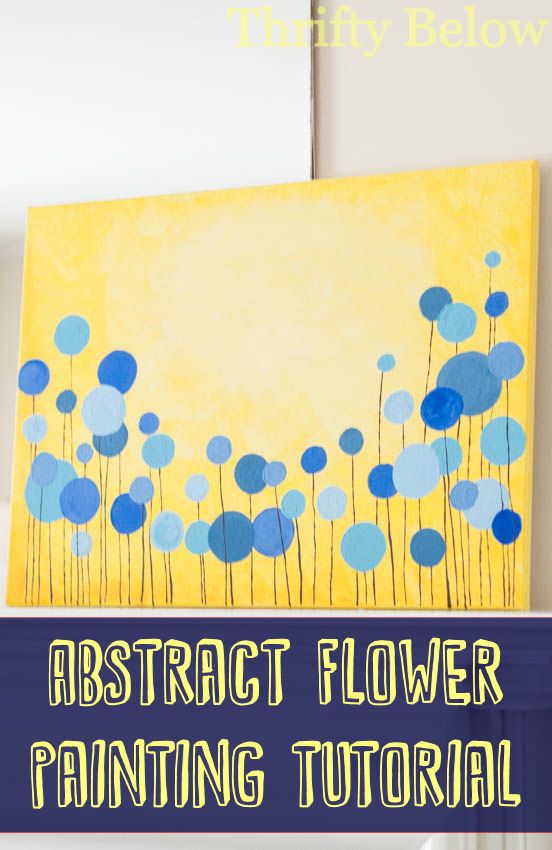 If you don't consider yourself a good painter, we've got some good news for you. Sometimes, painting is as easy as saying "cracker". Literally everyone can do this project, and it comes as a great alternative to the pricey art you see nowadays.
Have you ever thought of preserving leaves from winter to the summer days? Or from autumn to spring? I am sure you thought it is not possible, at least not in a fun and creative way. Well, look at this simple project, and then go back to your backyard and get cracking.
If you notice a pattern by now, most of the DIY projects are easy, they look like masterpieces, and can enrich every room in your interior. Well, that is the sole purpose of DIY projects, and this one comes in the form of dots. Lots of dots. Dots everywhere. Small, large, medium-sized, different colors and so on.
Here is another project that your kids will love. Painting with tissue paper. Once the weekend hits, present the tissue paper to your children, give them some instructions, and let them go wild. The project is flexible, you can use lines, objects, or anything else. And while your children are busy "painting", you can enjoy few minutes of peace and quiet.
The trick here is that the end project purposely needs to look "imperfect." Imagine that — perfection lies in the imperfection. Well, those art painters really have some wild fantasies, and this time, you can become a painter with just few tricks and guidelines.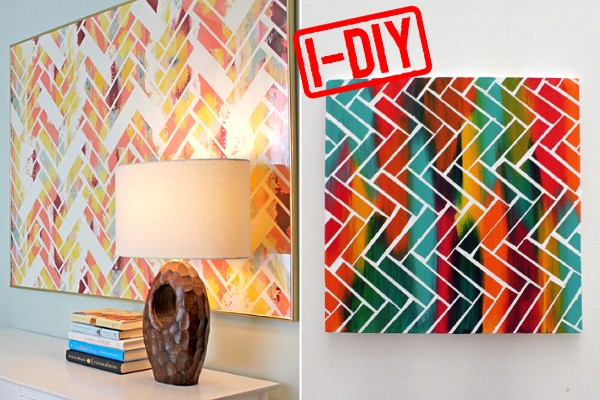 Welcome to the world of tape. And I mean lots of tape. I bet you didn't think you can create a masterpiece canvas using tape. Well, think again, as this canvas is the living proof that tape can be a great asset in painting.
For those of you who want to take things up a notch, I have a great idea. Why don't you add another dimension to your painting? Check out this canvas — one in which you can experiment with 3-D painting. While the technique is modern, the end result is rustic and traditional, which makes the perfect match and combination.
A year or two ago, ombre technique was the most popular technique for hair style. Now, the technique makes its way to the interior design, and we've got a great piece of canvas painting to get you started.
I said a few times that children can be part of your project, and this is another example of how they can help. All children love to get their hands dirty, and in this case, getting their hands dirty is exactly the guideline they need to follow. Side note — you'll have to clean the mess afterwards, but in any case you'll get to do something fun and creative with your children. Isn't that something we all crave for?
Few plain canvases, no artistic skills needed, just a little free time and imagination, and you've got yourself a multi canvas wall art. And the best part is, you won't have to spend your monthly salary on it.
Watercolors might be elementary school material, but when used properly, they can look like a masterpiece. After all, medieval painters made all their masterpieces using watercolors.
It might take you few hours, and you'll probably need a helping hand, but the process is not hard at all. Again, you will need to get some tape to help you get to the end result, but the project is as flexible as they come. You can choose to form your objects any way you want — it is all up to your imagination.
Dandelion always brings me back to my childhood when I was picking them up in the field. I love dandelions, and putting them on a painting is definitely a way to feel young again. Check it out!