It is April fool's soon, and it is time for some April fools pranks. Let's see how you can prepare yourself for one of the most entertaining "holiday" in the year.
Now, we do not advocate hurting your colleagues, be it mentally or physically. However, everything else is a fair game. And the office is your playground. And if you come up with any other interesting, unique, and cool prank idea, feel share it with us by uploading a picture of it.
1. The Toilet joke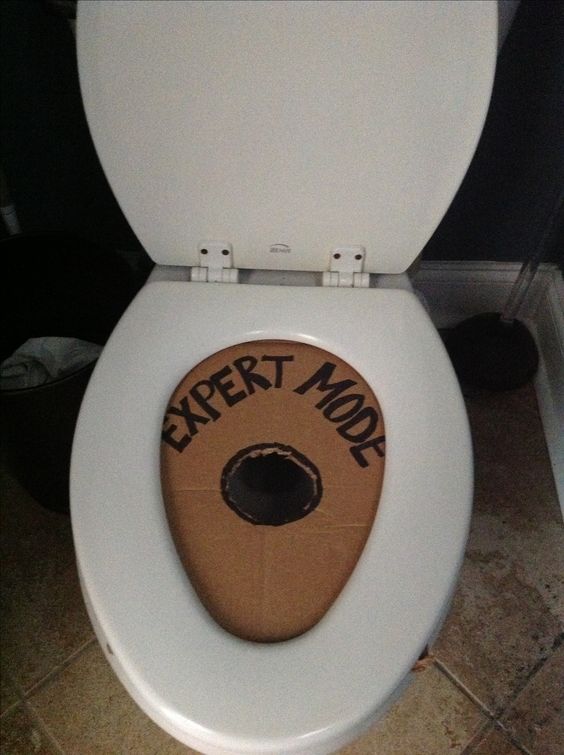 Let's start with an easy one. All you need for this prank is some cardboard, scissors, and a marker pen. The only challenge is cutting the cardboard at precise measurements. Your coworkers will be surprised once they need to use the restroom.
2. Balloon office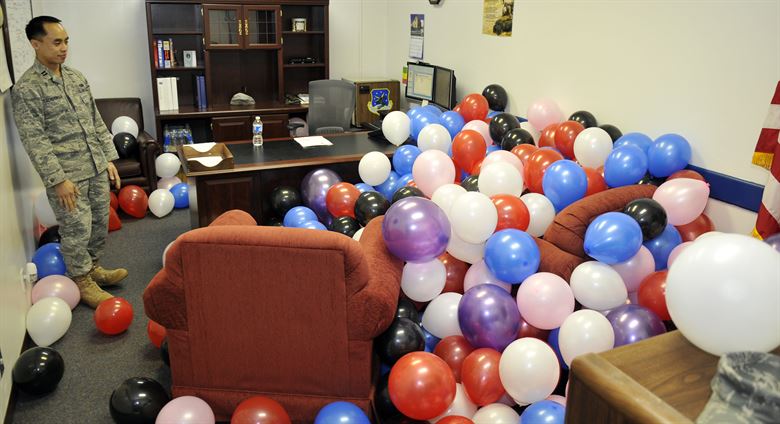 As you can see, this one has already been tested, and it works like a charm. You'll need close to 100 balloons. Place them in the office of your superior, and let him/her enjoy a sea of balloons. Just hope your superior has a sense of humor.
3. Keyboard garden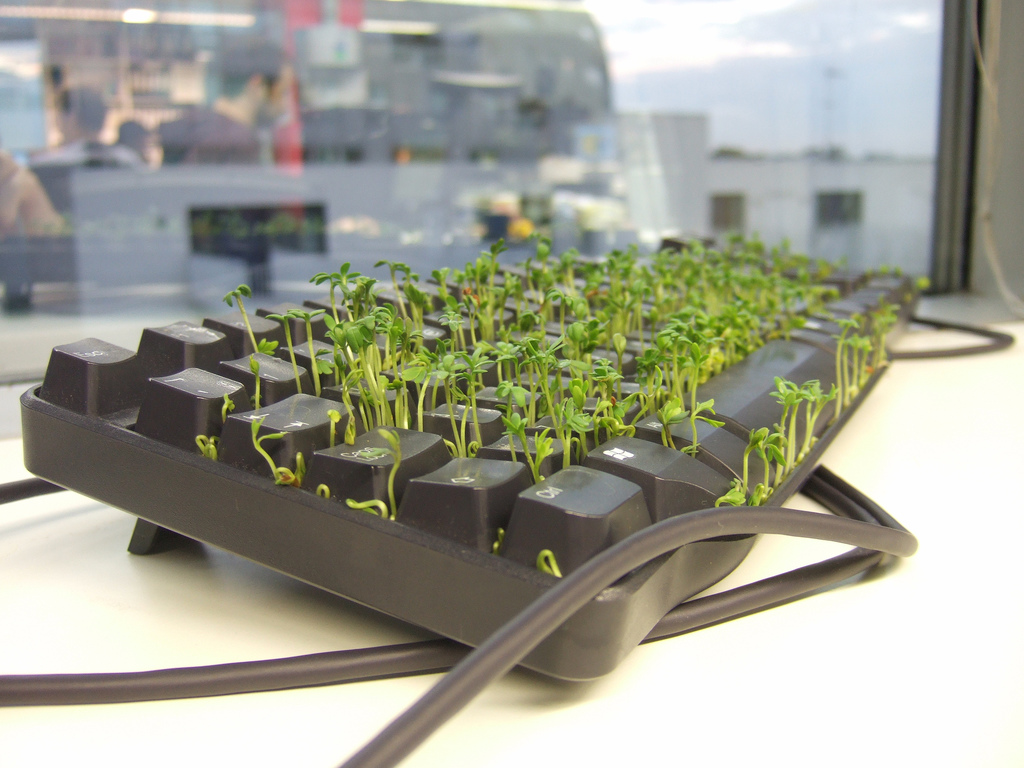 The trick here is to plant some seeds inside your coworkers keyboard. Bear in mind, you'll have to do it a day before, and buy some instant seeds. And you'll have to stay overtime the day before. Once everyone leaves the office, it is time for your task.
4. Prank the boss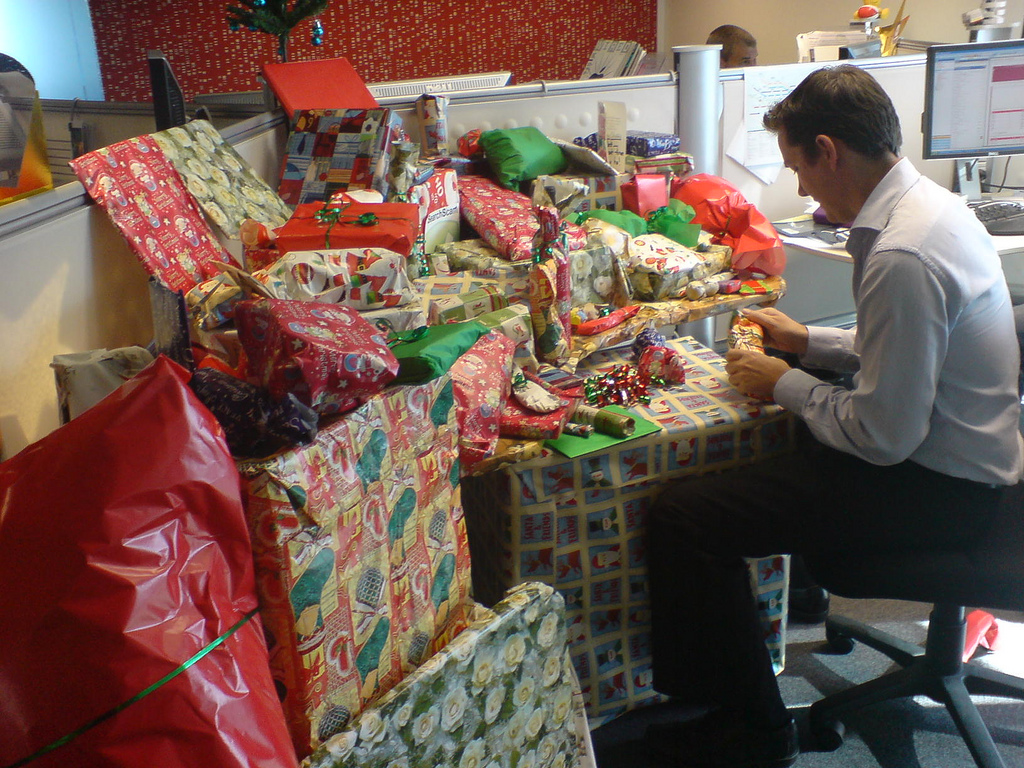 You can do this prank to any of your coworkers. But it works best on your boss. Of course, there is nothing inside any of those gifts you see. They are just for décor.
5. Custom keyboard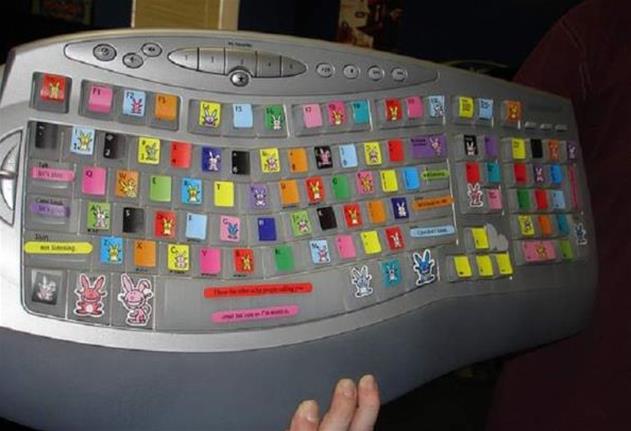 There are a lot of things you can do with one's keyboard. You can plant some seeds in there. Or, you can make a custom keyboard for your coworkers. You can try rabbits, or some other animal. Cats, for example are another popular choice.
6. Halloween office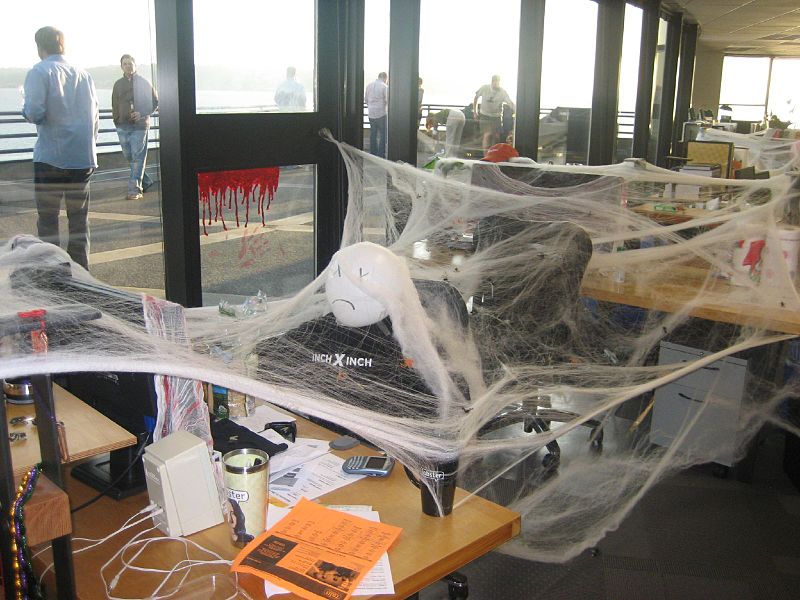 April fool's is months before or after Halloween, depends how you see it. But it is always a good idea to freak someone out by making his/hers office as creepy as possible.
7. Newspapers office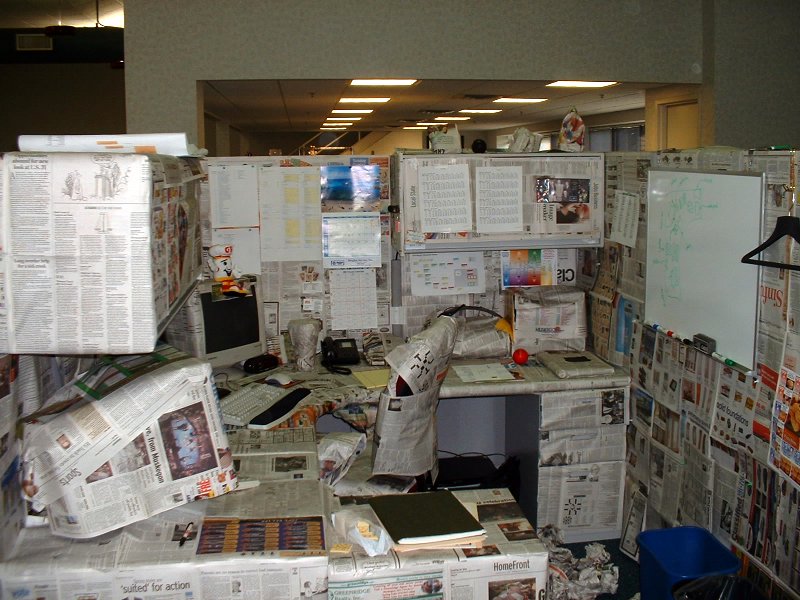 The biggest challenge here is finding all these newspapers. People do not read as much newspapers as they used to do. After that, it is all of a matter of putting time and effort into the task.
8. The toilet paper prank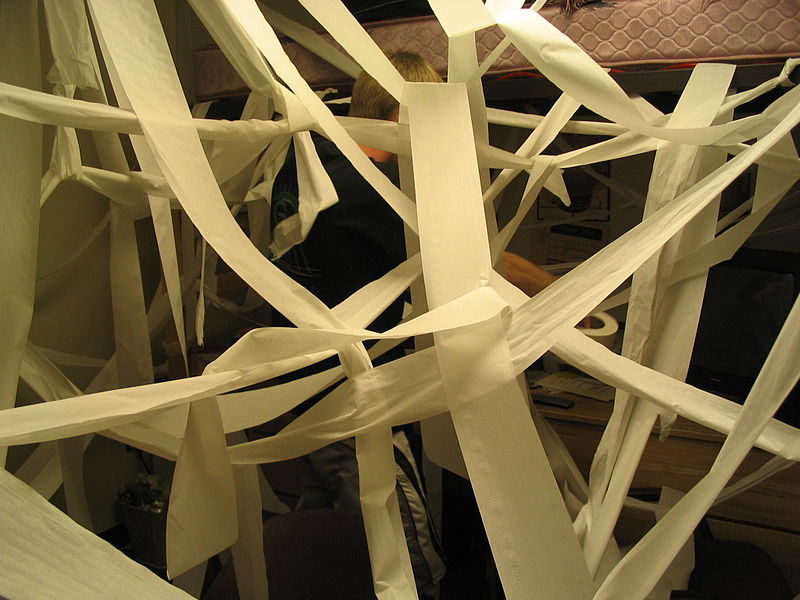 This one is a classic. We've seen it a number of times in movies. And you can definitely try it on your own. Just be careful, the toilet paper prank is one way of telling someone to "fuck off".
9. Origami attack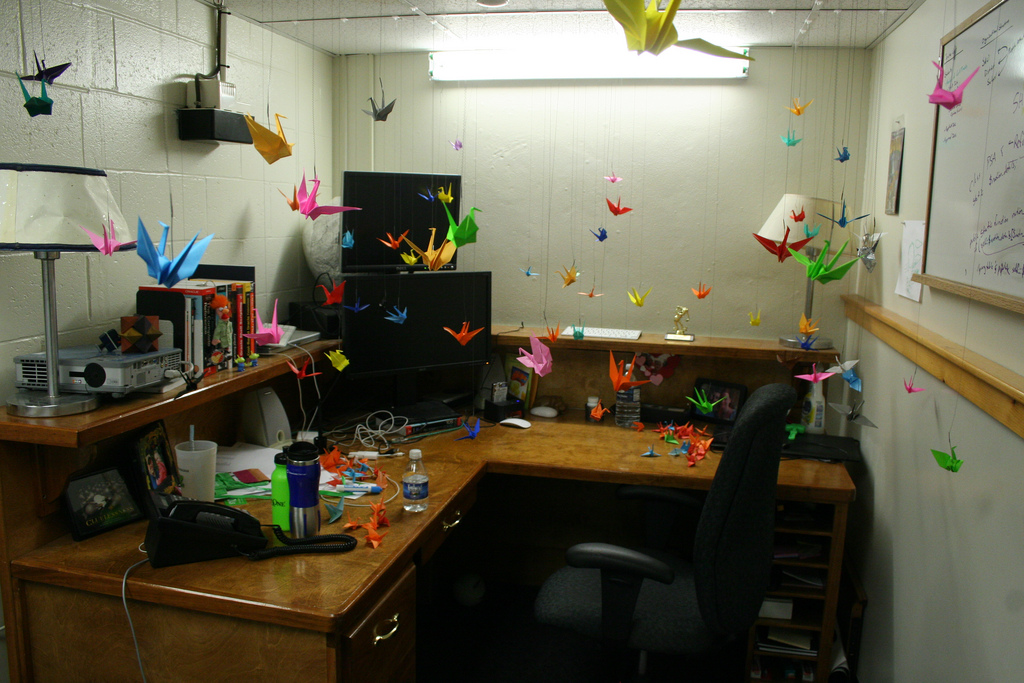 Some people want creative April fools pranks. Well, if you are more into creative things and sophisticated pranks, try the origami one. It has a special Japanese flavor in it.
10. Broken chair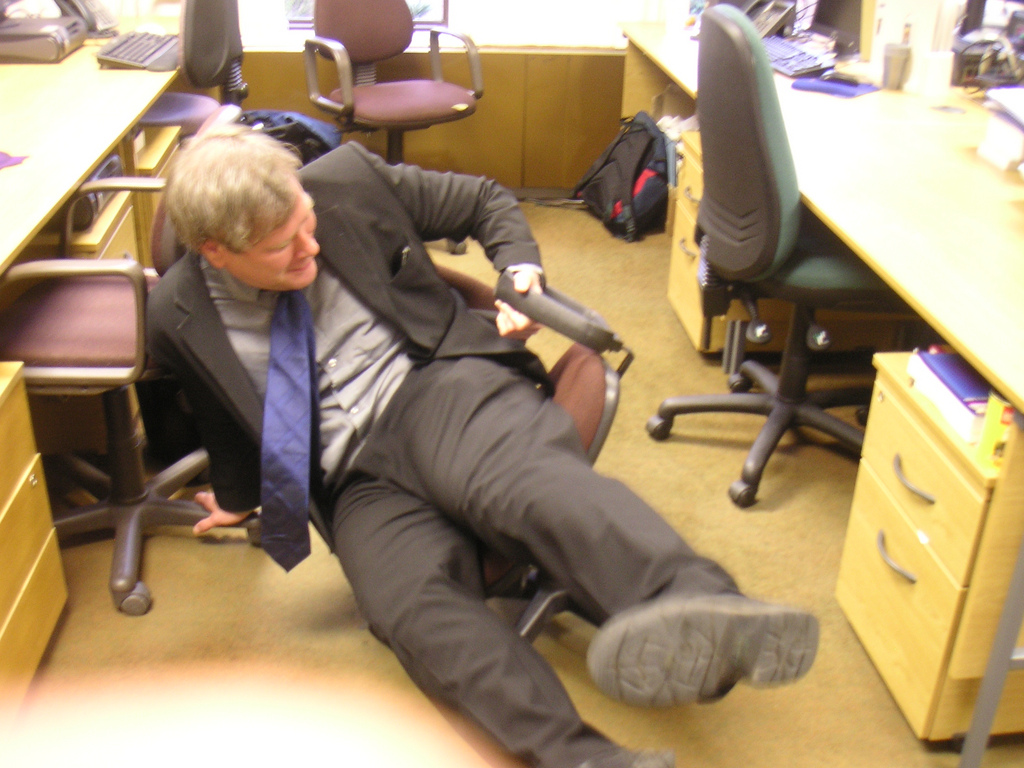 Another classic that you just have to try at one point. The broken chair is a prank dating back to kindergarten. Now, your colleague might get hurt, but it is April fools after all. Have some fun, right?
11. The Playboy mansion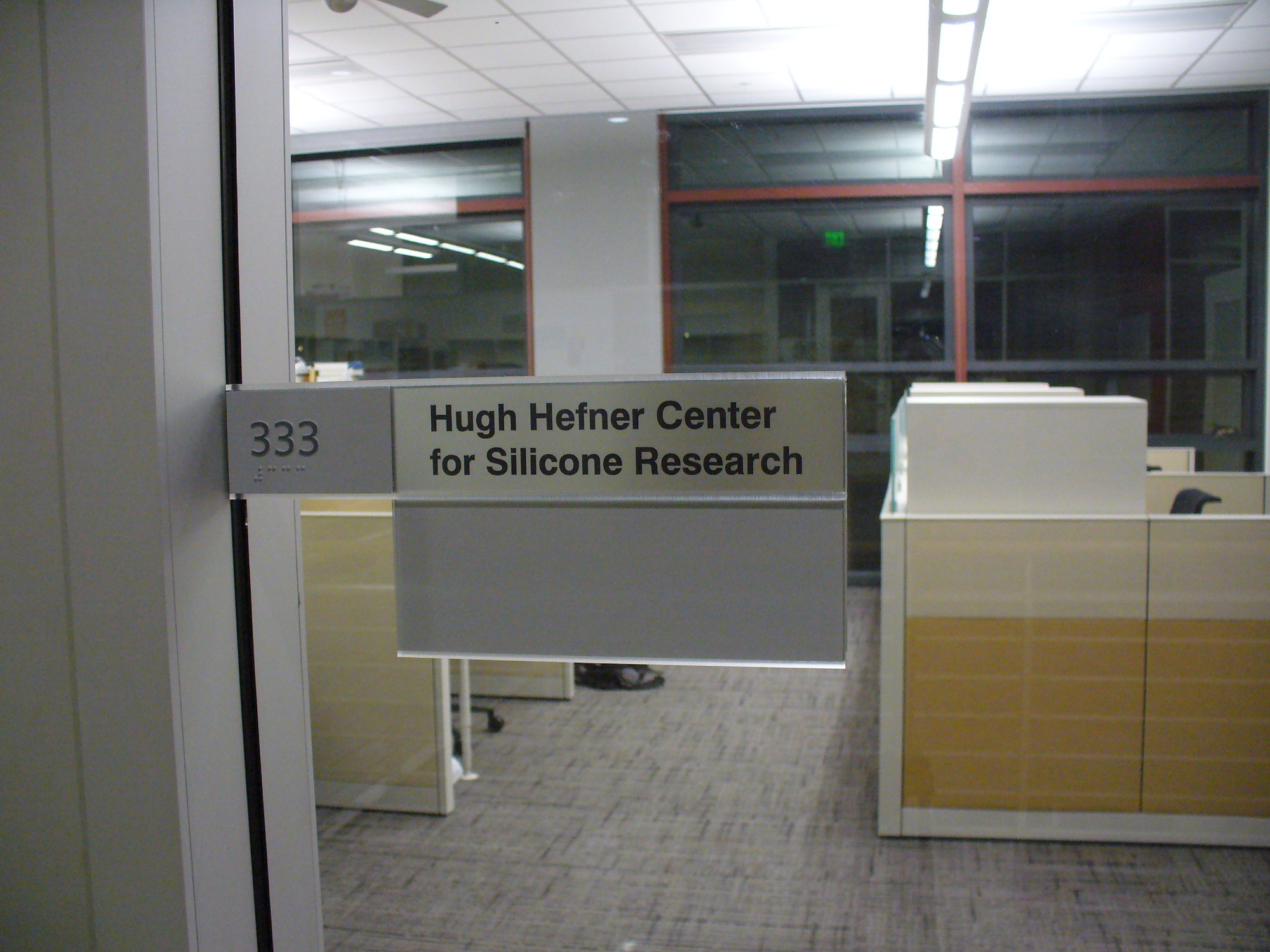 Sadly, Hugh Hefner passed away last year. But that doesn't mean we still cannot honor him and pay him a tribute. If you are working in an office with mostly women, this one is gold. And you can just come to work an hour early, and place the advertise.
12. Giftwrapped office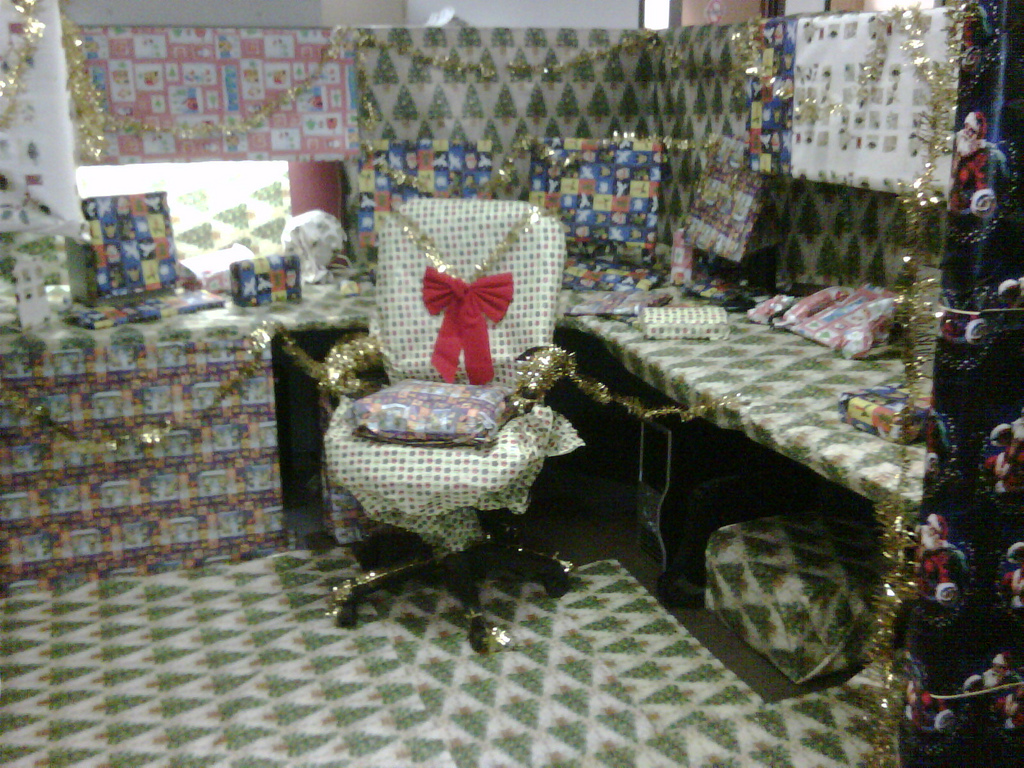 We had a similar one prank before. But gift wrapping your colleague's office is always a nice idea. And if it is a HE, go as glittery and as shiny as possible. That will teach him a lesson.
13. Office material prank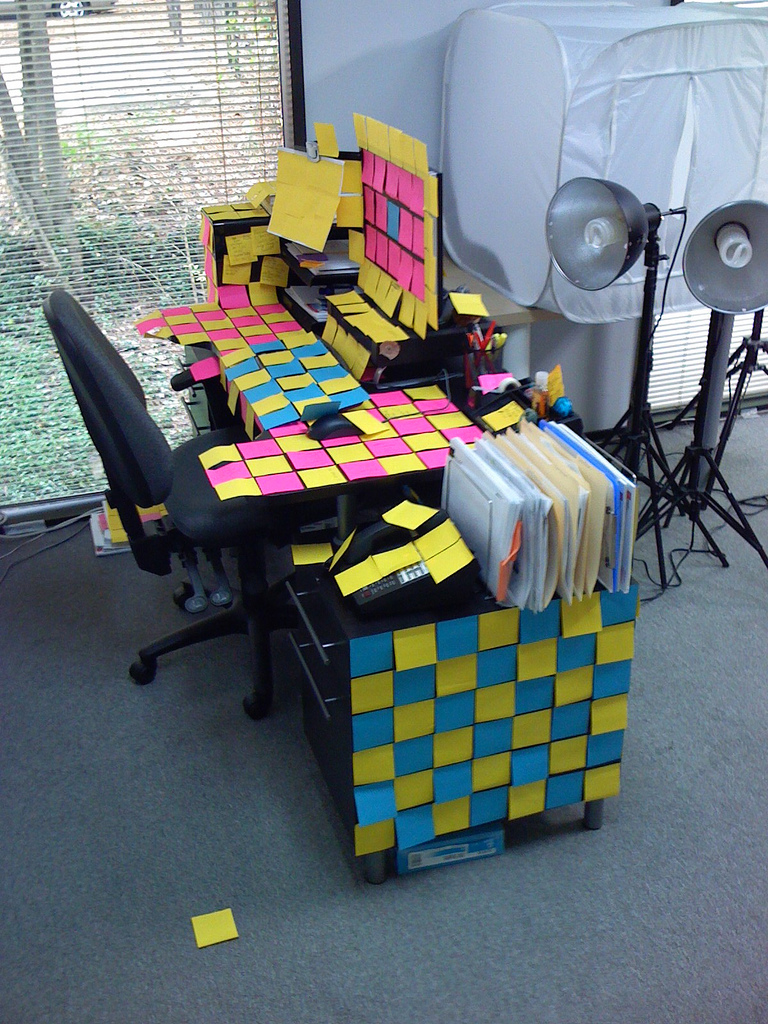 We all keep a ton of these reminders in our office. We put them on our screen to remind us about a meeting, a task we need to complete, or anything in between. Well, this is what looks when someone just has way too many reminders in his office. A great way to show an organized person to loosen up a bit.
14. The spider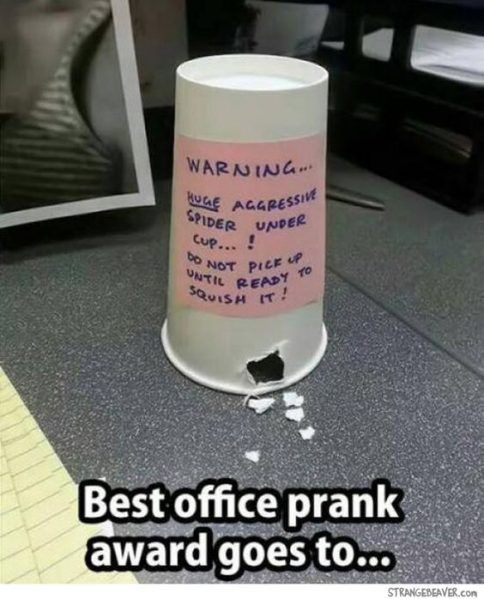 Is someone in your office afraid of spiders? Well, now is the time to strike. Definitely one of the simplest, yet effective April fools pranks you can pull. Or they are afraid of any other insect, just change the name. Instead of a spider, write something else.
15. The mouse is smiling
Truth be told, we now have a mouse that doesn't need any mouse pad or anything else to work. The technology has gone further. But it is still a nice prank to pull. Your coworker will struggle with his mouse for a few minutes for sure, before he/she discovers what is underneath.
16. It is a bomb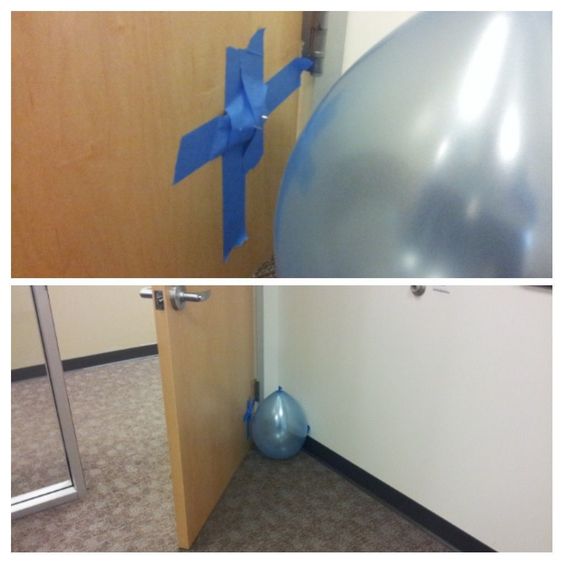 Some people freak out at sounds. Like, a balloon bursting when they try to open the door. If that is the case, go for the kill.
17. What's for breakfast?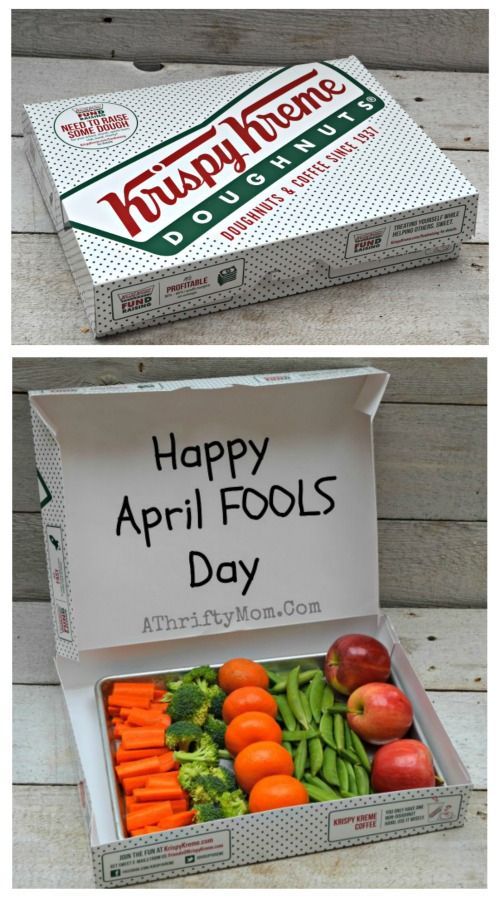 Now, we are not advocating you should eat unhealthy breakfast. After all, the veggies are part of the healthy lifestyle we all strive for. But imagine someone ordering pizza at the office, and he is welcomed with a bag full of vegetables? Disappointed much?
18. Free money
Who doesn't want to find a bill of 20 dollars, 50 dollars, or a hundred dollars bill underneath their keyboard? You play a mind trick here as well. Will your coworker ask if someone lost the money? Or will he reach for them and try to steal it?
19. The grudge girl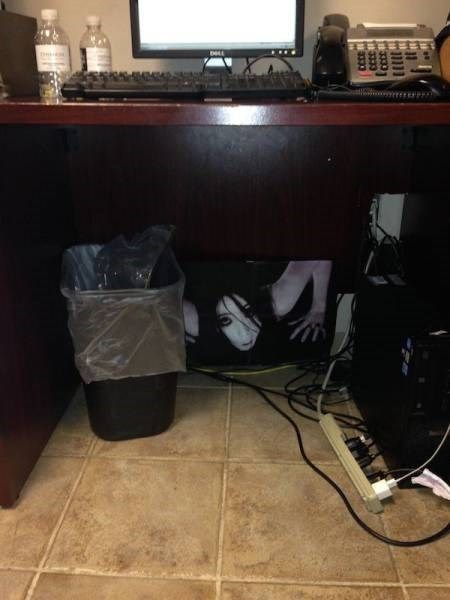 The Grudge is one of the scariest, creepiest, and most awesome movies definitely. And if your goal is to freak your colleague out, the Grudge girl will do the trick. I cannot imagine anyone wanting to see her underneath his desk. That is, unless they haven't seen the movie.
20. Office fart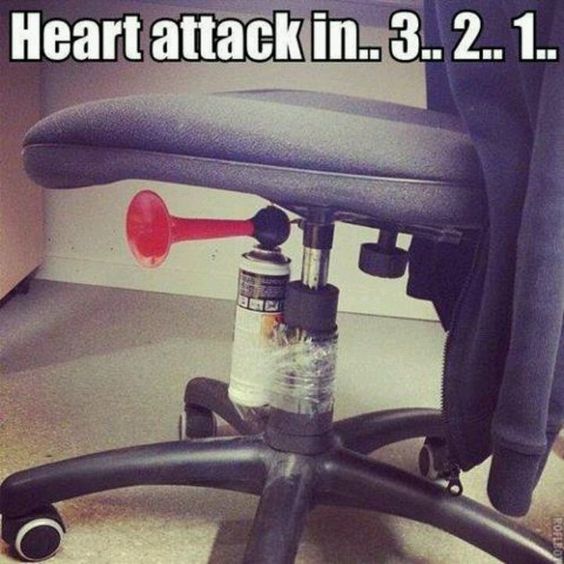 There is a certain code at the office. You just do not fart out loud. If you do need to fart, go to the restroom. With that in mind, you can imagine the shame on this guy's face once he sits on his chair. Well, I wouldn't want to be in his shoes.
21. The Nicholas Cage treatment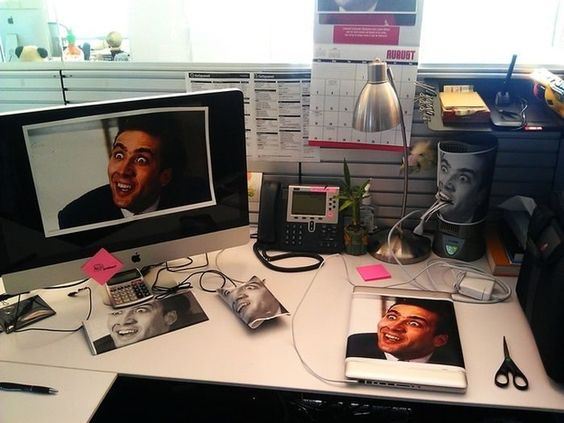 You just cannot do April fools pranks without Nicholas Cage. The guy is just viral. And he makes everything better and funnier.
22. The sweet revenge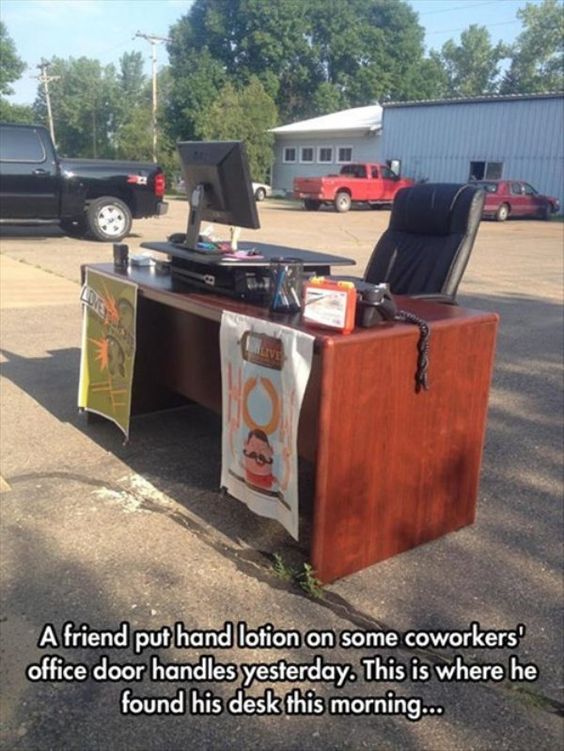 There is a lesson here. When you play with fire, you might get burned. Remember that when you are trying to pull a prank on your coworkers. You might find your desk outside as well.