Kimiko Nishimoto is a true example of "it is never too late". She picked up a camera for the first time when she was 72 years old. Fast forward several years later, and she is becoming the new Instagram superstar.
At 90 years, she is becoming Japan's biggest social media star. Her walls are full of self-portraits featuring an elderly woman captured in an array of jaw-dropping poses. She has pictures of her floating in midair like a ghost, flying a broomstick, and crashing a scooter, to name a few.
She is a talented self-taught photographer, and she is finally getting some attention. Kimiko started taking pictures wanting to capture the tiny and beautiful details of flowers. But she soon found out that selfies are more popular. With that in mind, here are some photos of the most popular Insta-gran.
1.Blurry image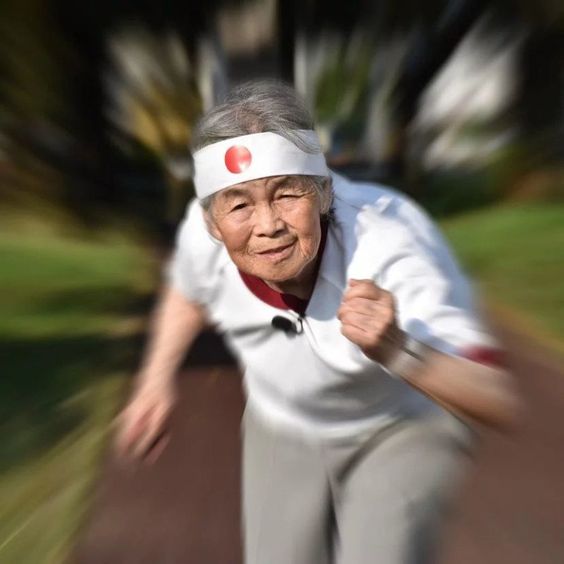 You become a true professional photographer when you understand how to take blurry photos with focus on the subject. Kimiko has mastered that technique rather quickly.
2. Is it a child, or it is a grandma?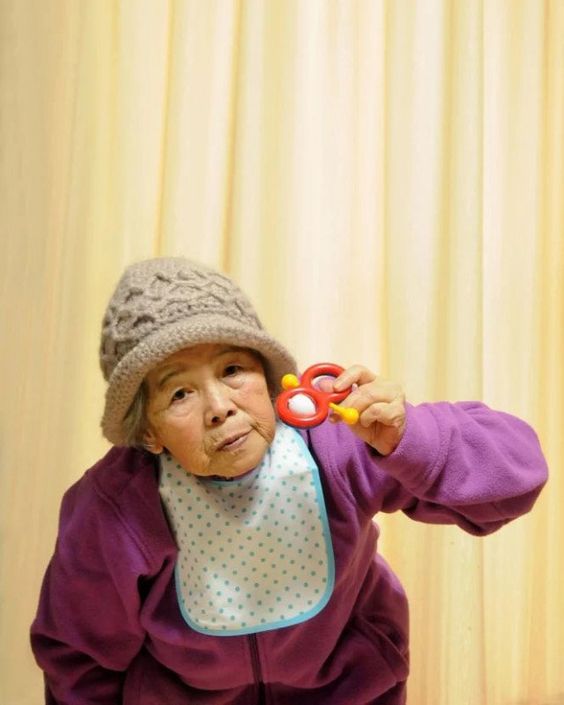 Kimiko loves to take playful portraits. And because she is so charismatic and playful, she sometimes plays with toys for little kids. This is one such photograph.
3. How much beer can you drink?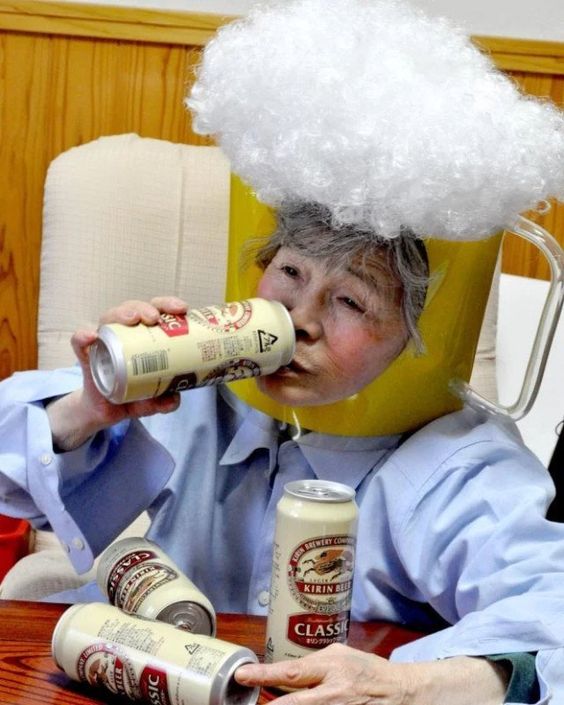 Some might say that drinking at such an old age is not a smart idea. If you get drunk, who will take you home? But this just a show off for pictures, and nothing more. You have to give her credit though. She does look drunk.
4. An accident?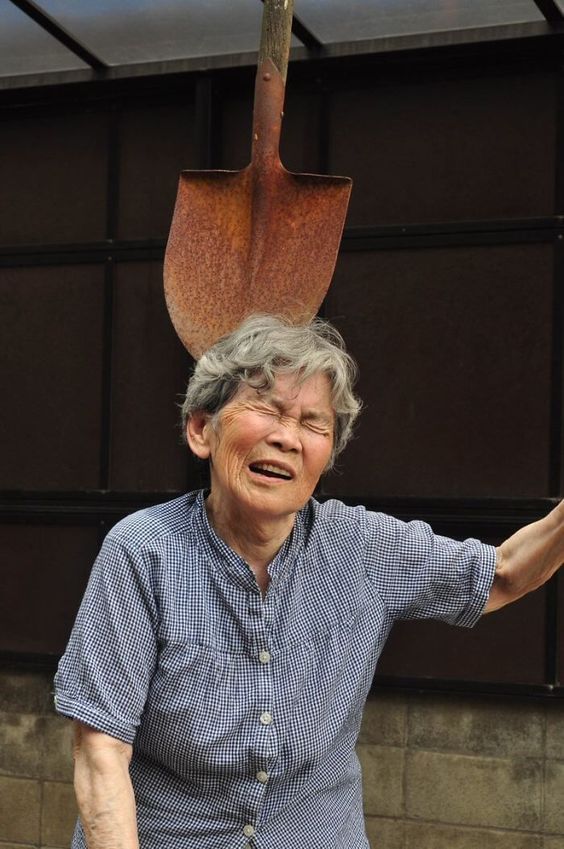 One thing you have to admit is that Kimiko is a talented artist. Not just for photography, but for acting as well. She manages to capture just the right time, just the right moment to deliver her message and emotions.
5. Life is tough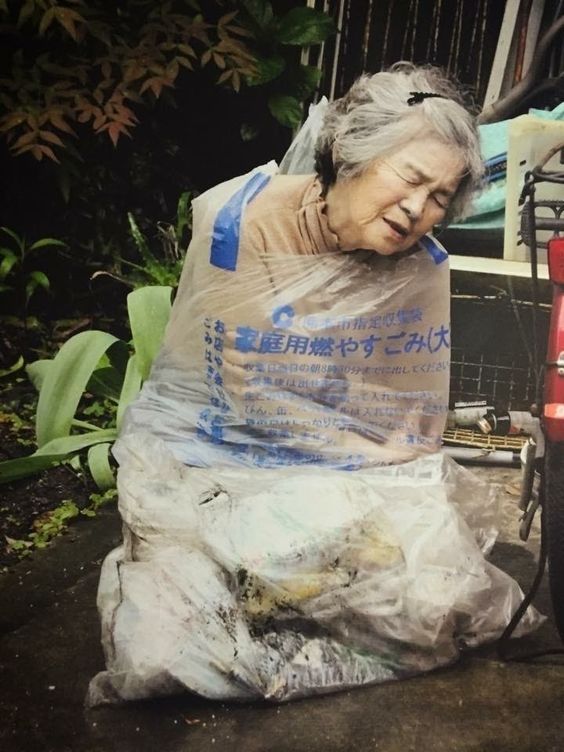 When you look at Kimiko's photos, you do see the real struggle of life. It can be hard to navigate through life, especially when you are an almost 90 woman trying to gain some popularity. Jokes aside, her creativity is off the charts.
6. My bucket list is better than yours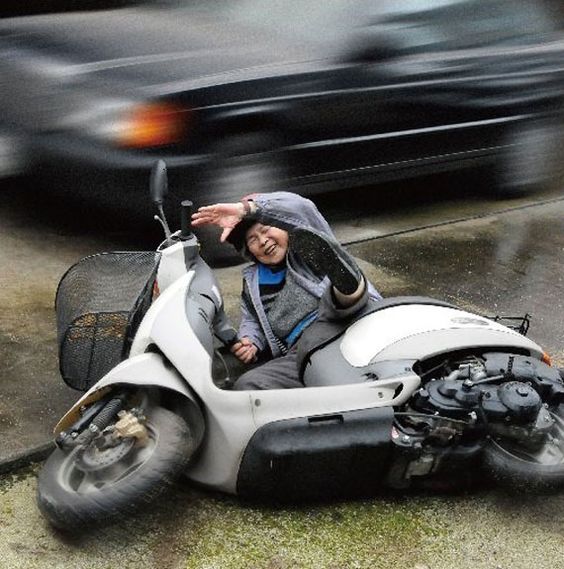 The movie bucket list is one of the more inspiring, and in the same time enjoyable movies. For those of you that haven't seen it, go check it out. Anyway, all of us know what a bucket list is. It is a list of wishes and things we want to accomplish before we leave this world. Kimiko has one nasty bucket list for sure.
7. The sad pose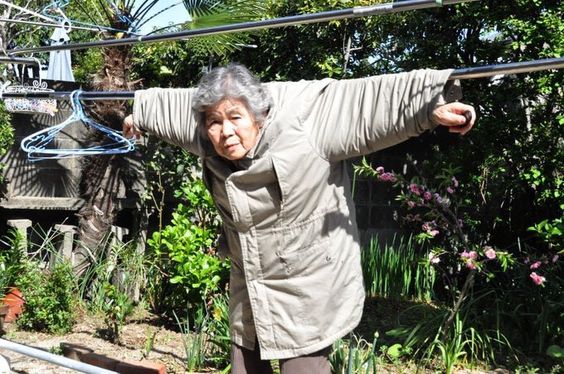 Many would argue that this is the pose that shows how tough life is. It is the perfect picture of the world we live in. The strings, the society, capitalism, and so on. So much depth and emotions in one picture. A masterpiece, if you like.
8. Support from her friends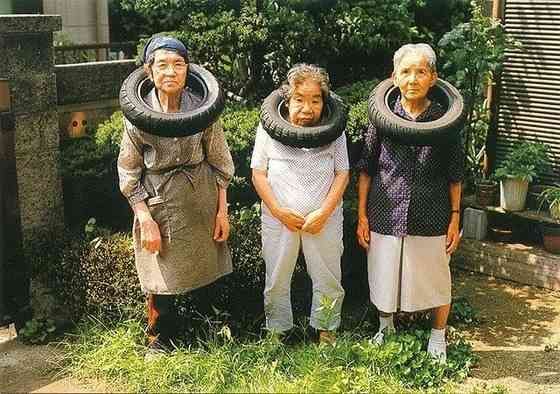 When you are trying to do something in life, the support from your friends is one of the crucial ingredients. Without support from the people around us, we will hardly be able to achieve anything. And luckily for Kimiko Nishimoto, she has her friends backing her up in her crazy photos.
9. Her home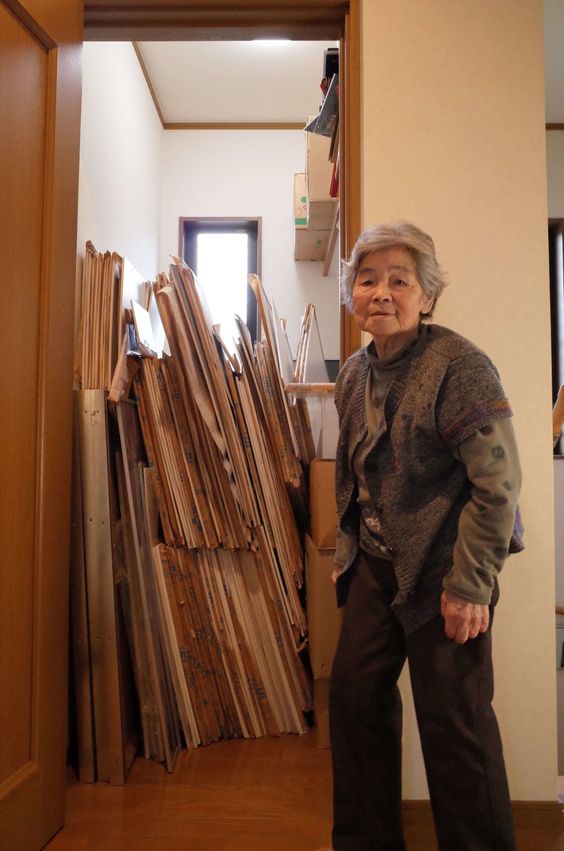 This is a picture of her home when she was 88 years old. It shows her detached house, and the garbage flying around. But one thing is certain, her home was filled with a lot of emotions and joy.
10. Fooling around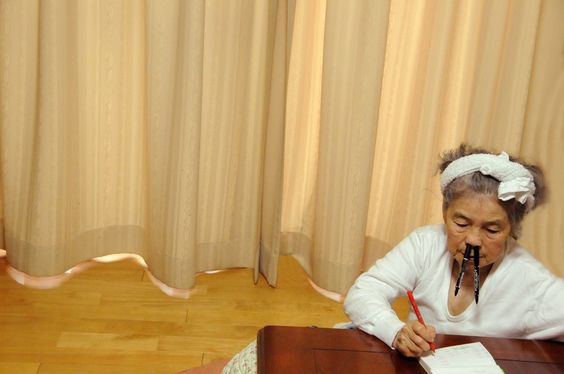 When you look at some of her photos, you might ask "who is taking the pictures"? They look like professional photographs. But that is just a testament to how good she is at taking self-portrait photos. You can call her the Queen of Selfies.
11. Smiling at the camera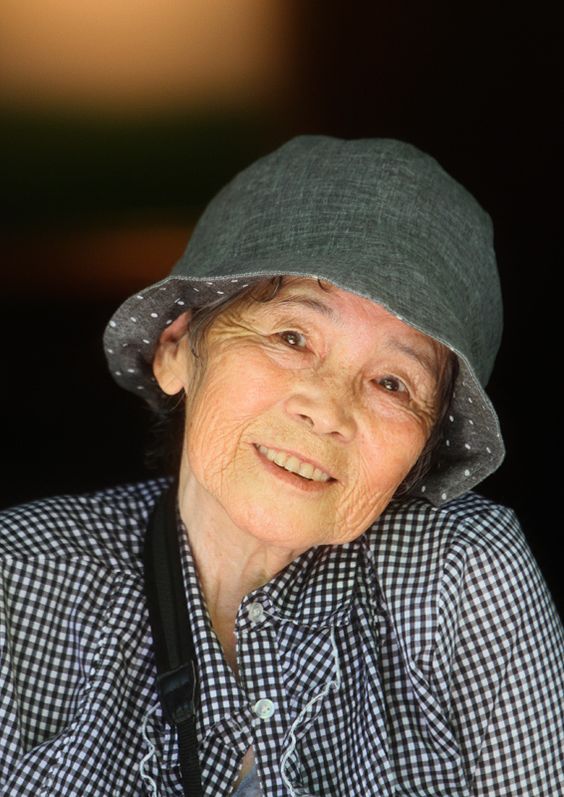 In most of her photographs, Kimiko tries to show the sadness of the world. It is a rare photo where she is seen smiling at the camera. Her smile is so genuine and sweet, it brings tears to the eyes.
12. This is what happens when you discover selfies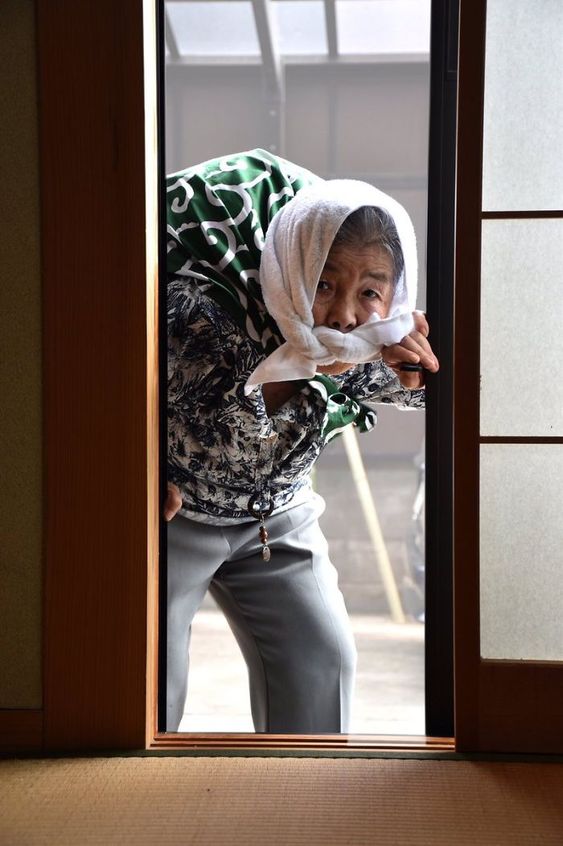 This picture is a great example of how funny old people can be, when given the chance. We all pride ourselves for taking great selfies. But when you give the selfie camera to an "old veteran", you see the real magic.
13. She has young friends as well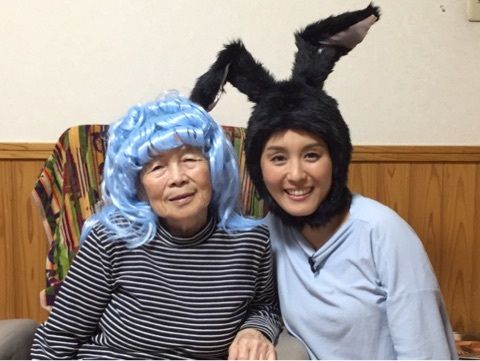 We talked previously how you definitely need the support of your friends and family. And Kimiko hangs out with younger people as well. And they have no trouble joking and fooling around just like her.
14. Halloween? No, just your usual grandma photo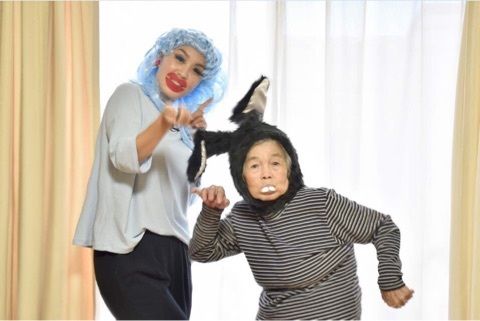 For many people, fooling around in dresses and wigs is something we do for Halloween. Well, for Kimiko Nishimoto, that is just one usual day. This grandma is having too much fun, and we cannot help but envy at her a little bit.
15. Super speed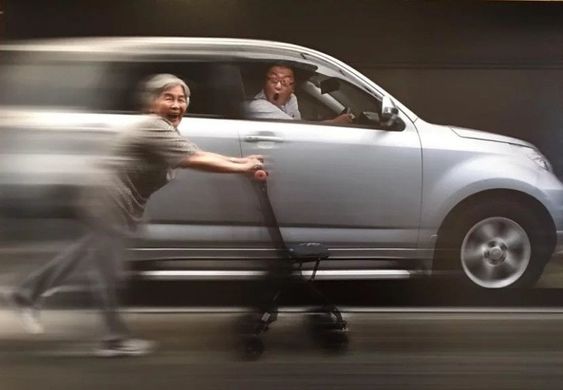 When you look at this picture, you cannot say whether they are moving at full speed, or they are just standing in place, and it is all about the effects. That is how good Kimiko is at taking photos. Some professional photographers could learn something from her.
16. Kimiko wishes you Happy New Year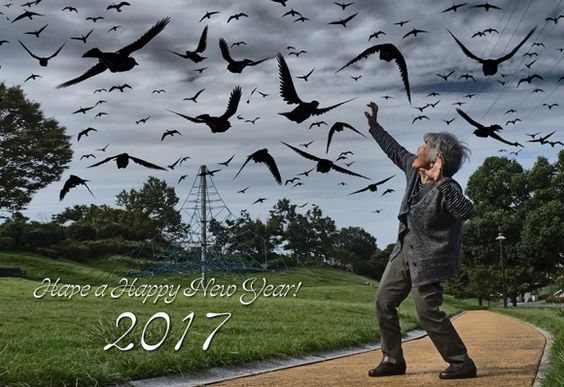 One reason why we love Kimiko is her social aspect. She does much more than just taking photographs. Her photos have deeper meaning. And she also loves sharing postcards for celebrations like New Year.
17. Is she flying?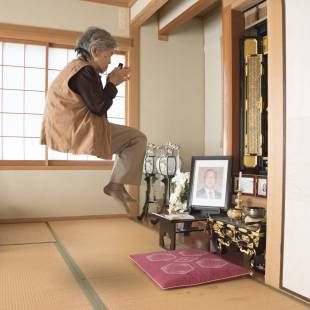 The true genius of Kimiko is seen in pictures like this one. This is where she experiments with visual effects and inventive photographs.
18. An ape behind bars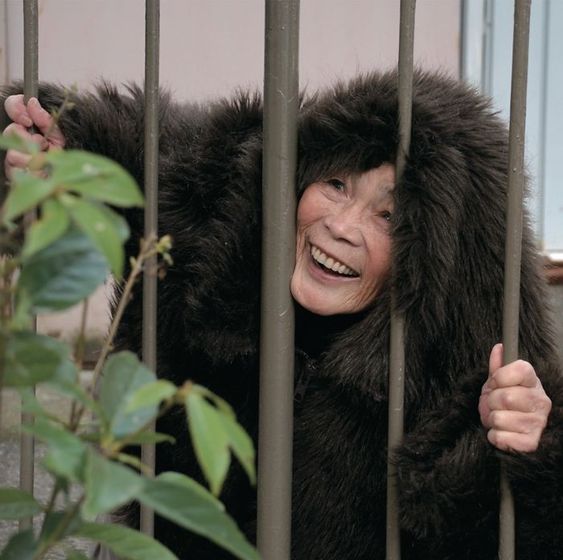 Most people think technology is for young people. But Kimiko Nishimoto, and pictures like this one are the true example than when older people start having some fun, they can be really entertaining.
19. Another Halloween picture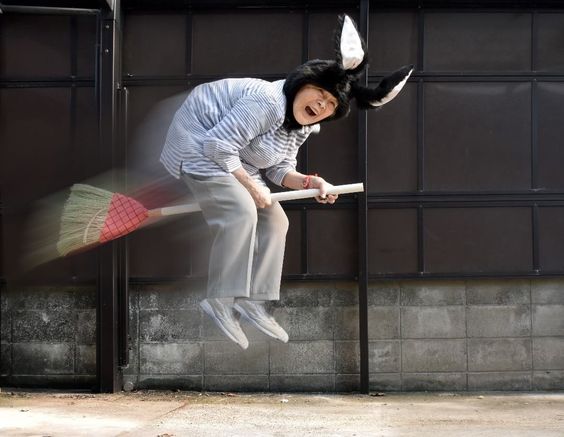 As we talked earlier, Kimiko loves to dress up and have some fun on any regular day. She doesn't need Halloween to dress up and ride a broomstick. She can do it on a regular day. Great for her.
20. Kimiko and her camera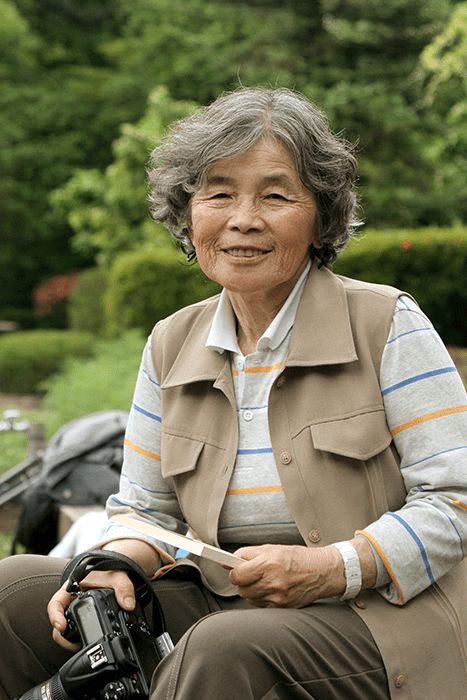 Let's finish off with a true portrait of the woman. Kimiko and her camera is a genuine picture in its purest form. Hopefully, some of us will live to see her age and be as energetic as she is.