This list of baby equipment may be good for kids, but best for their parents! Thanks for existing on a generation of constant innovation, you can now ace parenting with these 20 amazingly useful devices.
1. Baby Movement Monitor on Clothes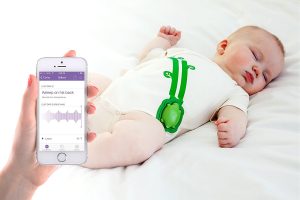 For a parent, even a second of removing an eye on your baby is worrisome. This special apparel comes with a built-in turtle-shaped electronic device monitoring your child's breathing, activity and temperature. You can directly access these information on your smartphone.
2. Squeeze Feeding Bottle with Spoon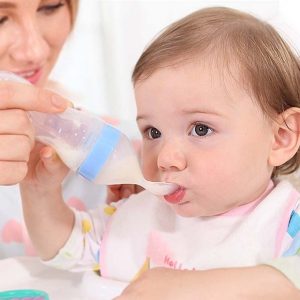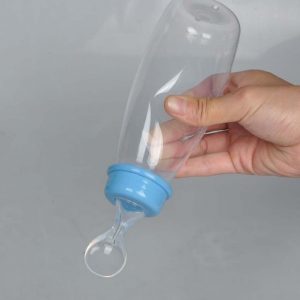 Say goodbye to messy meals with this hybrid feeding bottle and spoon device. It does not only provide the convenience of two things in one, but also lets you simply seal the lid to preserve remaining food.
3. Child Cry Translator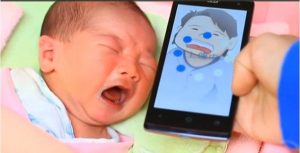 Guess no more! This smart child cry translator app can determine whether your sobbing angel is hungry, in pain, tired or has a wet diaper. It is 92% accurate on infants under 2 weeks and 85% under 2 months.
4. Smart Changing Pad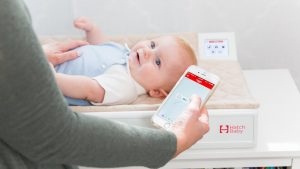 This pad monitors baby info that parents find important: weight gain, height, diaper changes, pumping amounts, sleep, and other baby routines. The electronic mattress sends the data directly to your smart phone.
5. Baby Audio-Visual Projector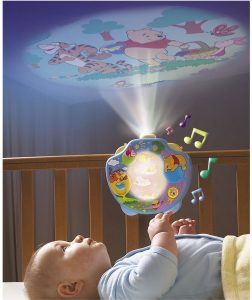 Sweet dreams little one! This light and sound projector shows moving images onto the ceiling and plays lullaby sounds to send your child to dreamland, sparing you the effort.
6. Closing Pacifier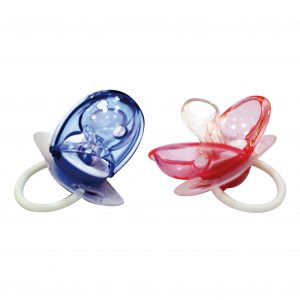 No baby has never dropped a pacifier in his/her entire crying and wobbling career. Parents, say thanks to this one. It closes when dropped.
7. Medicine-Dispensing Sippy Cup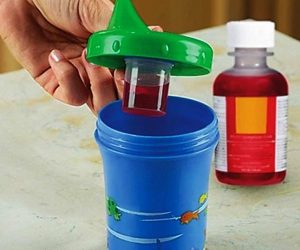 Medicines are children's nightmare, making them drink medicine is their parents'. But with this detachable medicine cup on your child's sippy bottle, say no more.
8. Airplane Baby Hammock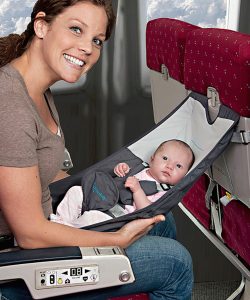 Make the plane travel worth while for you and your child with this hammock-style airplane seat.
9. Sippy Cup Leash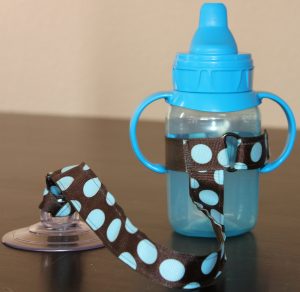 This baby cup leash spares parents from back pain acquired through consistently picking the sippy bottle when dropped.
10. Mommy-Baby Bike Stroller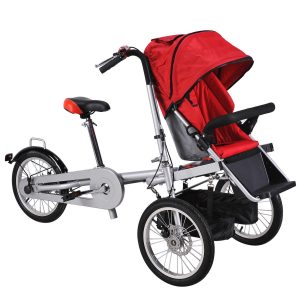 This bike-stroller-in-one is best for active moms, and dads, who wants to still keep in shape while taking care of their baby. Stroll the neighborhood with ease.
11. Frog Bath Toy Container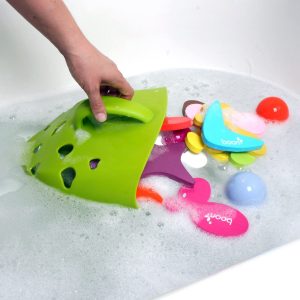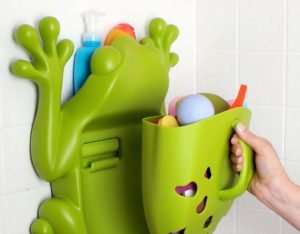 Busy parents need not to pick up their kids bath toys one by one with this single-scoop toy organizer. But first, buy them some bath toys.
12. Attachable Baby Rocker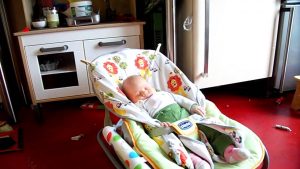 This rechargeable baby rocker can be attached in strollers, portable baby beds or even cribs to do the rocking for you.
13. Fun Toddler Plates
Picky eaters can be a challenge to their moms, but not with this fun plate which can turn a breakfast into a break from tantrums and denied morsels.
14. Thermometer sticker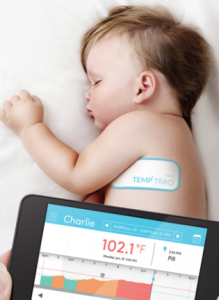 This thermometer lets parents check their baby's temperature during sick days without ruining their sleep and forcing them to stay still. It automatically displays your child's temperature on its accompanying app, recording even the temperature changes.
15. Snack and Play Activity Tray for Cars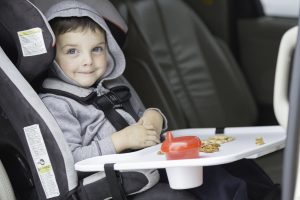 This snack and play activity tray can save your kid from boring long rides, thus saving you from possible nag and tantrums.
16. Self-Heating Bottle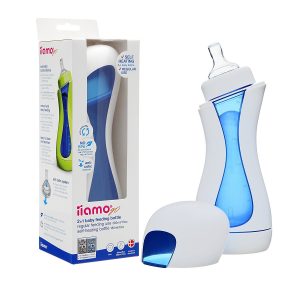 This device allows portable heating of your kid's drink directly on the bottle in just four minutes.
17. Smart Toothbrush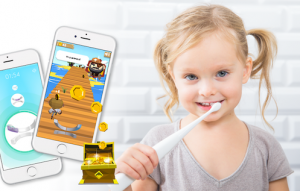 This toothbrush comes with a smartphone app where your child can see his/her brushing movements in a graphic mouth replica. They earn points and prizes in each correct brush, plus toothache relief.
18. Travelling Crib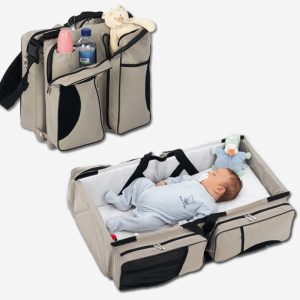 This device is an obvious convenience, offering a portable mini baby crib with all your kids baggage ready on the side.
19. Bottle Sling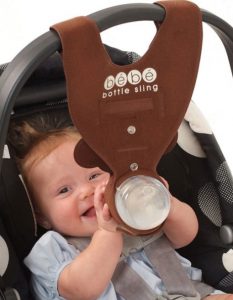 This can be more of a 'lazy' sling to eliminate exhausted muscle cramps from holding the bottle too long.
20. Walking Harness
Walking can be a tough training for babies, and their parents. With this walking harness, say goodbye to back pain.