A cubicle is a small, partitioned-off area of a room that contains a desk. That's it. Cubicles might be small, but they are convenient.
When you think about it, the cubicle and the office are our second home. We generally spend one-third to one-fourth of our time in the office. Think about it. If you have eight working hours, that means that a third of your day is spent in the office.
That being said, how can you make your office space even more comfortable? Well, today I will give you some ideas to show off your personality at the office. The happier you are in your office, the more productive you will be. It's all about the small touches and small changes. Let's get started!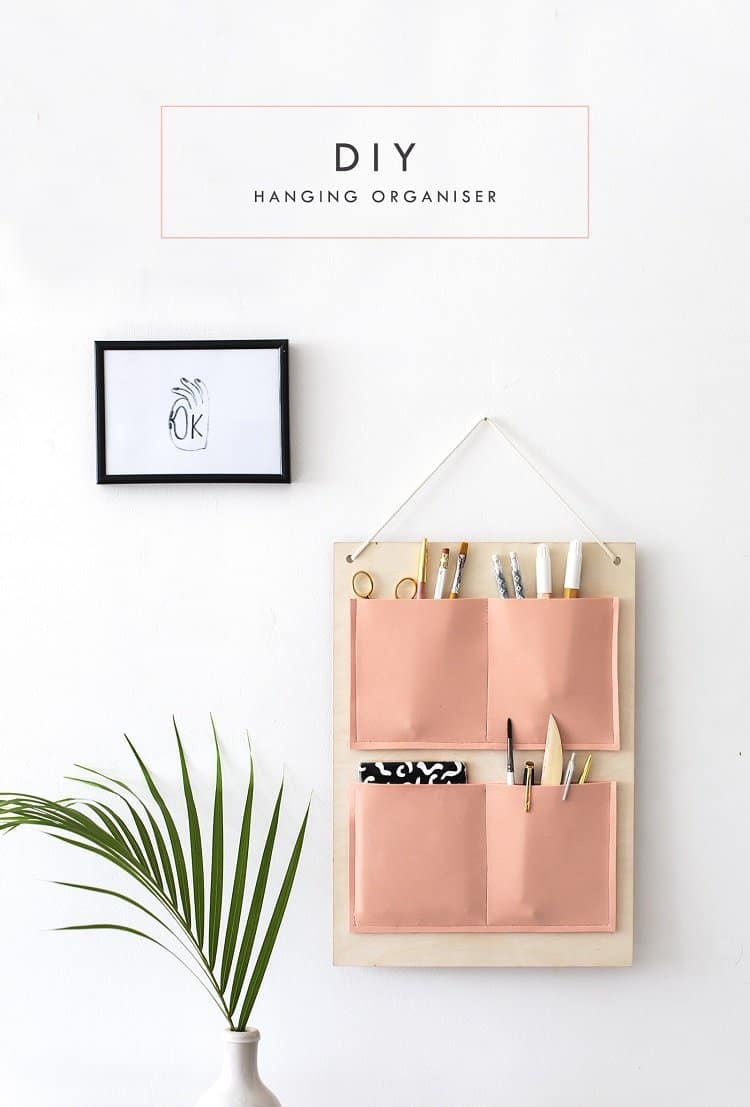 I want to start with something simple, but very practical. I can't tell you how many times a friend of mine has told me he can't organize his office. There are so many things lying around! But most importantly, we have pens and pencils all around us. Well, this pocket will make sure that your pens and pencils are all in one place.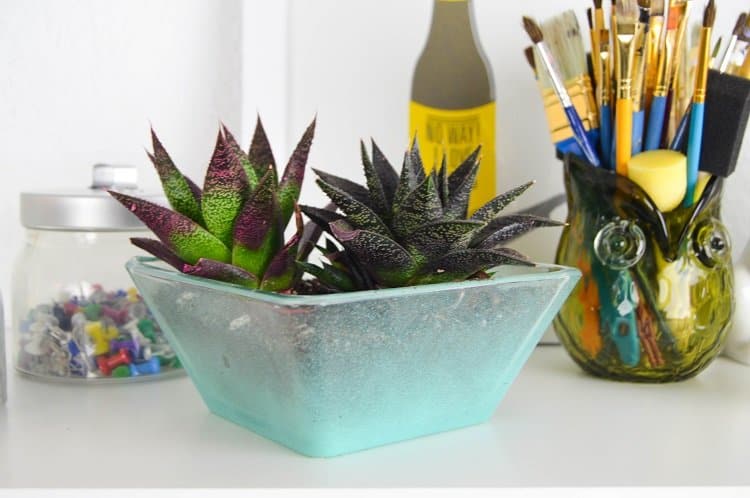 If someone tells you that you can't grow plants in the office, ignore them. The fact of the matter is that your office is just as good as your home for plants and greenery. And besides, we all need some fresh air in the office. Plants ensure that you have better quality oxygen in the room. But even if you prefer something artificial, like this painted planter, your office will look better.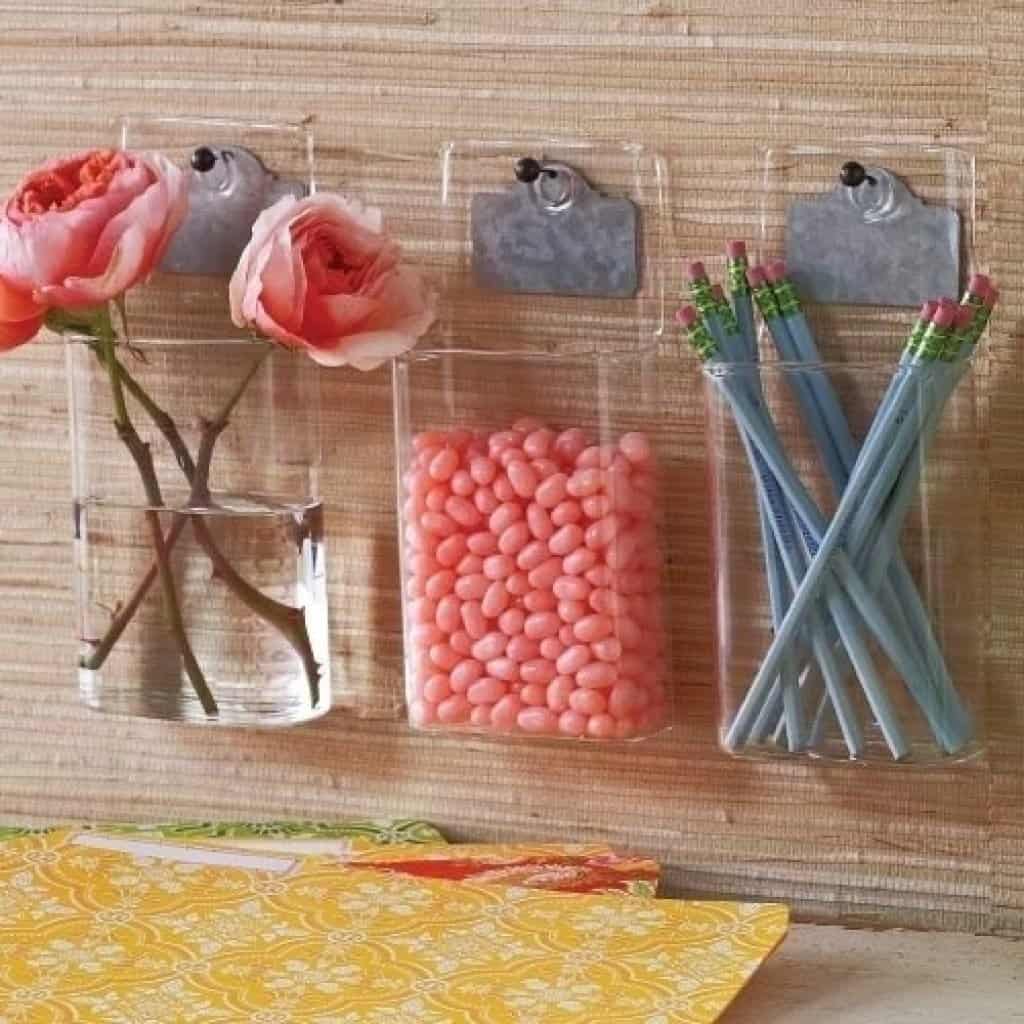 Speaking of greenery and plants, you need a vase in which to grow them. Well, for that purpose, I have a great wall pocket vase you can use. And this vase is flexible. Plants aren't the only thing you can keep in there!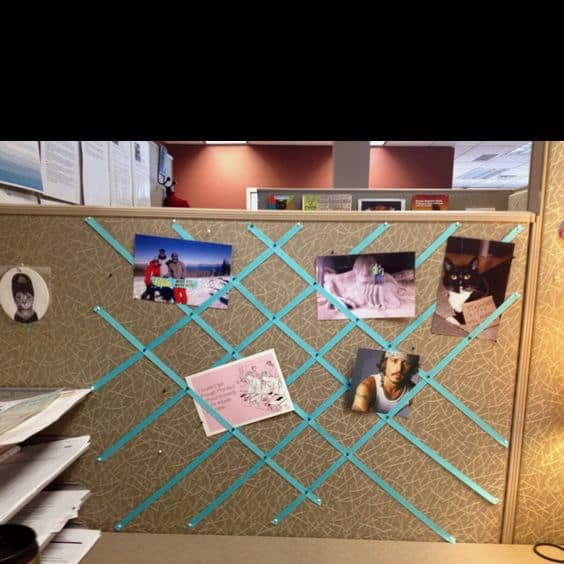 When you want to make your office space playful, I recommend trying this collage. The good news is that you can hang anything in there. You can choose to hang pictures of you. Or you can hang the tasks for the day. I's all up to you.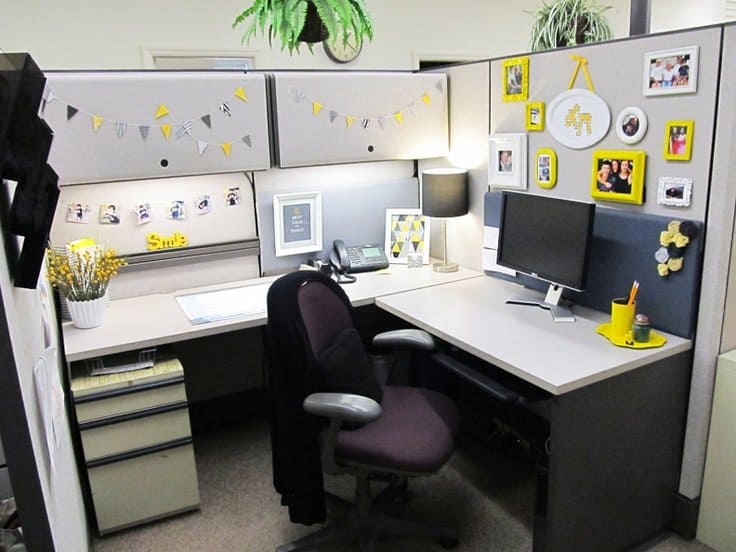 Now this is a bit more of a complicated decoration. Not in the sense that you can't do it, but in that you need to transform your entire cubicle. Yellow is one of the best choices for this purpose. The sunny and refreshing feeling is perfect, and it keeps you energized and on your toes.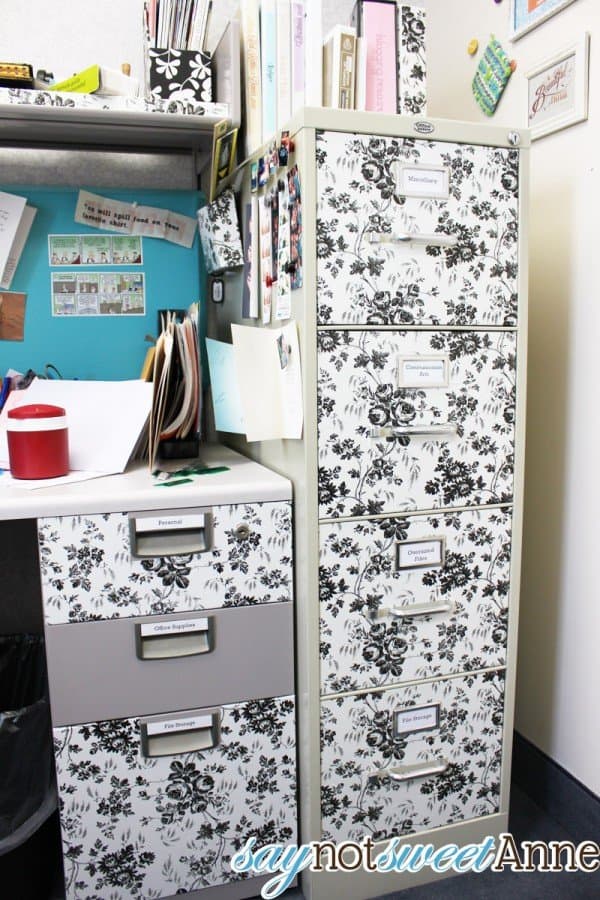 The best thing about contact paper? There are so many different designs and patterns. You can choose black and white like the one in the picture, or you can choose to go a different, more colorful and vibrant way. Whatever you choose, you can be sure the store will have it.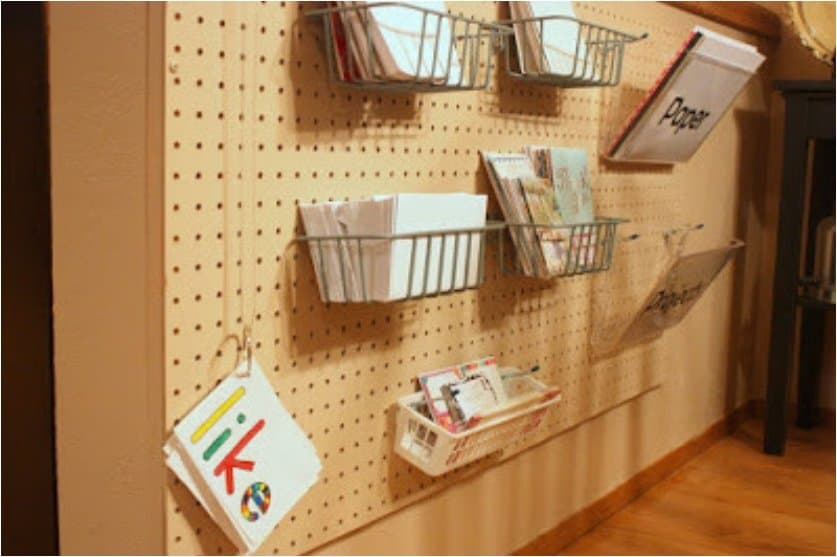 I talked at the beginning how important it is to be organized. You want your office space to be clutter-free, but that's a challenge for many people. Well, the truth of the matter is that you don't need any special organizational skills. All you need is a trick to help you keep stuff organized.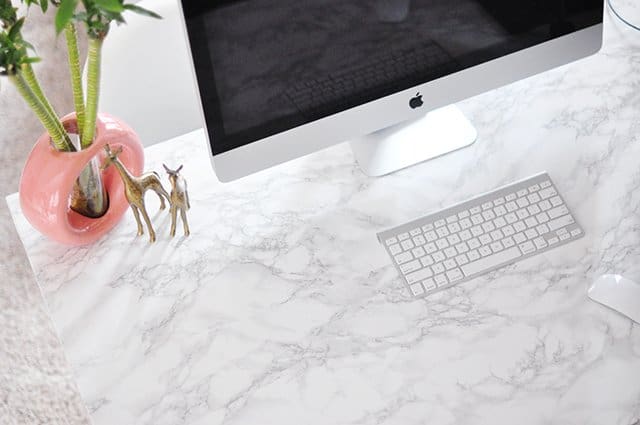 Marble is one of the most luxurious materials for surfaces. But at the same time, one of the most expensive, and not all of us can afford it. The good news is that you can get your own faux marble surface. No, it's not like the real thing—but it looks like it!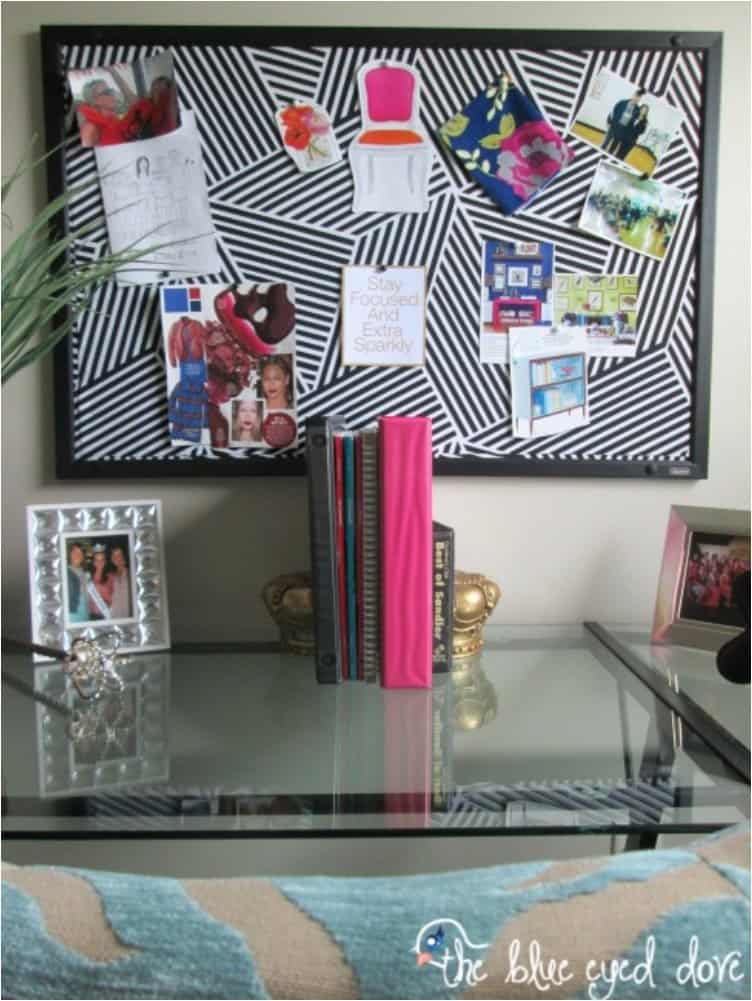 We had a pinboard before, and this is just another take on it. Pinboards are one of the best ways to organize your office, and I want to make sure you have several different options.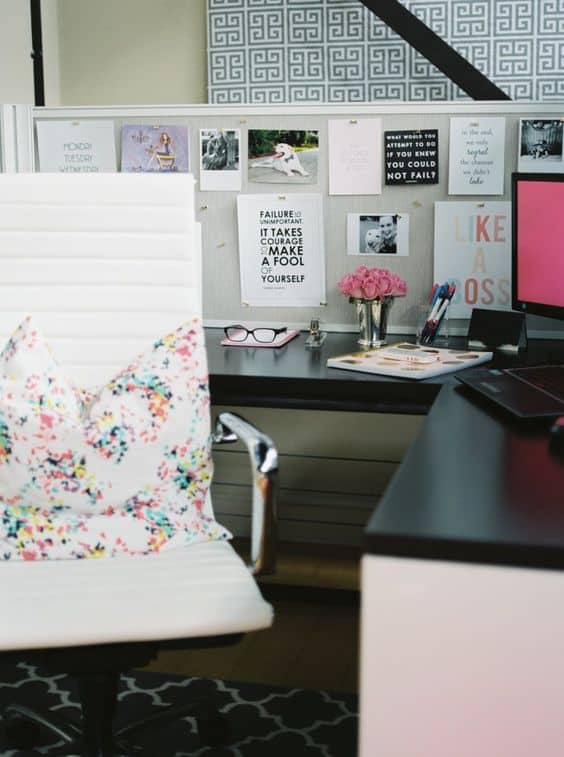 The office chair is usually one of two colors: a black or white monochromatic chair. Well, both of those colors are boring. So, why not add a splash of color? You can do that with just one pillow. Believe me, your office will look completely different.
We've already discussed how colors can change the look of your cubicle. I suggested one color theme. But you can go with several different colors as well. And any lively color you choose will be good.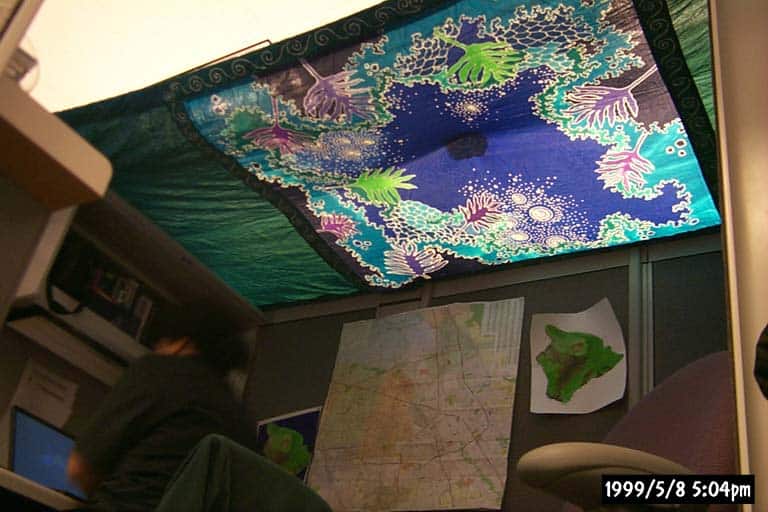 This is more than just a decorative solution—it's also a practical solution. Bright lights can be a problem. I love natural light as much as the next guy. But sometimes, those sun rays can make it hard to work on your computer. So, block them.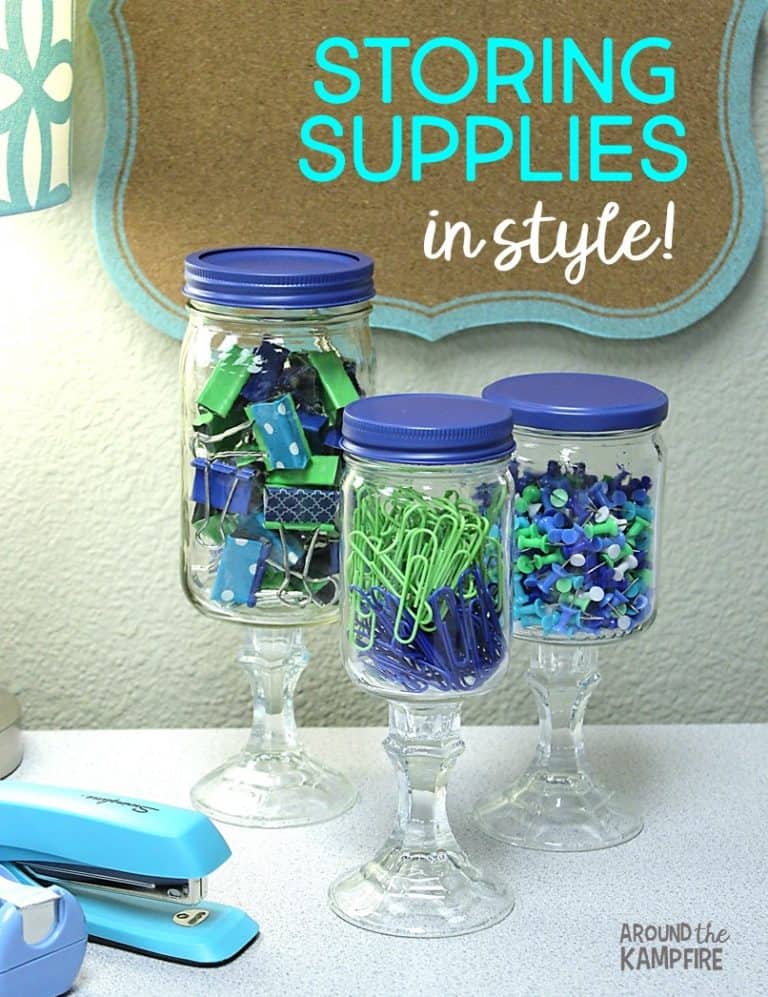 Anyone who works in an office knows how important it is to store the office supplies somewhere. They can be the cause of the biggest, nerve-wracking clutter chaos you've seen. I suggested several other practical ideas for storing office supplies, but this one is a bit more elegant.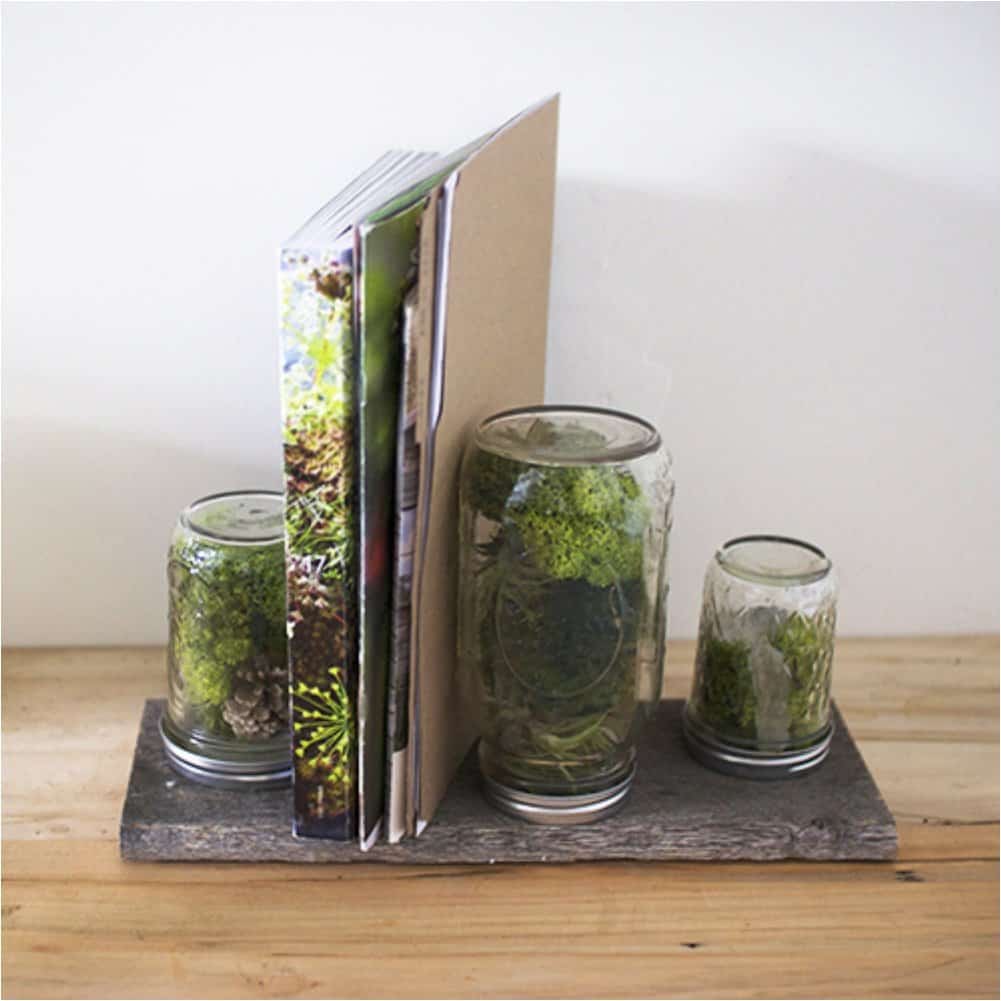 Think of it as a two-in-one solution. For one thing, you have more greenery in the room. And secondly, you get your very own paper holder. Now isn't that something we all want?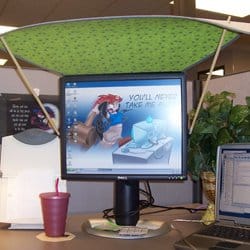 A scarf is not the only way you can block sun rays in the office. There are other ways to make sure the brightness isn't a challenge for your workplace, and here is one of them.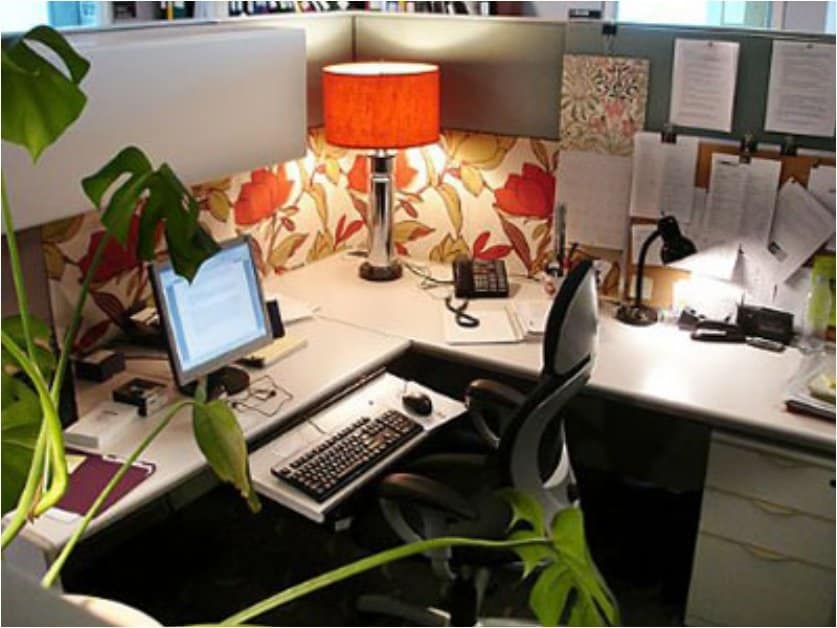 Even during the day, a lamp helps your office look better. Especially when the lamp is as colorful as this one. Always go for bright and sunny colors on your lamp. After all, the goal is to brighten your office space.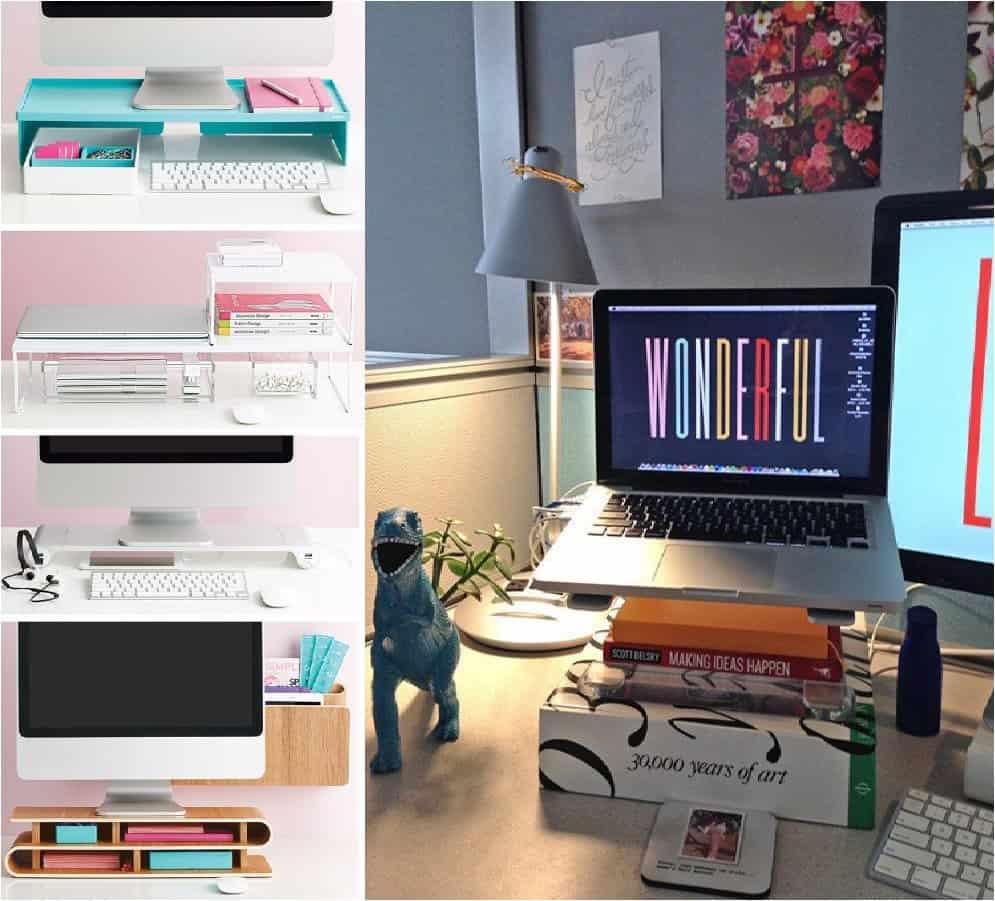 Some of us are taller, some of us are shorter. But no matter the height, the recommendation is that the computer is at eye level. Well, for those of you who are tall, you know that's challenging. Stacking some books under the computer is the simplest way to increase the height of your laptop. And you can find many other solutions here.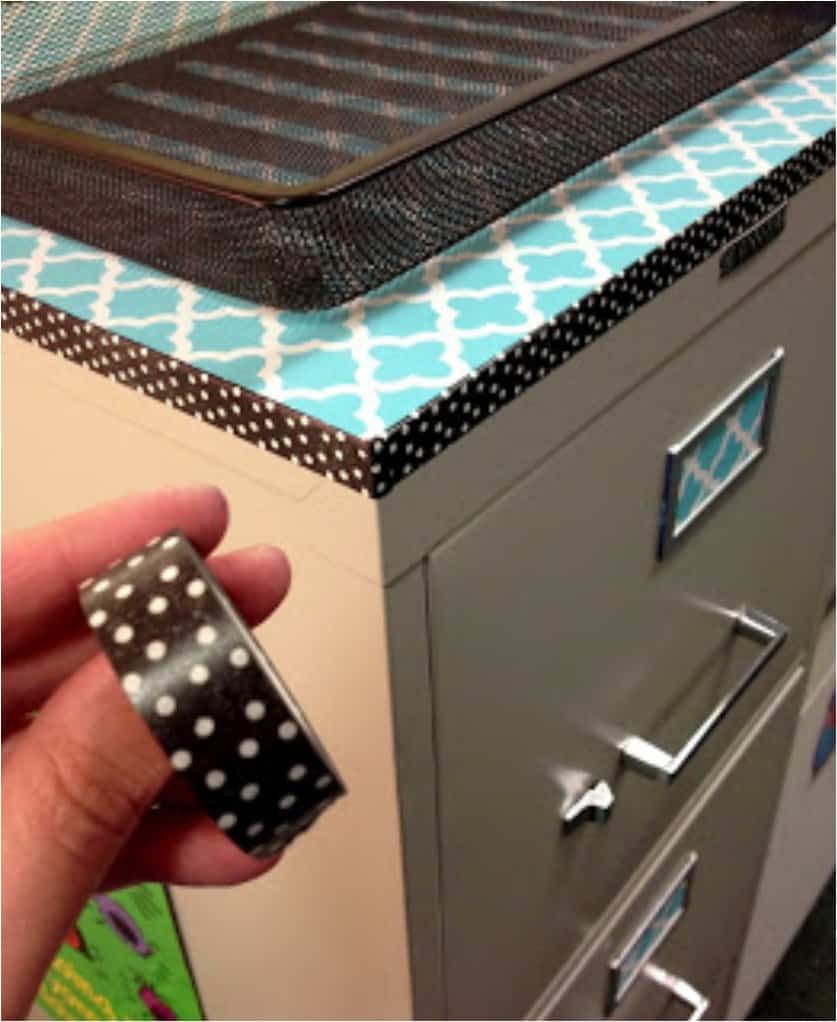 When it comes to decoration and DIY projects, nothing beats washi tape. There is simply no other item as versatile and practical. There are so many different things you can make with washi tape (I've written on the topic before). In terms of the office, you can add washi tape on just the edges of your furniture to decorate them.
If you want to take the washi tape makeover to the next level, I suggest some fabric. You can use fabric on any element in the office.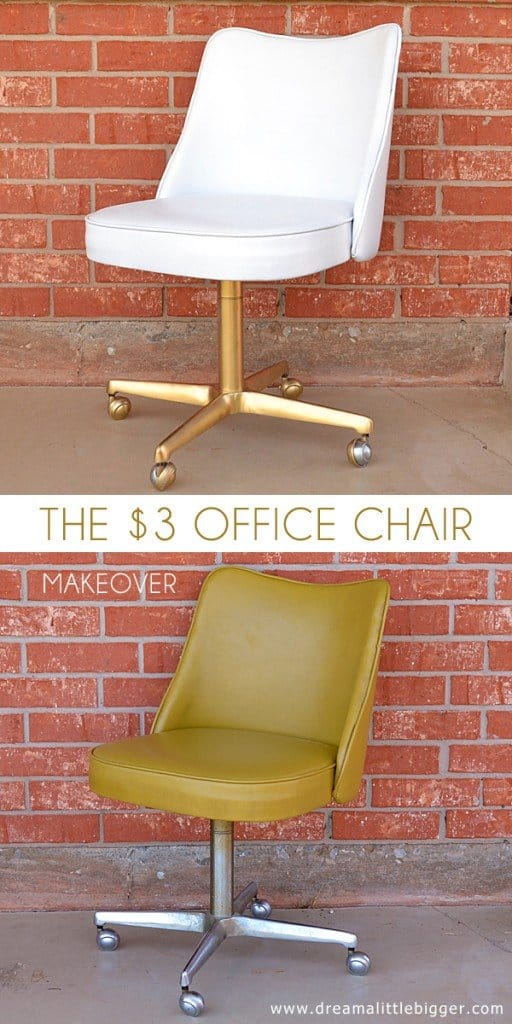 Last, but not least, I want to make sure your office chair is appealing. There are so many different ways you can give your chair a makeover. I talked previously how adding a colorful pillow changes the look of the office. This solution is a bit more elegant.
That's all for today. I hope you enjoyed it. And if you have any other ideas to make the office space more playful, feel free to share them in the comments.