With an expensive equipment, almost everyone can be a good photographer. The reality is that expensive equipment improves your photography skills one way or another. But not all of us can afford to pay as much for equipment. The rest of us have to rely on photography tricks to get the job done.
And luckily, there are a bunch of tricks that can help you become a much better photographer. You what is same for all of them? They cost almost nothing, and the result is as astonishing as with professional equipment.
We have collected a range of photography tricks that we would like to share with you. After all, we care that you get great photos. And in the era of Instagram, good photos have never been more popular. It is time you get your own professional photos taken, without the sky high price.
1.Tinfoil to create a wall of bokeh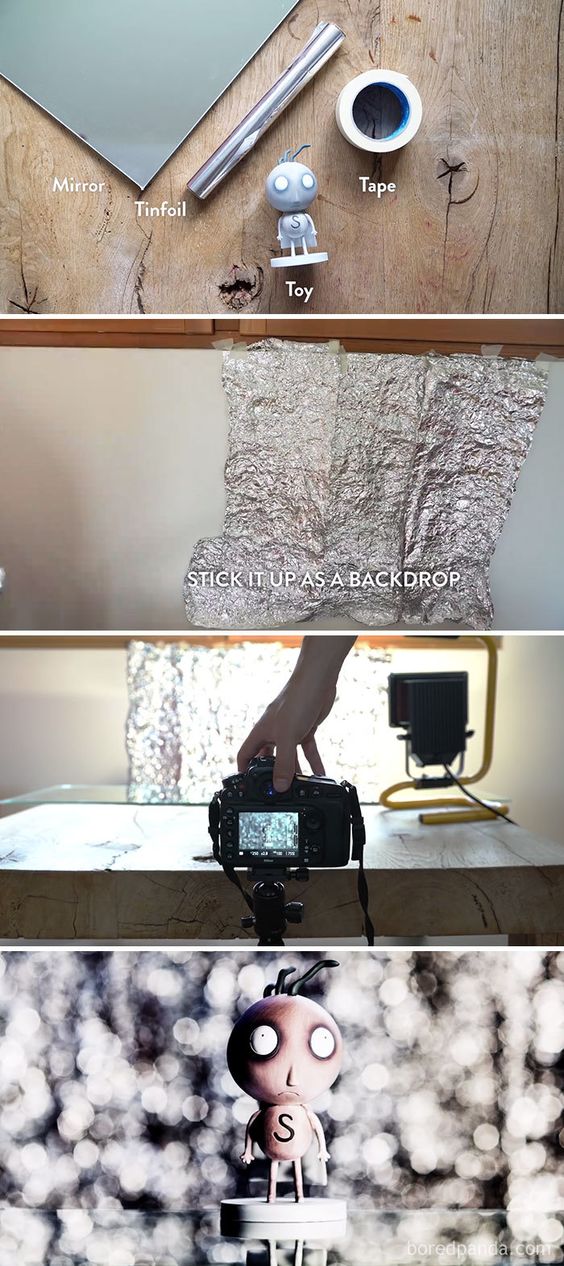 This is one of the awesome effects you can easily create on your own. A lot of people want an effect like this one, and with this trick, it will not cost a thousand of dollars to get the stunning picture. Tinfoil is a cheap product you can easily find, and the rest of the equipment is something you definitely have at home.
2. Photography lighting reflector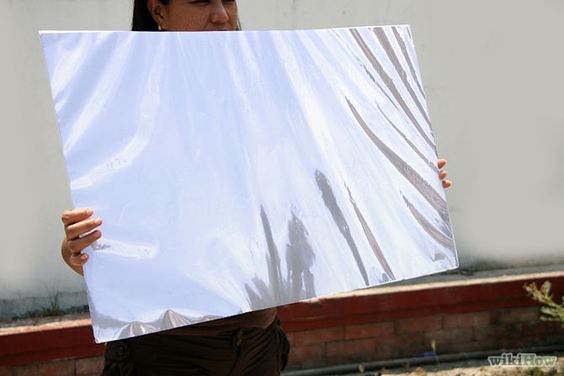 Another piece of equipment that costs thousands of dollar is a lighting reflector. If you've ever seen a set of professional photography on TV, you know they always have one lighting reflector. The goal of the reflector is to allow you manipulate the light. Light is essential to a good photography, as some objects absorb it, others bounce it back in another reflection. For this lighting reflector, you'll need a cardboard, and some sheets of paper, be it white, gold, or silver. White gives you harder light, gold gives faces a warm light, and silver gives more cold type of light.
3. Fishtank for an underwater shot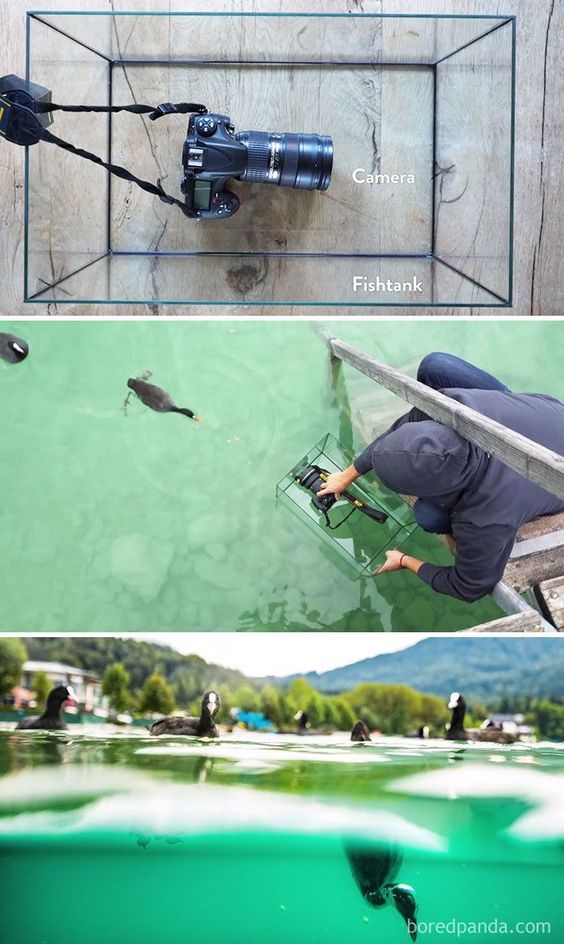 We all know that a GoPro camera can capture pictures underwater. But not all professional cameras can work underwater. The good news is that you can easily make your camera resistant to water by using a fishtank.
4. Create your own gobos

Gobos are great for casting shadow on the model and the background. Even professional photographers use them. It makes the picture look that much more amazing. You can easily create your own. And you do not have to cut them on a card. You can also use other household items like lace, colander, straw hat, dish drying rack, a chair, and fake flowers.
5. Food photography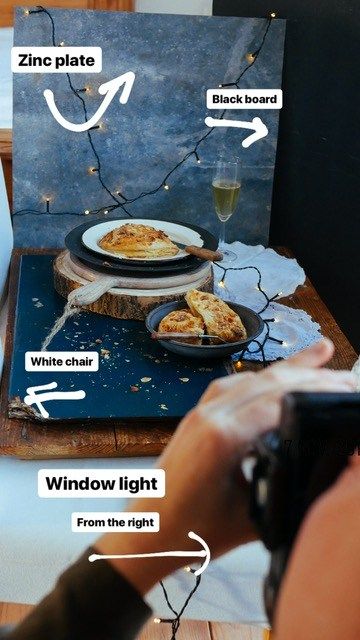 Food photography is becoming more and more popular. And it is all because of Instagram. Getting a shot of your food on a black background is something we all want. That is what makes the food stand out. And all you'll need is a black board, white chair, and a zinc plate.
6. Colorful image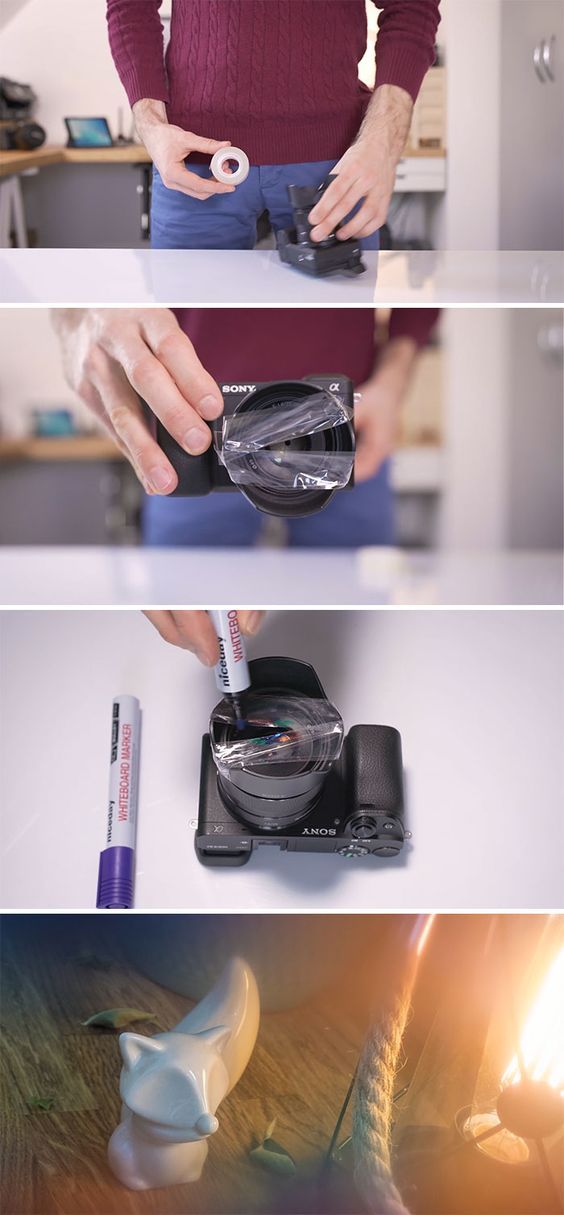 You can easily create your own custom filter by adding some tape on your camera lens, and painting it afterwards. Just look at the result. Doesn't it look stunning?
7. Portable background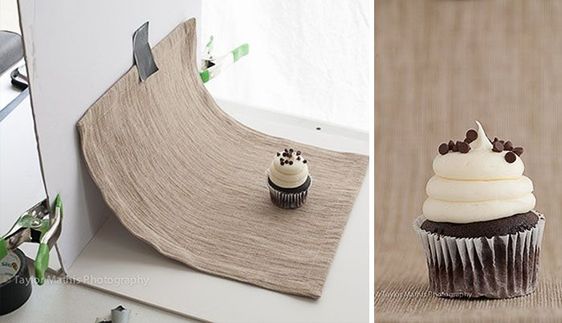 A lot of pictures are much better with a seamless background. With that in mind, here is a trick how you can create a portable background. Fold it, and carry it with you. It is really is that simple.
8. Add light to portraits

Adding light to portraits will help you emphasize the lines of the face much better. And it really brings life to the picture. As we mentioned previously, adding light and manipulating light is one of the keys to a great photo. You can do it very easily, and all you need is a flashlight and a box, even one from McDonald's Big Mac will work.
9. Plastic bag for a softbox effect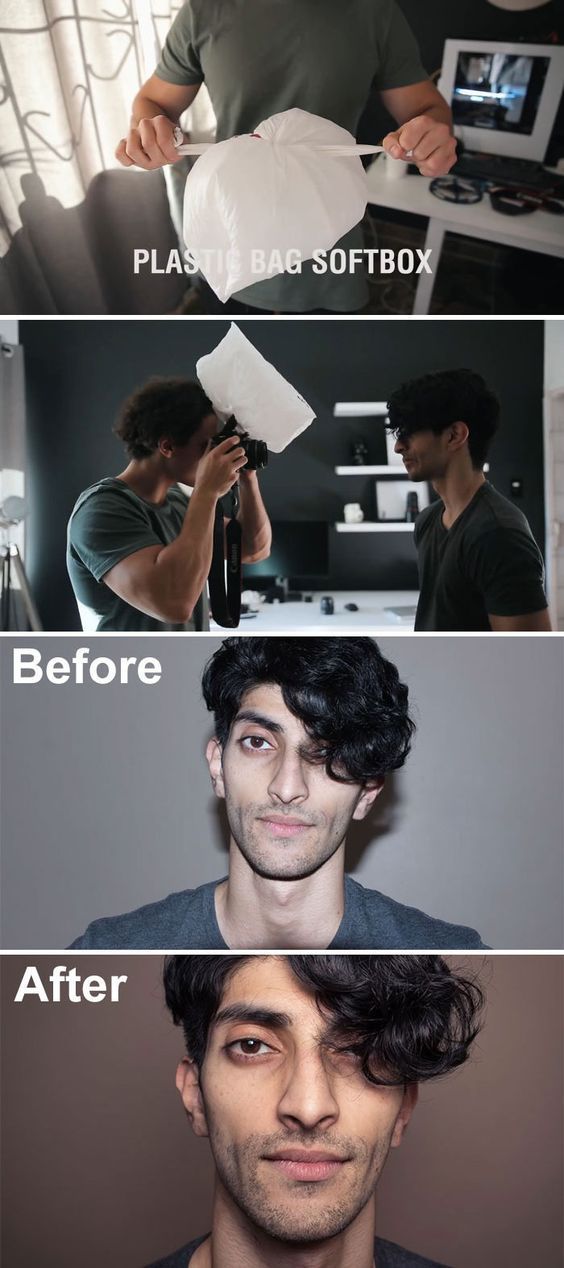 Speaking of light, a softbox effect is a great light modifier. A softbox diffuses the light into a pleasing soft, even light. If used properly, softbox can help you reduce harsh shadows. Make sure to keep the softbox as close to the model or subject. The closer the softbox is, the softer the light appears, emulating window light.
10. Simple nature trick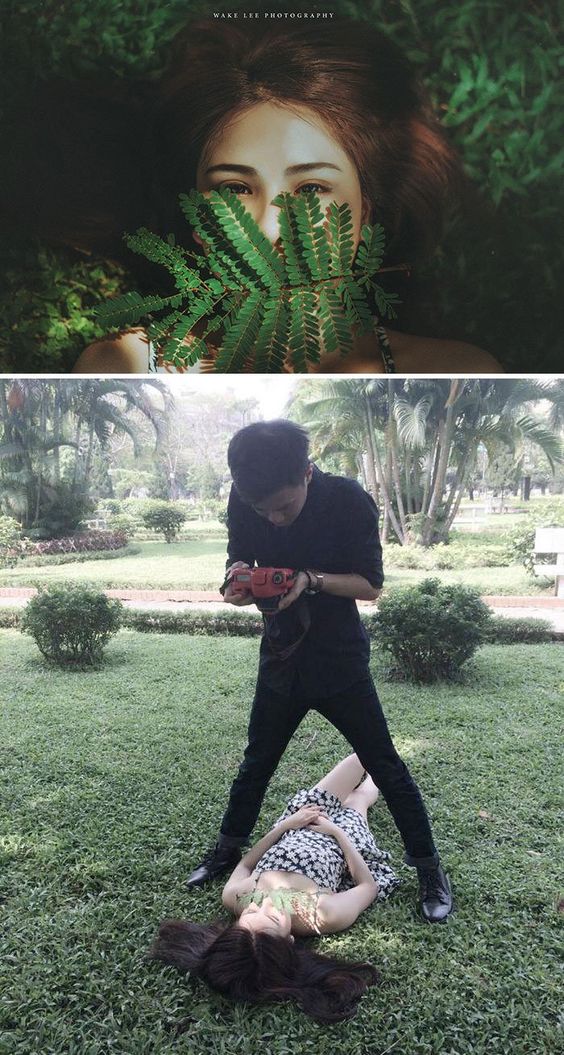 You can even be sure that some of the professional photographers use this trick when taking pictures in nature. You do not really any special equipment. The only trick here is getting the model to lie on the ground.
11. Cards on the lens

This really simple idea can yield amazing results. And you can use any object you like for the camera lens. Let your mind wander free, and we are sure you'll find a lot of different objects you can draw on the camera lens.
12. DIY Camera Dolly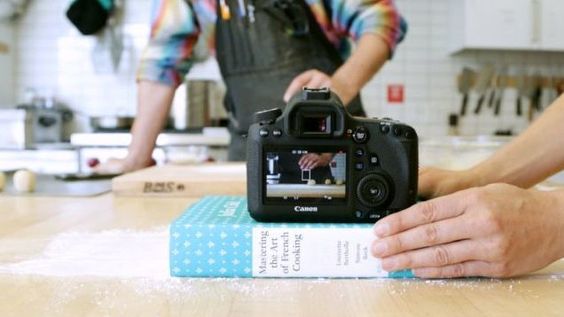 A camera dolly is a wheeled cart or any other device used in filmmaking to create smooth horizontal camera movements. You can create your own with a towel and a book. You can use the trick to create short videos in horizontal movement.
13. Regular light bulbs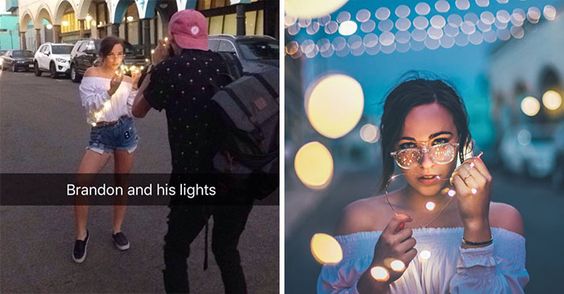 Do not be afraid to add light in an artificial way. If you need more light in the picture, just add some regular light bulbs, and you'll get the job done. Really, who will criticize you?
14. Sunglasses filter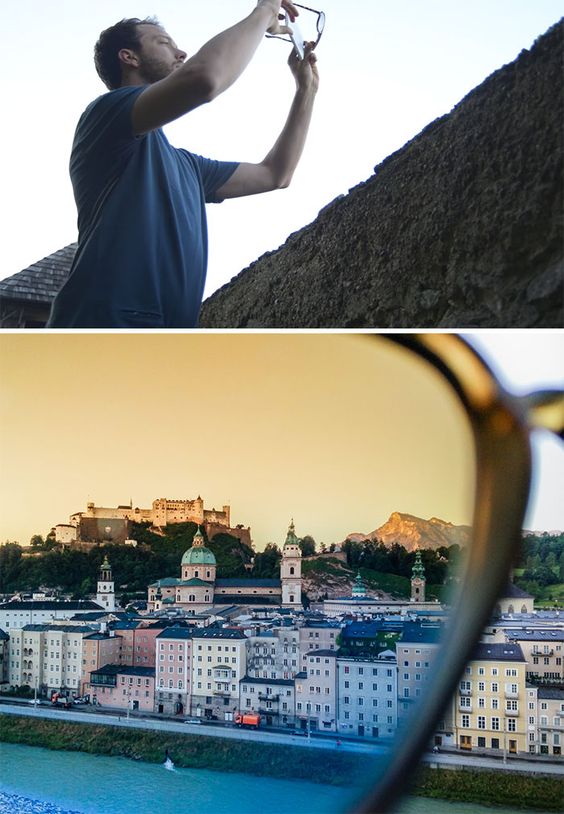 One of the cheapest filters you can add to your photos is your sunglasses. Just take your sunglasses off, place them in front of the camera, and take a picture. You'll love the result.
15. Shadow puppets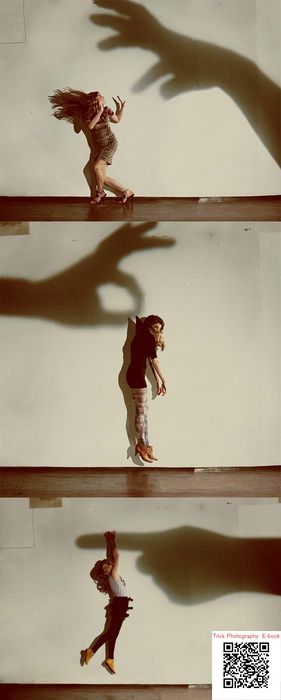 Ever since we were little kids, we always wanted to make shadow puppets with our hands. Why not use that trick in your photography? The shadow puppets look amazing in the right picture scene.
16. DIY Beauty Dish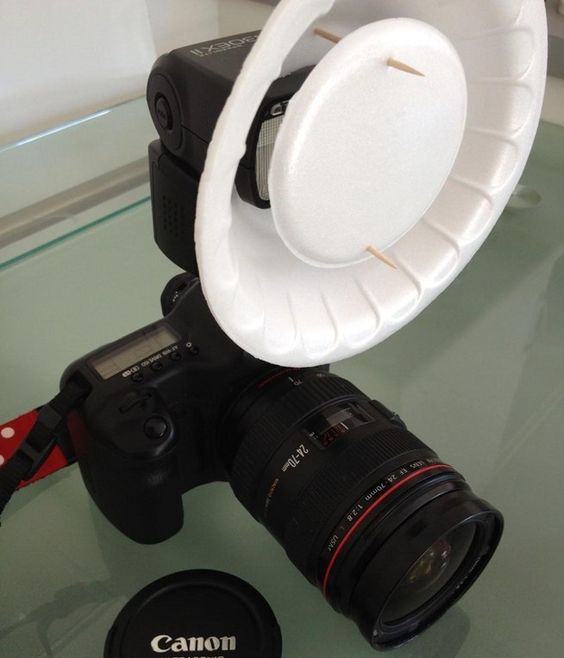 A beauty dish is a device used in professional photography that redistributes the flash to make the lighting more flattering. It is used specifically in portraits. Because most of us do not need to waste a bunch of money on something we will use once or twice, make your own. You'll need two Styrofoam bowls, a piece of aluminum foil, and two toothpicks. Go have some fun.
17. Lens flares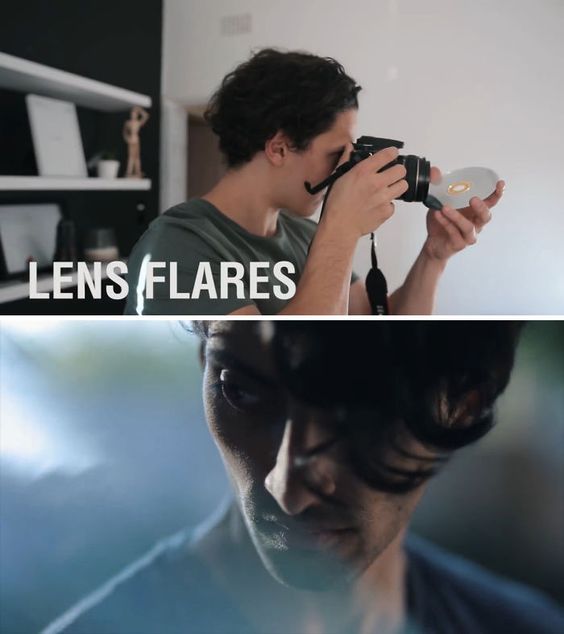 Lens flare is a phenomenon wherein light is scattered or flared in a lens system. The effect is visually stunning, and all you need is an old CD to get the job done. We rarely use CDs nowadays for anything useful, so here is a way to find them a new purpose.
18. Sparking ring of fire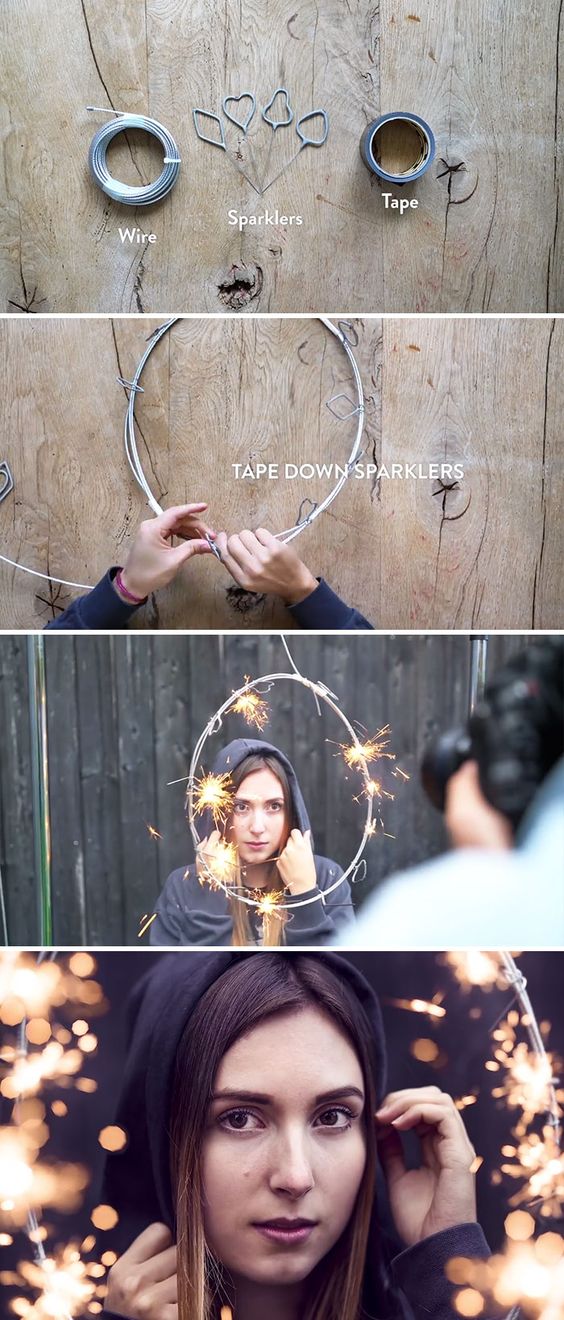 The model in your picture will look amazing thanks to this trick. You'll need just some wire, tape, and sparkles to create a custom and unique ring of fire. While you might think it is not as safe, with little caution, it can get you a perfect picture.
19. Sandwich bag trick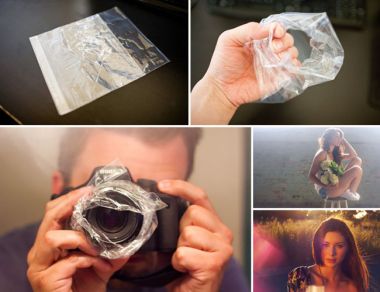 We live in an era where everyone with a smartphone can capture and share great photos. With that in mind, while there are apps that can add filters, adding your own filter is even more unique. Haziness in photos can sometimes be problematic. But in this case, you want haziness, and you can easily achieve it with a sandwich bag.
20. Lace self-portrait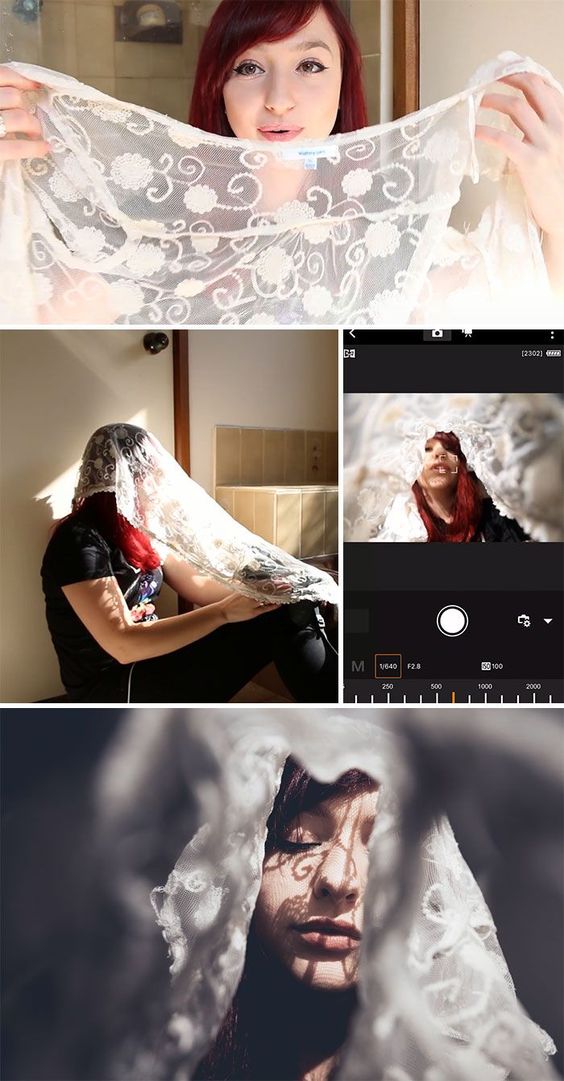 We finish off with a self-portrait. After all, we live in the era of selfies. They are as popular as ever, and will get only more and more popular. When everyone can take a selfie, it is up to you to stand out of the crowd. Here is one trick that will give elegance to your selfie.