Nowadays, with the focus on networking, it is more important than ever to stand out of the crowd. A business card is more important than ever. Gone are the days when a simple business card with name, email, and phone number did the trick. With so many creative business cards out there, everyone is looking for the next unique card.
A good business card will help you make the difference between good, and great first impression. A great business card is an attention-grabbing card that will give your customers great impression of you and your company.
The cards can come in any shape, including square, rounded corner, pearly, or anything else in between. These cards not only reflect a personality, but a uniqueness rarely seen in the business world. Without further ado, let's check some of the best creative business cards.
1.Transparent business card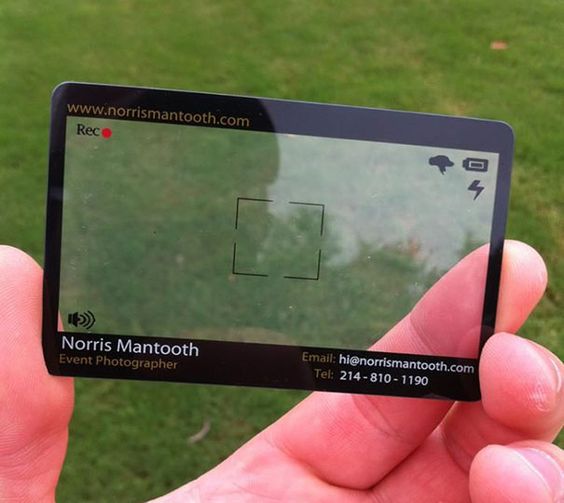 We are in an era of transparency, as more and more people are trying to make transparent things mainstream. Therefore, we are starting off with a transparent business card made by a photographer.
2. Simple and minimalistic

Not all creative business cards have to be complex and out of this world. Sometimes, even the simplest things look awesome. It is all about finding the thing that works for you. In this case, that is black and white minimalism.
3. Outstanding business card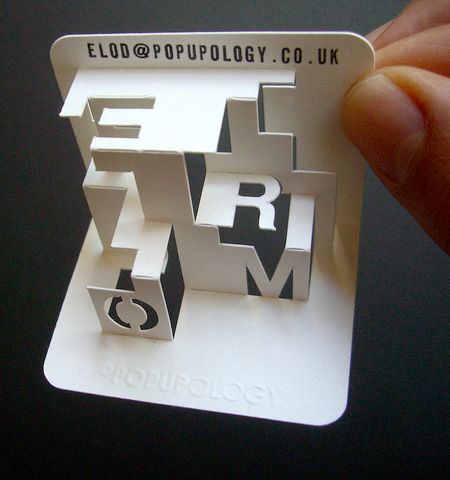 We have to say one thing before we go down the list of creative business cards. Graphic design studios have the best business cards. But after all, graphic design is what they specialize in.
4. Unconventional business card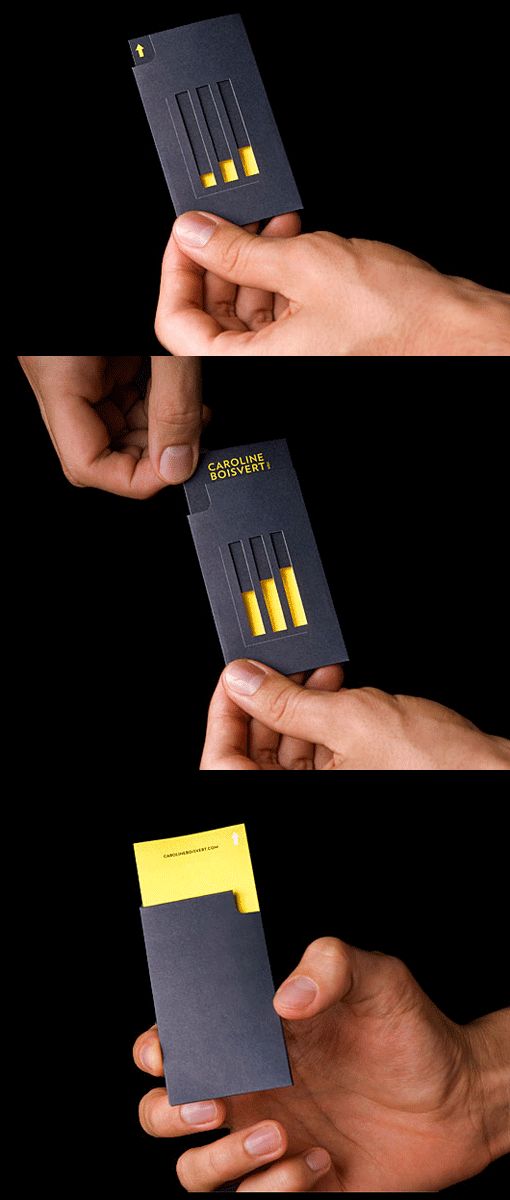 It is all about thinking outside of the box these days. The motto "think outside of the box" has gotten so deep into our lives, we implement it everywhere. And in this case, you literally have a business card outside of the box.
5. Another transparent business card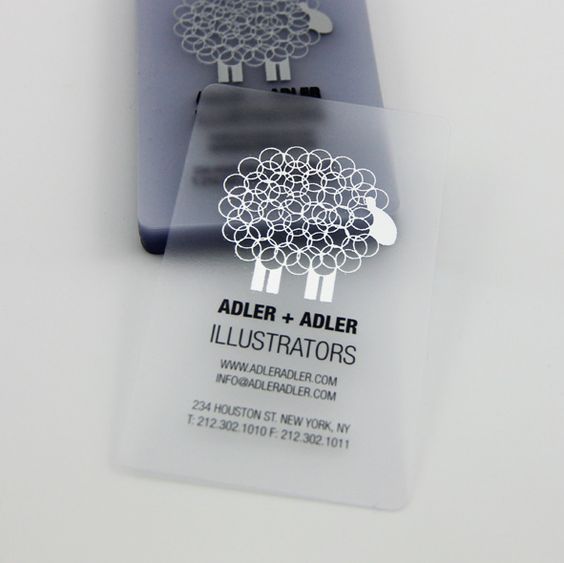 The difference between the first transparent business card and this one is in the design. The first one was blank. This one, has a logo, which some might say should have not been there in the first place.
6. Colorful business card

Smartphones and apps are integral part of our lives nowadays. We just cannot live without apps. And with that in mind, a business card looking like the home screen of a smartphone will definitely grab your attention. Props for the guy coming up with the design.
7. Sleek business card

The first thing you think about when looking at the business card is "wow, these cards look amazing and elegant". It really shows that casual is a word you do not want in the business world. It is all about being sophisticated, but in a creative way.
8. Comics business card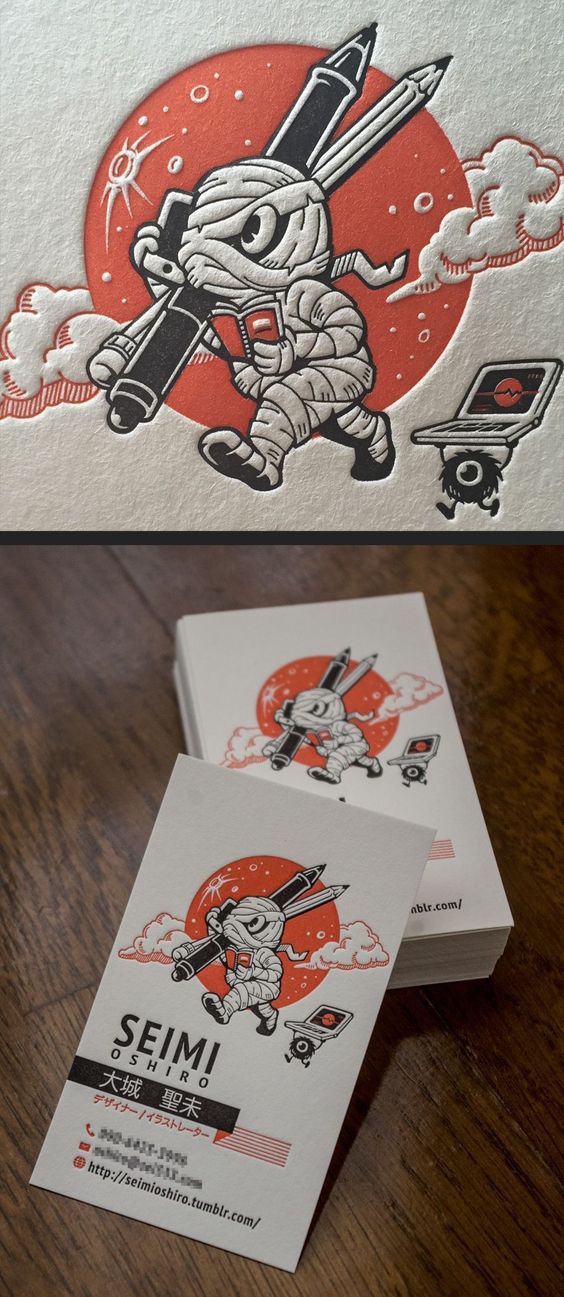 Comics and cartoons are a big thing in Japan. Anime as well. It is no surprise that Japanese businessmen try to incorporate these elements in their business cards. And they really look amazing.
9. Flower bouquet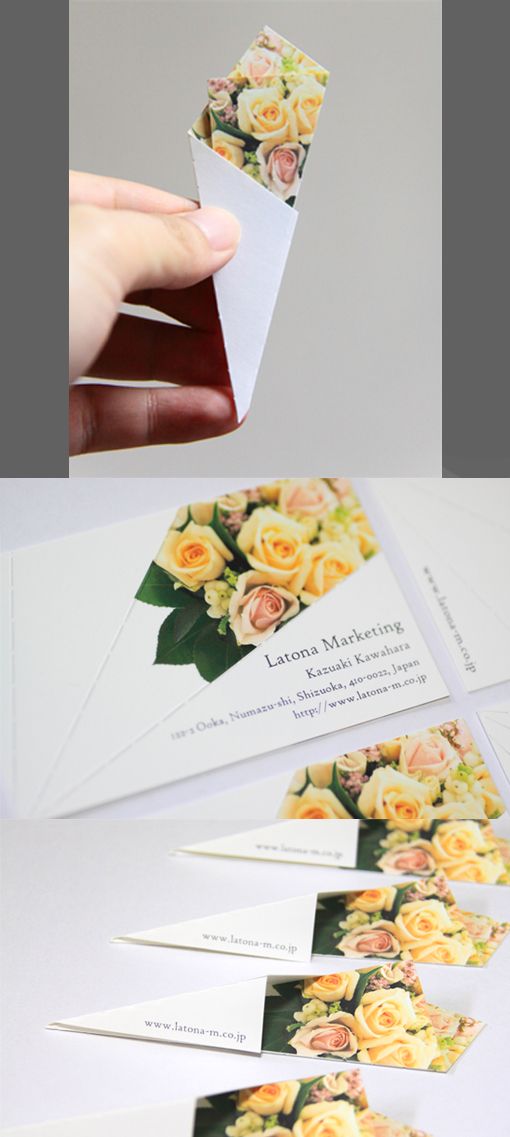 Who doesn't want to get a flower bouquet? Honestly? Who? Flowers are one of the best conversation starters. Gone are the days when flowers were something you buy when you want to say "I am sorry". Nowadays, flowers are a great gift for anyone, not just women. And with that in mind, a colorful flower bouquet is definitely a business card that stands out of the crowd.
10. Business card box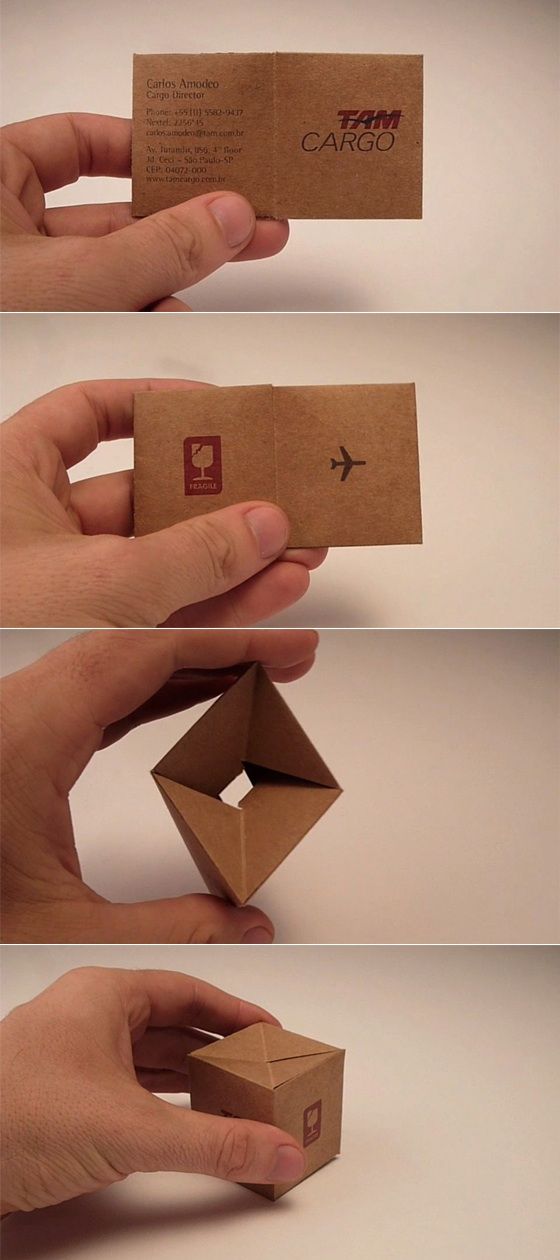 It is really important that creative business cards reflect the industry in which you work. And what is a better association for cargo than a box? Kudos for the creativity and the ability to implement the industry into the business card.
11. Open me business card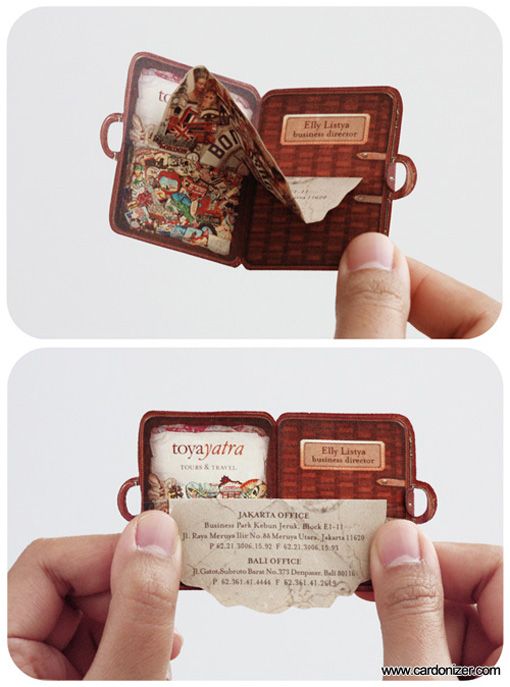 Why not try to be different? While everyone gives a business card at a networking event, you can give potential clients and partners a wrapped gift. Once they open the gift, they will get your business card. Now this is definitely a clever way to stand out of the crowd.
12. 3D business card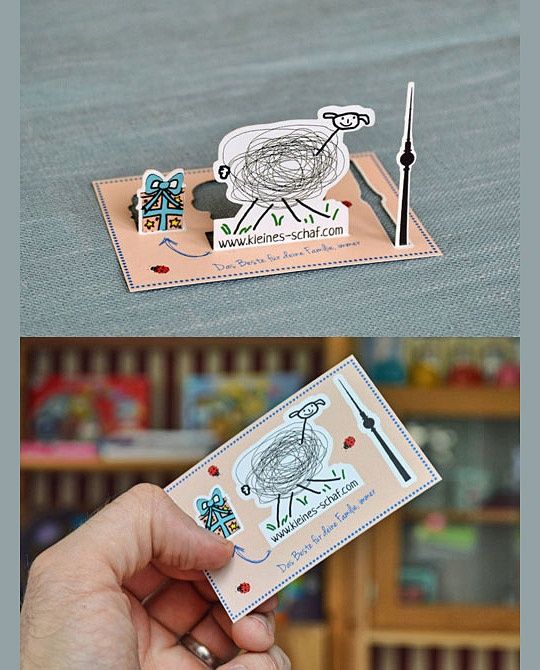 Transparency is just one of the hot trends in the latest few years. 3D is another one of those. It is like we want to make everything in 3D. We even have 3D printers now. With that in mind, getting a 3D business card is easy. But you do have to come up with a creative idea how the card will look.
13. Holographic business card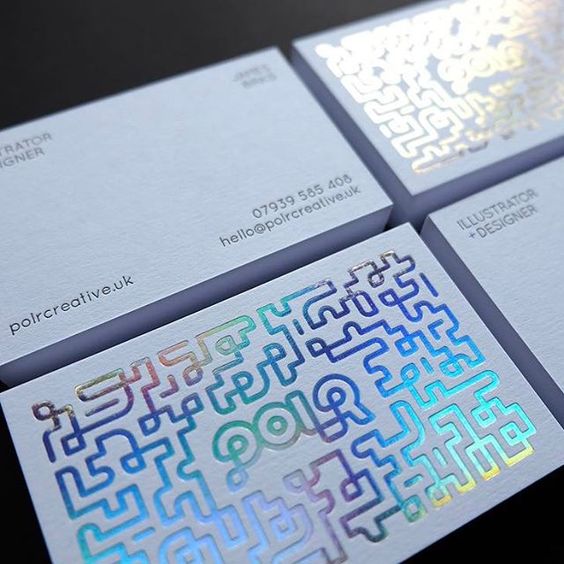 Technology is moving forward. There is no denying it. Holograms seemed like something we see only in movies some 10 years ago. Now, holograms are real. And it is only matter of time when they will become normal part of our everyday life.
14. Guitar lessons business card

As mentioned previously, one of the keys to good creative business cards is to incorporate your field of expertise in the card. And when your field of expertise is guitar lessons, what better way to do that than with some guitar lessons on the card?
15. Paintings and business card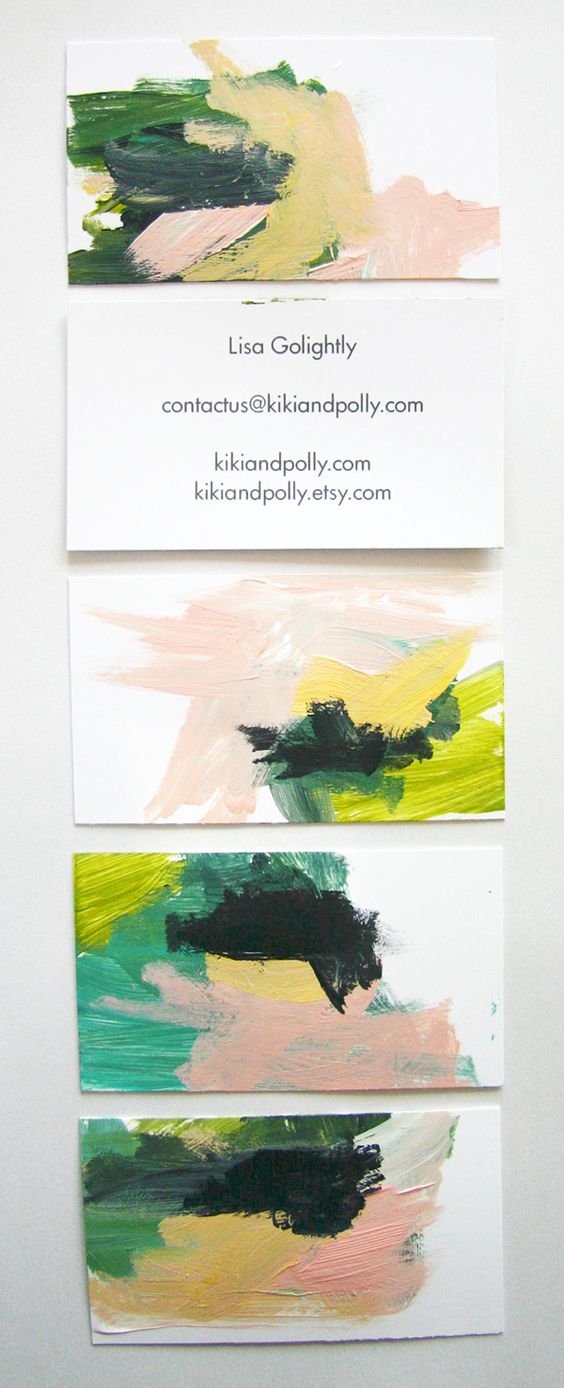 When you are a painter, your work speaks more than anything about you. People want to see your work as soon as they can. Therefore, it is a great way to give them a glimpse on your business card.
16. All about the shape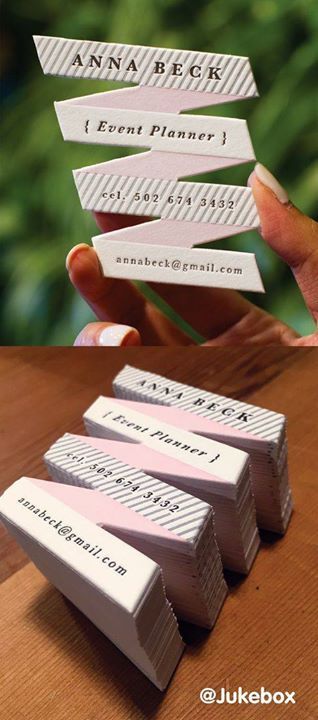 There are a lot of ways you can create creative business cards. Some is when you play with trends like 3D, holograms, and transparency. Another is when you play with the shape of your business card. Sometimes, just a little different shape will do the trick.
17. Origami business card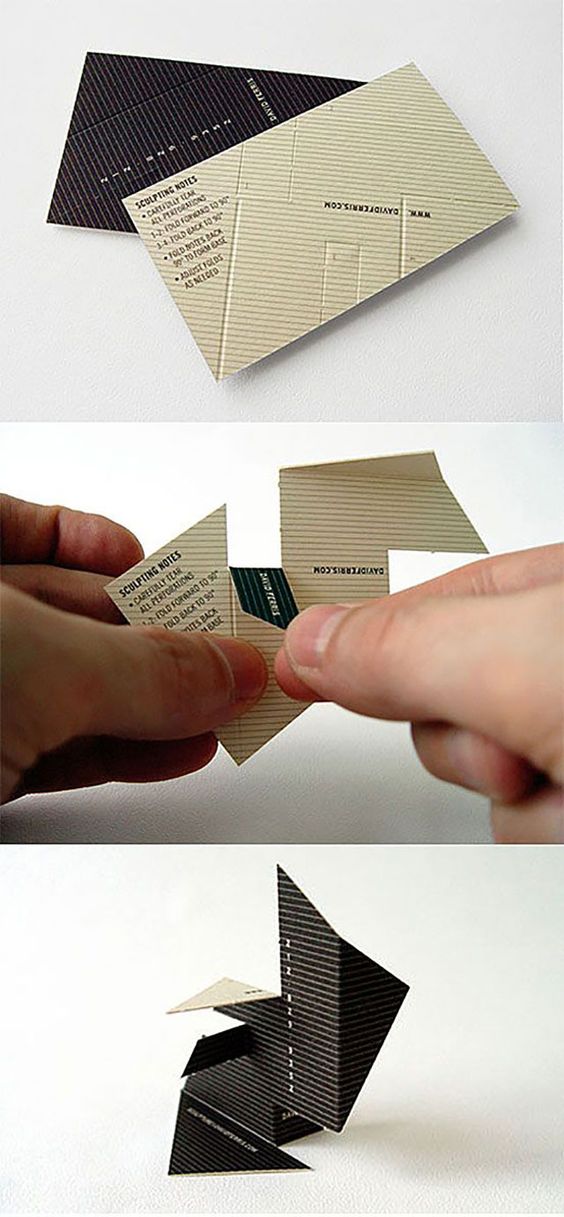 One thing that is definitely big in creative ideas lately is origami. The Japanese technique and art of paper folding is one of the most creative ways for gifts. And with that in mind, origami makes its way to the business world. After all, many businessmen are trying to reach the Asian market, and Japan is their entrance there.
18. Wordplay

Who doesn't love a good wordplay? A good wordplay shows you are an intelligent and creative person. And a witty character.
19. Pilates trainer business card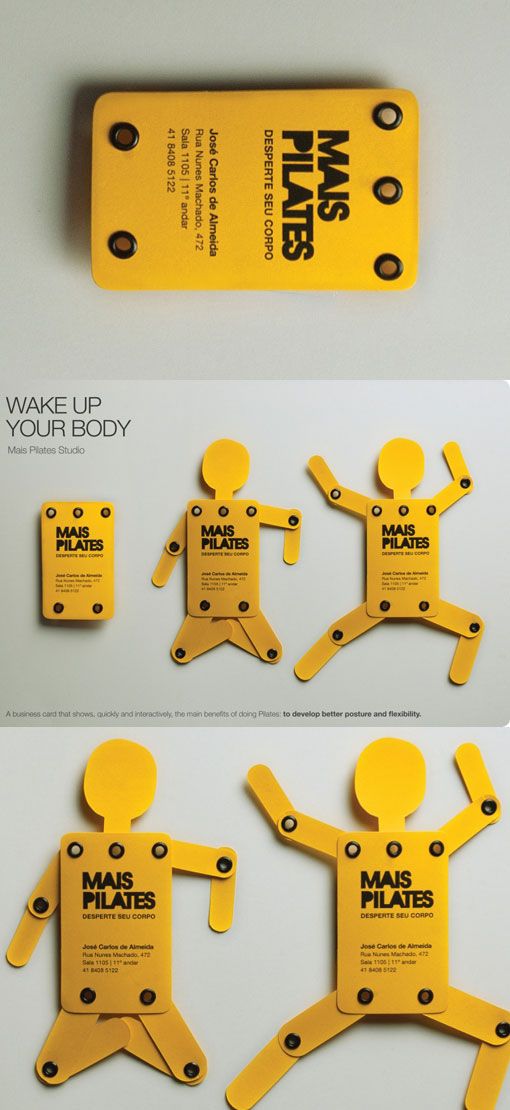 In sports and pilates, it is all about your body. As a pilates instructor, you definitely want to give your potential clients a glimpse of how their body will look. Or what are you going to do on the classes. And this business card echos that.
20. Swiss army knife business card

Let's finish with do it all Swiss army knife. When you think of a Swiss army knife, you think of an asset that can do everything you want and need. And that is definitely a personality trait you want to show to your clients and partners.