Jeans, an everlasting piece of clothing that never goes out of fashion. That is probably the reason we hold on to some of our old jeans. To be fair, some of us hold onto old jeans more than others. For example, I have few friends that have at least 10 pairs of old jeans in their closet.
And as you might assume, they are not wearing all of those jeans. With that in mind, I always say that it is better to recycle something, than throw it away. And the same applies to jeans. There are so many things you can do out of old denim.
If you want to check some fun and creative ways to put that old denim to good use, read on.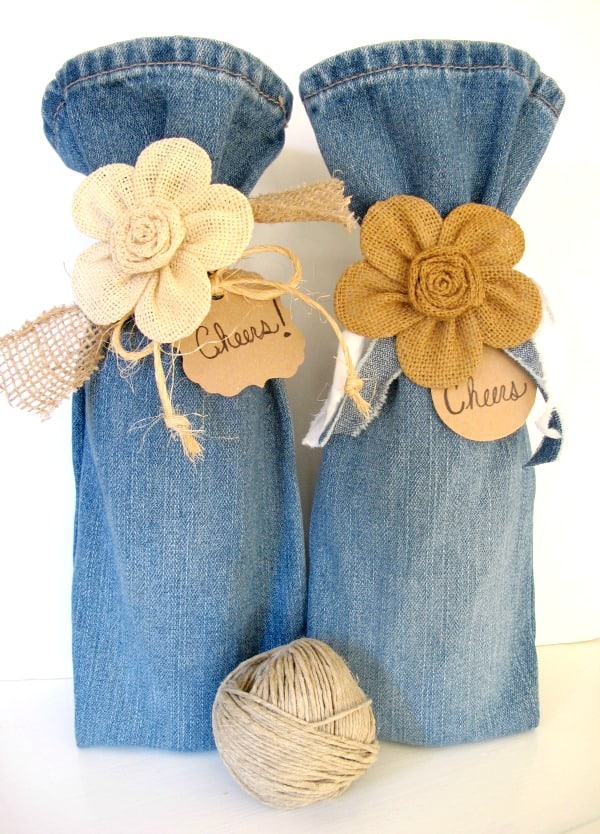 Let's start with a simple trick. Just think how many wine bottles you give away per year? I am not going to speculate with the number, but I will assume it is a lot. And you need to buy a paper decorative bag for all of those wine bottles.
Why? Paper bags might be more environment friendly than plastic bags, but that is something you won't use again. Instead, make your own bag. I am sure the recipient of the gift will be more pleased.
It is as simple as getting the pocket out of your jeans. I am sure you could find a use for a denim pouch. You can carry your makeup in it. Some change, or something else. Whatever the case, this pouch will come in handy.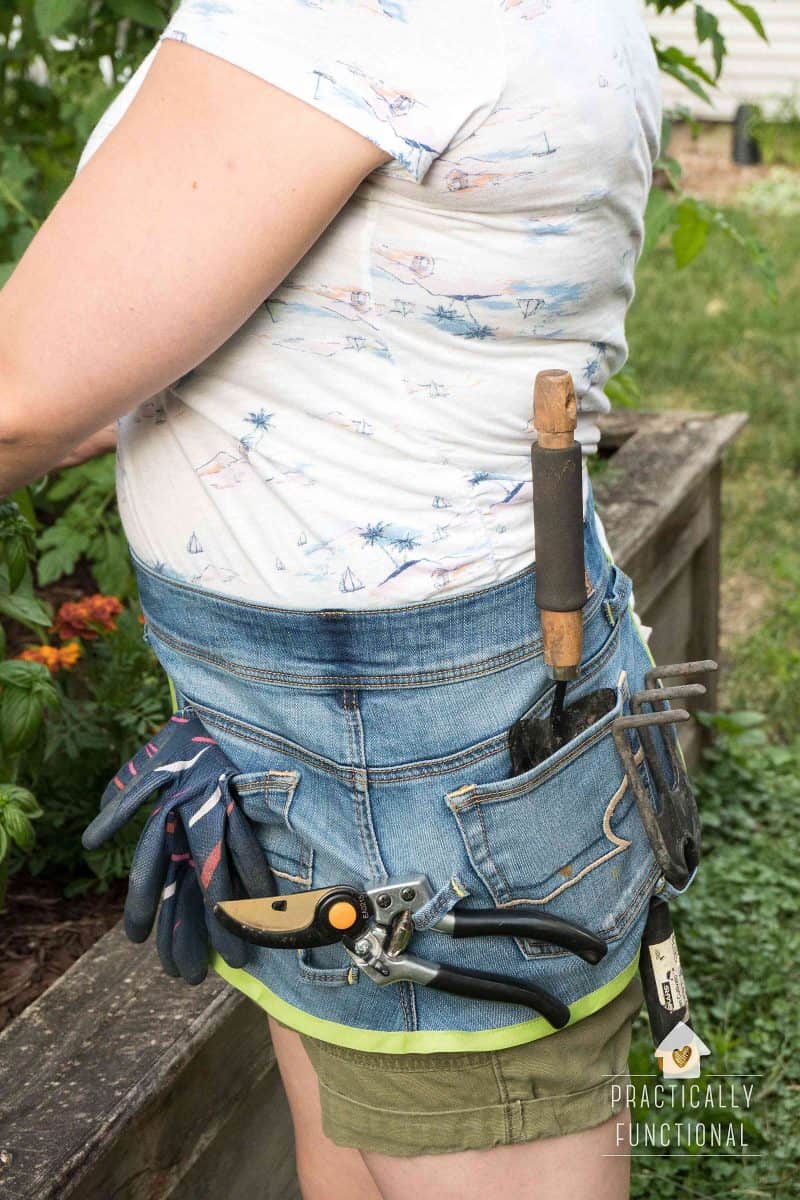 Aprons can be pricey to buy in the store. Yes, they are quite good and let you organize your gardening tools. But you can make something just as practically functional out of denim. And it will cost you nothing. Just an old pair of jeans you are not wearing anyway.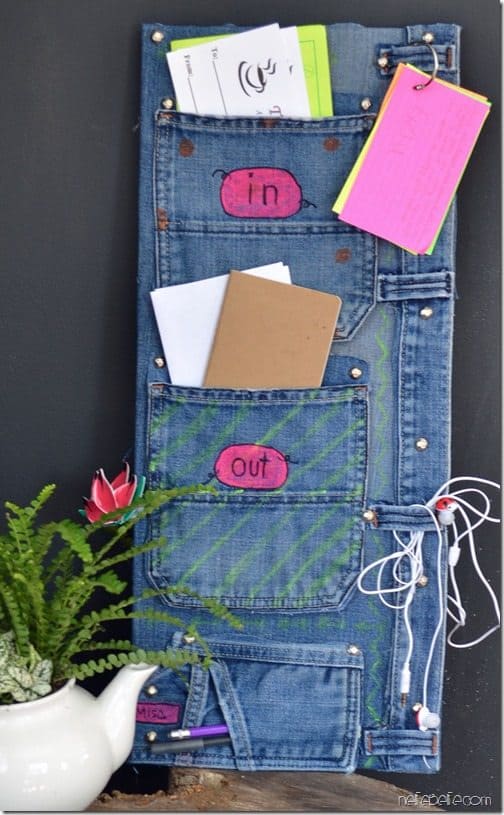 Speaking of organization, I know a lot of people tend to keep their bills as organized as ever. People use a number of different systems to keep their bills organized. This one is definitely one of the more practical ways. I can definitely think of few friends that could use the system. It is as simple as ever.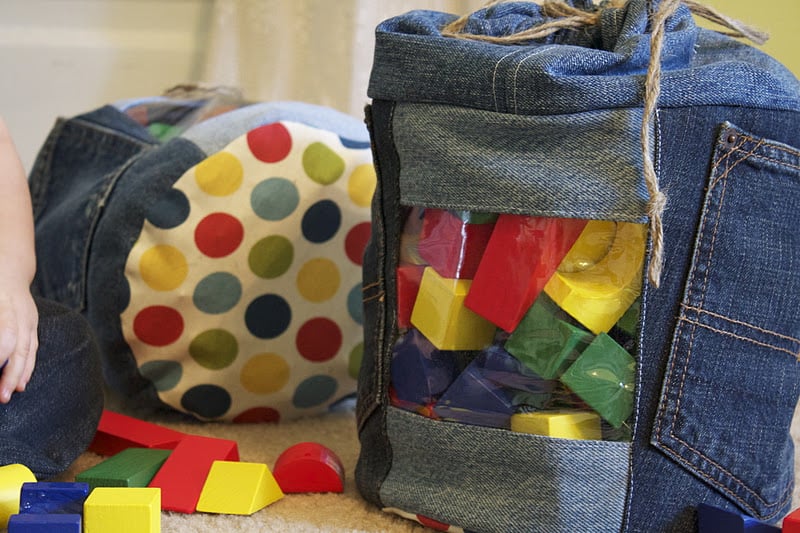 Ask any parent. One of the things they hate the most is toys flying all around the house. And it is a constant reality. In some homes, more than ever. Getting those toys organized is a tricky challenge. For one, children are not much interested in keeping their toys organized. Maybe a denim toys storage bag will make them more interested in organization of their toys.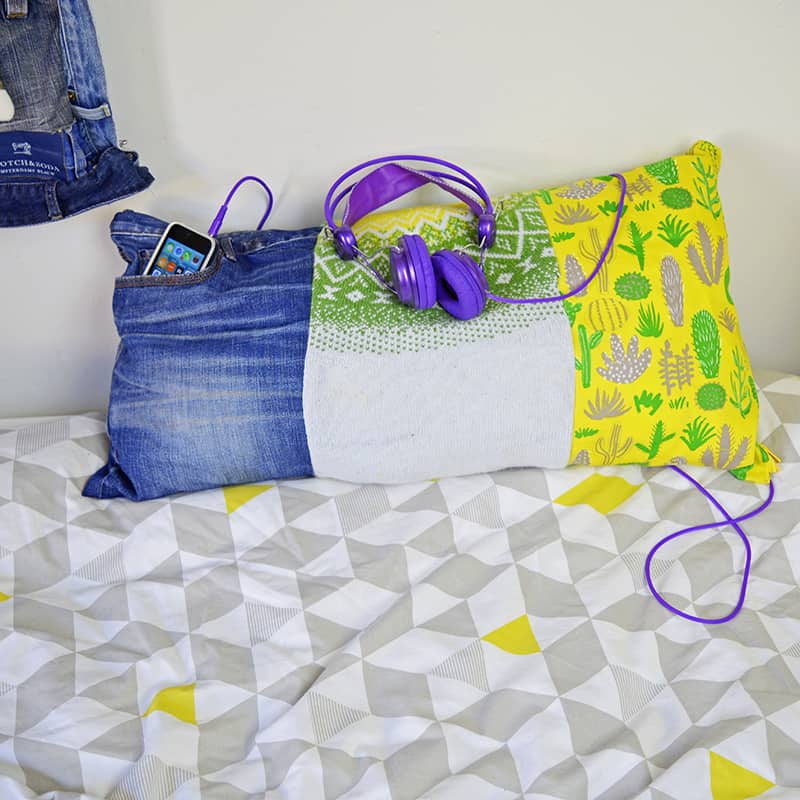 I have a friend that buys a pillow every time we go to a home and decoration store. She is just obsessed with pillows. She also buys handmade pillows at the market. With that in mind, here is one option for a fancy pillow you can make at home.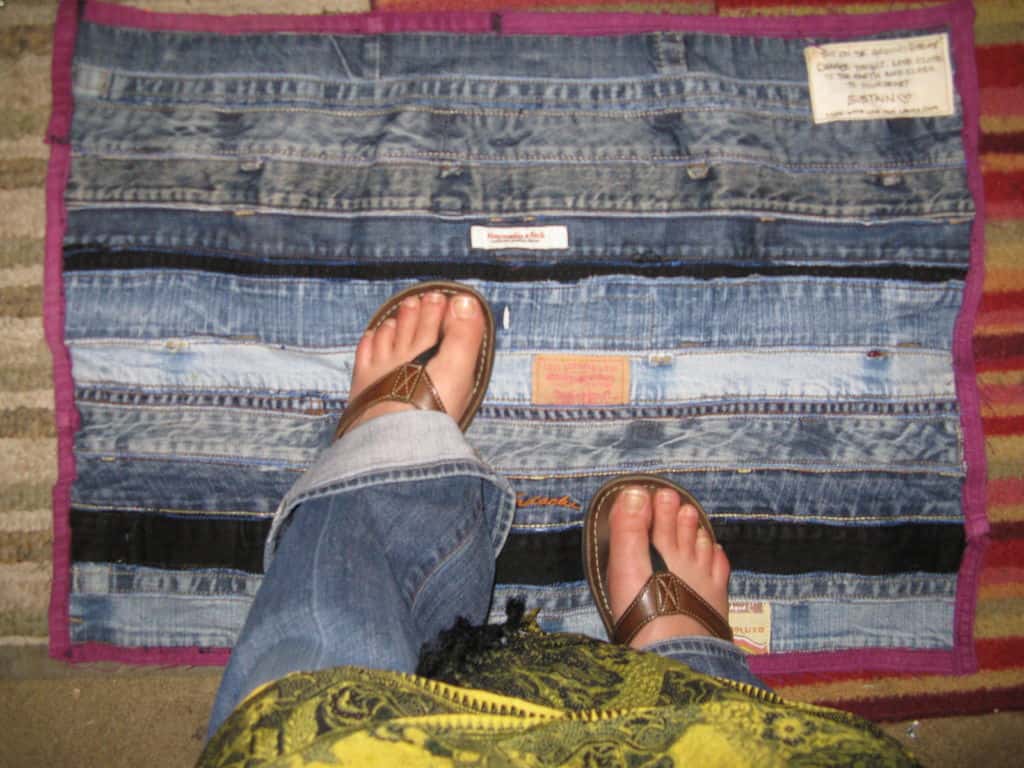 Similar as pillows, floor mats are another creative piece of home furniture you can easily make with old jeans. Combine several different jeans for an even more unique look. And then place your brand new and shiny floor mat in any room you like.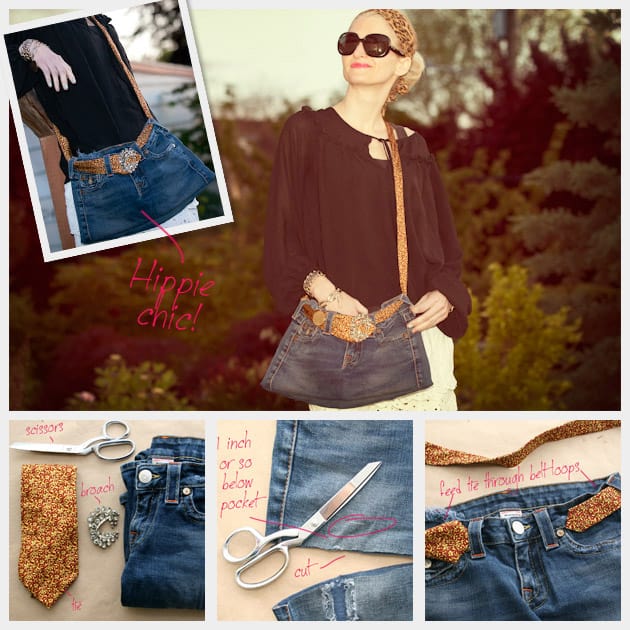 Is there a woman out there that doesn't love bags? We will never have enough bags. In the same way we will never have enough heels. With that in mind, this denim bag is just way too versatile. Forget how it looks and what you can put inside for a moment. And think of another possibility. You want to make a woman happy, and in the same time show your creative spirit? Make this bag for her, and she will be very grateful.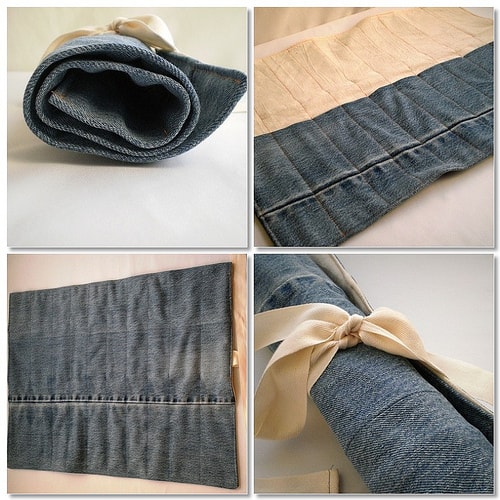 We had a gardening apron, and now we get a tool roll. These DIY options are more mainly than others. But as long as our men have somewhere to put their tools, we are happy. Otherwise, the tools would be flying around the house.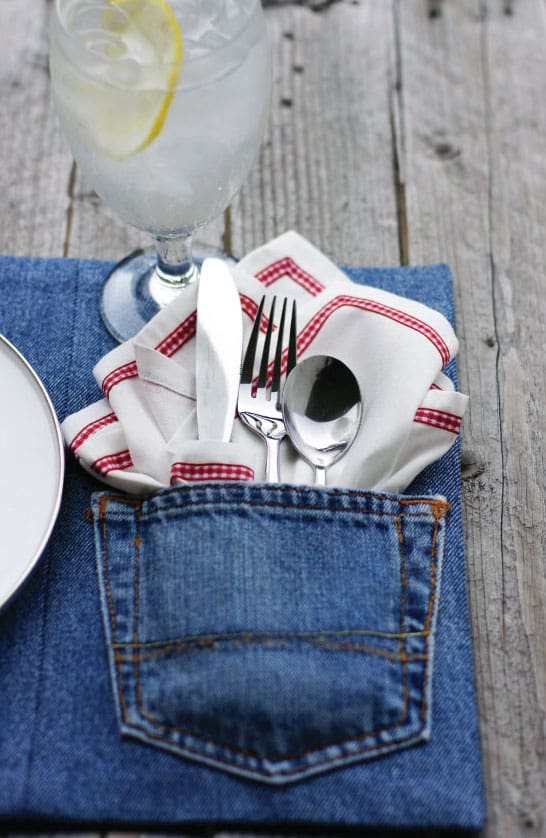 We already saw you can decorate your floors with a beautiful denim floor mat. So, let's take it to another place. What about your dinner table? You want a fancy decoration to show off your creative skill in front of your guests? Well, go for it. You'll be the talk of the night for sure.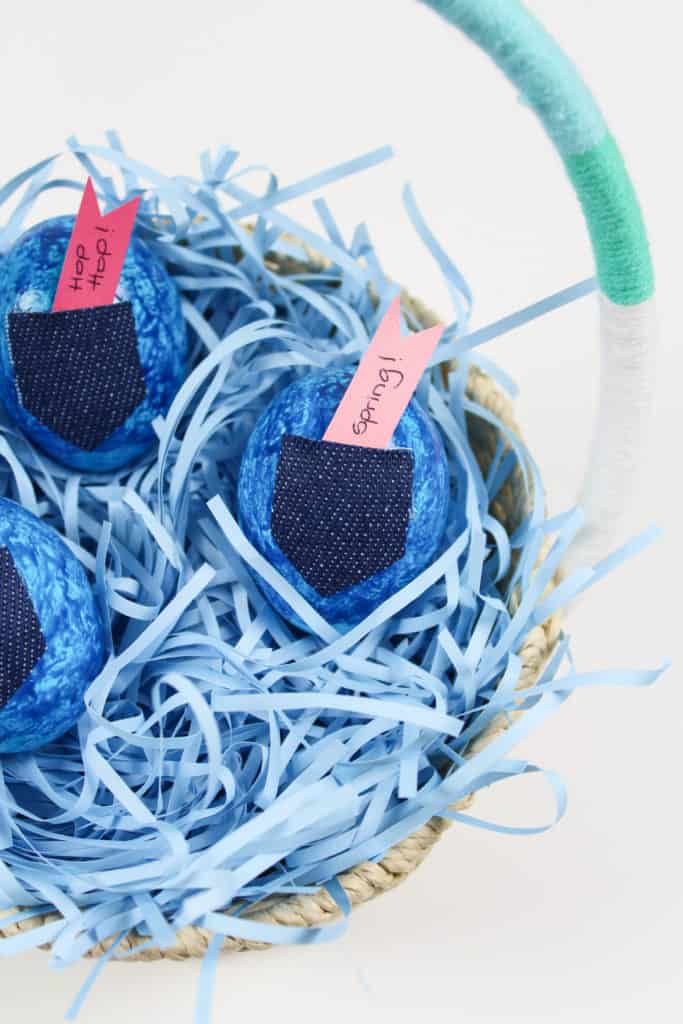 You just cannot ignore Easter. There are so many creative ways for decorating Easter eggs. And we are always looking for the next big and unique decoration. Well, this year, try some denim Easter eggs because why not?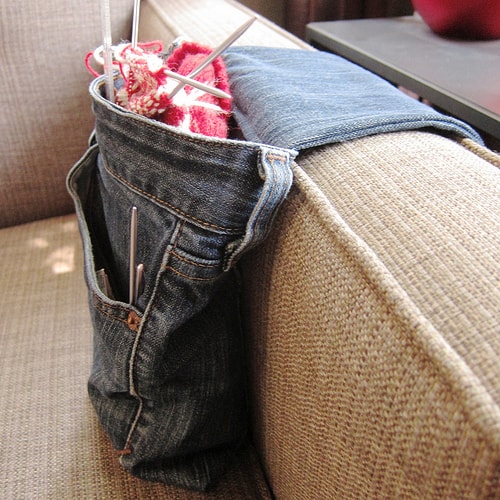 One of the best thing about denim decorations is you can go in two different directions. For one, you can try some creative and visually appealing decorations. And another is you can use denim for some practical and functional decorations. This armrest bag falls in the latter category.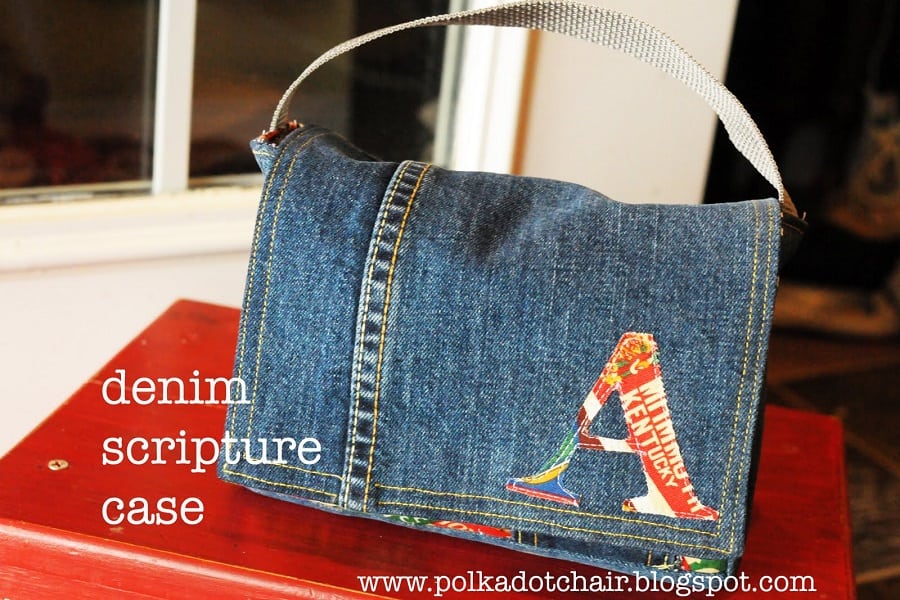 We had a denim bag, so why not a denim scripture case? If you want, you can make it a bit larger to fit your notes, papers, and so on. Extra room always come in handy. And because denim is versatile enough, you can make it look teenage-like, or adult-like. It is all up to you.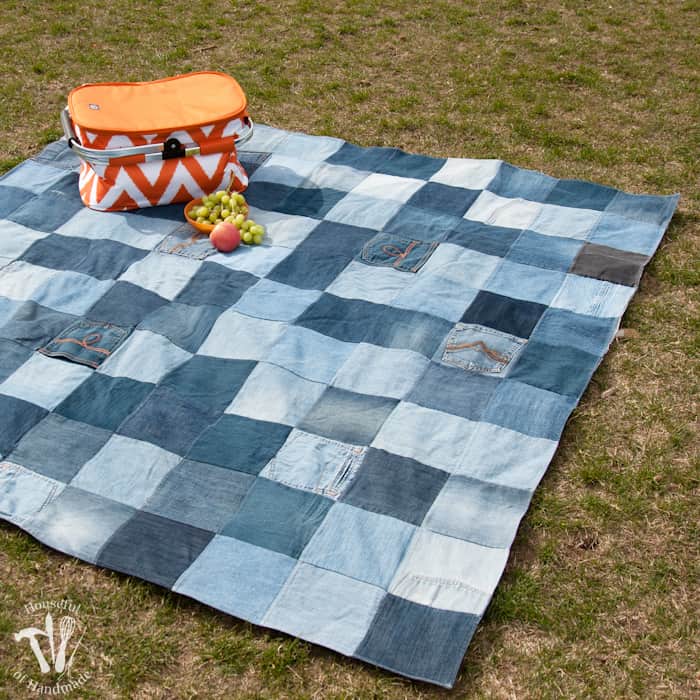 One of the first things when we think of when going on a picnic is where we will put the food and beverage on? We worry that we might ruin our standard blankets. With that in mind, you do not have to worry about this denim blanket. Safe and secure even on rainy days, you can make it big or small, depending on what you consider a picnic.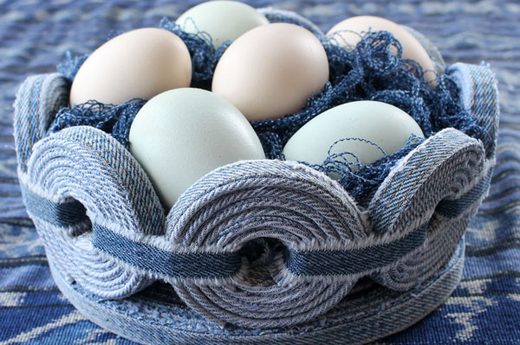 We had some decorations for Easter eggs, but where will you put those eggs? How about in a denim basket? Just be careful, denim basket and denim eggs will be too much. At least that is my opinion. If you have denim eggs, put them in a simple basket. If you have simple eggs, put them in a denim basket for a touch of flair.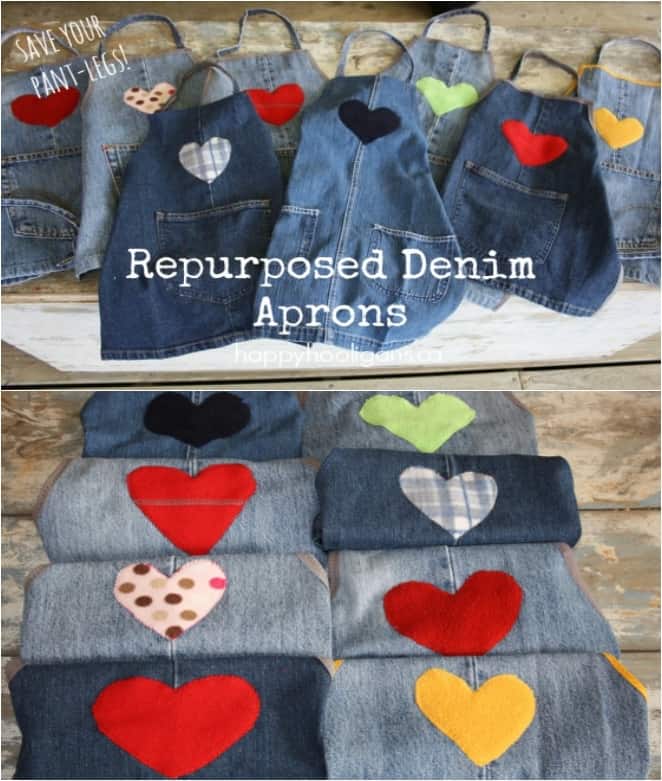 The gardening apron is not the only one you can make out of old pair of jeans. There are a number of aprons you can make. Check all of the options, and find the one that is best suited for your handy work.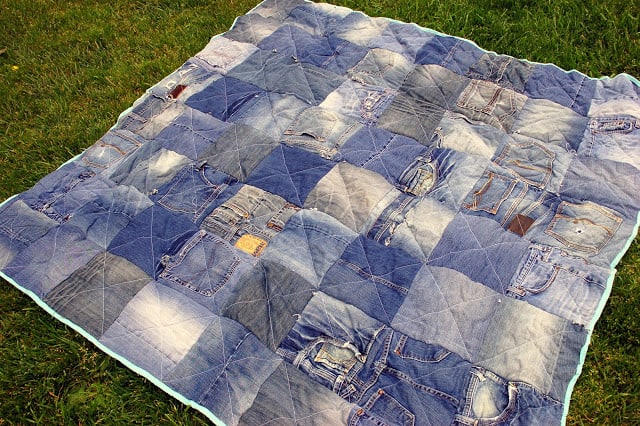 Think of a quilt as a more advanced and evolved version of the picnic blanket. After all, it requires three layers of sewing. But once you are done, you got a beautiful looking product.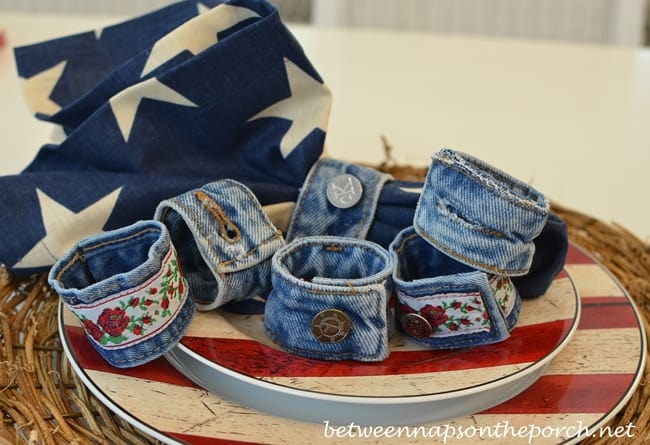 We already had some suggestions for decorations for your dinner table. Denim can make everything better, and that applies to the dinner table decoration. A bit of denim here, and a bit of denim there, and you've got yourself a creative table that people will talk about.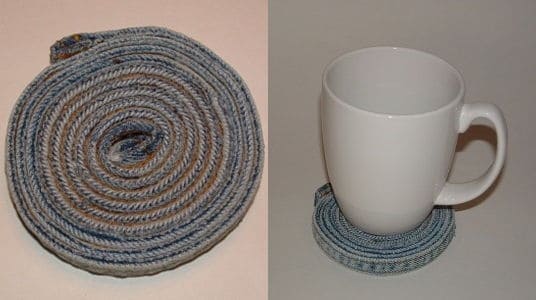 If you are like me, and you hate cleaning the table after every glass of water, cup of tea, or cup of coffee, these coasters will come in handy. Not only are they beautiful, they get the job done. Next time you have friend coming over for a cup of tea, surprise them with your creativity.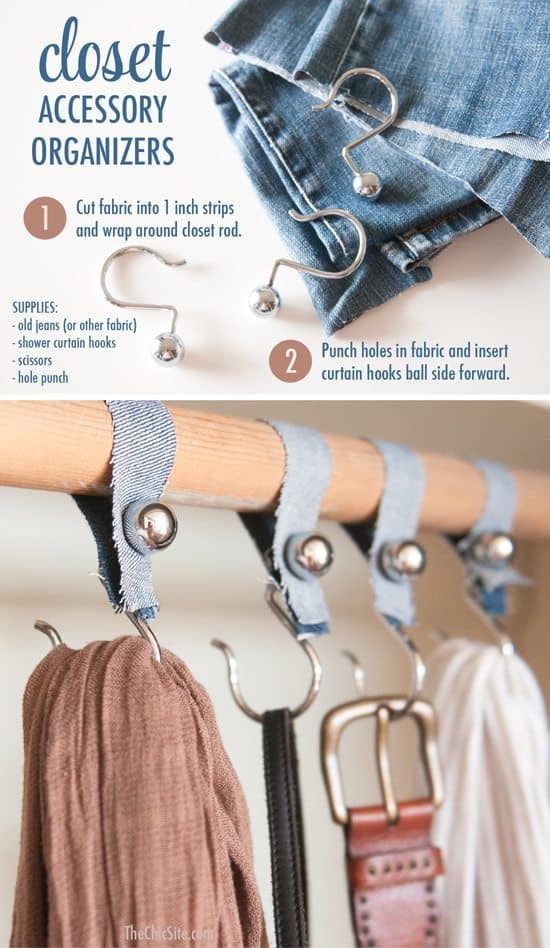 Last, but not least on our least, is a way to better organize your closet. Personally, I hate a closet that is not organized. I cannot live in such chaos. I know some people can, but I cannot. So, if you like to be able to find your clothes the moment you open the closet, try this organizational trick. I am sure you will thank me one day.
That is all for now. Hopefully you enjoyed. If you can think of any more tricks to use old denim, feel free to share with the rest of us in the comments section.