Looking at these hybrid animals, you are probably wondering how the hell were they bred? Well, for starters, hybrid species should not be confused with genetic chimeras. For example, the geep, a cross between sheep and goat is not a hybrid animal. Hybrid animals are bred thanks to in vitro fertilization or somatic hybridization.
The naming of these animals depends on the sex and species of the parents. The father gives the first half of the name, while the mother gives the second. For example, our first example, Liger, is a cross between male lion and female tiger.
With that in mind, you will be surprised by some of the names and species on this list. It should be mentioned that hybrid animals hybrid animals have stirred much controversy and criticism. For starters, the offspring is usually infertile, meaning that the continuation as a hybrid is solely determined by human intervention.
1.Liger – Male Lion and Female Tiger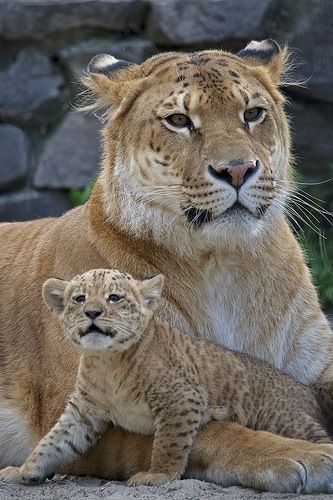 You can find the liger mostly in Zoo. And by that, we mean large and well equipped zoos. Easily recognizable by the colors of the tiger, with a face of a lion. Oh, and they are the biggest cats in the world. The largest non-obese liger, called Hercules, weighs over 410kg, and is the largest living cat on earth.
2. Zebroid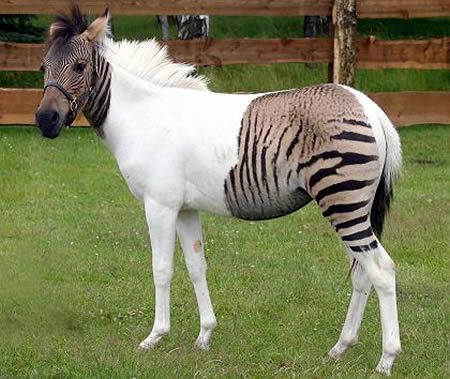 What sounds like something robotic is just a hybrid between a zebra and any other animal. In this case, we have a cross between zebra and donkey. Just looking at the picture you might think it is photoshoped. We are sorry to disappoint you, but that is not the case. This is a real animal.
3. Tigon – Male Tiger and Female Lion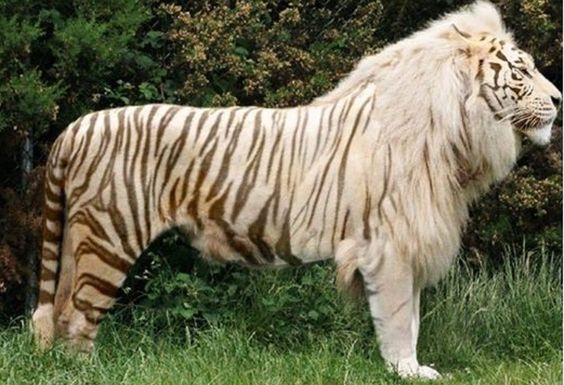 We had the liger, now let's take a look at the Tigon. It is a rare picture to see a lion with patterns of a tiger. The worst part is that scientists have been trying to reproduce Ligers and Tigons. Now that would be an odd mix.
4. Wholphin – Bottlenose Dolphin + False Killer Whale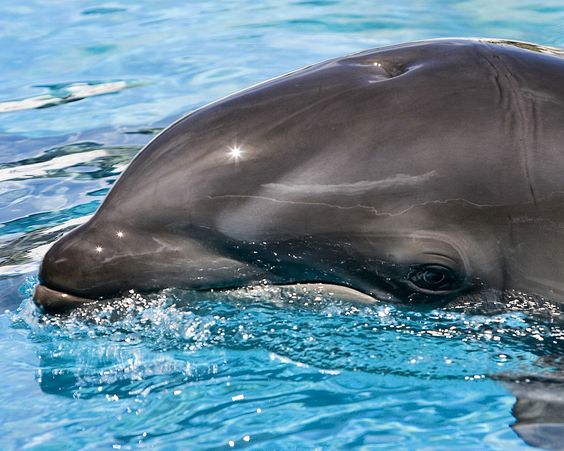 This is one of the rarest hybrids. Both species are within the oceanic dolphin family. There are currently two of these in captivity, located in Sea Life Park in Hawaii. The first wholphin in captivity was Kekaimalu, and she proved fertile and gave birth to a very young age. The calf died after few days. In 1991, she gave birth one again, and her second child lived 9 years.
5. Jaglion – Male Jaguar and Female Lion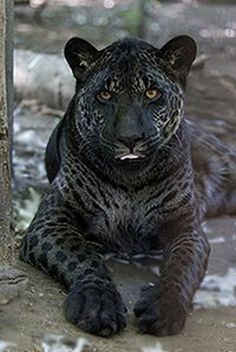 The first jaglion was discovered in April 2006 at the Bear Creek Wildlife Sanctuary. Her name is Jahzara, and she has a brother, Tsunami. The male jaglion has more of an appearance of a lion with spots. On this picture, you see Jahzara.
6. Grolar Bear – Grizzly Bears and Polar Bears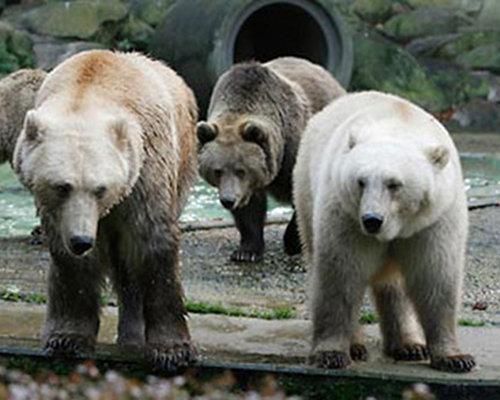 What is interesting about grolar bears is that they actually occur naturally in the wild. According to experts, the reasoning for this is climate change and global warning. That pushes the polar bears to mate and breed with grizzly bears. Also, the fact of the matter is the global warning forces the polar bears away from their natural habitat.
7. Coywolf – Coyote and Wolfs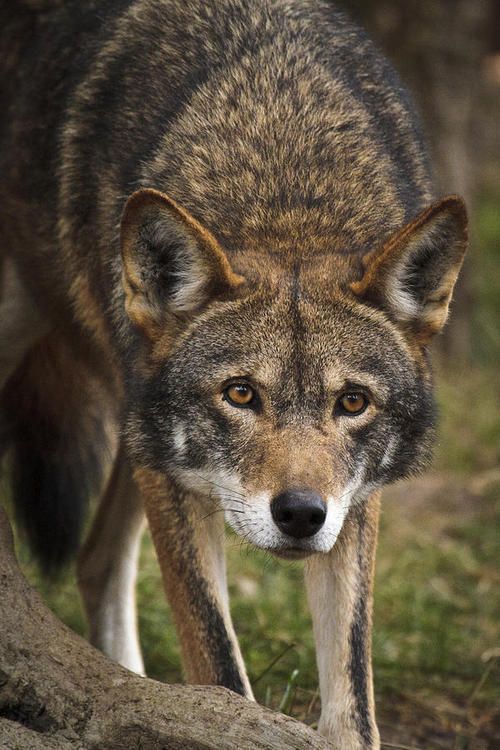 The fun thing is that coyotes are actually closely related to the eastern and red wolves, having diverged 150,000-300,000 years ago and evolved side by side in North America. That makes this hybridization that much more fascinating.
8. Savanah Cat – Domestic Cat and Serval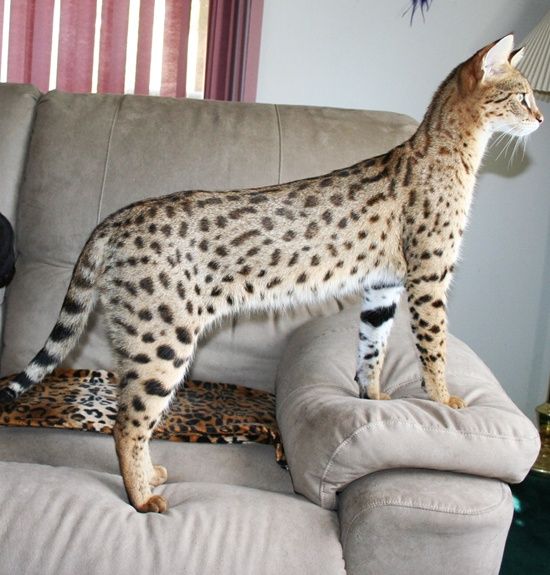 Many people have domestic cats, but only select few live with a Savanah cat. Bred with Serval, a wild cat native to Africa, the Savanah Cat is a bit bigger than regular domestic cats.
9. Beefalo – Domestic Cattle and American Bison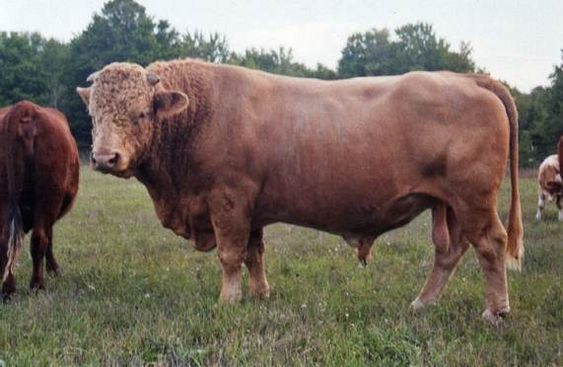 Another animal which is bred with domestic animals. The reason beefalo was created was for beef production. The American culture is highly dependent on beef, so they needed something that will satisfy their taste. The beefalo has been around since 1800. They do less ecological damage when grazing, and are heartier than cattle. The problem is, due to hybrid breeding, there are only four wild buffalo herds that are not contaminated by cow genes.
10. Hinny – Male Horse and Female Donkey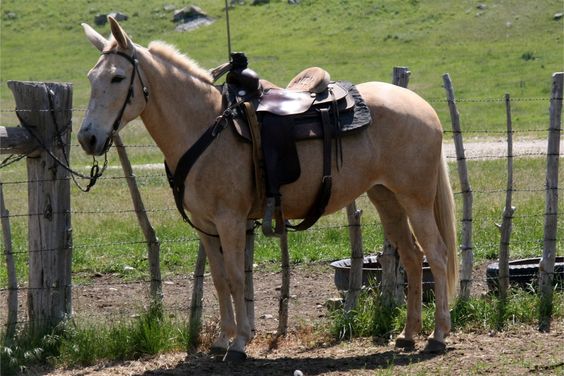 The hinny is slightly smaller than a mule. And they are also less common. And while many people believe that horses and donkeys are closely related, they are very different species with different number of chromosomes.
11. Mule – Male Donkey and Female Horse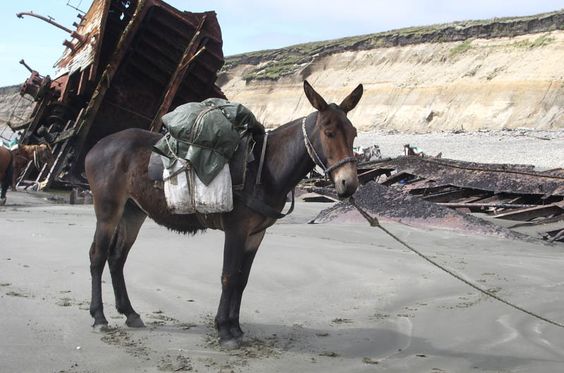 The mule was probably created so that it can carry load, but move faster than the donkey. Whatever the case, these are actually very common. The reason is simple, a mule is easier to obtain. It is worth noting that all male and most female mules are infertile.
12. Narluga – Narwhal and Beluga Whales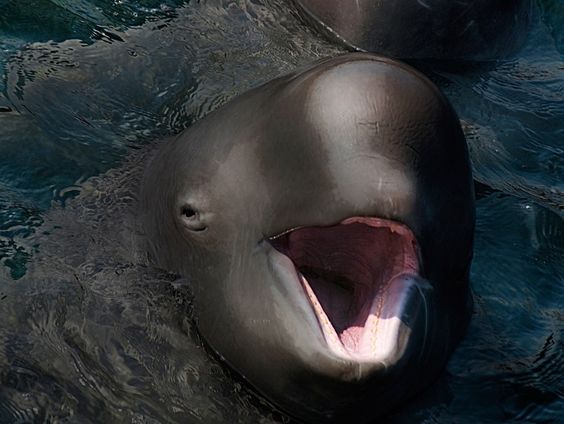 Narwhal and Beluga whales are the only two members of the monodontidae family of whales. Therefore, it is no surprise that they can crossbreed. Bear in mind, the narluga is extremely rare animal.
13. Cama – Male Camel and Female Llama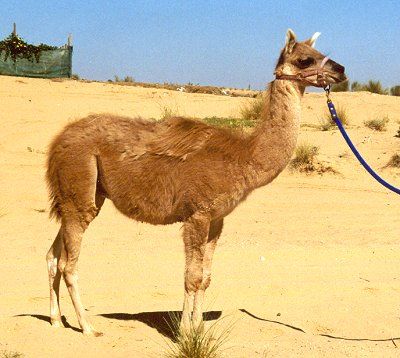 In the Arab world, the camel and the llama are common animals. So, scientists decided to give them another animal that is unique. The first one was born on January 14, 1998 at the Camel Reproduction Centre in Dubai. The reasoning was they needed an animal that has the size and strength of the camel, but also higher wool production.
14. Dzo – Domestic Cattle and Wild Yak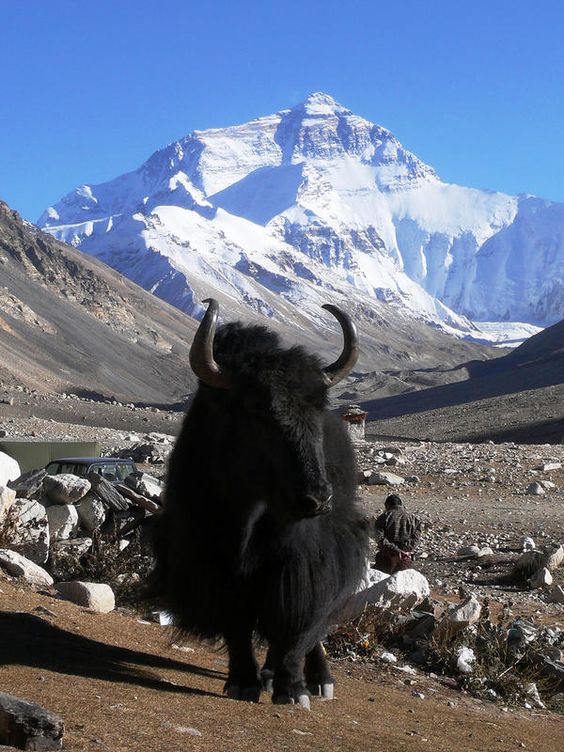 Fun fact: The name Dzo refers mostly to the male hybrid. The female hybrid has another name, dzomo. Unlike most other hybrid animals, the male version is a sterile, but the female version is a fertile animal. In Tibet and Mongolia, the Dzo was created to yield more milk and meat production. Same as with the beefalo in America, the Yak in Tibet and Mongolia no longer has pure genes.
15. Leopon – Male Leopard and Female Lion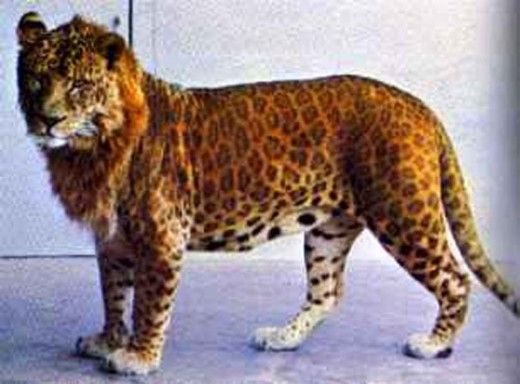 Every member of the cat family is just gorgeous. The Leopon might be a bit strange animal, but the cat still retains its beauty.
16. Wolfdog – Wolf and a dog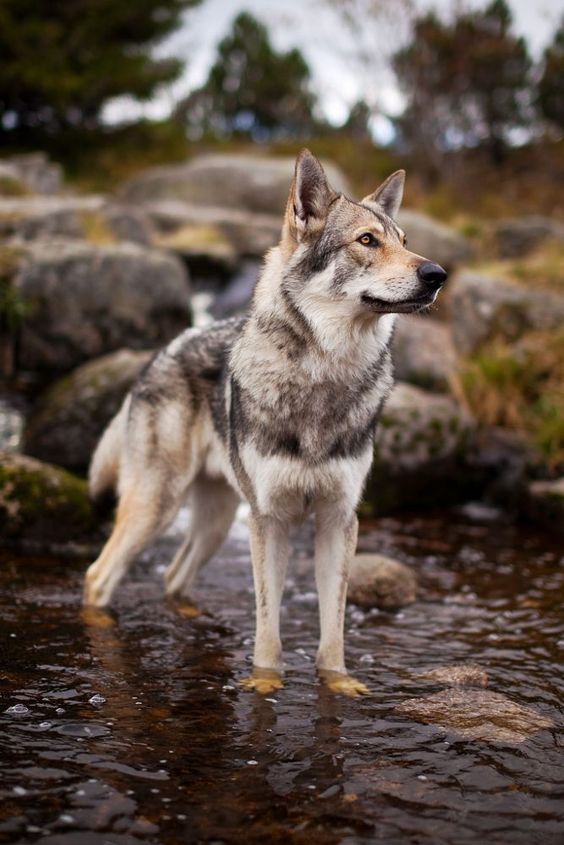 No, this is not your husky dog. While the wolf dog looks a lot like the husky, it is not the same breed. The wolf dog is a hybrid animal. According to the USDA, there are more than 300,000 wolfdogs in the United States alone.
17. Zubron  – Cow and European Bison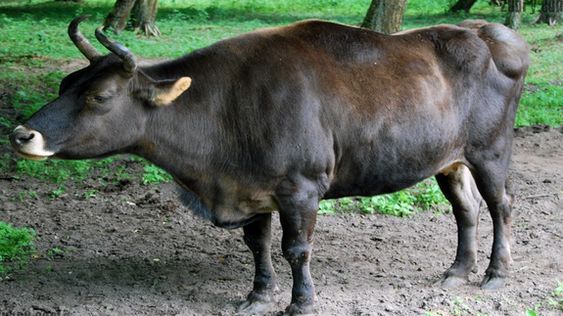 Americans have their beefalo, and Europeans have the Zubron. They are stronger and more resistant to disease than domestic cows. They were thought to be a possible replacement for cattle. However, today, only a small herd exists in a National Park in Poland.
18. The Mulard Duck – Mallard and Muscovy Duck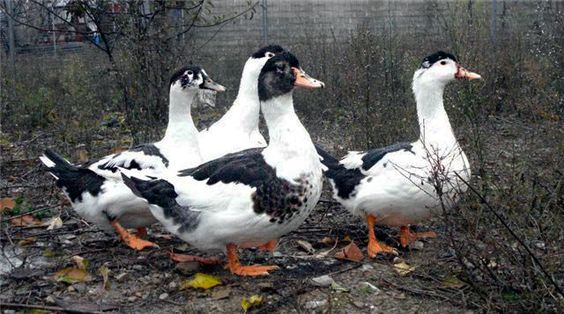 These were bred for food. Same as most hybrid animals, the mulard duck cannot produce offspring.
Love cute animals? Why not take a look at some more!
Top 13 hairless bald animals in case you were curious
Top 21 weird animals from around the world