There are a million things that can go wrong at the beach. And every single one of them can ruin your vacation. Let's be honest, we all go to a vacation to get a stress relief. And we end up more stressed than before.
The reason is all those little things that can go wrong during the vacation. And most of them happen at the beach. Today, we will look at some simple tweaks and tricks you can use to get a stress-free beach vacation.
When you go to the beach with little kids, sun is one of your biggest enemies. Babies have sensitive skin, and the sun can be harsh on them. You have to protect them somehow. Now, there are beaches that sell and rent umbrellas. But there are also beaches without such option. If the latter is the case, here is a neat trick you can use to protect your baby from the sun.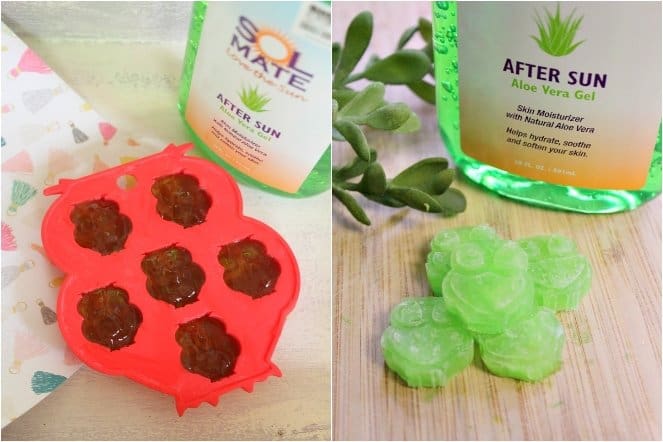 Speaking of sun and its harmful effects, I do not remember a holiday I didn't get sunburn. Probably one of the reasons is I enjoy spending time out on the sun, sometimes without sunscreen. And if that is the case with you as well, here is a relief that will come in handy. We all know aloe vera is perfect for treating all skin problems, and sunburn is one of them.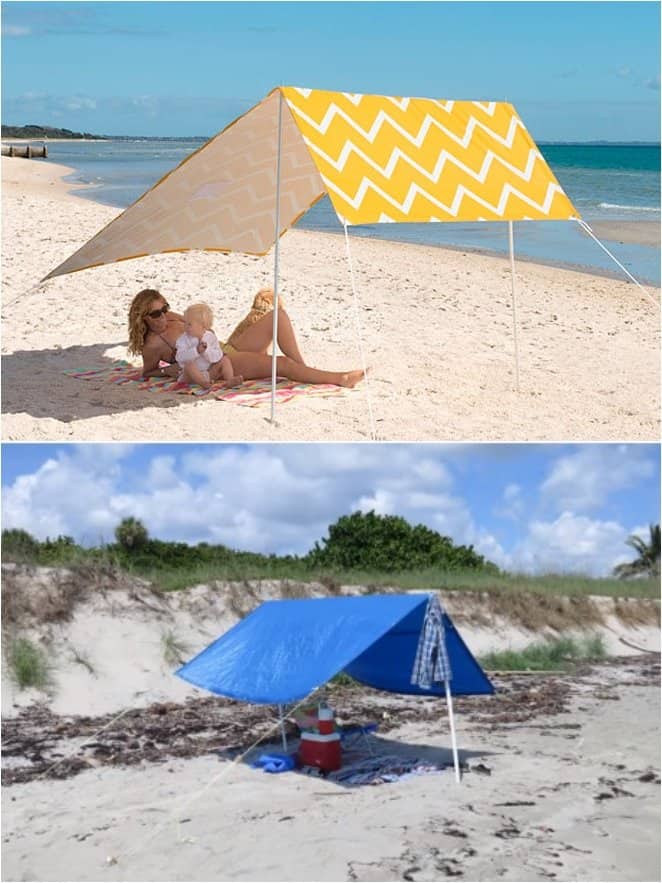 Just another way to get protection from the sun. Even better than the first case, as the tent gives you many options for storing and keeping some things safe. And it gives you much more shade.
4. "Poopy" Diaper Money Holder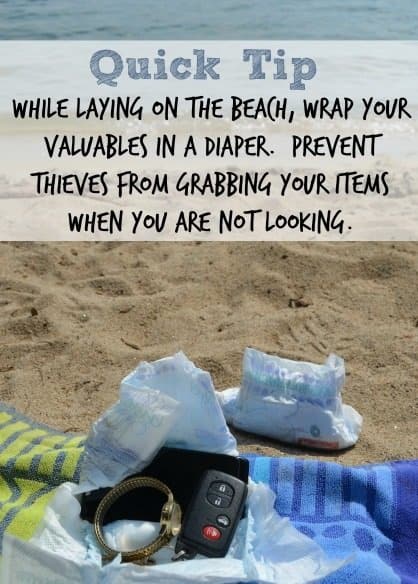 It can happen to the best and most careful of us. We tend to leave some things behind, and they we fall victims of thieves. Now, while most beaches are safe, and the best prevention is to bring everything with you, that is not always an option. If you absolutely must leave something behind, wrap them in a baby diaper. After all, there is not a theft alive that wants baby poop.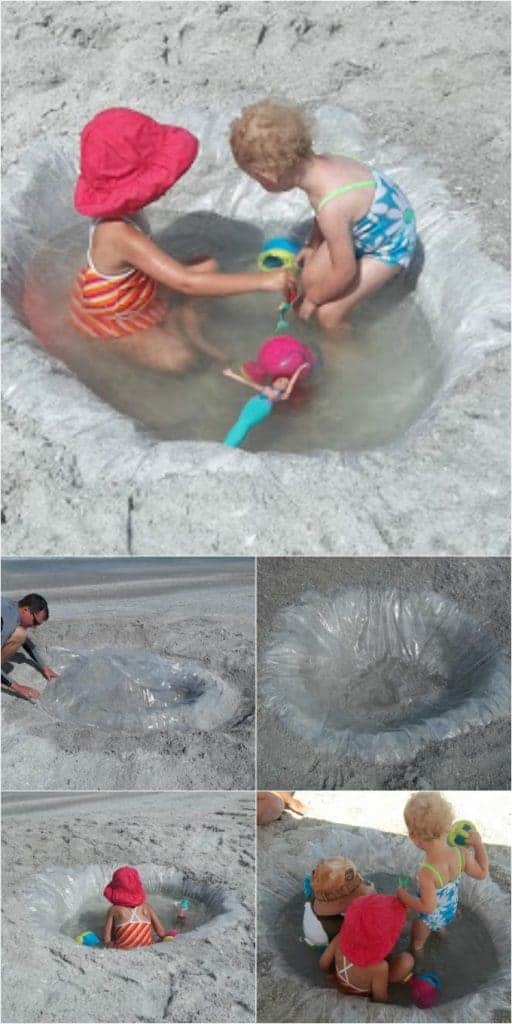 Not all babies are comfortable to go in the sea, lake, or water in general. And until they learn to swim, they enjoy playing in the sand more than anything else. A pool is a handy asset to have to keep your little ones interested.
One of the biggest mistake people do is throw everything away. We are talking about things that you find useless after using/drinking them. For example, the coffee container is one such item. Once you've drank your coffee, you can use the container to store snacks.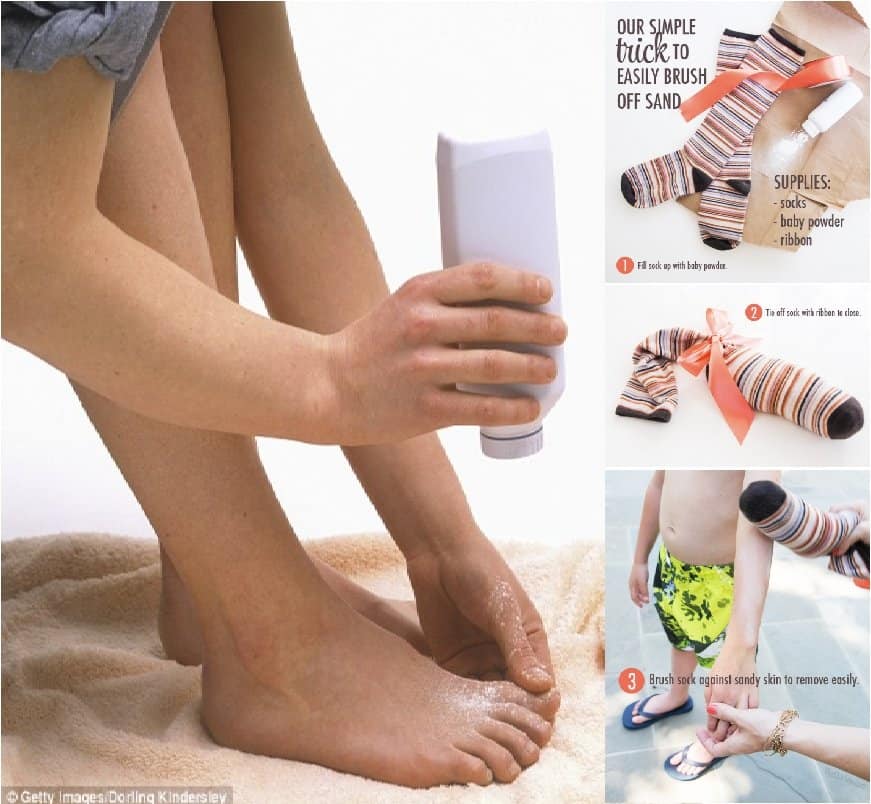 Who doesn't hate sand glued to your skin? After coming back from the beach, sand can be itchy and irritating. And sometimes, it is extremely challenging to  remove all the sand. Enter baby powder, a product you can use to be sand-free after a long day at the beach.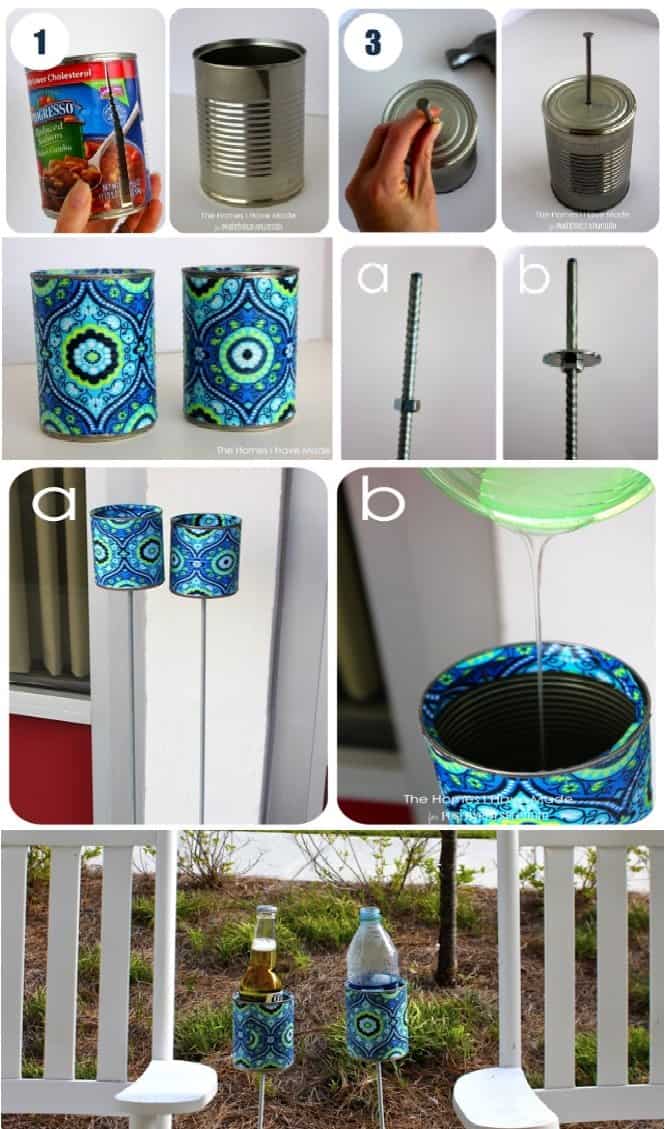 Another item you can make from recycled items. And the best part is, this trick can be used for anywhere, not just for the beach. Use the same trick for drinks holder in your garden, or while you are out in the mountains.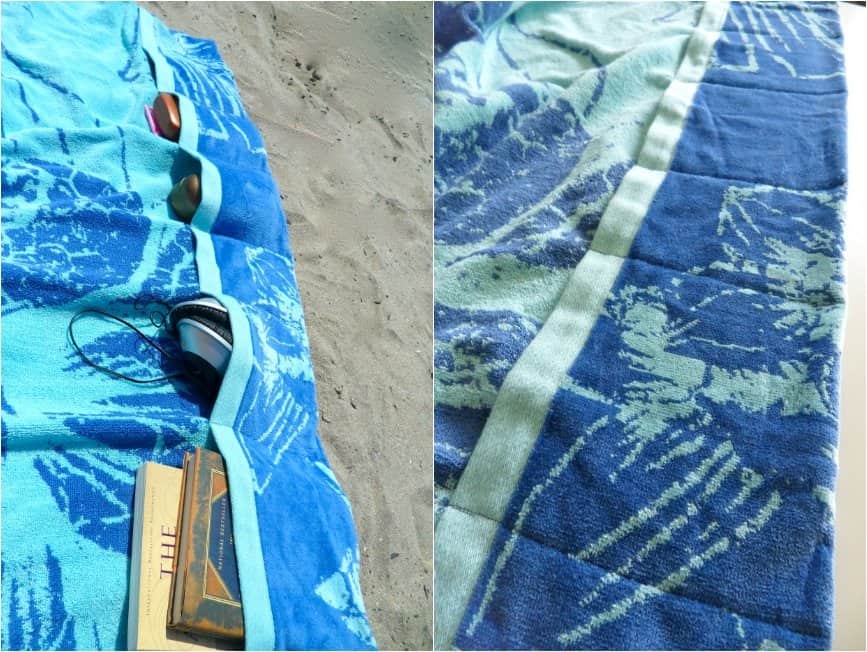 If the weather is windy, you know your towel can just "fly away". Well, no longer. With a simple trick, you can keep your towel in place, even when you are swimming.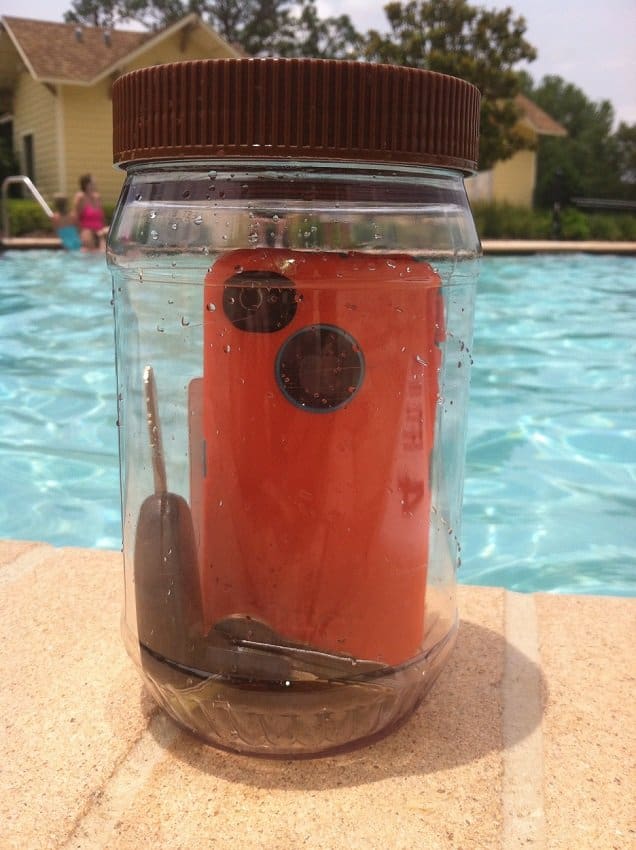 Now you might think, wait a minute, condensation in the jar and so on can make my phone moist. And moisture can damage the phone. Do not worry. I know you have some fears about the practical usage of this trick, but trust me, it works. And your phone will be safe and secure. The goal of this trick is to keep your important things in a safe place.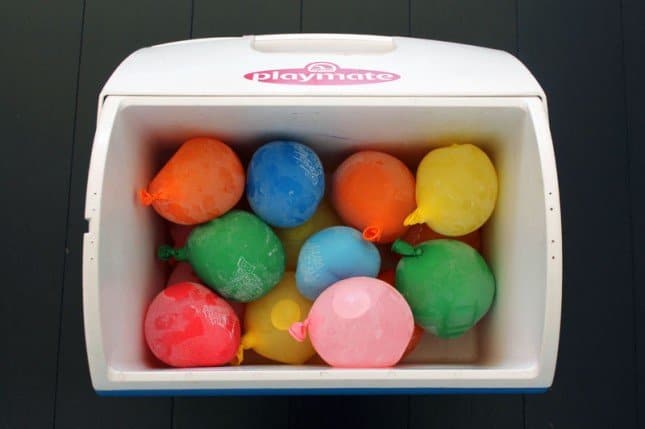 One thing you can never have enough at the beach is cool drinks. I think I can drink a refreshing beverage every 5 minutes. Especially during the peak sun. Buying drinks at the beach all the time can be quite expensive. So, make yourself some free drinks at home, and bring them with you.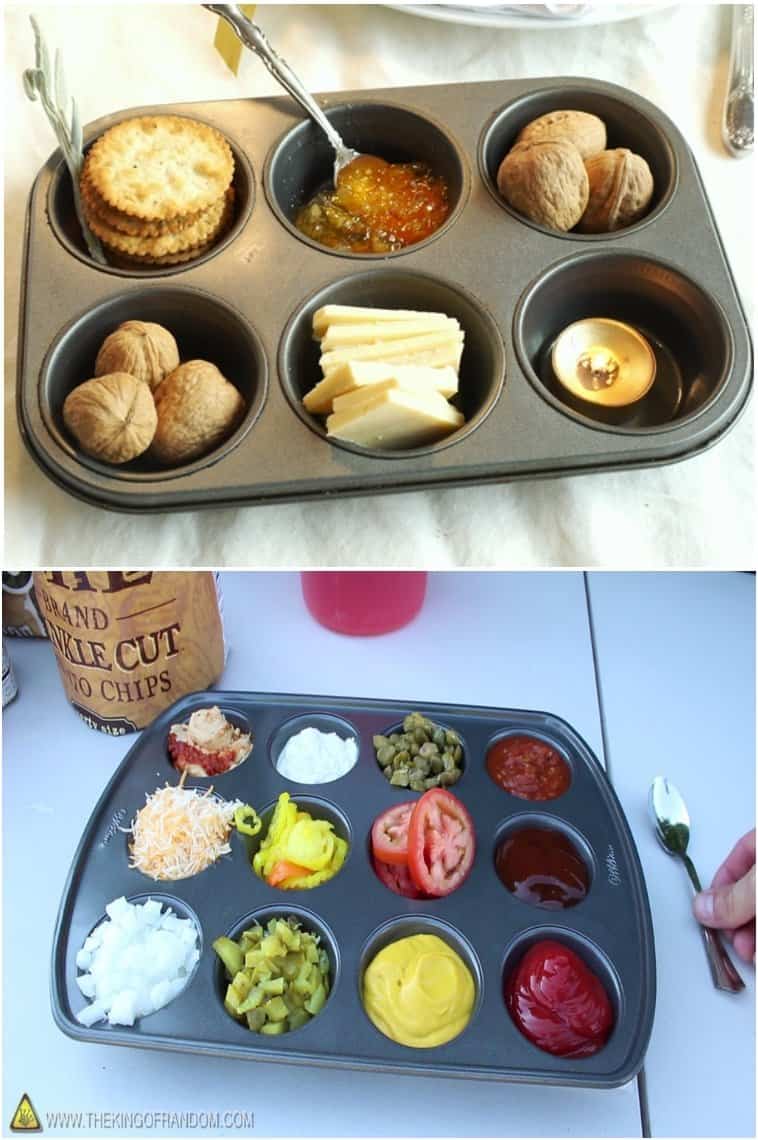 A muffin tin can store almost anything you can think of. If you prefer making sandwiches at home, and not buying at the beach, you want some condiments for sure. Whether you want some sweet or savory condiments, the muffin tin can store them.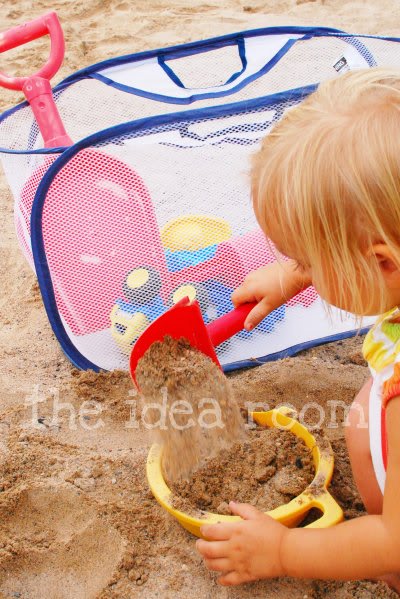 Those of you with children know how messy it can get at the beach with all those toys flying around. Therefore, I recommend finding a way of keeping the toys close and organized. When you have little children, one of the key aspects is to keep toys organized. And this is just one way to do that.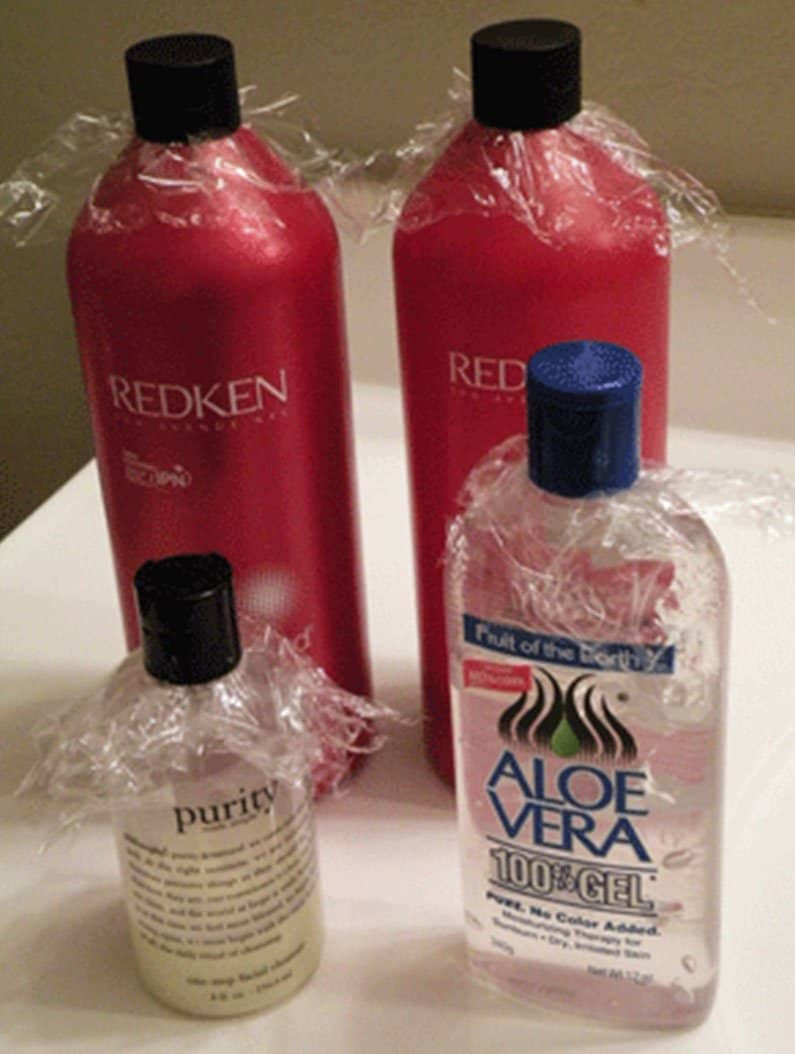 Simple and neat trick that you might think it is useless. But I think every one of us has experienced leakage at least once. We need this trick.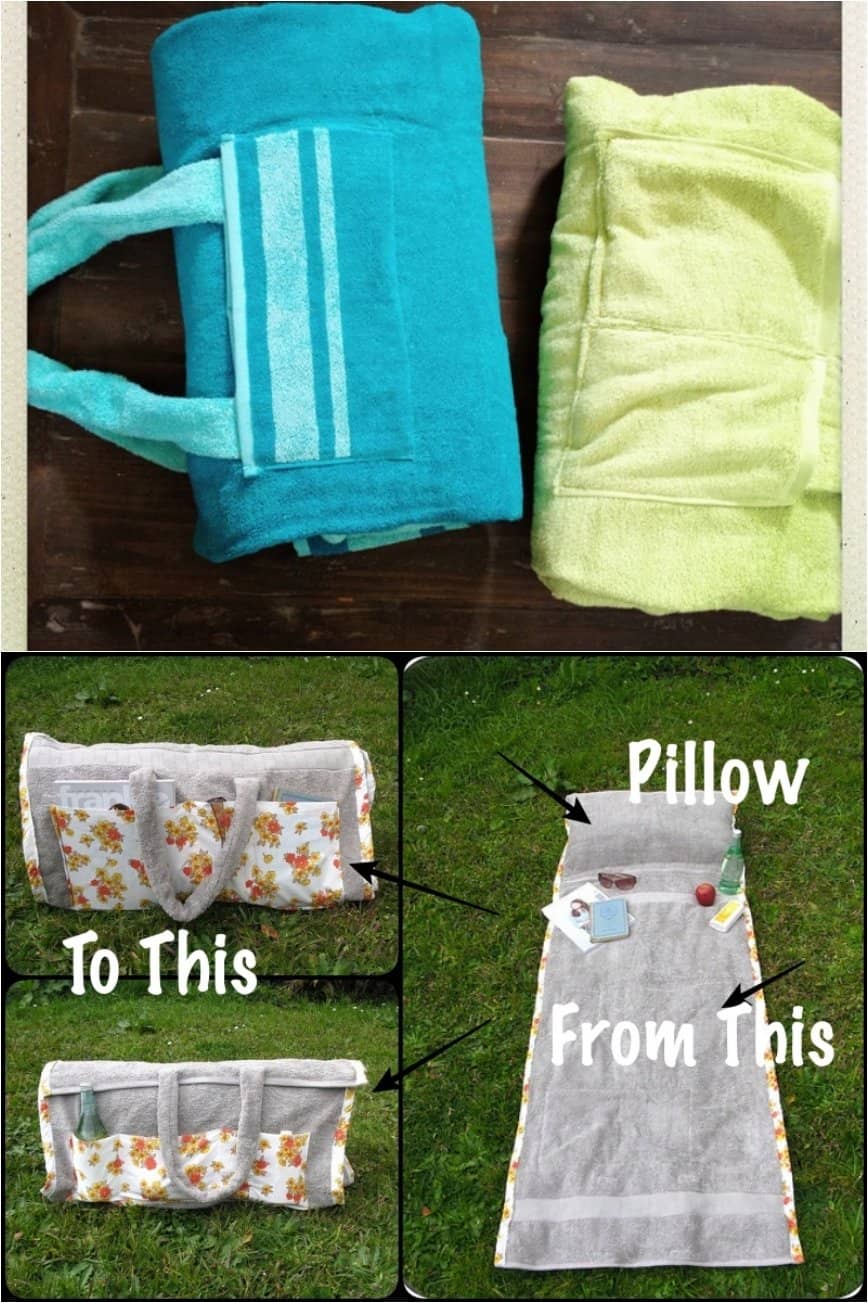 For all that ladies out that there want to get some tan, I give you the pillow towel. You know you want to stay and lie at the beach all day. The pillow makes your tanning that much more comfortable. And it allows you to transform your towel into a bag.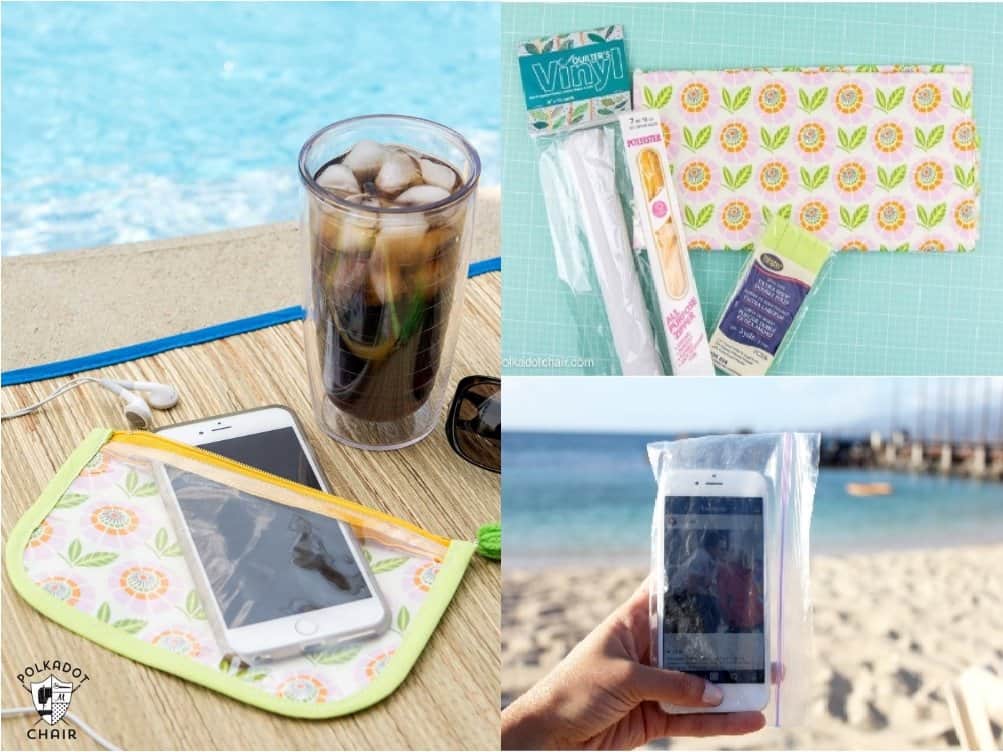 Remember when we talked about keeping the phone in a jar earlier. That is one way to protect your electronics. There are so many other ways, and I want to make sure your phone, tablet, camera, and other electronics are safe from harm. Water can be damaging to electronics, we all know that. So, keep them protected.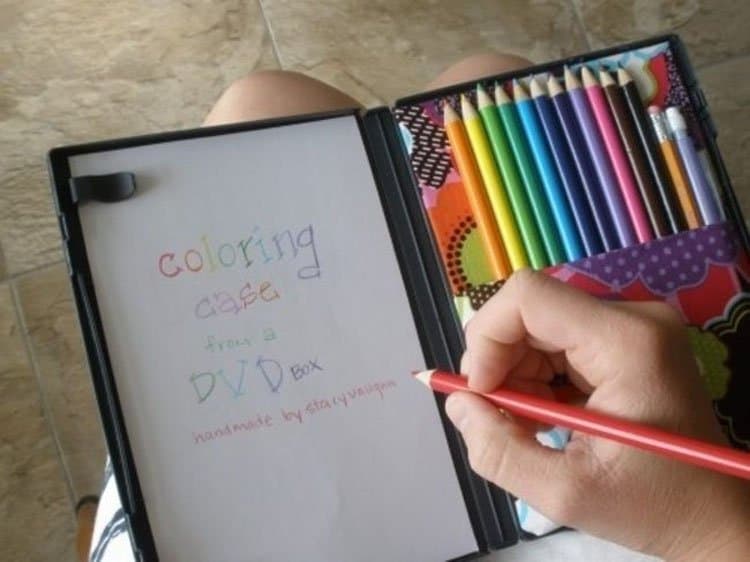 We finish off with a project that will keep you entertained at the beach. For all the artistic people out there, here is a way to bring your pencils with you. They will be safely stored, and ready for whenever you feel in the mood for drawing, or writing, or anything in between.