One can safely say that Marilyn Monroe was the first famous curvaceous woman. She loved her curves and wore them with confidence. Men loved her curves as well. But somewhere in the 1990s and the early 2000s, curves went out of fashion, and the wafer thin model took over.
...
In the past few years, however, we rebirth of the hourglass figure, same as in the days of Marilyn. Women nowadays are getting back to the hourglass figure, the jaw-dropping curves and they again wear them with confidence. Here are 15 ladies in Hollywood that have curves to die for.
Kat Dennings
You'll come for the curves, but you'll stay for her beautiful and trademark 1940s hairstyle. The soon to be 30 actress doesn't have any special tips how to get the body she has. The only thing she does is try hard to stay away from junk food, as every now and then she enjoys a cookie or cake. Meditation calms her down, and she stays away from people who smoke and drink. Her curves are just half the story of her sex appeal. Combined with her ample amount of cleavage, Dennigs certainly turns head around when she walks the red carpet, despite her 5'3" height.
Christina Hendricks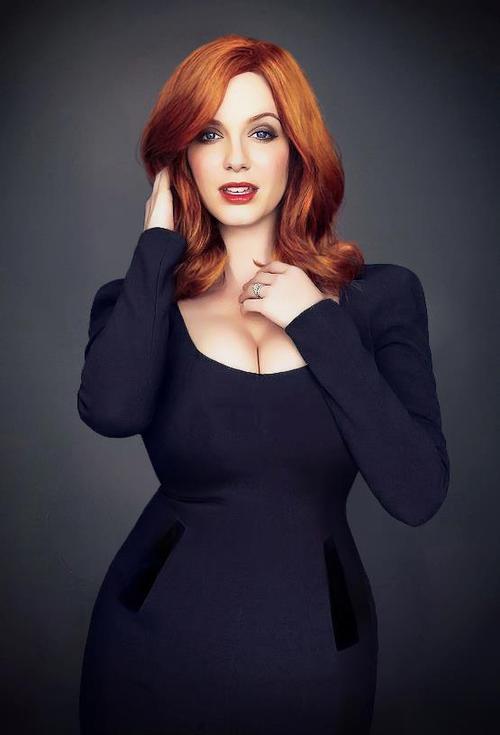 Many people watched the Mad Men TV show just so they can get a glimpse of Hendricks body. This red hair beauty has everything, from curves to cleavage. The bombshell beauty brought back the Old Hollywood glam to life, and she proudly "wears" it. But if you thought she had it easy her entire life, you are wrong. As a child she teased in high school. Fun fact: Hendricks was blonde up to her 10th year, when she started coloring her hair red.
Beyonce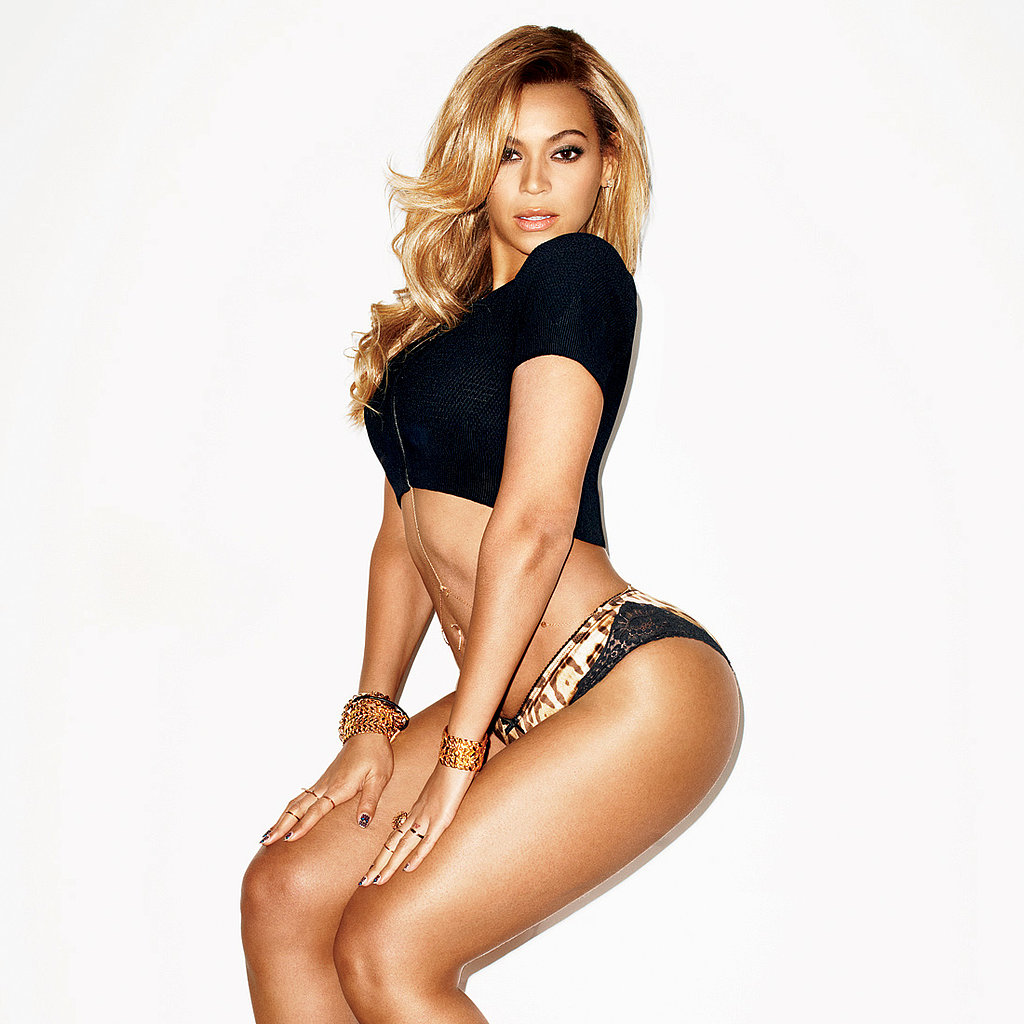 She practically invented a new word for her curvaceous figure. The term "bootylicious" which she and her colleagues from Destiny's Child invented back in the days is still the one used to describe her body. She proudly encourages other women to show their curvaceous body, and one can safely say Beyonce should get lots of credit for bringing the sexy curvaceous body back to life. She was voted one of the most beautiful women in the world by different magazines in an era of thin and skinny looking women. If that is not an achievement, I don't know what is.
Scarlett Johansson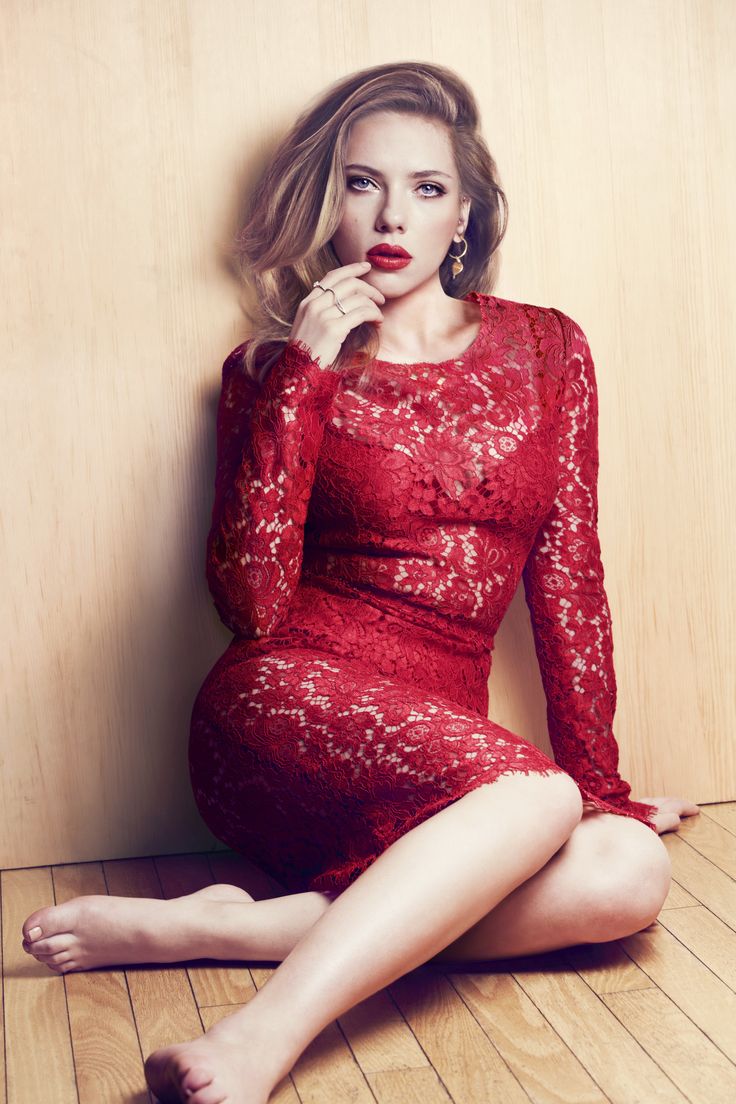 On first glance, you might not notice her curves. The reason is simple, Scarlett has perfected the hourglass figure to levels nobody thought possible. Her long, blonde hair goes perfectly with her curves, giving Scarlett an innocent look under which you'll find woman that will drive you crazy. Her role in Marvel's movies as the Black Widow is the perfect embodiment of Scarlett's character and body.
Jennifer Lopez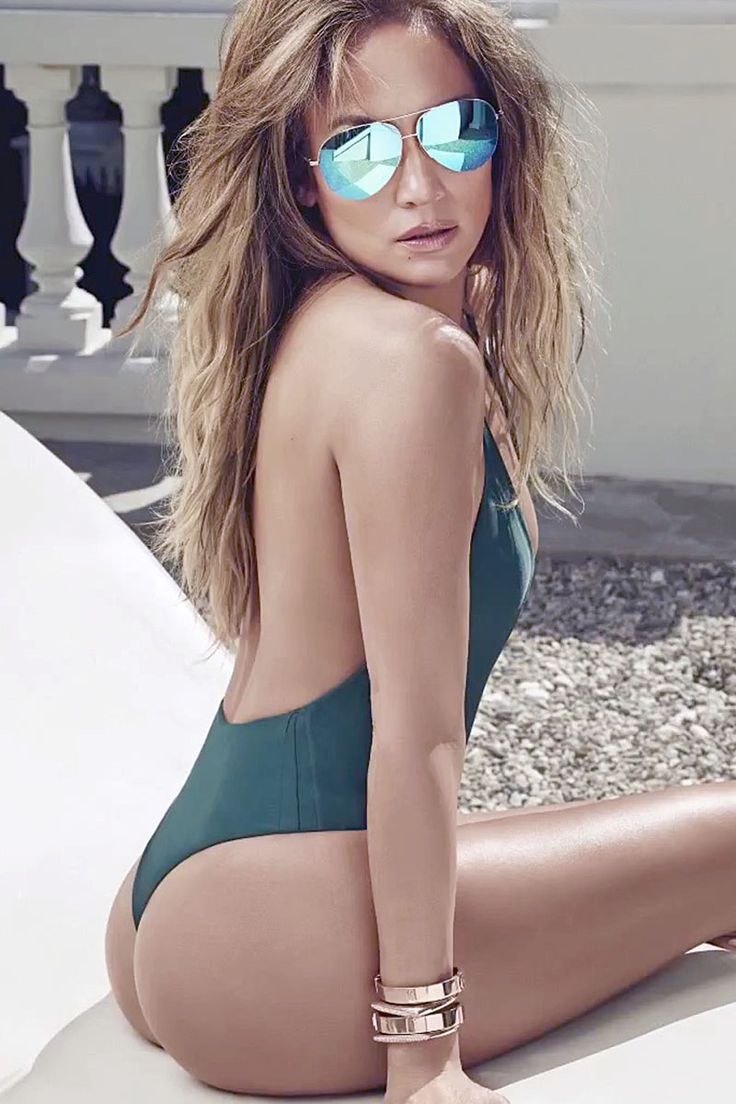 Before there was Beyonce, there was J.Lo, the girl known mostly for her butt. Coupled with flat stomach and toned stomach, J.Lo had the body every girl wished for. And when she showed it in bikini bottoms and tank top in her famous hit "My Love don't cost a thing", girls and women went crazy. Seducing and mesmerizing with her dance moves, Lopez was and still is one of the most beautiful women in the world. Even with 40+ years, J.Lo can still bring the house down, as evidenced by her performances at MTVs.
Nicki Minaj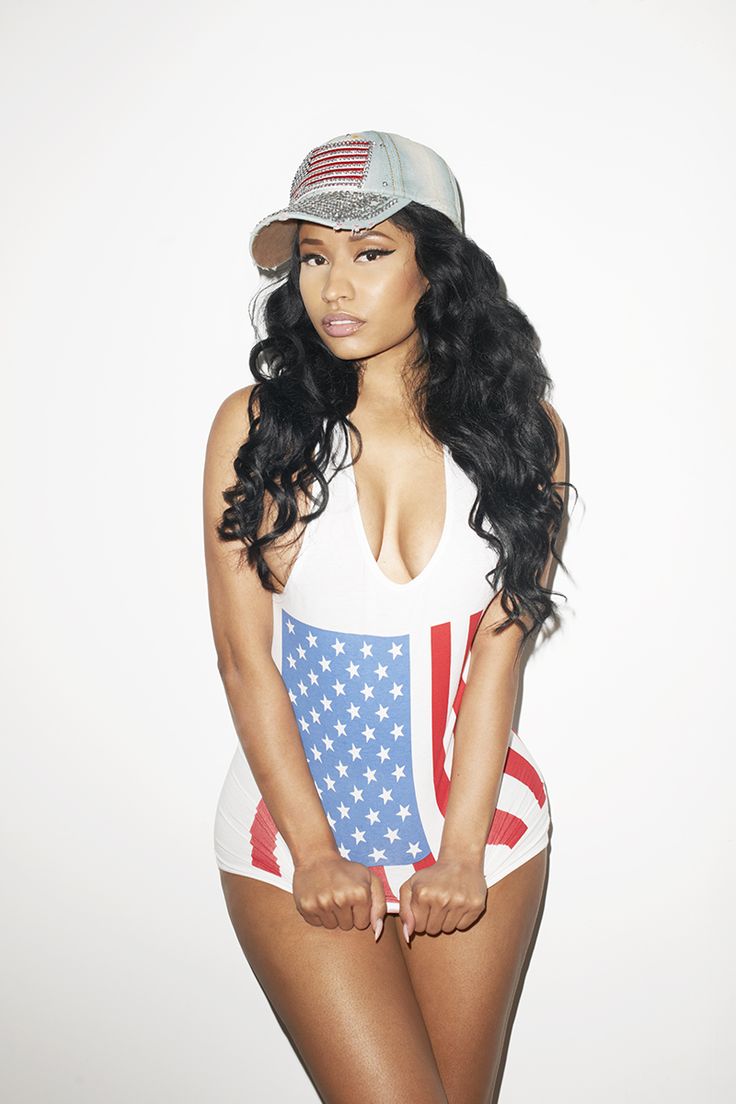 Minaj is the girl that is continuing the legacy of Jennifer Lopez, a hip-hop artist with curves to kill for. There are people trying to discredit her body, stating that she had several surgeries to get the curves she has, but even if that is the truth, who and why should blame her? The fact of the matter is Minaj rocks her curves with confidence, and with her performance in the video "Anaconda", Minaj invented twerking.
Salma Hayek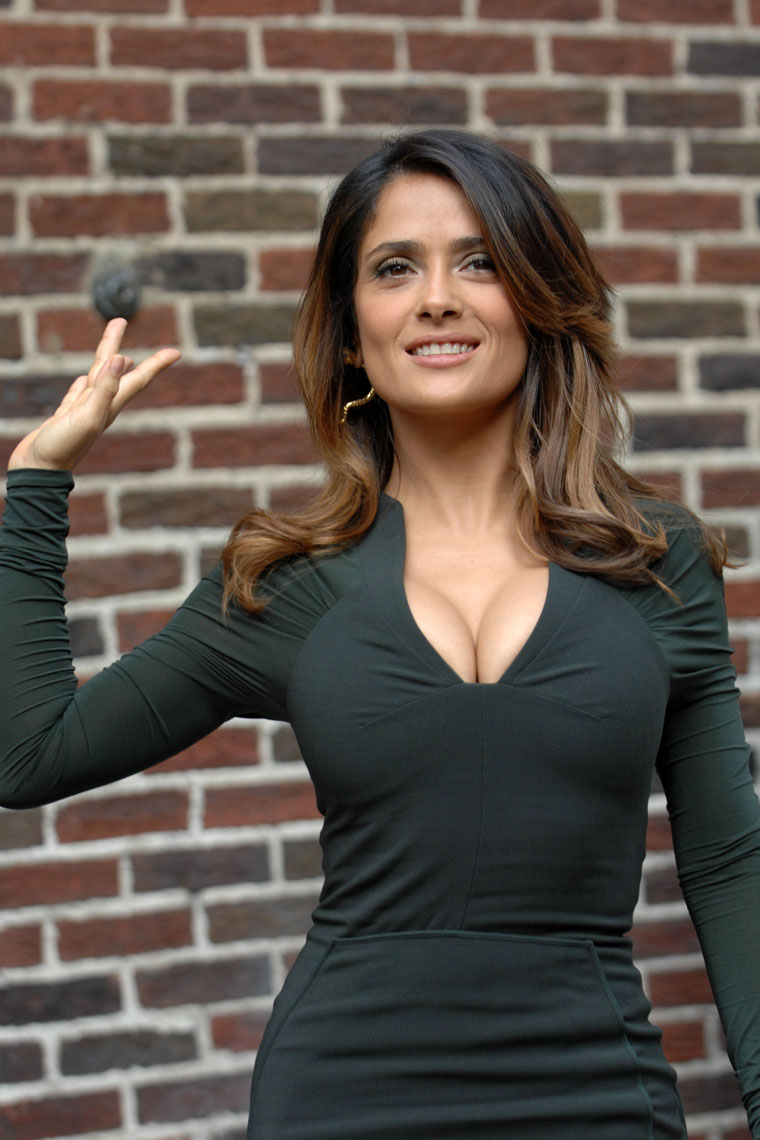 This bombshell beauty will turn 50 years this fall, but that doesn't stop her from looking gorgeous and stunning at the red carpet. The older generation remembers her for the role in "From Dusk Till Dawn", the Quentin Tarantino movie that certainly sky rocketed several actors. In 1999 she founded her own production company, Ventarosa, showing that Hollywood beauties can be more than just a pretty and sexy body. Hayek is one of the most successful women in Hollywood, not just with her acting, but also business career.
Kim Kardashian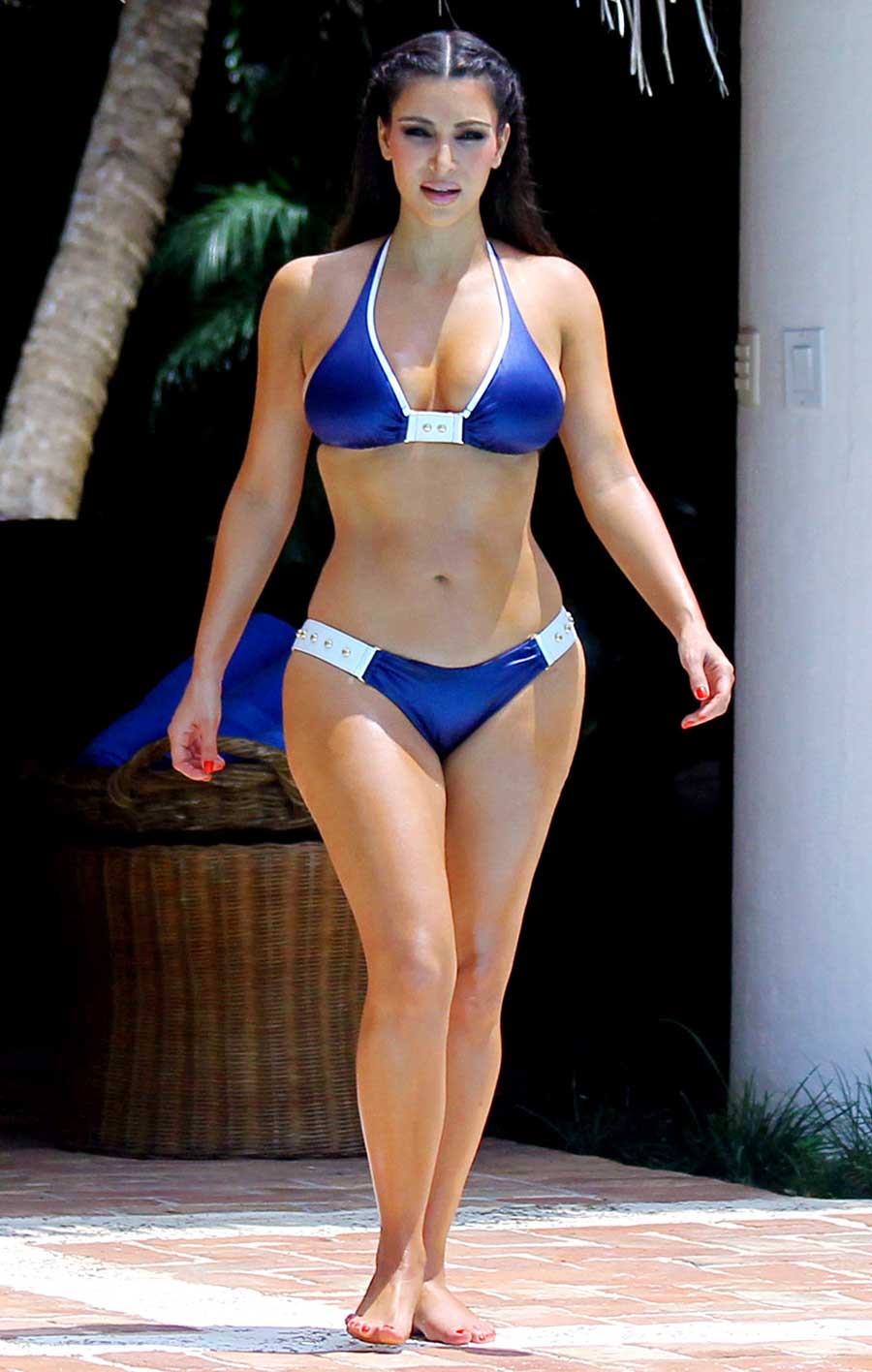 You either love her, or hate her, there is no middle ground when Kim Kardashian is mentioned. Some discredit her as untalented woman that is neither an actress nor a singer, nor anything in between. She is simply a celebrity with a beautiful curvaceous body. Some might remember her home video that sky-rocketed her to the A-list of Hollywood, but in reality, her family name did more of the heavy lifting. Same as Minaj, Kardashian is "accused" of surgical operations to her body, but she doesn't mind. Kim K is definitely one of the most controversial celebrities. Earlier this year, she showed her naked body in a selfie, showing everyone what they wanted.
Tyra Banks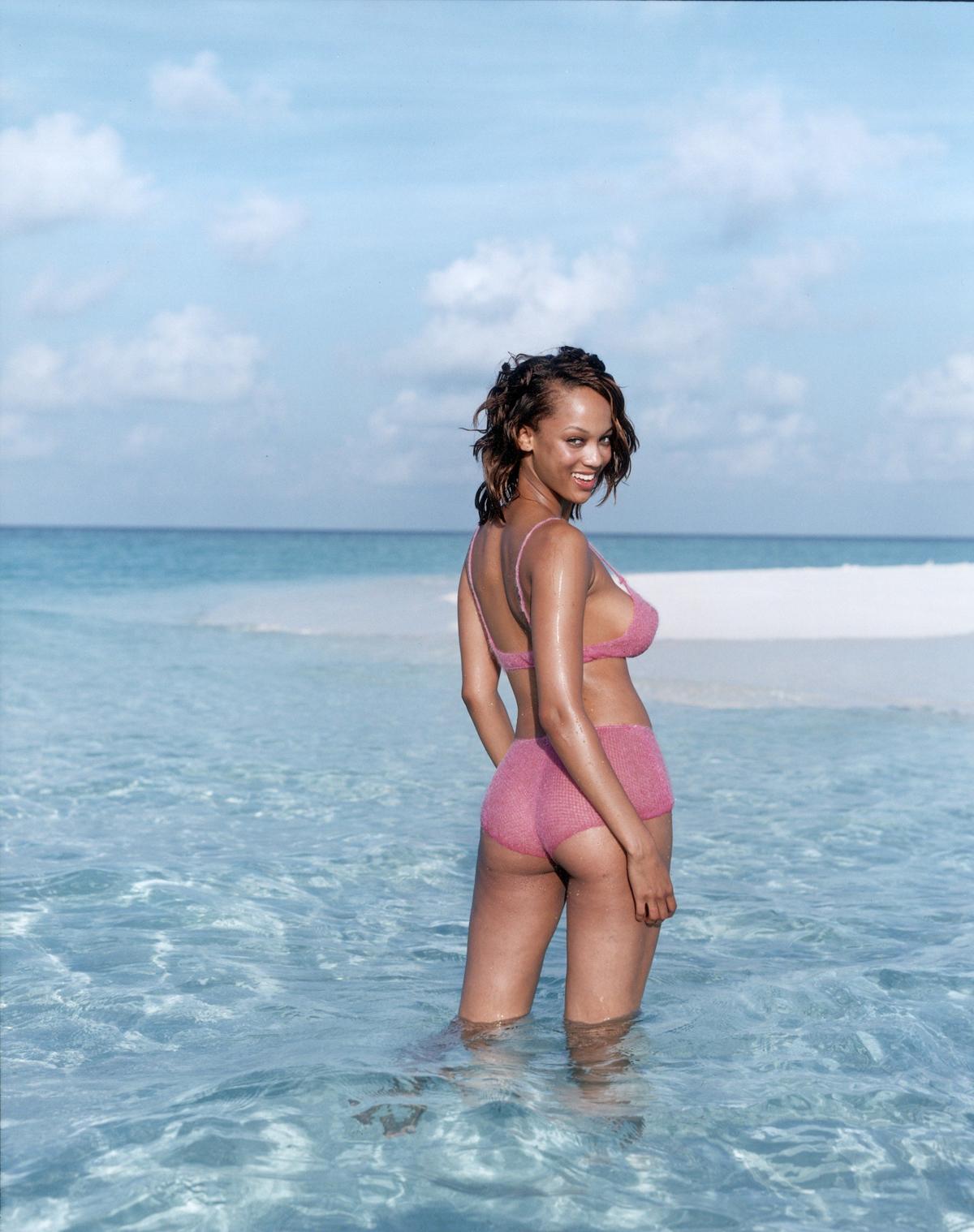 In the 90s and early 2000s, skinny models were the gold standard at fashion shows. Think Kate Moss and Eva Herzigova. And in those years, Tyra Banks was the one bombshell beauty that wore her curves with confidence. Banks was one of the Victoria's Secret Angels, and if that is not a statement to your beauty, I don't know what is. The fun part is that Banks was skinny when she was young and got her curves only when she hit 19 years old.
Marilyn Monroe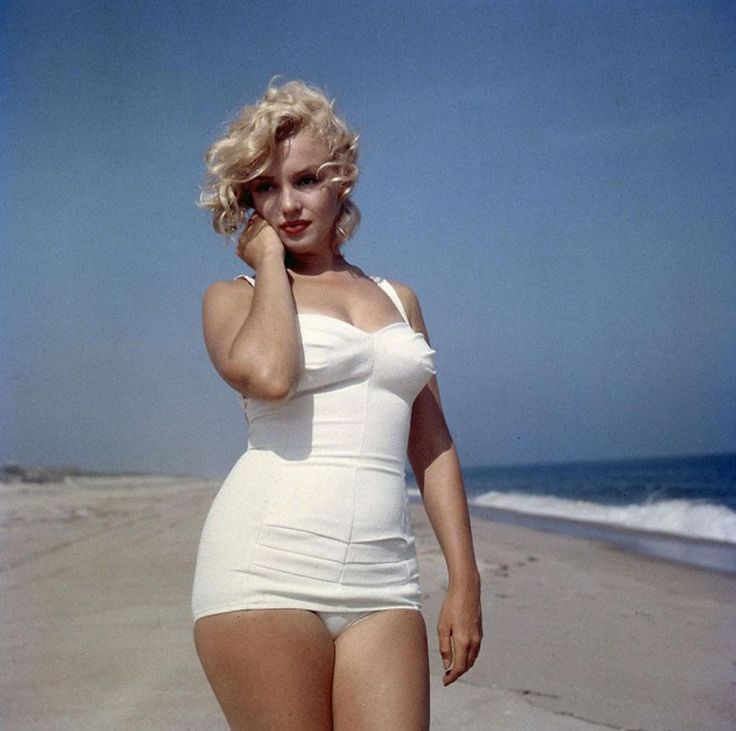 The original curvaceous woman, Monroe was often imitated, but never duplicated. She set the bar high for curvaceous women, with her blonde hair, charismatic character, and a $1 million smile. Marilyn completely changed the media scene. Back in her days, skinny and thin girls dominated the media scene, but similar as in recent years with J.Lo and Beyonce, Marilyn changed the view on curvaceous women in the early 1940s and 1950s. Even president John F. Kennedy couldn't resist her.
Jennifer Love Hewitt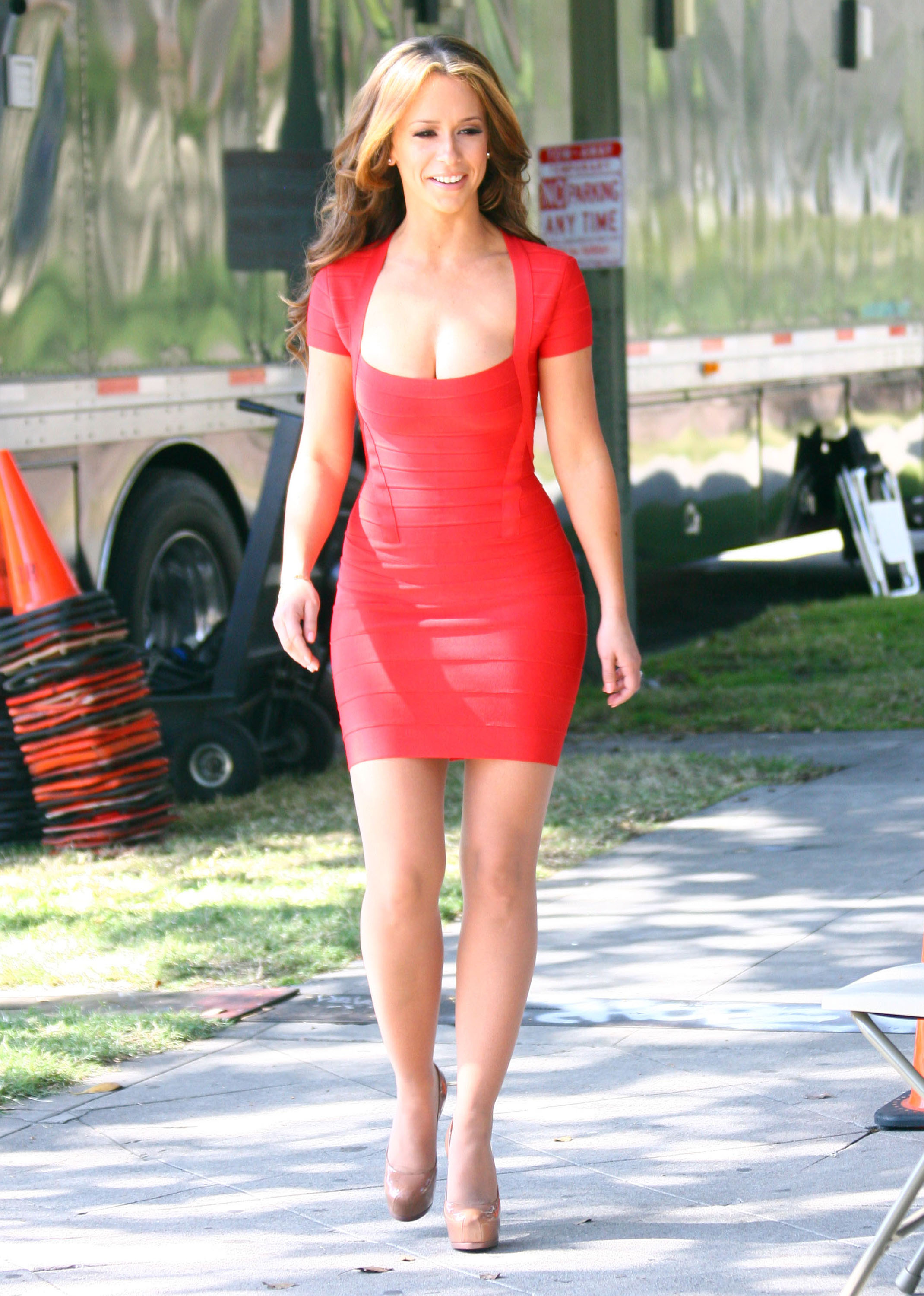 Jennifer has that perfect face of the girl next door, a girl every high school boy dreams of. She will definitely go down as one of the most beautiful ladies in Hollywood. Jennifer started performing when she was just three years old, at a local fair in Texas. Her mother moved her to Los Angeles, believing in her talent, where she was star of several teenage movies. Her big break, however, came in a surprisingly good movie, "I know what you did last summer".
Iggy Azalea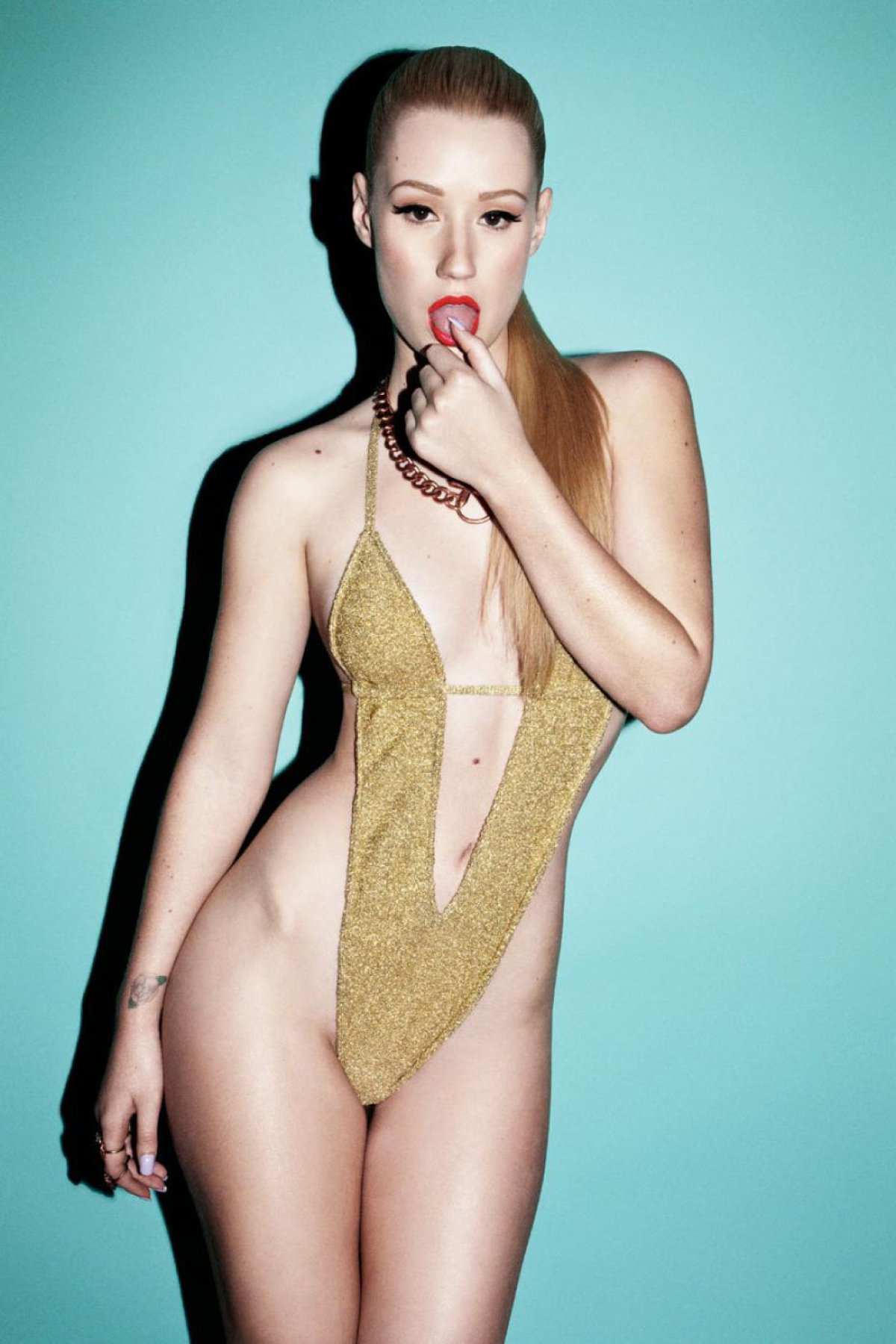 No surprise Jennifer Lopez chose Iggy as co-star in her music video "Booty". A music video that can be classified as soft erotica, Iggy and J.Lo rocked their bodies wearing nothing but sexy one piece bikini swimsuits. Azalea has worked in the music business for several years, but it seems like she came out of nowhere. Together with Minaj, Azalea is breaking all types of stereotypes for women in the rap industry.
Amber Rose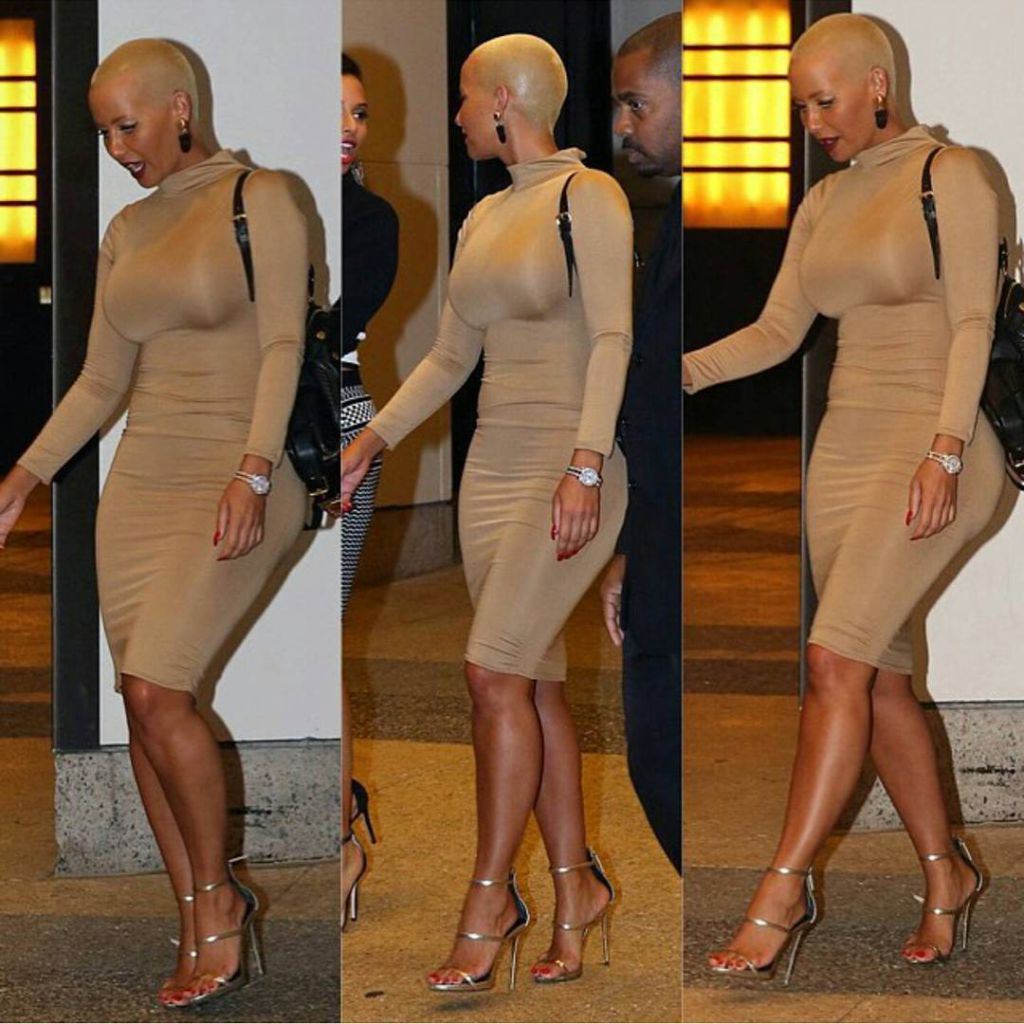 Just because you are a mother, and you have broken up with your boyfriend, doesn't mean you shouldn't look fabulous. Amber Rose broke the internet when she posted a photo of her in a barely covering anything bikini on Instagram, showing she is all right, despite what happens in her life. A model and a designer, Amber is a perfect example of a woman using her body to get recognition, and then showing that you can be a business woman with more than just a sexy body.
Kelly Brook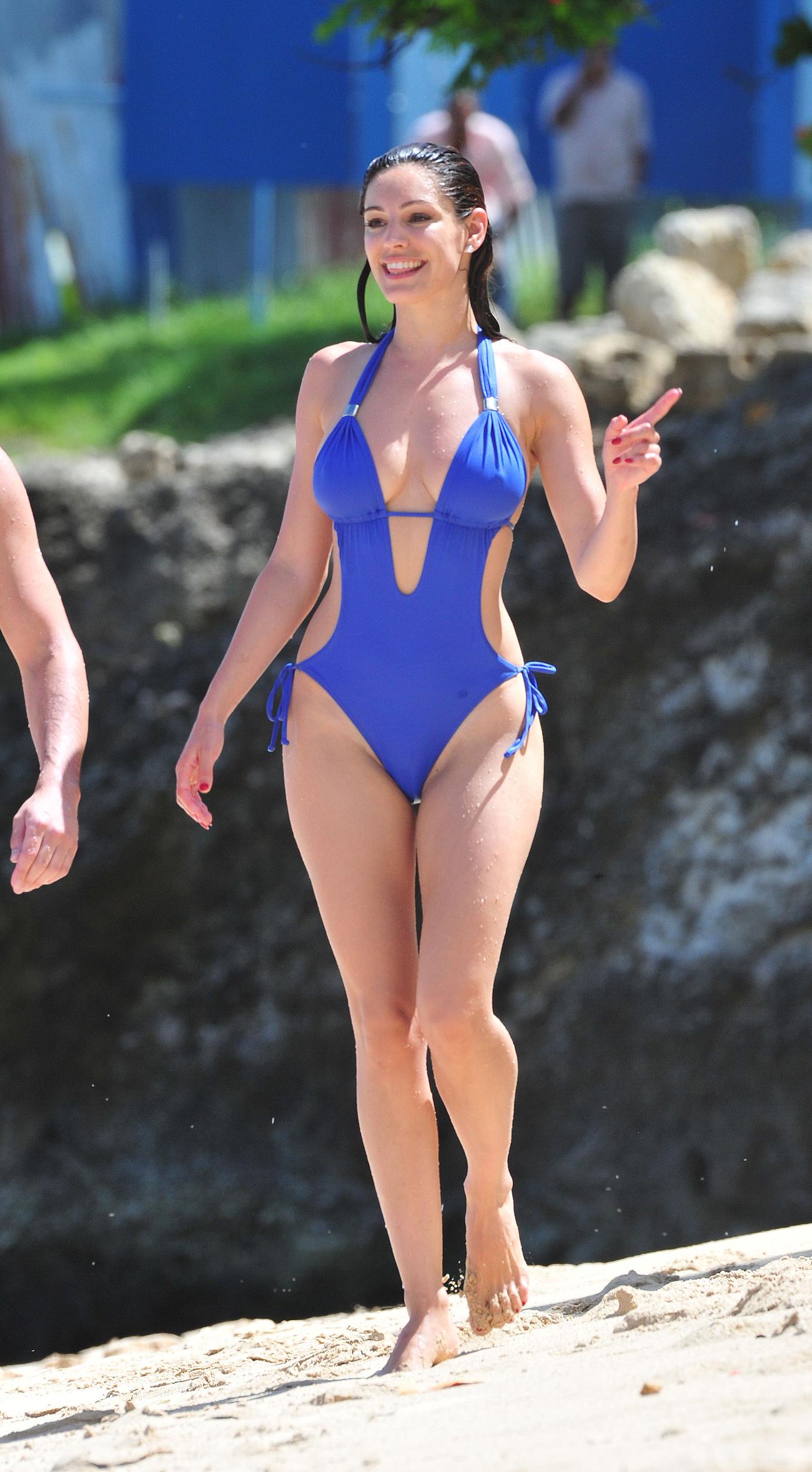 Actress, model and a television presenter, Kelly Brook has the perfect hourglass body, with curves there, tiny waist, and cleavage that will get the attention of everyone glimpsing at her. Her body was even the poster child of PETA, as the bombshell beauty showed her love for animals posing nude with her body painted in scales.
Mariah Carey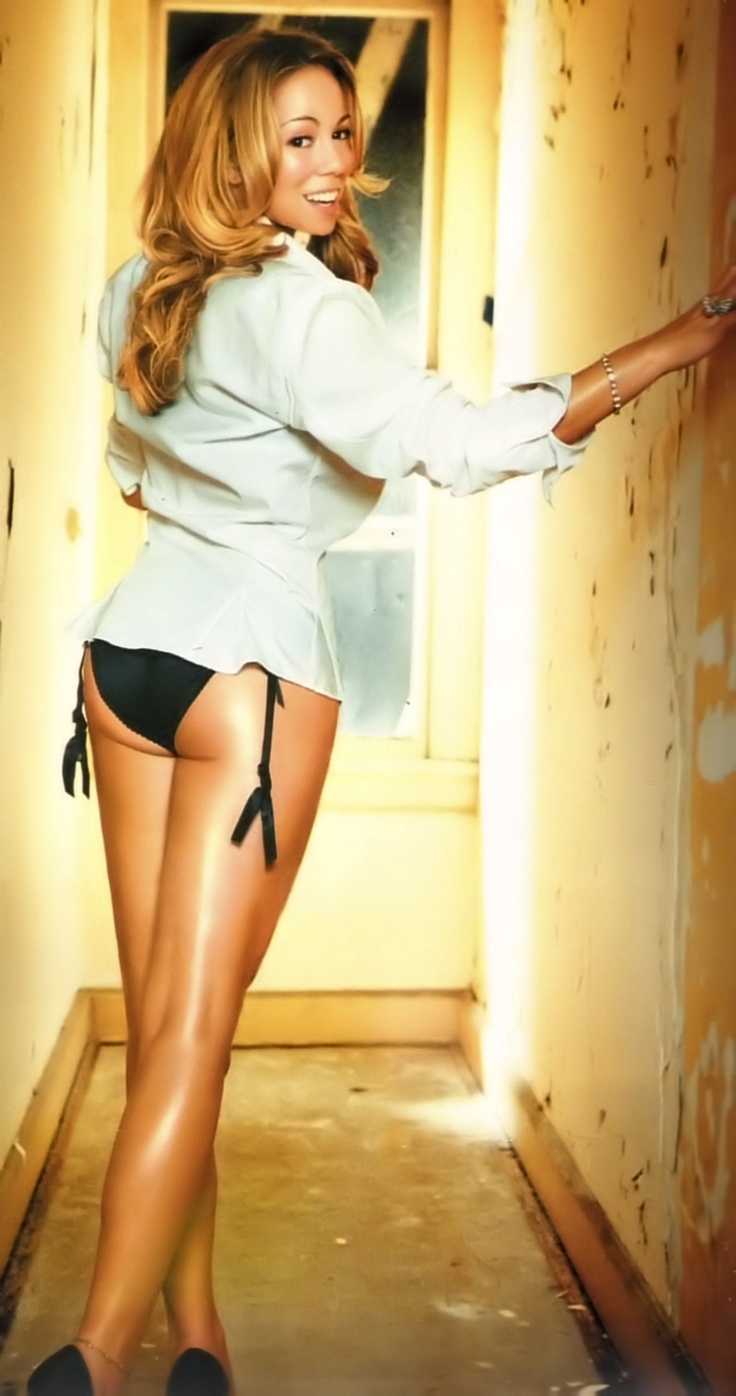 Mariah has curvaceous body that can rival J.Lo and Beyonce, but because of her laid back personality, character and songs, she hasn't gotten the recognition as those two. She is all class and sass, and despite not being in the spotlight as other singers, she has sold more than 200 million records, making her one of the best-selling artists. Her song "All I want for Christmas is You" has become the poster child for Christmas songs.