Our animal buddies surely know when their deed is acceptable or not. And while they thought no one was looking, these pets caught red-handed with their crimes are melting in guilt and shame!
Fortunately, owners were able to capture these 'wasn't me' expressions of their domestic buddies and they are more than hilarious. From stealing breakfast to pick-pocketing their human's bags, these animals just made some of the most epic guilty faces ever!
Here are 15+ photos of the funniest pets caught red-handed with their crimes.
1. My German Shepherd Isn't Allowed On My Bed. When I Caught Him He Rolled Off And Tried To Act Casual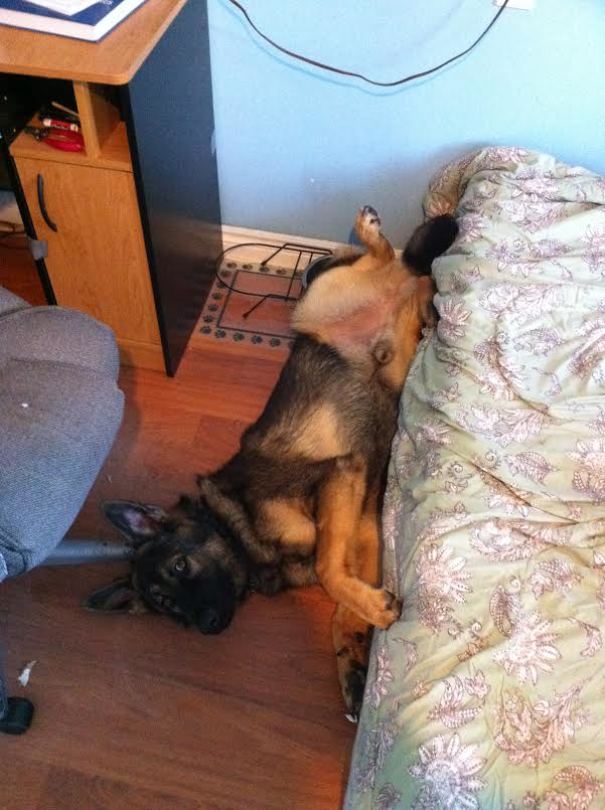 2. Caught Him Trying To Pickpocket My Moms Purse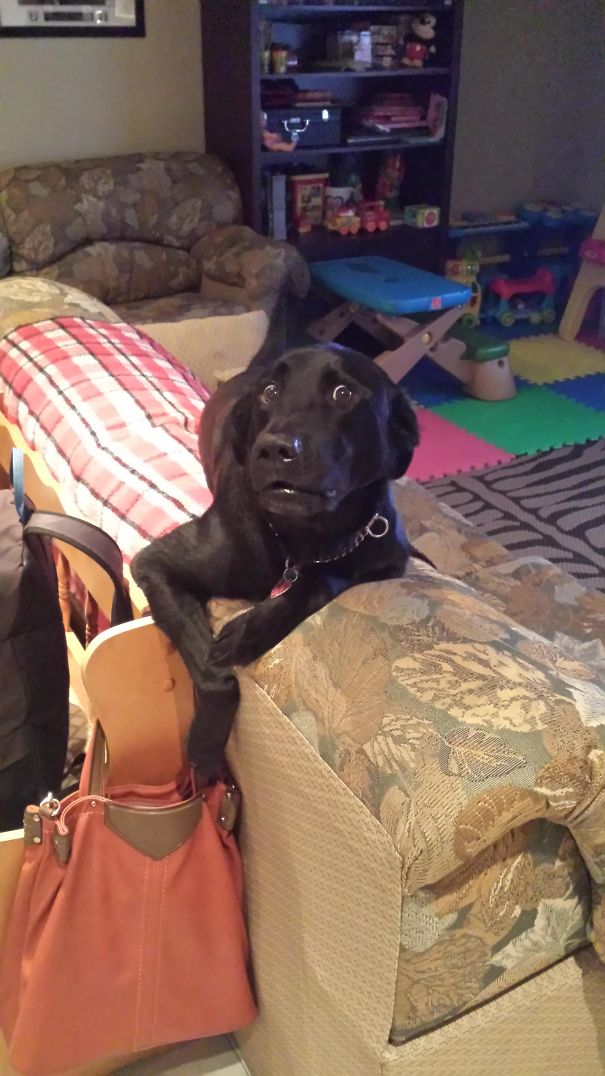 3. Doesn't Even Regret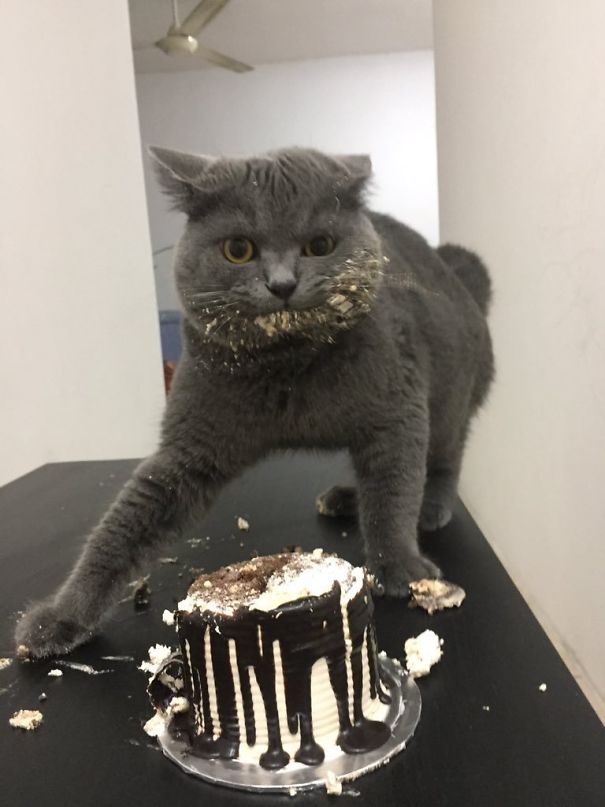 4. Somebody Wants My Breakfast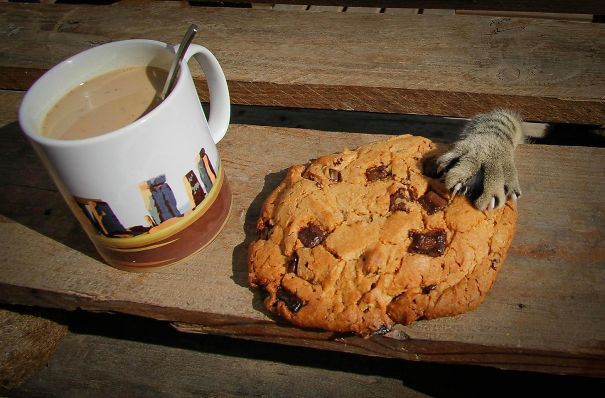 5. Scout, Pretending To Be Asleep To Get Closer To Stealing My Breakfast (Look At His Left Eye)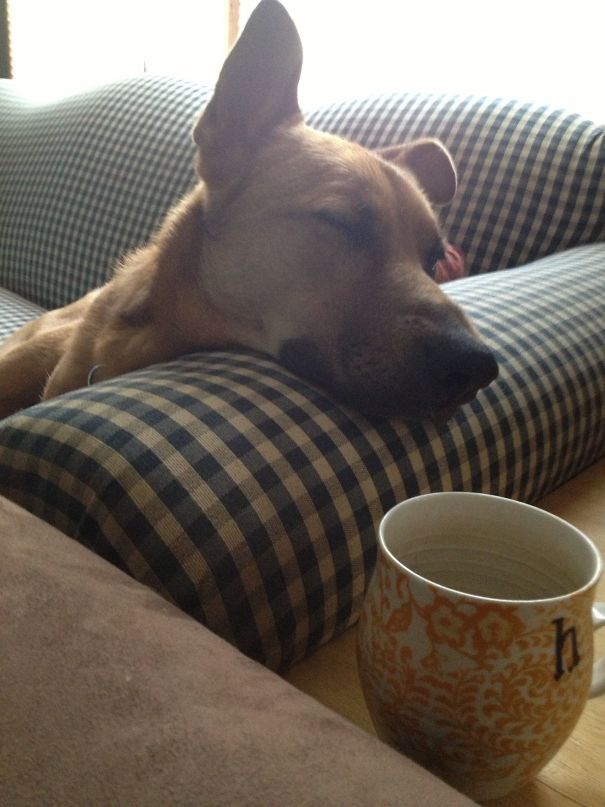 6. Frozen in Shame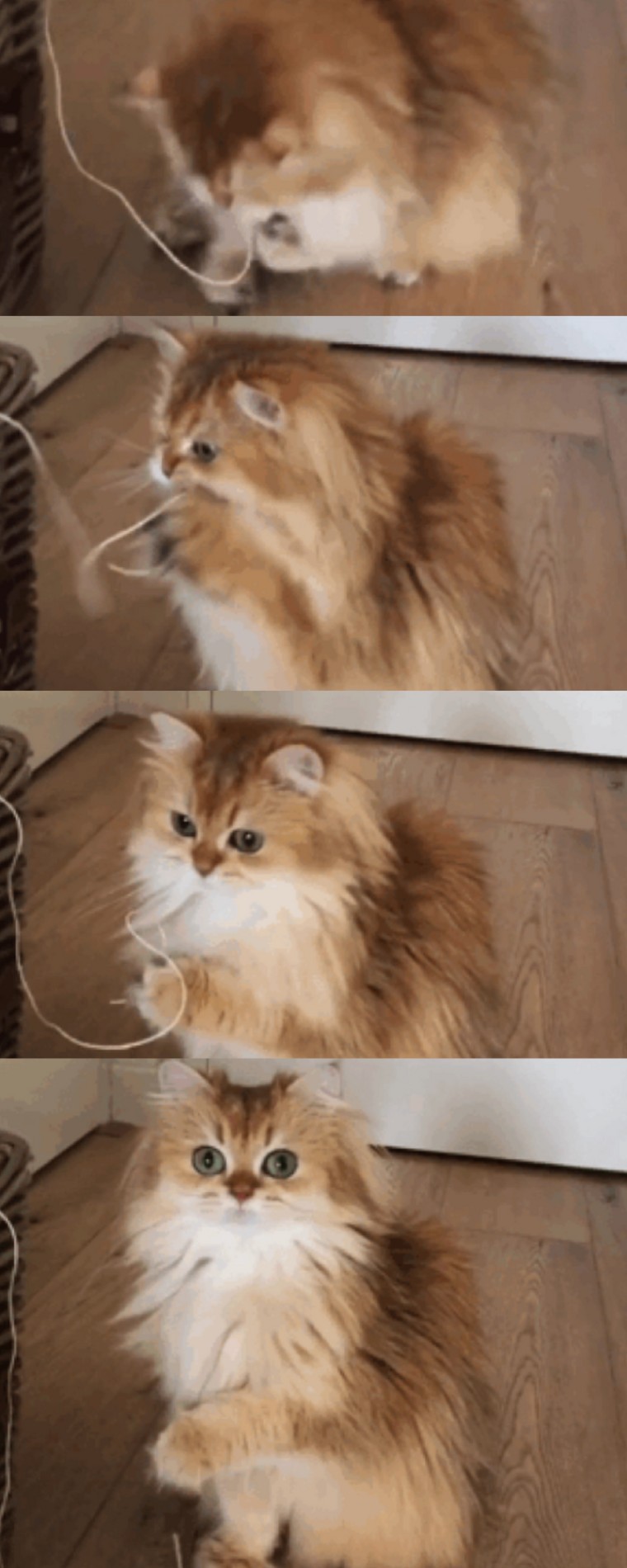 7. I Finally Caught Him In The Act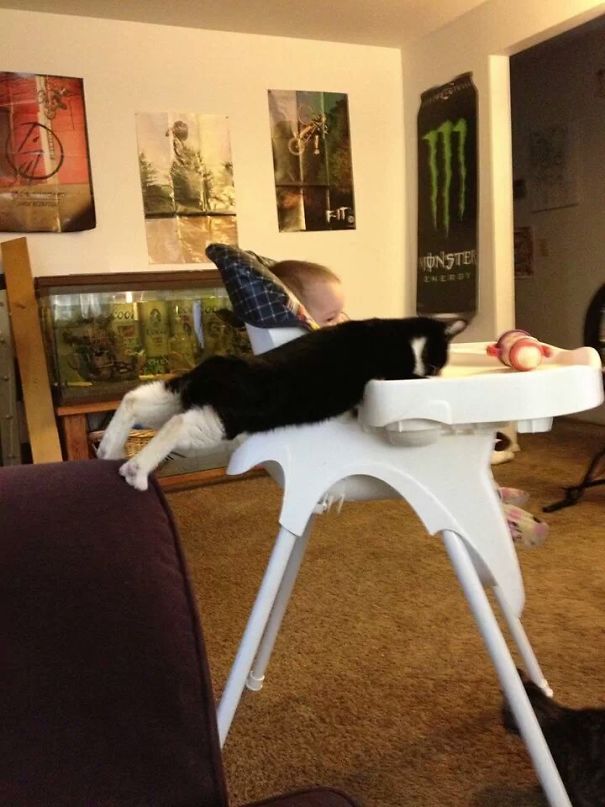 8. They Almost Completed The Ladder To The Food Before They Got Caught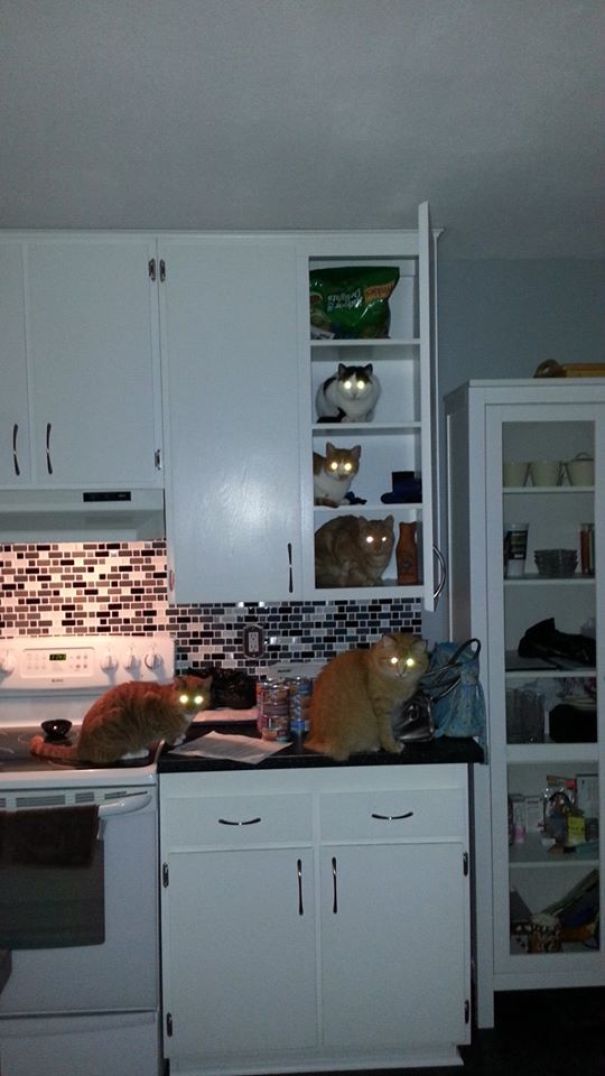 9. Every Time He Gets Caught Doing Something Wrong, He Makes This Face, Then Looks At Me Like "Dude, Help Me Out Here."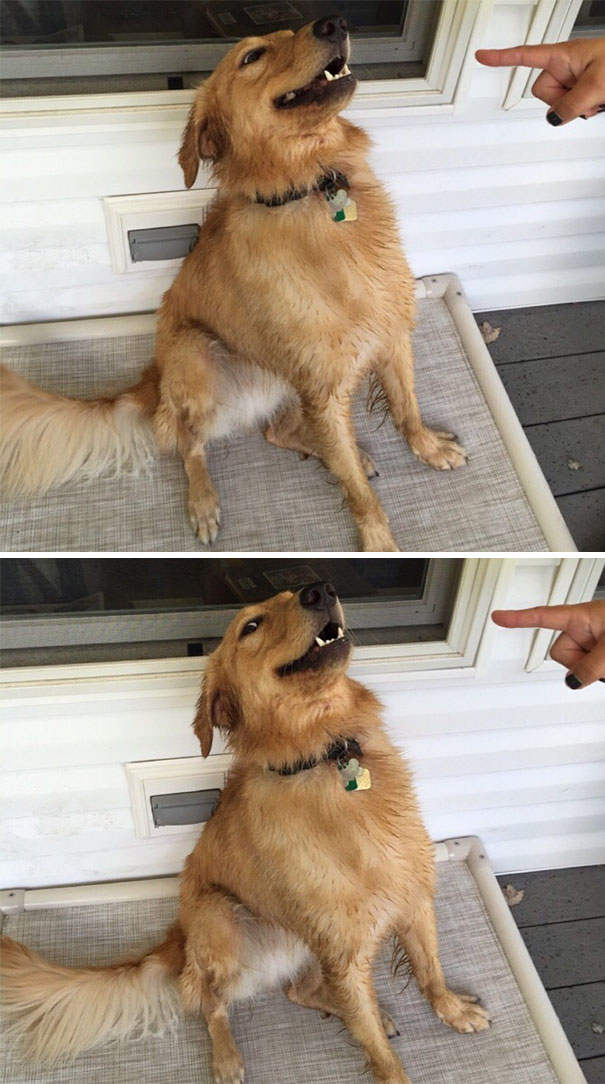 10. I Regret Nothing!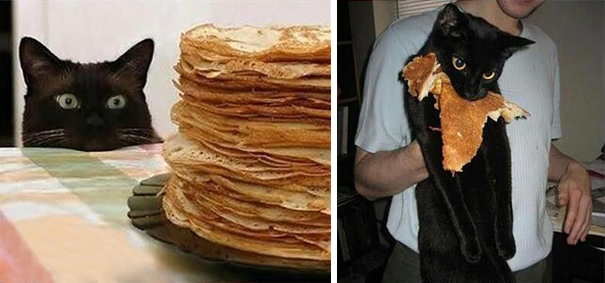 11. How To Tell If Your Cat Is Trying To Kill You? I've Been Finding Thumb Tacks In My Shoes Lately And I Couldn't Figure Out Which Cat Was Doing It. Needless To Say, The Door To My Office Will Be Remaining Closed From Now On

12. Caught Pink-Handed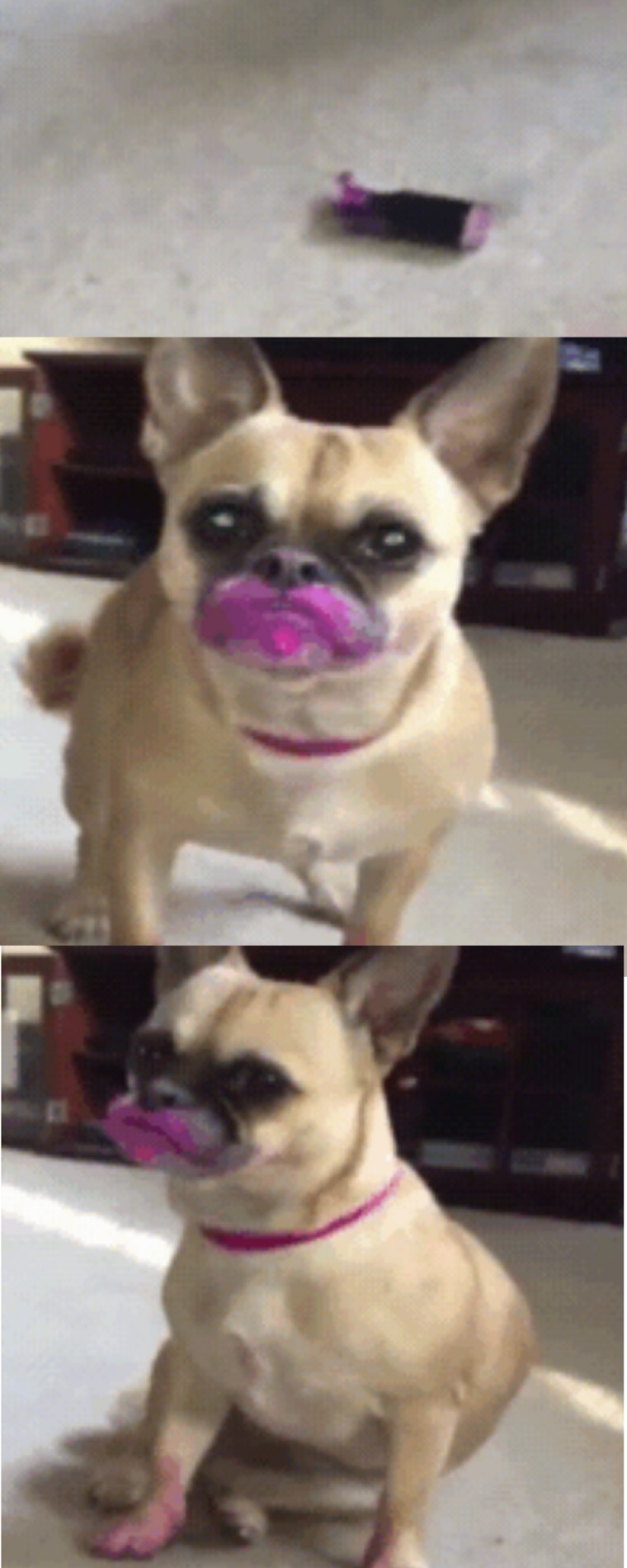 13. I Found Out Who Has Been Stealing My Paper. Followed This Guy 3 Blocks, He Wasn't Fazed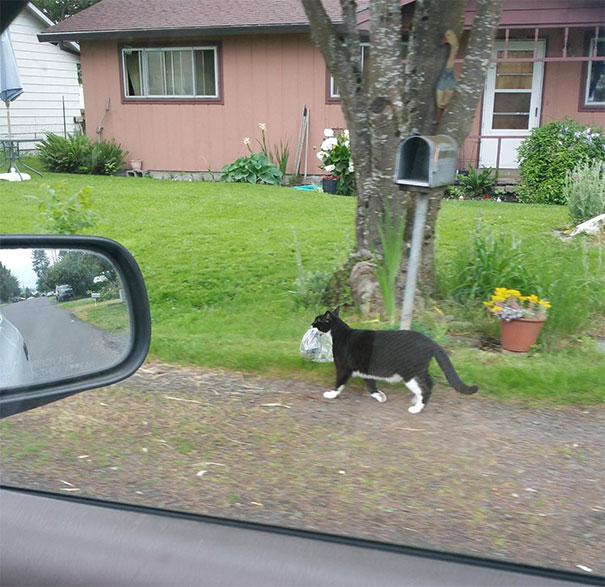 14. Cat Busted Trying To Touch The Cinnamon Rolls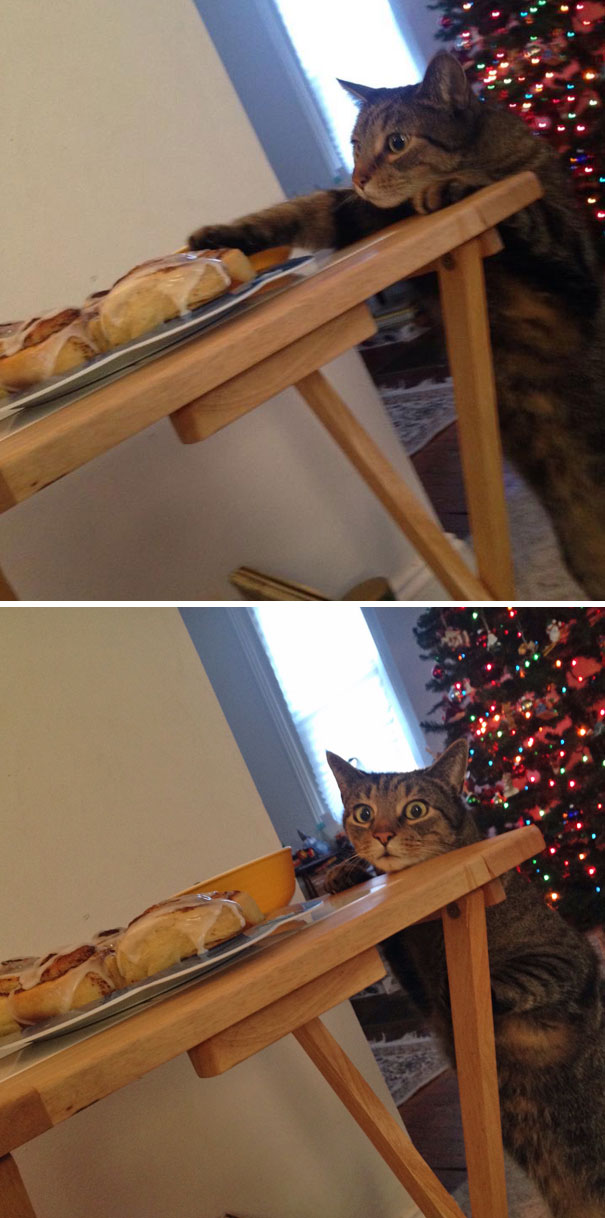 15. You Little Thief. Back Off, It's Mine, All Mine!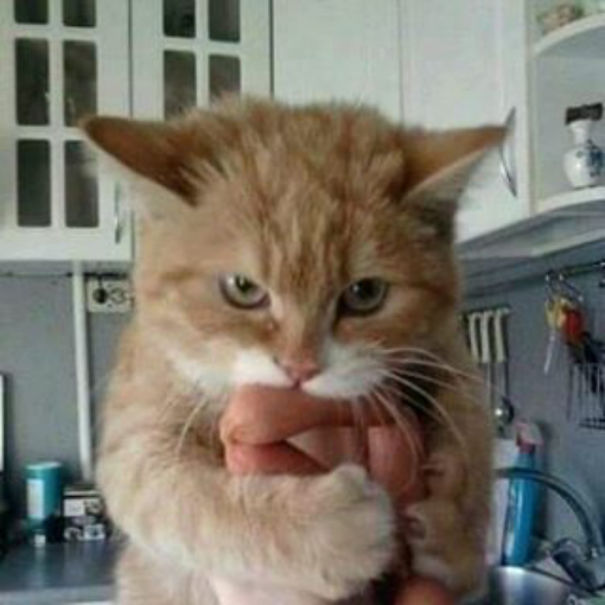 16. Trying To Get To That Fish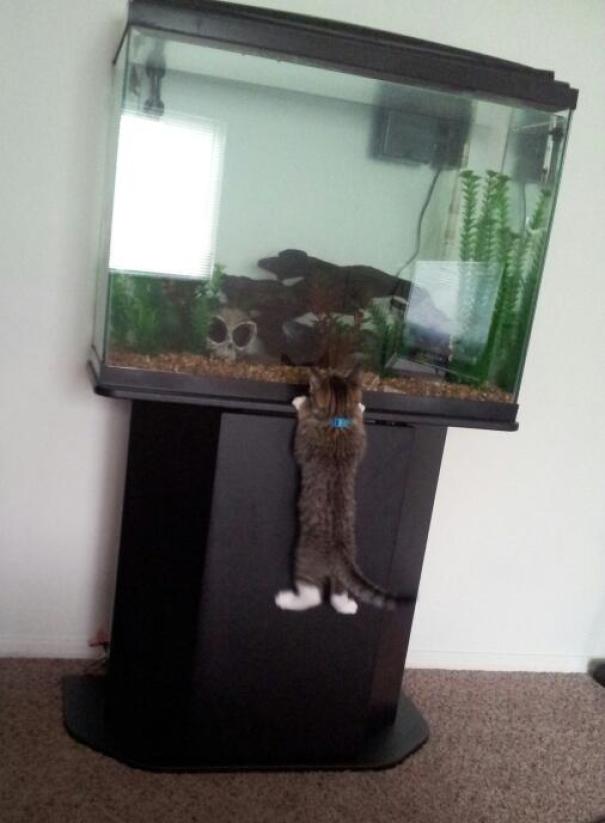 17. Balloon Thief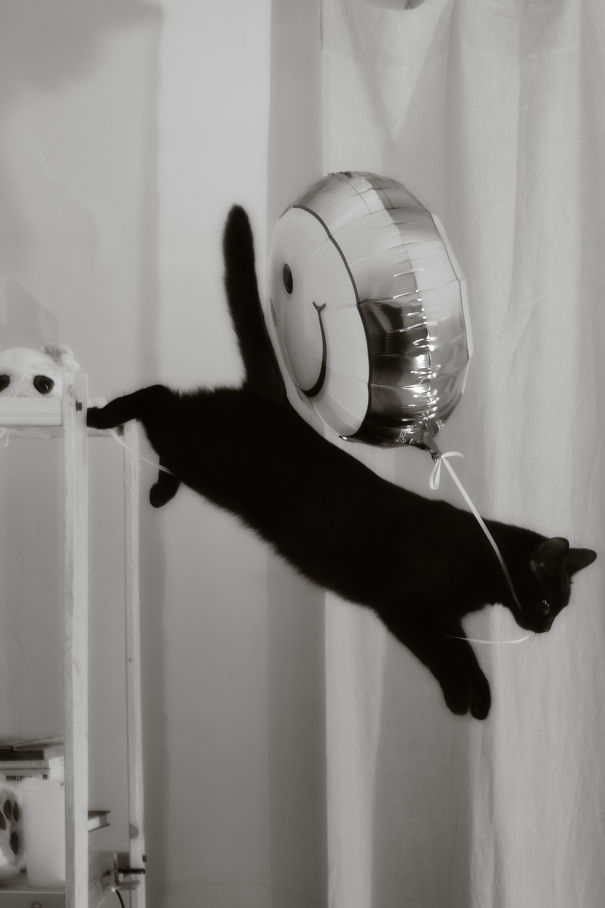 18. So Busted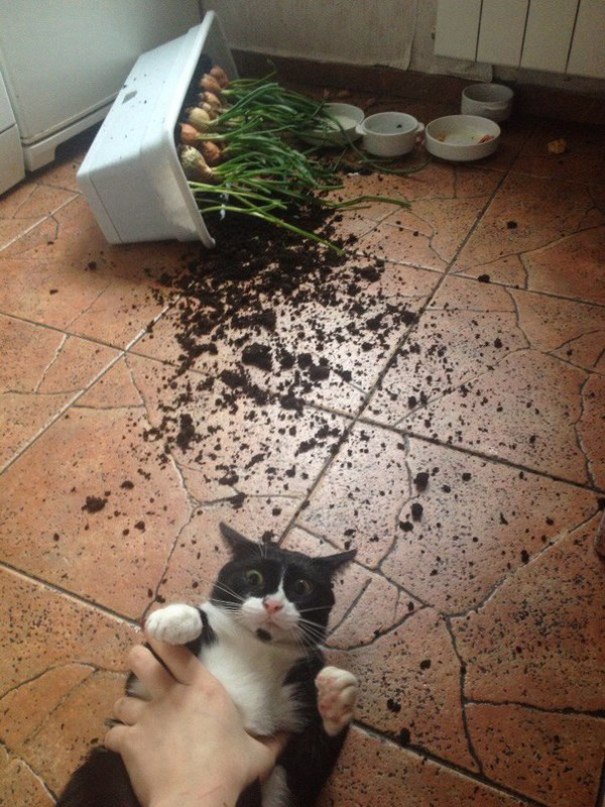 19. Something Has Been Stealing Cat Food And Leaving Mystery Poops In The Garage. Finally Caught The Culprit In The Act. I Was Not Expecting This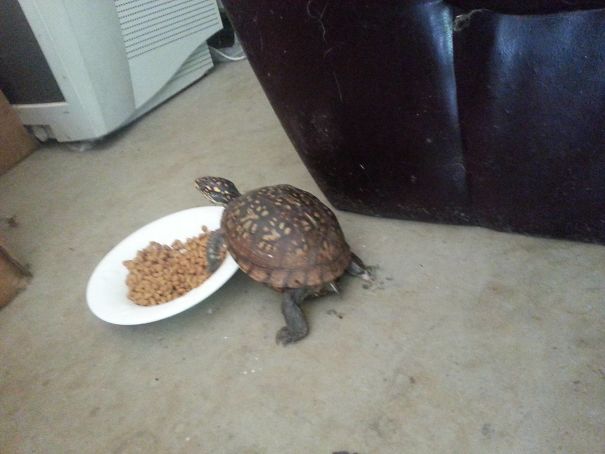 20. Caught My Cats Having Sex Like Humans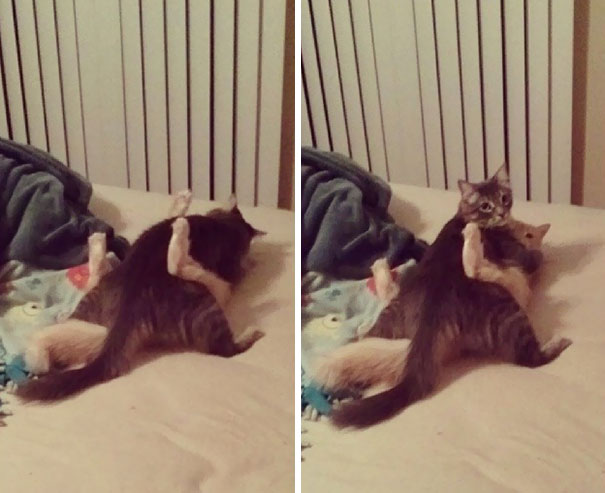 21. I Present To You Duffy, My Cucumber-Stealing Bassett Hound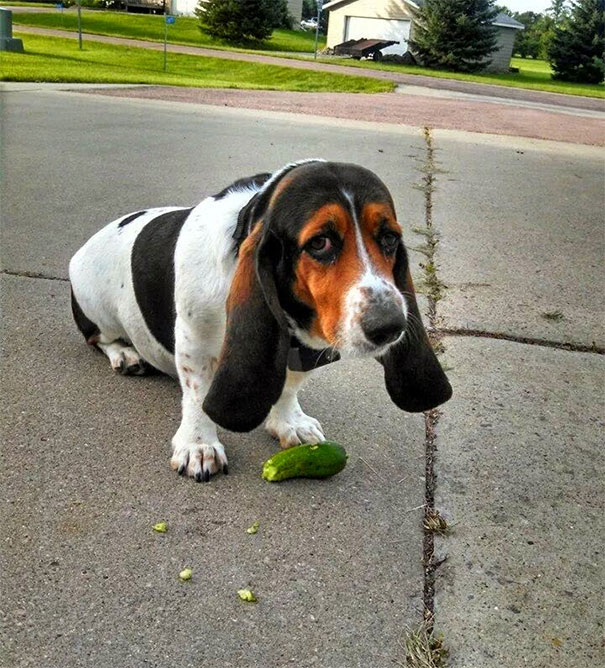 22. Pen Thief!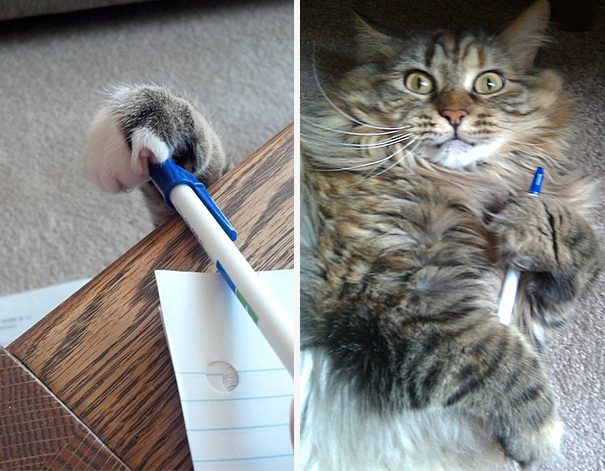 23. Nothing Is Going On Here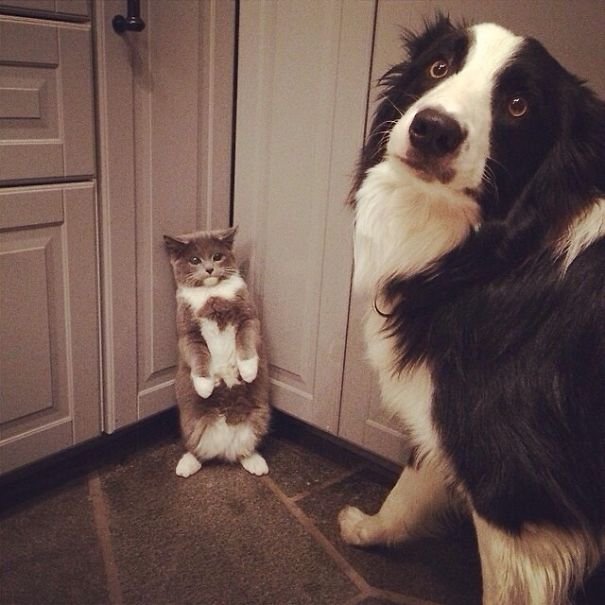 24. My Cat Keeps Trying To Steal The Feather Duster, Luckily He Never Gets Too Far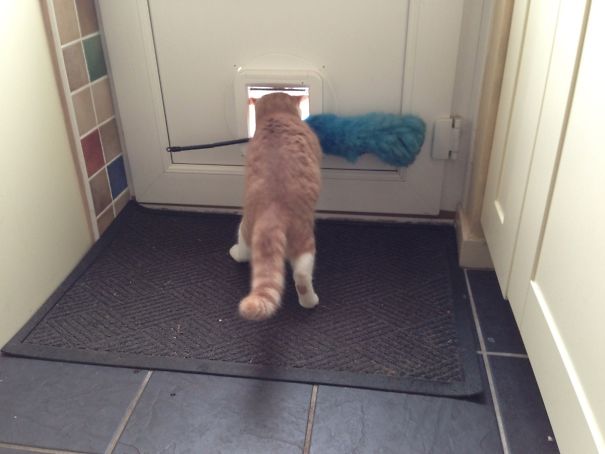 25. His Ears Disappear When He Knows He's Busted
26. Red Handed Thieving Muffin Mix Milk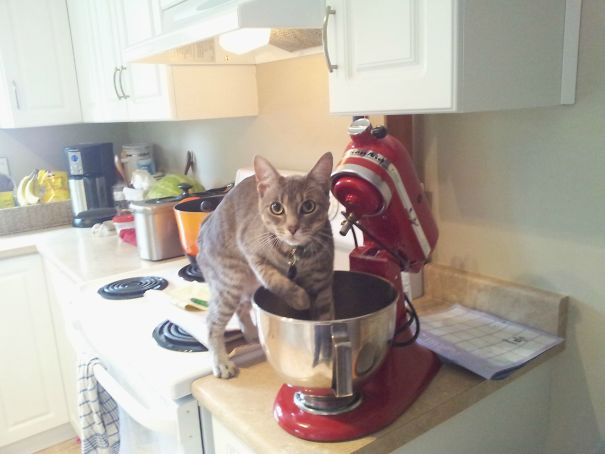 27. I Thought It Was A Ghost Stealing My Water Bottle Caps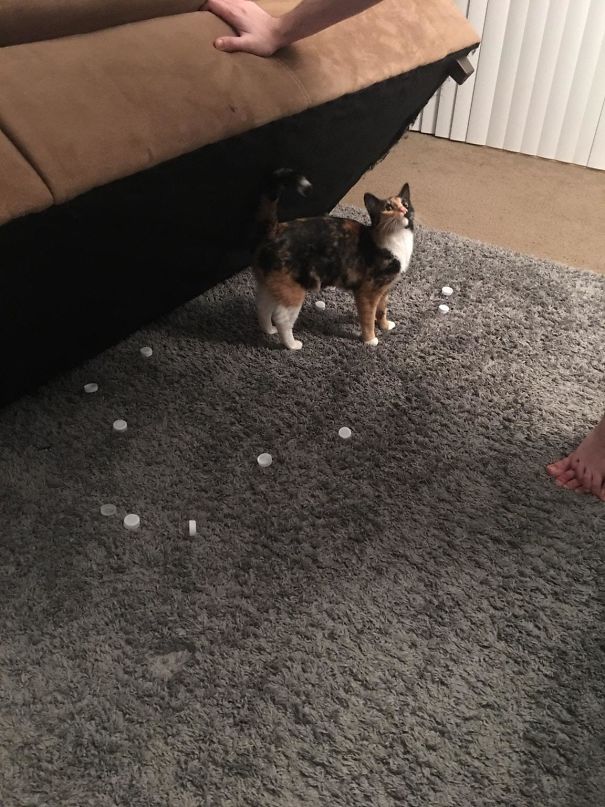 28. At First I Thought My Roommate Kept Drinking My Drinks When I Left The Room. Then I Caught Him Red Handed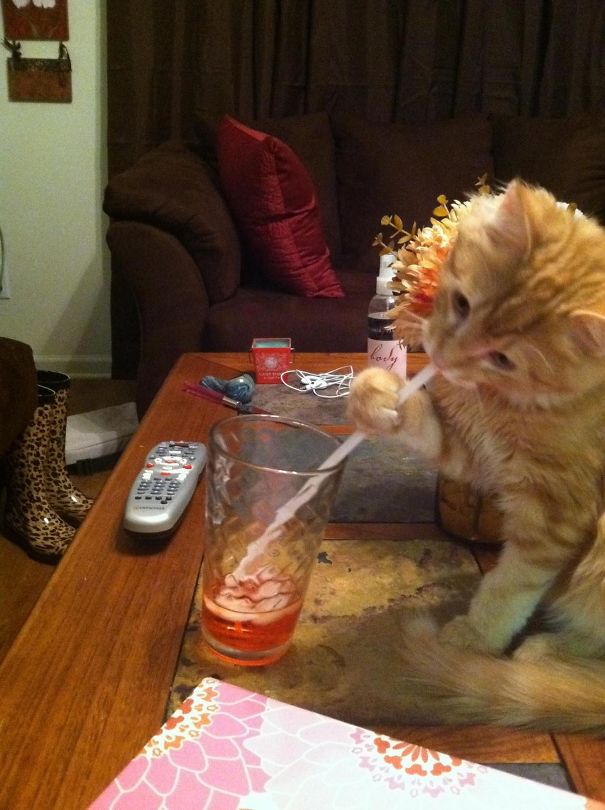 29. Determined Milk Thief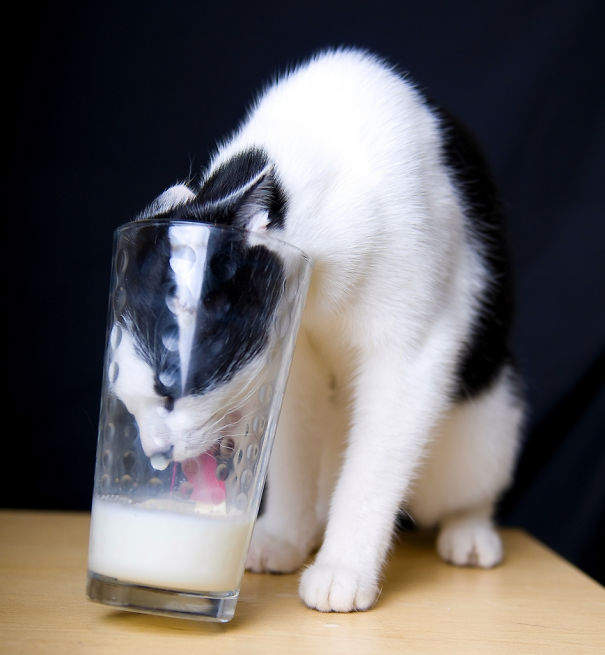 30. Smoked Fish Thief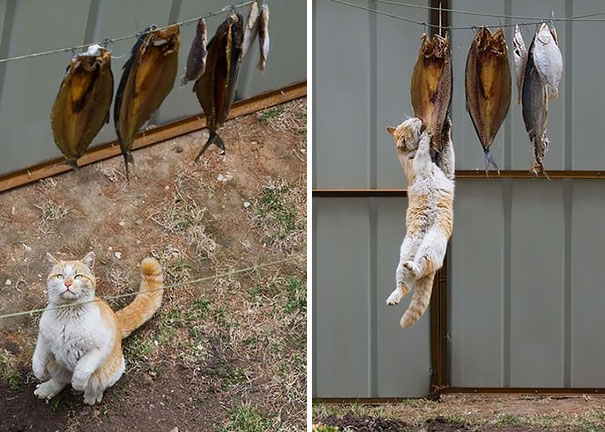 31. Disguised Thief

32. Sausage Burglar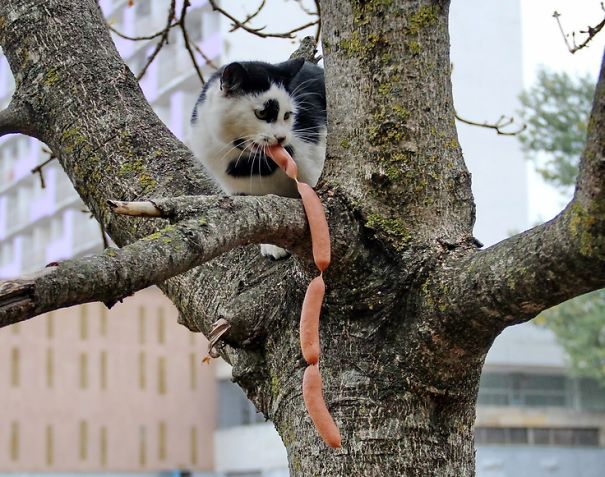 33. So This Is Where All The Hairties Went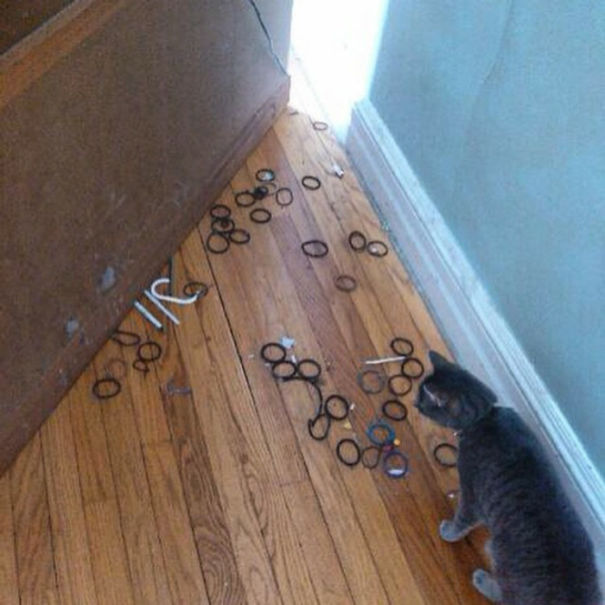 34. When You're Digging Through Mom's Purse For Hair Ties And You Get Busted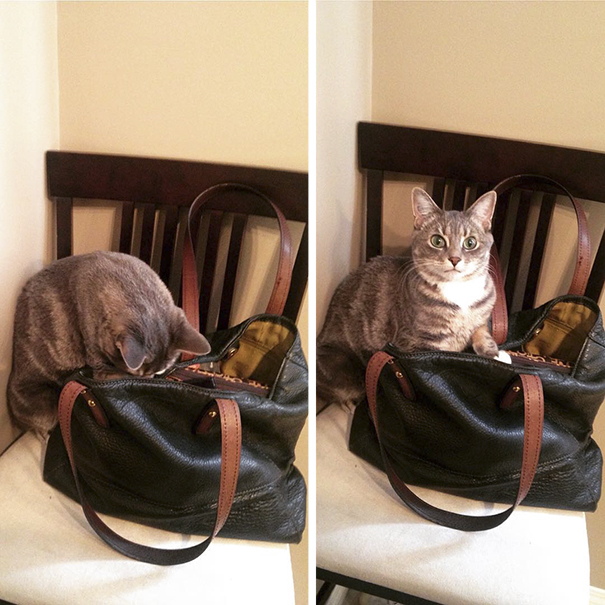 35. I Keep Finding Socks Around The House. Finally Caught Him In The Act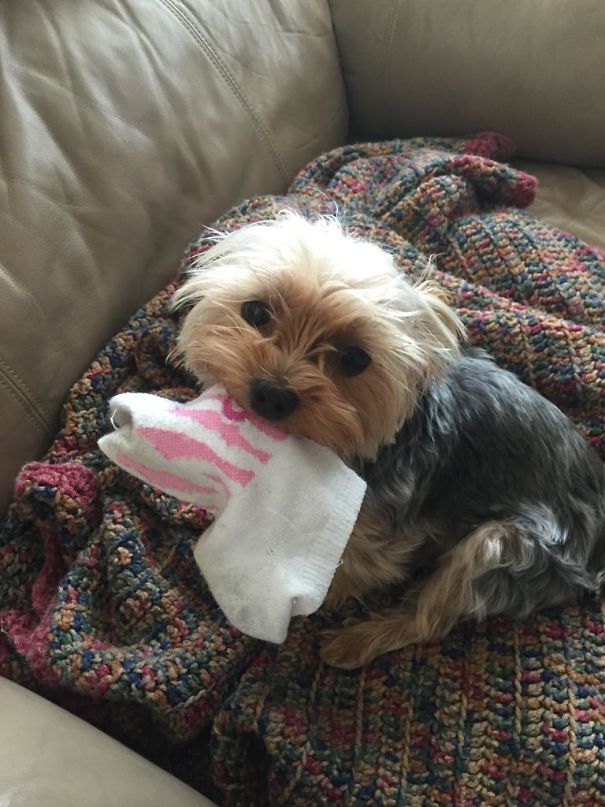 36. When Your Dog Gets Caught Chewing Up Her Bed And Pretends To Be Invisible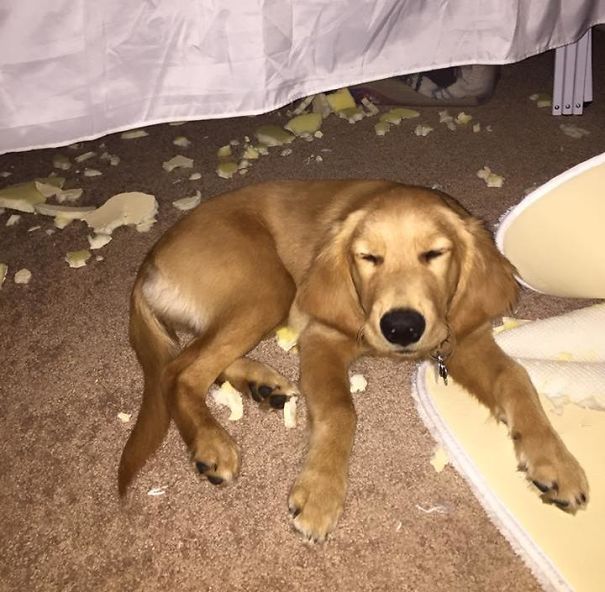 37. My Friend Caught Her Cat Spying On Her During Her Shower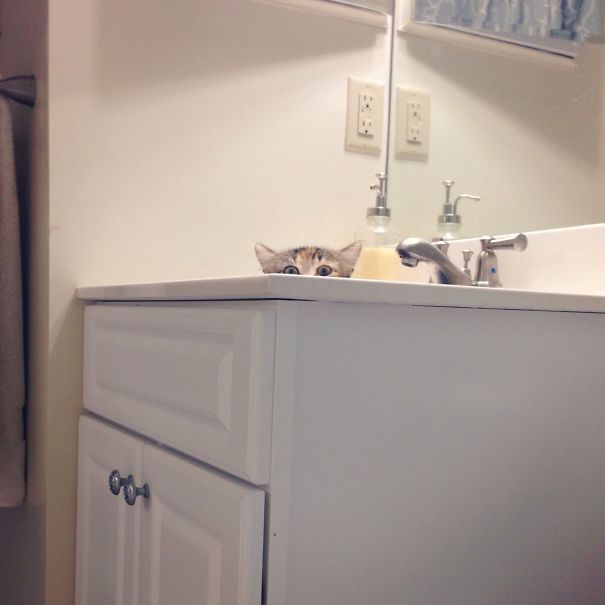 38. Look Who I Caught Trying On My Panties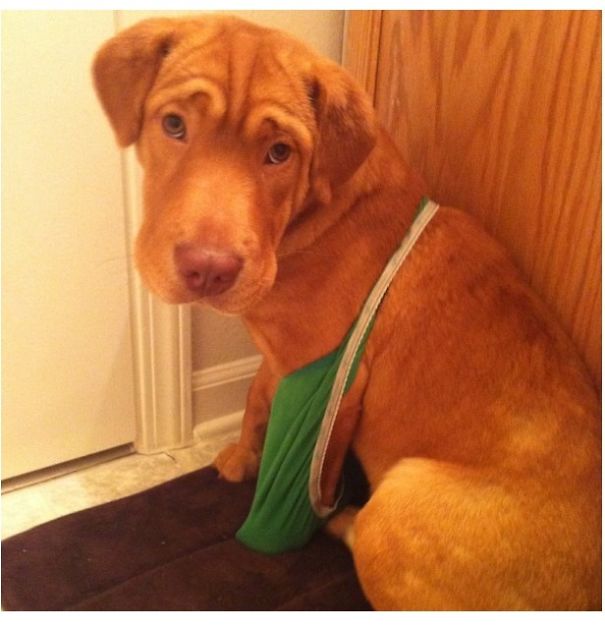 39. Someone Got Caught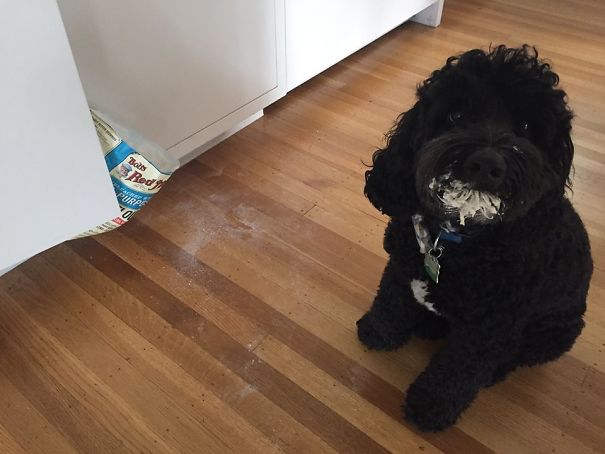 40. When You Catch Her In The Act And She Just Sits In Shame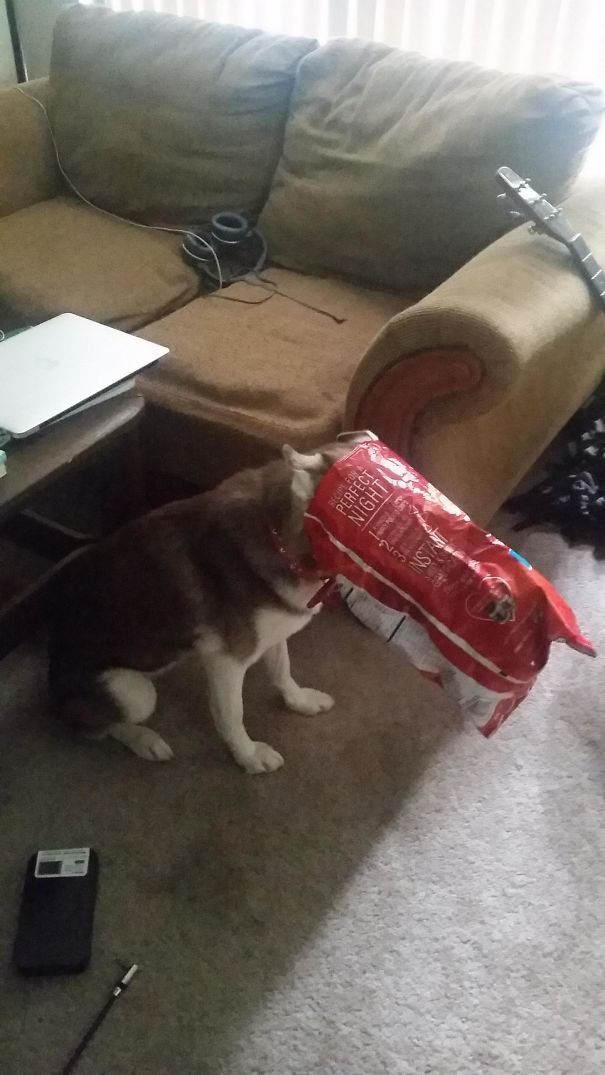 41. It's Not What It Looks Like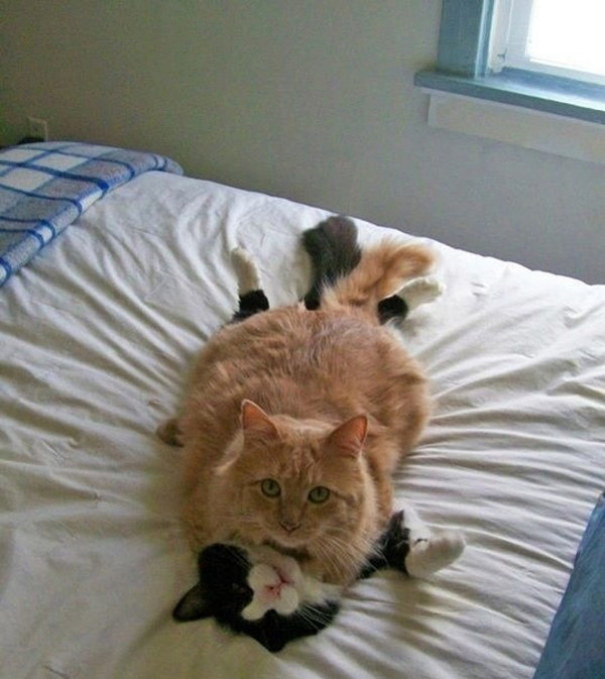 42. Caught Red Handed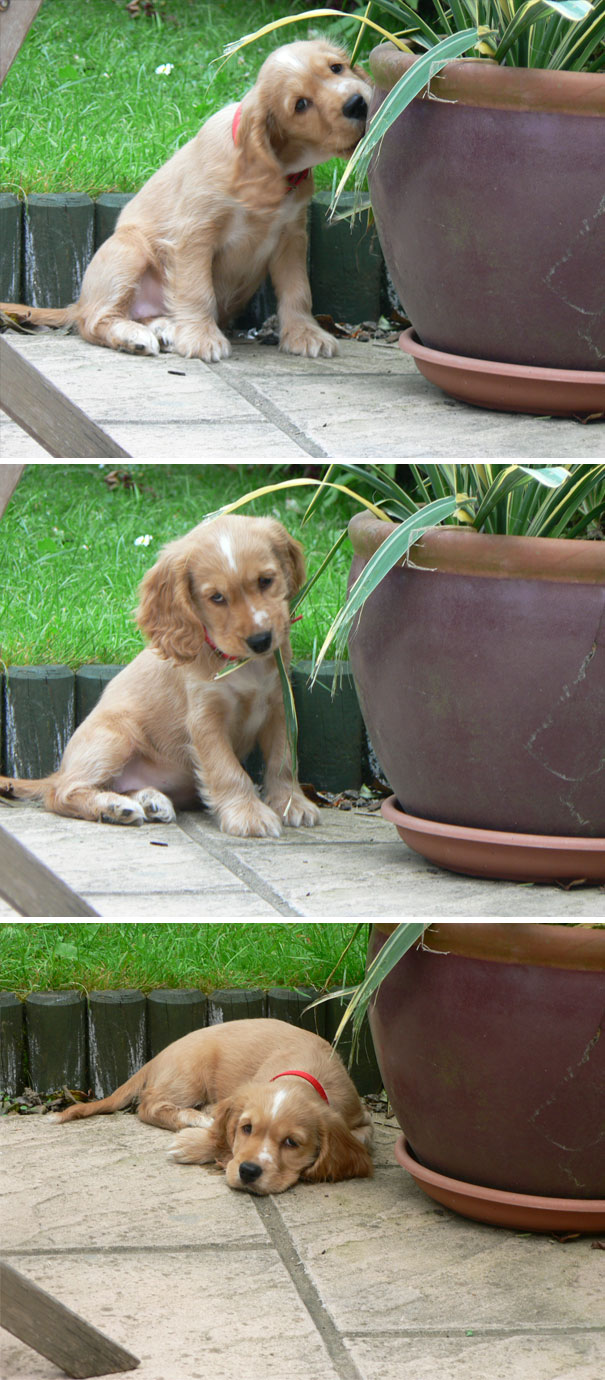 43. Couldn't Figure Out Who Kept Stealing The Sink Drain, Until I Saw This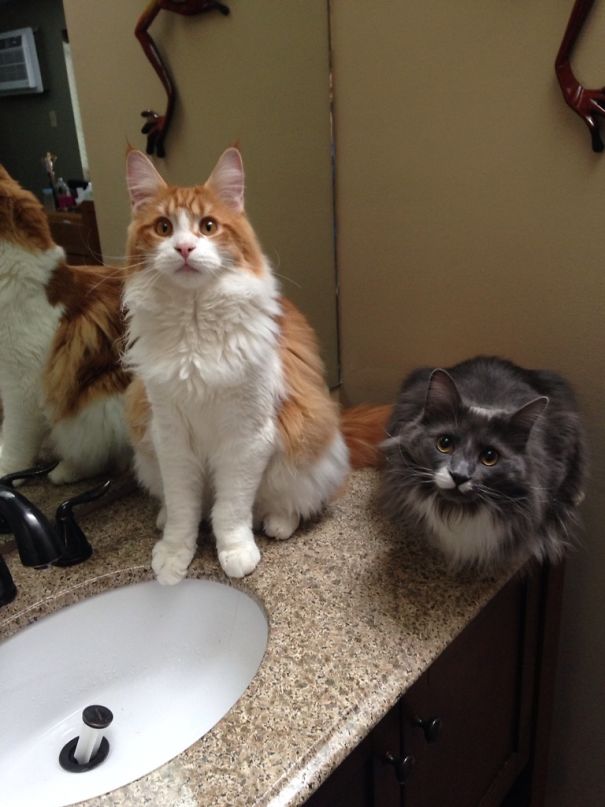 44. I Caught Him Stealing My Money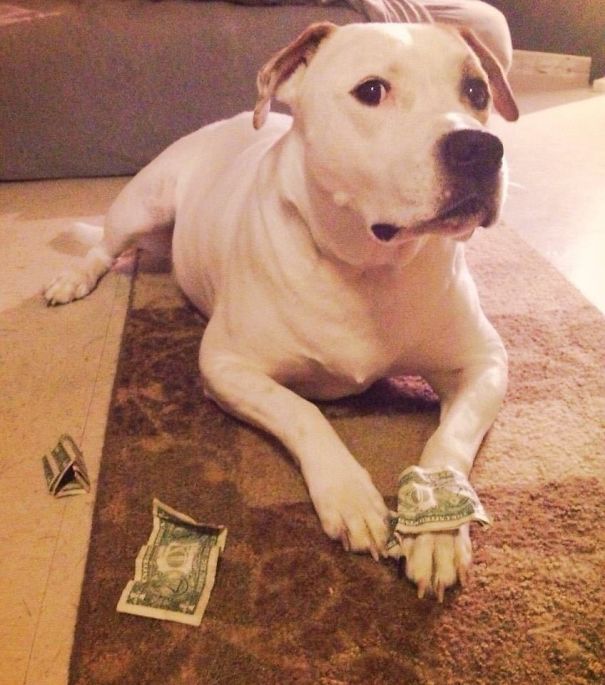 45. Reach Higher. Yeah! Thats It! I Think That's Where He Keeps All The Cat Yummy Yummies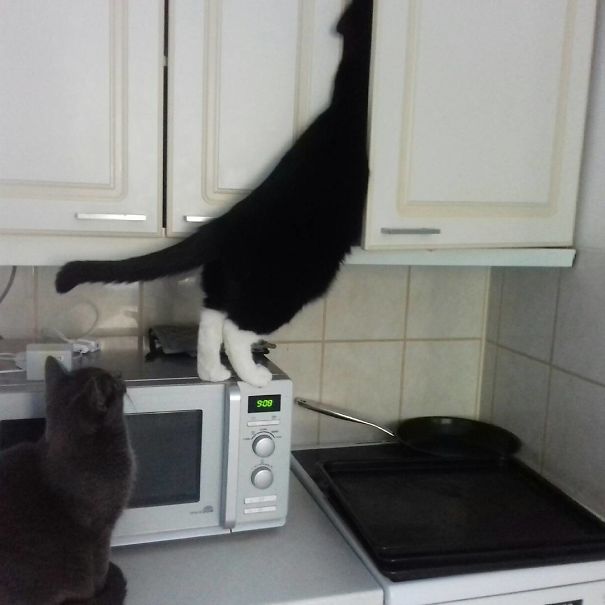 46. Caught Red-Pawed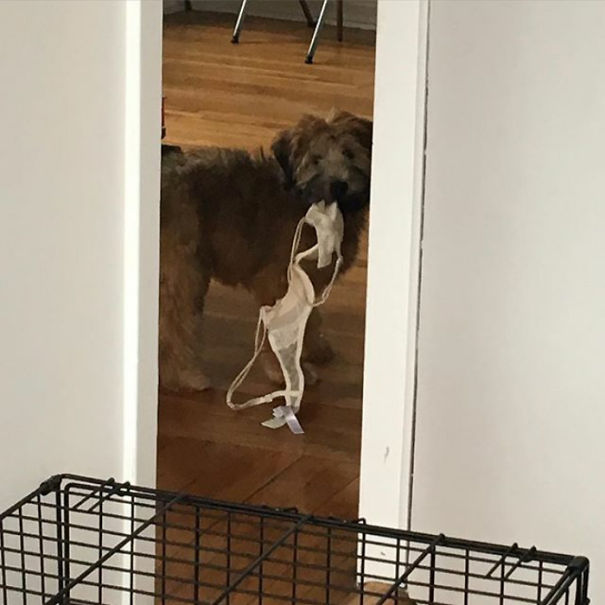 46. Caught in the Act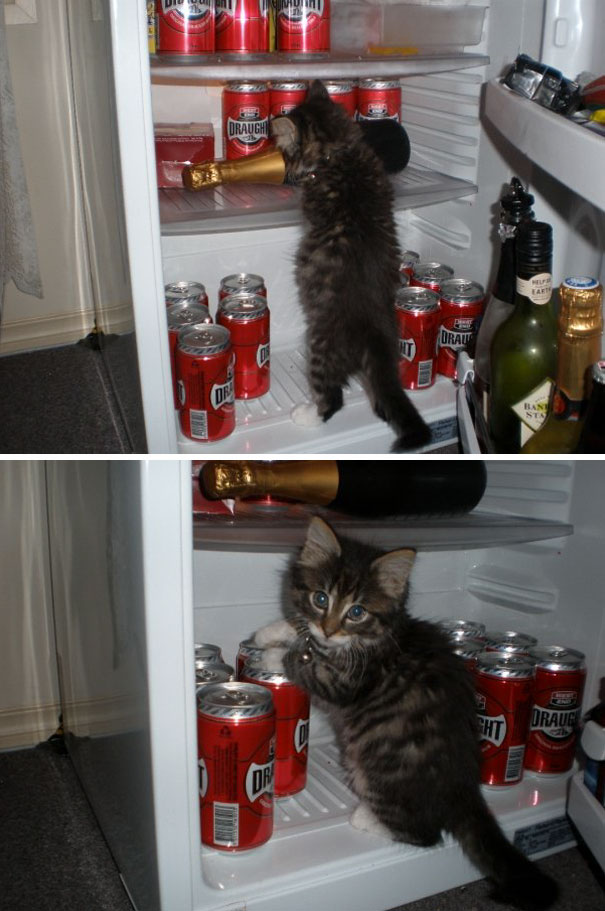 46. Busted!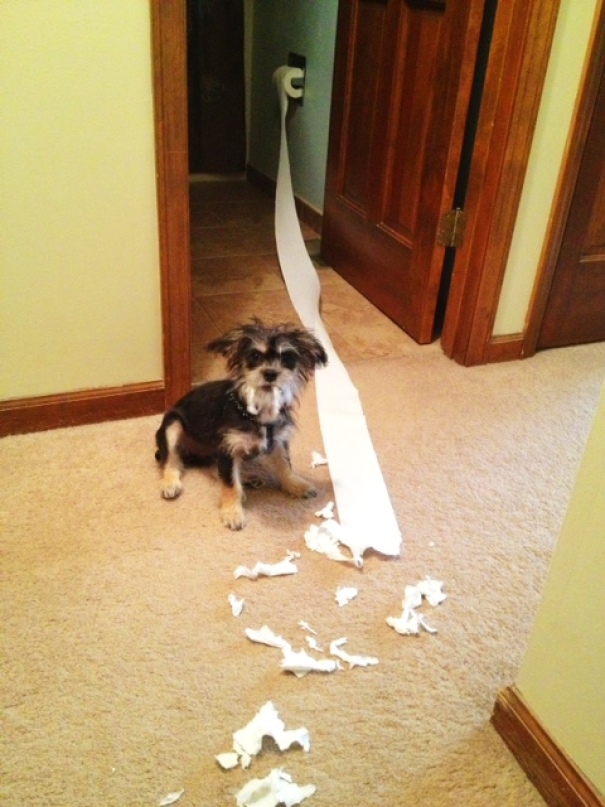 47. He did it! Said each cat simultaneously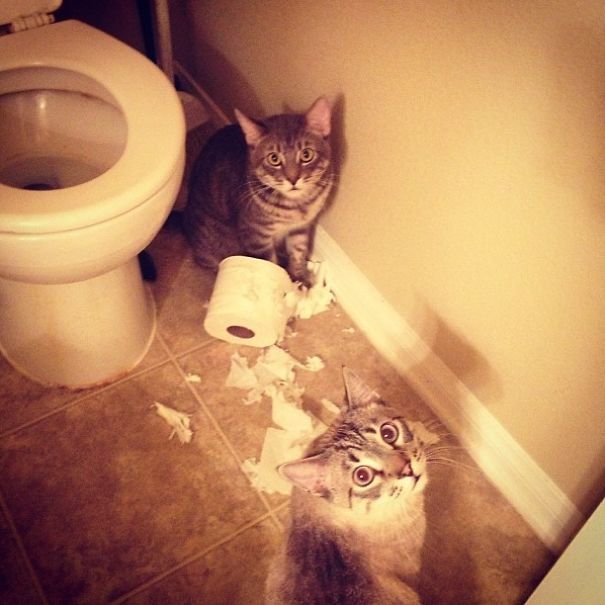 48. Somebody Got Caught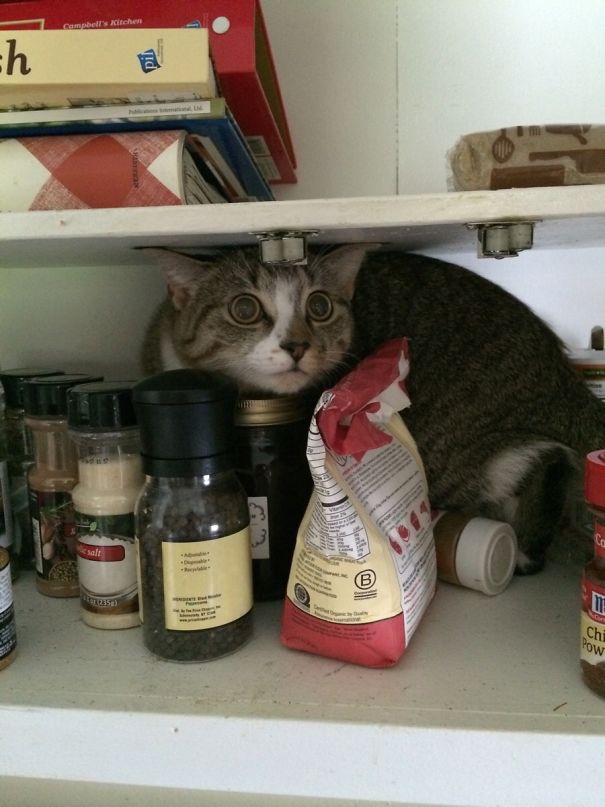 49. Just My Fat Cat Stealing My Munchies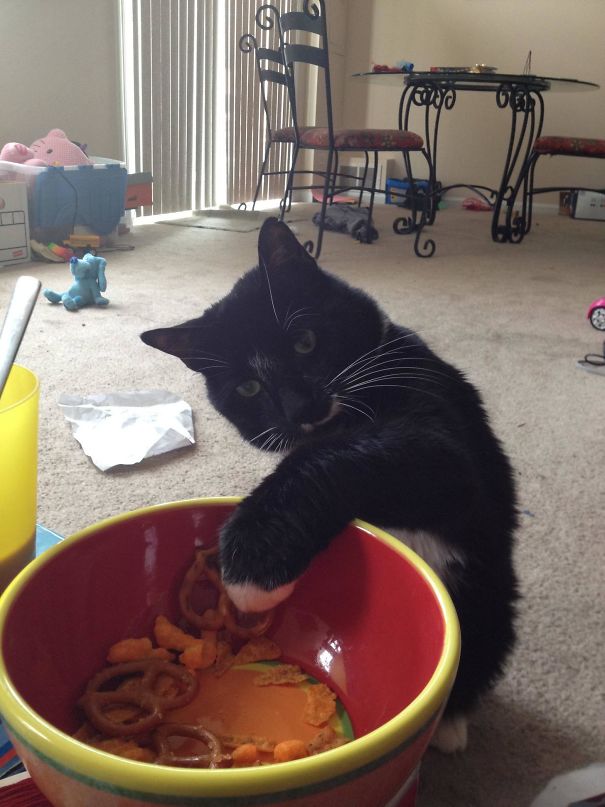 50. Caught Red-Spooned And Won't Even Make Eye Contact