I've written previously about ways to use egg cartons, but that article was more for organizational purposes. Today, I'll show you how you can use egg cartons for decorative purposes.
I know that at first glance, egg cartoons don't look like much. But if you look beyond that, you can turn them into decorative pieces that will completely transform the outlook of your home. Since it's spring, we'll focus on decorations that are perfect for the season. Let's go!

Let's start with something that we all want. You guessed it—ice cream! We're all anxious for those spring days when it's warm enough to eat some ice cream. But today, we won't eat the ice cream—we'll make a decoration that looks like ice cream. This garland is perfect for the living room. Or you can hang it in your entryway. Your choice.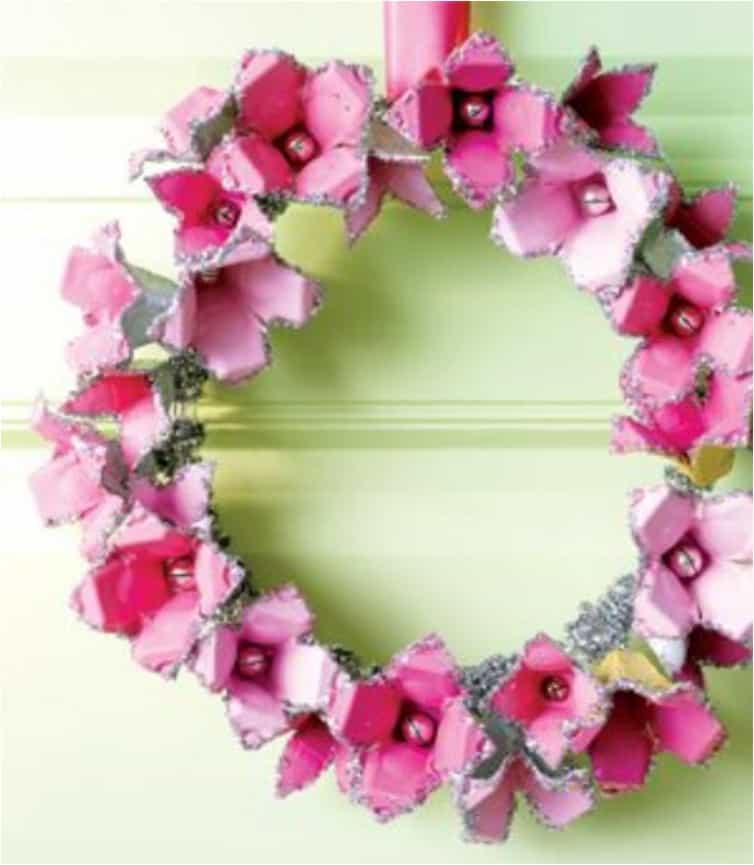 Most people put wreaths on their entry door just for a holiday, and so we have Christmas wreaths, Thanksgiving wreaths, Easter wreaths, and so on. But spring is a perfect season for wreaths; if nothing else, spring is the season of flowers. Now, we don't have actual flowers here, but the egg cartoon certainly looks like it does.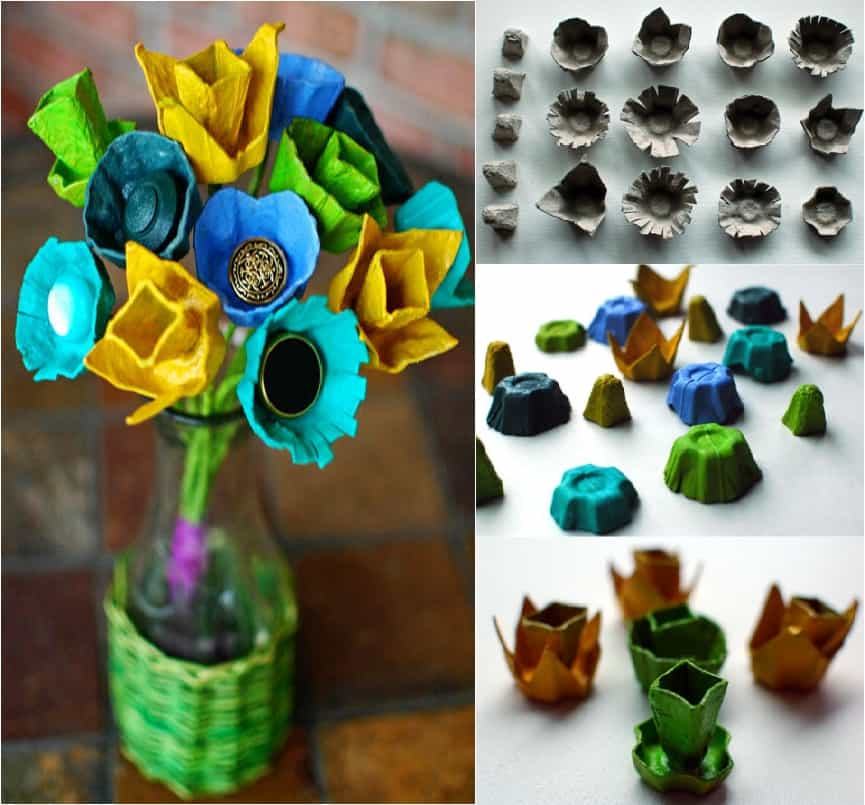 Speaking of flowers, egg cartons can be used for making a bouquet as well. The best part is that you use any color you want. You can paint the egg carton to fit your interior decor. Some people usually go with bold colors, like the green you see here. But there is nothing wrong in opting for more romantic colors (like pink, for example).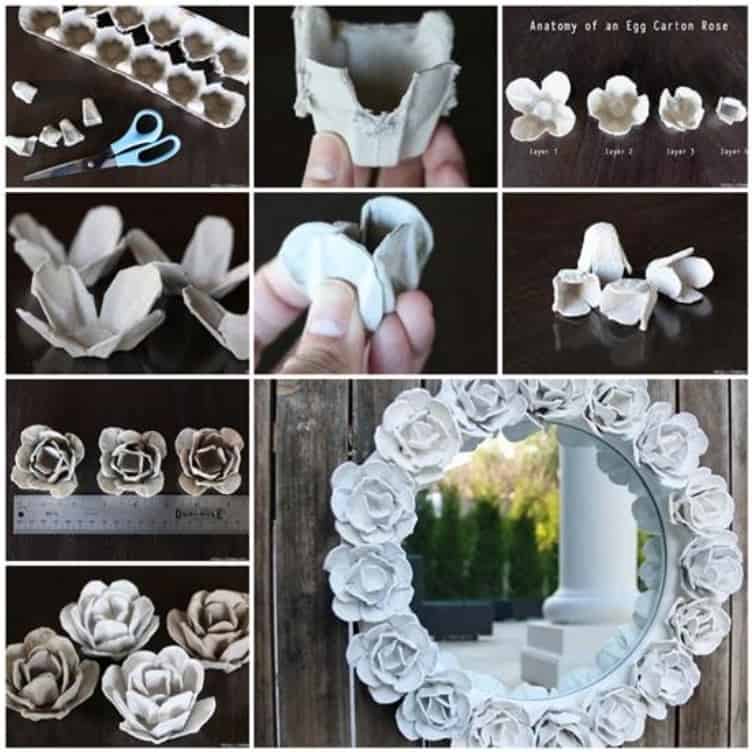 Another way to use egg cartons as flowers is for a mirror. Look, every mirror could use some decorations around it. You might say that's the baroque-style talking, but what's wrong with that? If you want to stick to simple things, be my guest.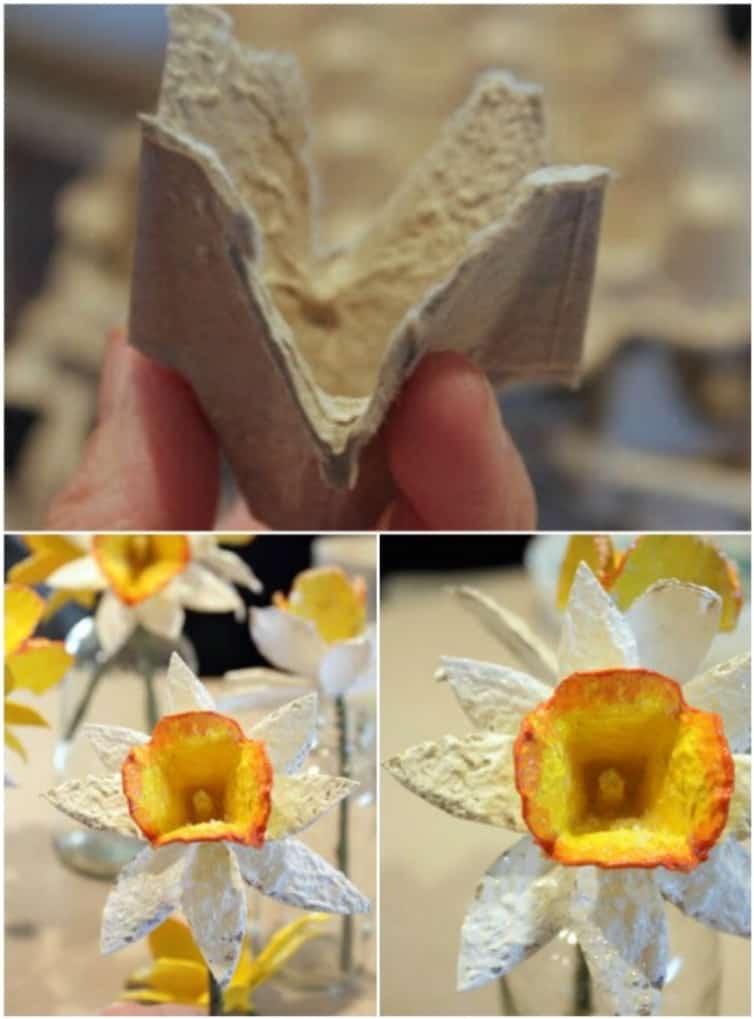 One of the reasons I love spring is daffodils—they are one of my favorite flowers. So simple, yet so elegant. The unique yellow color plays a huge role. I know they're inexpensive flowers, and you can always afford to buy some from the florist. But hey, I want to help you get creative. Who knows, you might need this trick some day!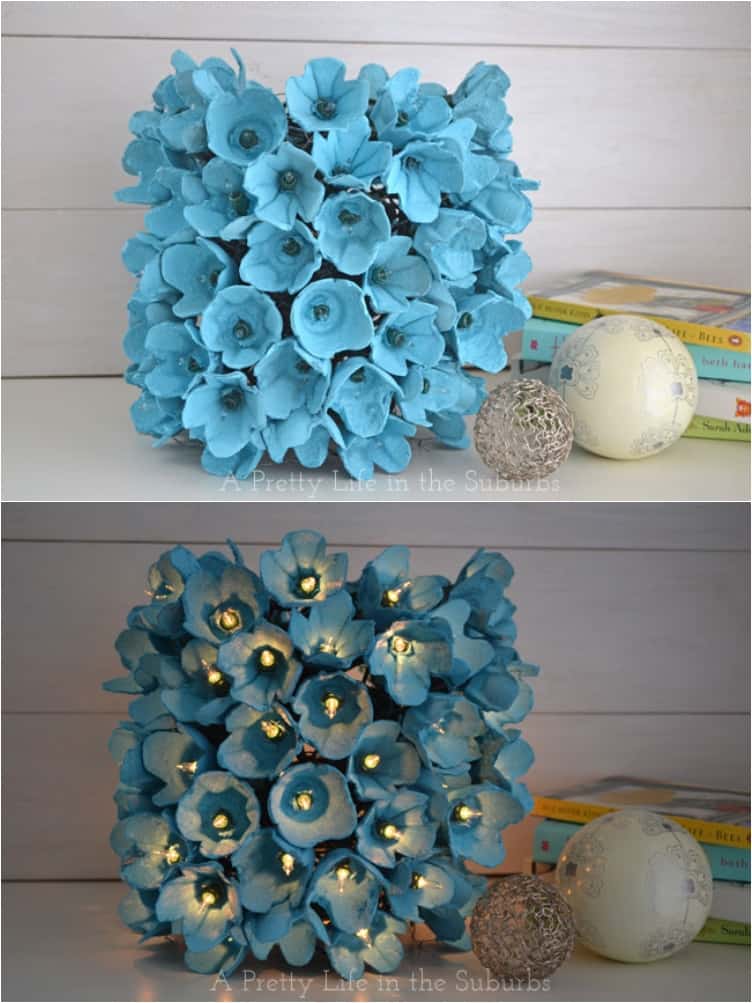 It's time I present a real masterpiece made from egg cartons. At first glance, you'll never guess that the lamp is made out of egg cartons. Even if you stare at it for a few minutes, you'll have a hard time seeing the egg carton. But that's the beauty of it. As you can see, you can use a simple ingredient to get store-quality items.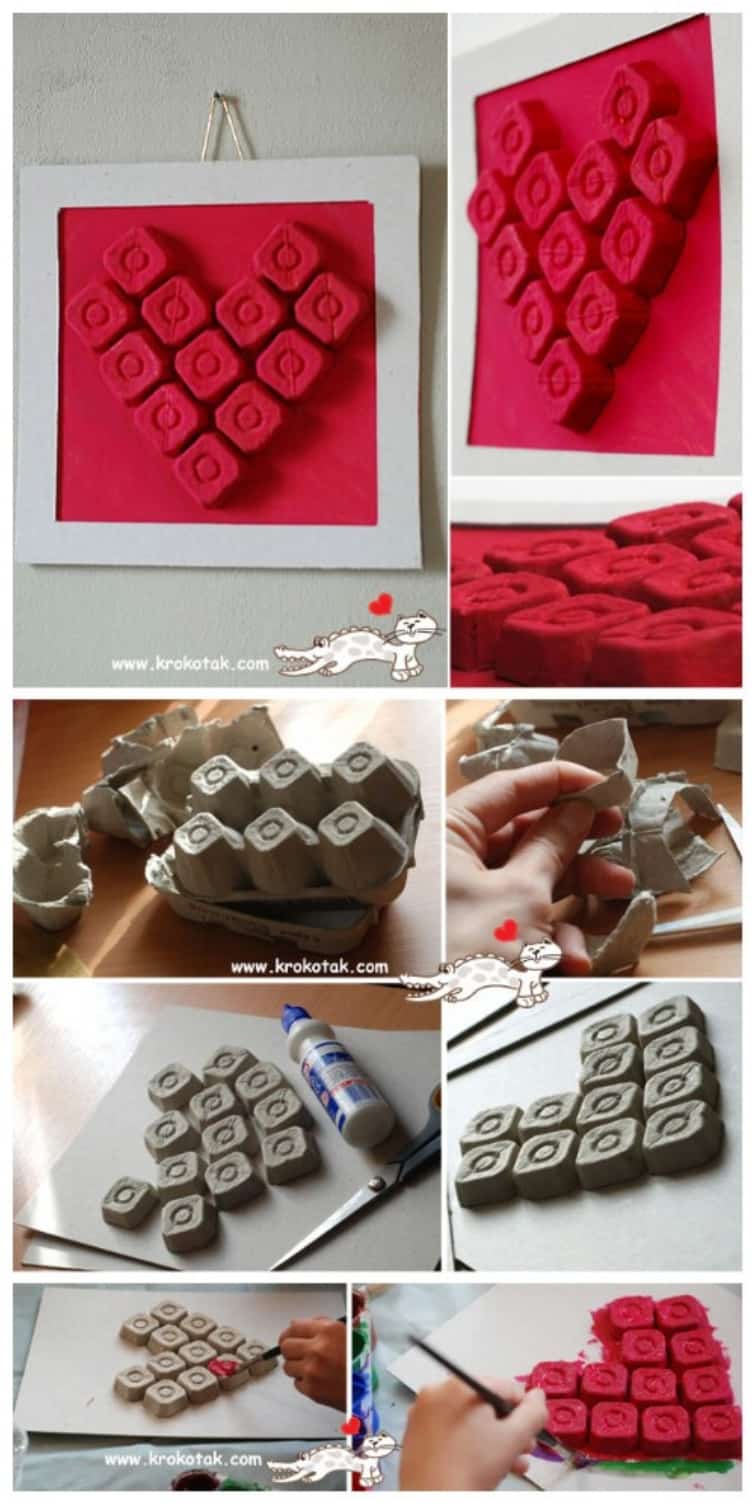 Another work of art here. Only this time, we get a little romantic. After all, spring is also the season for falling in love. Emotions flow everywhere around us. In that regard, I want to give you an idea for heart art. And remember, this can be a perfect gift. You show creativity and humbleness. That is, as long as the girl you're dating is into creative things.

I know Halloween is a long way off. But I just wanted to show you that egg cartons can be used for more than just spring decorations. Most of the decorations on this list are inspired by the spring season, but don't limit yourself. You want to be prepared for anything, and here is a way to prepare for Halloween in a great way.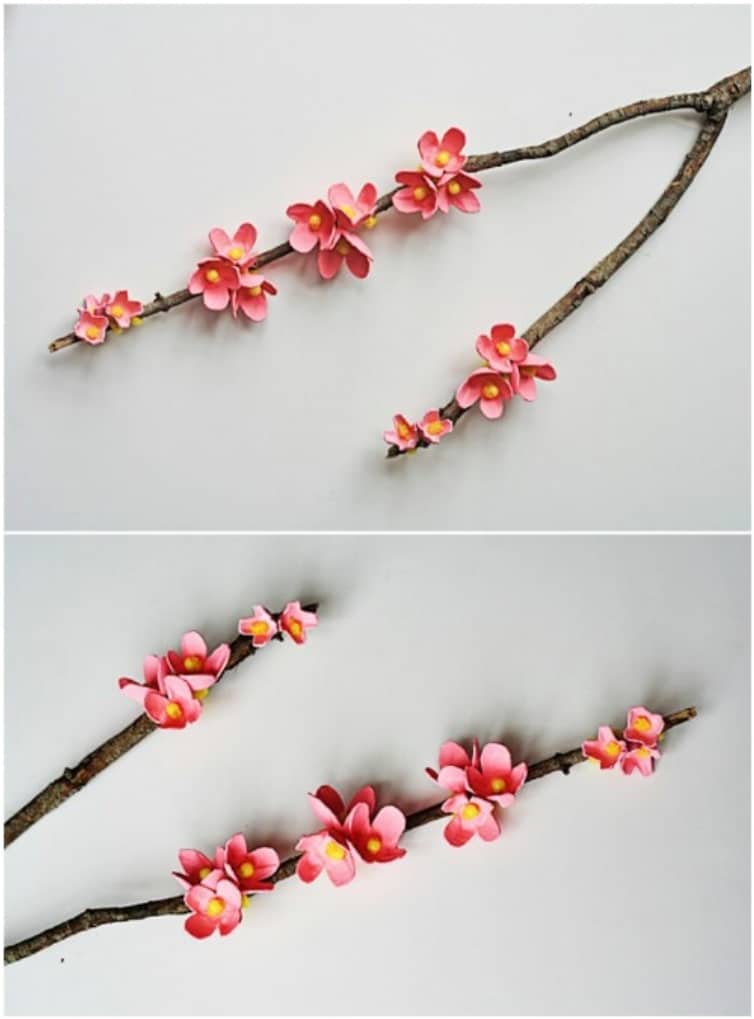 Cherry blossom season is my favorite season. Too bad that it lasts for just few weeks; I would love it if that season lasted for the entire year! But there is a way you can make that happen, and that includes creating some cherry blossom art with egg cartons. I know it's not like the real deal. But it's close enough, and that's more than most of us get.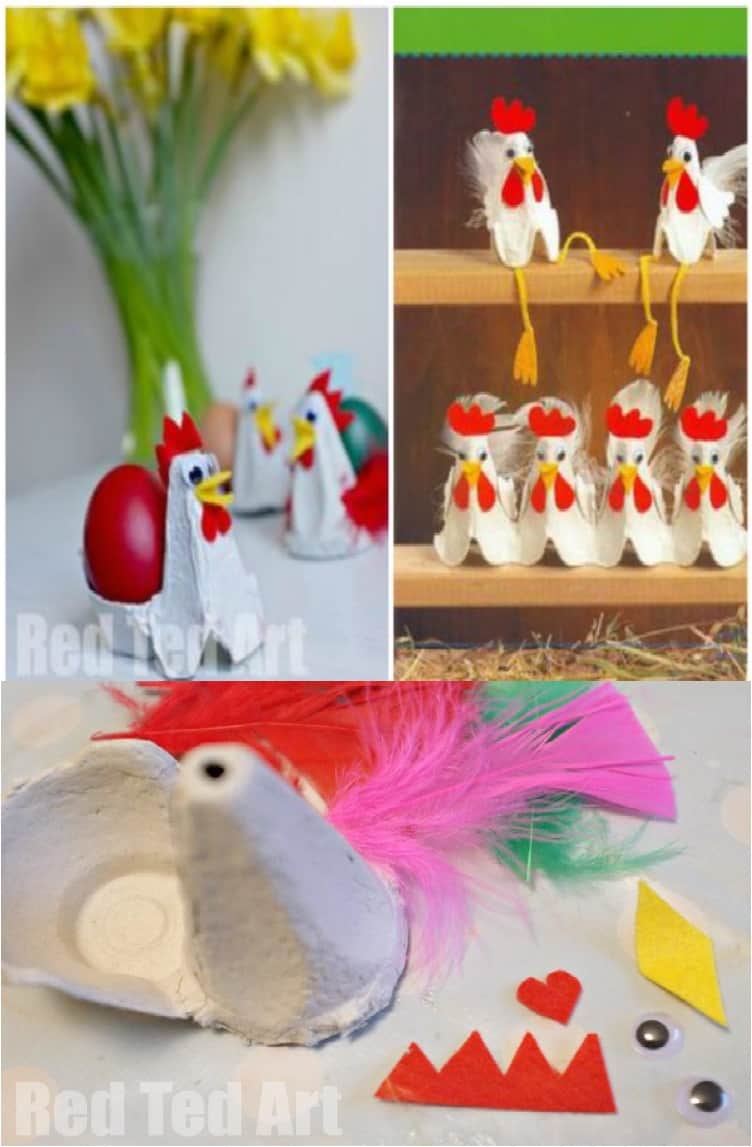 Speaking of spring and holidays, we can't ignore Easter. I know that the bunny is more associated with Easter than the chicken. But eggs come from a chicken, and that makes this decoration so perfect for the holiday. Yes, I see the irony.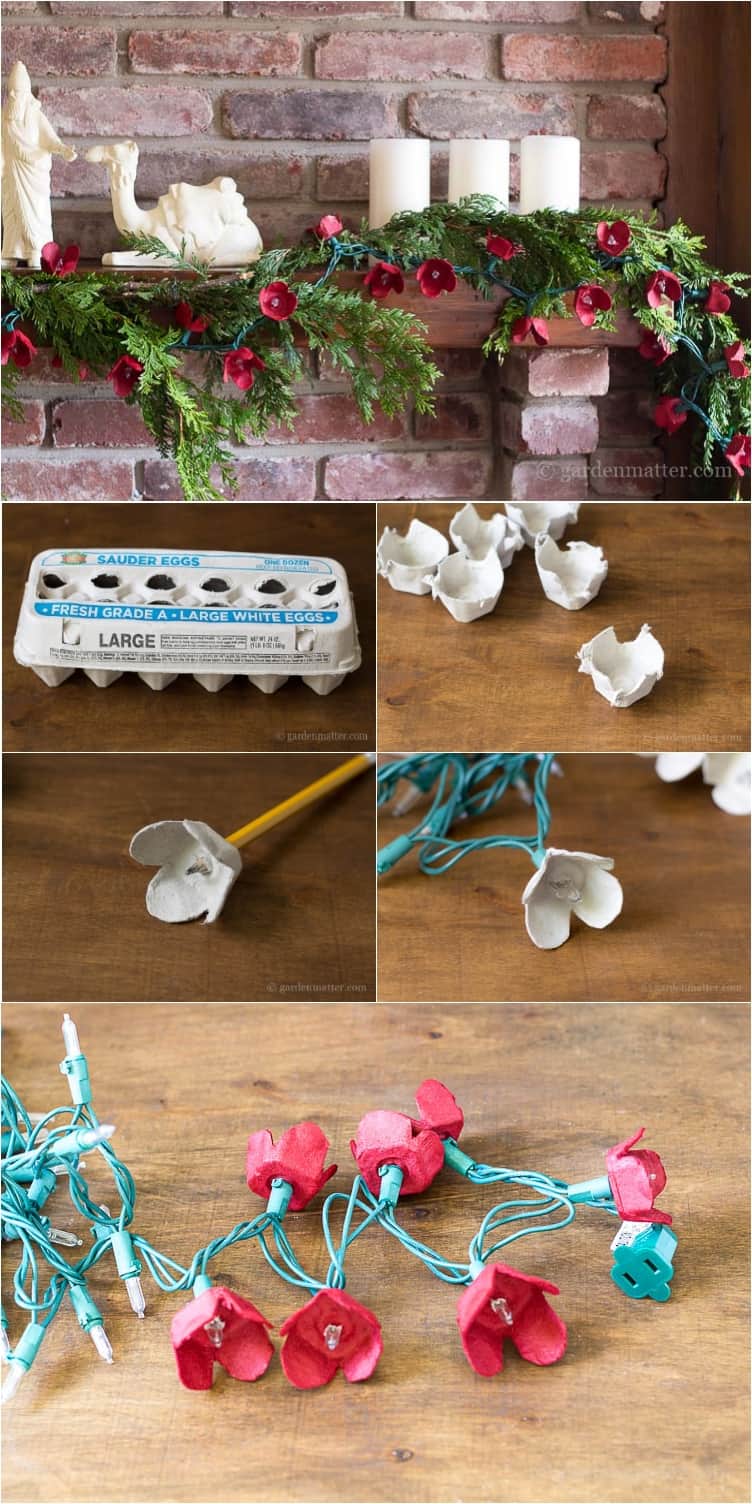 We had an egg carton garland at the beginning. And now, I want to give you another idea for a garland. This one is a bit more beautiful. After all, flowers look better than ice cream! And the fact that you can make them light up adds some bonus points.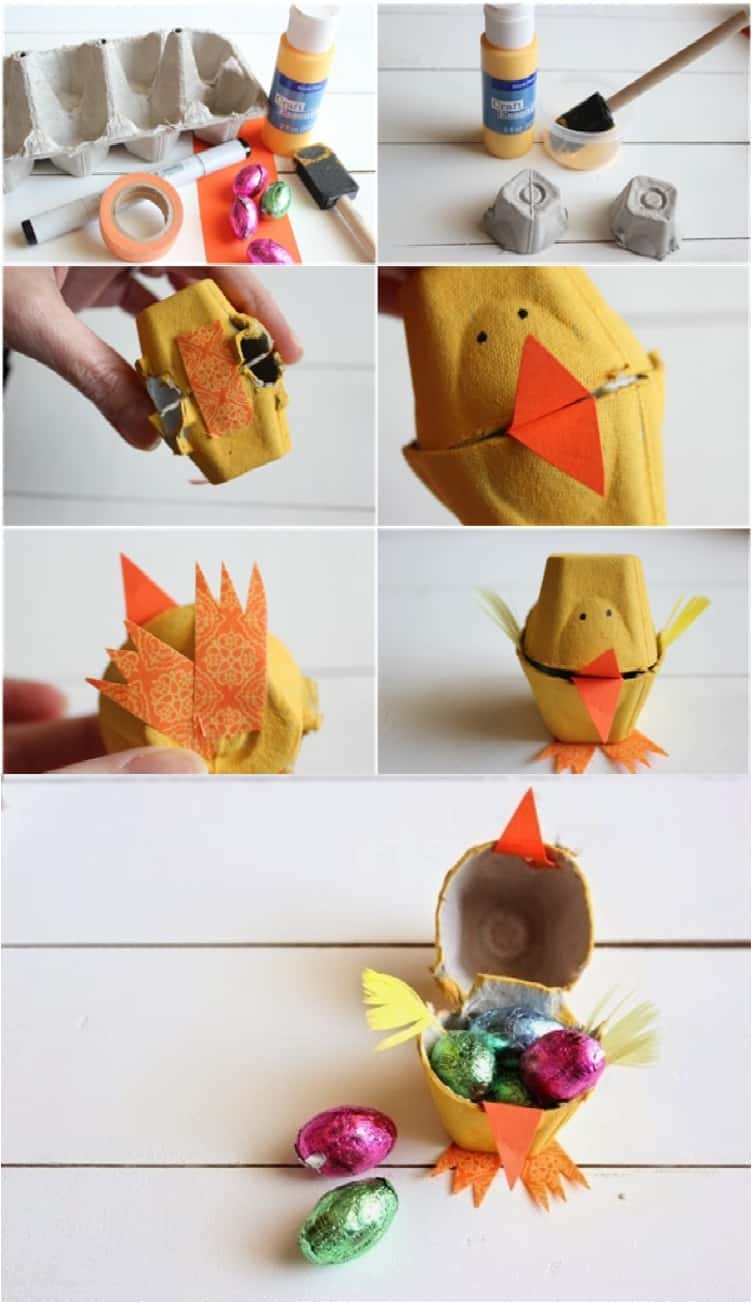 I must tell you one thing. Sometimes, these decorations take a lot of time and effort. This egg carton Easter chick definitely falls into that category. But prepare it for your kids, and they'll be amazed. They will absolutely love you. And you can be sure that not many kids at school will have such a creative Easter decoration.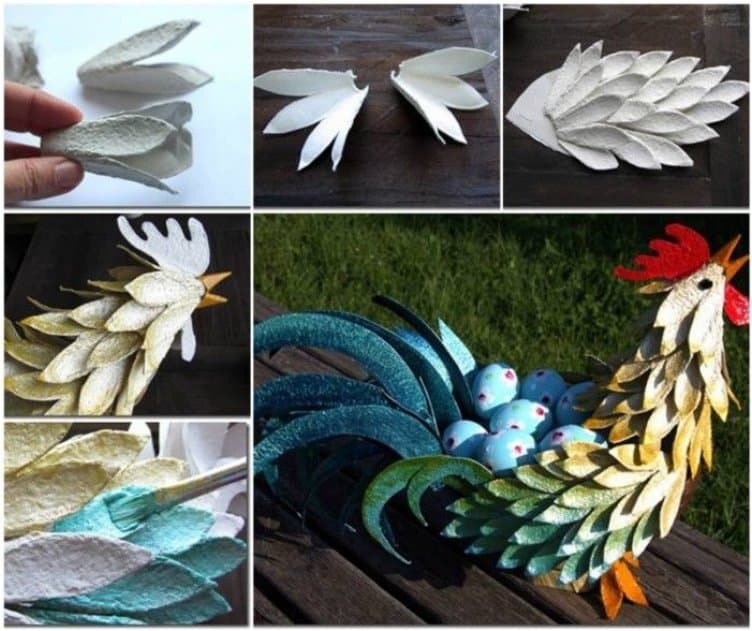 It's only fitting that we finish off with a rooster. After all, he plays a huge role in egg production. I wanted to give you something really challenging as the last idea, and this decoration is certainly that. But if you follow the step-by-step instructions, you'll make it work.
That being said, I hope you found some inspiration and motivation to get your hands dirty. For all of you out there who have creative ideas, don't hesitate to share them in the comments section.