If it is true that the eyes are the window to one's soul, its unimaginable how pure the souls of these young people are. You can almost tell a lot of stories beyond their outward appearances by merely looking at their eyes.
Take a look at the world's most amazing pairs of eyes on these children's faces and feel a lot of emotions touch your soul.
On a Pale Blue Sky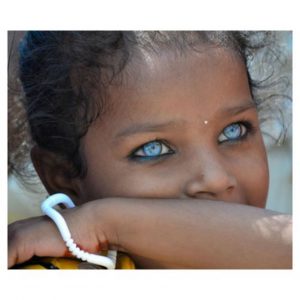 Magnificently unbelievable! This Indian girl from Varanasi is the owner of the eyes windowing a calm morning sky. This image captured by National Geographic's photographer Raquel Escudero makes us wonder how beautiful they look in person.
Aquatic Mystery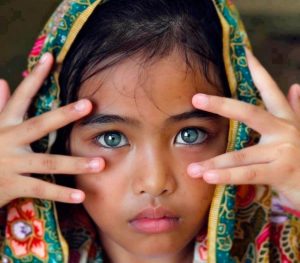 This Indian bizarre girl was once discriminated to be a witch on a native village for her peculiar jade green eyes. She's more of an angel than a witch to most.
Piercing Green Pair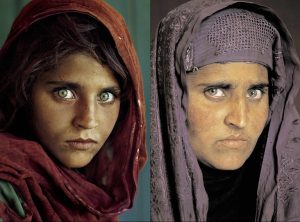 This pair of green piercing eyes belong to Afghan Sharbat Gula shot in 1985 inside a refugee camp in Pakistan during the Soviet occupation of Afghanistan. No wonder why she looked this terrified then.
Black and Turquoise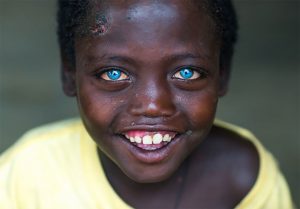 Abushe is a boy from southern Ethiopia who bring an incredible contrast between a dark skin complexion and stunningly turquoise eyes. His beautiful smile on this photo also added to the perfect combination of peculiar beauty and innocence.
Oceanic Youth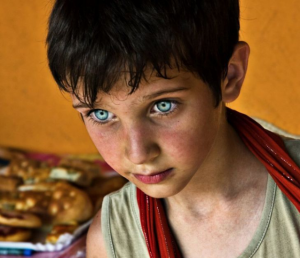 The youth embodies the bright future ahead of them. Looking at this boy makes us see an ocean of possibilities awaiting for him and his light blue aquatic eyes.
Asian Sun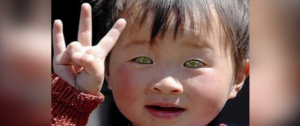 Believe your eyes, you are not color blind. This kids pair of eyes are really, impossibly bright lemon yellow. He is obviously from Asia and the sun seems to shine brighter from his perspective.
Round and About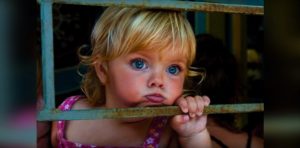 This little beauty will make every girl envious for owning a perfect pair of round marble-like oceanic eyes. She seemed to look out the window using the window of her soul.
Living Doll
This is how a living doll is supposed to look, no plastic surgeries and contact lenses. Her perfect dark complexion contrasting with her light blue iris is belying a lot of societal standards.
 Beauty Amid War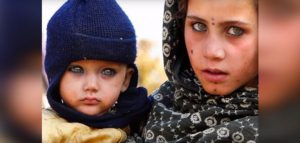 Only 4% of the world population own pairs of green eyes. These siblings are simply blessed to both have them, despite of their obvious fear of war in this photo.
Sisterly Beauty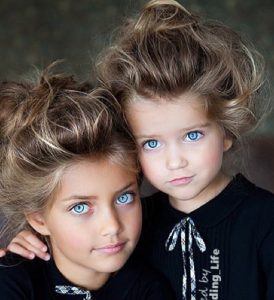 Looking at these four eyes at the same time give us goosebumps. They are simply adorable and their light blue gems seem to picture their soft and pure hearts.
Pair of Gems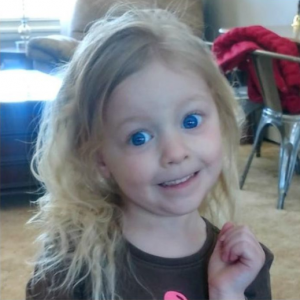 This jolly little person owns a pair of sapphire balls since birth — her eyes. They are so blue you can almost see dolphins swimming on them.
Utopian Blend
Only a little percent of the population own beautifully blue or grey eyes, while this angel here owns both! They mix perfectly with her innocence and sincerity.
Breath-taking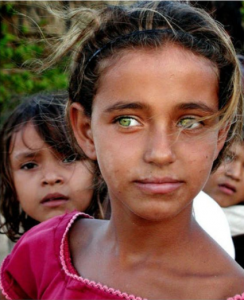 If she isn't taking your breath away right now, I don't know what will. Here lime green pair of eyes are drooling for looking like fresh citrus fruits.