Let's start by saying almost nothing can replace the AMC drama. However, the shows below should help the healing process. Breaking Bad was one of the best shows we've seen on TV. And the show was absolutely perfect from start to finish.
While many shows have their ups and downs, Breaking Bad was just one long adrenaline ride. The plot of the show revolved around Walter White, a high school chemistry teacher that cannot afford to support his family on teacher's salary. When he finds out he has terminal cancer, life cannot get much worse. So, in a desperate move, he turns an old RV into a meth lab on wheels. The rest is history.
So, with that in mind, let's talk about shows like Breaking Bad that are just as addictive and dramatic.
Narcos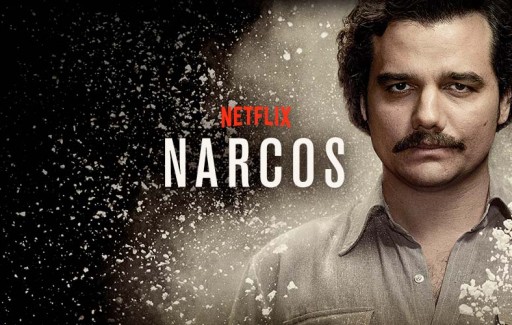 If drug and chemicals are your thing, there are not many better shows than Narcos. The show follows the rise of the cocaine trade in Colombia, along with real-life stories of the infamous drug lord, Pablo Escobar.
The best part about the show is that it feels as real as possible. The actions taken by law enforcement as they battle the war on drugs are as detailed as possible. In an effort to control cocaine, we see the conflict of legal, police, military, civilian, and political entities. Since its debut on Netflix two years ago, Narcos is one of the most popular shows. And you should join the bandwagon train as soon as possible.
House of Cards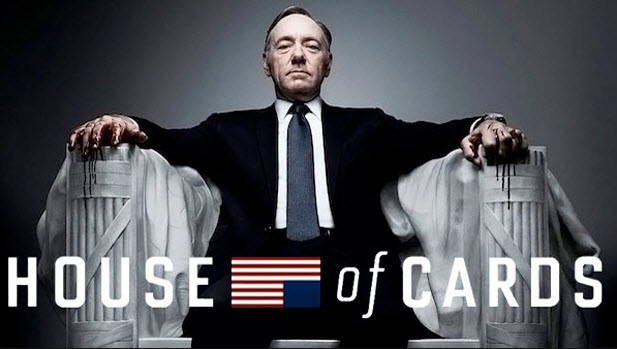 Kevin Spacey is just absolutely fantastic in House of Cards. Not that we ever had any doubt he is not a talented actor. But House of Cards perfectly plays into his character. If you are looking for characters that are morally compromised, House of Cards is probably the one to watch. Simply put, you will be hard pressed to root for any character, while in the same time, you will love and root for all of them. Now that is a dilemma that is hard to explain. You can only experience such drama.
The show follows the story of US. Rep. Francis Underwood, who starts as a ruthless politician seeking revenge. How far will he go? The US version is based on a UK miniseries, but House of Cards offers a deeper look behind the scenes at the greed and corruption in American politics. Some real-lie media figures make cameo appearances, giving the show a more natural and real outlook.
The best part about the show? It is perfect for binge watching. All of the episodes in a season are released at once.
Sons of Anarchy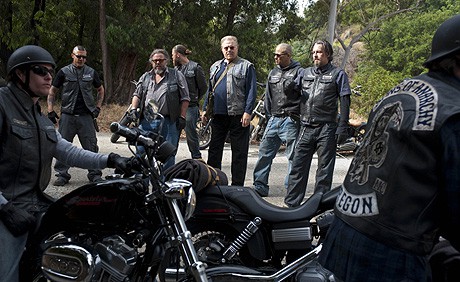 I must warn you, the first few episodes will be hard to process. It will take you a while to get yourself going. This is not one of those shows that manages to keep your attention from the first minute. However, after a few episodes, you are hooked on. From there on, it is a roller coaster ride with twists, turns, and a lot of cliffhangers.
Same as others shows like Breaking Bad, Sons of Anarchy manages to find the perfect balance to keep you interest through seven seasons. You cannot say there is a bad season. The good news is that the show has now finished, and you can watch all of the seven seasons without waiting to find out what happens next for several months. The story mostly revolves around an outlaw motorcycle club in Central Valley, California. The gang members are involved in both legal and illegal business. And that illegal stuff will get you hooked on. And while the gang members are villains, you will root for them once you see what are they ready to do for family and friends.
The Wire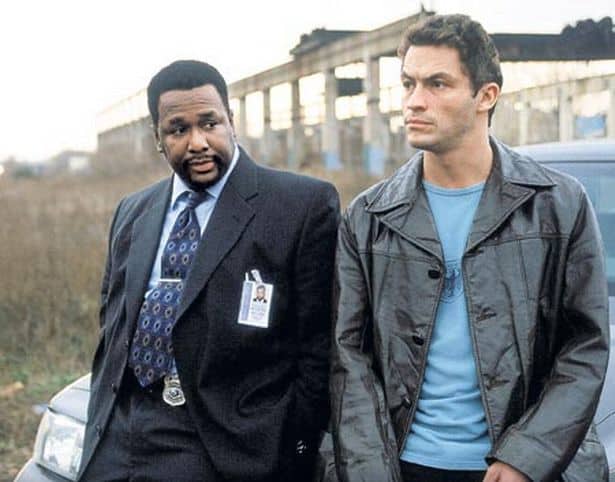 Think of the show as a drug-related show, but from a different aspect. While Breaking Bad looks at the drug business from the eyes of the drug dealers, the Wire looks at the narcotic scene from the eyes of law enforcers. You will also get a look through the eyes of drug dealers and users, but it is mostly a law enforcers series.
The HBO drama is regarded as one of the best shows in television history. Dealing with a lot of political issues, in addition to the narcotics, the show paints a perfect picture of the corrupt local governments and school systems. And like many of the complex drama shows like Breaking Bad, there is no clear cut bad guy and good guy. Instead, you'll meet a lot of complex and deeply flawed characters.
Scandal
What made Breaking Bad such a great show and story was the stakes. High stakes are part of the success of Breaking Bad. And in Scandal, the stakes are as high as you could take. Created by the same creator of Grey's Anatomy, Shonda Rhimes, the show is just absolutely perfect and filled with a lot of drama.
The main character is Olivia Pope, a morally complex character just as Walter in Breaking Bad. She is a former media consultant to the president, but decides to move on and open her own crisis-management firm. The bad news for her is that the past haunts her. Oftentimes, we cannot shake ties with our own past, and this show is perfectly plotting around that aspect. The complicated history is what defines us. And as in most cases, while we are great at cleaning other people's mess, we cannot clean our own life.
Oz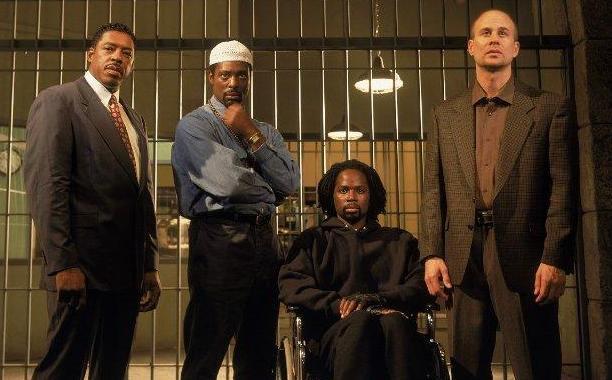 You can say that the show was kind of a predecessor for Braking Bad. Before Breaking Bad became a thing, people were in love with Oz, a prison drama show. The show perfectly painted a picture of the drug trade flourishing behind bars. The first episode aired in 1997, which seems like forever ago. But do not worry, despite airing 20 years ago, the show still looks modern. You will love the stories of prisoners, and the story is just perfectly written.
The Sopranos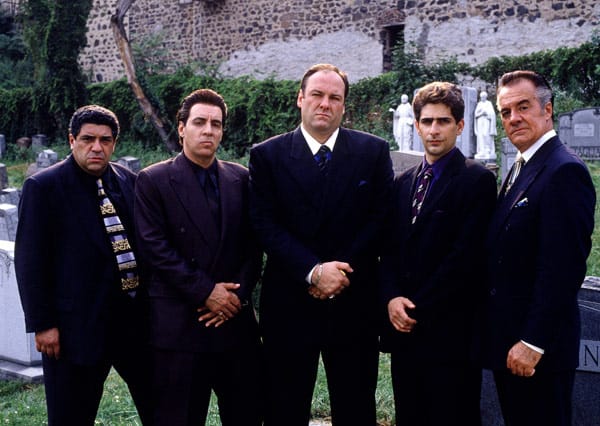 This is basically the gold standard for addictive drama and thriller series. You cannot say you've watched drama series if you haven't watched the Sopranos. The life of Tony Soprano is definitely something you want to see. If you want a morally complex character, it doesn't get any better than Tony. As he is rising to become the mafia's leader, Tony has to deal with both personal and professional power struggles and affairs. The humor of the show drives from Tony's visits to the therapist. Imagine a mob leader visiting a therapist, now that is funny.
In the end, it is all about how Tony juggles through the problems of his real family, and his mob family.
The Shield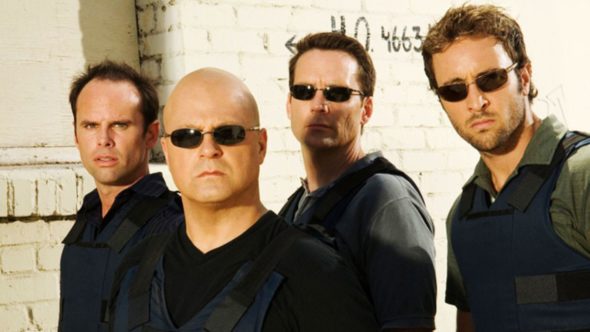 The main thing you'll love is the character arc that runs from start to finish. Not many shows succeed in that, and Breaking Bad exceled at developing the character arc in many seasons. The Shield manages that road as well, all while presenting you moral ambiguity that runs deep, and complicated characters placed in even more complicated circumstances.
The show breaks the conventional formula of the cop genre, and the story line is as rich as possible. The line between good and bad is crossed on a daily basis, and you can look at the show as a cop version of Tony Soprano. Yes, it doesn't get any better than that, right? Detective Vic Mackey is brutal, and his motto is "Anything goes".
Boardwalk Empire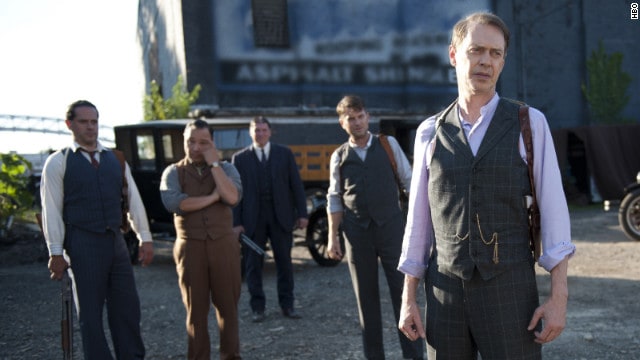 I can't believe that there are still people that haven't heard of this show. It is one of the best shows like Breaking Bad. The show is set during the prohibition era, and it takes place in Atlantic City, New Jersey. The city is filled with corruption and violence, and the show's timeline is set during a booming alcohol business. Some part of the show are fictional, but most of the show is based on events. And that is what makes it great.
The show feels as real as possible, and the tone of the show is very serious. Immersive, dark, and unsettling, the Boardwalk Empire will attract you with its fantastic storyline and underrated music. As for the main character, Enoch Thompson is a politician who is friends with cops and the mafia as well. He constantly plays both sides to his benefit.
Orange is the New Black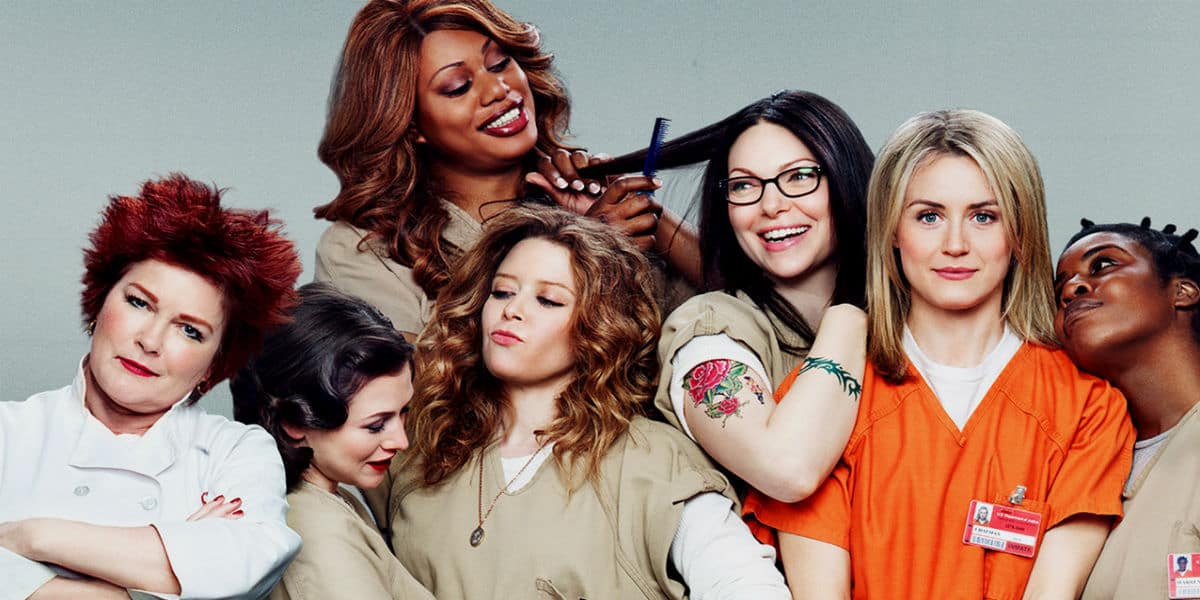 One of the best shows released in 2013. Orange is the New Black deals with heavy and complex themes, all while finding the humor in everything. Just like Breaking Bad, Orange is the New Black will make you laugh when it is not making you panic. And that is just what you want from a show. Serious, but with a dose of humor in between.