Star Wars is arguably one of the most popular and famous movie franchises of all-time. There probably isn't a person alive who hasn't heard about Star Wars. When the franchise has a special "day," you know that something is good.
Back when the original trilogy came out, most of the actors were unknowns. Harrison Ford became one of the most famous actors from the original franchise, but he was far from a celebrity back in the day. With Rogue One, an original Star Wars story coming out in December, it might be time to take a look at some of the popular characters from the Star Wars saga. We are also expecting the new Part 8 movie to come out in 2017. So, May the Force be with you!
1. David Prowse as Darth Vader, 1977 and 2015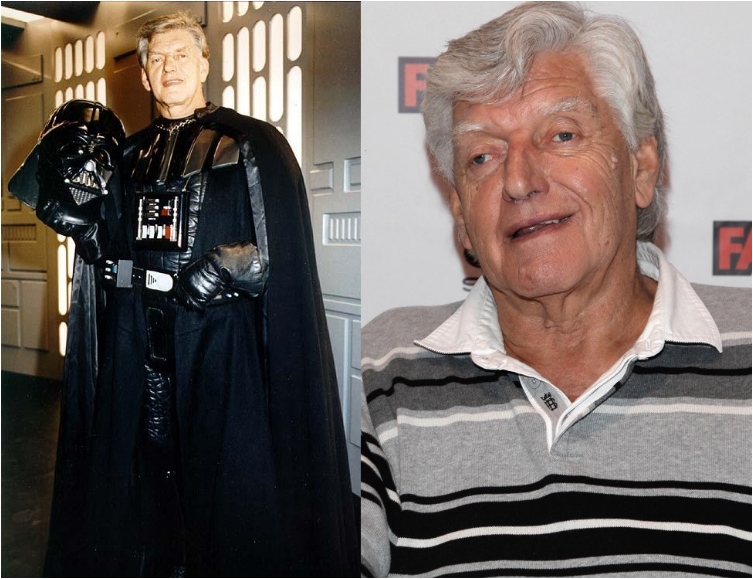 The English actor had one of the best roles in the Star Wars saga. Darth Vader is one of the top 5 characters people remember when they think of the movie saga. The story of Darth Vader is a phenomenon people still use to describe someone who still "has good left in him." Prowse was one of the few famous people before the original saga. The American public knew him from his days as part of the Benny Hill show. It is worth noting that Prowse was just the guy in the mask. James Earl Jones voiced Vader.